About the Dogs
About the Dogs: Daisy and Jack are the parents of the 12/10/17 litter. Daisy is a Saint Bernard mix. Jack is an Australian Shepard. They are both very well trained and behaved dogs. To find puppy details and Adoption / Homing fee, please scroll to bottom of this page for link.

Daisy is Saint Bernard and Australian Shepard mix. We have been fortunate that she doesn't slobber like a pure bred Saint Bernard.  Daisy has a sweet disposition, kind to visitors, yet barks at strange cars that pull in the driveway. So we would say that she makes a good house dog. We have a lot of chickens, turkeys, ducks, and a sassy cat on the farm. Daisy gets along well with them. She's been known to eat with the chickens when we let her in the chicken pen. There's a sweet little hen named Nelly, that really loves Daisy. We feel Daisy's pups would be great on a farm or as a house dog, if you're looking for a gentle loving companion. Daisy would actually prefer to be a lap dog and we love that she is so loving and kind like that.
Here at Hallstrom Home, we have 7 kids who range from 10 years to adult. The puppies are getting lots of one on one attention, which makes for a well behaved dog. They will feel relaxed and comfortable around others. These are the best kind of dogs for a companion.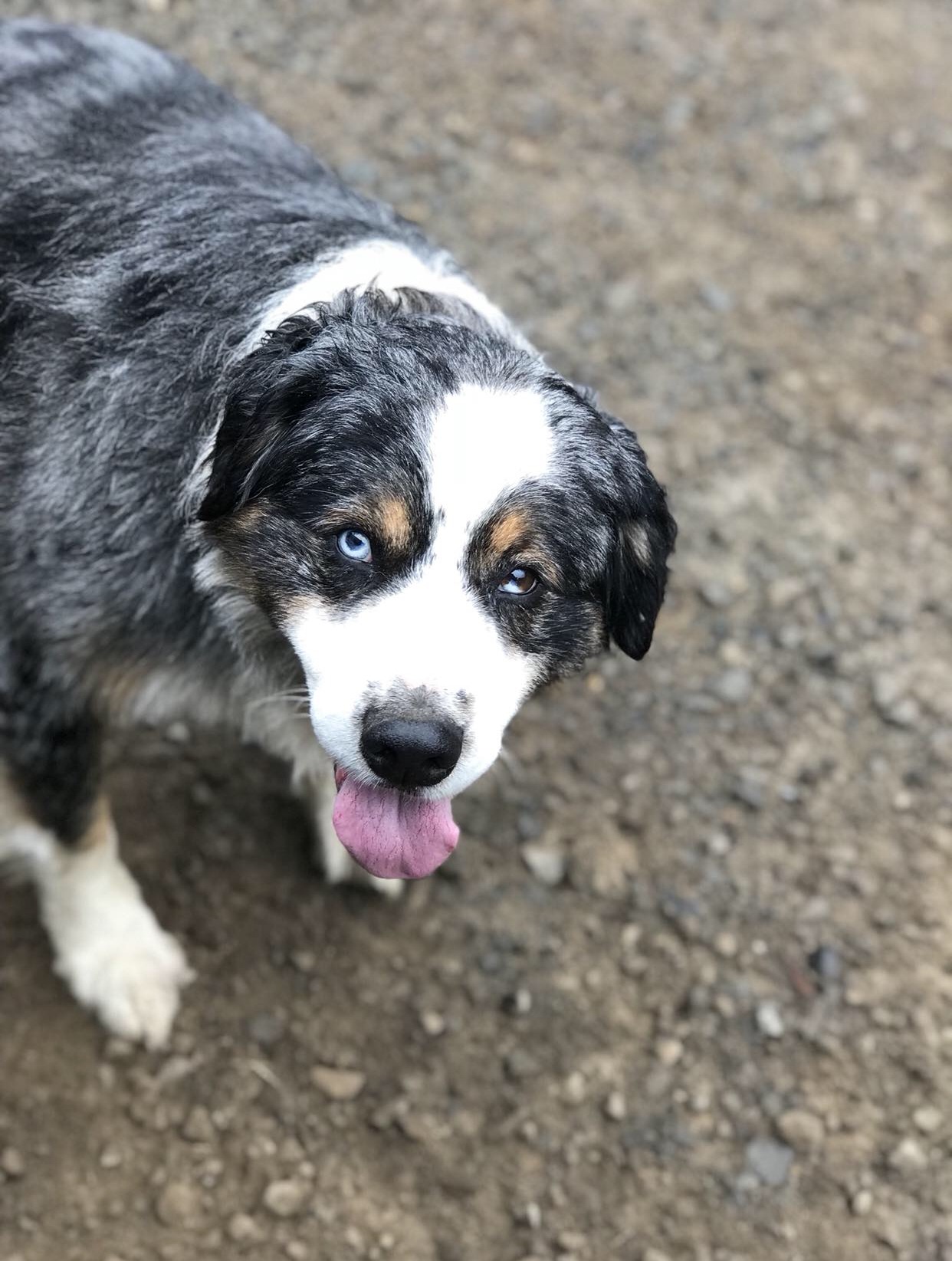 Jack is an Australian Shepard Mix. His lineage comes from a working ranch. He's well trained, and lives on many acres. He too also lives with many kids and is a good family dog. He loves to be around people. These kind of dogs are great family dogs and are amazing with kids. Australian Shepard's are one of the easiest dogs to train. He loves to interact with other dogs and pets. Jack is a kind and well trained dog.
 Aussies are devoted to their people. They like to be as close to them as possible: sitting on a foot, leaning against a leg, or even wedging themselves into your lap. That's probably to make you feel better about not being quite as smart as the Aussie.
The litter from Jack and Daisy, born 12/10/17, can be bought here at my website. For more information about delivery and pick up click here. We are located in Vancouver, Washington.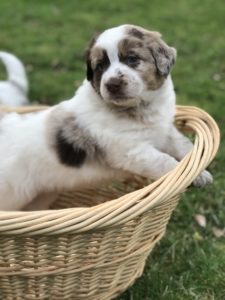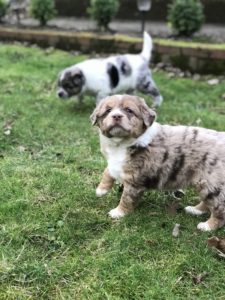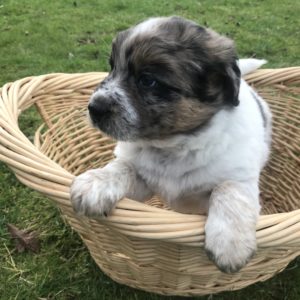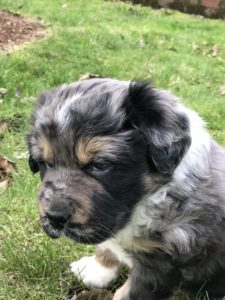 Feel free to email me with any questions at rhonda@hallstromhome.com You can find puppy videos on my Instagram Stories here.