Welcome! I want to share with you a really fun DIY Tissue Paper Flowers Tutorial. Many of you know that I went on a sponsored trip to Magnolia Market a while back in Waco Texas. That is where I got to meet Chip and Joanna Gaines! While there, I found this beautiful wall of paper flowers. As I was flying home, I used a napkin to recreate my version of this wall. This tissue paper flower diy can be for kids, adults, you can make giant tissue paper flowers, or small tissue paper flowers!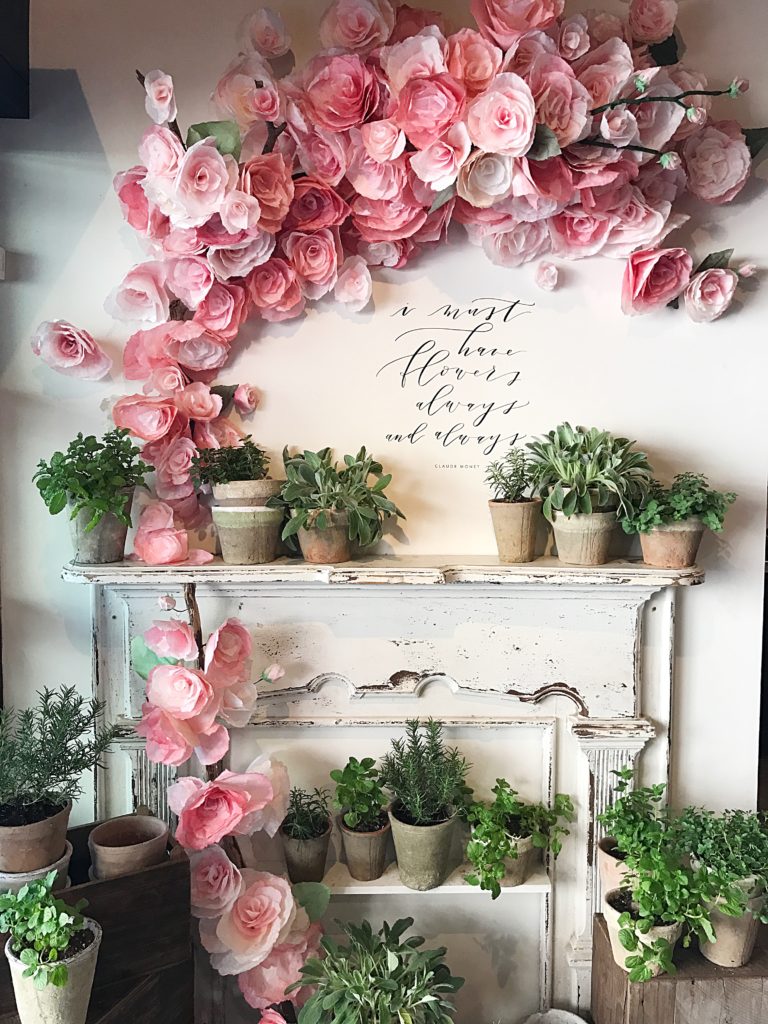 DIY Tissue Paper Flowers Tutorial
Keep in mind that this DIY tissue paper flowers tutorial is a bit different from others. I wanted to create something unique and beautiful. To get started you will need a list of supplies. I will include some affiliate product links. Janine over at Happy Happy Nester has a gorgeous and unique Magnolia paper flower tutorial.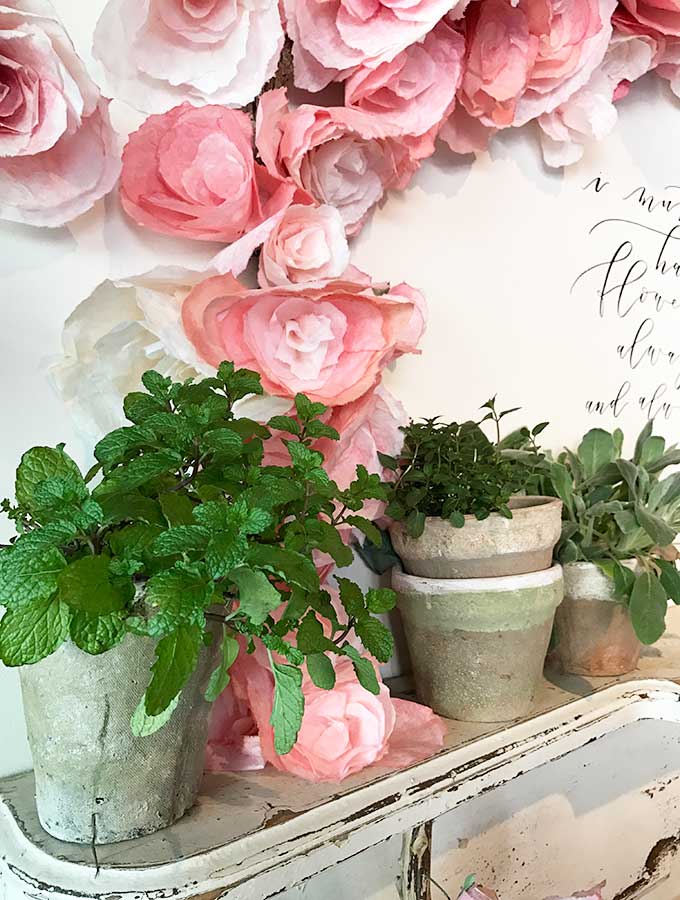 Now let's get started. I used pink tissue paper that was on hand. Then I added paint to my flowers to give them more texture and depth. Find the steps below. Magnolia Home paint is great and I did a review for it. Paper tissue flowers can really be used anytime of the year throughout your home.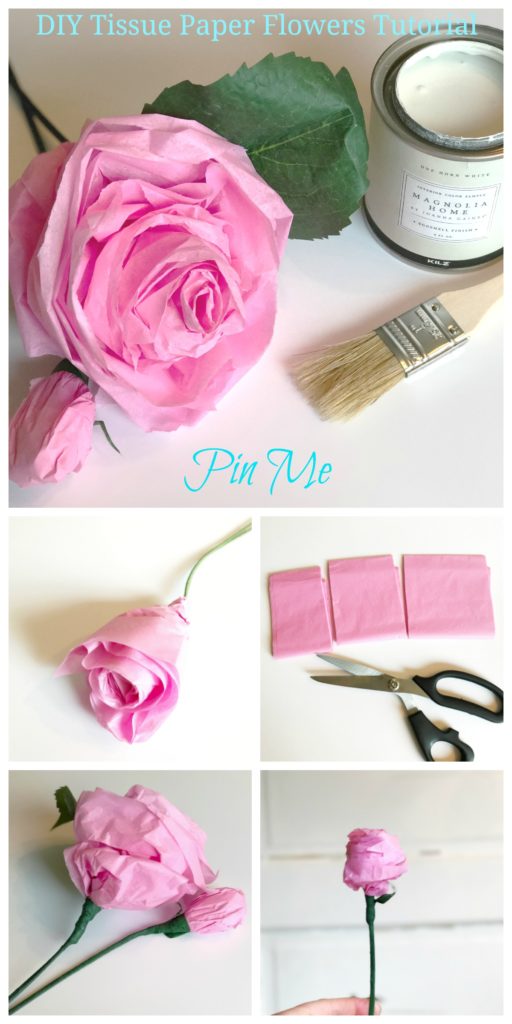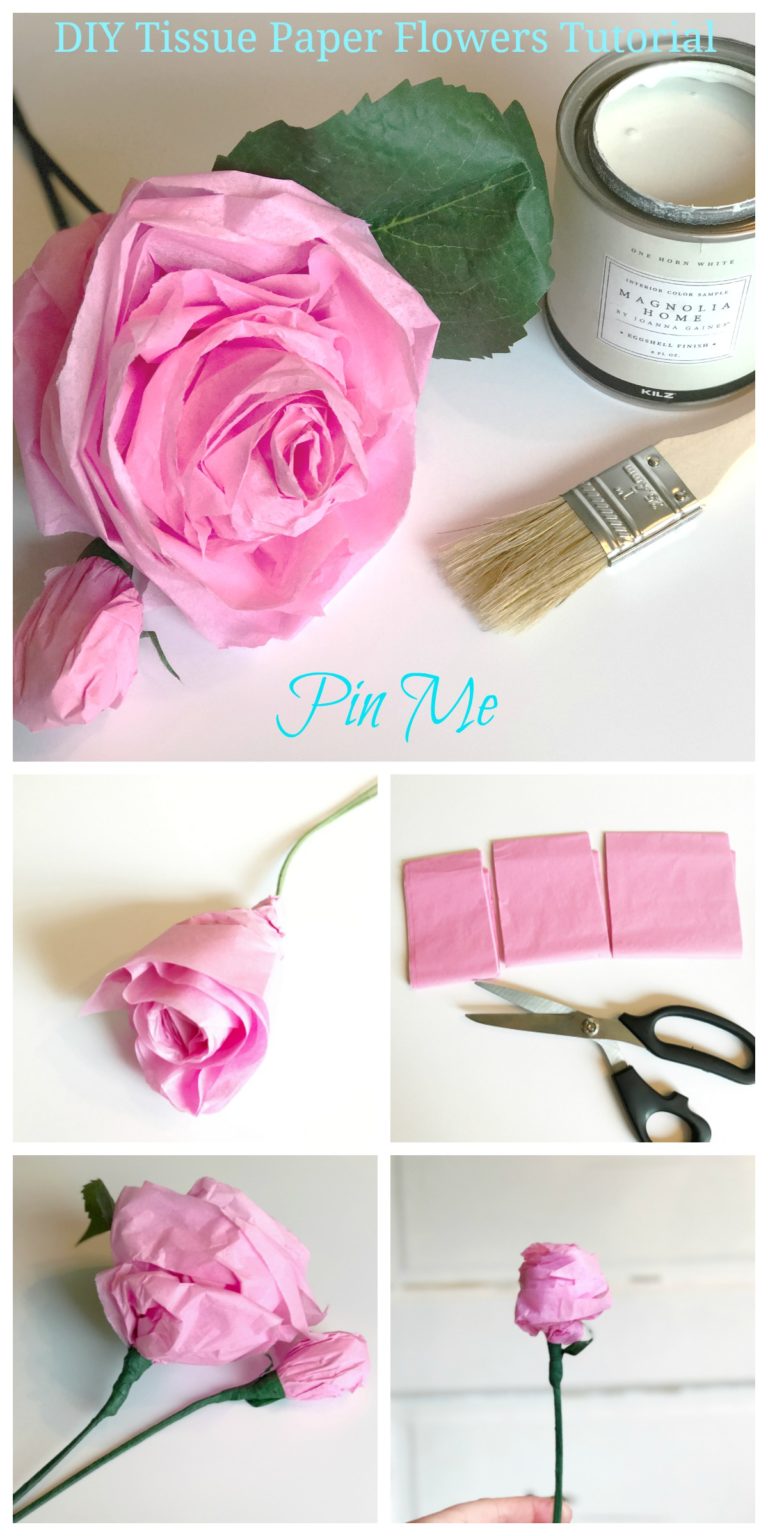 Cut 2 sheets of tissue paper into strips, 2 inch, 3 inch and 4 inch strips. Now comes the fun part. Wrap the 2 inch strips of paper around the floral wire. Roll like photo above. Then grab your 3 inch strips and crumple a bit before wrapping around the base. Continue with 4 inch tissue paper. Finish off by wrapping wire around the base of the flower so that it stays tight. Complete with floral tape.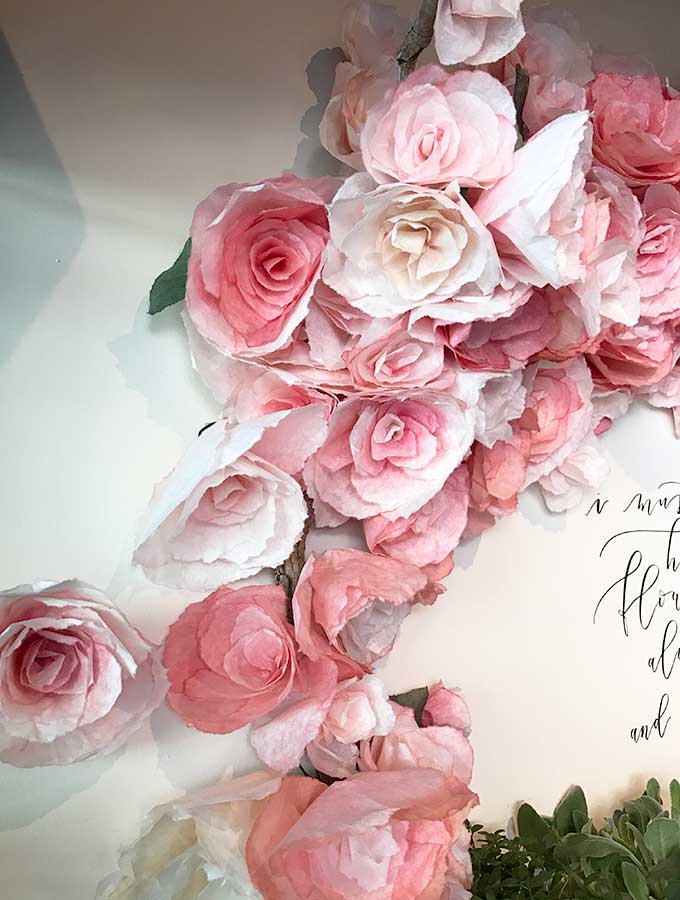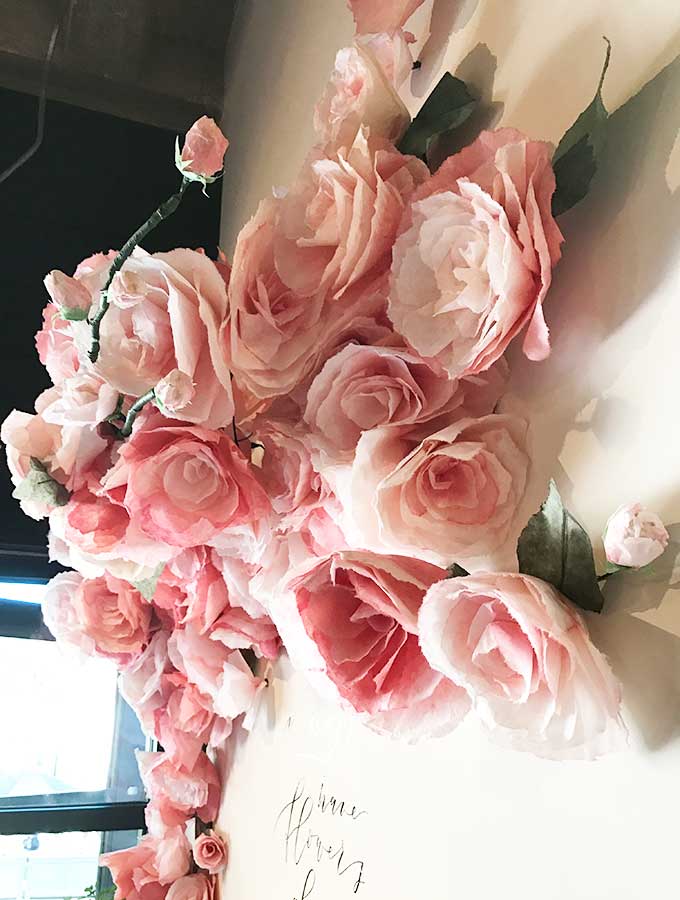 Brush paint on lightly. Then add more as desired. You can really get creative with colors and texture. Now to put these flowers into use, I created a gorgeous wreath! Here is some inspiration below on how I used these flowers in my home.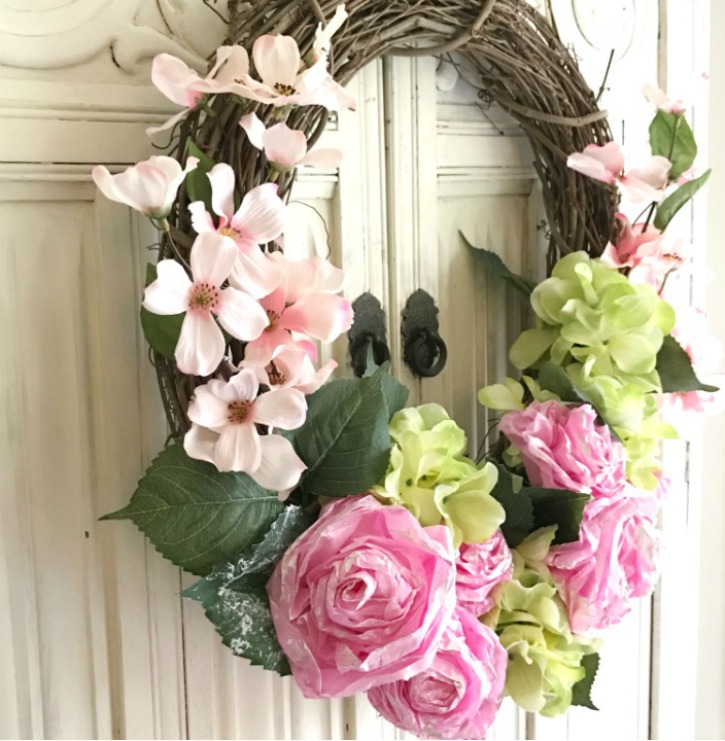 I will also share another video to get a bit more detail on how to make the flowers.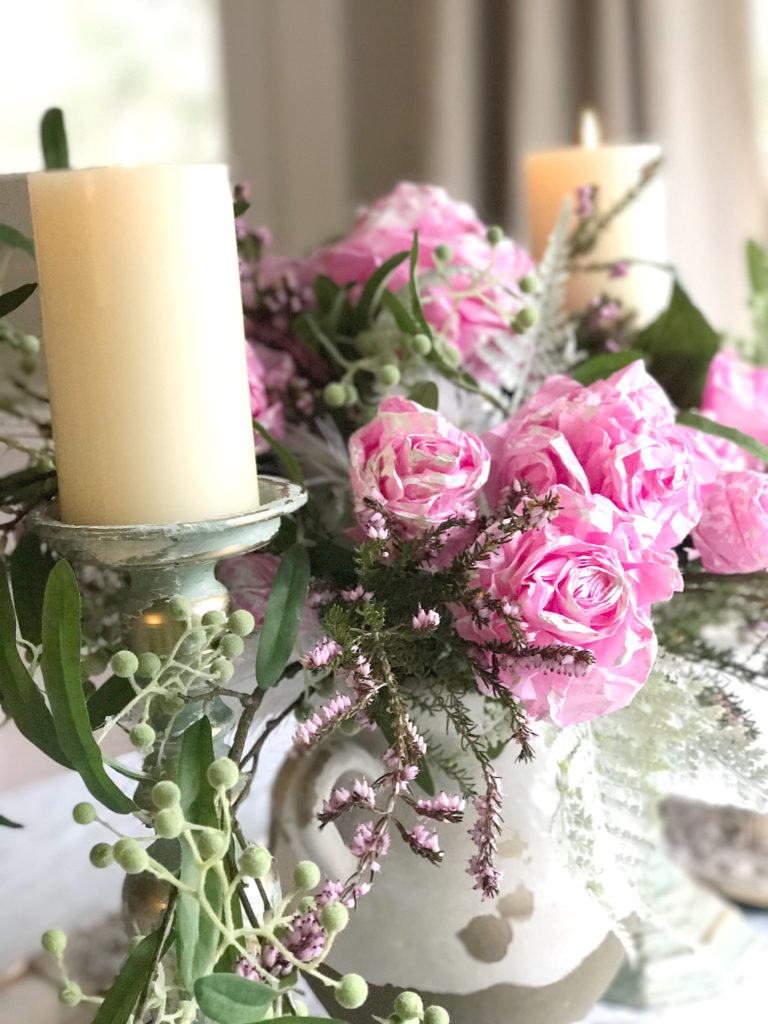 DIY Tissue Paper Flowers Tutorial
I added my DIY Tissue Paper Flowers to this beautiful Pottery Barn vase and faux olive leaf stems. Adding feathers and fresh heather from the garden create a layered look. You may find more Inspiration on my Instagram feed at HallstromHome.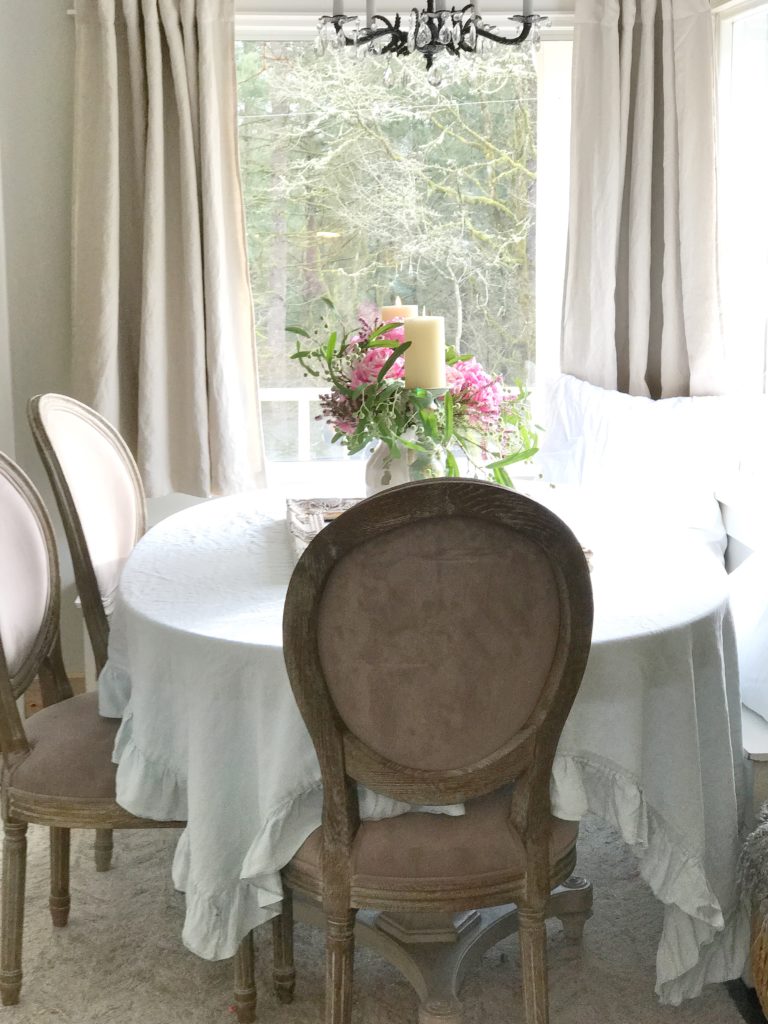 I added one of our frames on the table to give it that shabby chic feel. I love bringing these flowers out for Spring and Summer, the best part is they never wilt! Let me see how your flowers turned out I would love to see them, so be sure to tag me in your posts!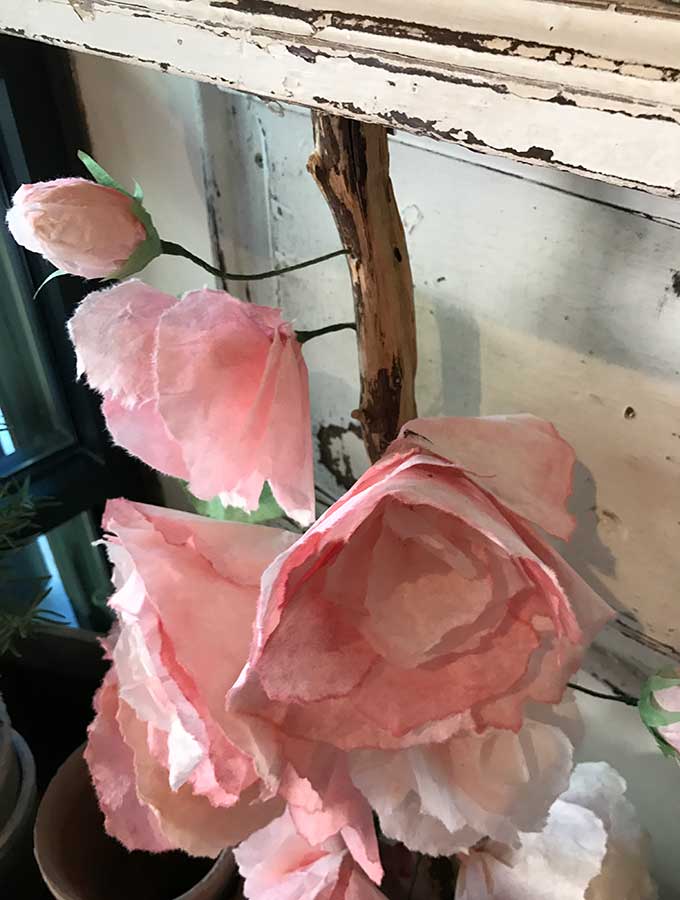 If you want to have your flowers be displayed like Magnolia Markets, there are a couple things you need to do. It looks like they got their piece of wood they were going to use, then drilled little holes for each flower. After they drilled the holes they put glue in it, then placed the flower in. Finally they mounted the stick to the wall for the display. If you love Magnolia like me, I will share the products page I have! The products are so amazing and I want every single item!!