Farmhouse Christmas Giveaway 2
Farmhouse Christmas Giveaway 2 is here!! I am so happy you all could join in for this giveaway. I just want to help bring a little happiness to someone. So if you want to enter this giveaway, keep on reading.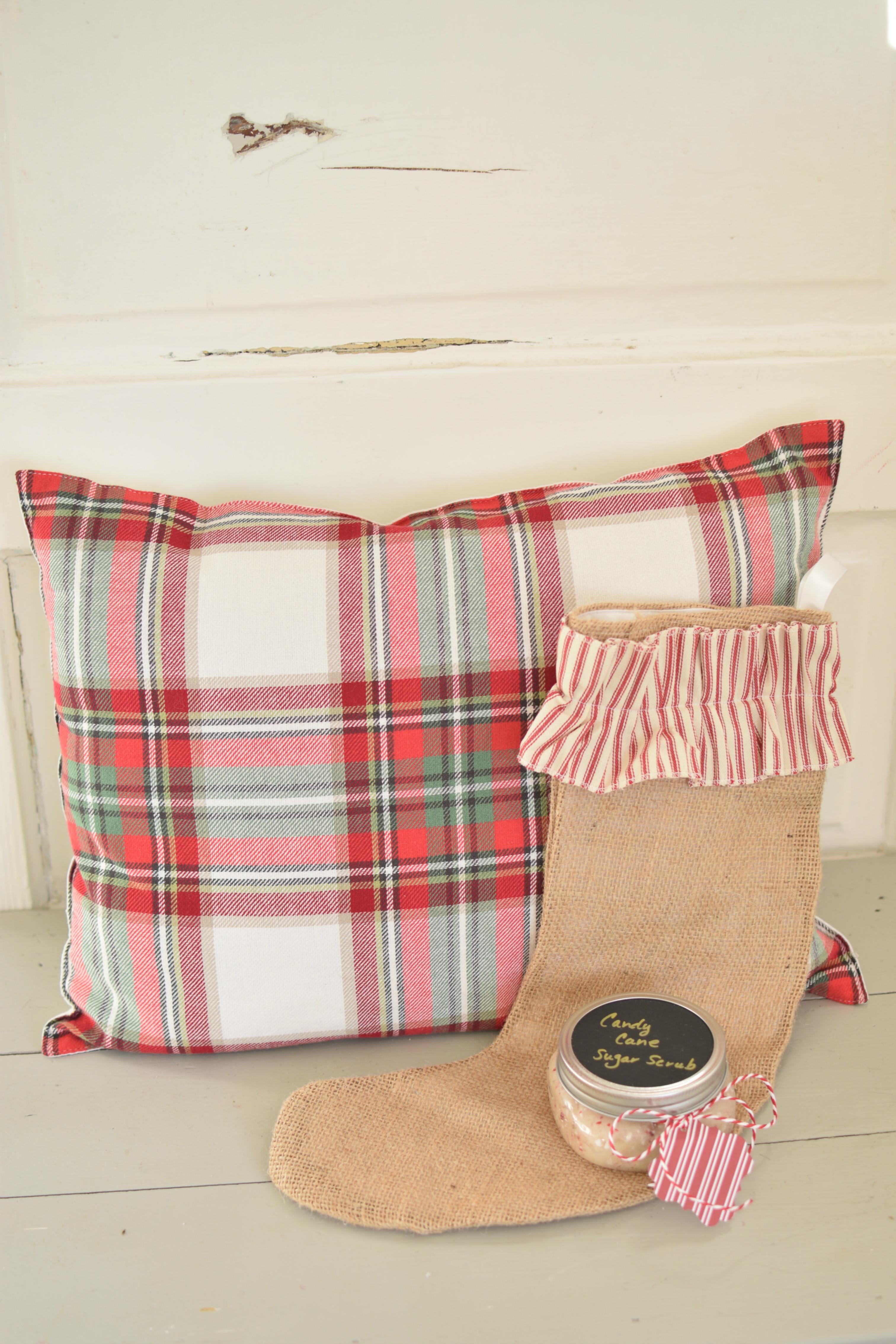 Giveaway 2 includes a burlap Christmas stocking, a plaid throw pillow, and candy cane sugar scrub. All these products are made by me, perfect for Christmas time!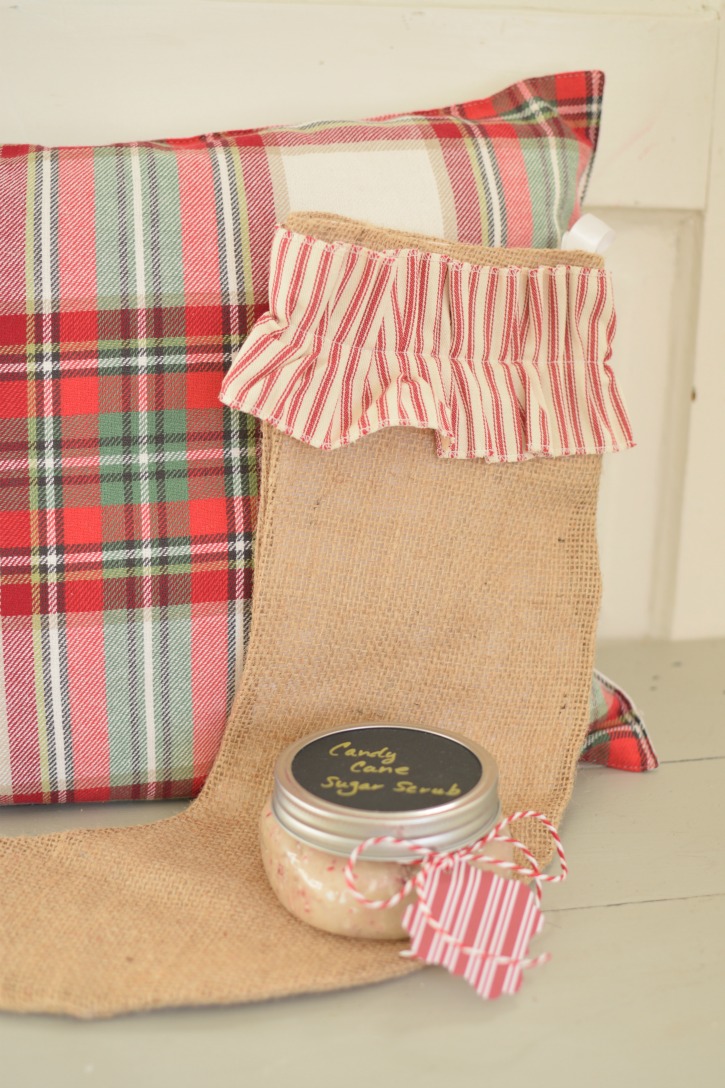 This pillow was handmade by me and I have a tutorial here. It is a no sew pillow! I did glue it and then sew it because I do have a sewing machine.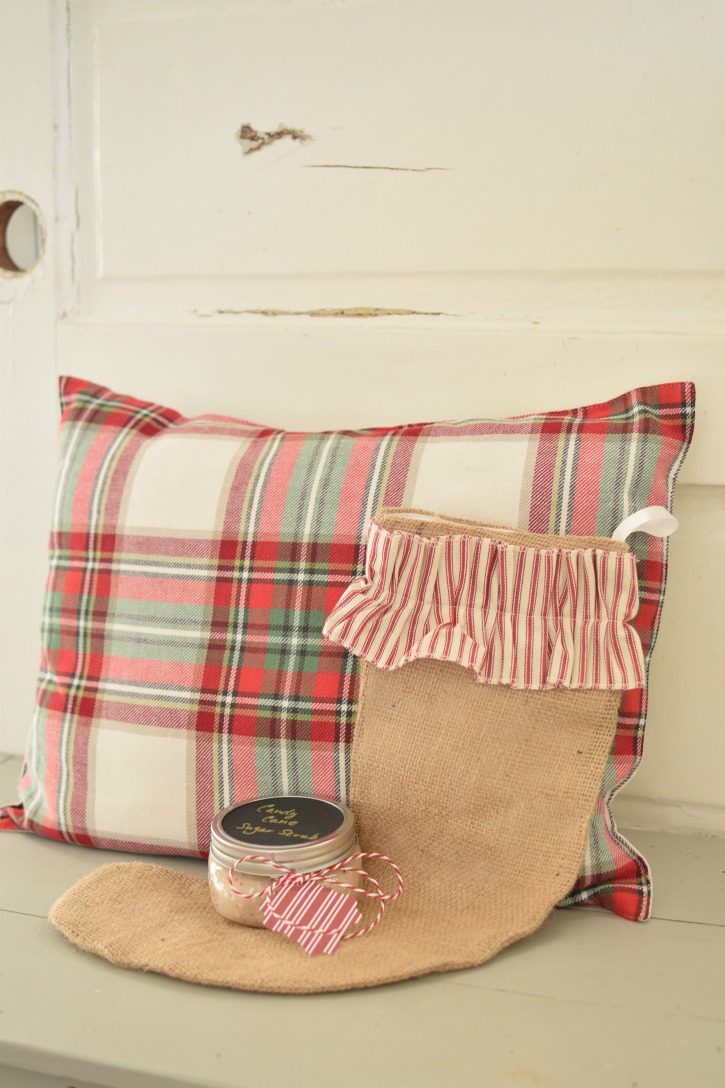 This sugar scrub is amazing!! If you want to make some yourself, check out my diy here! But if you're not into that, it's on my website here and it comes in different scents!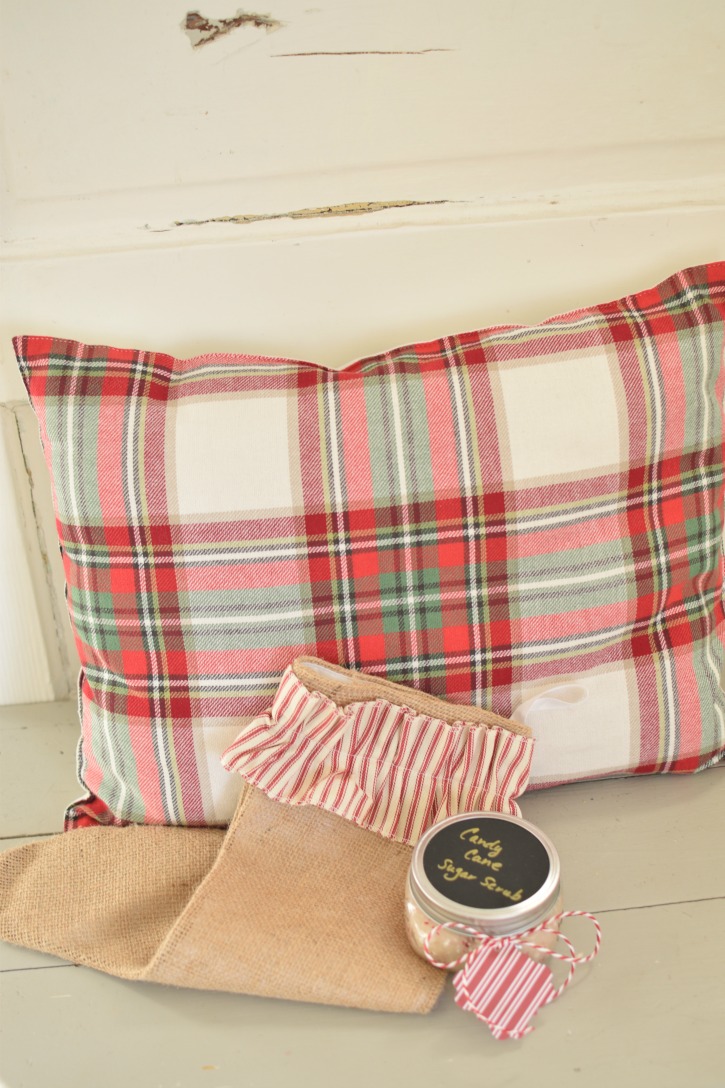 How to enter our giveaway 2. Leave a four word comment on the bottom of this post. Make sure to include your name so I know who the winner is! It's that easy!! I will email the winner Monday for your address. It begins Friday December 8th and closes Monday. I will leave a comment on the bottom of the post right before it closes.
Please Note – This is only open to US residents for free shipping. Canada and overseas winners will need to pay shipping with Paypal. Thx so much for your understanding on this.