This Easy Homemade Chicken Pot Pie is the most perfect dinner for our big family. I am pretty busy throughout the day so a meal that takes under an hour to make for the whole house is a breathe of fresh air. This is an all time favorite and leaves everyones bellies warm and full!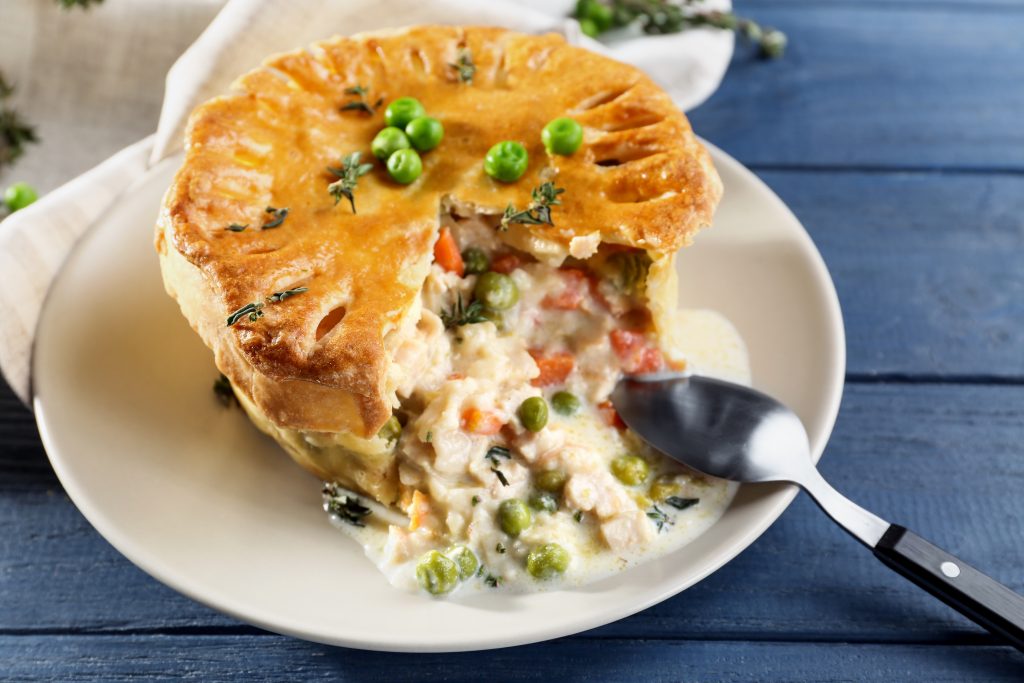 Homemade Chicken Pot Pie Prep
I like to start my dinner planning with a clean kitchen. We use our organic soap bars and brushes for a quick clean. I'll link down below for you to check out.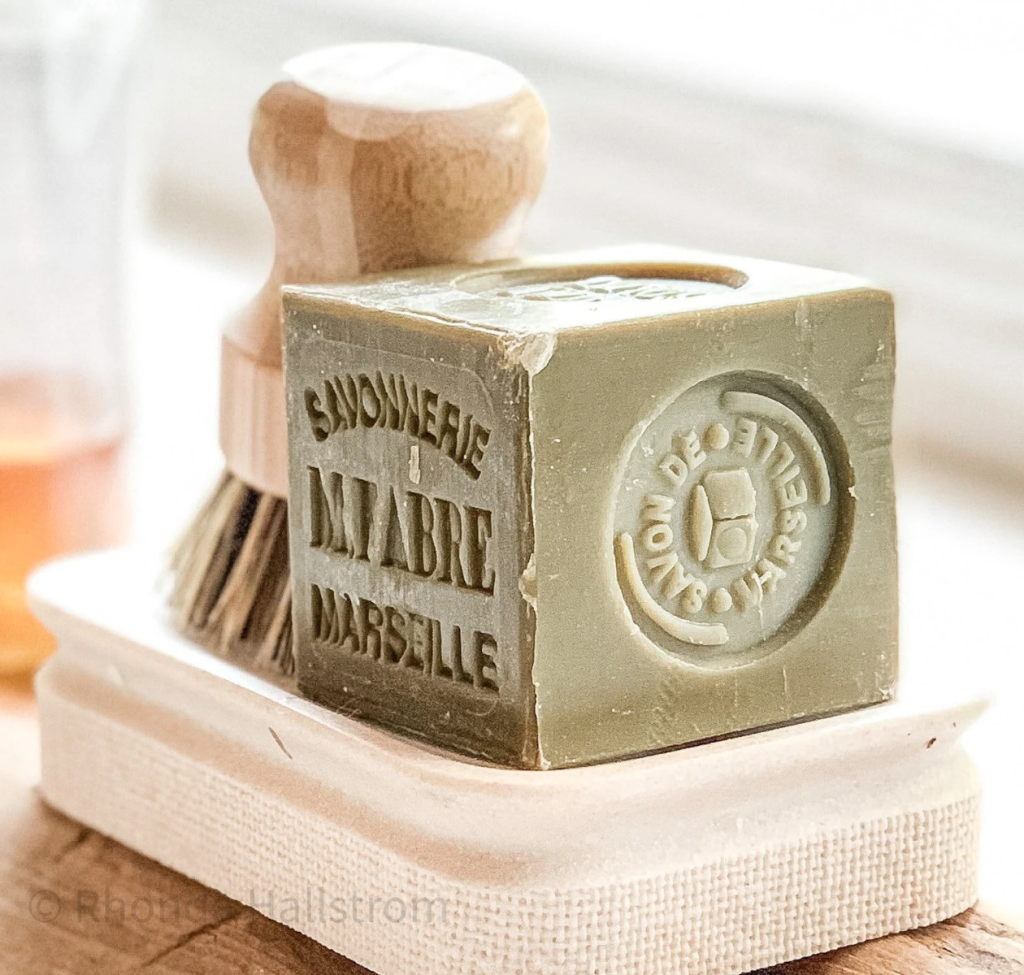 Easy Dinners For Busy Moms
Run to your local grocery store and grab a Fresh Rotisserie Chicken. If you don't have the rest of the ingredients, now is the time to go get them, it is worth it! Now to get started.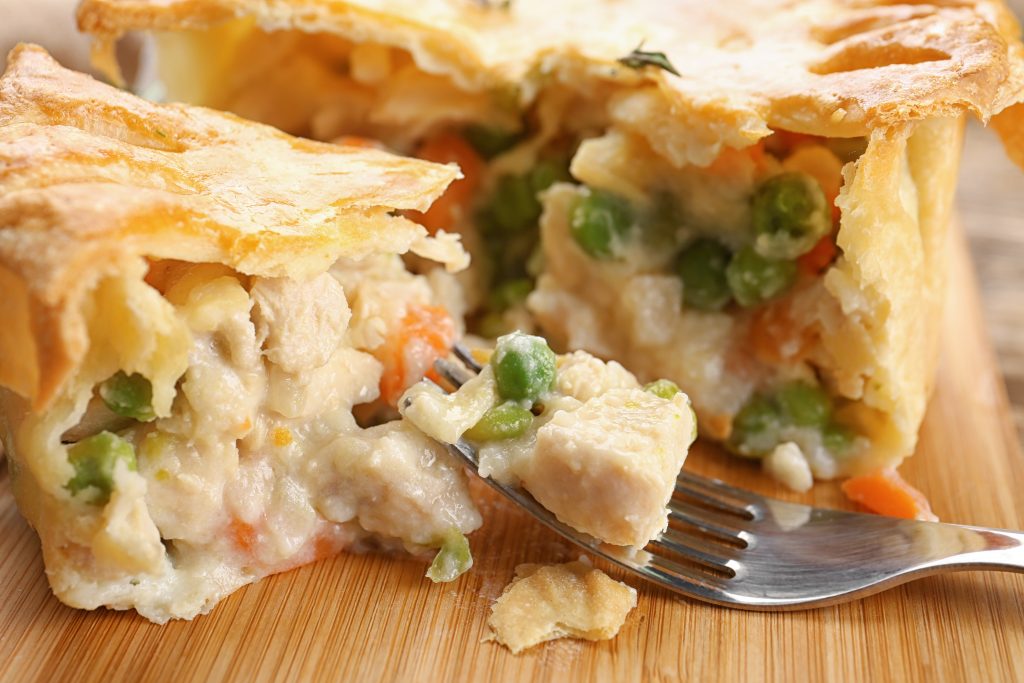 Easy Homemade Chicken Pot Pie
I like to preheat my oven to 350 so it is ready before starting to prep. Now shred that rotisserie chicken and grab those frozen veggies out. Have your sauce pan out to combine the shredded chicken and veggies and put the heat to a medium. Add the cream of mushroom, shredded cheese and salt and pepper as well. Cook until the mixture is warm and veggies unfrozen.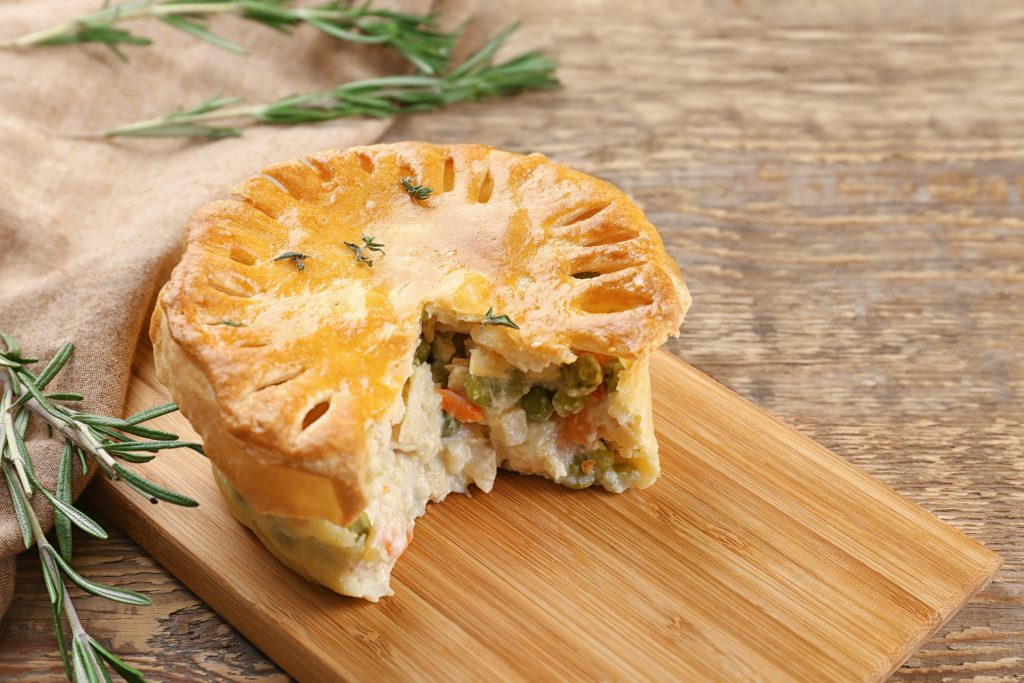 Chicken Pot Pie Recipe
Next in a 9X13 baking dish spread one can of the biscuit dough on the bottom. Spoon in the creamy chicken and veggie mix on top and place the next can of biscuit dough on top. Bake in the oven for about 20 minutes or until golden brown on top, then enjoy!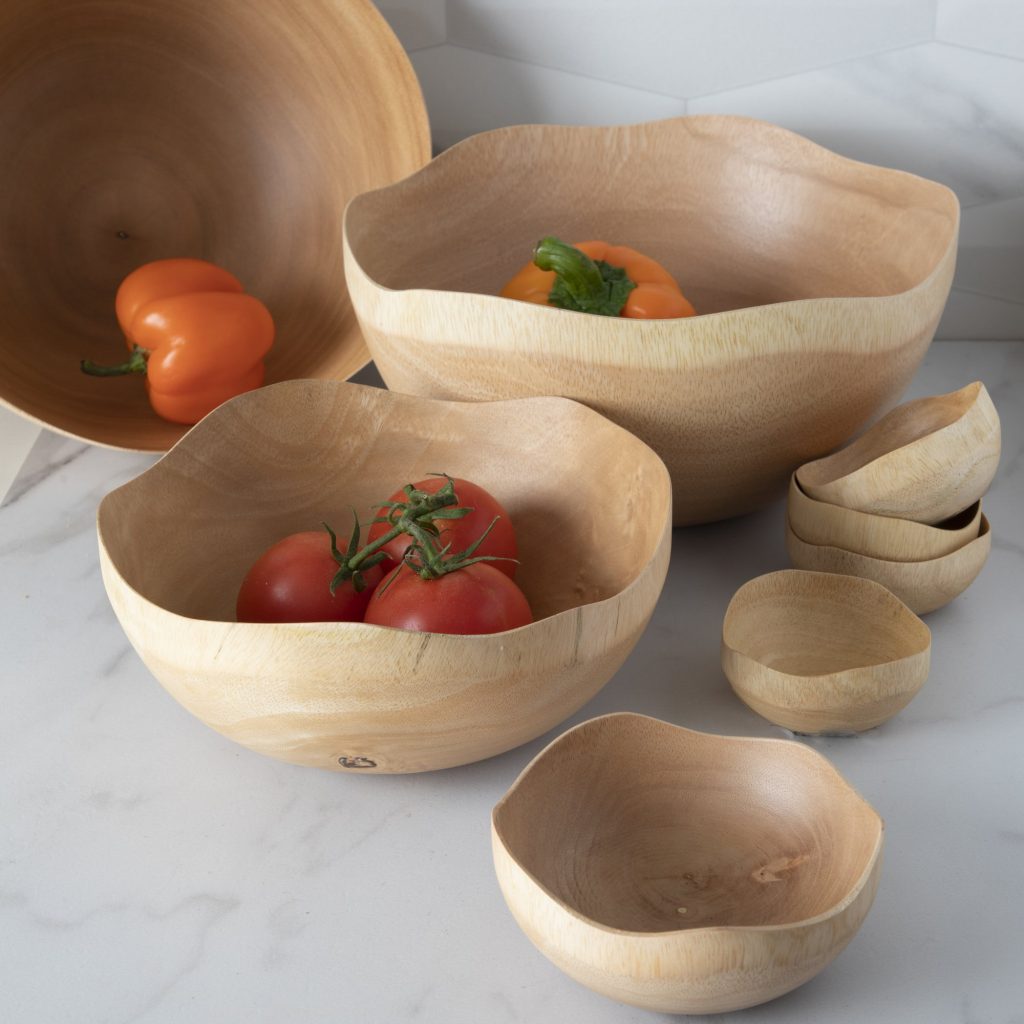 Beautiful Tableware
This meal is so great when hosting a dinner. I wanted to include some of our beautiful tableware to spice up your table scape. From these wooden utensils to fine dishes.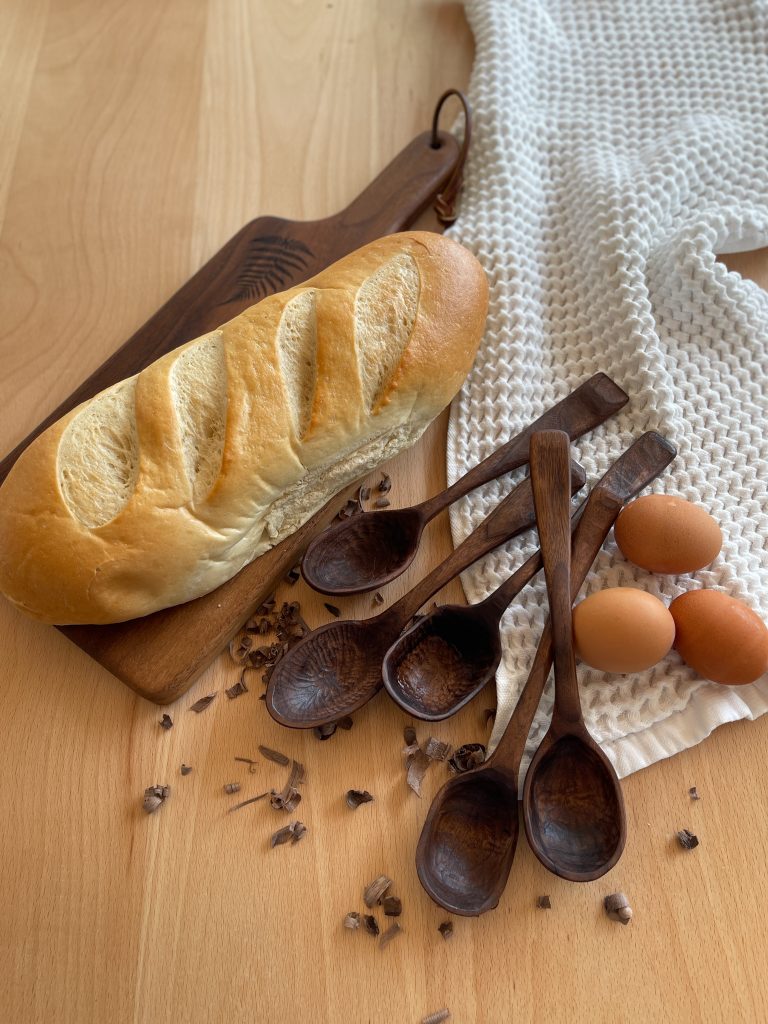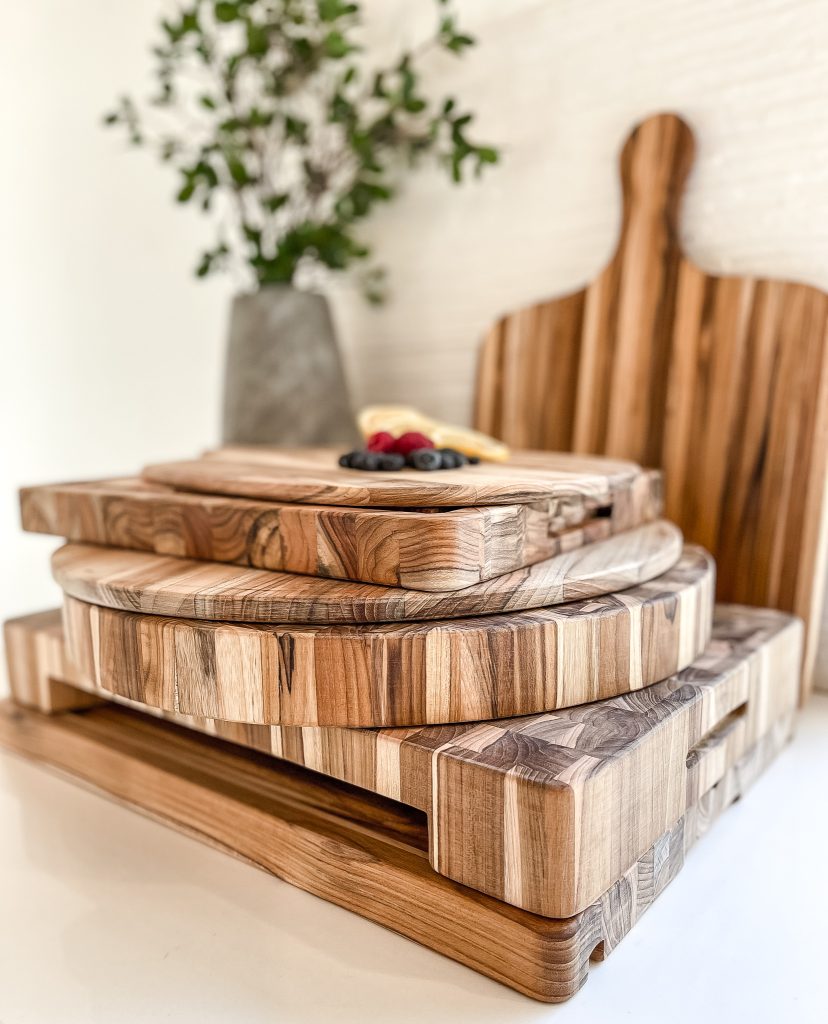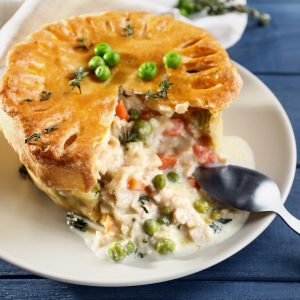 Easy Homemade Chicken Pot Pie
Chicken Pot Pie is a great homemade meal for dinner guests or a simple family meal. This is an all time favorite for us here at HallstromHome. I hope you enjoy!
Ingredients
2

Cans

Pillsbury Biscuits

1

Rotisserie Chicken

1

Bag

Frozen Veggie Mix

2

Cans

Cream Of Mushroom

1 1/2

Cups

Shredded Cheese
Instructions
Shred your rotisserie chicken and place in large sauce pan

Add the frozen veggies, cream of mushroom and salt and pepper to sauce pan

Heat on medium for 5-10 minutes until warm

The chicken is already cooked so you are just trying to defrost the veggies and mix the ingredients together

In a 9×13 baking dish, unroll one pillsbury biscuit can and lay out the dough to cover the bottom of the pan

Once the cream chicken and veggie mixture is warm, spoon on top of the flattened biscuit dough

Open the second can of biscuits and lay flat to cover the top of the creamy chicken and veggies

Bake for about 20 minutes or until the top of the dish is golden brown
Thank you for stopping by, check out more of our easy dinner meals on the blog and let us know what you think.