Fall is coming up and it's coming quick! Get ready to Celebrate Autumn with the Most Perfect Tablescape.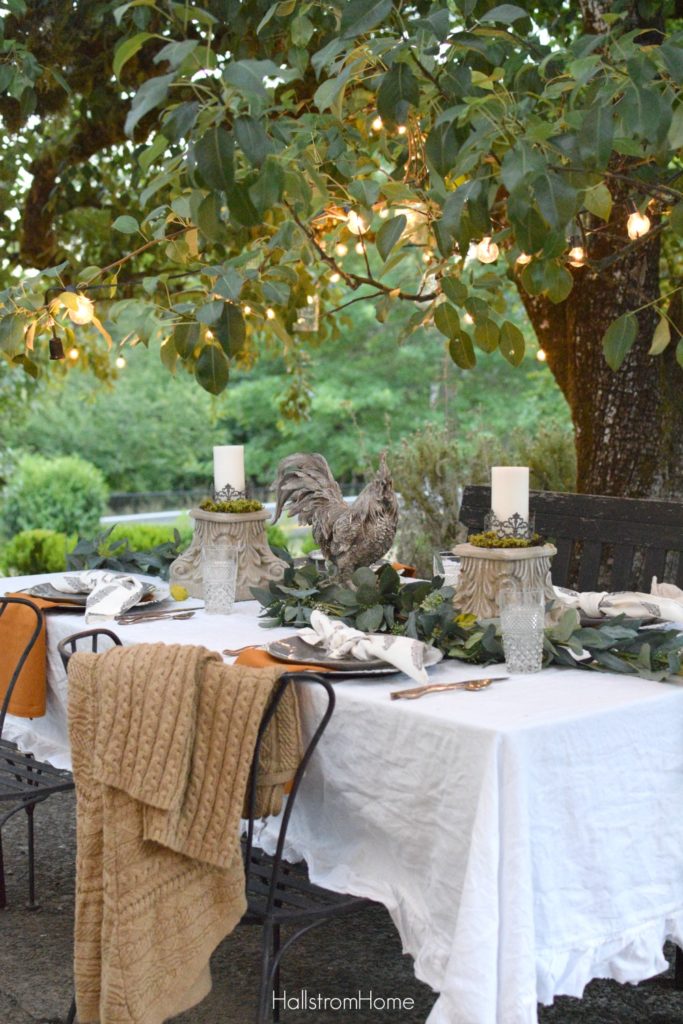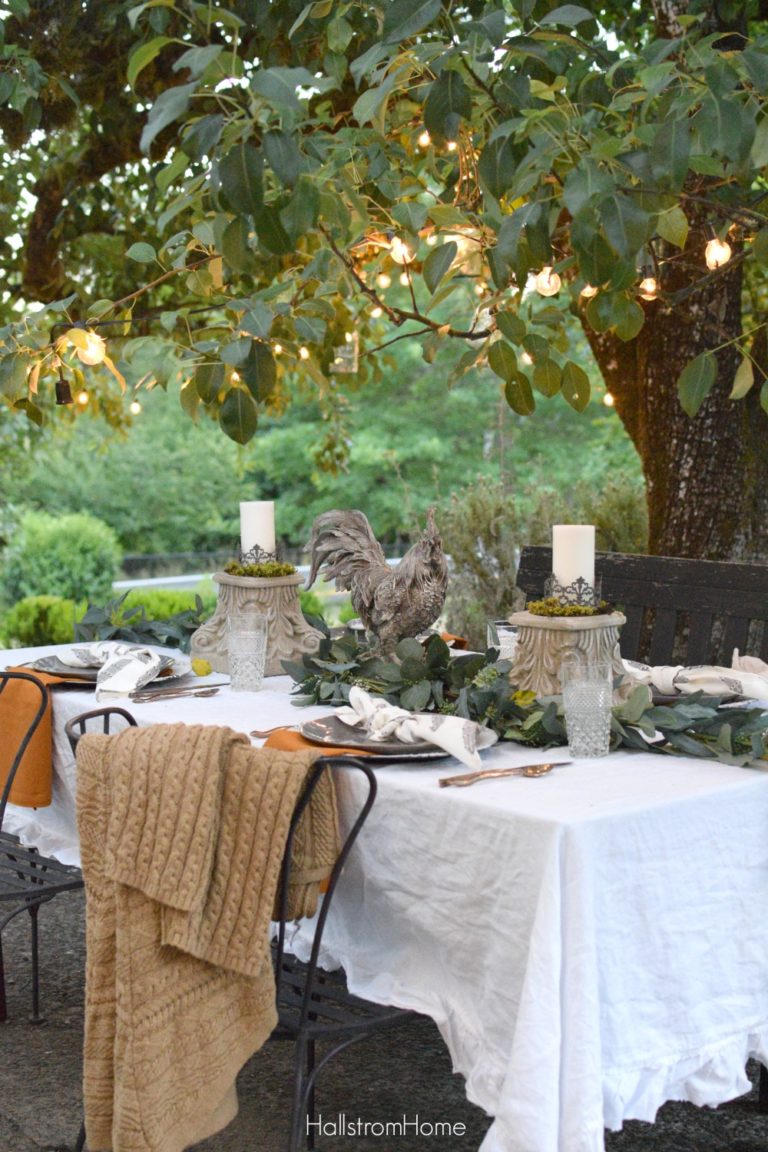 Do you love Autumn with the warm days and cool nights with the gentle whisperings of Falls winds. Okay, well sometimes it's not that nice! Sometimes the winds are actually so strong it whips off my husbands toupee, just kidding he doesn't have one.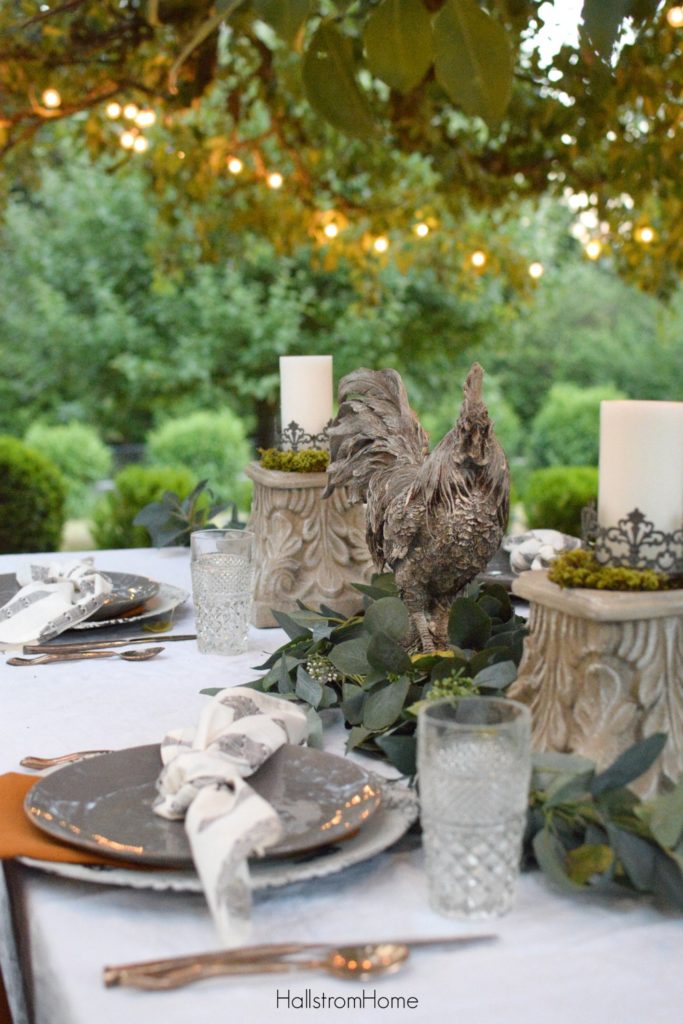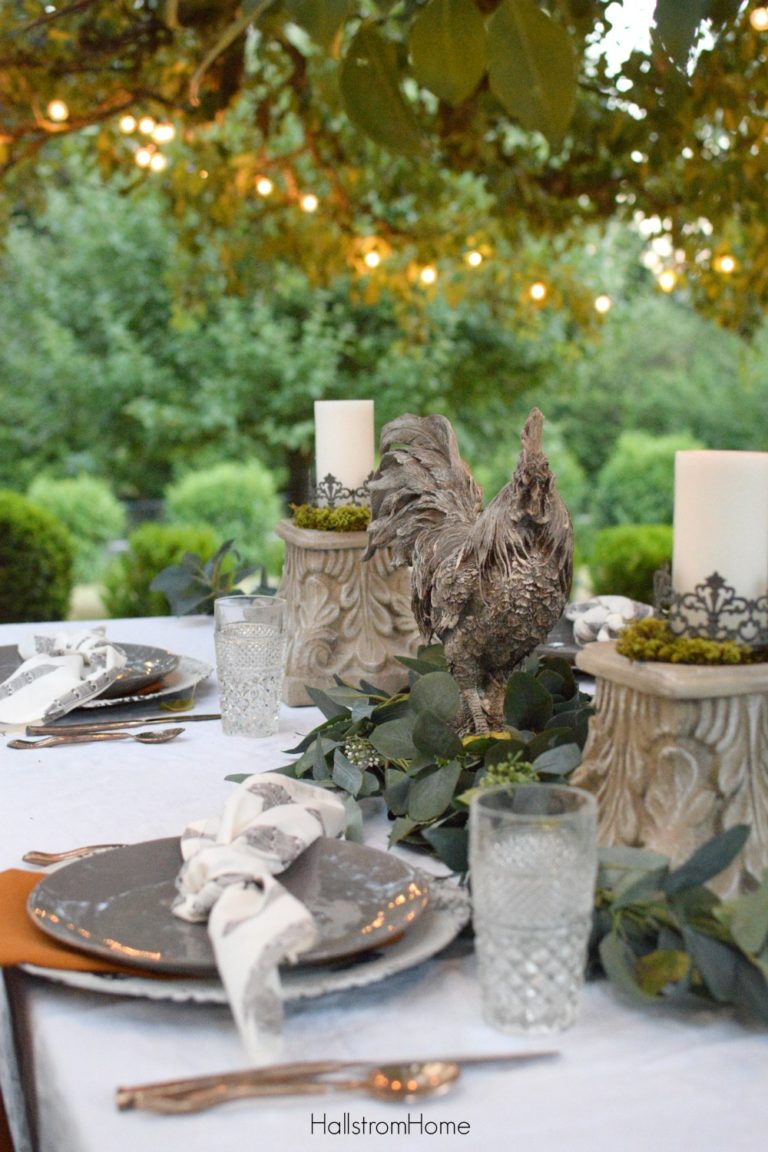 This is the time of year that dining outdoors may become hazardous. Under the trees, pears and apples may come falling down on your head. So that is one of the things about dining out here you want to watch for. But a big knock on the head won't hurt, well maybe it will.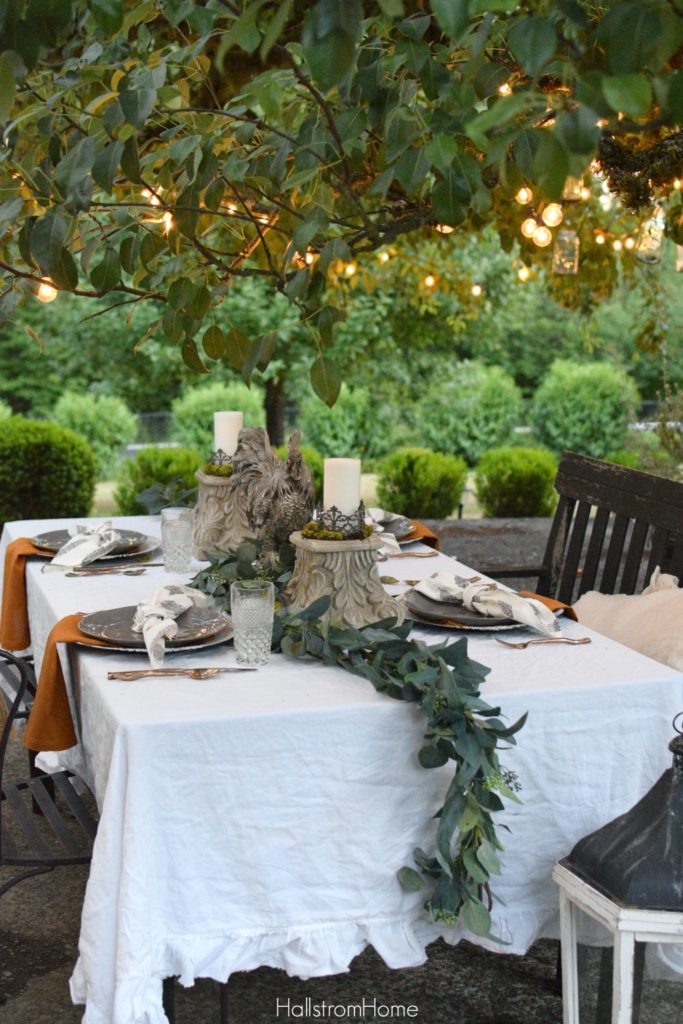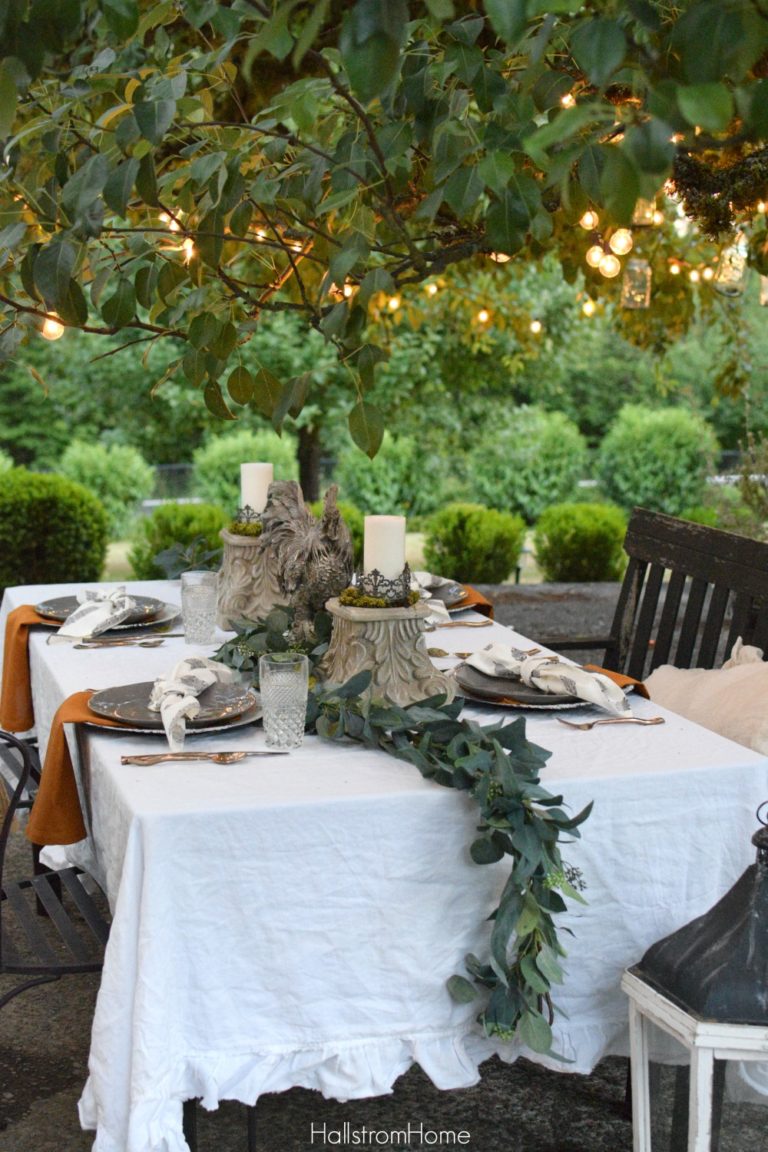 In all seriousness, this is what I do for last minute company. I start with my basic linen table cloth. Normally I would use placemat settings, but I got lazy.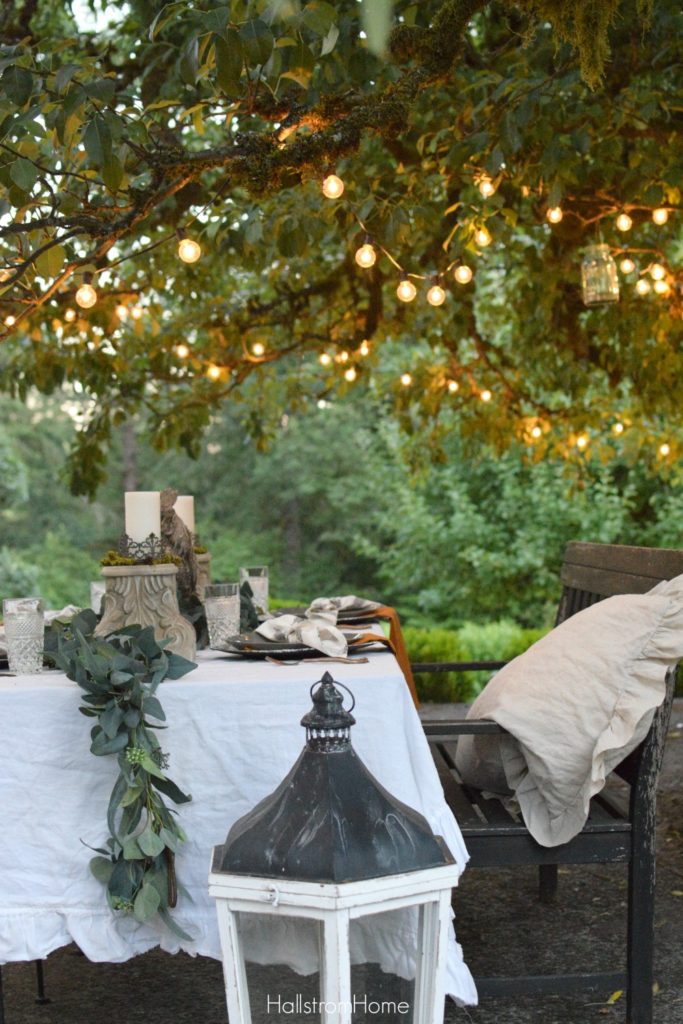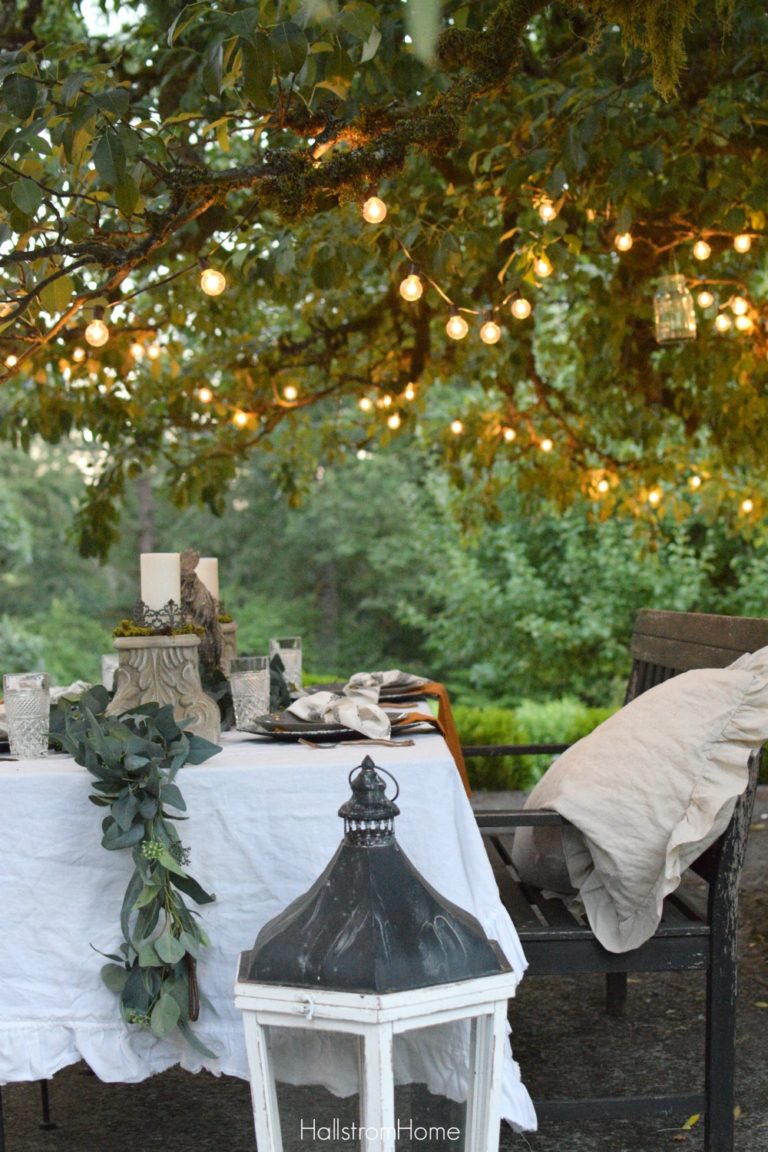 This might not be the perfect Autumn tablescape, but it is easy. The orange colored napkins adds just a pop of Fall color. Then I added the feather print napkins found here at World Market, because I wanted just a little something added to the table besides solid prints.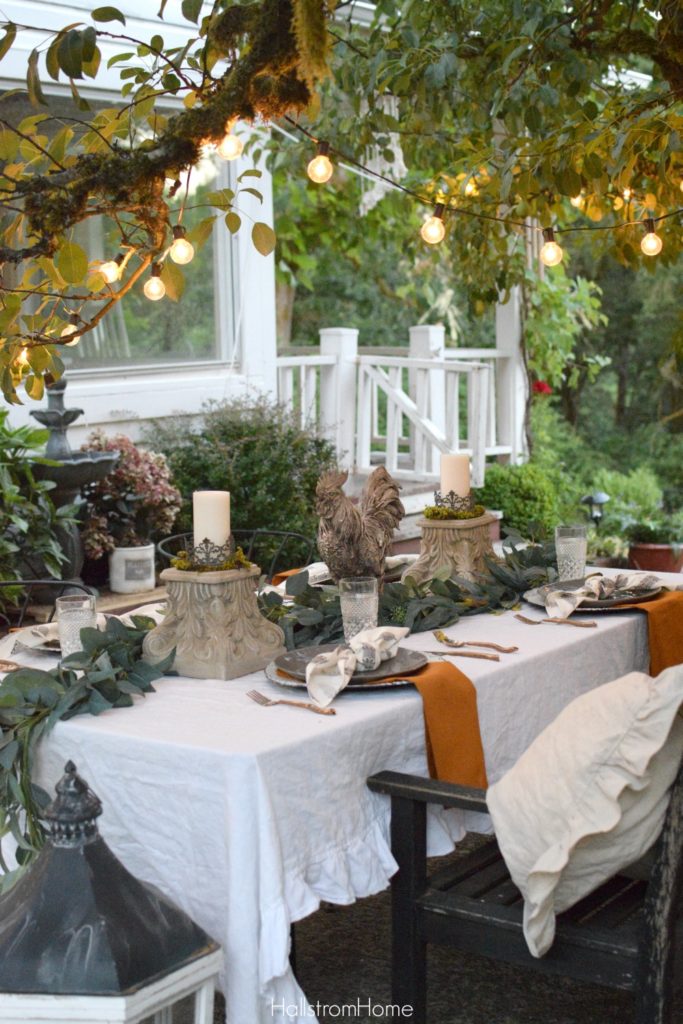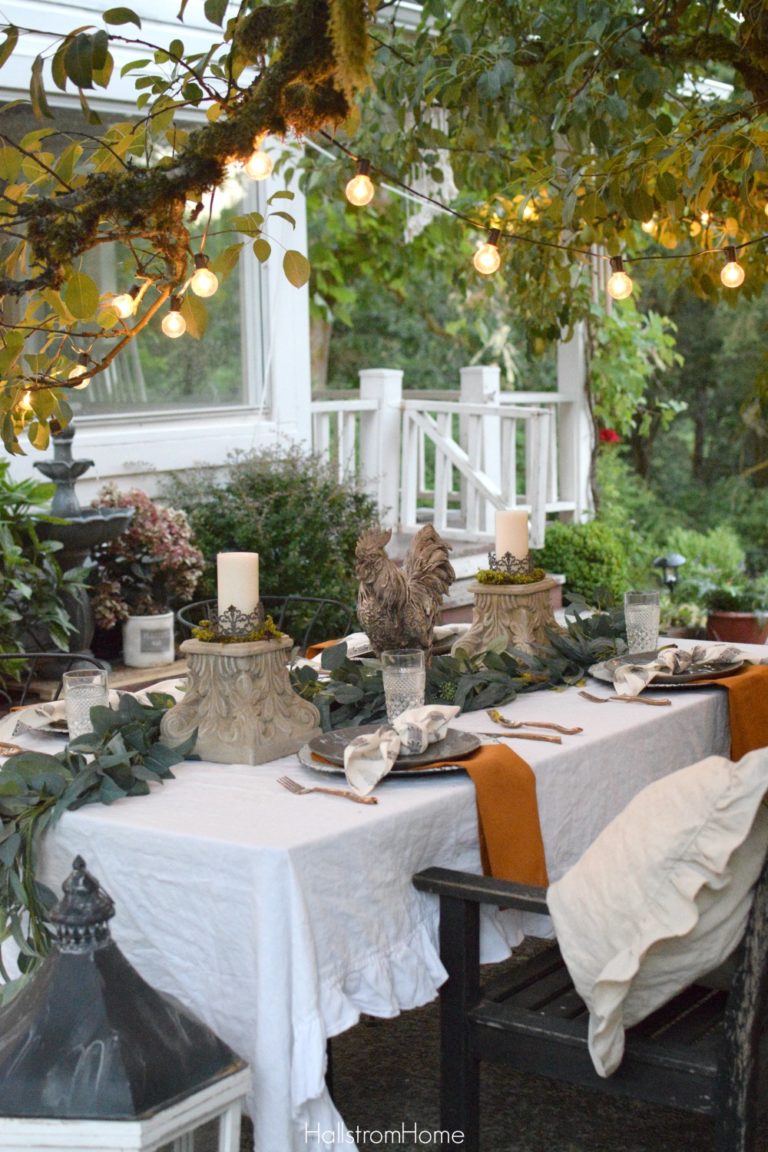 Honestly I had this really cool rooster I painted up and I wanted to put him on the table. You just can't have a rooster on the table you have to do the whole table up. I also had these pedestals that I painted up and added it to the tablescape. Oh and you cant forget the greenery, I got this at Target in the Magnolia section.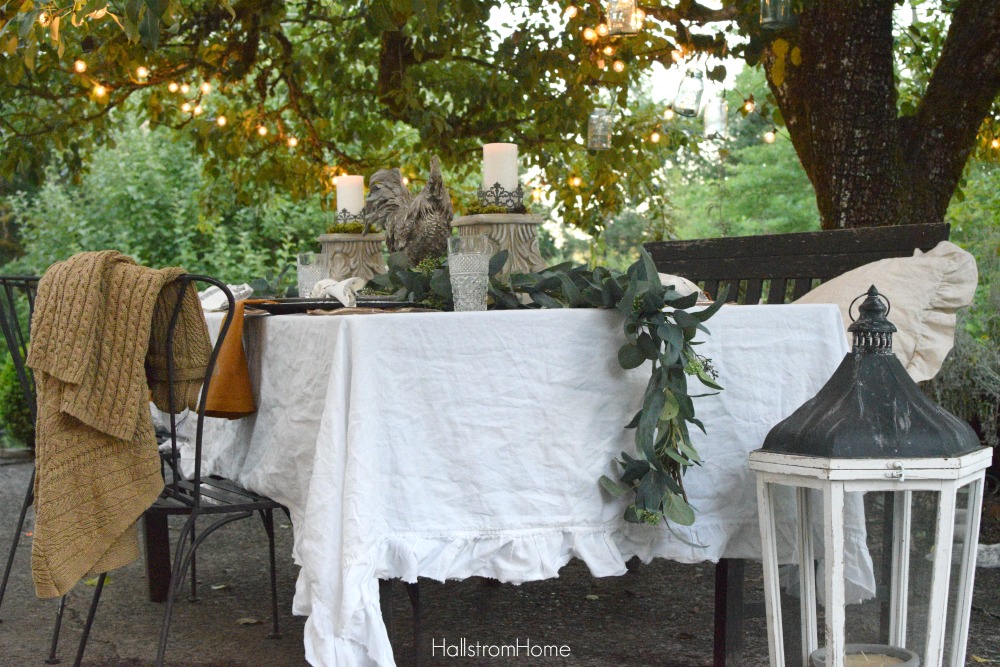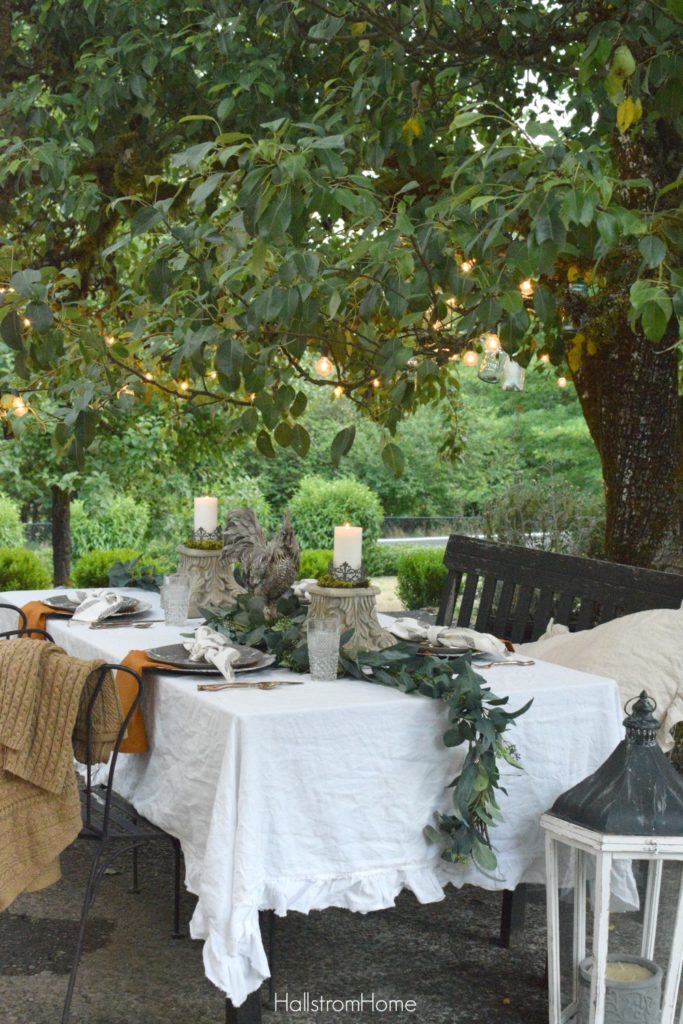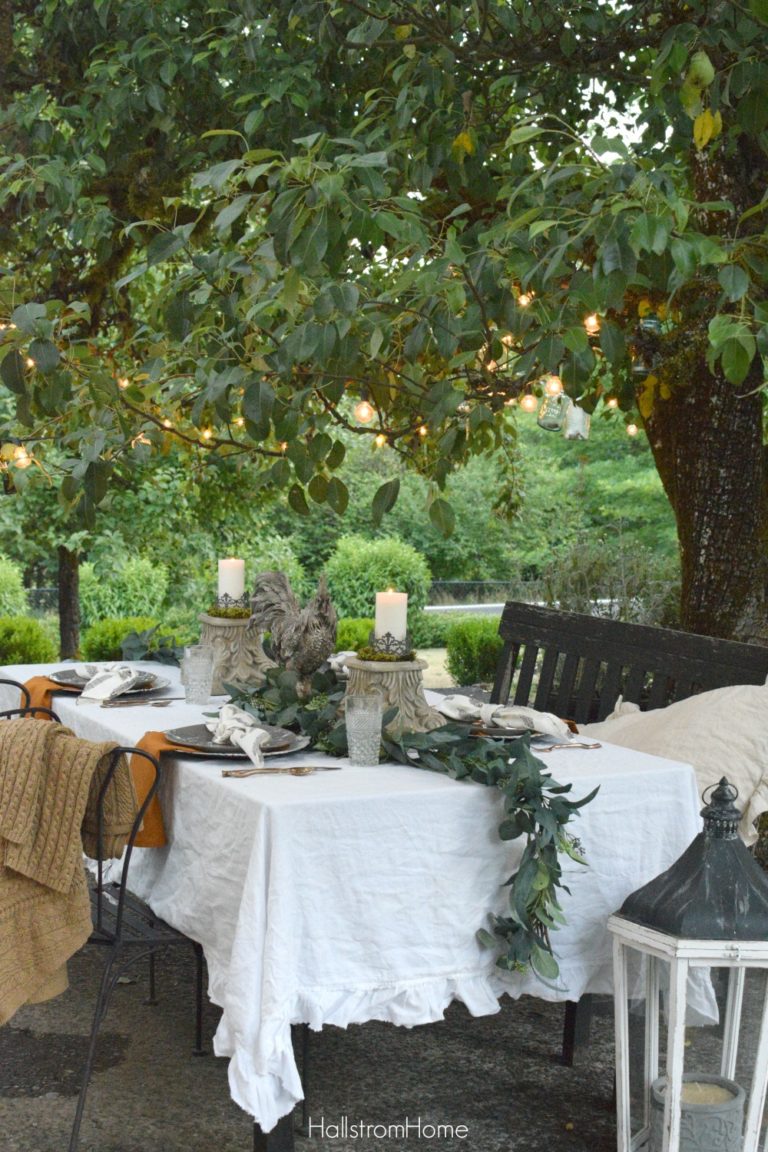 And of course for those cool Fall evenings you can find me with a sweater. Nobody wants their ovaries to freeze. I'm serious a woman's body will do all she can to preserve her warmth. Give me all the sweaters and throw blankets you've got!