Fast and easy homemade ice cream. It's not like the good old days. I remember hot summer days, with cousins over to play. Mom and dad would get out the old yellow ice cream machine. It felt like we had to wait forever. As kids we were always hungry, hot, and tired. I now carry the tradition on with my grandkids with a plug-in Cuisinart ice cream machine I ordered off Amazon. It takes around 40 minutes from start to finish. Topped with wild blackberries, the perfect addition to a hot summer day.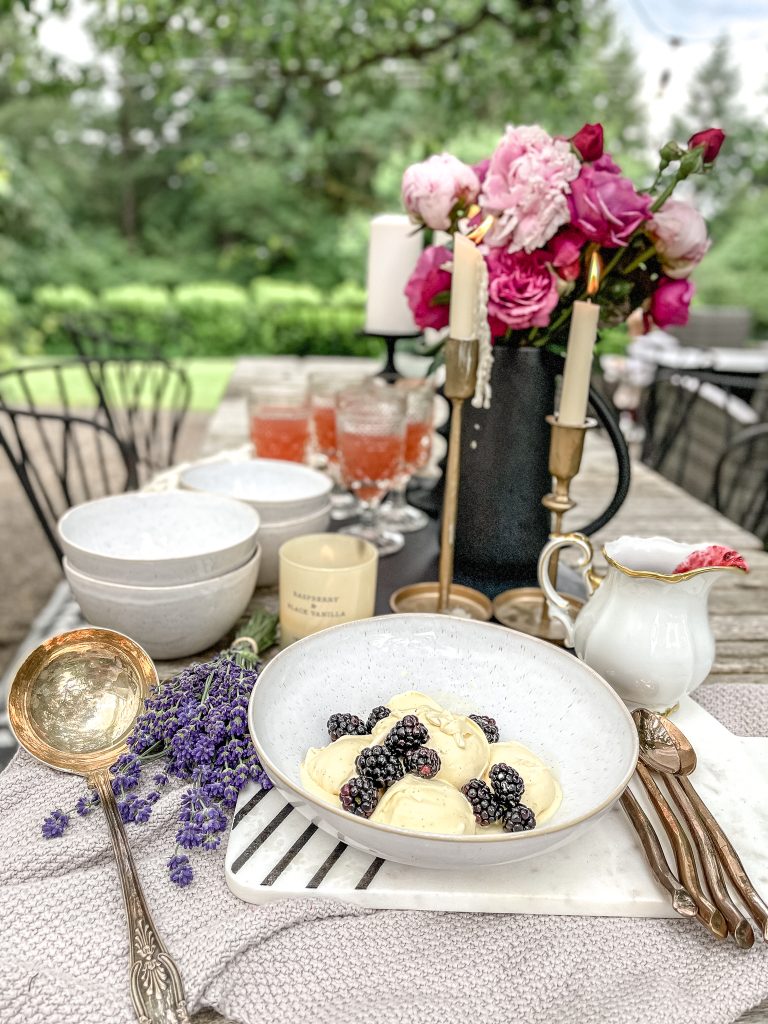 Homemade Vanilla Bean Ice cream for Cuisinart Ice cream machine.
2 Cups Heavy Cream
1 Cup Whole Milk
2/3 Cup Granulated Sugar
1 Tsp or more of Vanilla Bean paste. Extract works as well but it's not the same
1 pinch salt to enhance the flavor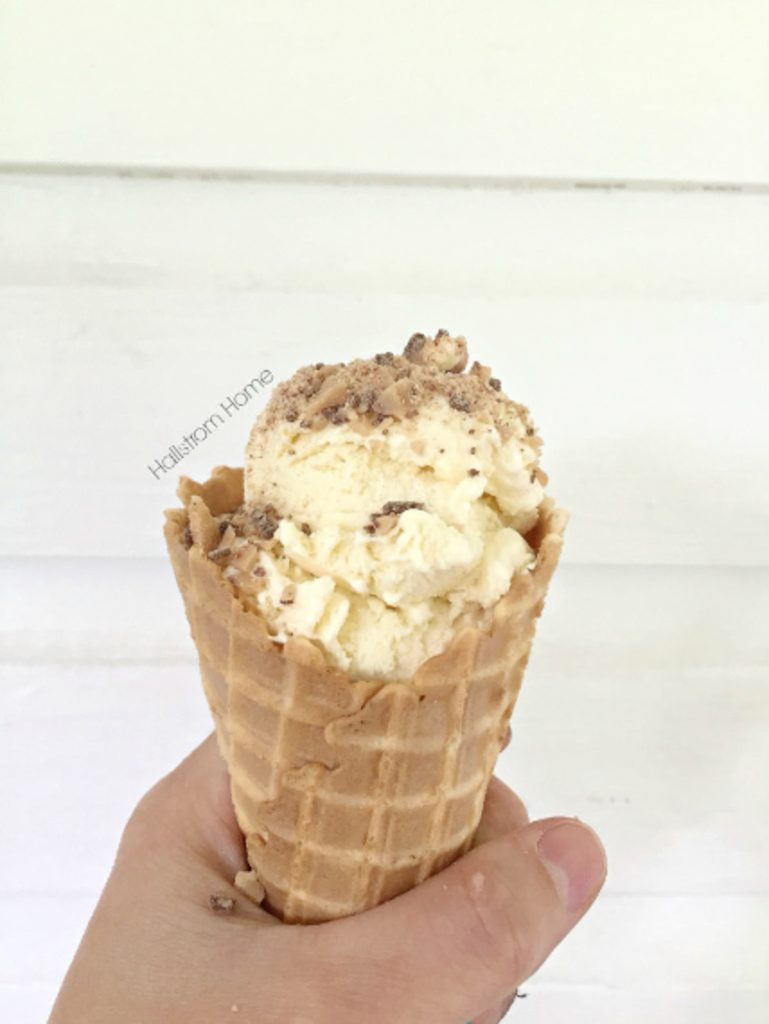 Instructions
In a mixing bowl add milk, sugar, and a pinch of salt.
Whisk until all the sugar is dissolved.
Add vanilla bean paste and heavy cream.
Mix well Then add to Cuisinart
Start the ice cream machine for about 30 minutes. You may want to scrape the sides with a rubber Spatula and keep mixing for another ten minutes.
Store in the freezer once done.
Top off with berries or toppings of your choice.
Most of all enjoy making memories and good food with those you love.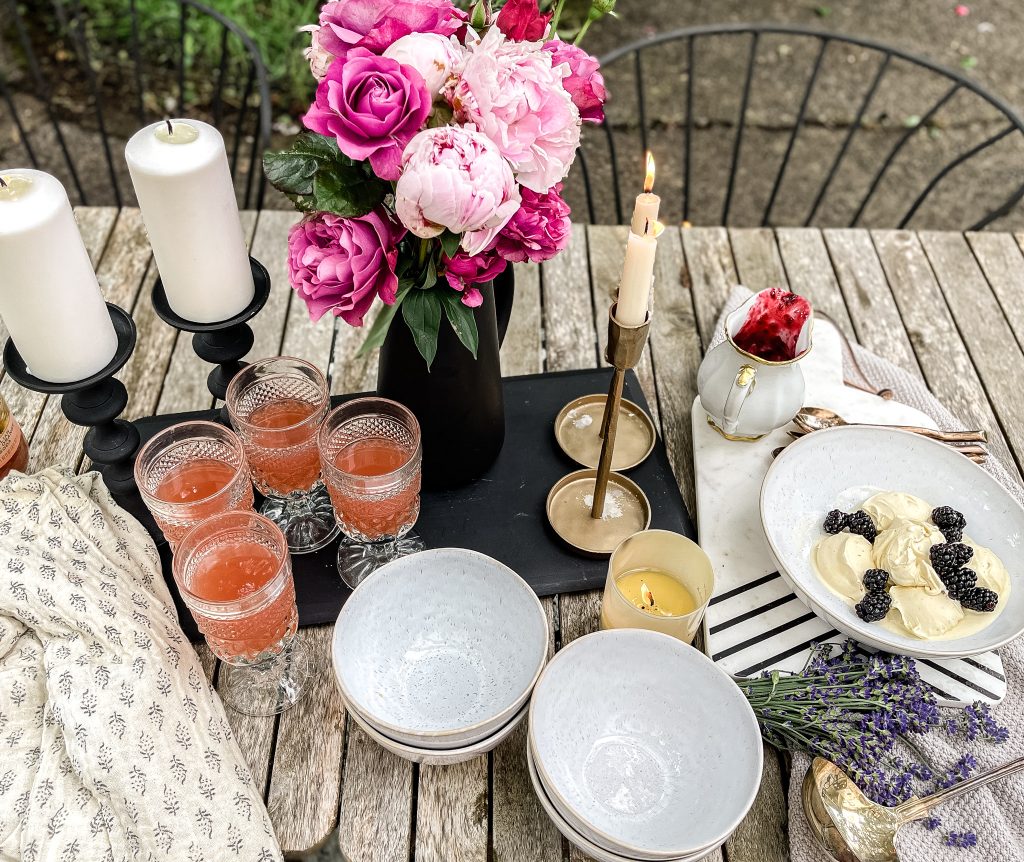 Fruity Homemade Ice cream Recipe
Check out our store Hallstrom Home near starbucks in Ridgefield for a lovely vanilla bean paste and an assortment of kitchen and home decor items
Follow Hallstrom Home on Instagram to stay updated on products, behind the scenes and life on the farm.