What is hygge? Pronounced 'Hoo-ga.' Hygge is a Scandinavian word for a mood of coziness and comfortable conviviality with feelings of wellness and contentment. In my area we have many Scandinavian people, they have always decorated in this way. But it has now become very popular in the United States. But the thing is, is hygge is not just a home decor look, it is a lifestyle. the Scandinavians in the area live this lifestyle. They love visiting with their coffee and tea. Making charcuterie boards for their guest is a must. The way they live is cozy and inviting. In Scandinavia the Winters are long and dark so candles were a way to bring light into the home, as well as give the home comfort. This is a How to Create a Hygge Lifestyle, to get the Scandinavian look and feel into your home.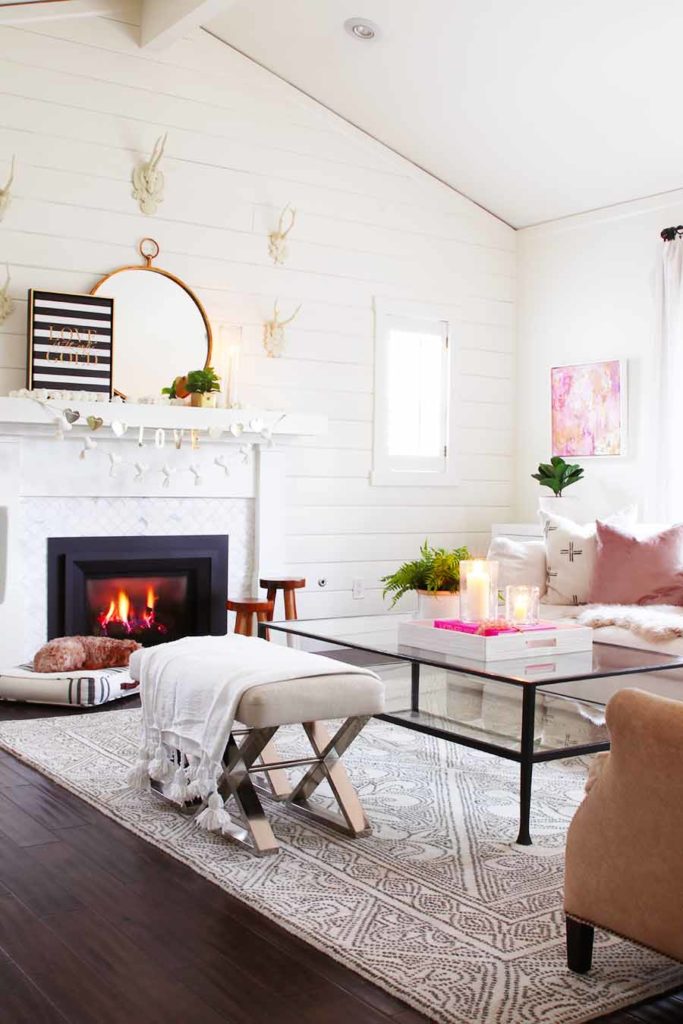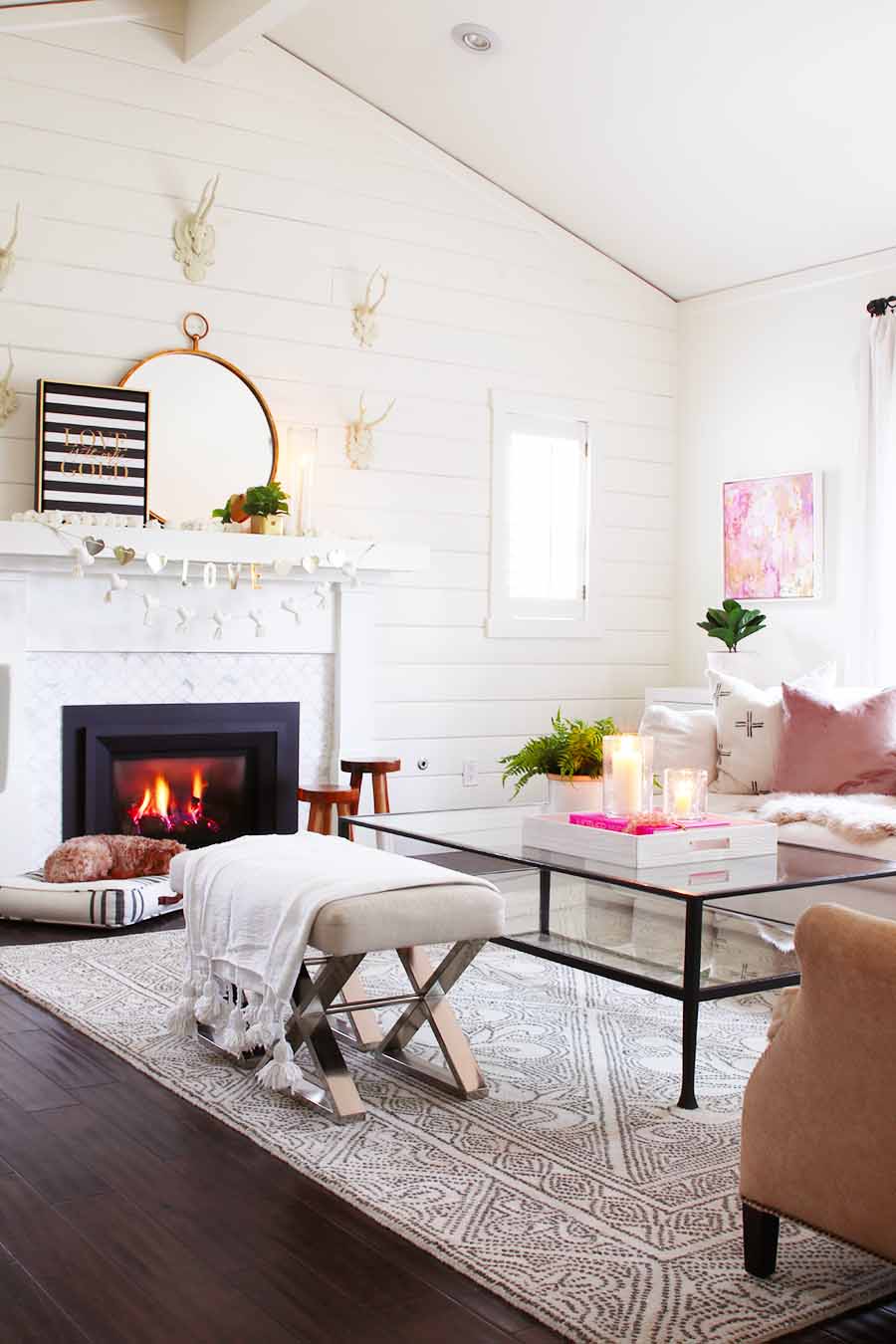 Modern Glam|How to Hygge
How to Create a Hygge Lifestyle
Hygge will bring so much joy into your home. Ashley created a wonderful cozy space in her home. Adding candles creates a comfortable ambiance. The glow from the candles with keep you relaxed and stress free in your home. When creating a hygge lifestyle, you want to feel stress free when you come home and that's exactly what happens in a hygge home.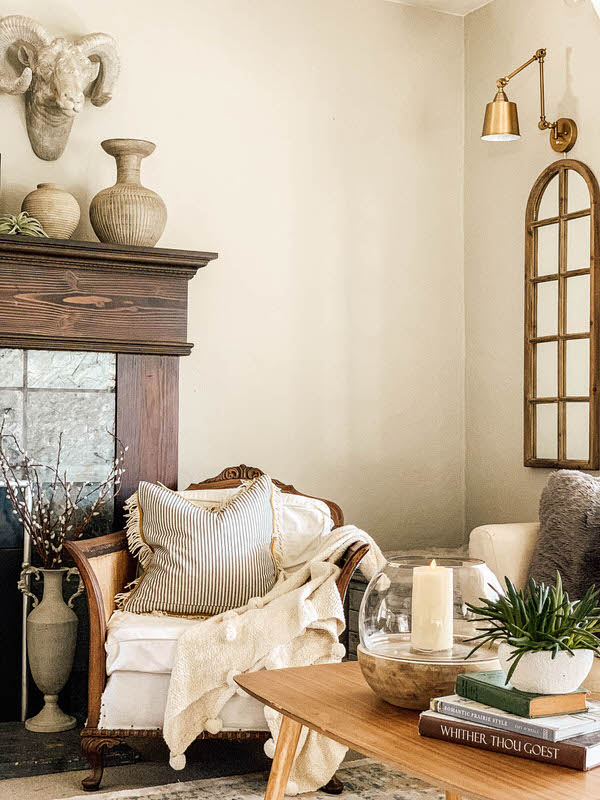 Hallstrom Home|Hygge Living Room\7 Style Tips
Let yourself rest by the fireside. Next to my chair is a roaring fire, that is perfect for unwinding. If you want to live the hygge lifestyle grab a cup of tea and a good book and cozy up next to the fireplace.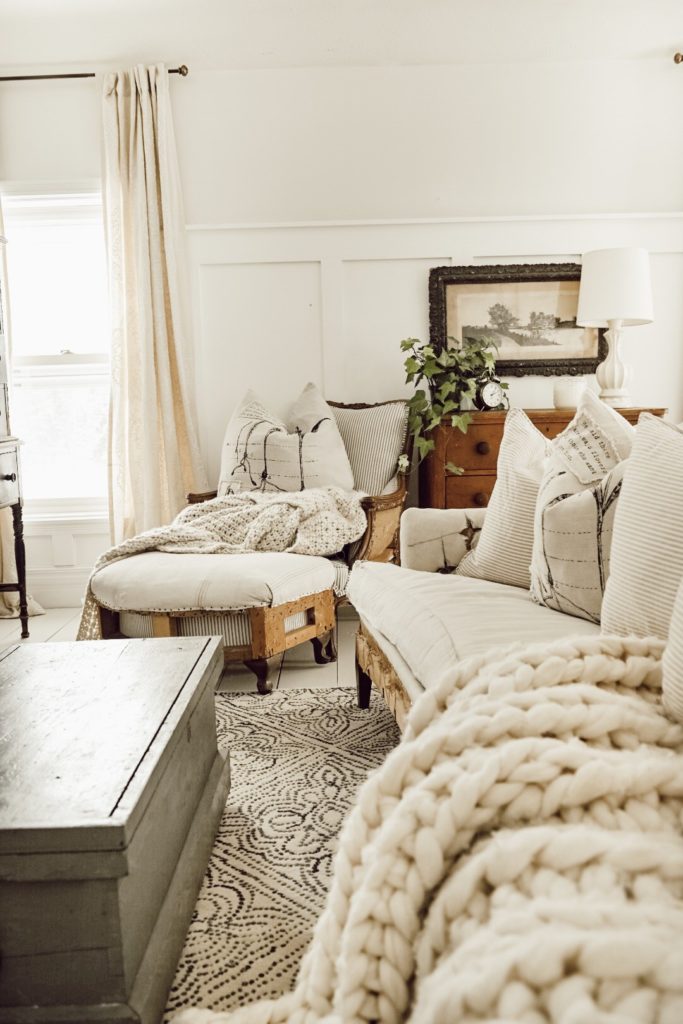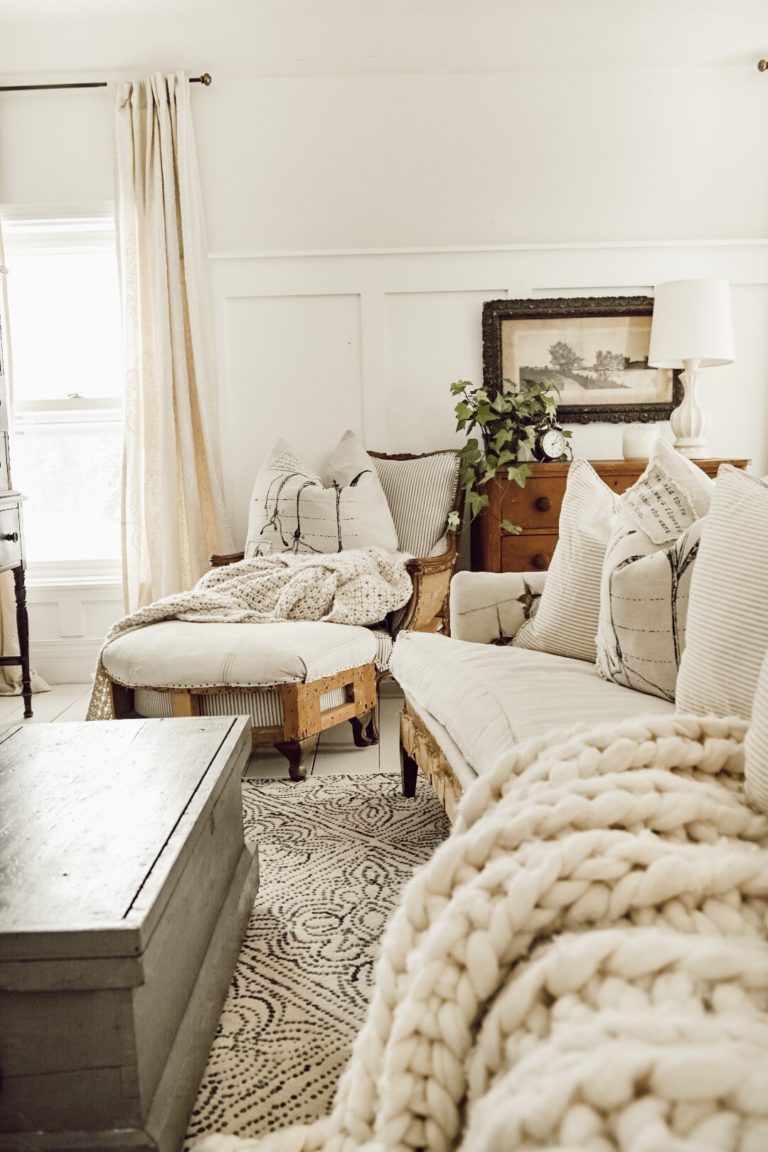 Liz Marie Blog|Cozy Sitting Area in the Master Bedroom
A chunky knit, there is nothing quite as cozy. Adding a thick throw blanket will help you relax. You will want to curl up in it and take a rest after the long day. The Scandinavians in my area love their chunky knit throws. It is a staple for staying comfortable and relaxed.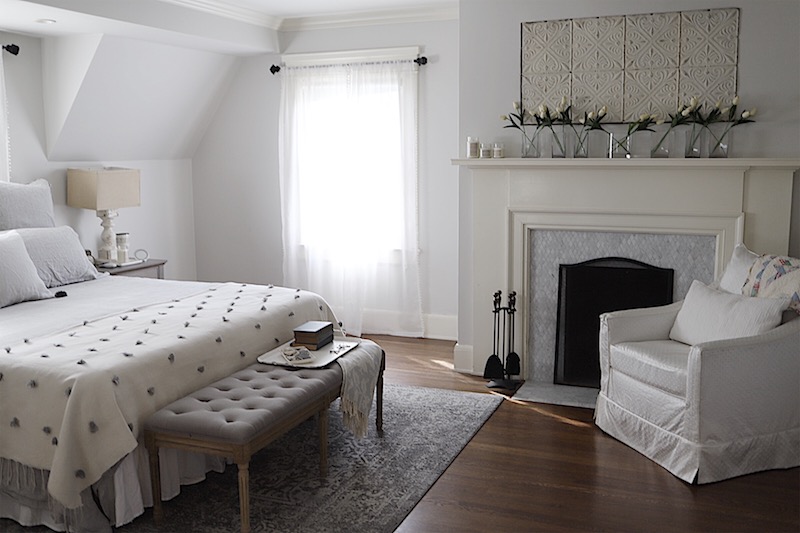 My 100 Year Old Home|What is Hygge
Texture is always a good idea. Having layers upon layers of pillows, now I would want to dive in. Do you love a lot of pillows on your bed? But don't forget about a textured throw blanket. Ones with pom poms, tassels, or knits will be great for a hygge lifestyle. If your home is cozy, it will help with your lifestyle. You will feel relaxed, cozy,  and stress free. Don't we all want that?
How to Create a Hygge Lifestyle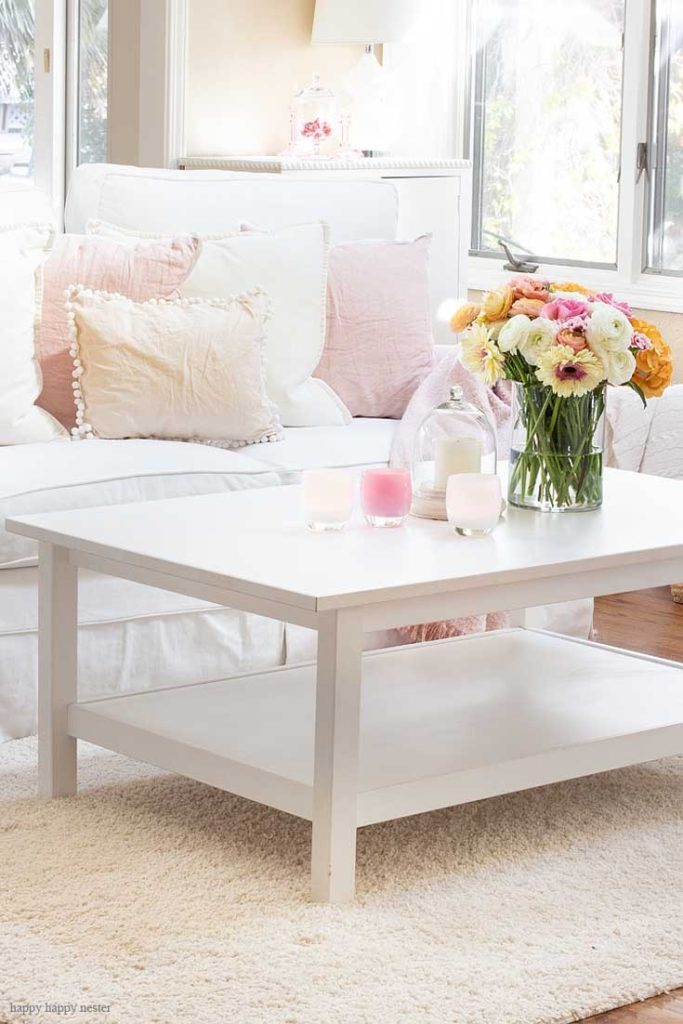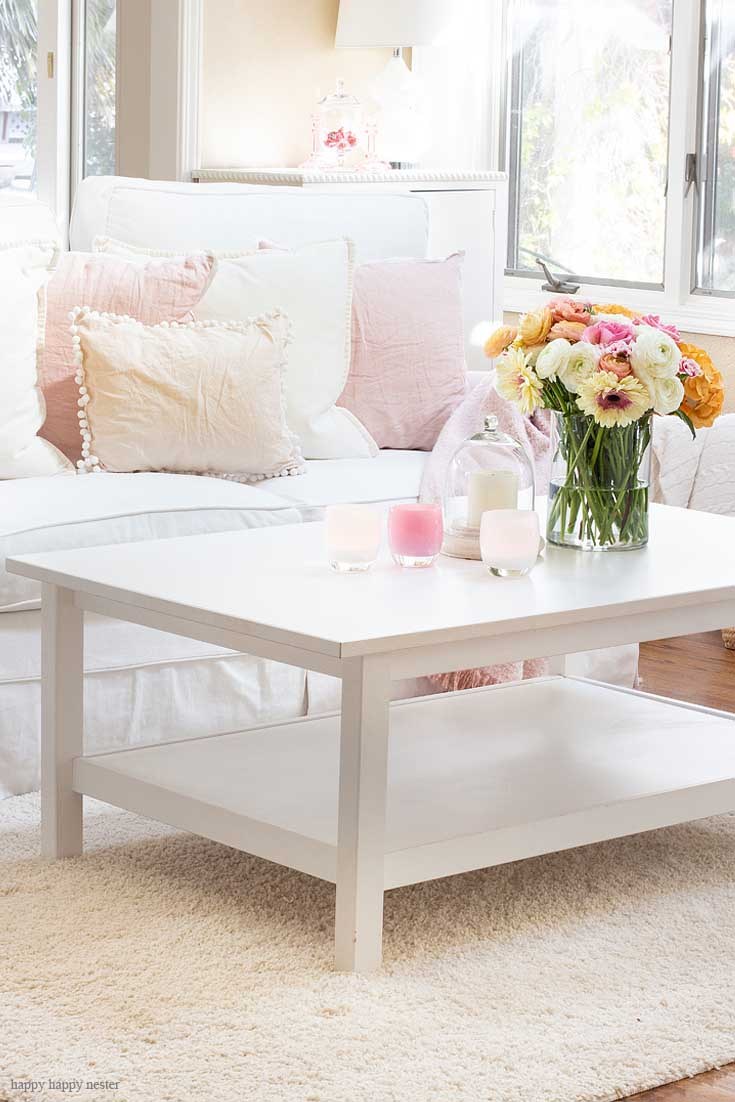 Happy Happy Nester|How to Hygge for Spring with Flowers
Now of course you need a pop of color! The neutrals throughout the home make for a hygge lifestyle, but some color is always needed to brighten the day. Add a pop of color like Janine did in her home. You can do that with flowers, pillows, or garlands.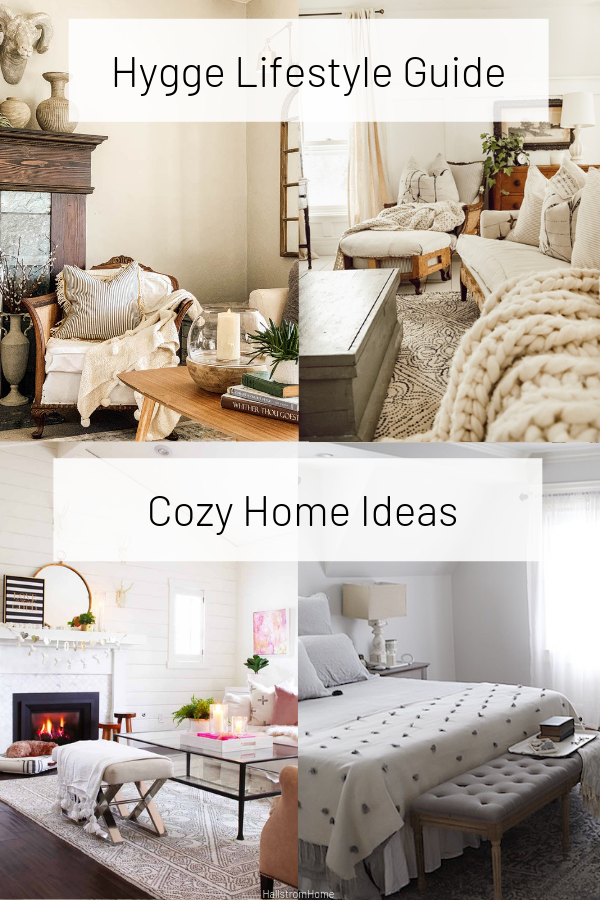 Thanks for stopping by and let me know how you hygge!