I have dreamed of having this bedding collection launched onto our online store. The day finally came and I'm so excited to share this lightweight, breathable bedding.
Be sure to sign up for my email to get new recipes, crafts and home ideas in your inbox, plus access to our free printable vault! *This post contains affiliate links*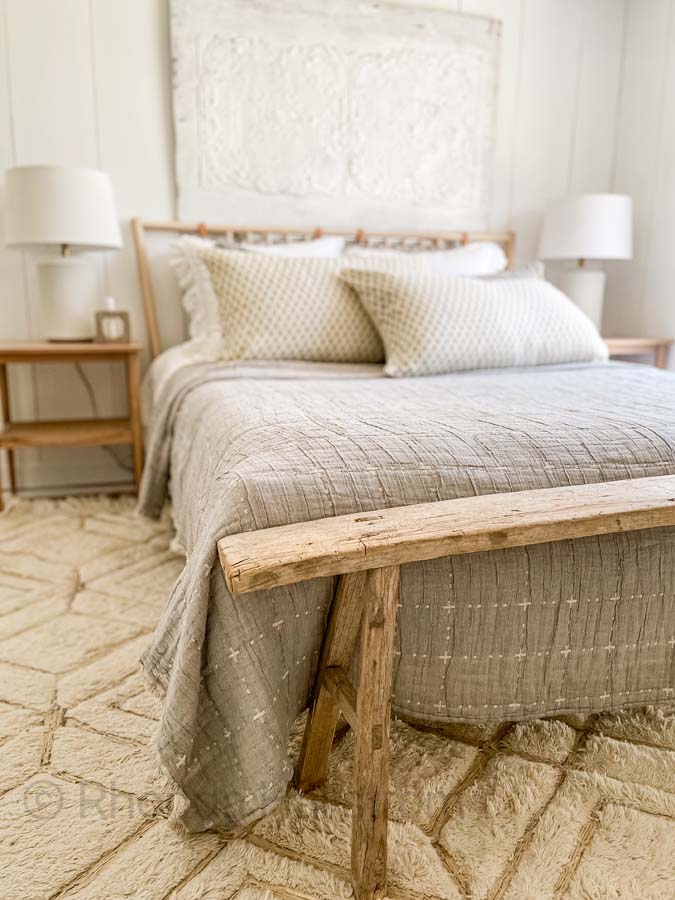 Steps To Making A Bed
Start with your favorite sheets
Duvet or bedspread
Throw Pillows
Throw Blanket
When starting to add layers to my bedding, I start to look at what kind of sheets we're using. We want them to be soft and breathable, something that every day you're going to enjoy diving into. One of my favorite brands right now is the pottery barn flax linen.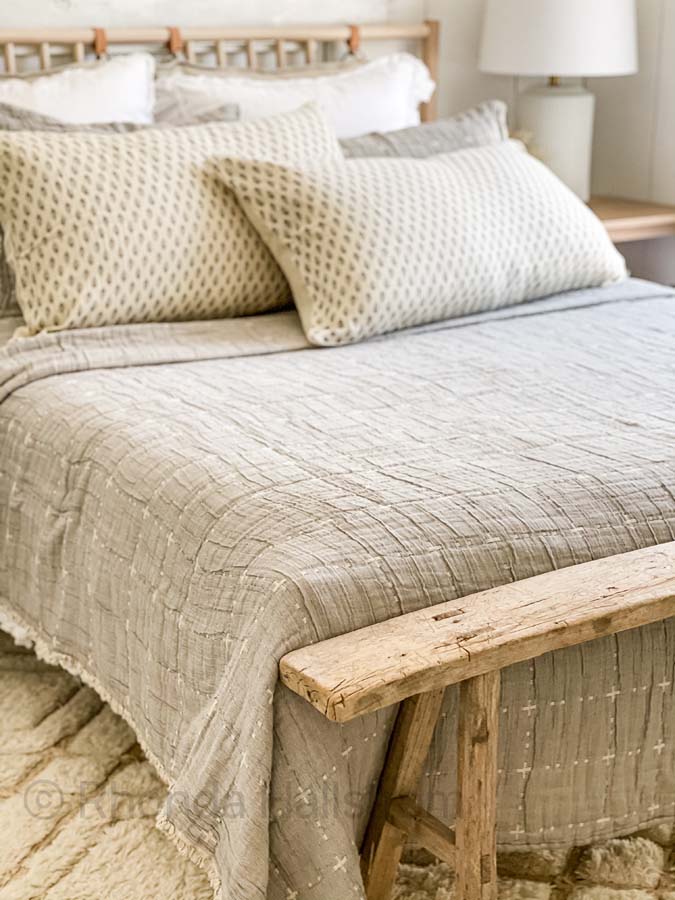 Shop This Look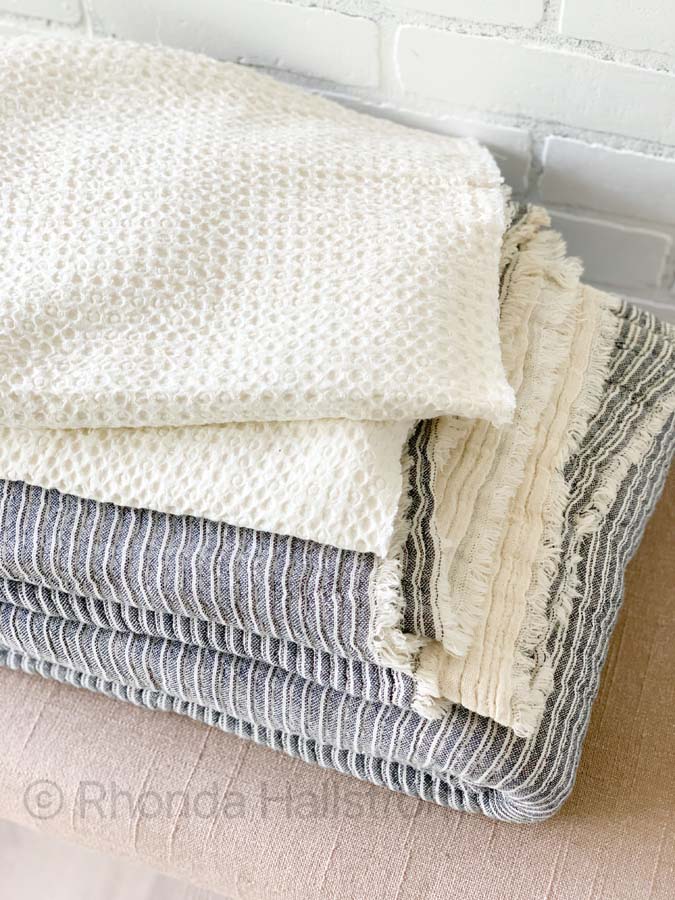 Bed Decor
This bedspread is a gray cotton muslin, super breathable lightweight for summer. It's not just for summer, it can be any season, just add more layers. If you're going into winter it pairs really nice with our waffle weave.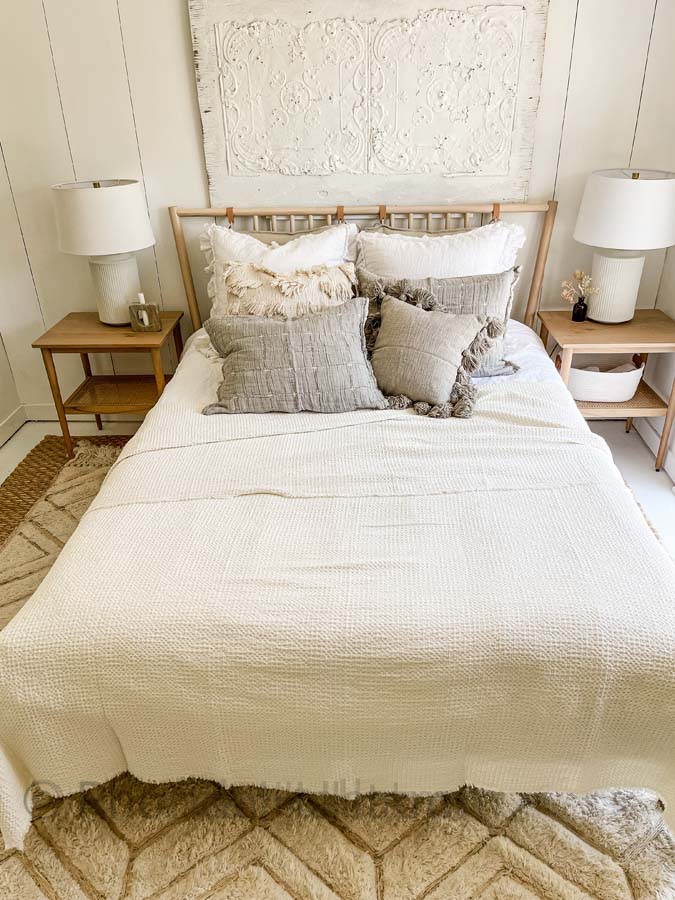 Boho Bedding Set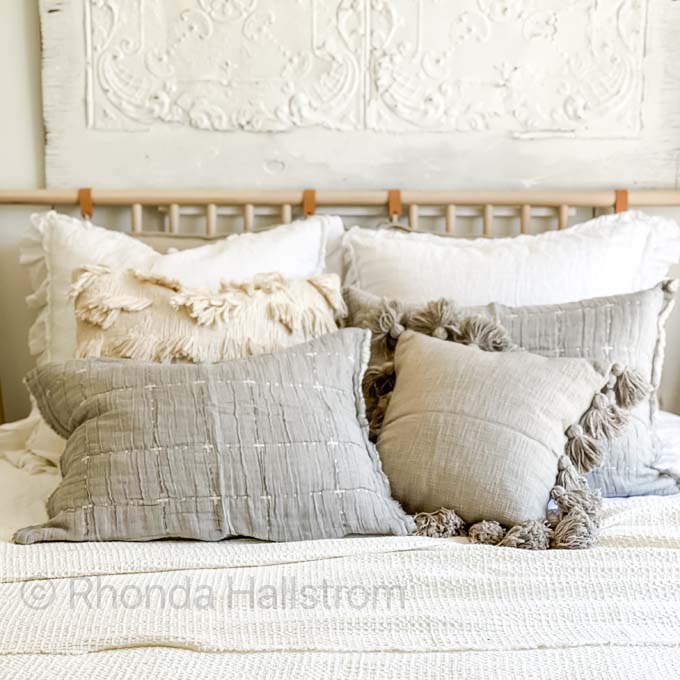 How To Make Your Bed Cozy
You have probably noticed there is a lot of different ways to style your bed. There is no wrong way to do this so lets go over a few tips and tricks I have. Here we have gone with a more relaxed approach with soft bedding. The texture brings me that feeling of diving in for a cool afternoon nap. If you have a more structured style with big euro pillows in the back, layered pillows up front and folded blankets to perfection. This bedding might not be your style. The perfect crisp bedding is so nice and easy on the eyes but if you are looking for a dive into bed style this casual bedding set is perfect.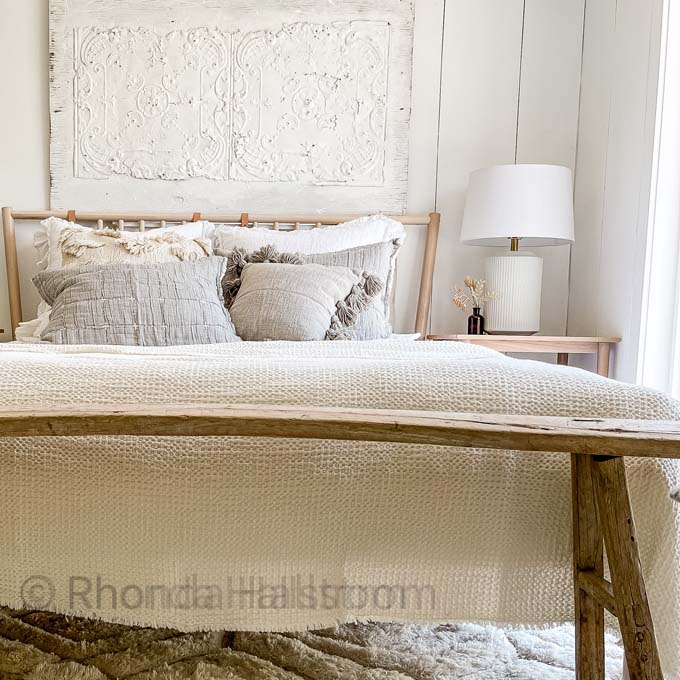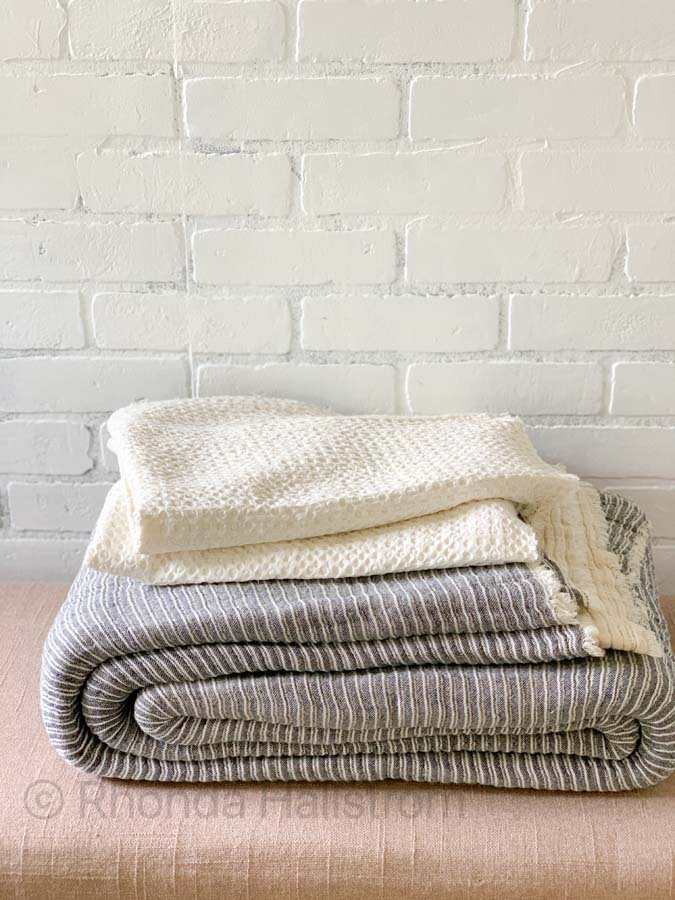 Light and Airy Bedding
Add a duvet with white linen and ruffles. As you can see here, underneath everything, we don't actually use a top sheet. I basically use the duvet as a top sheet because linen is so breathable for a comfortable night's sleep. I usually kick and move around a lot so having no top sheet is one less thing to get in my way.
Summer Farmhouse Bedroom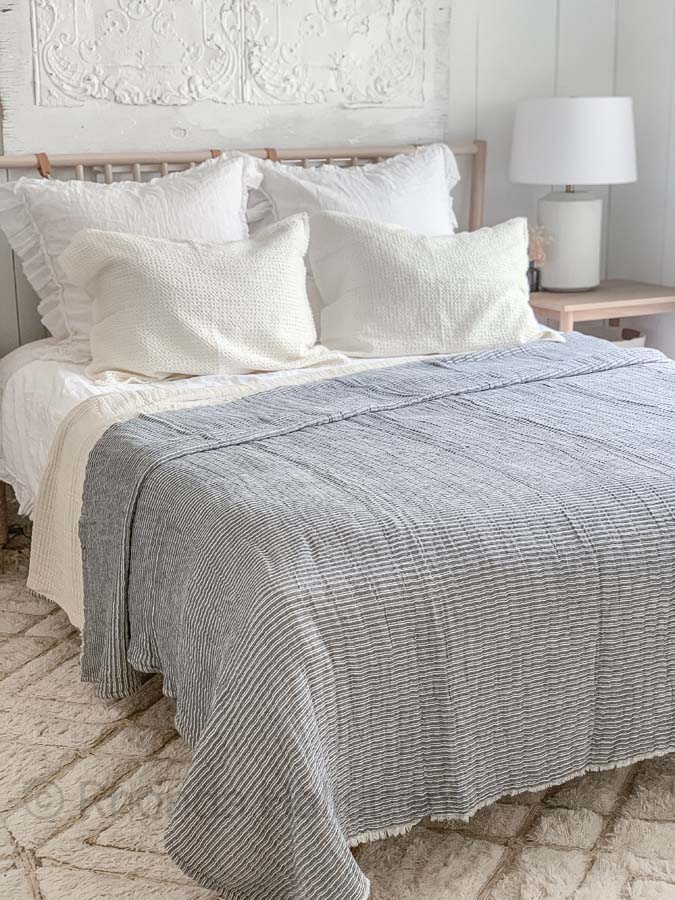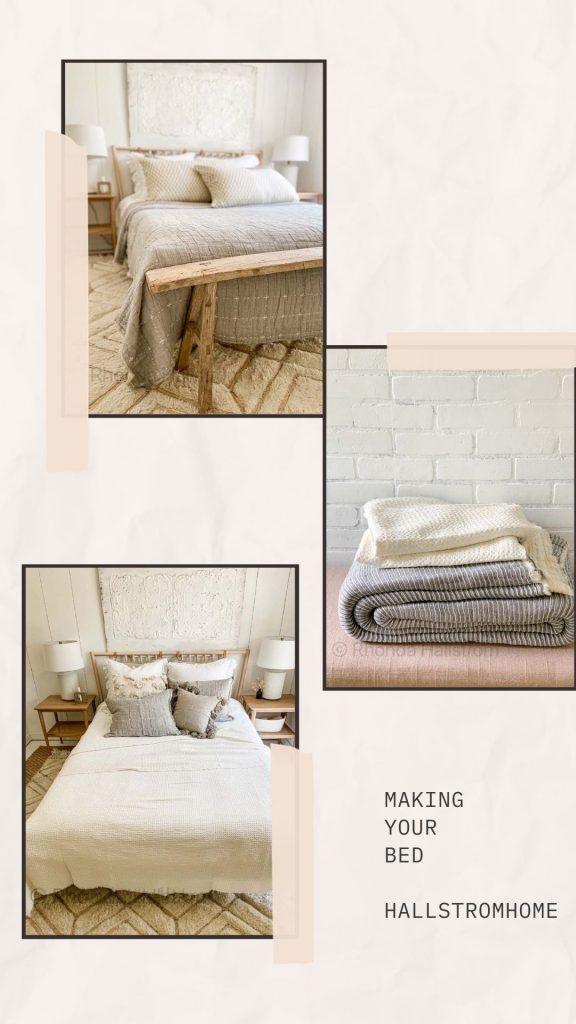 Modern Bedding set
Thanks for stopping by be sure to check these out on our shop here at HallstromHome.com or our Esty Shop for lightweight bedding or our waffle weave.