Chalk Painting Outdoor Furniture is the best way to repurpose old chairs. These plastic chairs we got were a baby blue color and had lots of scratches and stains from last summer. I definitely thought about just getting new ones but the thought popped into my head, why not just paint them? Here is my feedback, tips and tricks and the results.
Be sure to sign up for my email to get new recipes, crafts and home ideas in your inbox, plus access to our free printable vault! *This post contains affiliate links*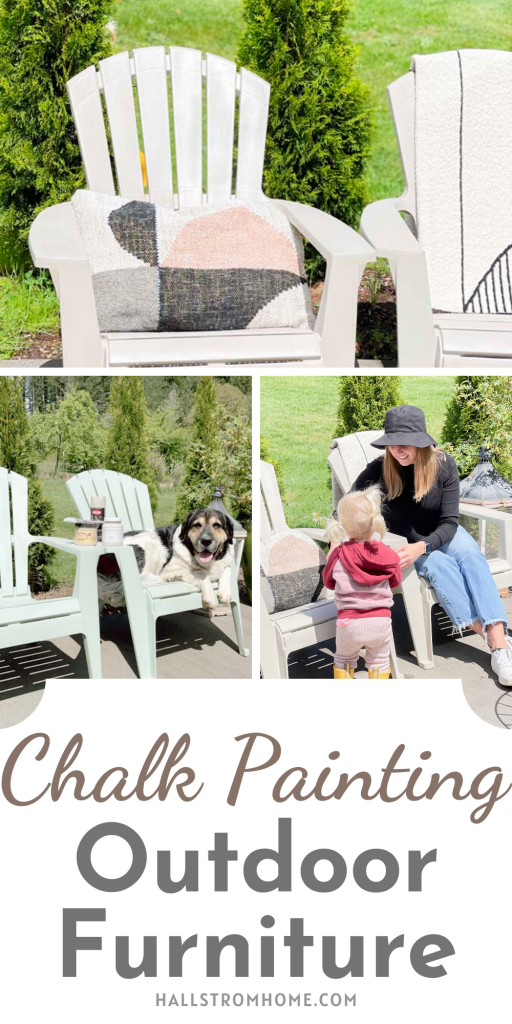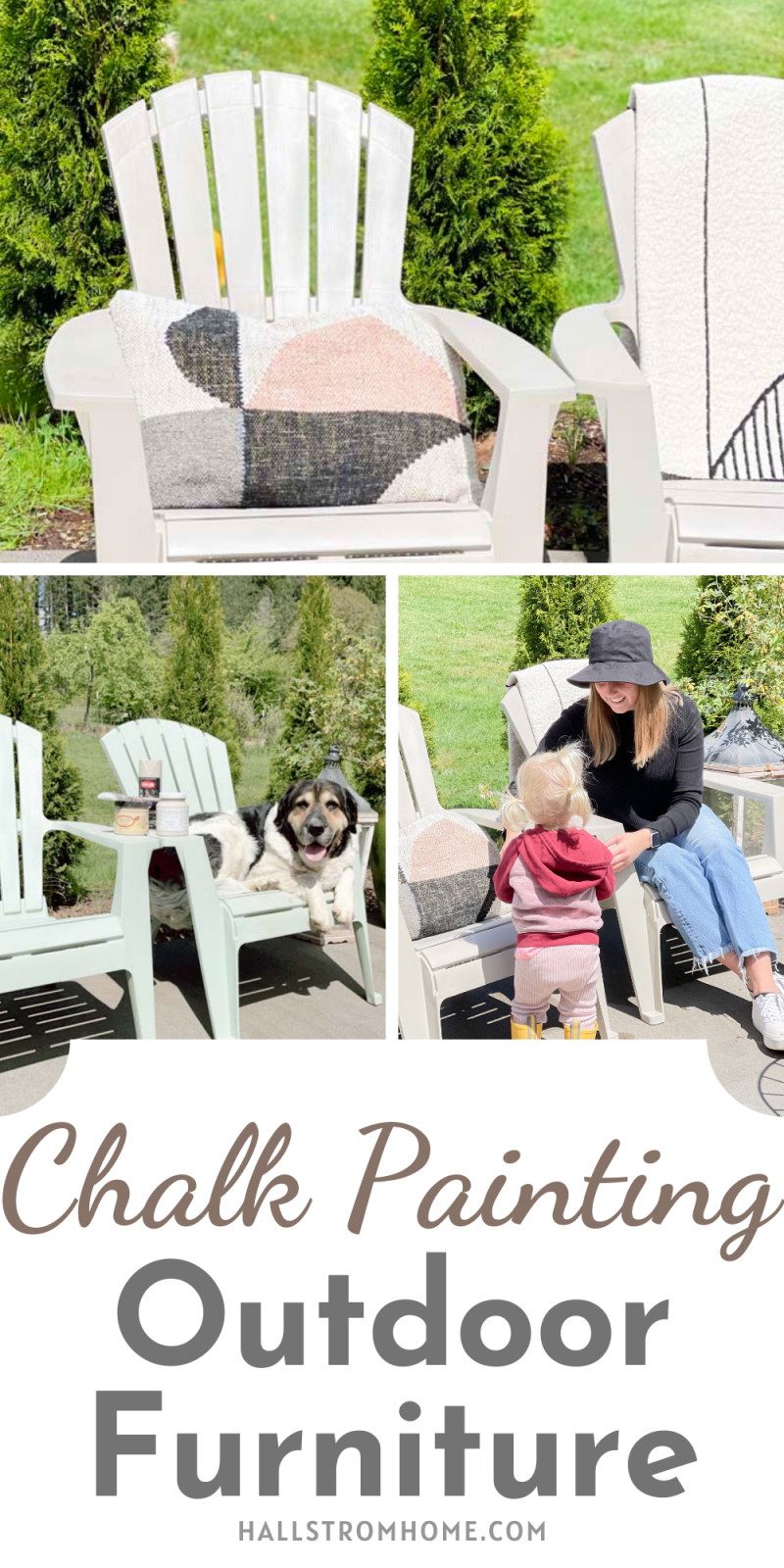 Chalk Painting Outdoor Decor
If you would like to know the difference between chalk paint, spray paint and fusion mineral as well as the best brands and techniques check out our Chalk Paint Ebook here. Today we will be talking about chalk paint on outdoor decor and furniture and a little about spray paint.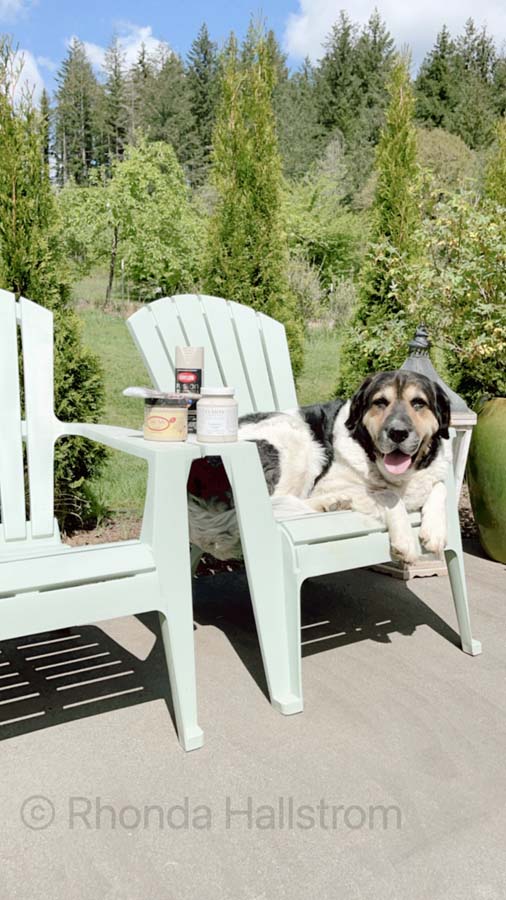 Chalk Paint Furniture Ideas
The easiest way to update your outdoor furniture is to change the style and colors. Chalk painting furniture is a simple way to repurpose beautiful outdoor decor. I started by wiping down all the dirt and dust and found an area with lots of ventilation. We have had such nice weather these past few days so I painted these chairs in the yard for the fastest dry time. Be sure to grab some clear wax to use as well before starting!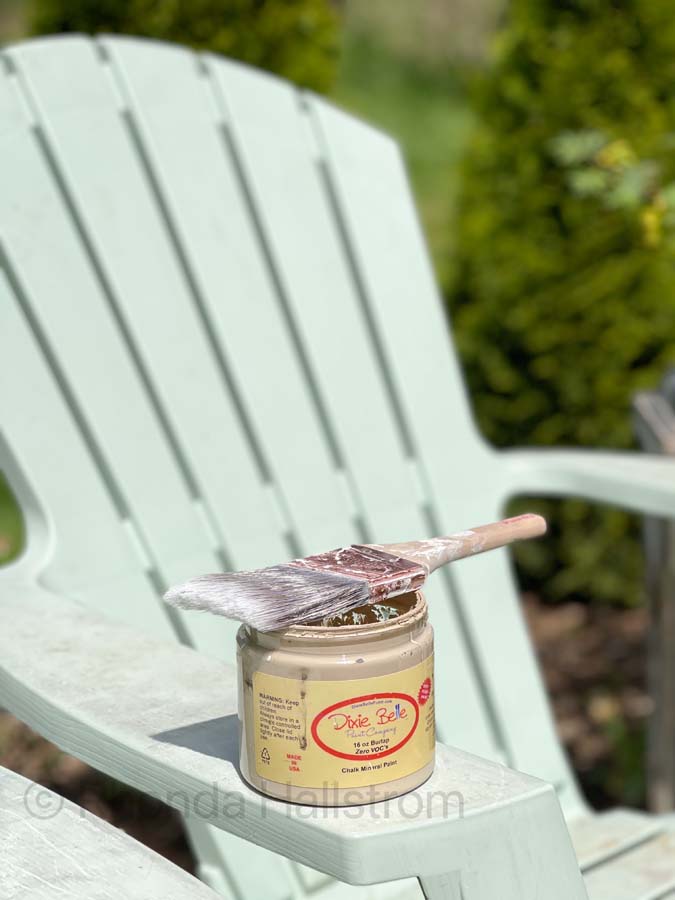 Spray Paint VS Chalk Paint furniture
These outdoor chairs were a light baby blue color with lots of scratches and stains from the summer before. Deciding to repurpose these has been my best idea yet. I used chalk paint on these and had a dry time of about a half hour. Take a paint brush and start painting on the layers. I only had to do one layer over these with a few touch ups. If your paint is to thick and your layers aren't smooth add a little bit of water to the paint to thin it out.
Weather Proof Clear Wax
Be sure to finish with a clear wax. Use a brush or rag to put a layer of clear wax for a weather protector.
Spray paint outdoor decor
Using spray is also an option for outdoor chairs. Make sure if you decide to spray paint, you put something down to protect the ground and be in a ventilated area. Spray paint usually has a really toxic overspray so plan ahead!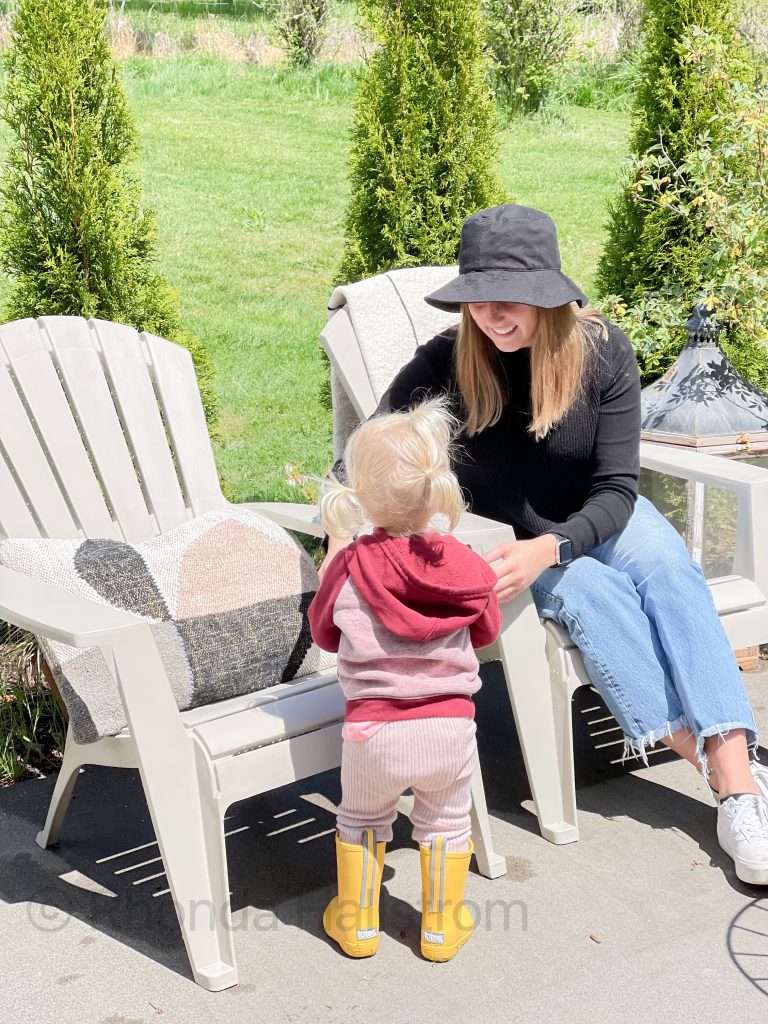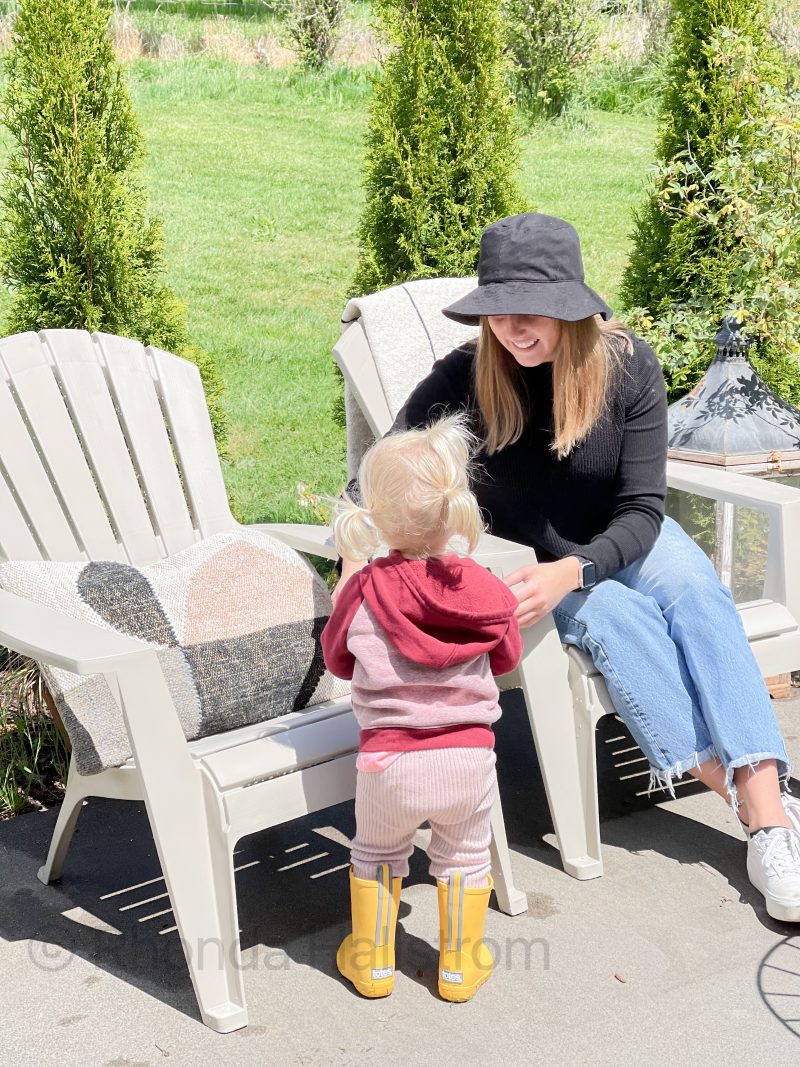 SUmmer Outdoor Furniture
These relaxed plastic chairs are great for summer outdoor seating. We also have our Small Boho Patio Idea for more outdoor inspiration!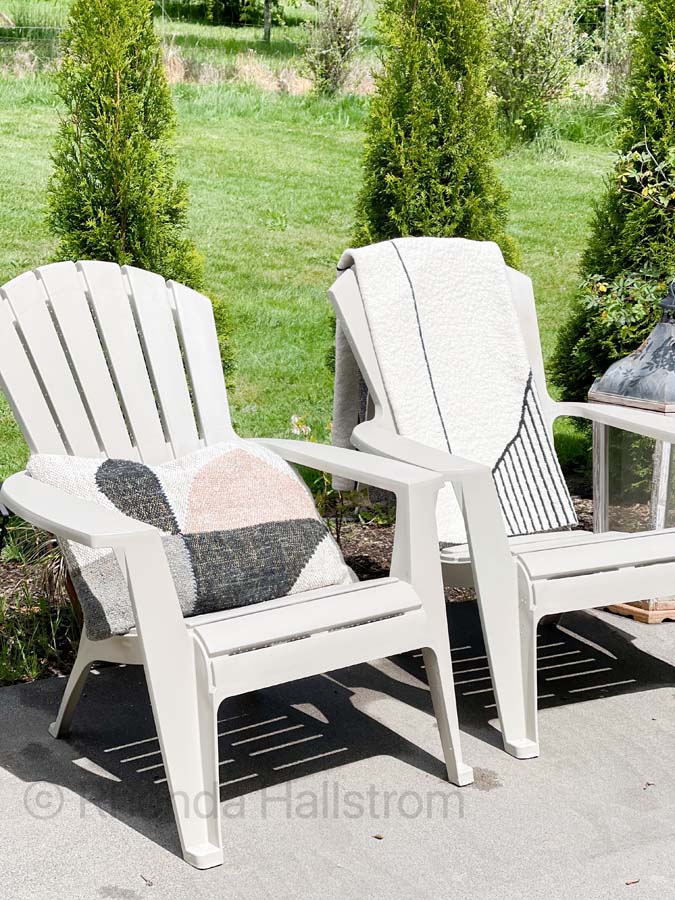 Chalk Paint Before And After
I really wish I took some close ups of the few scratches these chairs had before I painted them so you could see the difference of before and after with chalk paint. Since chalk paint is a thicker product it blended perfectly over everything! It makes me so happy how these turned out. Adding a clear wax over once the chalk paint dries is a good way to keep them weather proof!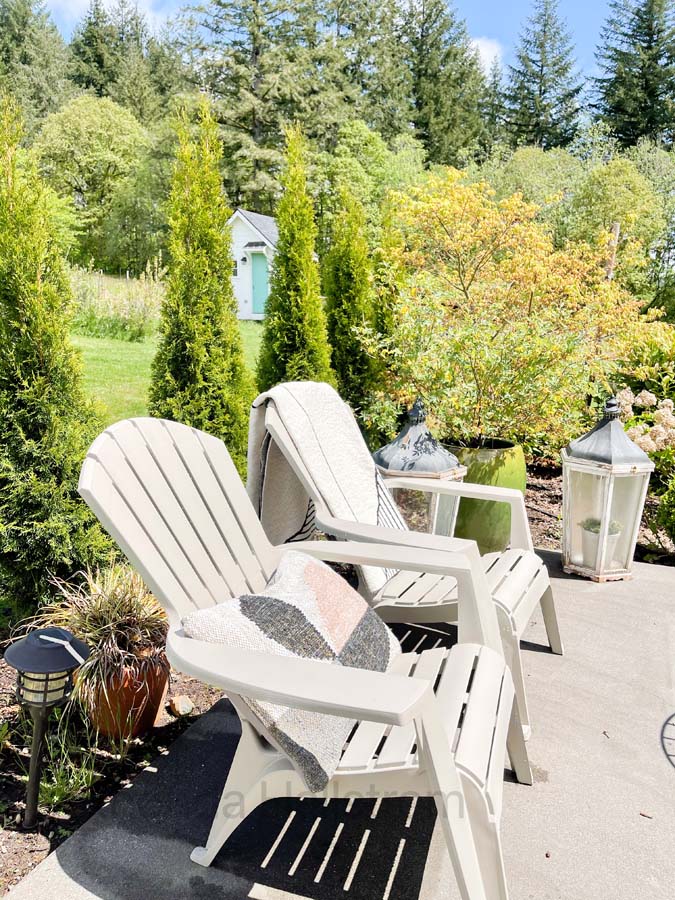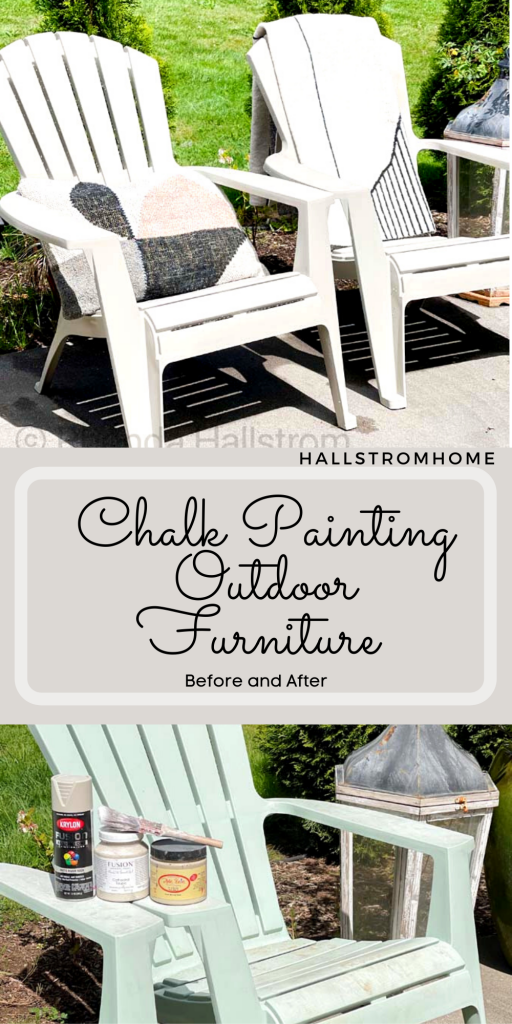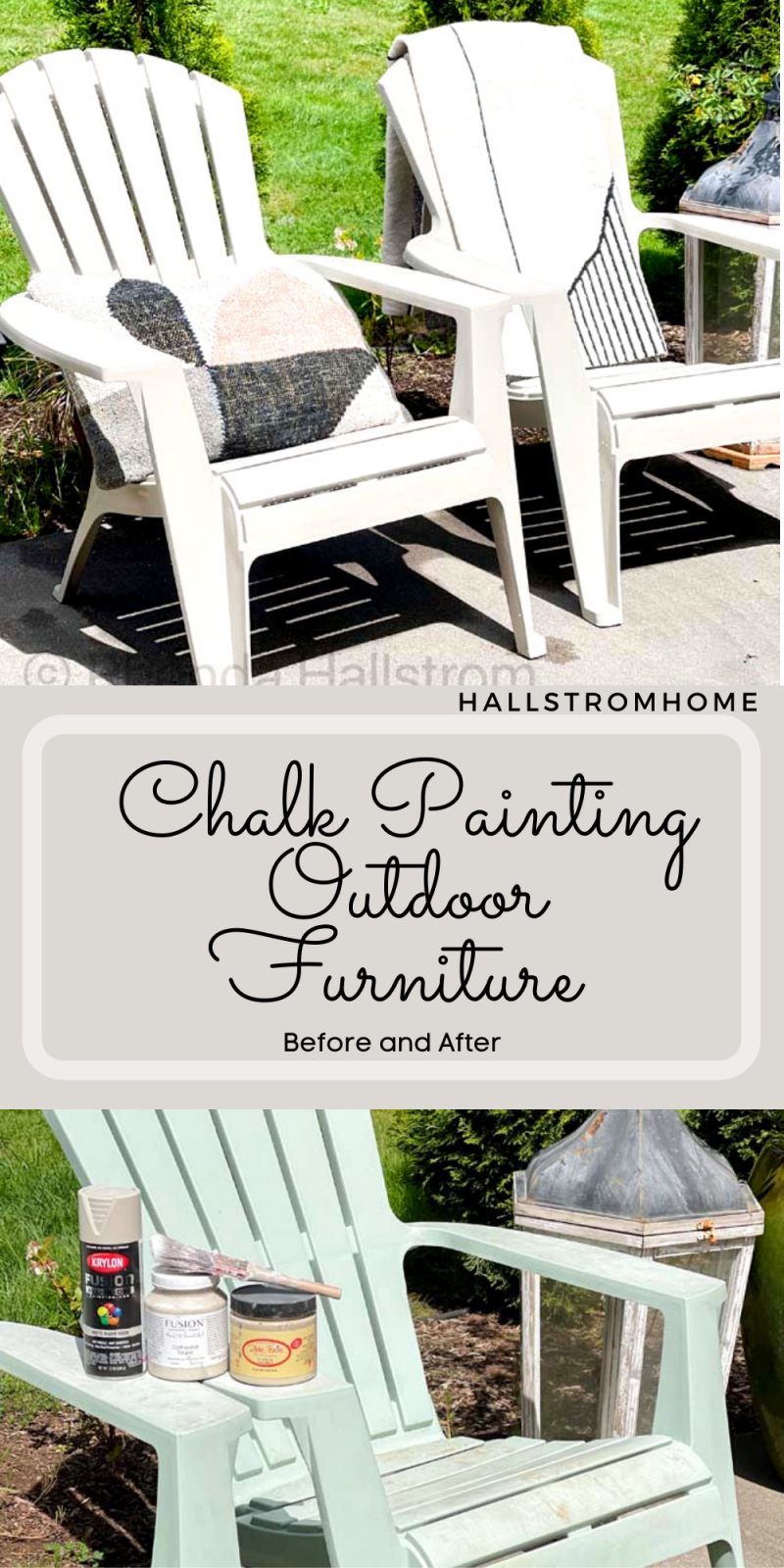 Questions!
Can you chalk paint outdoor furniture? Yes,
2. What can you chalk paint outdoor? Anything, from chairs to tables to small decor pieces, do it all!
3. How to Chalk Paint Outdoor Furniture. Just slap some paint on and use a clear wax for weather protection.
Thanks for stopping by! Be sure to take a look around the blog for more outdoor ideas!