Birthdays are the best part of being a kid. With fun toys and games to desserts and friends each moment is so special. Make each birthday special with amazing cake designs with our Birthday Cake Decorating.
Be sure to sign up for my email to get new recipes, crafts and home ideas in your inbox, plus access to our free printable vault! *This post contains affiliate links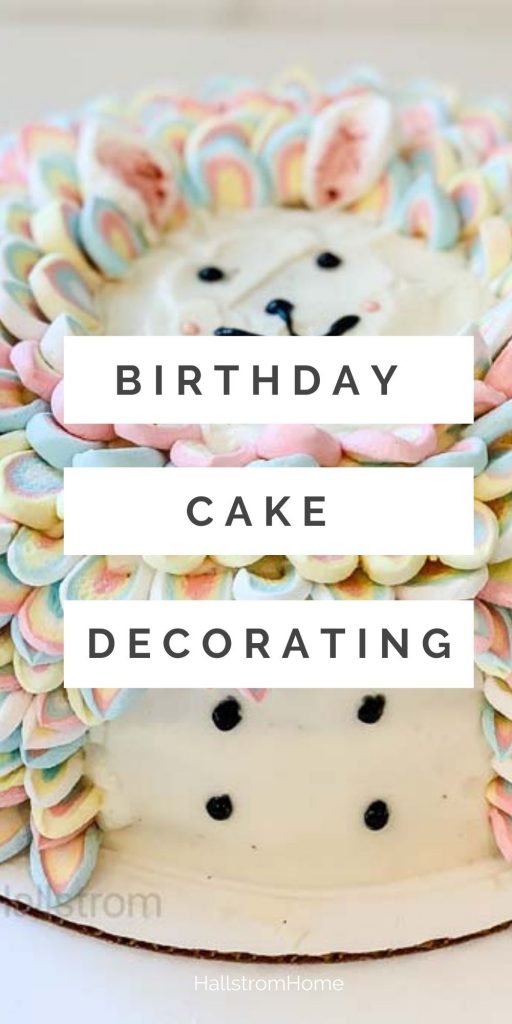 Girl Birthday Cake Ideas
What you need:
Colorful Oval shaped marshmallows
White Frosting
Black Frosting
Cake or cake mix to make a cake
I used box cake mix and baked the cake the night before decorating so I was all prepared. We have The Best Moist Cake Recipe here if you like to make yours from scratch.
Birthday Cake Ideas
We got started by grabbing a big bag of these oval shaped colorful marshmallows. Got the scissors out and started cutting. We had to make sure that we were cutting the long way on these marshmallows so the colors would turn out right.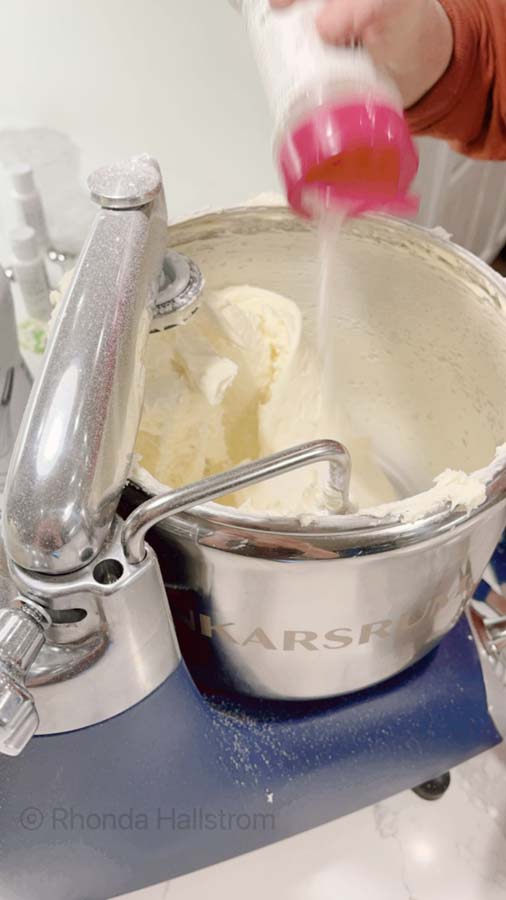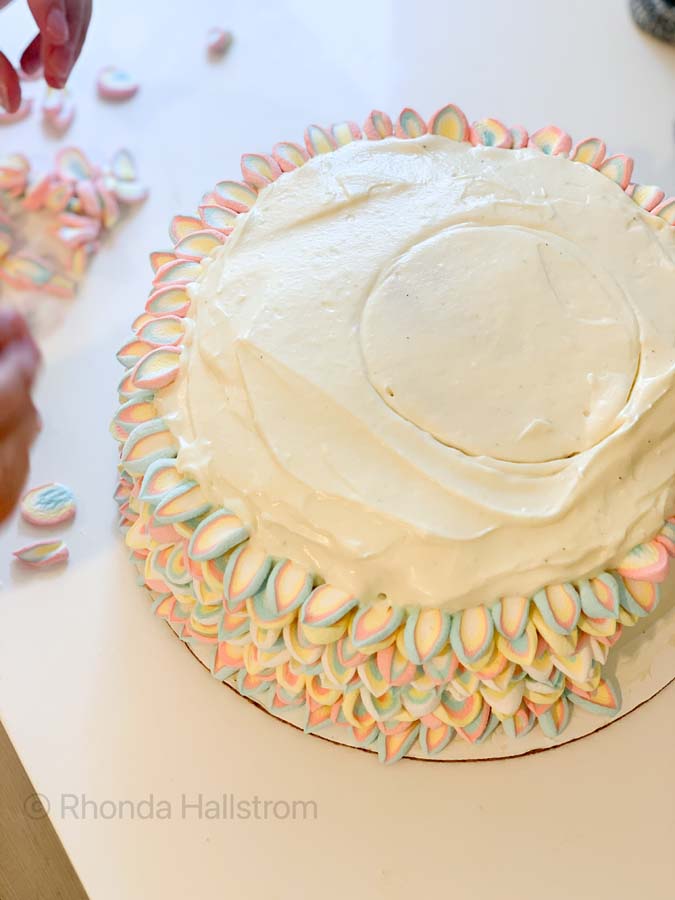 Cake Decorating How To
You can either use frosting from your local store or this delicious Cream Cheese Frosting that I use on all my cakes. I last used it on our Pumpkin Spice Cake and it turned our amazing! Click the link for the cream cheese frosting recipe.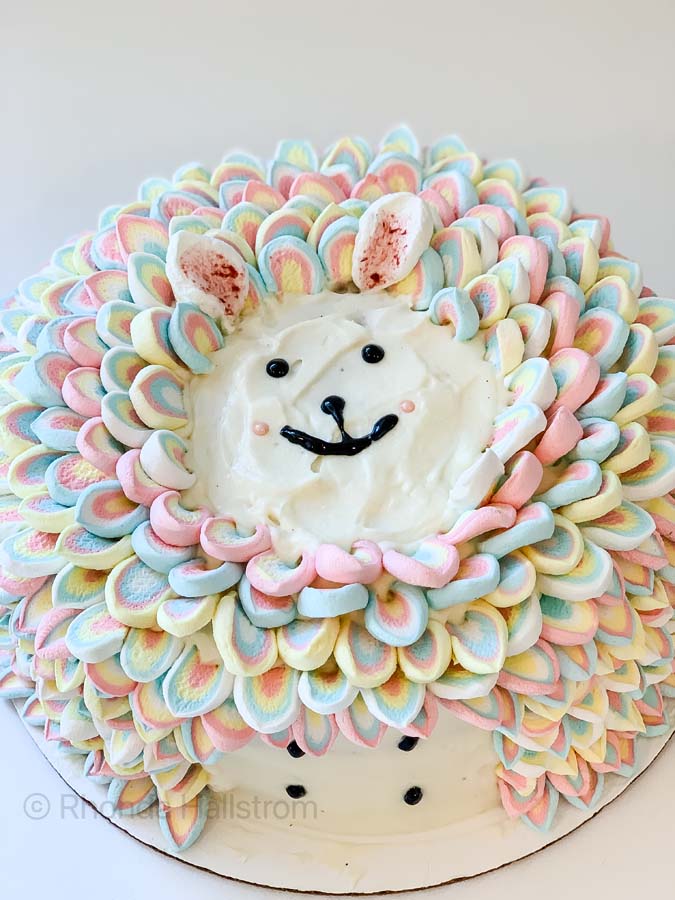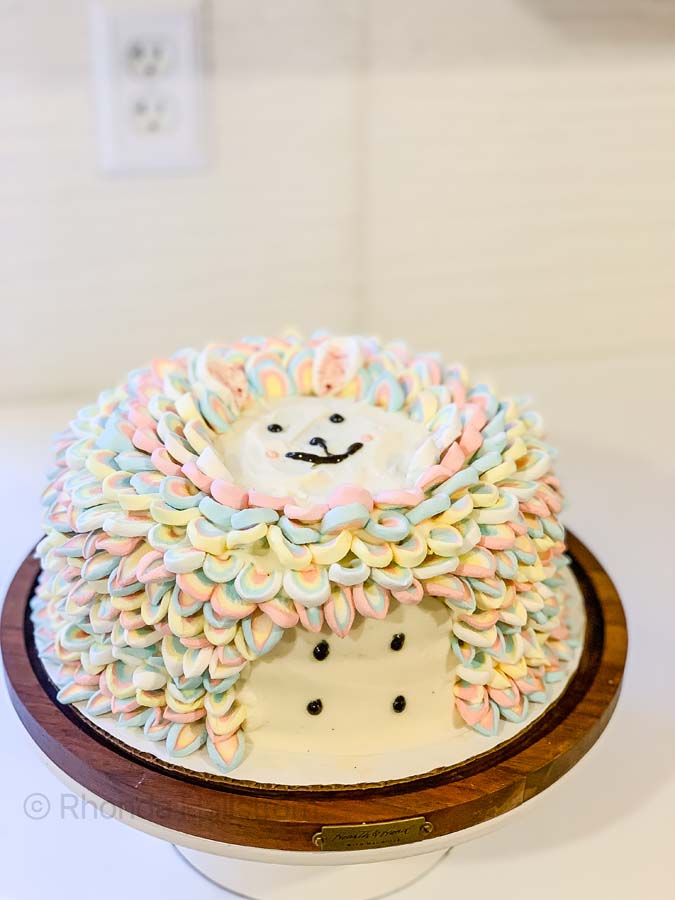 Cake Decorating Easy
Once the frosting is all smoothed out on the cake, decide where you want the little face to go and how big. Line the outside of the face with the cut marshmallows and go out from there. These were really fun to decorate around the cake with and so cute for our grand daughters birthday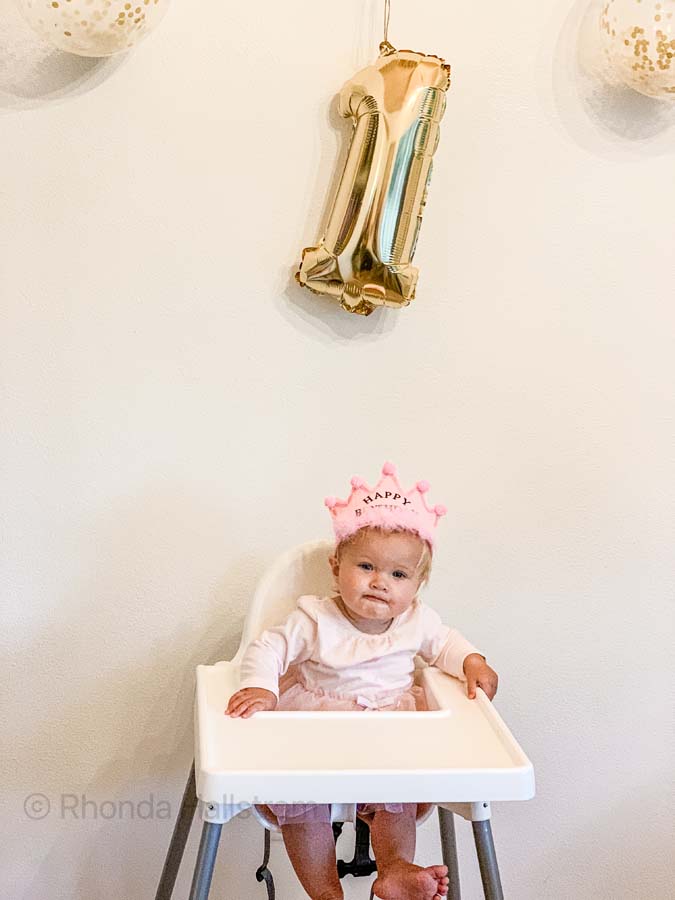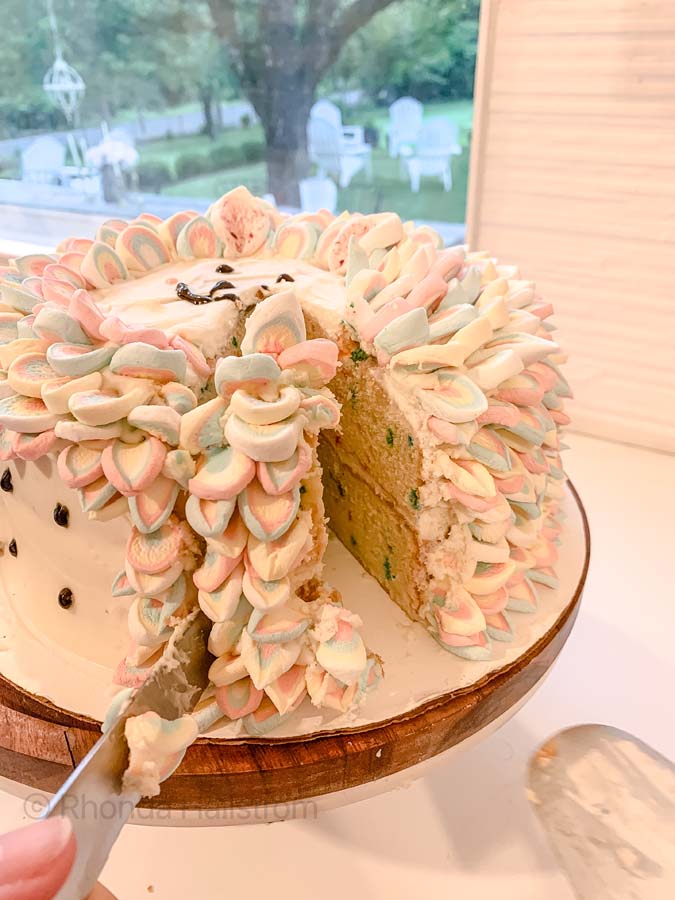 Cake Decorating Ideas Easy
Thanks for stopping by our Birthday Cake Decorating blog post! I hope you enjoy this for a beautiful birthday inspiration. Check out our Ideas For Cupcake Decorating post here for more!