I am always doing paint projects and I love to share them with you through my blog. So here is a page full of all the Paint Products I use, so you can shop the sources.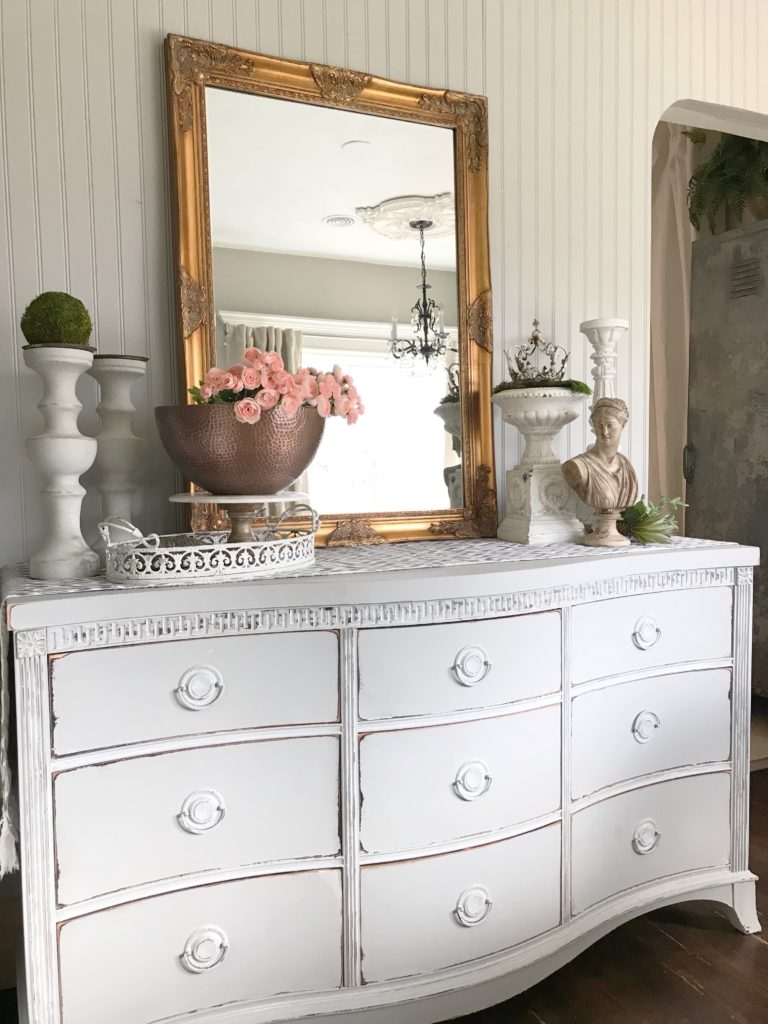 Below are some of my favorite colors, I am always using these.
I have used foil overlay before. It is great to add some charm to your piece. Dixie Belle wax works great! Also the brush works really well to buff out wax.
The first brush below, is my absolute favorite brush! It is a must when chalk painting.
These are some cool finishes to add to your piece. Also, here are some more great products to help make your painting life a bit easier.
If you want to see video tutorials, check out my Youtube. Here are some more paint projects I've done.