Here are 12 Techniques to Painting Antique Mirrors. Over the years I have learnt many different ways to painting frames and mirrors. Each way creates a beautiful piece to bring into your home. I would love to know which one is your favorite! To begin your process with painting a mirror, you want to remove the mirror. Don't cheat and just tape. You will get paint in between the mirror and frame and it won't look good in the end.
Be sure to sign up for my email to get new recipes, crafts and home ideas in your inbox, plus access to our free printable vault! *This post contains affiliate links*

12 Techniques to Painting Antique Mirrors
Painting a mirror doesn't have to be hard. It is actually so easy with these 12 techniques. Some are a bit more time consuming than others, but do turn out beautiful in the end. If you are unsure about chalk paint or using mineral paint I have an ebook that shows all the basics to get started. If you have any questions be sure to contact me and I will be happy to help.
Solid Color Chalk Painting
Painting the frame solid with chalk paint or spray paint. My favorite white paint is Fluff by Dixie Belle!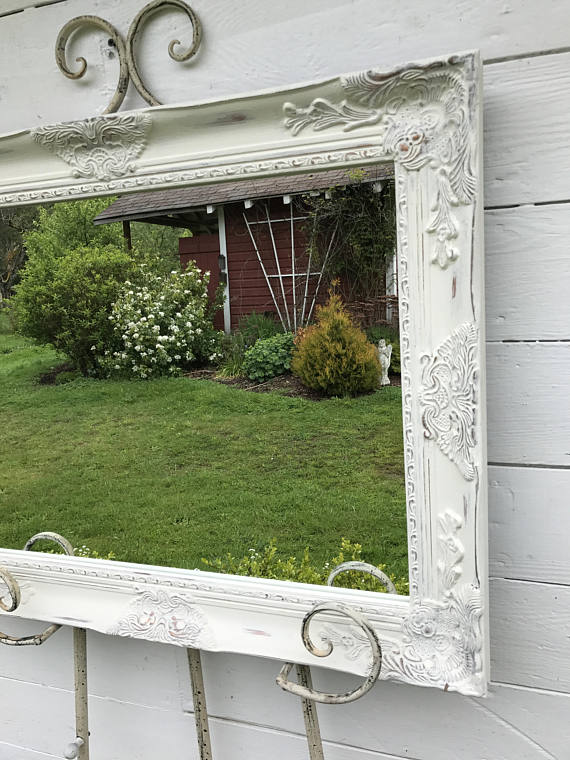 Distress Painting
Distress your frame by using Vaseline. All you do is, in the areas you want distressing put big globs of Vaseline there. Once your paint is dry you can rub the areas with a paper towel where the Vaseline is. Read more about Vaseline distressing here.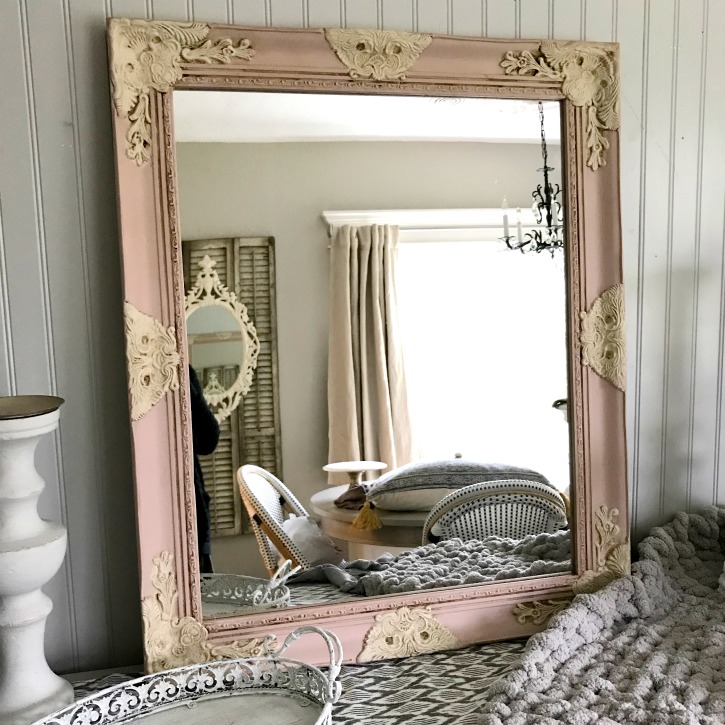 Using Dark Wax
Age your frame with a dark wax over chalk paint. Simply just paint your mirror any color. Then you get your dark wax, wipe a rag in it then rub it on your frame. If you get darker spots then just keep rubbing to even it out! Click here to read more about this technique.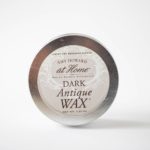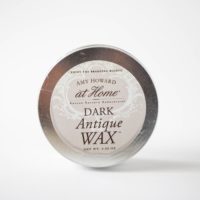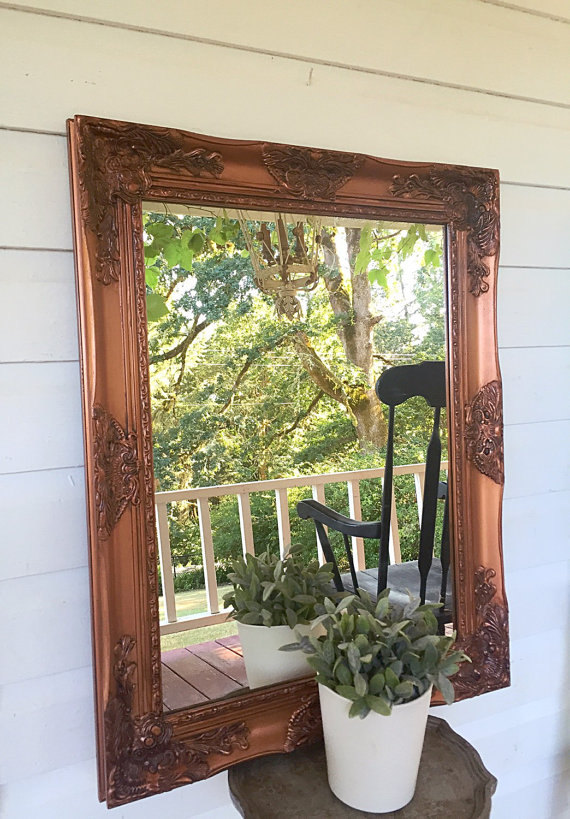 Antique with a Stain
Antique with a spray paint and then put stain over top. I think a copper spray paint looks great with this technique! So, just spray paint your frame and once it is dry then with a wiping stain, wipe on your stain.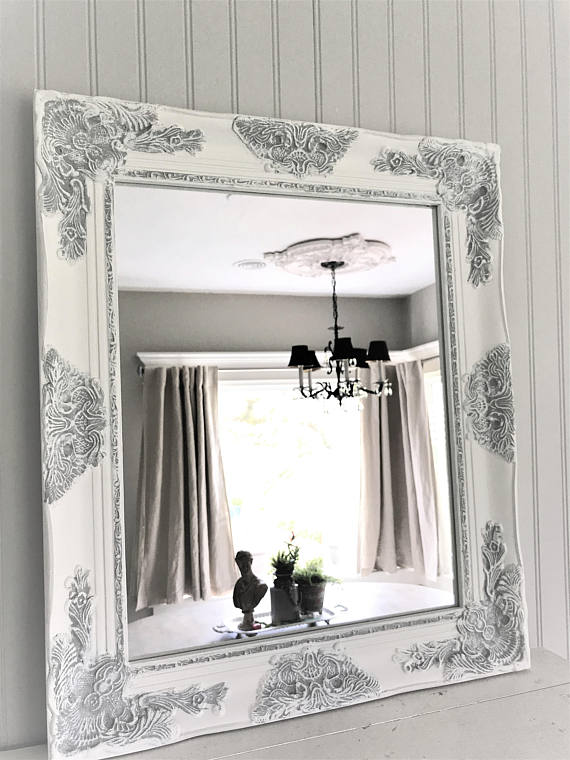 Overlay Painting
Two tone painting, this is one of my favorites. For this technique I paint the detailed areas. With my next color I gently paint over the details and also get in the flat surfaces.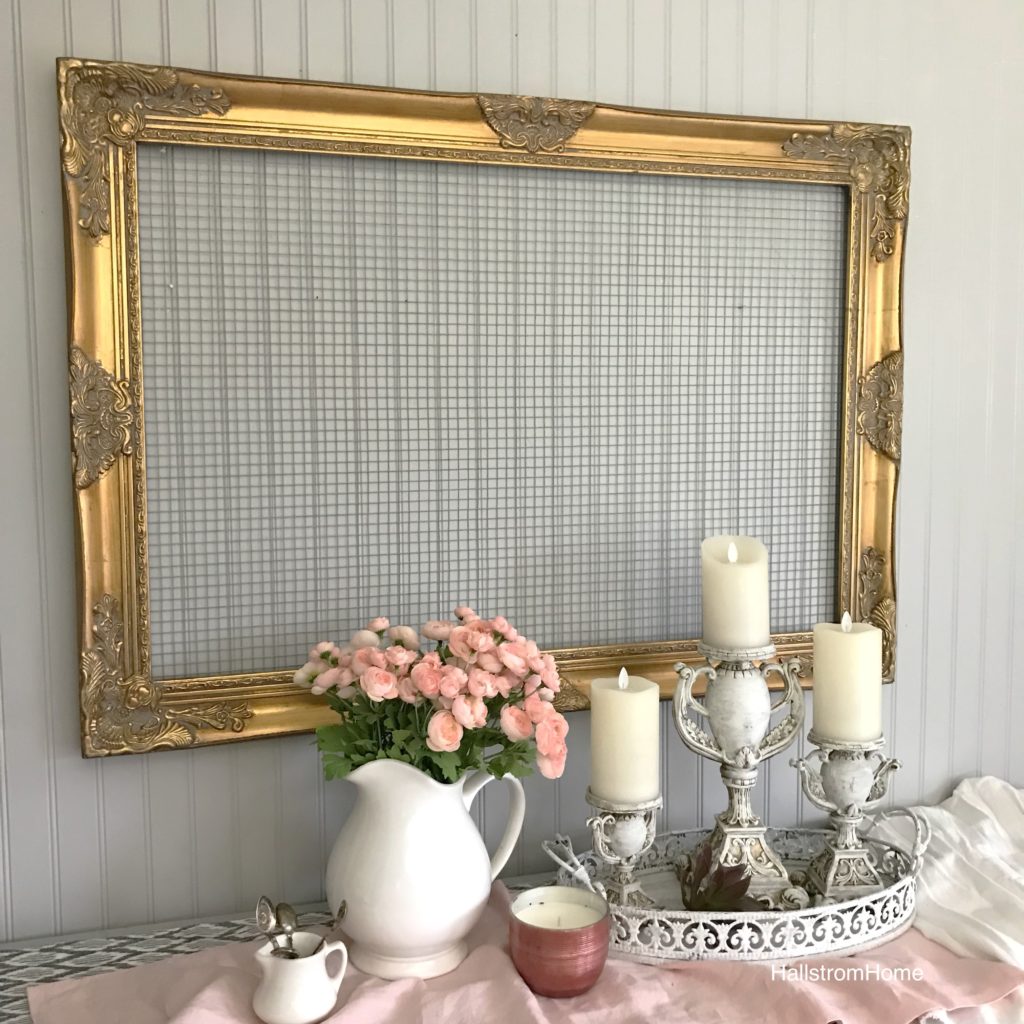 Foil Overlay
Definitely buy the kit when doing this, it will make life so much easier. Lightly apply the tacky glue and let it dry for about 2 minutes. Then apply the foil by laying it in place. Use the bristle brush to rub on top of the foil, this makes it stick to the glue. Keep in mind you don't want to get too much tacky glue in the details.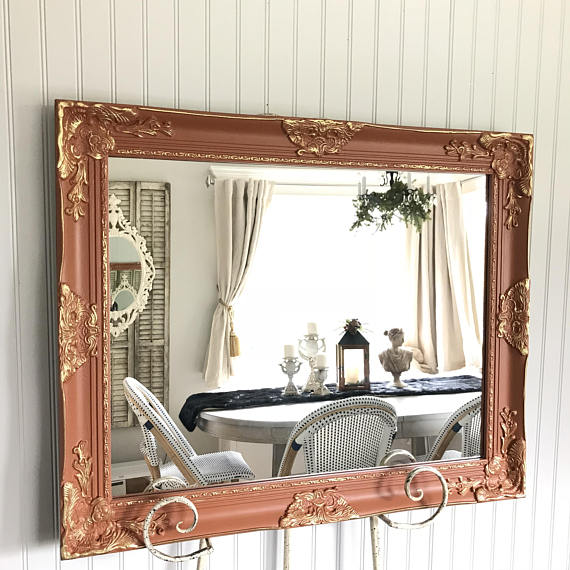 12 Techniques to Painting Antique Mirrors
Applying a silver or gold overlay. I pick my base color and apply it. Let it dry completely. With a foam brush I gently glide it across the detailed areas.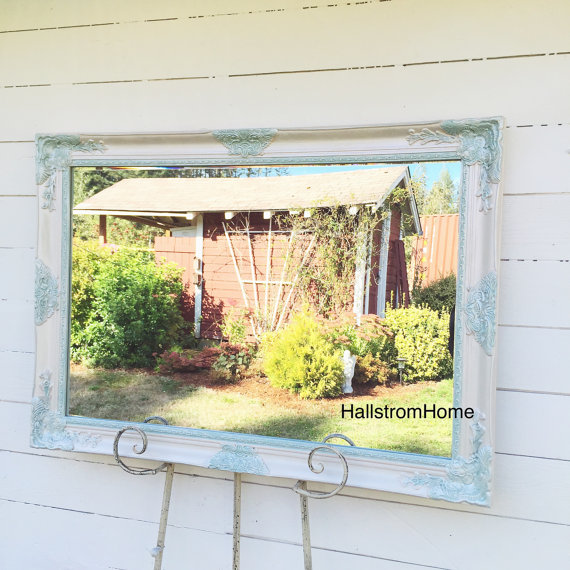 Pearl Glaze Finish
Applying a pearl glaze. This gives the mirror such a soft look. It adds a little sparkle! You just apply it like paint!!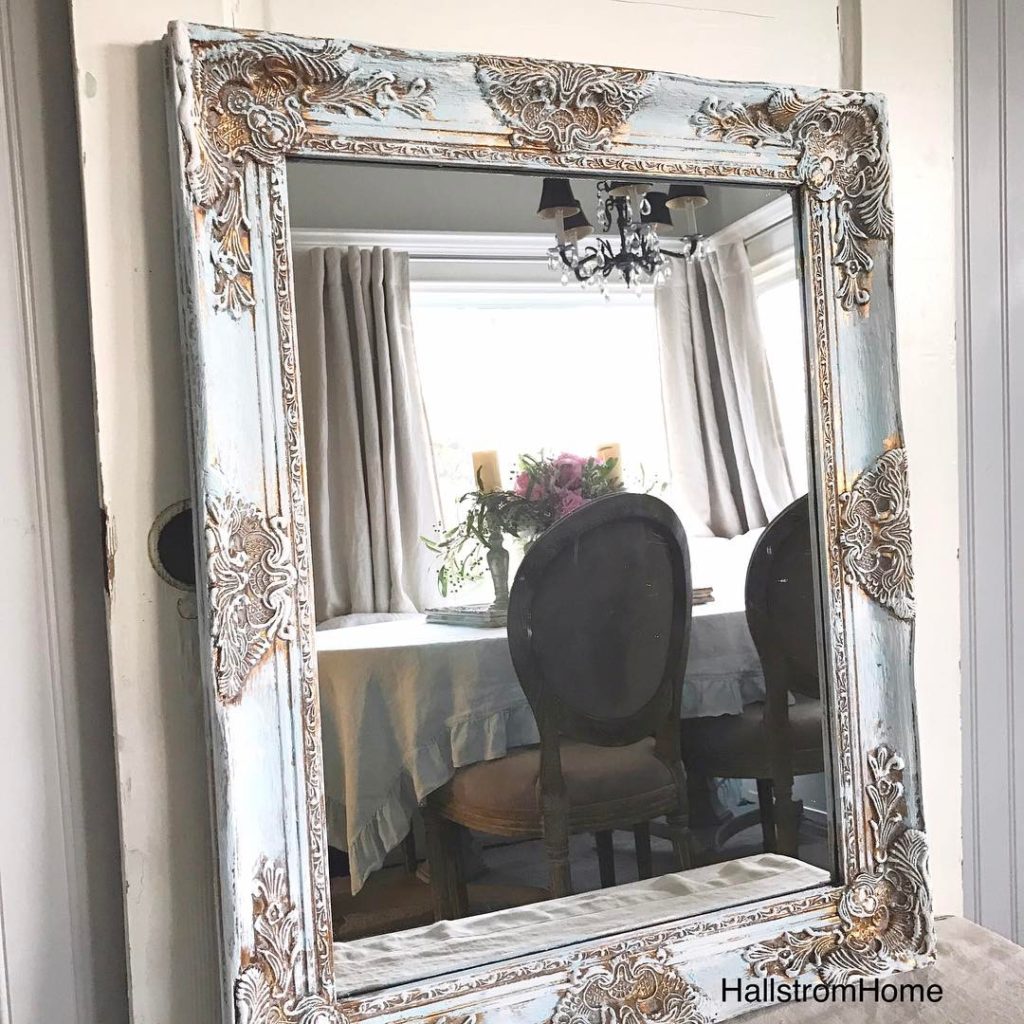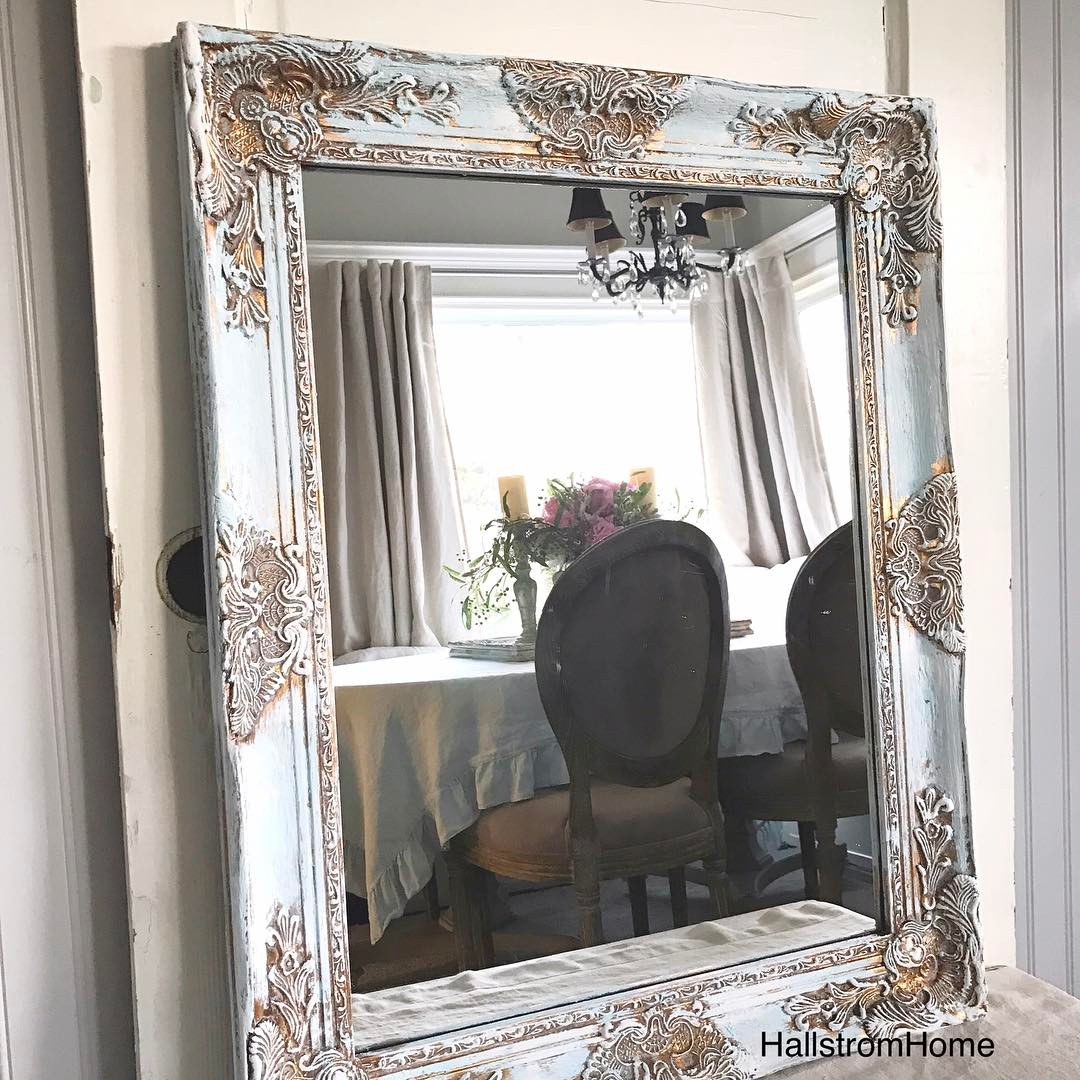 Salt Wash Painting
Salt washing technique. Just simply add the salt mixture into your paint! You will end up with a beautiful textured mirror. Read more about my salt washing experience here.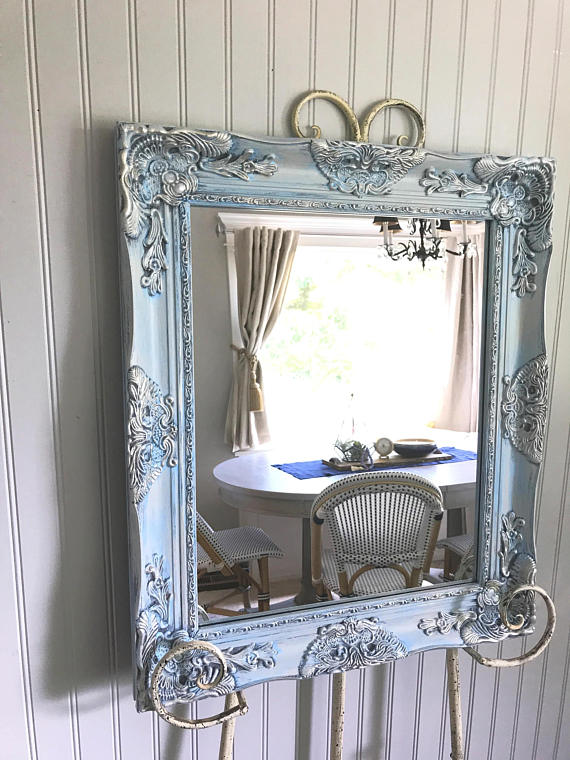 Metallic Wax
Metallic wax is so gorgeous and adds a lovely shine. Just rub it one with a handy chippy brush!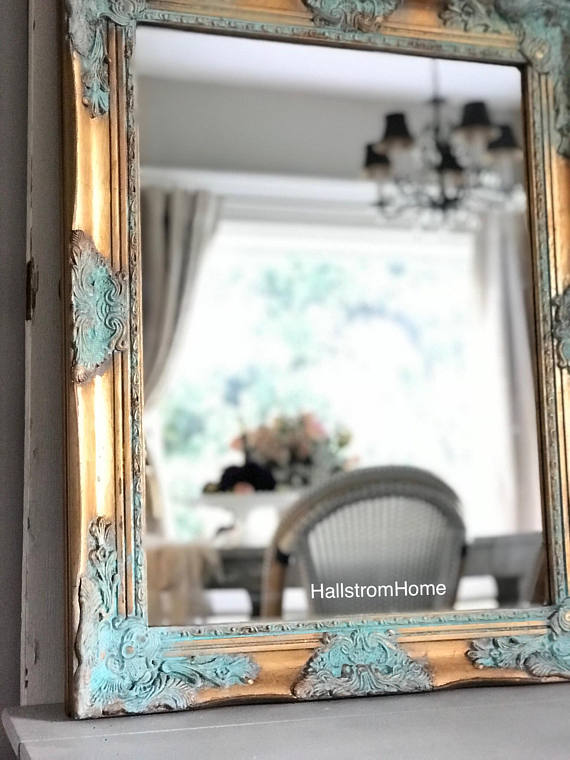 Patina Finish
Antiquing patina finish. This also has to be another one of my faves! Check out the kit below, it works great.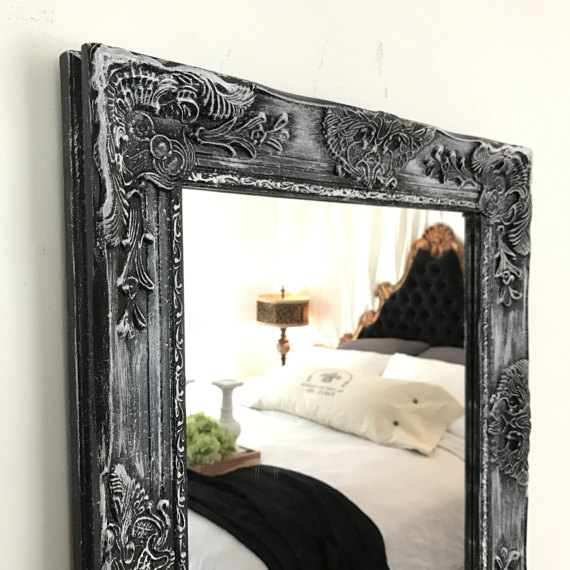 Dry Brush Painting
Dry brush technique. Make sure you have a surface you'll be able to dab the excess paint off your brush. So dip your brush in the paint and dab most of it off onto cardboard. you want your brush very dry. When you go to apply it, it will come on like the picture above. Go watch my YouTube to see some video tutorials.