I am often asked How I Chalk Painted Wood Floors so today I want to share the details. It's a great product as you will see, but there is something you should know. This is one of the best things I have done to a floor, it has lasted years and is still keeping up! Chalk Paint your laminate floors, linoleum floors, even chalk paint your concrete floors. There are so many options when it comes to chalk painting your floors.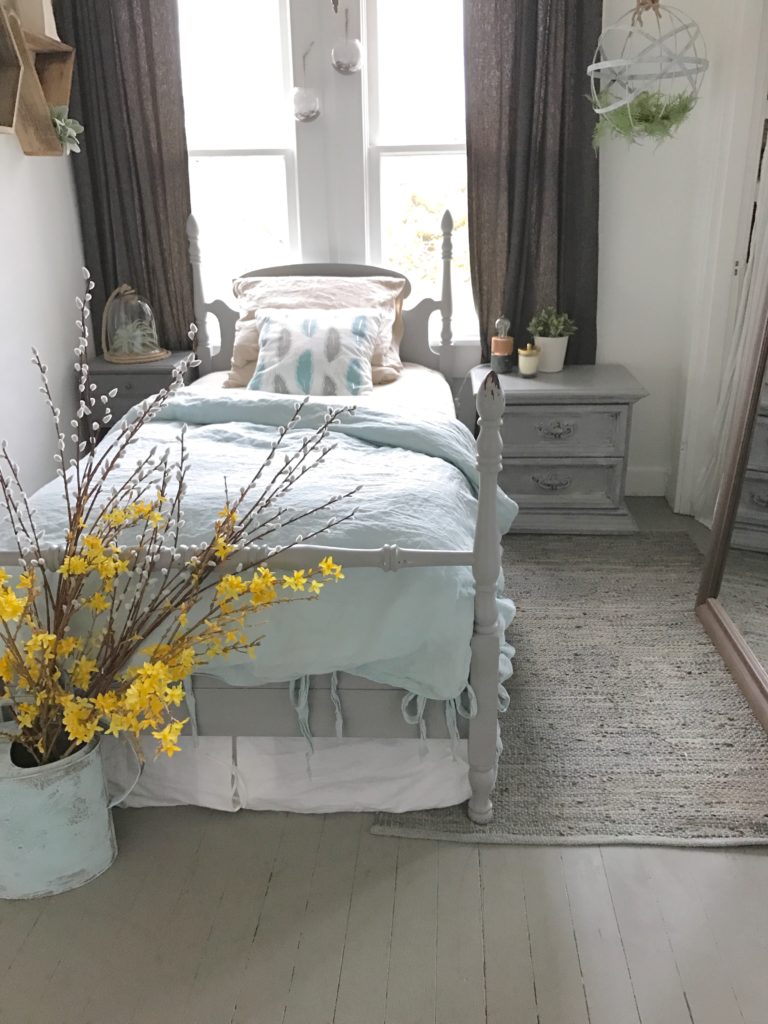 How I Chalk Painted Wood Floors
Chalk painting is so easy that I left this project up to our 15 year old daughter Alea. She used Dixie Belle Chalk Paint in Dried Sage. What's great is that you can buy it on Amazon. For those that are new to me. I have been painting since I was a child. Let's just say that I have used many types of paint and many brands. My current chalk paint that I use is Dixie Belle. It's quick and easy to order off Amazon and it's a great product. Plus the color selection is really pretty. Instead of a solid color, you can white wash your floors. Using a dry brush, lightly paint over the surface.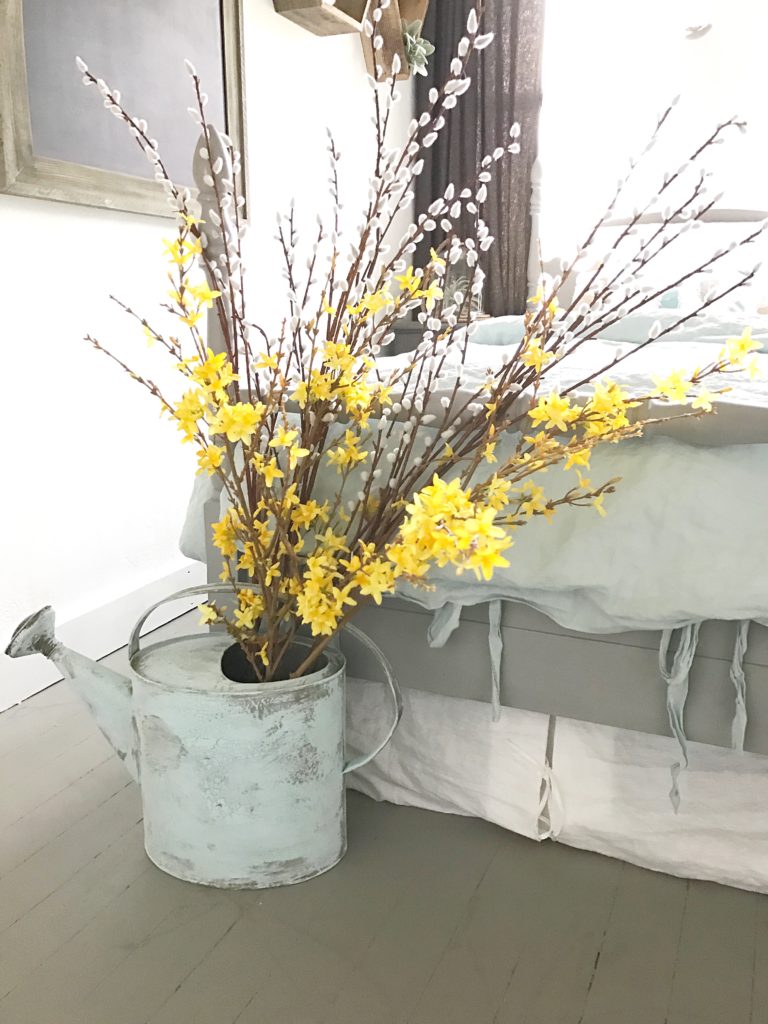 Are you wondering if you should sand your floors before painting? This is How I Chalk Painted Wood Floors. I did sand the floors first. You don't need to sand a lot, but you want to rough it up for better adhesion. I know they say you don't have to sand before chalk painting but I always do for long term results and peace of mind. Chalk painting laminate floors all that you have to do to prep, is clean the floors then paint! For chalk painting concrete floors, you should mist your floor with water then apply the chalk paint! Finish off the floors by applying a poly acrylic sealer.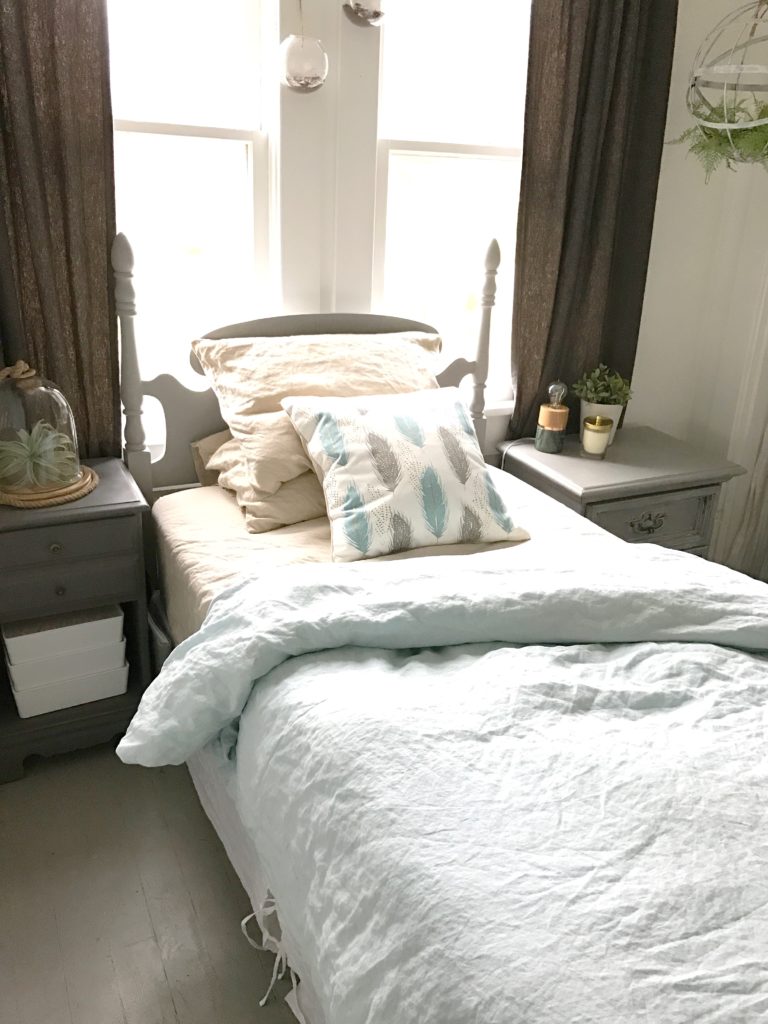 The painting part is easy with the right paint brush. You can find my favorite paint brush. The best part is that it's under $10 and washes out beautifully even when using chalk paint. Alea applied two coats of chalk paint and then waxed the floor with Annie Sloan clear wax.  When you purchase affiliate links the small commission I make helps keep my blog running. Painting wood floors with chalk paint is a great decision! It can really change the look of a room without buying new flooring.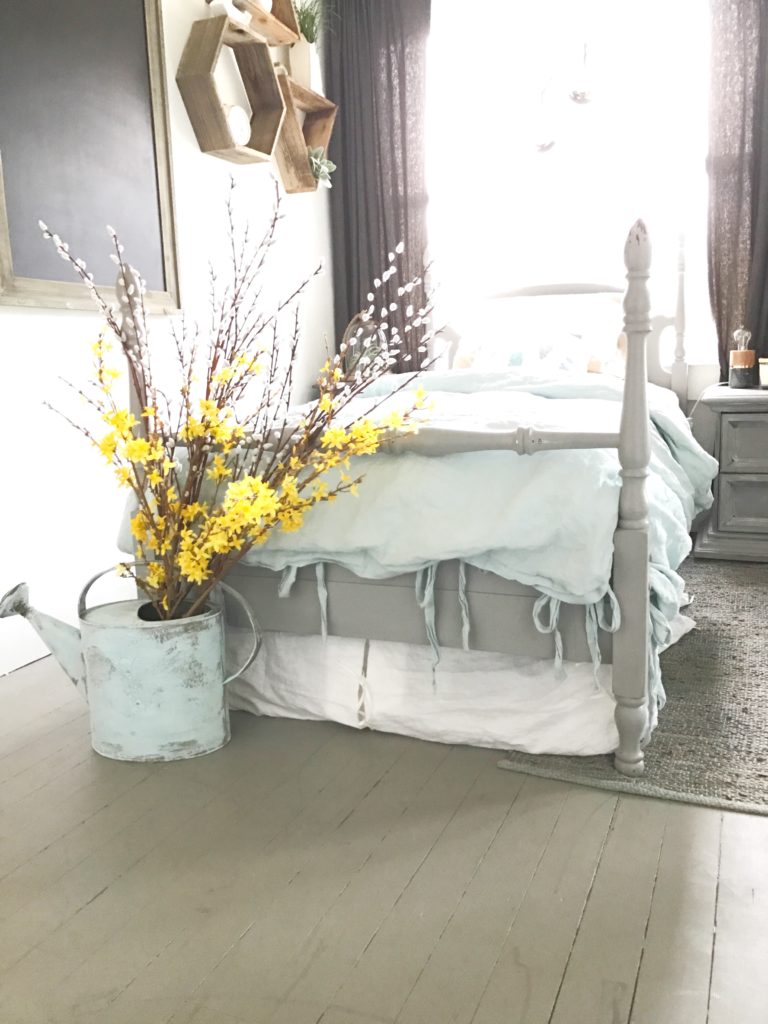 How I Chalk Painted Wood Floors
Here is what you need to know with Chalk Painted Wood Floors. When you wax the floors, it will leave marks on the floor when you move the bed. Now for most people they wouldn't care as these are clear marks but for Alea, she doesn't like it. So I would recommend a Polycrylic sealer. It is really smelly, so do this on a day that you can open the windows. I would also wear a Paint Mask for personal protection. This is something I use everyday when I paint. I have recently paint my plank flooring in my new office. But I will share a tutorial on how I made the plank flooring.
Thx so much for dropping by. If you have any questions or comments please leave them below. You can find more painting tips, recipes and home styling on my blog as well as on Instagram at HallstromHome.
Similar Posts: