I love decorating for weddings, especially simple modern ones. Here is our best Table Decor For Wedding. Helping someones perfect day come together is the most heartwarming thing to happen.
Be sure to sign up for my email to get new recipes, crafts and home ideas in your inbox, plus access to our free printable vault! *This post contains affiliate links
Table Decorations For Wedding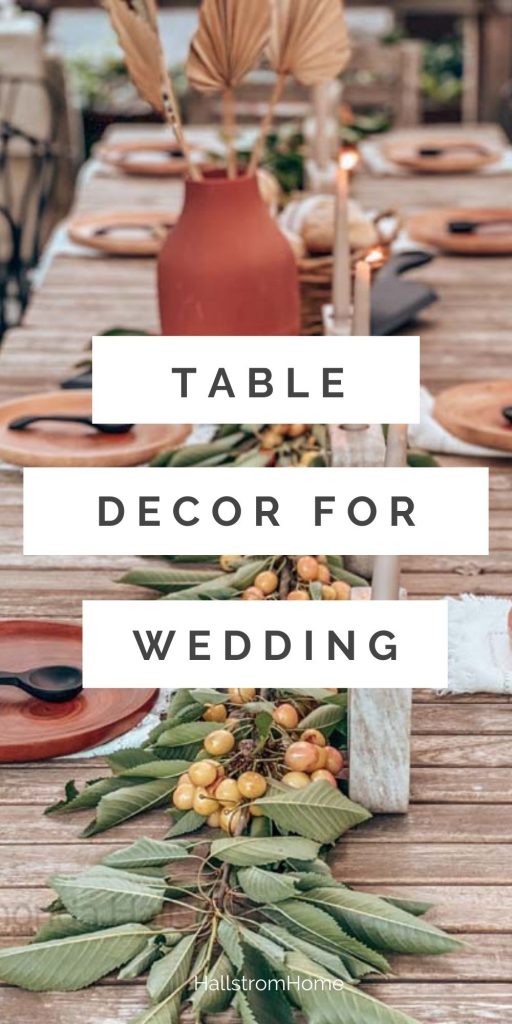 TABLE DECOR WEDDING
Two people fall in love, decide to get married and live happily ever after, but part of that is making our wedding day extra special. Choosing the details to our table setting whether it would be more of a modern, shabby chic, contemporary maybe even one of the trends like a forest or barn wedding. There is even destination spots for weddings so the table decor really sets the tone for the wedding.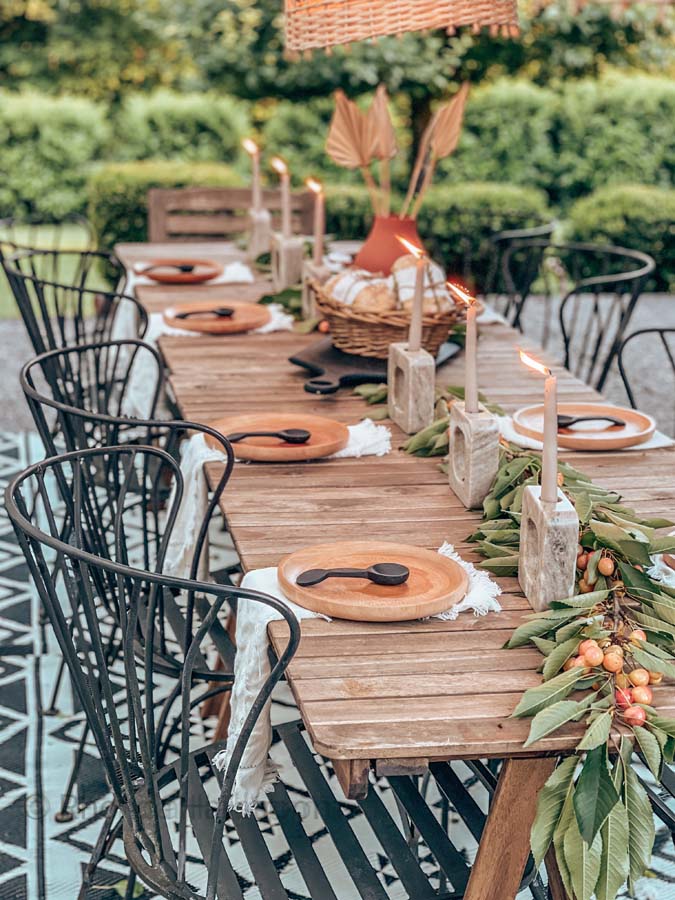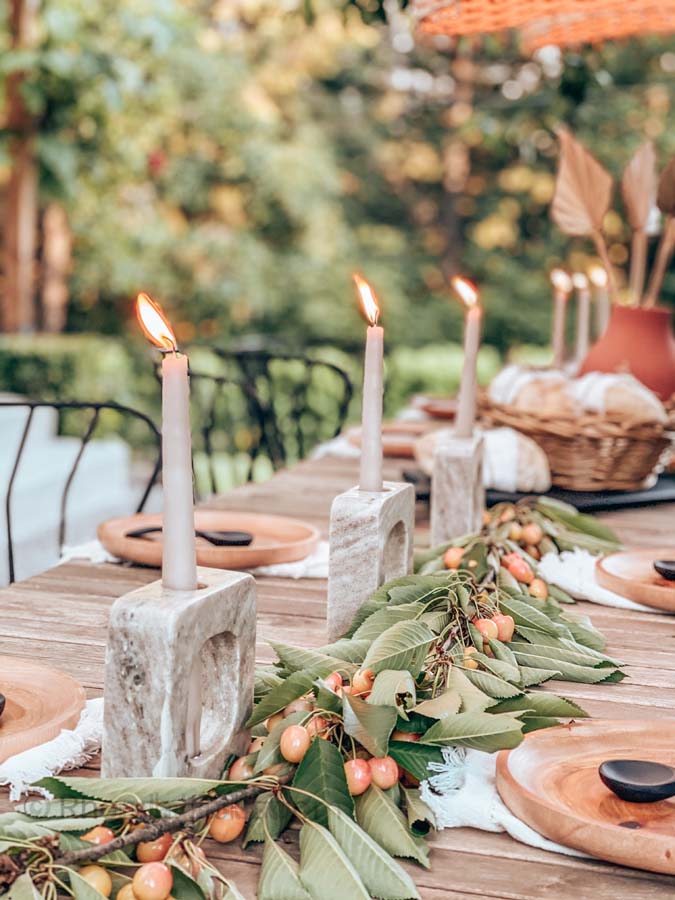 IDEAS FOR TABLE DECOR
Here we are using a lot of elements that we sell in our online store. Just to give you an idea of like a simple modern farmhouse style you can add more layers with place-settings of your plates, glasses, and candleholders. We wanted to go really simple with wood and black with this tablescape. We paired it with our marble candleholders just to have a little bit more texture. I would say one of the biggest elements that we're going to look out with designing wedding tables is the candles. Candles always add such a beautiful ambience.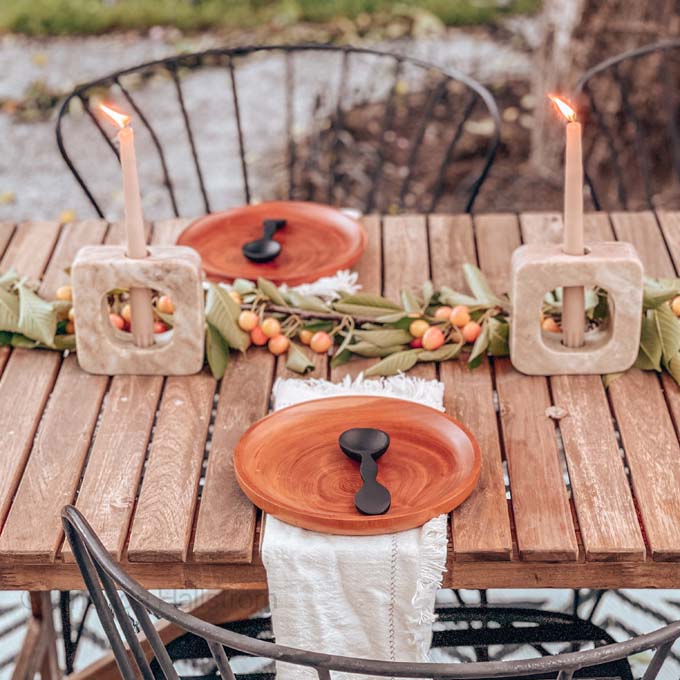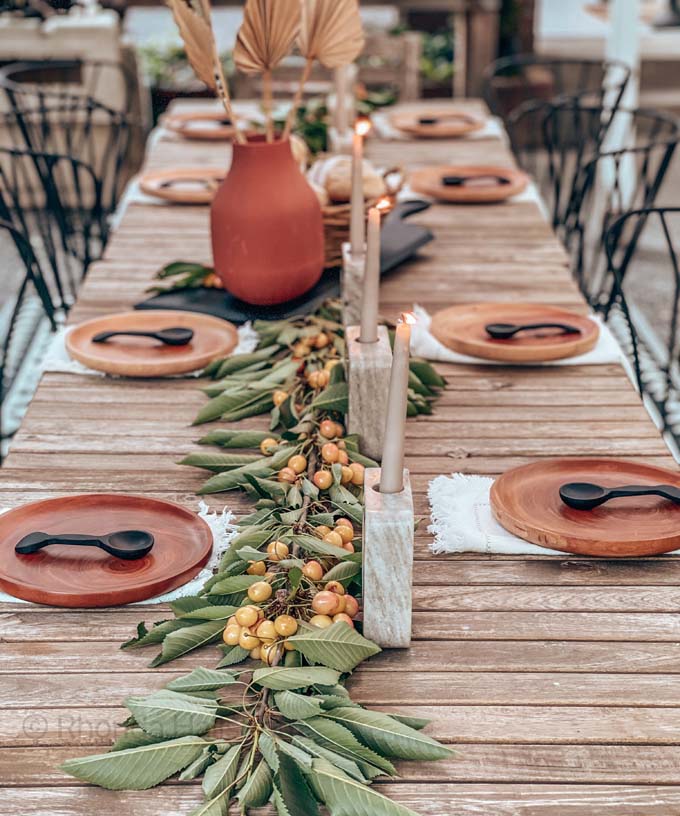 TABLE DECOR WEDDING IDEAS
Add Greenery or flowers that match the style you're going for then bam your done. I love the cloth napkins that I have here but I know a lot of people go with paper kind. Here is all the links to this tablescape. Thanks for stopping by!