Five years ago I fired Martha Stewart and Super Woman from my life. It was all because my holidays were getting too stressful as I tried to manage my new online shop, my family, and all the insane traditions I built for the holidays. I love sharing tips to make the holidays less stressful. Here is How to Keep it Simple this Christmas Season/Home Tour.
How to Keep it Simple this Christmas Season/Home Tour
I grew up with a mom who did it all. She made us beautiful dresses, baked cookies for family and friends. Her house was decorated for the holidays and the pictures were taken and sent out in Christmas cards. They were sent to the countless people who live near and far.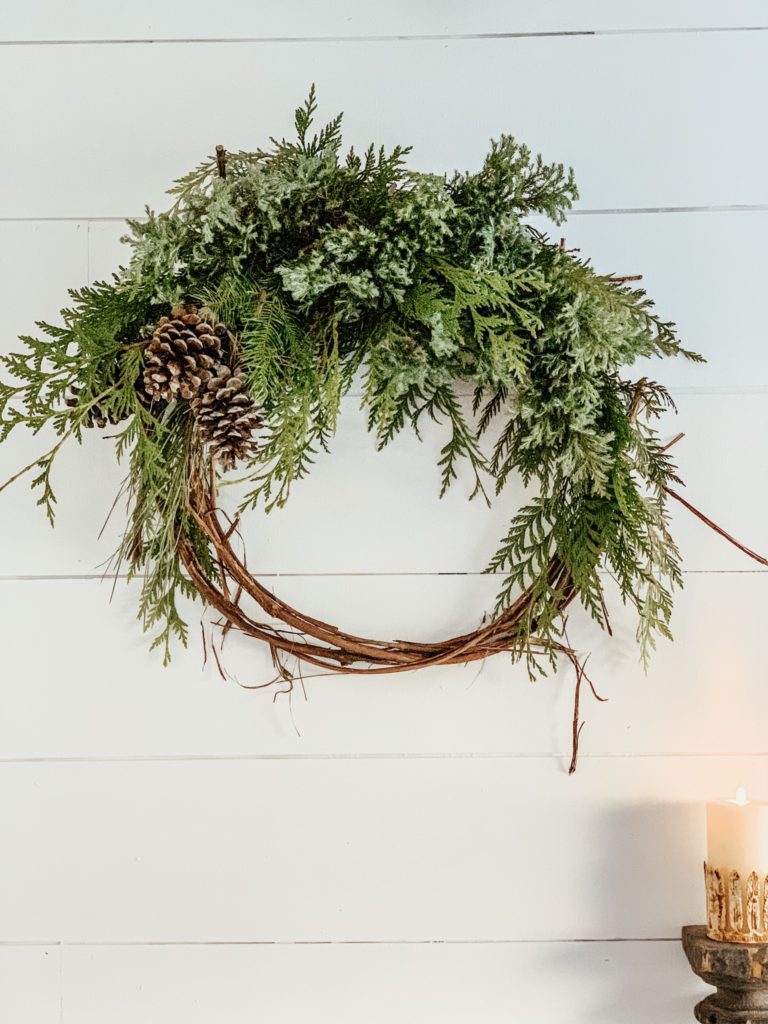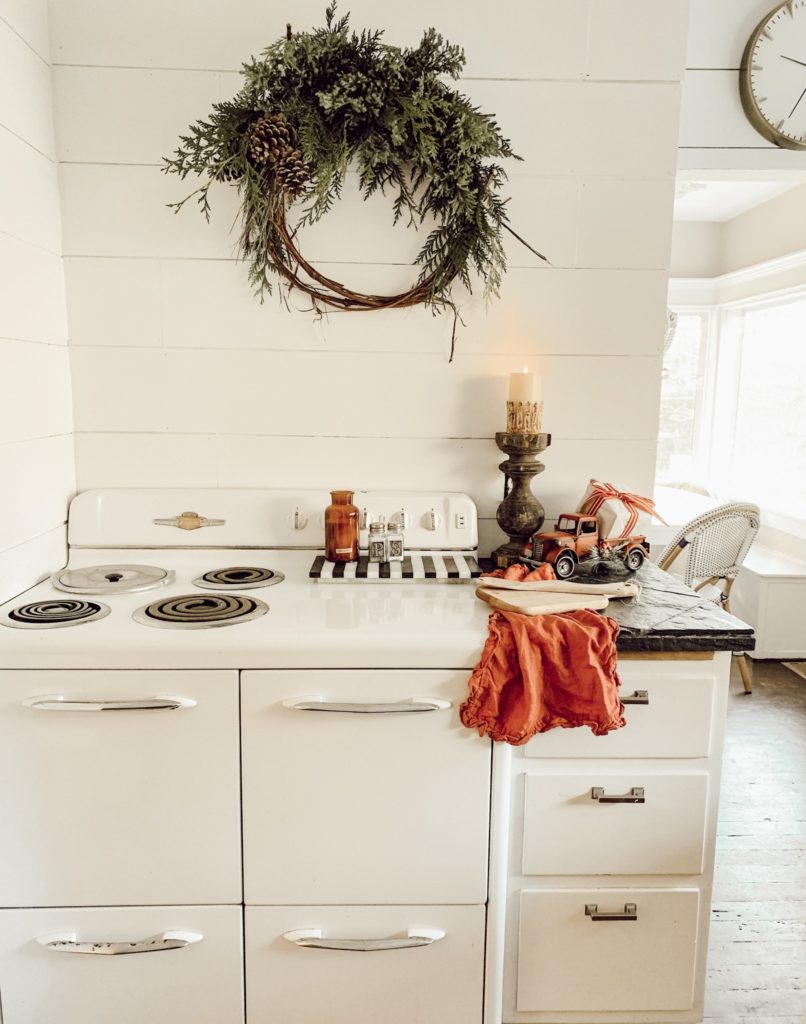 So I tried doing it all. Ultimately I failed. I've now embraced a simple holiday style and want to share how I'm keeping it simple this Christmas season. Along with our home tour to give you and idea how to have that festive feeling without stress. This is how to simplify for Christmas and don't feel the stress of the holidays.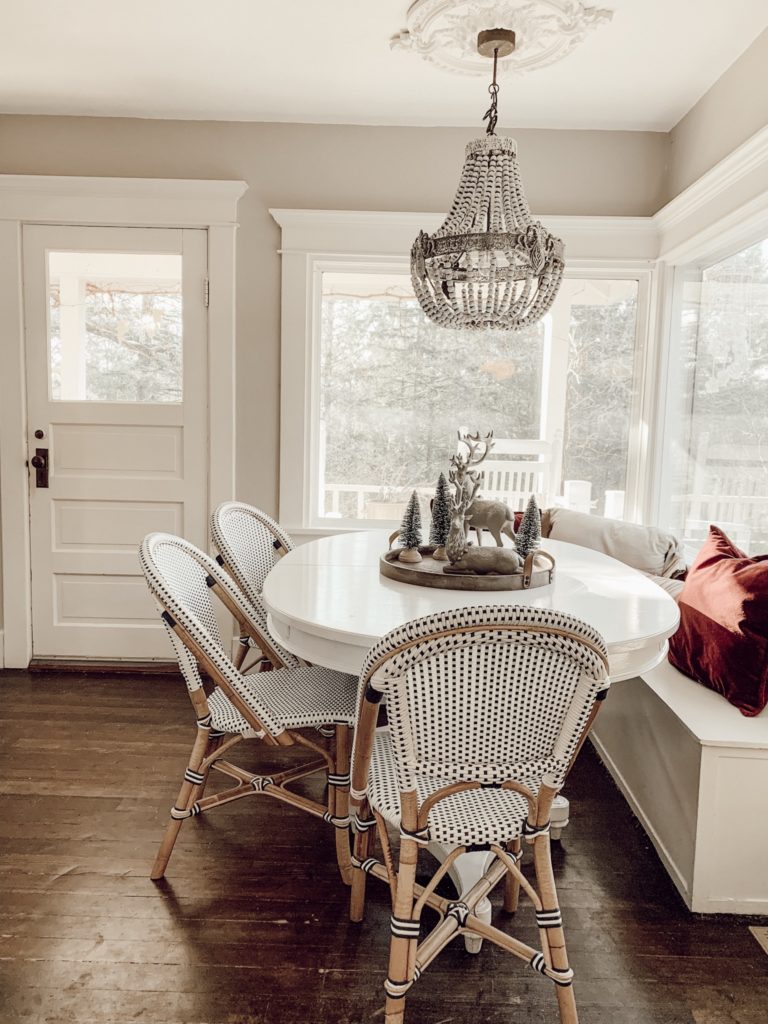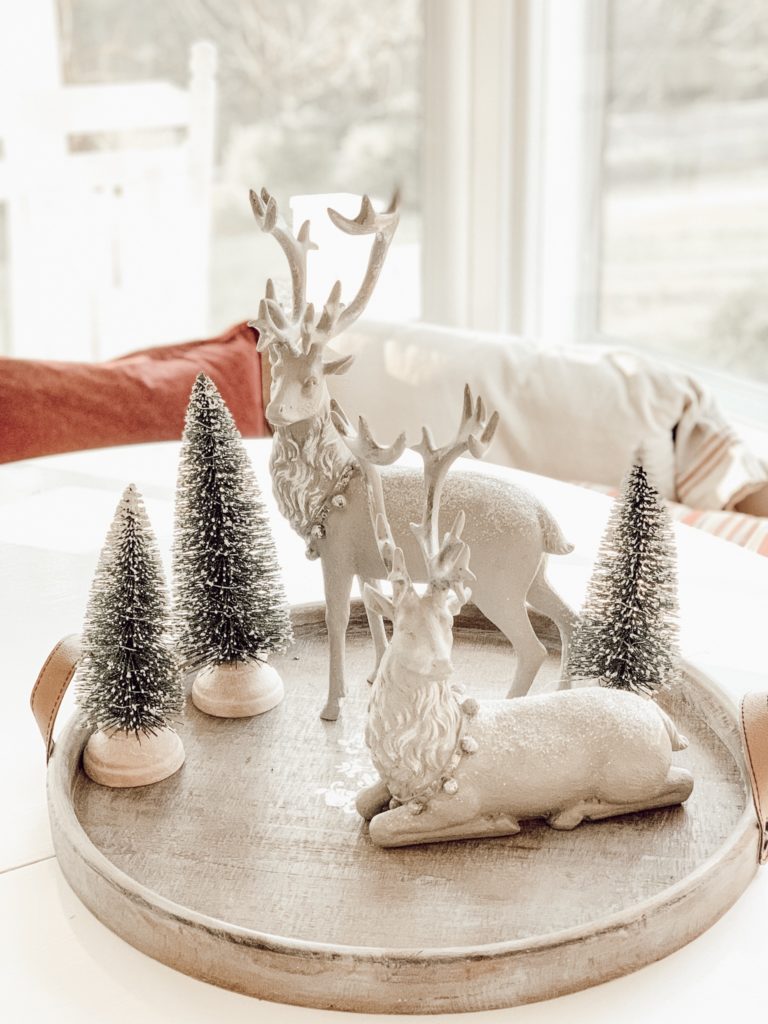 Step number 1 in keeping it simple, no more Christmas cards and no more family photos. I figure people who want to stay up to date can follow me on social media. Now some of you mat think that's so impersonal and that's ok. I do share my personal life and behind the scenes on my Instagram stories. I don't share the kids, as they don't want to be apart of public life. It's hard to go to school and hear from other kids that they've seen them at Target with their mom and what did you get kind of thing. I respect their privacy.
How to Keep it Simple this Christmas Season/Home Tour
Step number two. No more Christmas pictures with kids crying. Yes, every year there was at least one of the seven kids with their cry face on. Although I thought it was funny that I sent them out, I realized that the stress isn't worth it. I mean it's not like the kids liked dressing up and standing like soldiers. So then why was I doing it? I mean they were cute and it's nice to see the families you care for at Christmas time, but no more for me. I have too much on my plate, so cute pictures will have to wait until maybe never. As I focus on keeping a simple Christmas season. You can read more about how I created this Farmhouse Christmas mantel and how much of a disaster it was.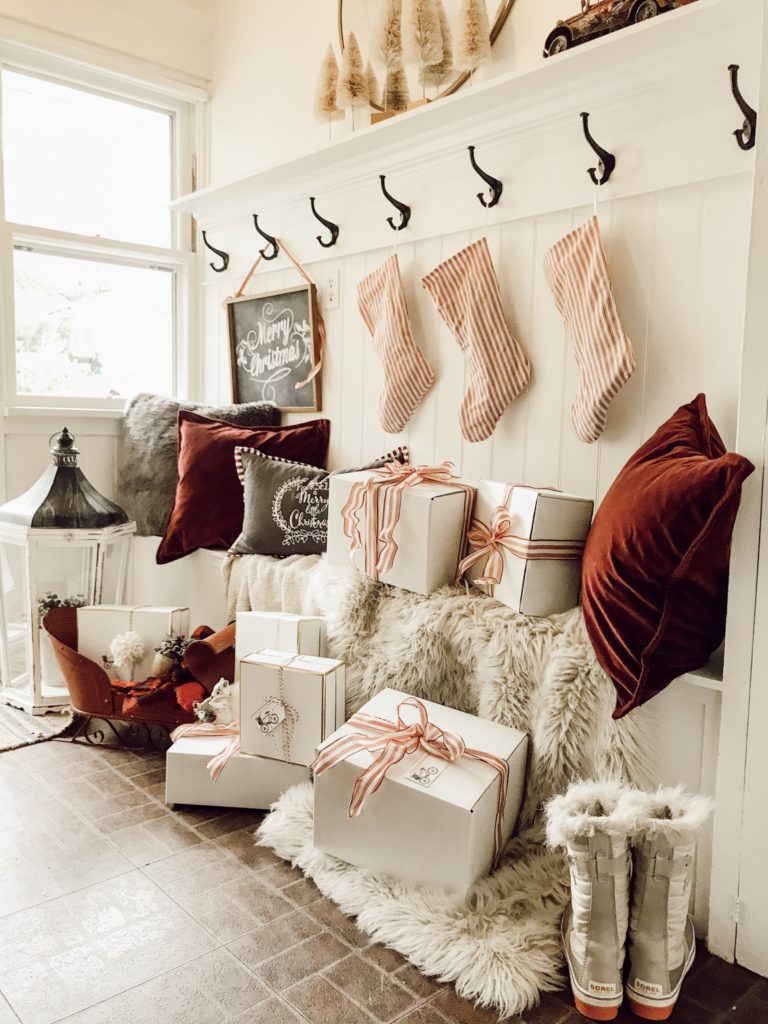 Step number three, no more baking like Martha Stewart. I made some yummy cream cheese braids every year and would drive around dropping off goodie baskets. It was a huge production and quite honestly it was stressful at the end. I loved making them and giving them as gifts, but with business added to my life, I had to stop. I now buy homemade bakery and from Costco. It was just a mental thing for me to say it's ok to keep it simple without baking for days on end. To make Christmas less stressful, I also don't wrap my presents anymore. Take a look at my simple farmhouse wrapping. Of course there are some free printables as well.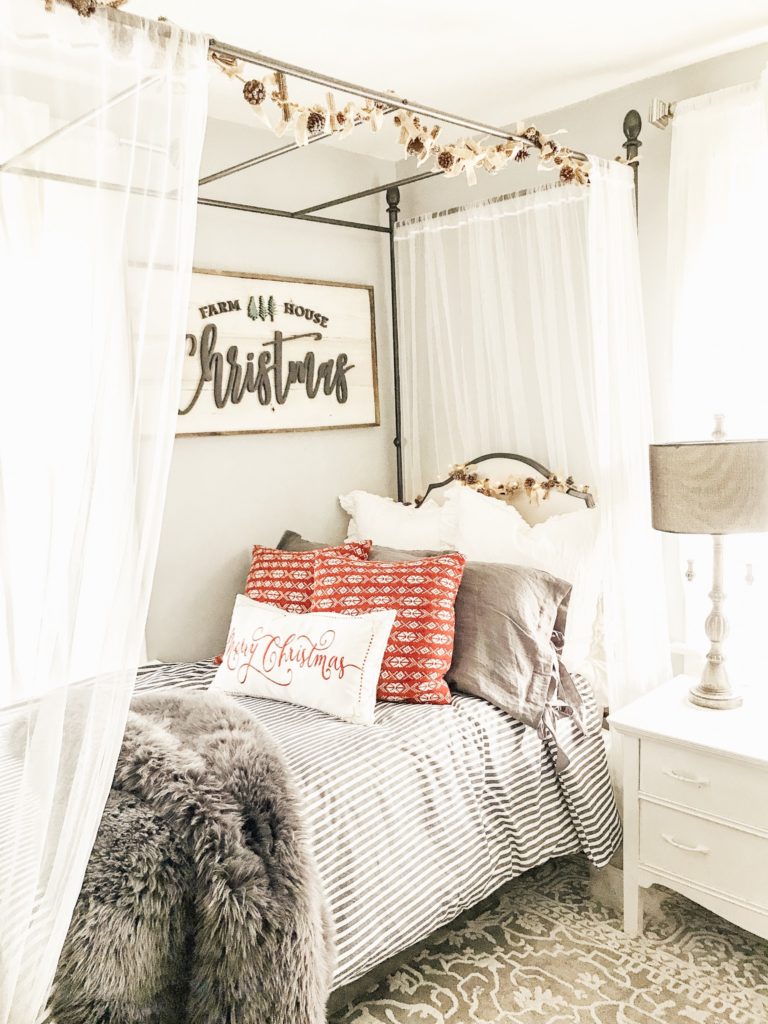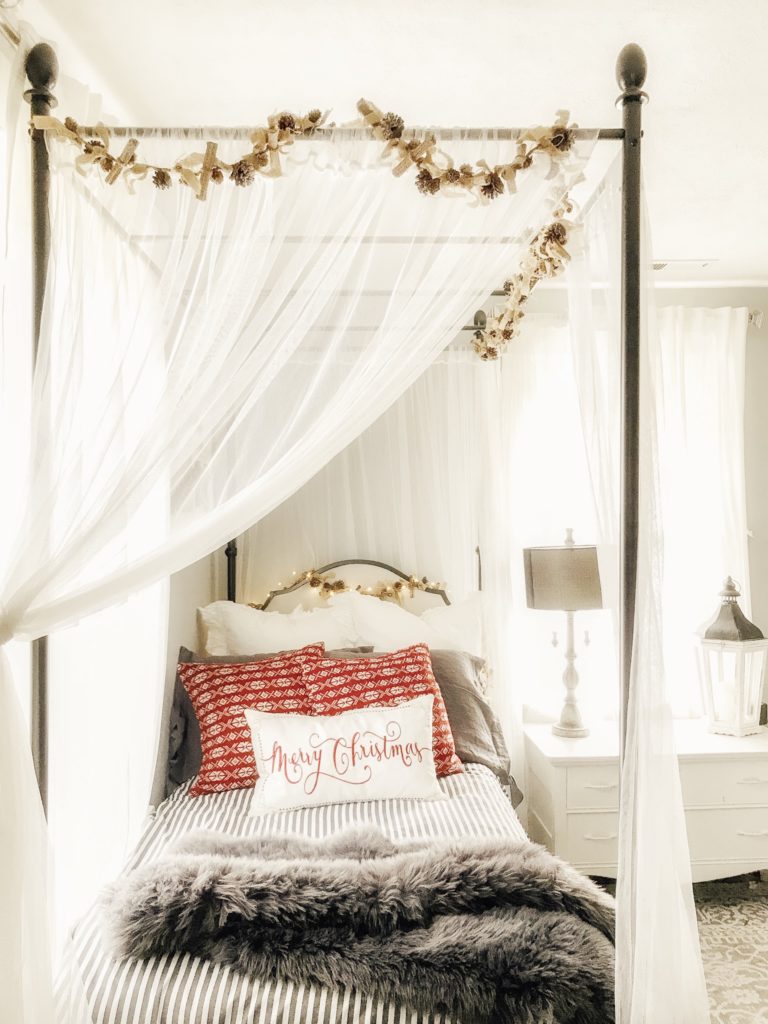 How to Keep it Simple this Christmas Season/Home Tour
Step number four is the holiday decor. It's so easy to get wrapped up into what other people are doing. Especially when looking online at all the beautiful homes decorated just perfectly. For me to keep the Christmas season simple with a focus on why we are celebrating is very important. It's about the birth of Jesus the savior of my soul. I put some fresh cedar up from the yard. I made a fresh grapevine wreath because I had some spare time for a fun craft with friends. And then I pulled out my holiday pillows from last year with a few decor pieces. Also a few pieces I painted for my online shop and called it good.
How to Keep it Simple this Christmas Season/Home Tour
I want my friends and family to walk in and feel comfortable. Like they can sit down and put their feet up, drink some coffee, and visit without worrying that my house is too perfect. We want simple, relaxed with a focus on the reason for the season. Friends and family gathering around food and good visits. Where we can share the joys and struggles of life without judgement. We had to revamp Daisys napping porch for Christmas.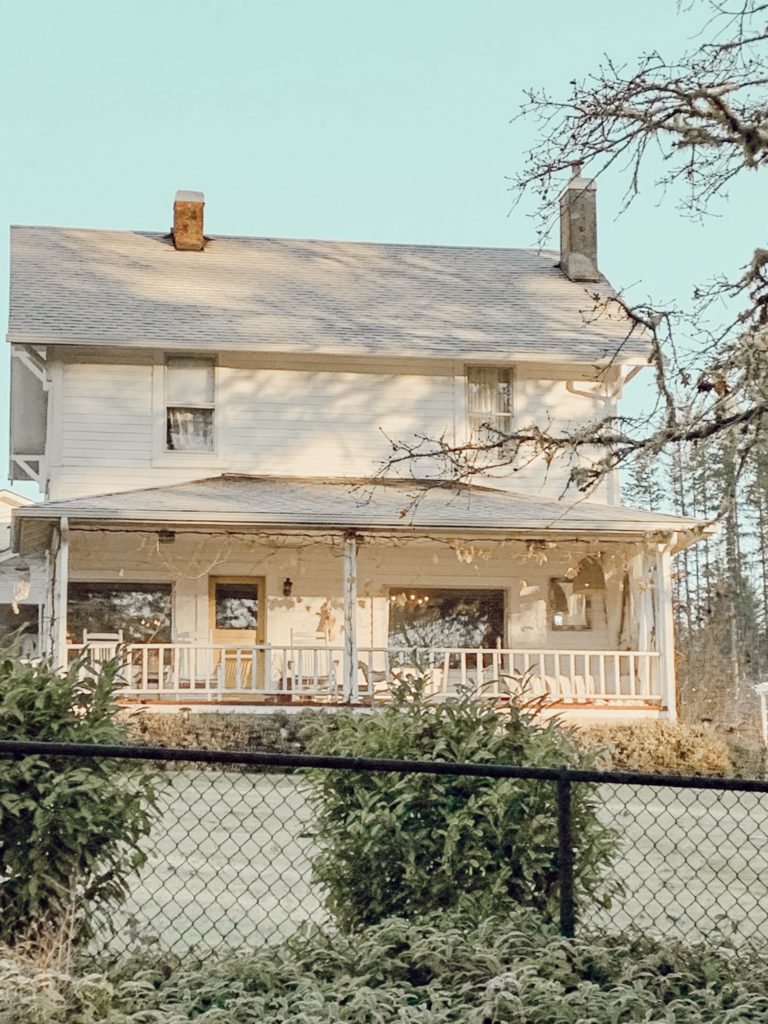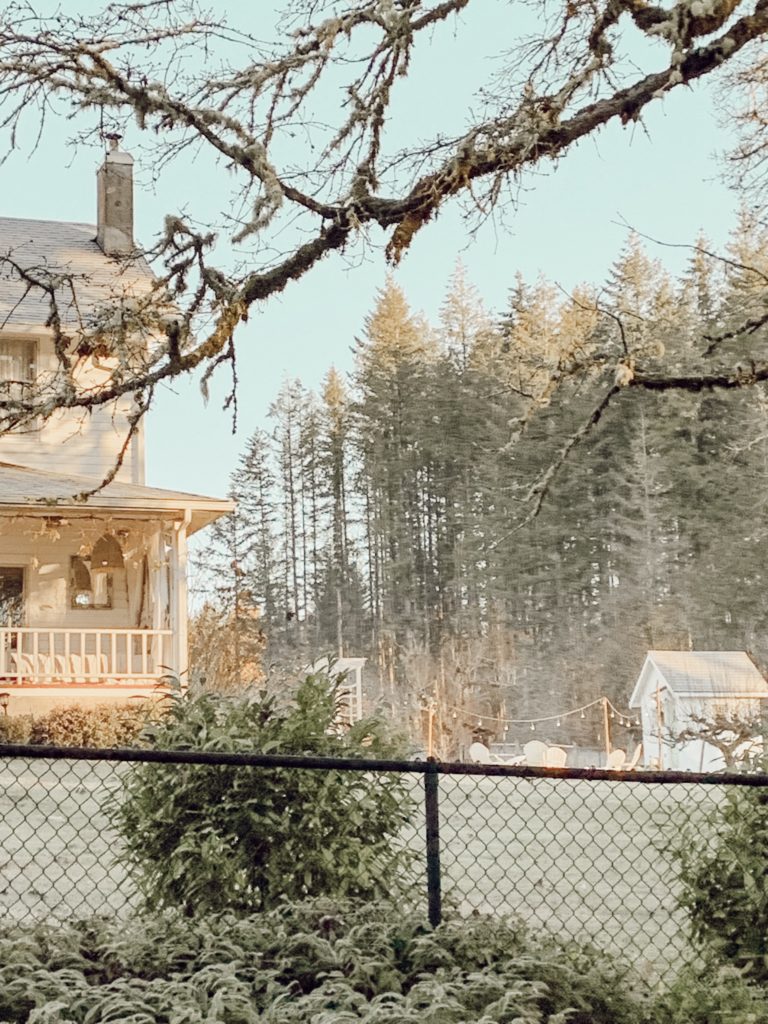 How to Keep it Simple this Christmas Season/Home Tour
It's a beautiful time of year. It's the best time of year and I want to keep it simple aw we celebrate this blessed Christmas time. I hope this helps show that it's ok to let go of some things. To choose what is best for you and to be ok with whatever that is. If you want to decorate every room or not at all. If you want to give 50 million gifts or only a few. It's totally ok. Just do what's best for you and enjoy the small things in life.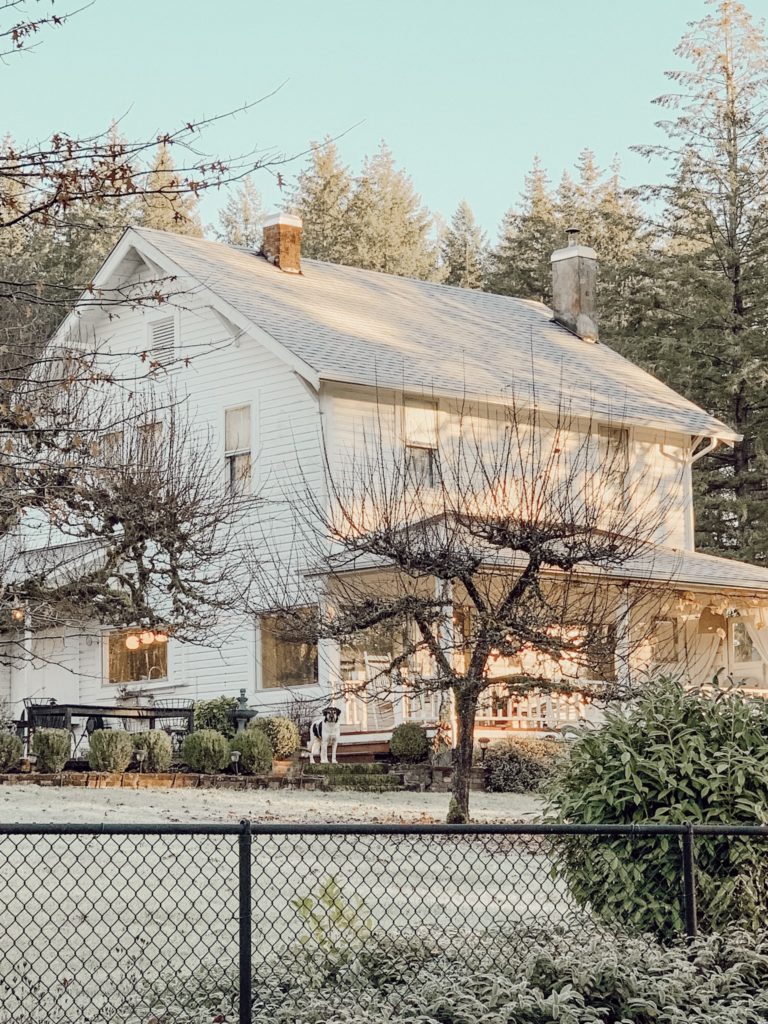 Now I'm off to get some orders done. To stop early enough to make dinner for the family and to give Daisy her daily treat, because for me that's what brings happiness.
Hope you all have a Merry Christmas from our home to yours. And thanks for being here to support our small handmade business and blog. We wouldn't be here online if it wasn't for you.
Sincerely Rhonda
Today I'm joined by some talented friends who are also sharing part of their Christmas home tour with you…
Friday
The Happy Housie
Home Made Lovely
Maison de Pax
Just a Girl and Her Blog
Hallstrom Home

Jamie Costiglio
Sawdust 2 Stitches
The DIY Mommy
Summer Adams
All Things With Purpose
And the sharing has been going on all week long!
Monday
House of Wood
Inspiration for Moms
Town and Country Living
In My Own Style
The Turquoise Home
Amber Tysl
Deeply Southern Home
Tauni Everett
Tuesday
Sincerely, Marie Designs
Satori Design for Living
Finding Silver Pennies
Willow Street Interiors
Confessions of a Serial DIYer

Happy Happy Nester
Life is a Party
Two Twenty One
Wednesday
Lemon Thistle
So Much Better With Age
Taryn Whiteaker
Love Create Celebrate
Rambling Renovators

Clean and Scentsible
House by Hoff
A Pretty Life
Modern Glam
Thursday

Rooms FOR Rent
Shabbyfufu
Stacy Risenmay
Jenna Kate at Home

Sand & Sisal
Paint Me Pink
Place of My Taste
Maison de Cinq
Daisy's Favorite Doggy Advent Calendar for Christmas/Review