Christmas is right around the corner everyone so it's time to get ready. This is How To Make A Christmas Charcuterie Board for holiday parties and get togethers. Adding treats makes everyone so sweet!
Be sure to sign up for my email to get new recipes, crafts and home ideas in your inbox, plus access to our free printable vault! *This post contains affiliate links*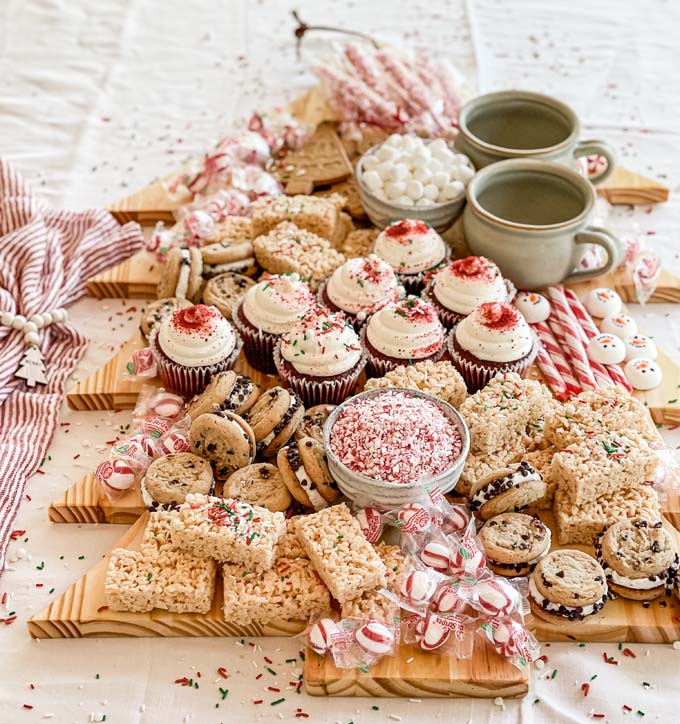 Christmas Candy Charcuterie Board
Start with your favorite charcuterie board, I choose this tree shaped wood one and I absolutely love it! Christmas is the time for peppermint and gingerbread sweets.
I bought these red velvet cupcakes with vanilla frosting since I didn't have any time to make cupcakes from scratch. Either way if you buy them or make them be sure to add Christmas Color sprinkles. I placed these in the middle.
Holiday Dessert Charcuterie Board
The next best treat for this Holiday Dessert Charcuterie Board is the rice krispies! Definitely add sprinkles to these. Here is the recipe for these Salted Caramel Rice Krispies. This is the absolute best, I found it years ago and we haven't stopped using it. I made uneven piles of these rice krispies next to the cupcake in the middle.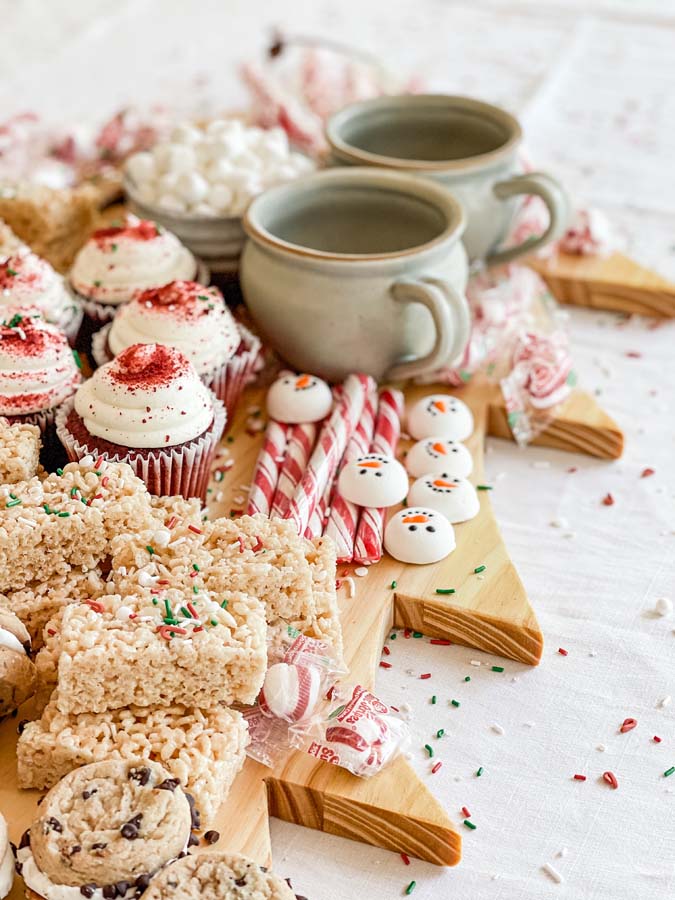 What To Use As A Charcuterie Board
Grab the Peppermint! Of course we are adding peppermint candies. From Candy Cane Balls to Chocolate Peppermint stir sticks for Hot Cocoa. Add Peppermint sprinkles as well for a full holiday experience.
Gingerbread is a must have as well. The perfect holiday decorating and dessert option! We did gingerbread cookies for this charcuterie board and placed them by the bowls of marshmallows.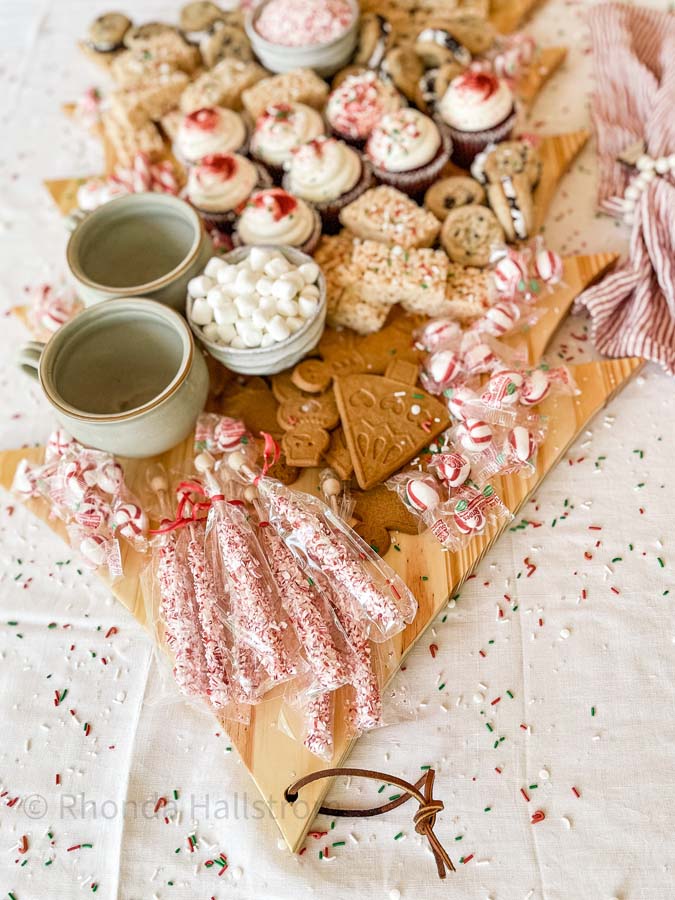 Christmas Sweets Charcuterie Board
I got these gorgeous cups from Target a while ago and I love them! Perfect for Hot Chocolate and the peppermint stir sticks. I always fill mine with mini marshmallows and then add the hot cocoa. I am a sugar addict!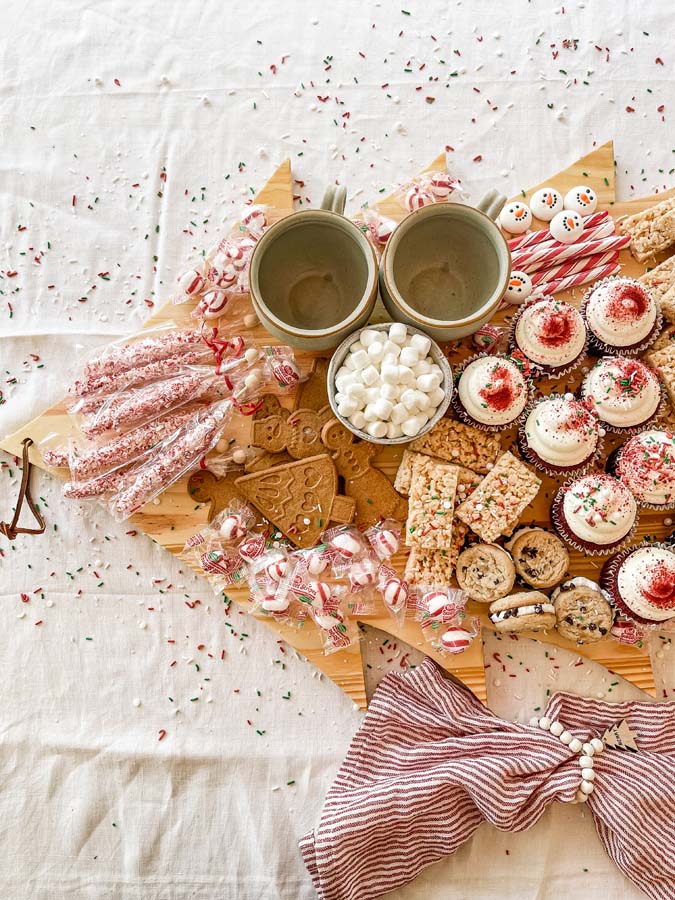 Dessert Charcuterie Board
Layer all the candy down next to the bowls and rice krispies and you'll be done!
Shop Here for Charcuterie Board and Treats!