Christmas in July with 5 Easy Tips
I am going to show you how to master Christmas in July with 5 Easy Tips. This is a little crazy, it's about 85 degrees and I am outside putting up Christmas decor! What am I thinking? I had to bring some Christmas spirit into the house. Here are 5 tips to help you make your Christmas in July wonderful.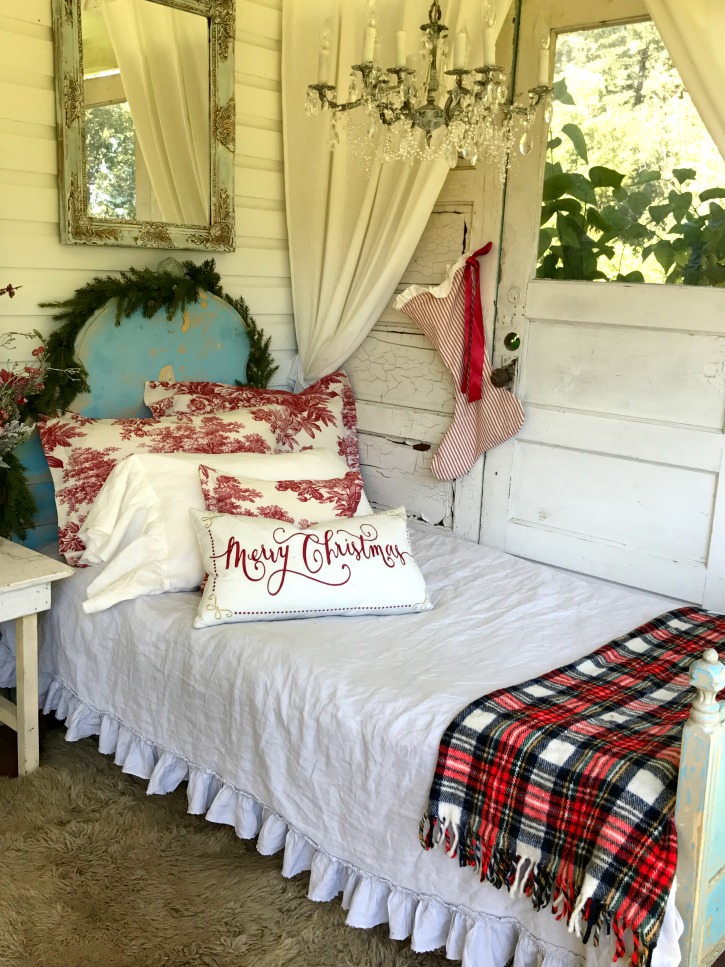 Linens
Linens and toile are a great way to get the Christmas look. Of course white linens will always work for Christmas decor. I went with some toile pillows because they just scream Christmas. A nice plaid throw blanket warms up the space. To finish it off, I added a Merry Christmas pillow.
Candles 
Candles are such a nice way to liven up the atmosphere. They give warmth so it feels even more like Christmas time, in the summer! And if you're really into that Christmas spirit, get a winter season scent.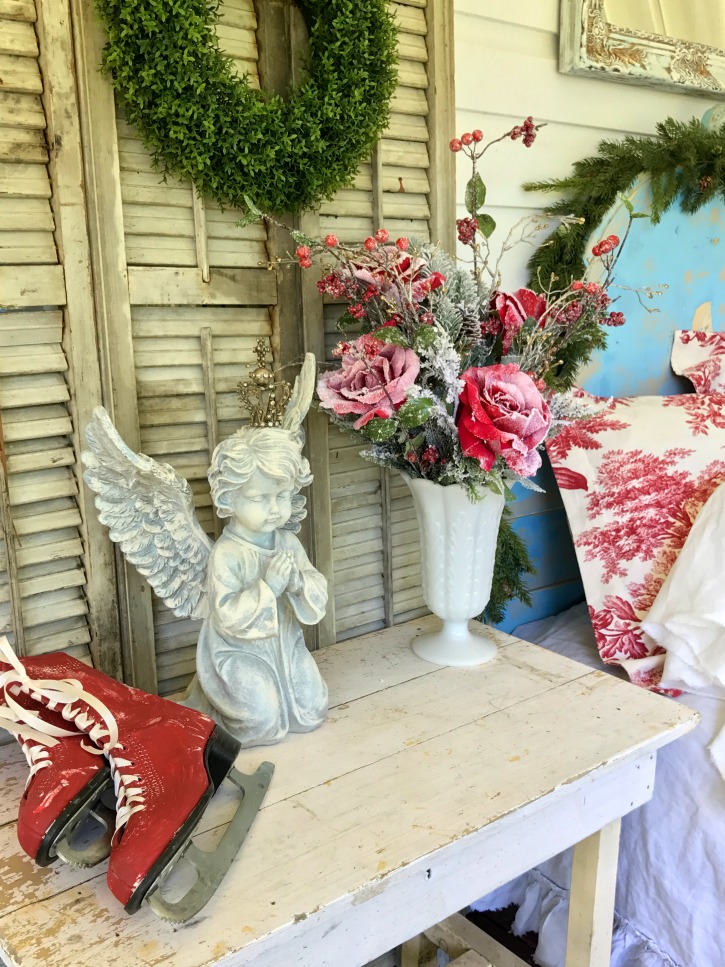 Christmas in July with 5 Easy Tips
Greenery 
Greenery really adds to the Christmas look. It makes it feel more like winter with the bright green. A frosted rose and pine bouquet, now tell me that's not perfect for Christmas. It's just so warm out I'm not even sure how I'm doing this!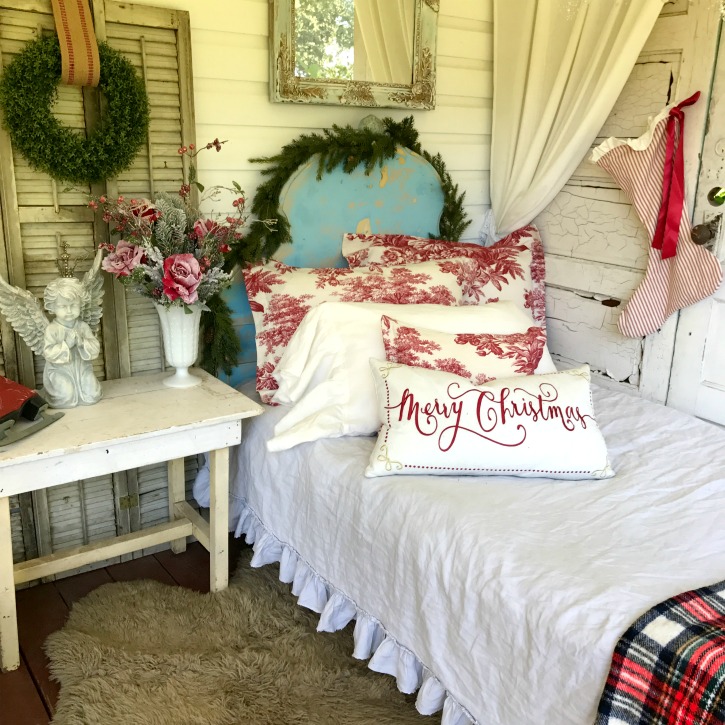 Now a very important part to Christmas in July is having stockings! This is a necessity in your decorating. If you want to see more on how I decorate during Christmas, check out my blog post here. Stockings are beautiful and there are so many different styles people can choose from. If you love the shabby chic look check out my stockings here and get ahead of the game and buy them for the Christmas season.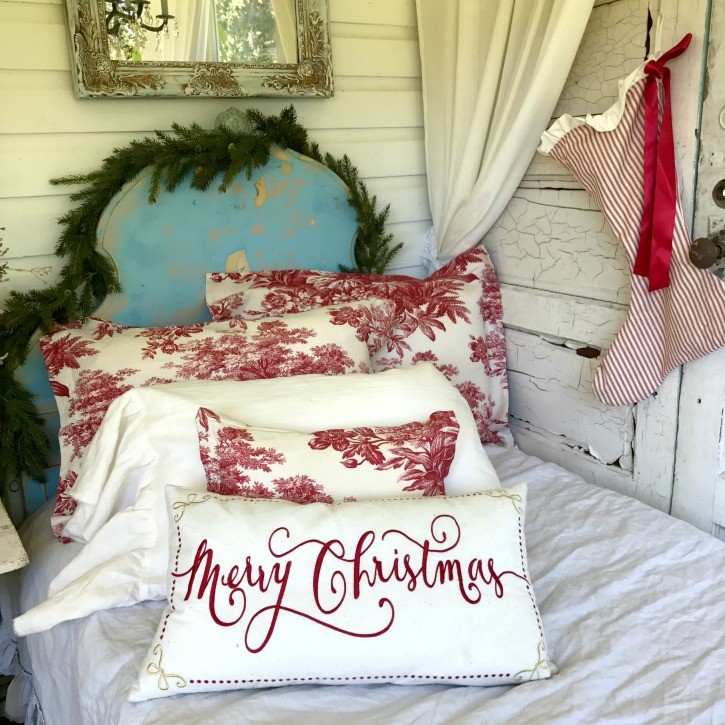 Lighting
Lighting is very important in a space. It's summertime and the days aren't dark like they are in the winter. So I think that for Christmas in July light is a good thing, you want the space to be brighter! Check out more of my life on the farm with my Instagram stories here.