Here we are with a tour of my White Farmhouse Christmas decorated for the holidays. The hens are still busting out of the hen house to lay an egg by the front door and Daisy dog is happily begging the FedEx driver for dog treats. She's very successful as you will see on my Instagram Page at HallstromHome where I also share the behind the scenes on the farm and shop life of Hallstrom Home. Let me share one of my favorite moments with you.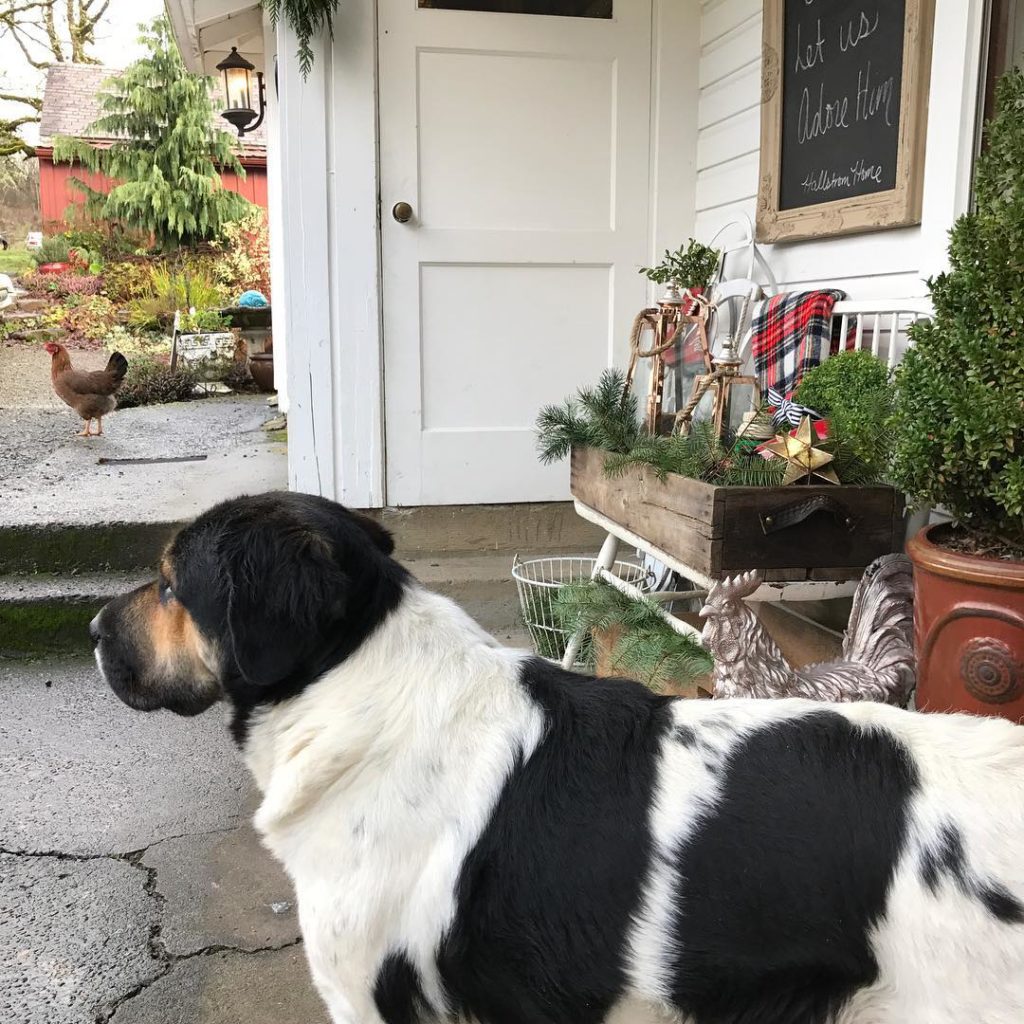 White Farmhouse Christmas
I love decorating the outside of the White Farmhouse for Christmas because I want company to feel welcome and festive. I kept this simple by styling the white farmhouse bench with this rustic box as found in my shop. Adding just a splash of gold is one of my favorite styles and I did this by using lanterns from Ross. I have actually had these for several years now. I also picked up some vintage thermoses at a local antique store as well as the wool blanket. Then I painted an old sled white and the skates red for just a bit more white farmhouse Christmas style. The chalkboard can be found at HallstromHome. No doubt that you can find Daisy running in the field or sleeping on the porch.
Let me take you on a little tour of the White Farmhouse Christmas decorated for the holiday.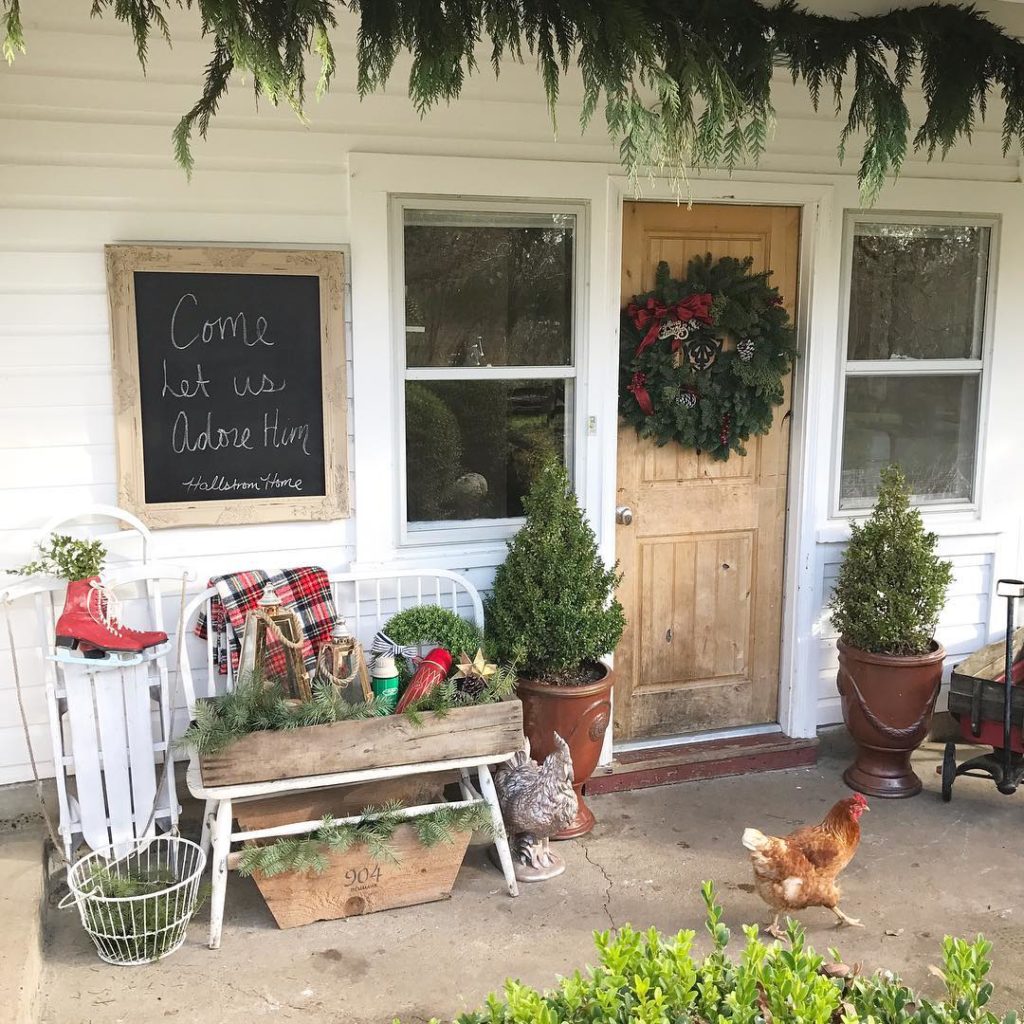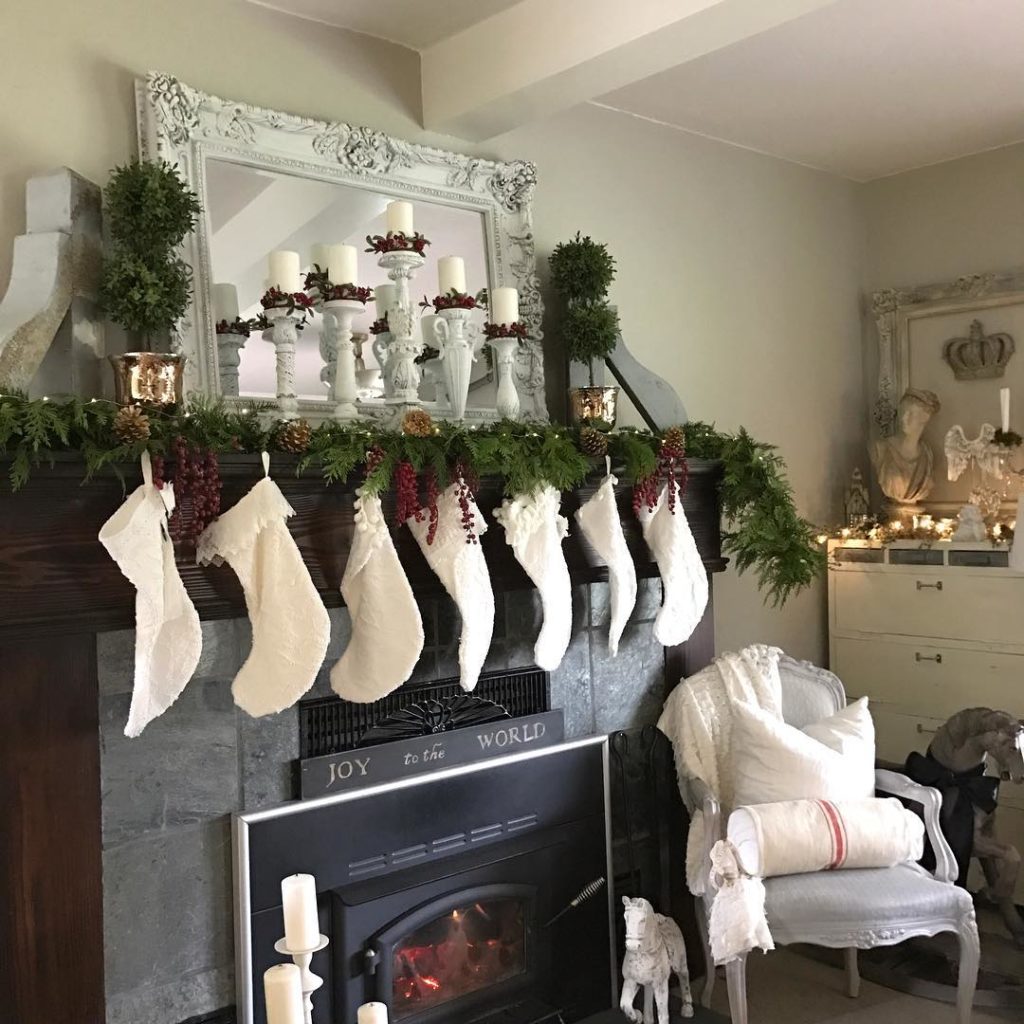 Farmhouse Christmas Decor
Each year the farmhouse changes in decor style so if you want to see last years Christmas.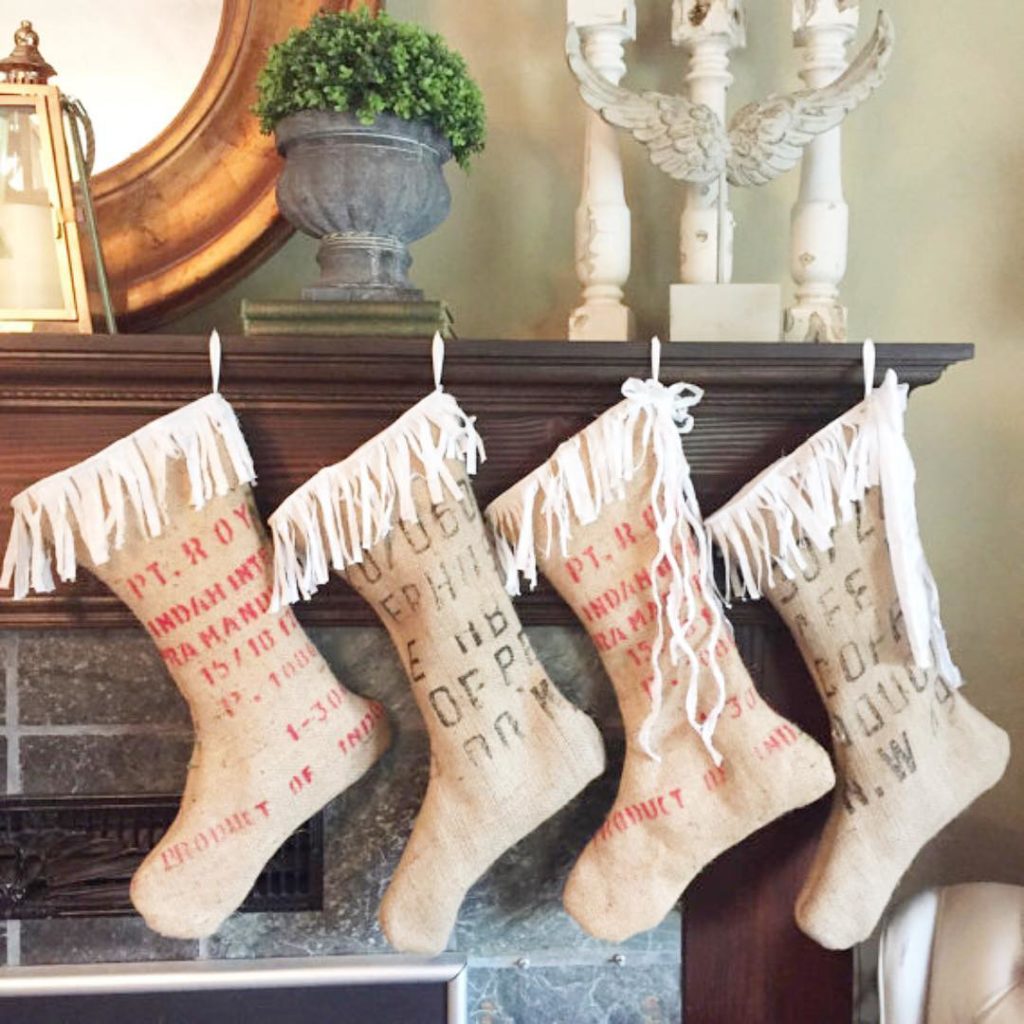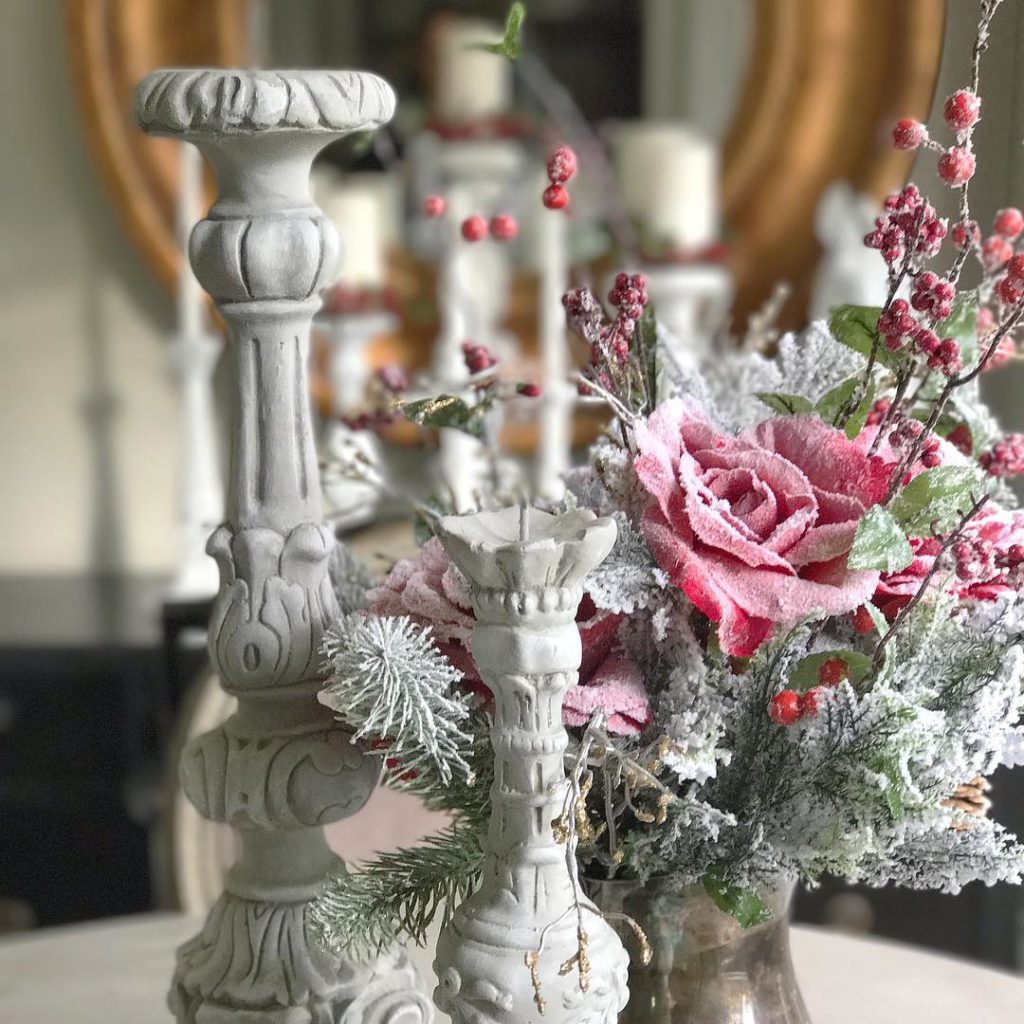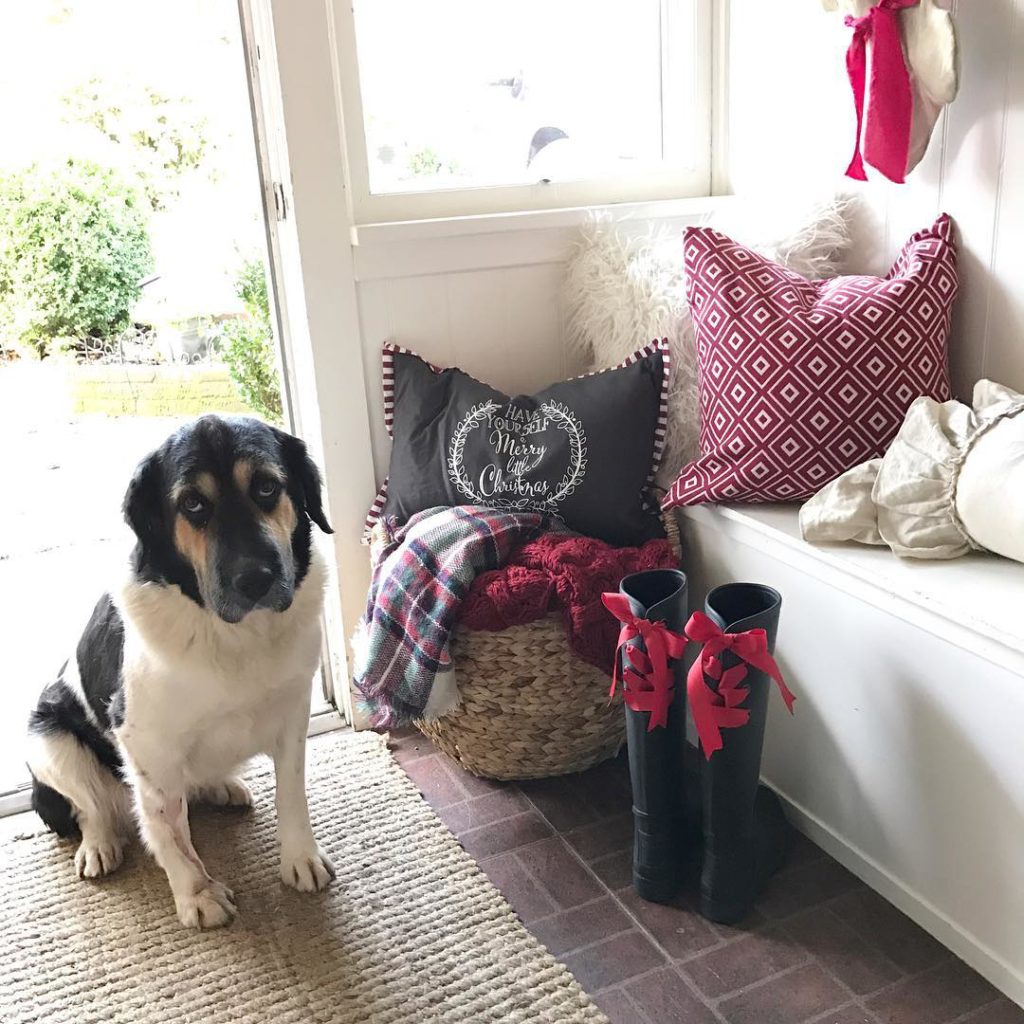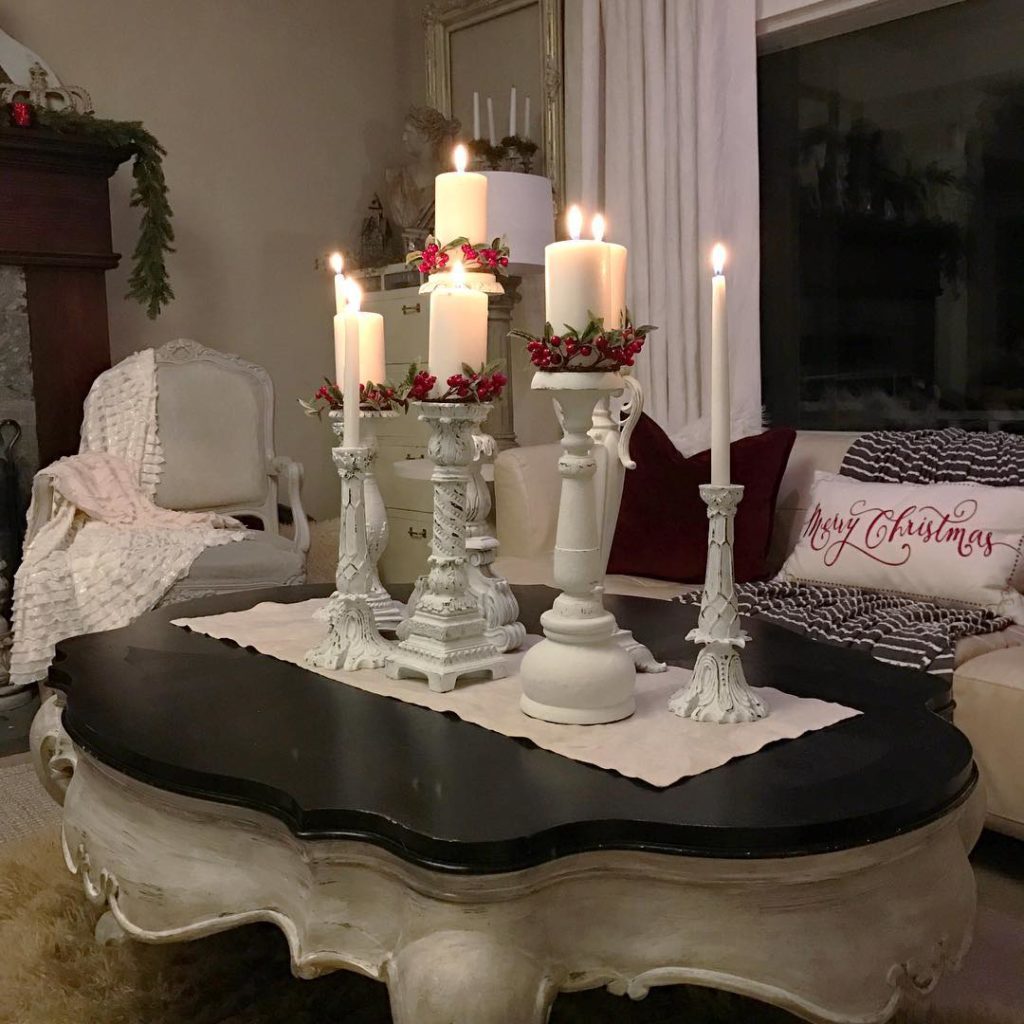 Shabby Chic Decor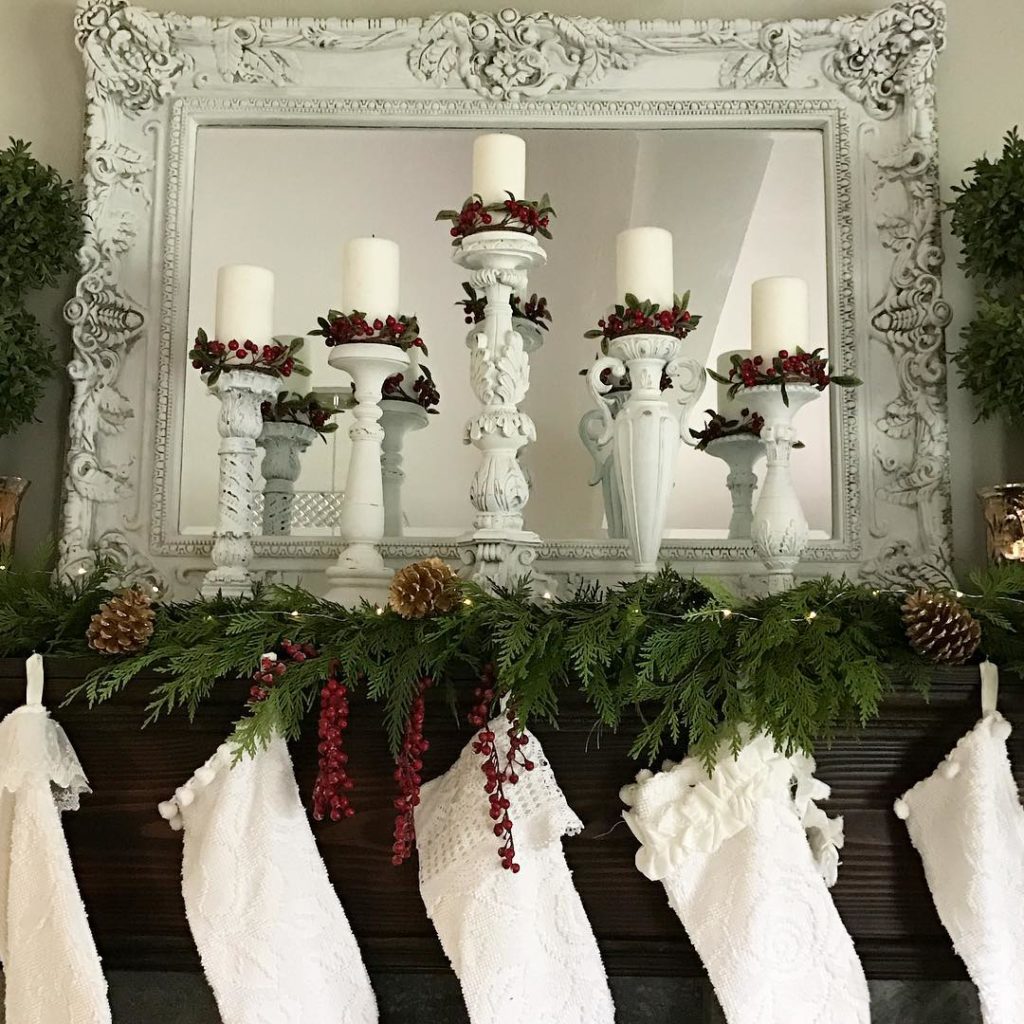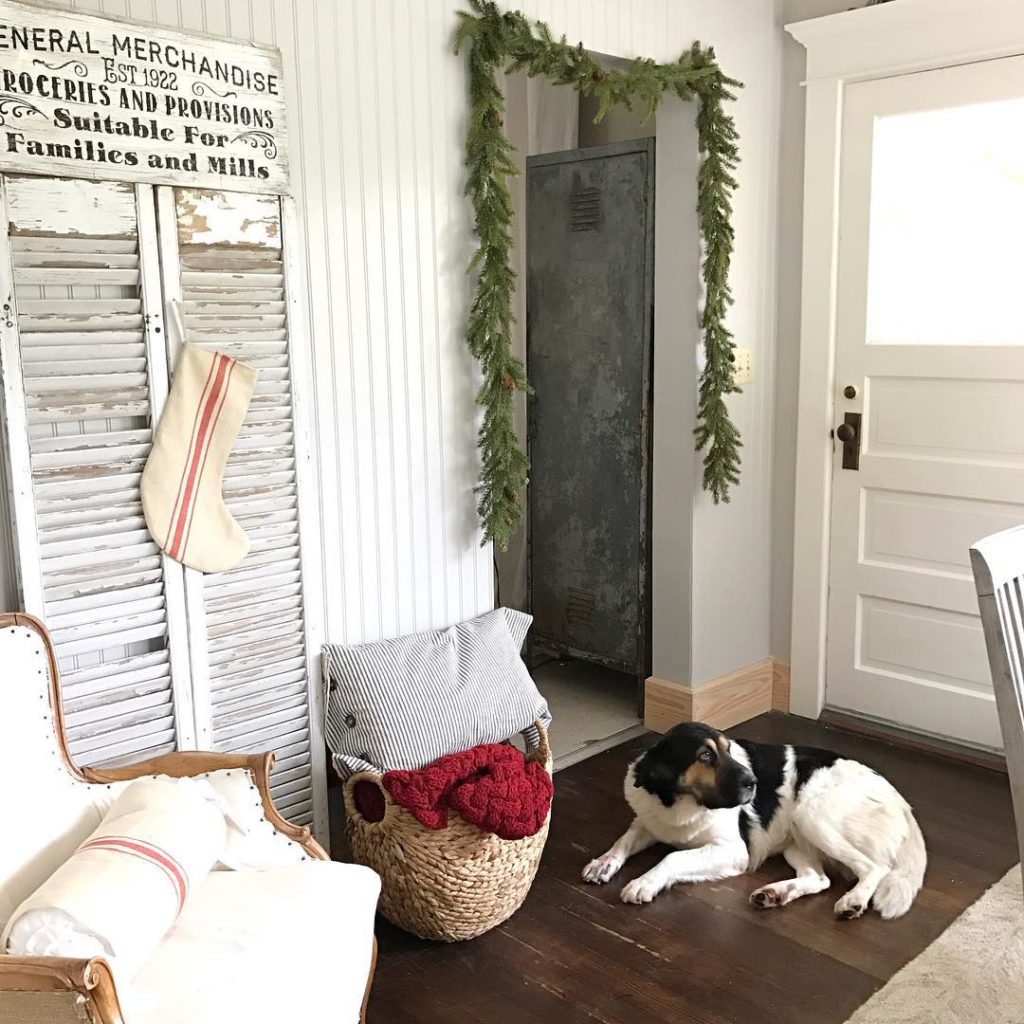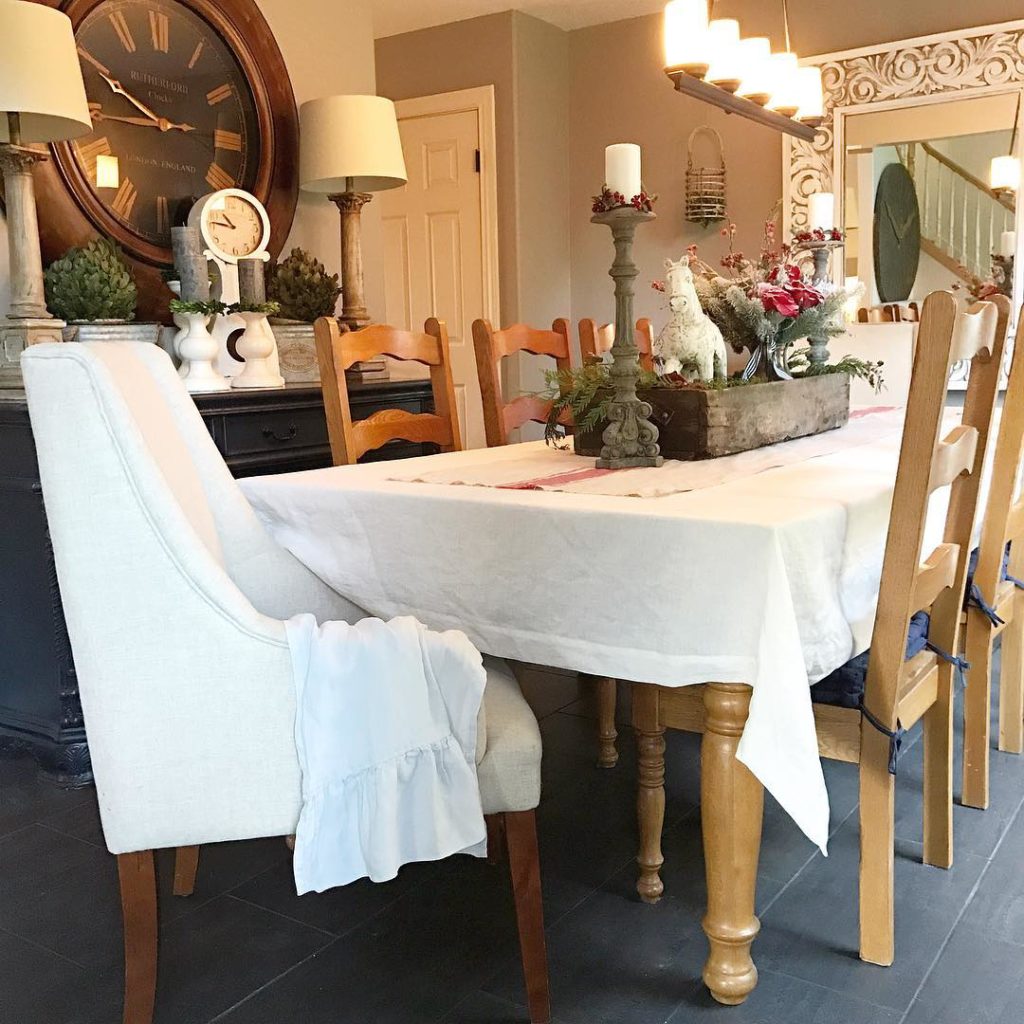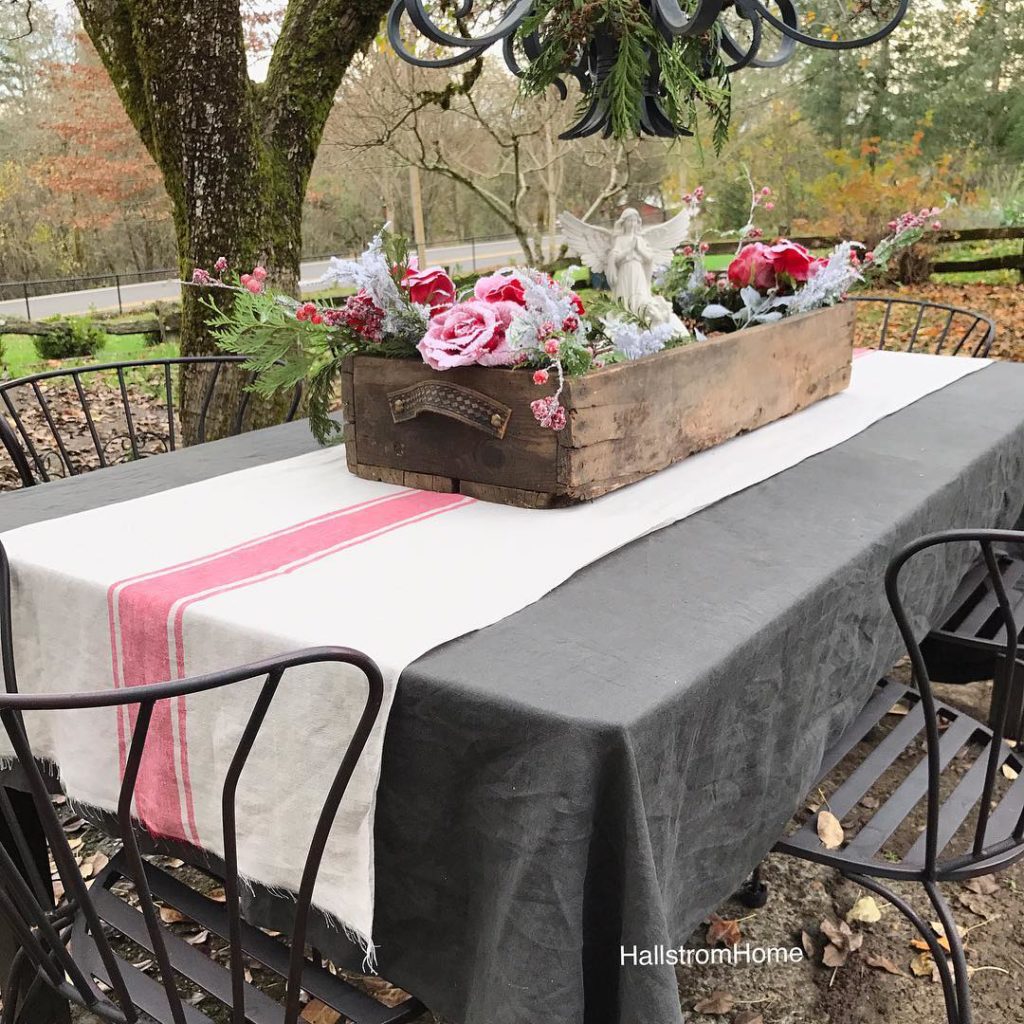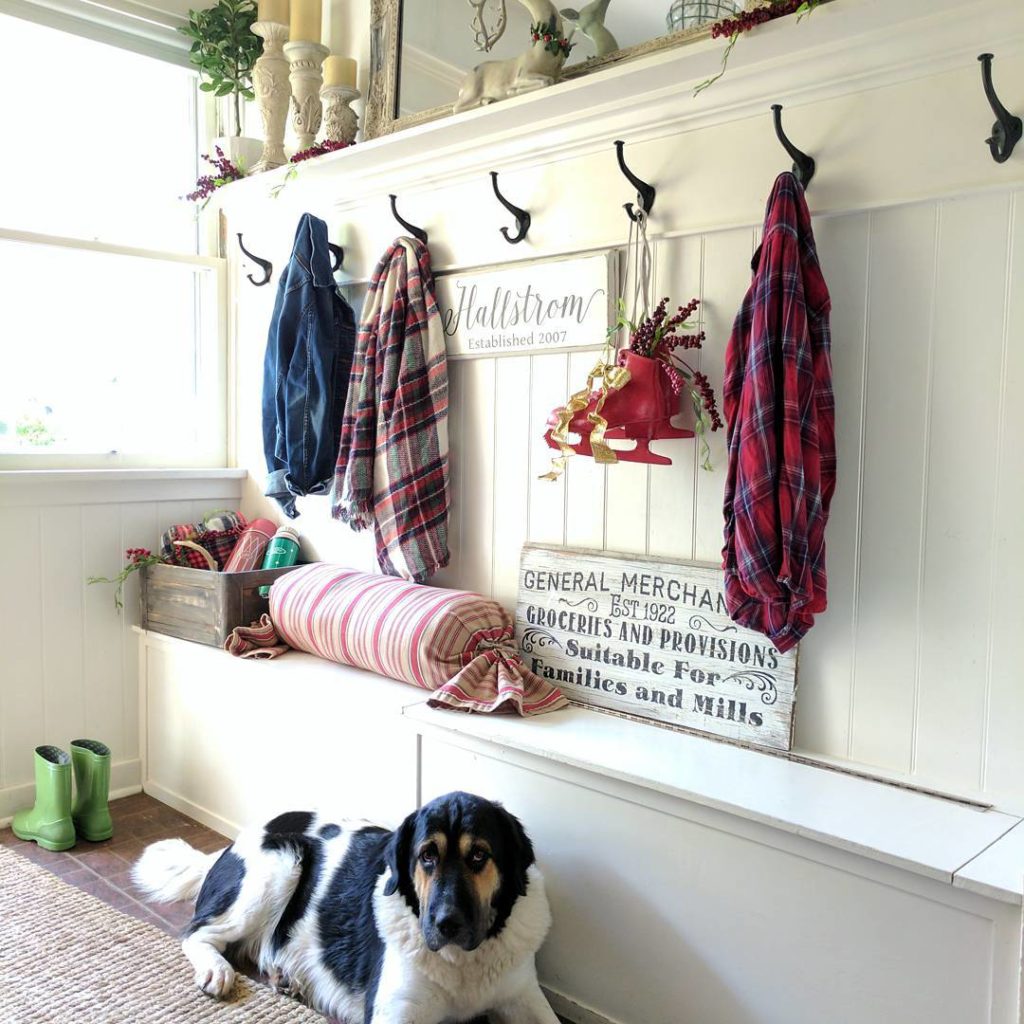 Vintage Christmas Style
If you want to see more of my favorite shop items please keep scrolling and be sure to visit me on Instagram or in my shop by clicking on one of the links above. I hate to get to spammy ya know.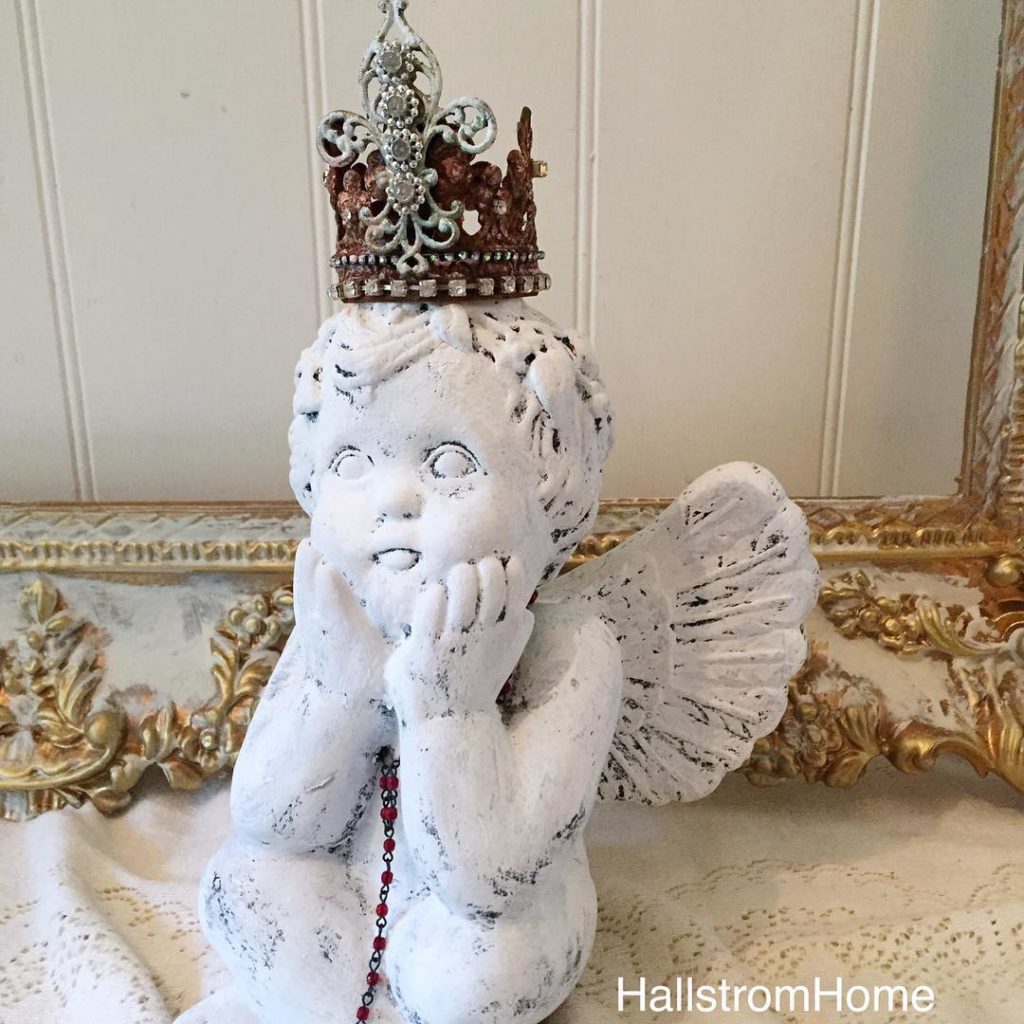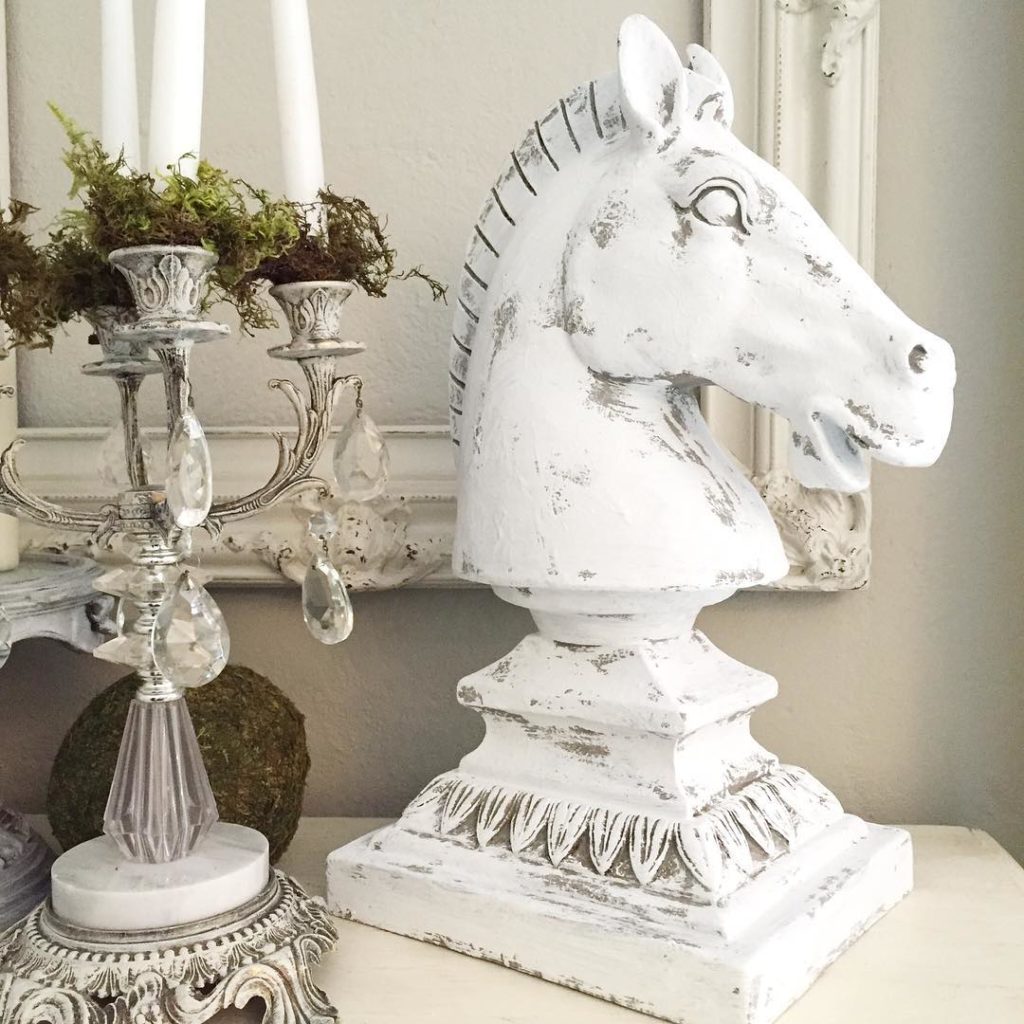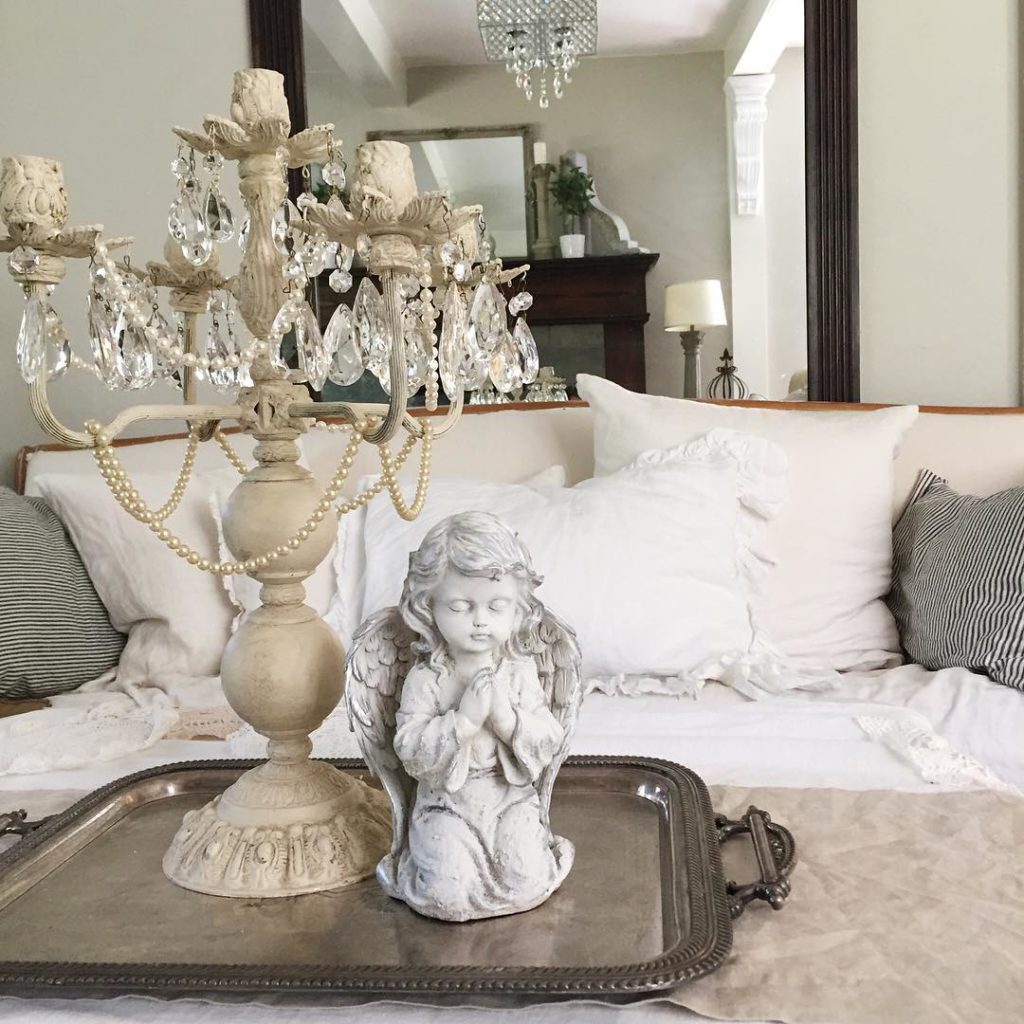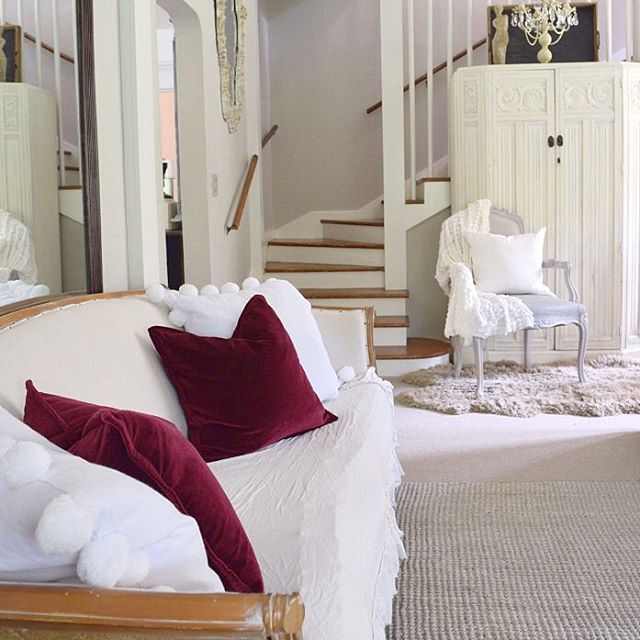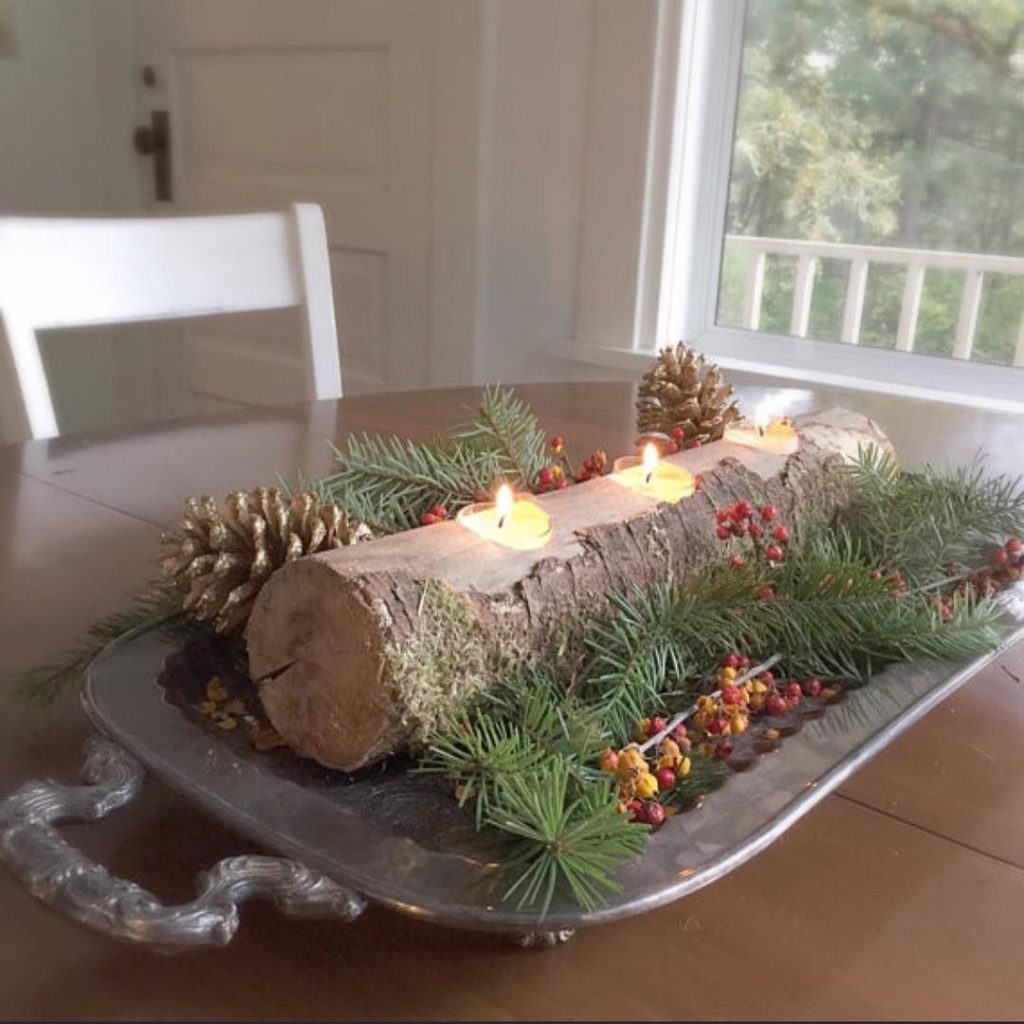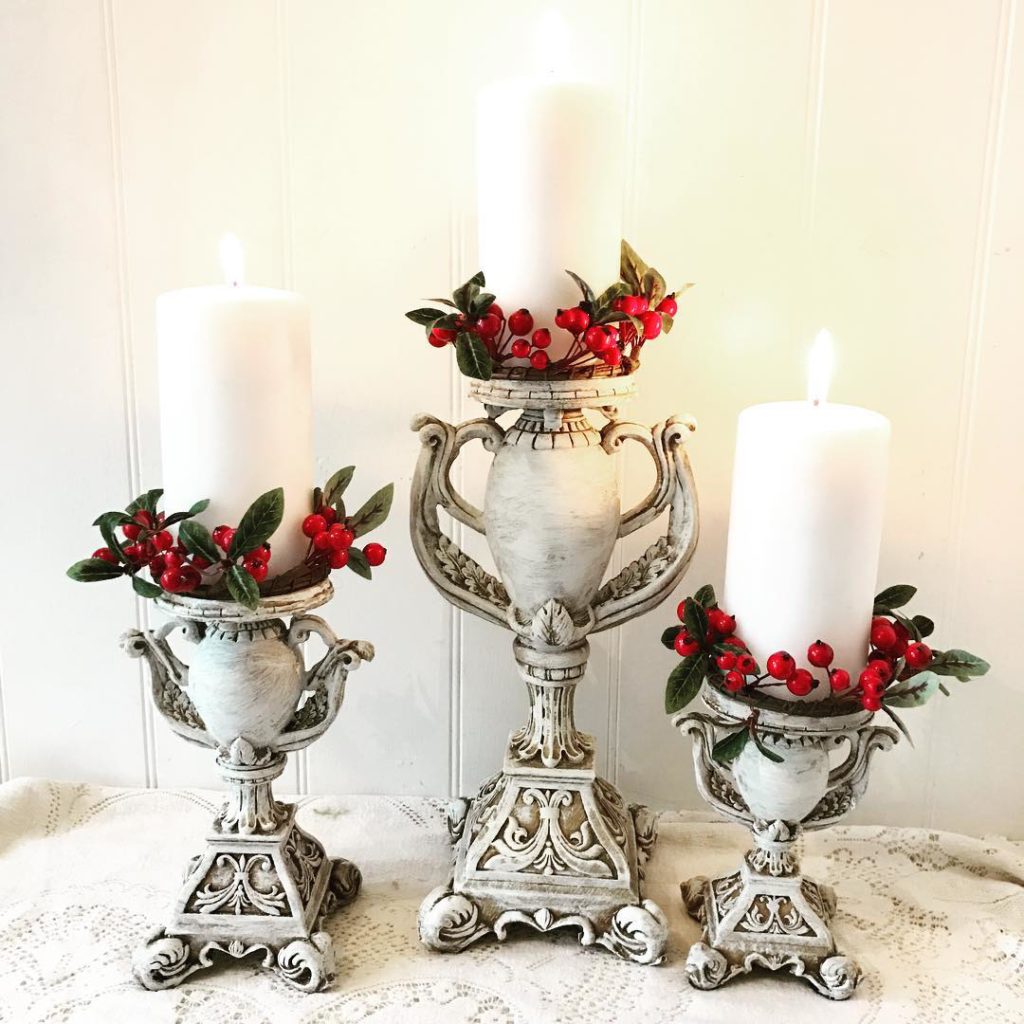 Thx again and let me know what you liked best.
Rhonda