Holidays are so special for my family and friends. We get together and eat plenty of good food and talk till the evening ends. These occasions are perfect for Charcuterie Board ideas that display anything from snacks to desserts. Today I'm sharing our Cookie Dessert Charcuterie Board in a Valentine's Day theme for the upcoming holiday.
How to Make a Cookie Dessert Charcuterie Board for any Holiday or special occasion
Be sure to sign up for my email to get new recipes, crafts and home ideas in your inbox, plus access to our free printable vault! *This post contains affiliate links*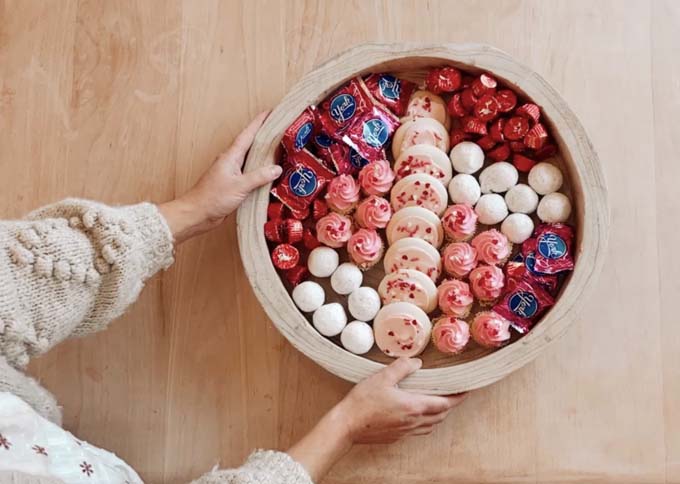 PERFECT BIRTHDAY PARTY CHARCUTERIE BOARD
We all know how special birthdays are as a kid with tons of friends, gifts and desserts. This is such an easy idea to keep the desserts together and looking nice. I suggest just putting a small amount of each dessert out on the board and when it gets empty, grab out more to refill. The clean up ends up being easy, just grab the board and wash it off.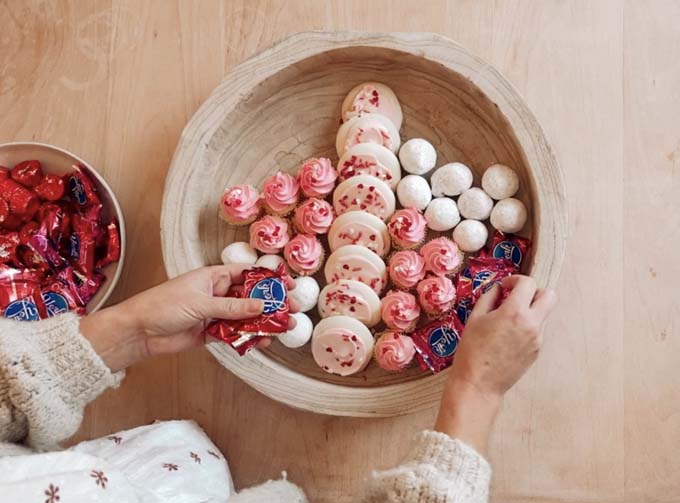 DESSERT IDEAS
Each holiday has different desserts based around the occasion. Since I'm using this board for Valentine's Day I started with pink sugar cookies then some mini cupcakes. I added some powdered donuts, which were so messy, then some York Mints and Reeses. I love having a variety to choose from especially if I'm having friends over.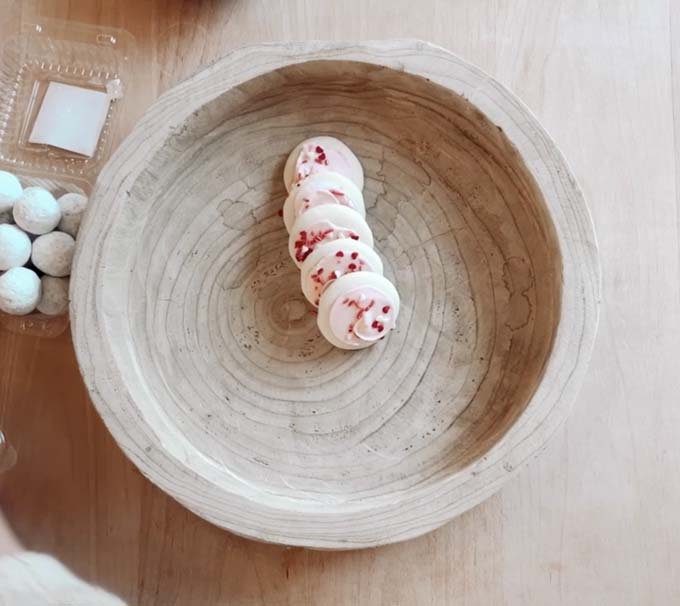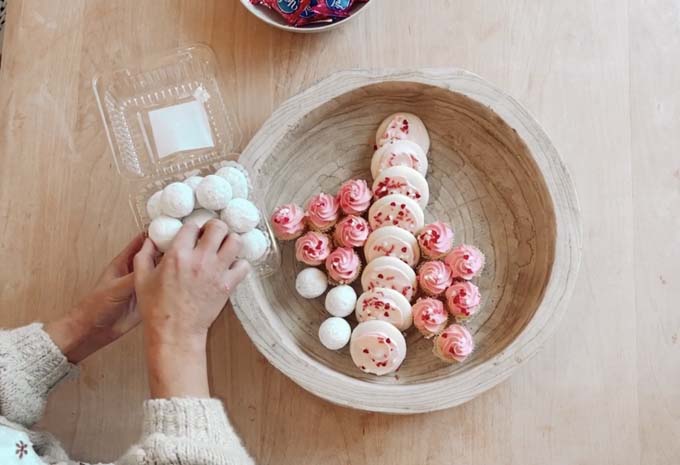 MORE CHARCUTERIE BOARDS!
If you take a look around this blog, I've lots of Charcuterie Board ideas. Another Dessert Board is here. Be sure to check them out for the holiday and special occasions! Make some of your own homemade cookies with our Cream Cheese Snickerdoodle Cookies recipe here!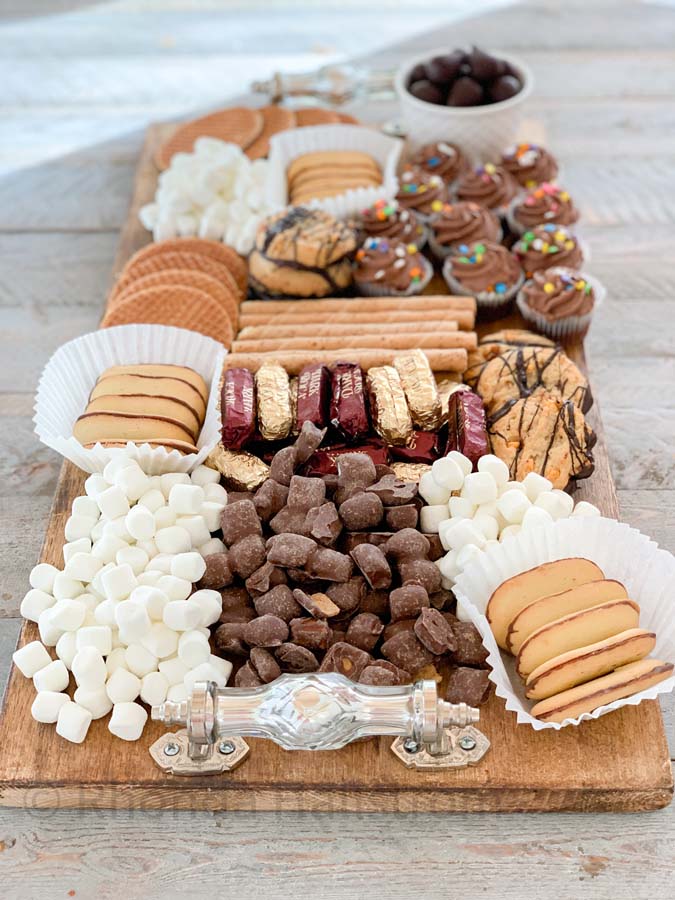 Visit my Instagram at HallstromHome for fun give aways and loads of craziness!