Have you always wanted to owned a seashell wreath? Maybe you want to make one for a friend? I will show you how to make a DIY Seashell Wreath for Coastal Beach Home. Once you have created your seashell wreath you will fall in love with how stinkin' cute and easy they are. These are perfect to hang on your front door or inside your home for a splash of coastal cottage charm. My mom lives at the beach so this was a perfect creation for her front door or to hang inside her home.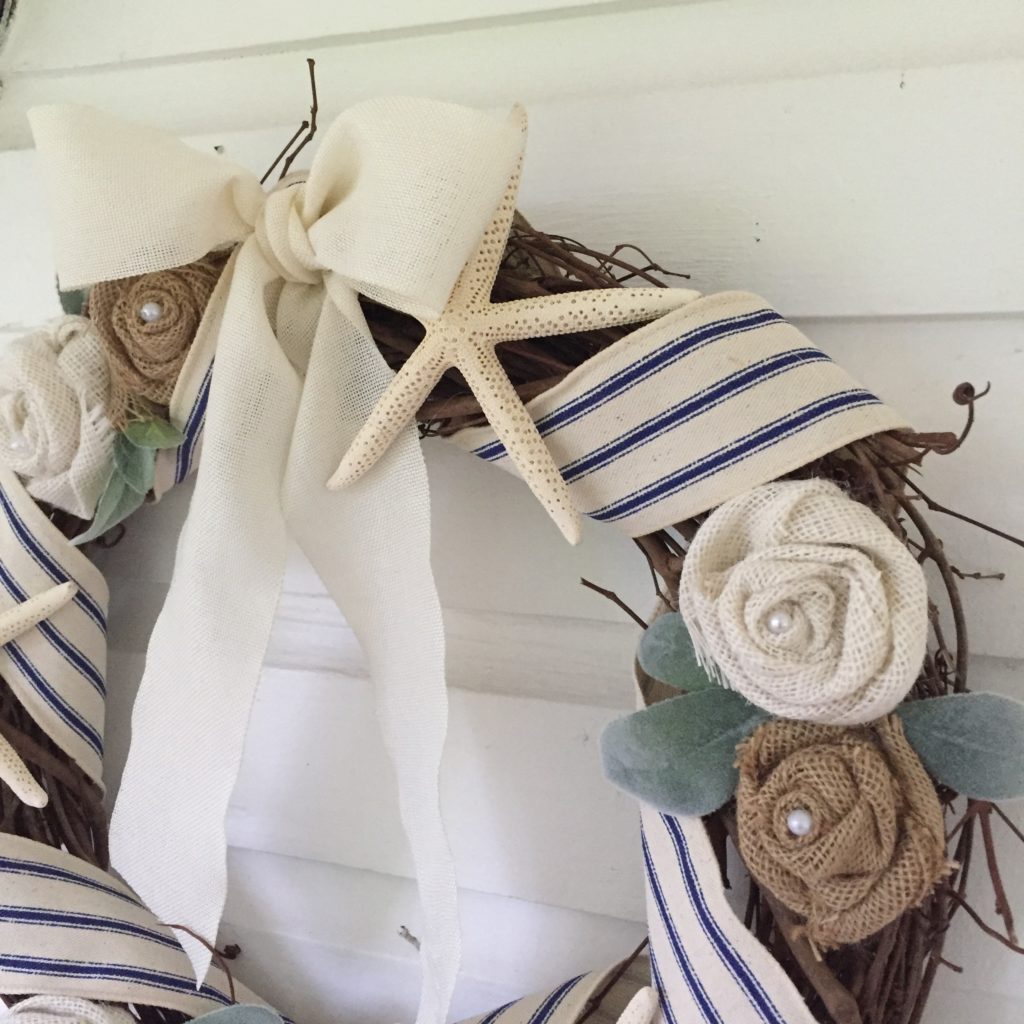 DIY Seashell Wreath for Coastal Beach Home
First, you need to go running around the house finding all your supplies to make a DIY Seashell Wreath for Coastal Beach Home. If you find everything you need in your very own home, then congratulations! No worries if not. Because guess what? I'm helping you out by giving you a few links for all the pretty stuff. (who doesn't love the pretty stuff?! 🙂 ) Plus they are from Amazon, and Amazon is like my best friend;) So anyways…
What you will need:
burlap
scissors
hot glue gun
pearls
seashells
ribbon
Before you begin putting together your wreath, you will have to make your burlap rosettes.
How to make burlap rosettes:
First, you will need to cut your burlap. In order to cut a straight line, I pull a string out about 2 inches from the edge.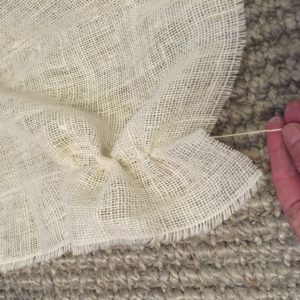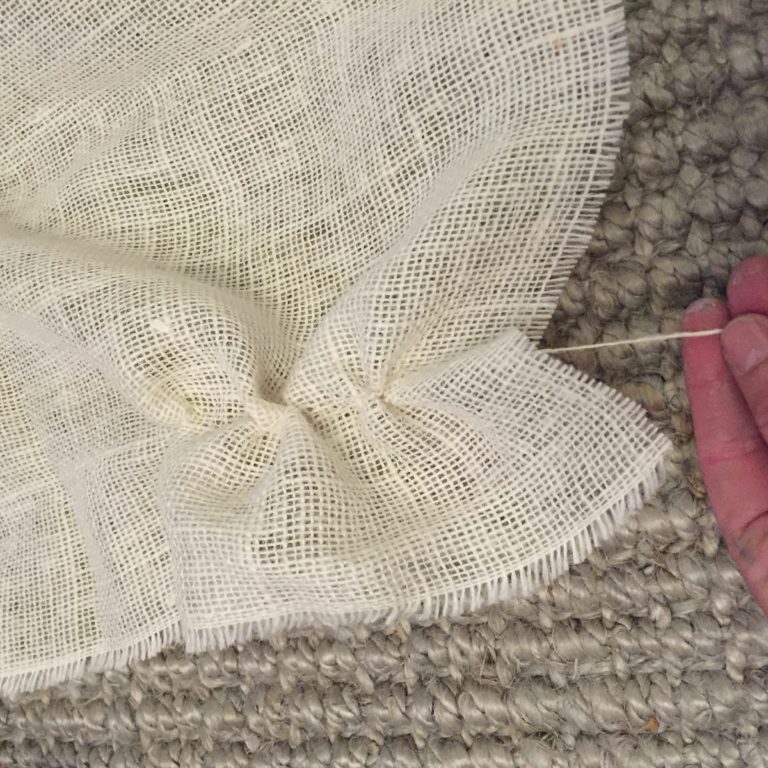 Then, I cut a strip of burlap along the line where the string was pulled out. Obviously the longer the strip the bigger your rosette will be – I think mine was about a foot and 1/2 long.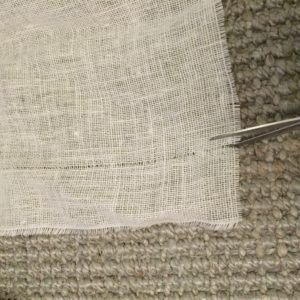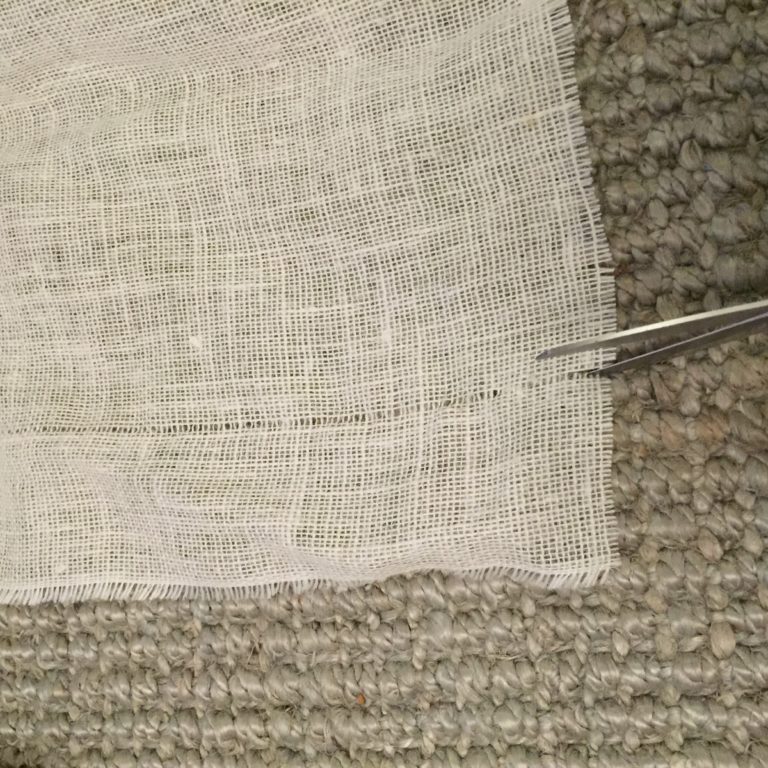 Next, fold the strip of burlap in half as shown.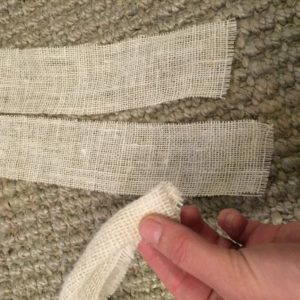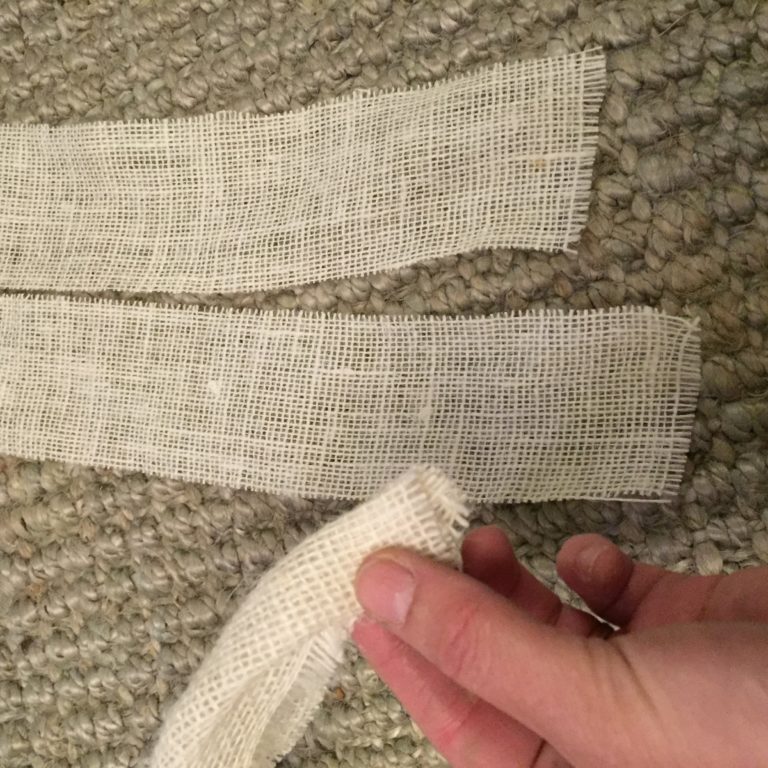 Fold one end over and glue in place. This will be the pretty center of your rosette.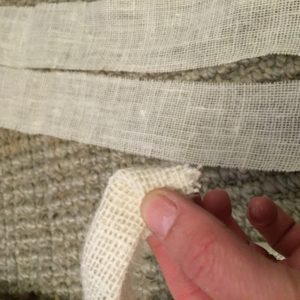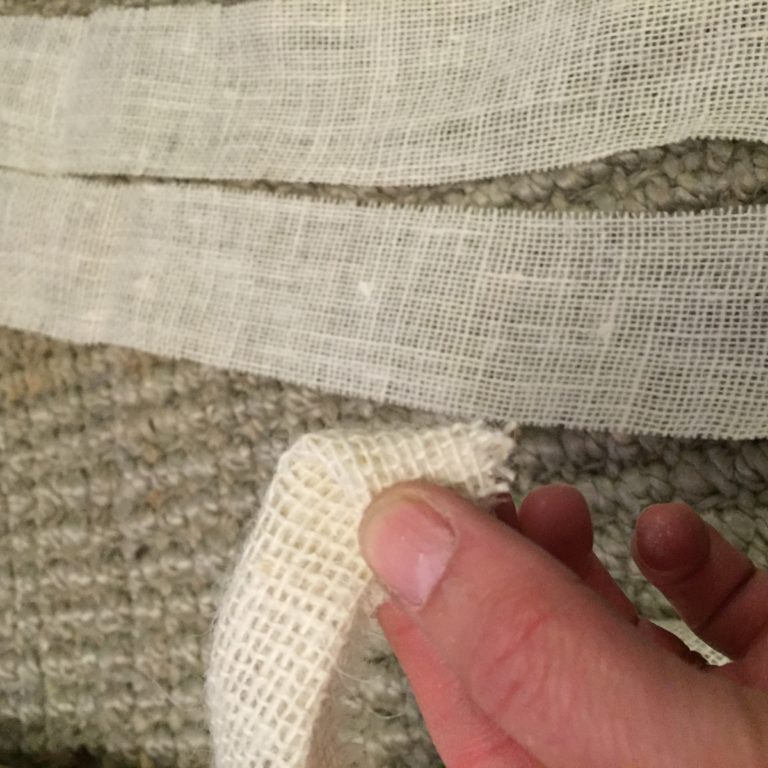 Then start to roll, continuing to twist the strip as you go. You can roll loosely and then tightly to get a variation in your "petals". Just play around until you get the look you're going for.
I have seen some tutorials where they glue as they go. I wait until the end in case you want to start over and try again.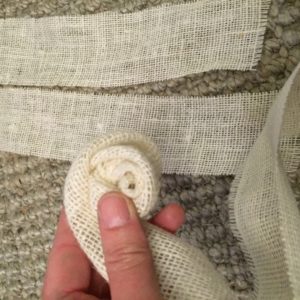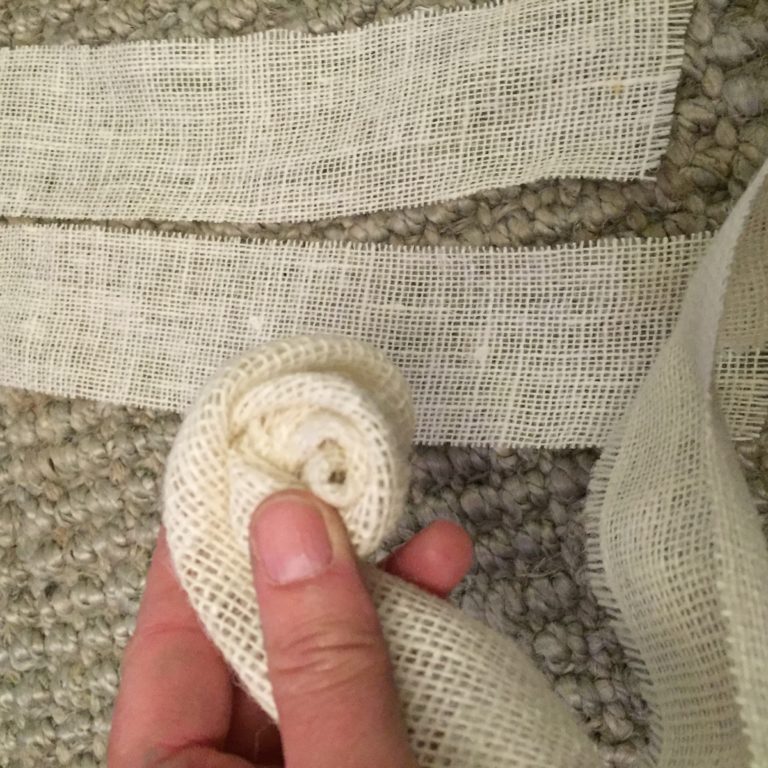 Keep twisting and rolling until you're left with a little tail at the end.
Flip your rosette over, place some glue in the center and glue your tail down.
Finally, glue a pearl in the center.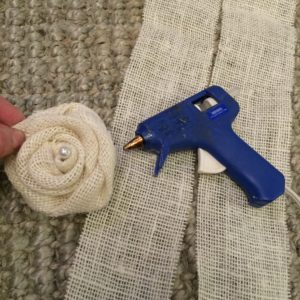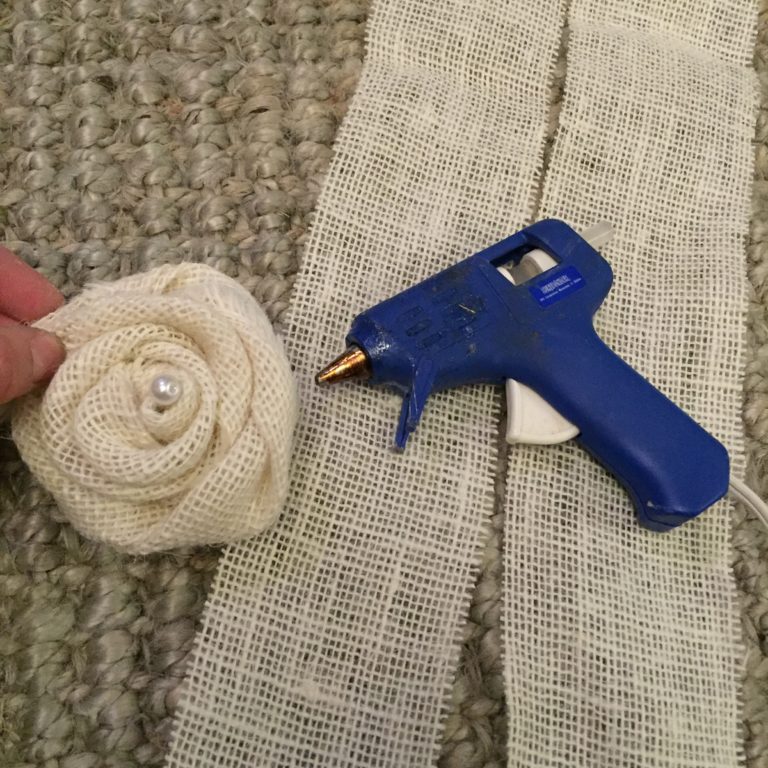 Repeat the process until you have as many burlap rosettes as you need. (Or more than you need because you never know when you may need a cute lil burlap rosette!;)
DIY Seashell Wreath for Coastal Beach Home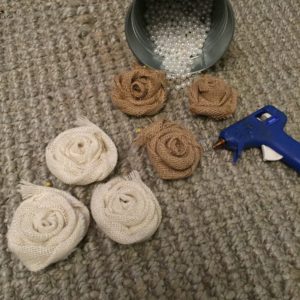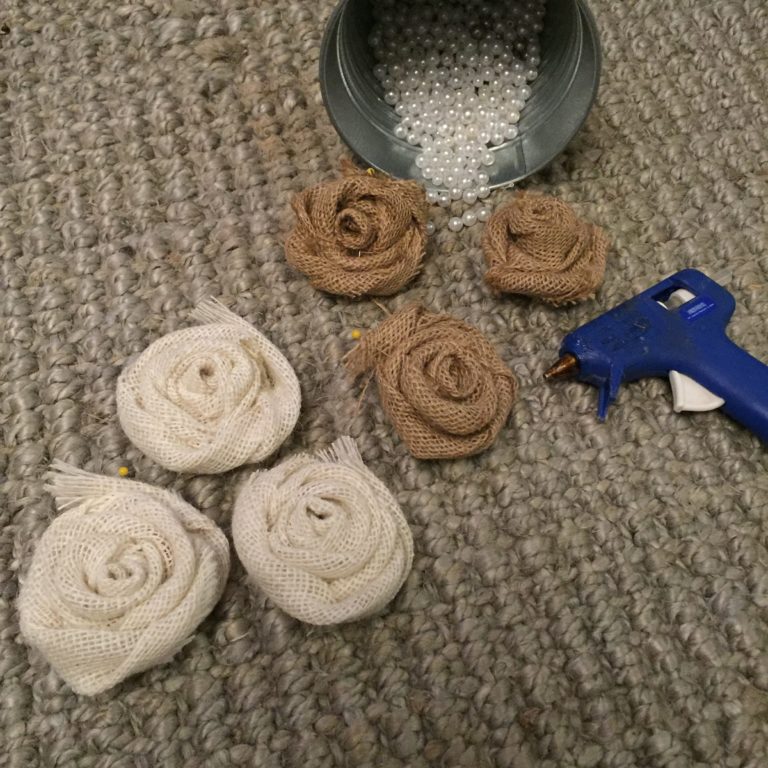 Okay now that you're like pro at making burlap rosettes… It's time to get back on the topic of how to make a DIY Seashell Wreath for Coastal Beach Home. This is the fun and easy part. All you have to do is find some ribbon that you love and wrap it around the grapevine wreath as shown.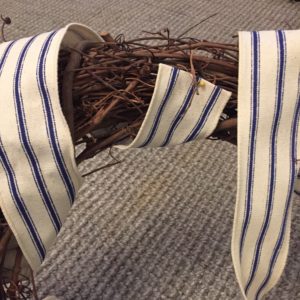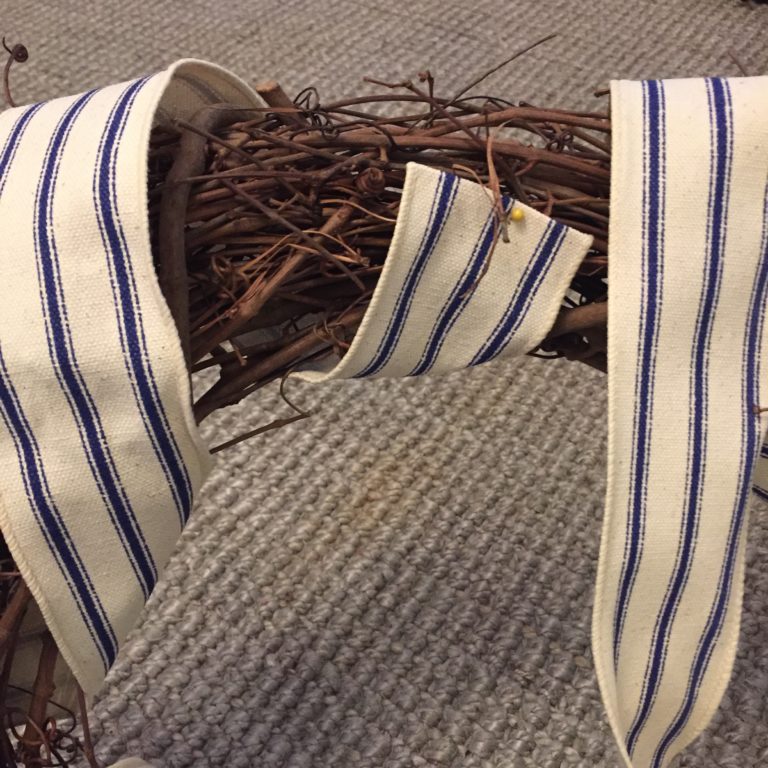 Hot glue both ends of the ribbon to the back of the wreath.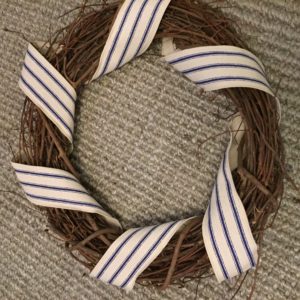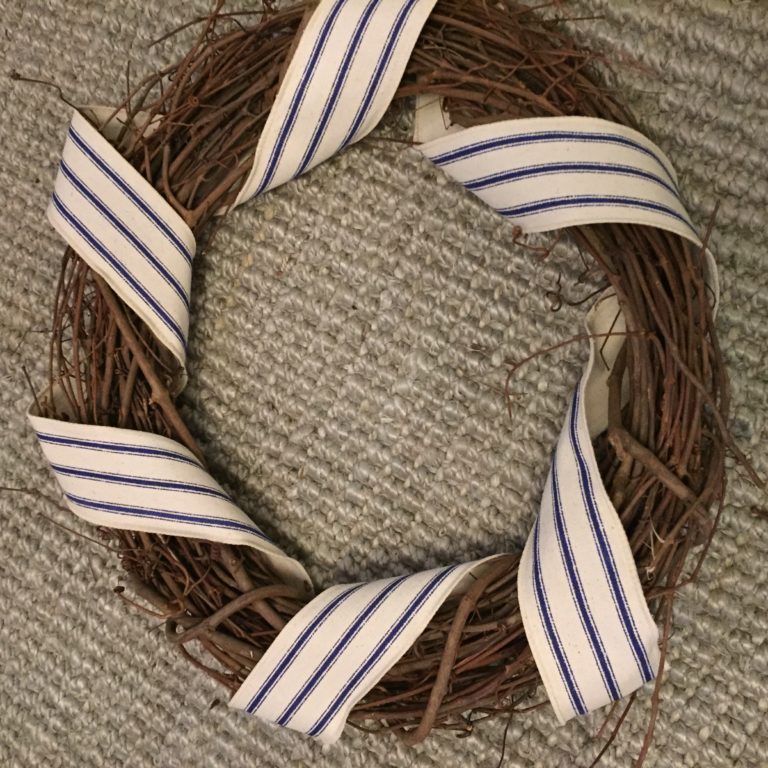 Then decorate it with your lovely burlap rosettes and seashells!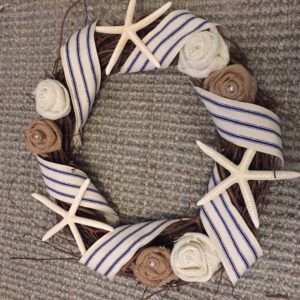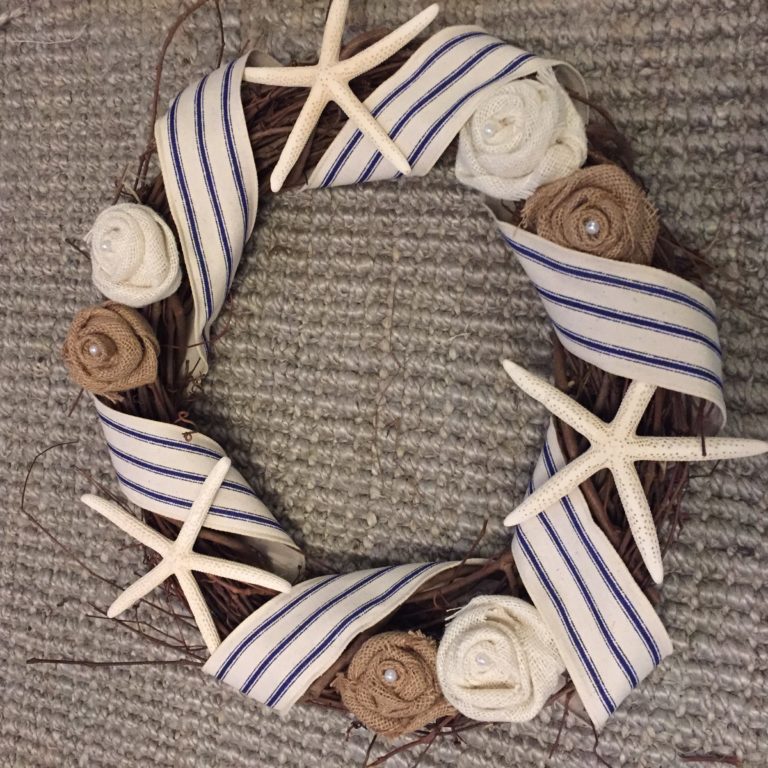 I added some greenery to make it pop, but you can leave it as it is if that's more your style as well. And that is it! You can hang it with a ribbon bow and admire your gorgeous DIY Seashell Wreath for Coastal Beach Home.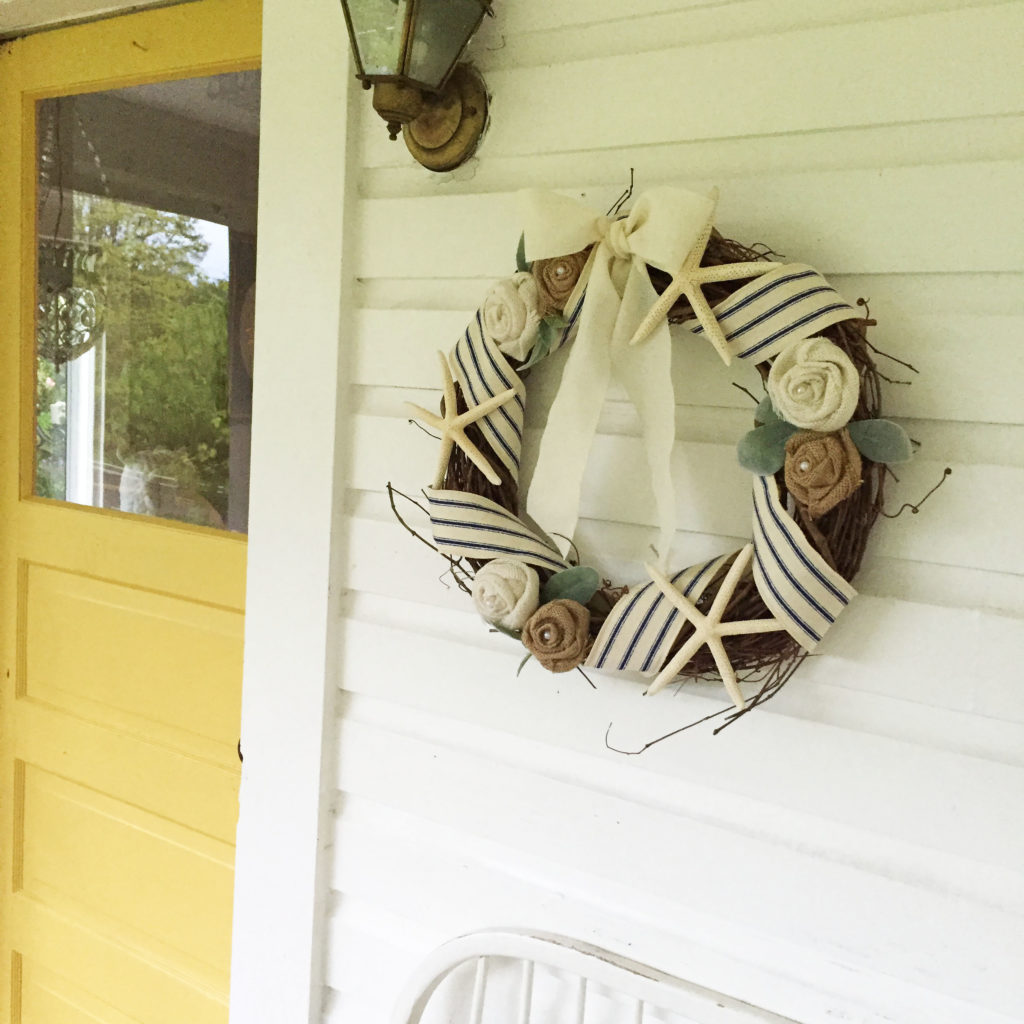 Do you have a wood exterior door? Well I do and with our weather in the pnw it needs an update here and there. Here are my tips on refinishing a wood exterior door. I hope you've enjoyed our DIY Seashell Wreath for Coastal Beach Home post.
More inspiring decor for all the beach lovers out there

*affiliate links used*