Do you have an old crusty ladder sitting around outside that you're sick and tired of looking at because it NEVER gets used? If so, then this is the perfect project for you! We created this post DIY Farmhouse Ladder – Our Favorite Aqua Blue because I am all about creating gorgeous decor for my home using simple and inexpensive materials. Oh, and did I mention that this is SO blasted easy? And it makes the most darling hanging rack for all your millions of purses and bags. I even like to use it as a towel rack in my bathroom (more photos below).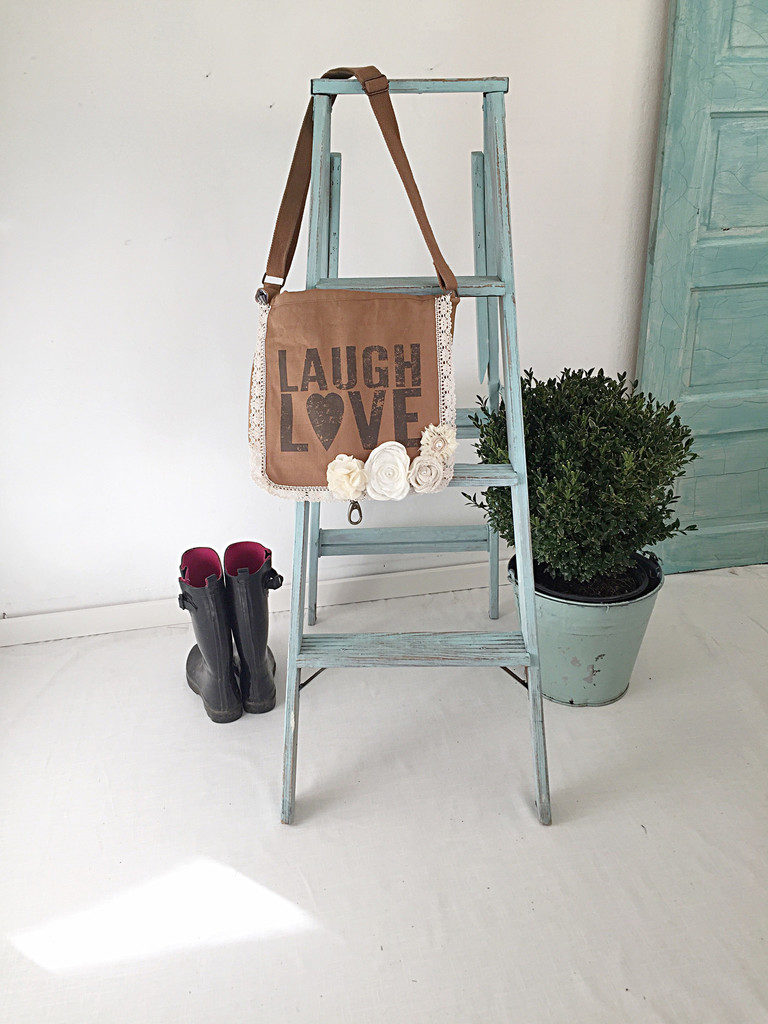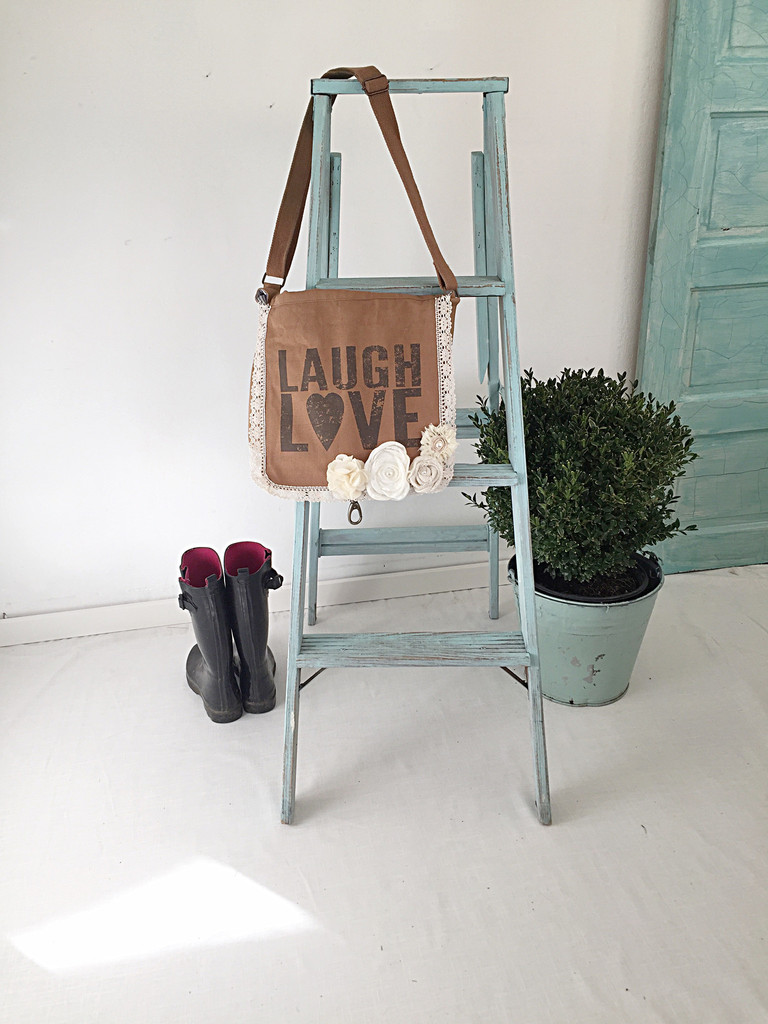 So WHAT is our favorite aqua blue color?
I will start with this because it is a question we have been asked so many times since we use it so much in our decor. If you follow us on Instagram @hallstromhome, then you know that we use aqua blue A LOT. So here it is: our favorite color that we use all the time is called Sun Washed by Ralph Lauren. It is seriously the most gorgeous color out there (and of course that is what color this ladder is). Hence the title DIY Farmhouse Ladder – Our Favorite Aqua Blue.
So…that is our go to color any time we need a little splash of color. Again, it is Sun Washed by Ralph Lauren. However, I may have found a new favorite! It is from Chip and Joanna Gaines at Magnolia Market. They have a new paint line and I am beyond obsessed. Seriously, go take a look at their new paint line. We have paint on the way and I am super excited to see the results!
How to create your DIY Farmhouse Ladder:
This is the fun part! It is seriously beyond easy. Literally this is all you will need: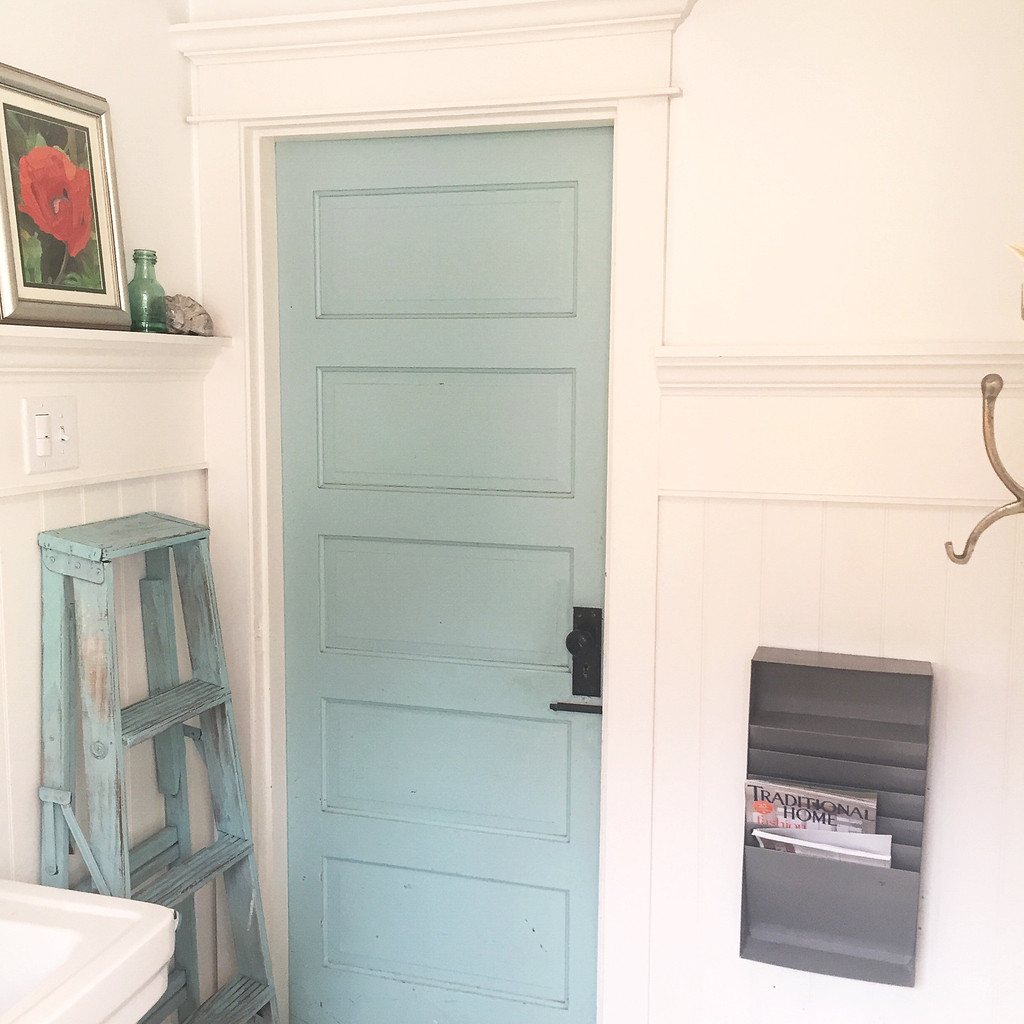 All that's left to do is paint the ladder! The thing I love best is that you don't even have to brush it on perfectly or evenly. It just adds to the farmhouse style. If you want even more of a shabby look, distress it once the paint dries. And wallah, your DIY Farmhouse Ladder is complete!
These ladders also add a cute farmhouse look to your front porch. Look how I styled this ladder with my spring porch decor.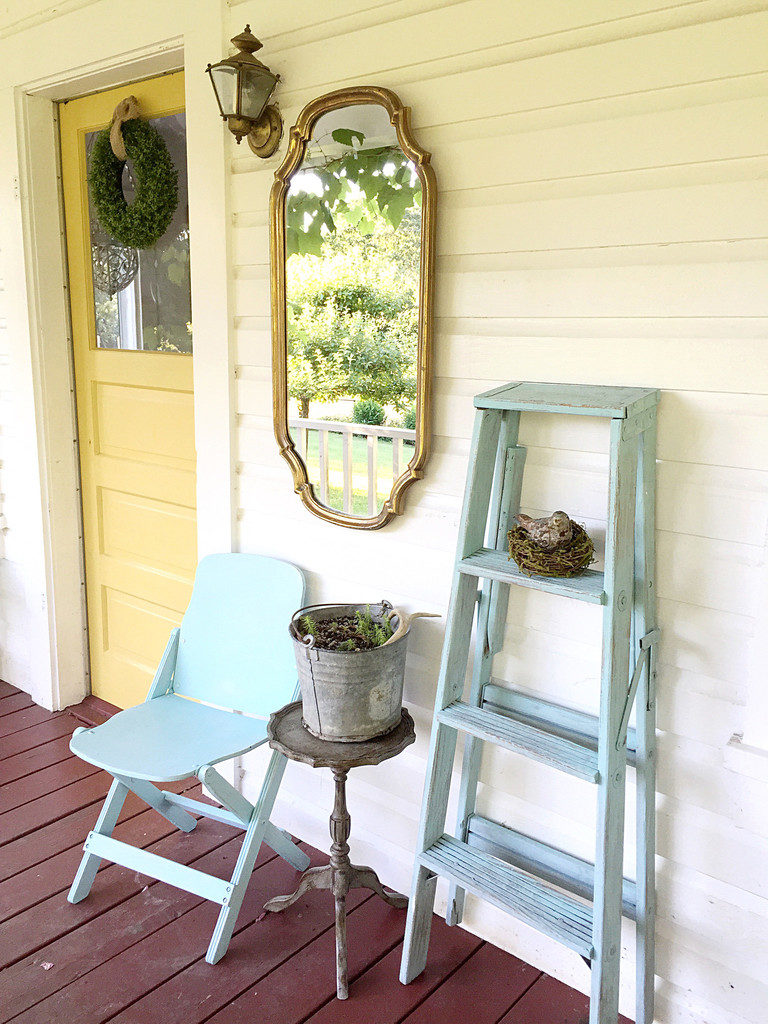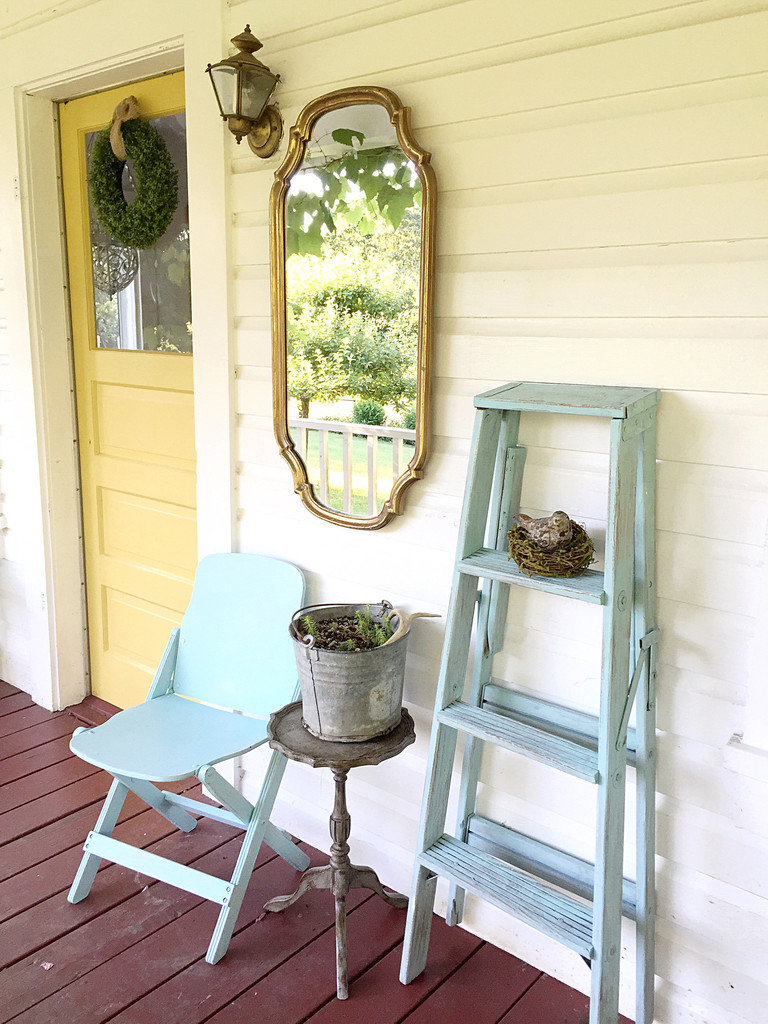 GET THE LOOK

**Mirror, vintage ladder, and chair are all for sale in our online boutique Hallstrom Home.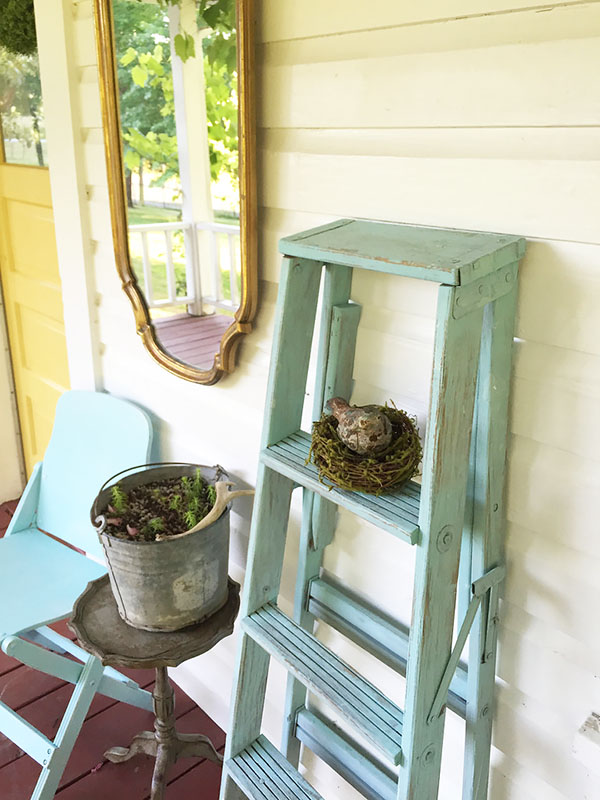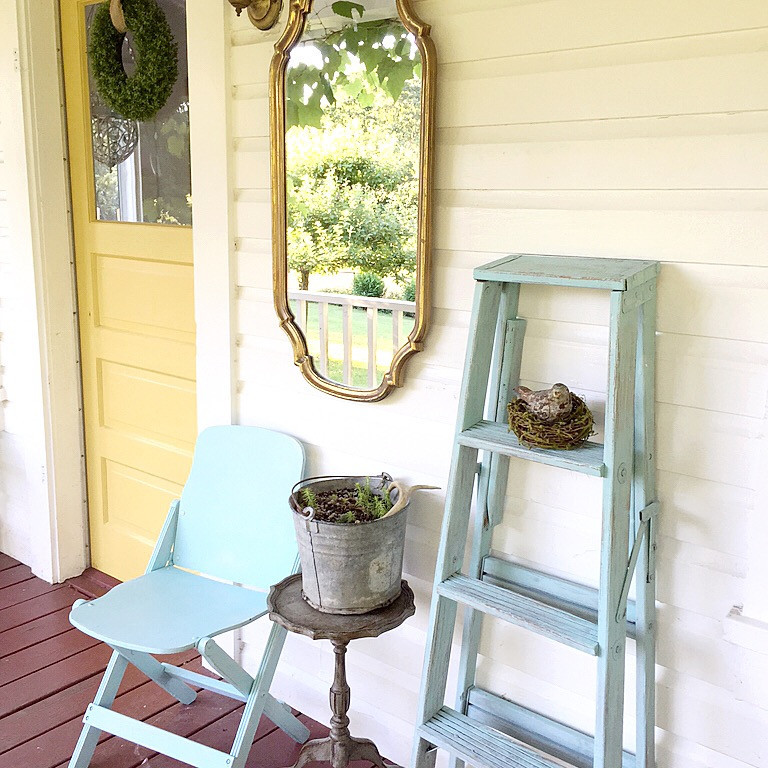 Related DIY posts: