How to Refinish a Wood Exterior Door
How to Refinish a Wood Exterior Door in quick and easy steps. Refinishing your door does not have to be hard. I will include a couple different ways to do it, and what tricks will work best. In my house my front door gets some damage done to it. With the rain almost all year round and the dog sleeping against it, redoing the door has to happen every couple of years.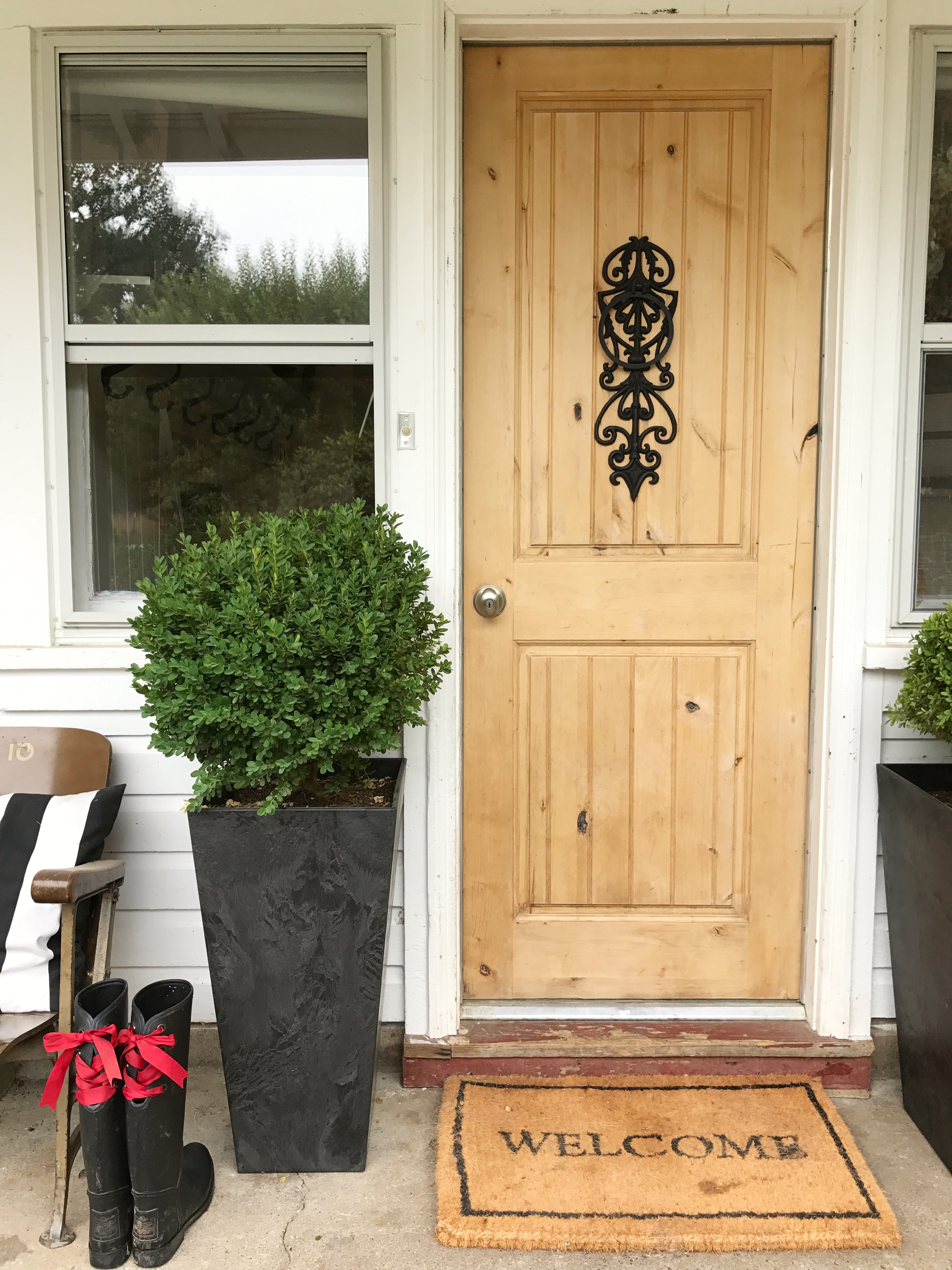 How to Refinish a Wood Exterior Door
You can remove your door to do this process, but I didn't think I needed to because of how I was refinishing it. So I started by sanding it with 120 grit sand paper. If you want an even softer look you could move to 180 grit sand paper. Getting the detailed areas can be tricky with a hand sander, so using a fine grit sponge sander works great. To remove the excess dust you then use a tack cloth. But I didn't have one of those so I just used a normal cloth.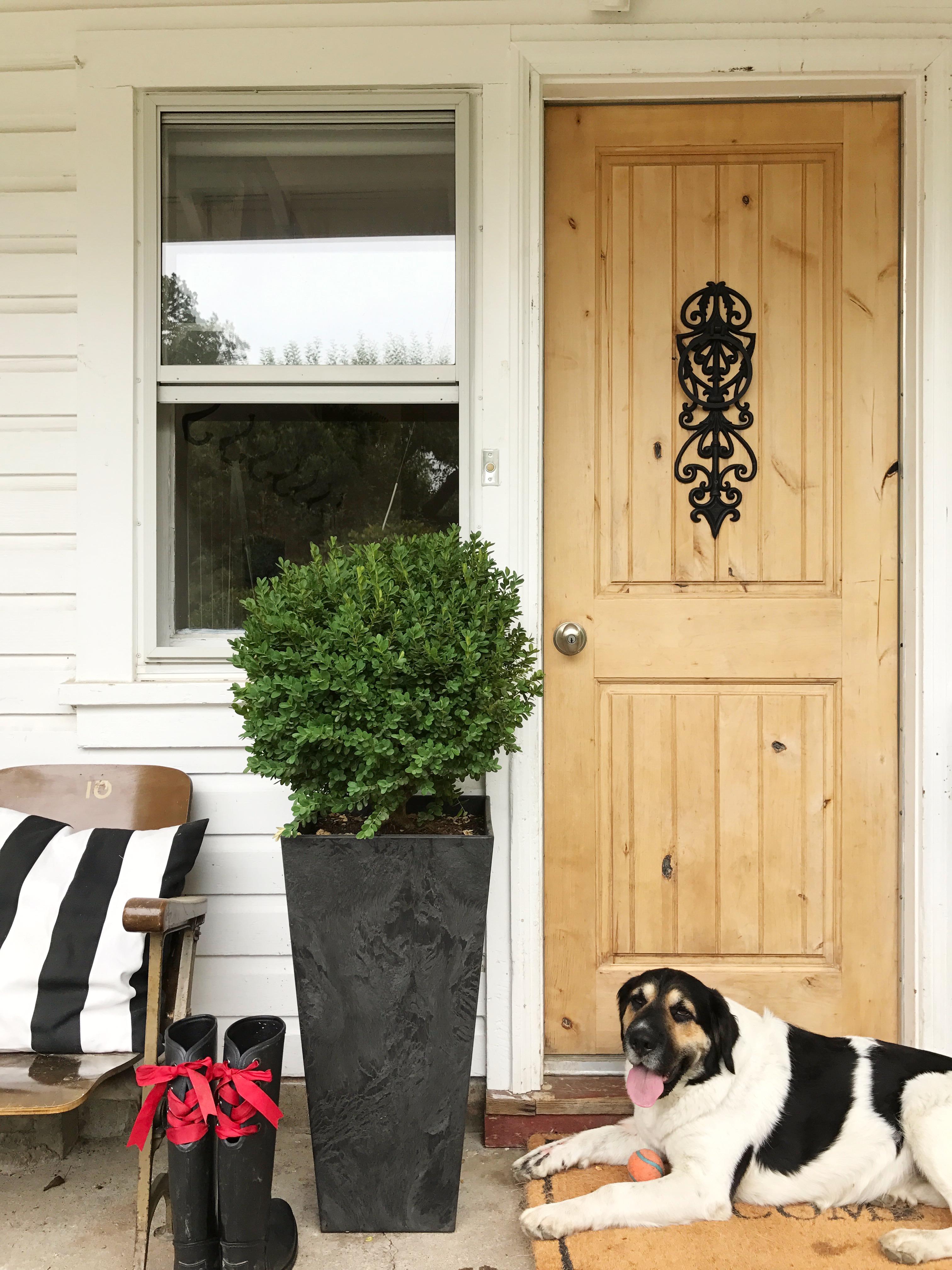 I then wax my door using Amy Howards Clear Wax®, which you can find here. But really any brand of wax could work well. This clear wax polishes the surface, doesn't alter the color and it protects and seals the surface. I just use a rag to apply the wax with an even coat. I let it dry and repeat it two more times. If you want and even shinier surface you can buff out the wax. With the crazy, wonderful weather here in PNW, I need all the help I can get with furniture that takes a beating on the weather. The wax creates a nice seal on the outdoor elements and if you have an outdoor space I have the perfect fix for those outdoor pillows here.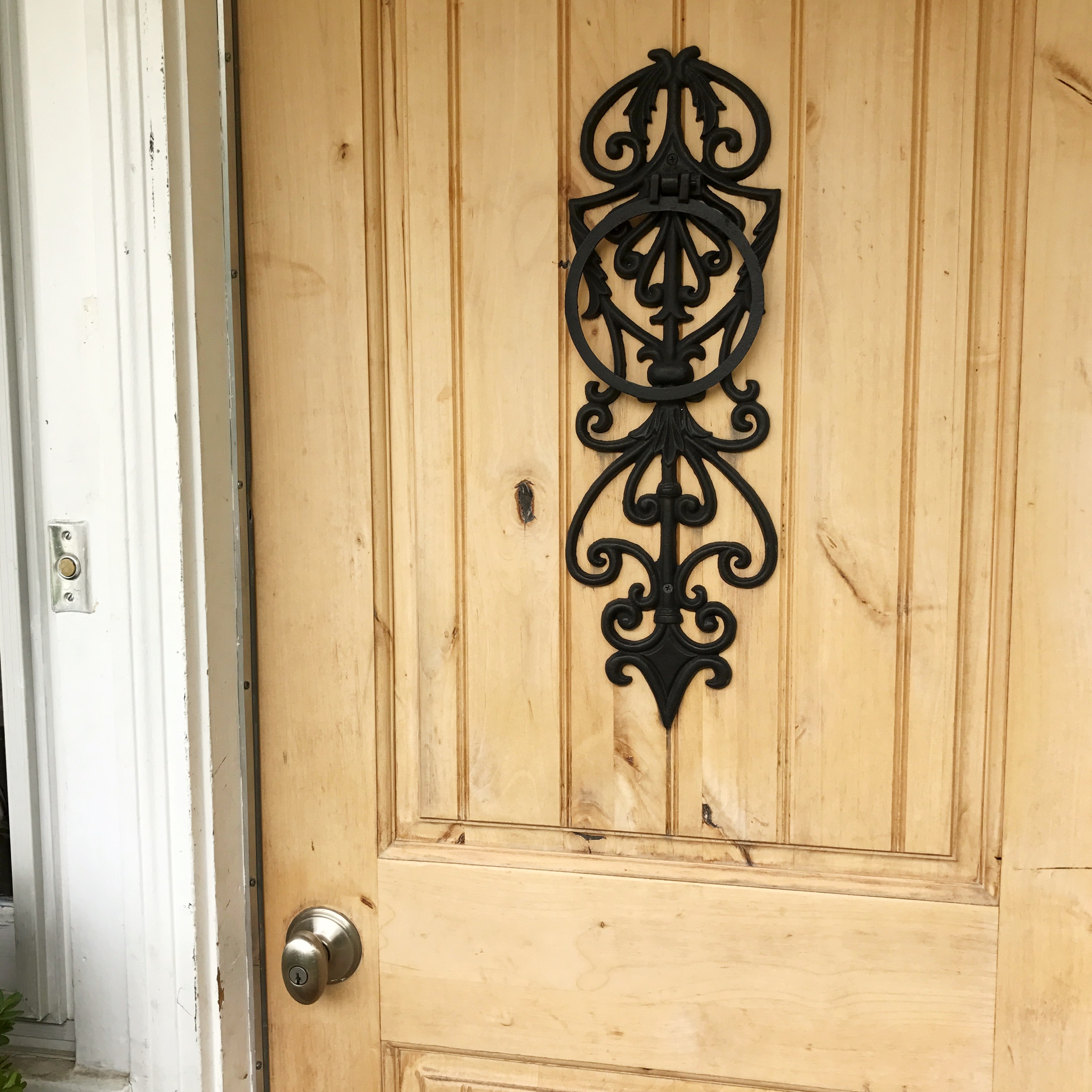 Now I have this wonderful refinished door. It's been through kids, rainy weather, and dirty dogs. This door looks new and it's ready for the action of my farmhouse life! If you're looking for another way to refinish your door, staining is a great option. Check out Erin Heatons post about redoing her gorgeous 81 year old door. It has great quick and simple steps, read about it here. If you want to take a look at my fun life on the farm, come check out my Instagram here.