If you read our Bohemian Garden Party post, then you probably remembered that we promised more details on the decor. Well, we are FINALLY getting to it! Today we will share the Garden Party Tablescape Decor. Do you ever just want to throw a magical garden party? I love having my girls' friends over to enjoy a beautiful summer party.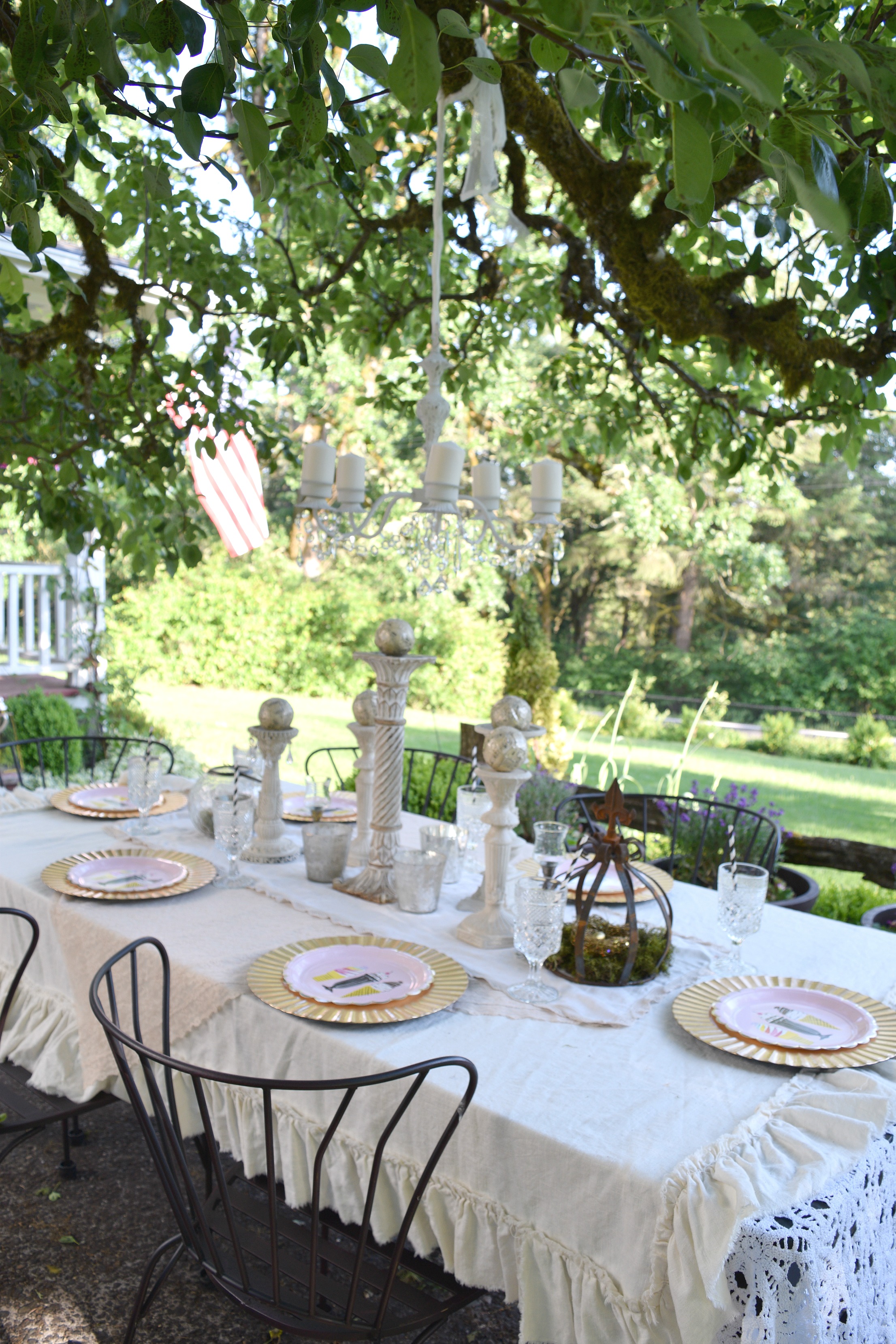 Garden Party Tablescape Decor
We needed the tablescape to be something whimsical, but still classy and glamorous. It was the perfect place to enjoy our chocolate cake and tea. We started by layering a crochet tablecloth with one of our new washed linen tablecloths, to add a touch of whimsy. I added a vintage linen tablecloth to go with the bohemian theme. Ruffles and lace will always make the table a bit more chic.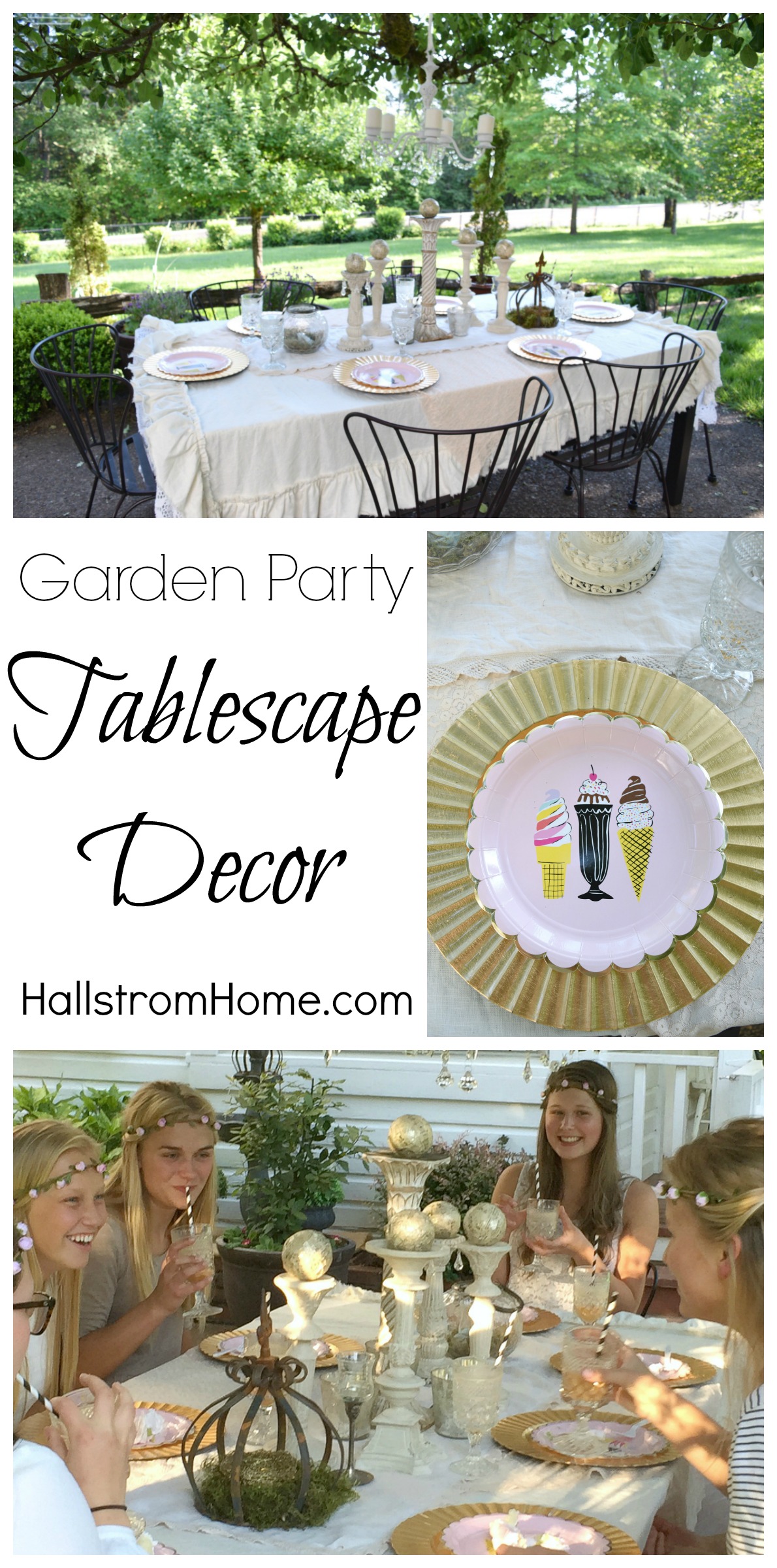 GET THE LOOK

Adding crowns, candle holders, and gold is a great way to throw a garden party. Adding shabby chic linens, helps accomplish that. The rest of the decor is from our online boutique, Hallstrom Home. I usually do things last minute. Hey it's not my fault, I just am always running around. This was thrown together so quick and easy. So don't stress about creating a perfect garden party. Because the best ones are imperfect and that's what makes them perfect.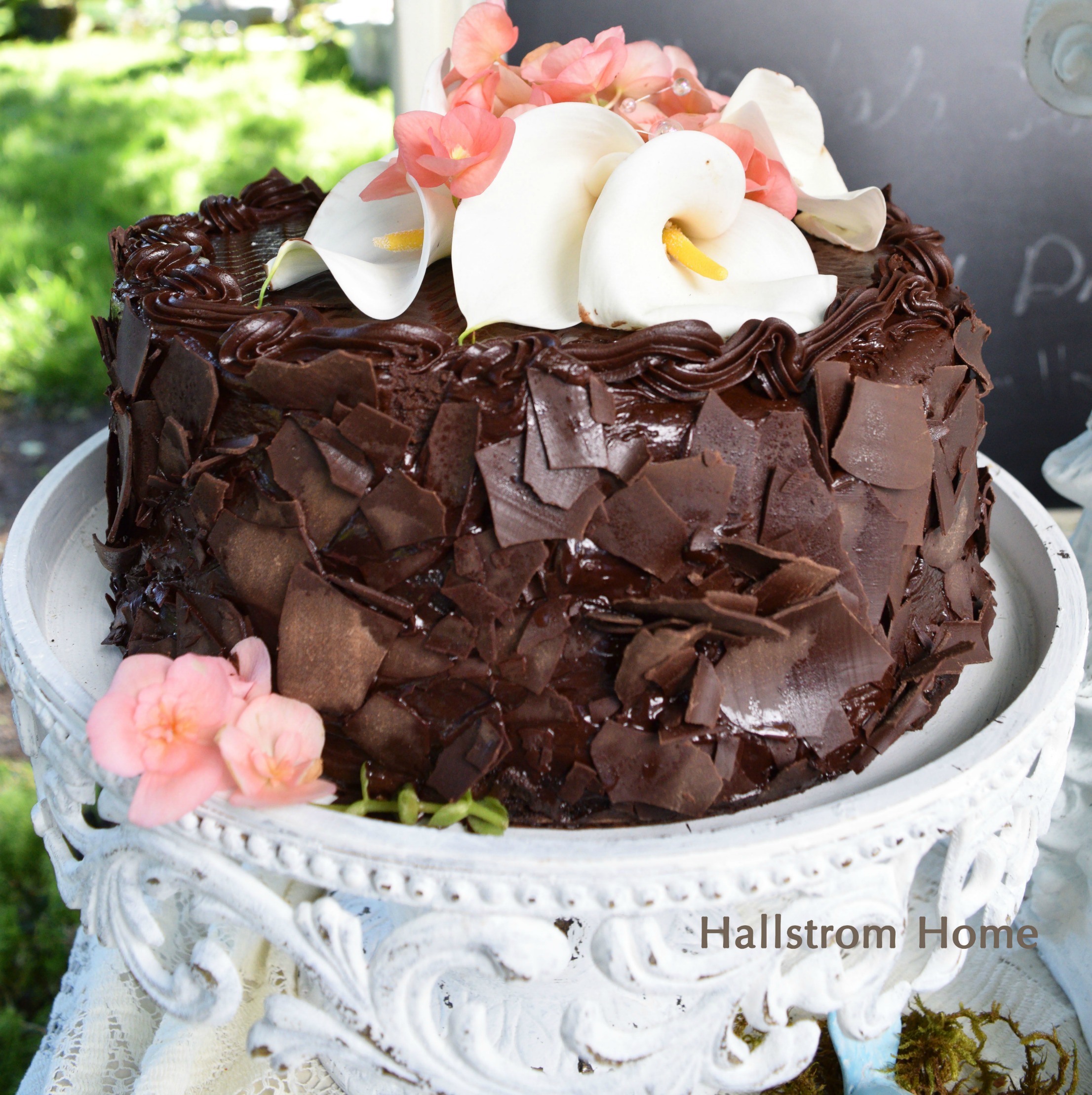 What better way to enjoy a party than good friends and good food? Having a cake is a must! The secret is that this was a store bought cake, but I add my own touch to it.
Don't forget the party favors!
Amazon is always my go-to for party planning. Click on any of these images for our favorite products.
*affiliate links used in this post*