If you've been following along for a while you know that we can't have any fish in the house. Our Lily is extremely allergic to it. So we have never cooked it in the house. But now that she has moved to North Carolina, we thought we would cook some up for Aila's birthday party! Come try our Healthy Creamy Dill Sauce, perfect for salmon and many other fish.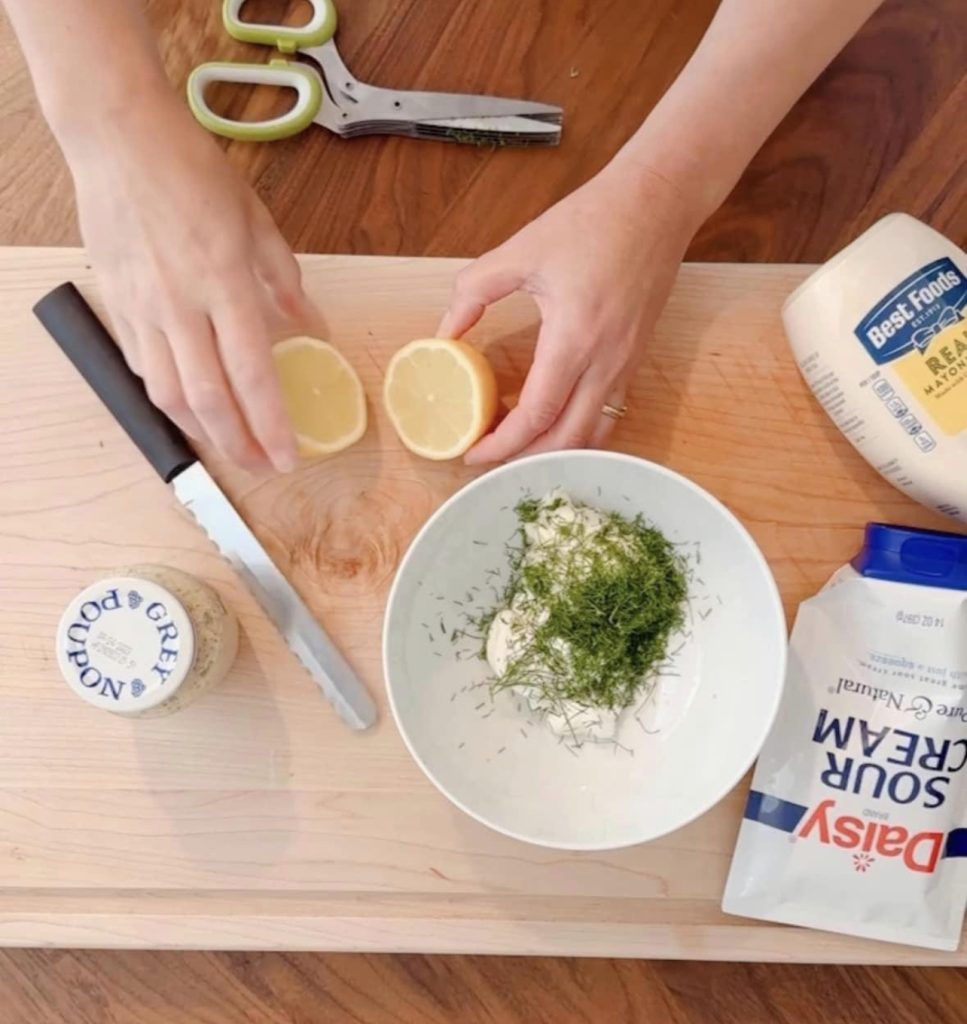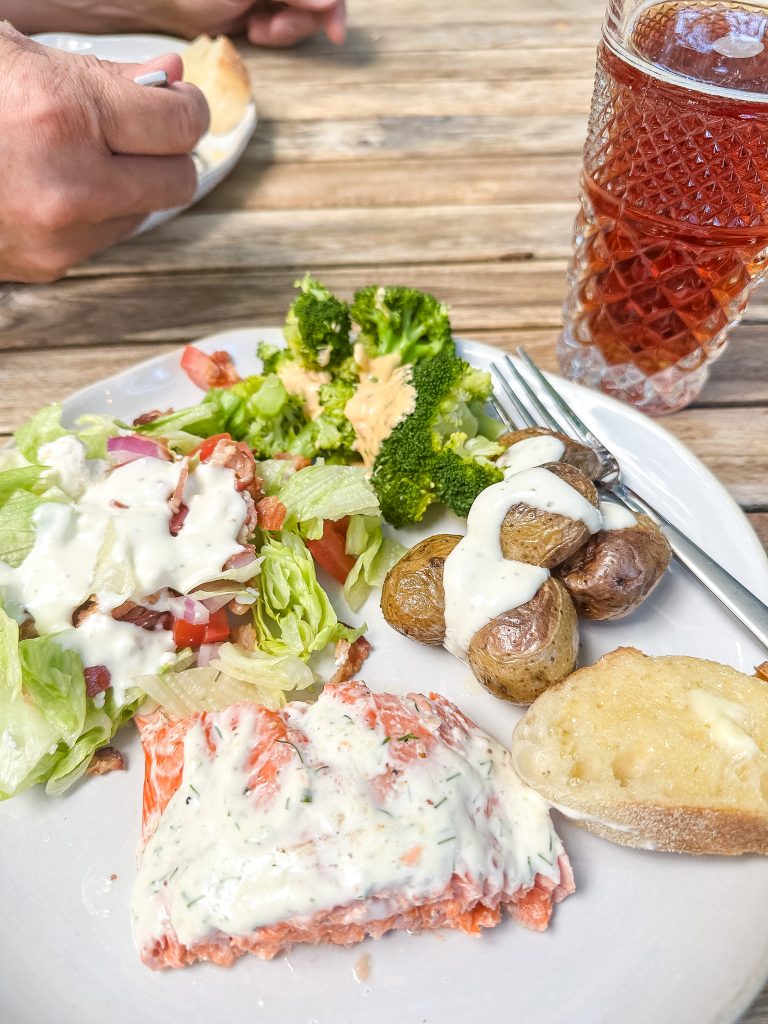 I got a couple pieces of salmon to feed the whole family and I salt and peppered it before putting it into the oven. Once it came out I spread the sauce all over the salmon and served. You can also put the sauce on before and then cook it. But I wanted a nice fresh sauce when it came out of the oven.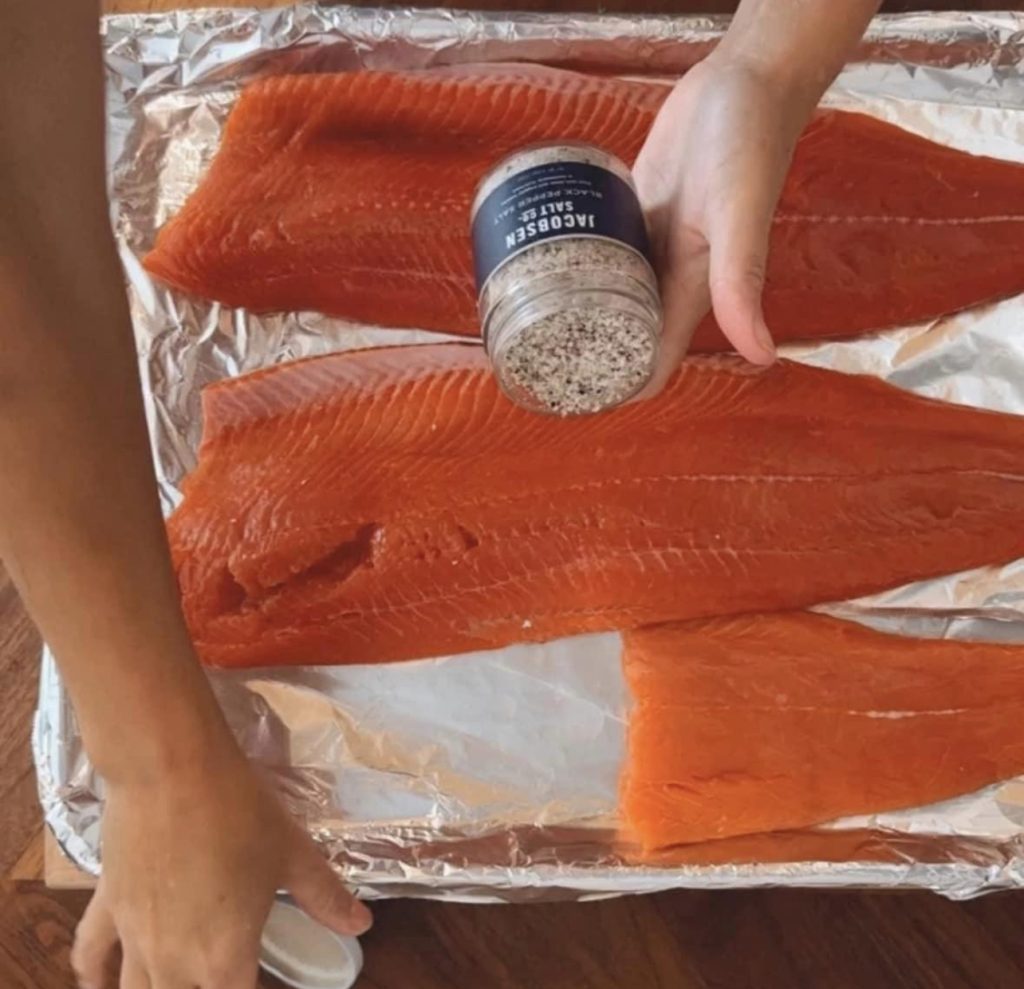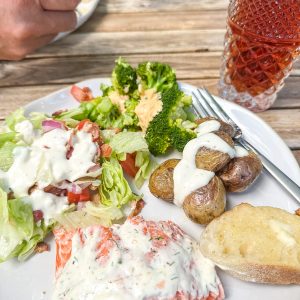 Creamy Salmon Sauce
Healthy creamy dill sauce, so quick and easy adds the perfect touch to any fish!
Ingredients
1/2

Cup

Mayonaisse

1/2

Cup

Sour Cream

2

tsp

Dijon Mustard

1/2

tsp

Garlic Powder

Pinch

Salt

1

Tbsp

Honey

1

tsp

Paprika

1

Tbsp

Dill
Instructions
Combine all ingredients in a bowl.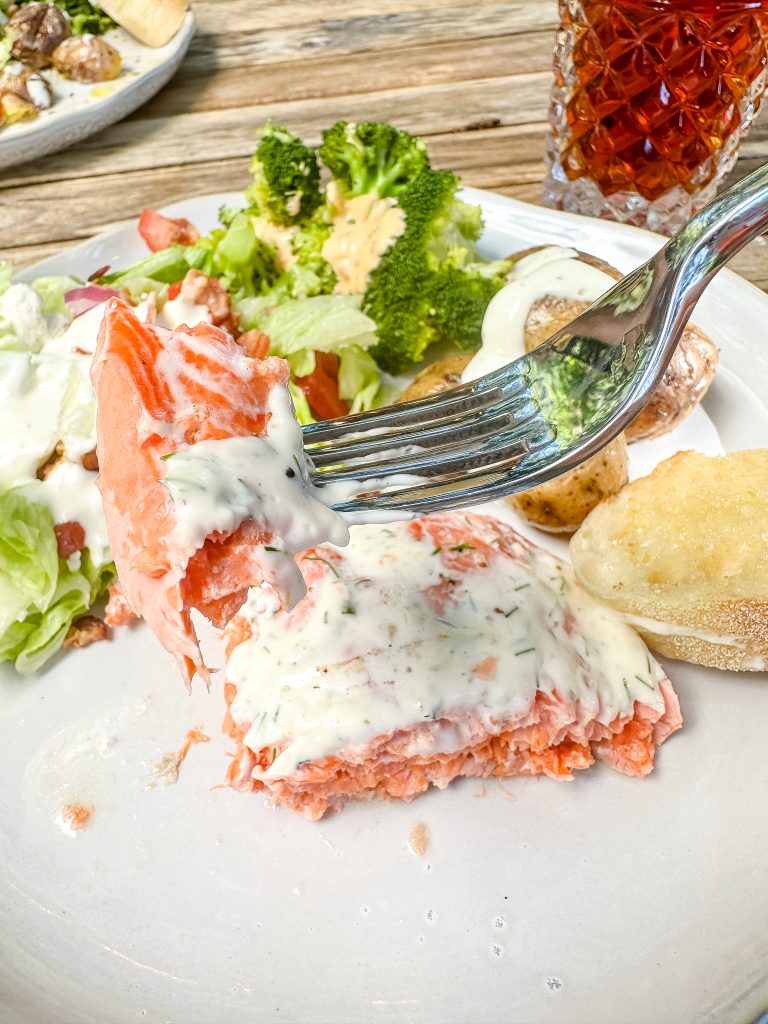 Healthy Creamy Dill Sauce
This meal was for my granddaughter's 4th birthday! We did a pinata and opened presents for such a special night! All the kids were just so surprised there was fish in the house because no one is used to it. We sure were wishing Lily was there though. But Vic, Josie and I are just getting into North Carolina to visit her and my mom. You can watch our adventures over on Instagram.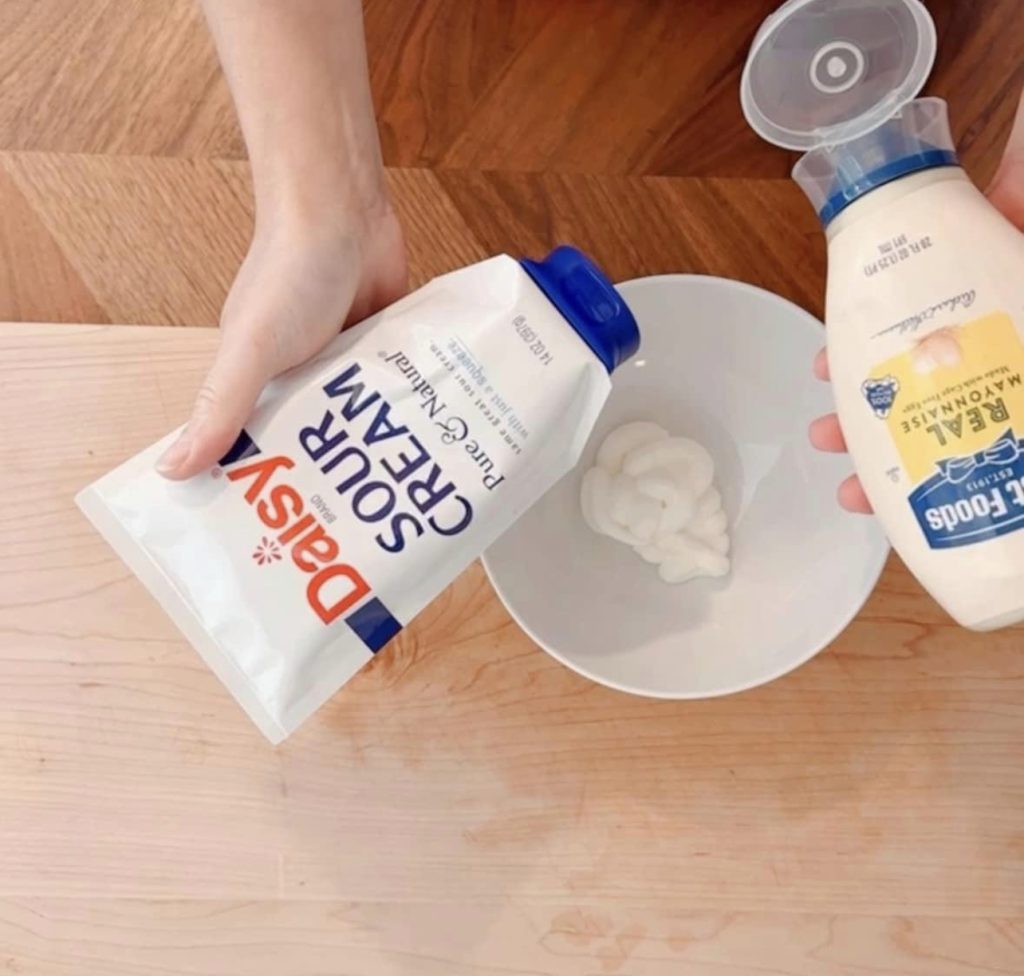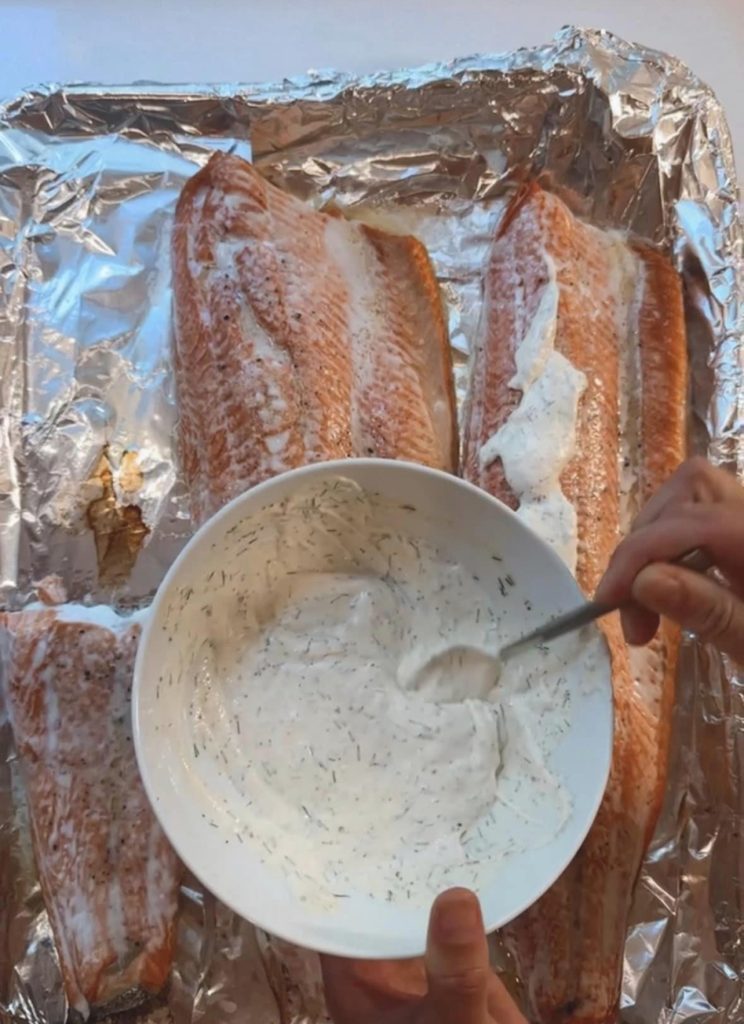 Creamy Salmon Sauce
If you want a slightly healthier version of this creamy sauce, instead of mayo and sour cream you can use greek yogurt. Another great sauce to try is our zesty hamburger spread. We love to use it on fries and even chicken strips.