Our zesty homemade hamburger spread is a flavorful sauce that's easy for a healthy family meal in minutes. This secret sauce recipe was made in a matter of minutes because the pantry was low on spices and the fridge nearly empty due to my long work days at the store. I wanted to create a hamburger spread that tasted like I spent a long time on our meal. Visit my Instagram at Hallstrom Home for the day I made it meal.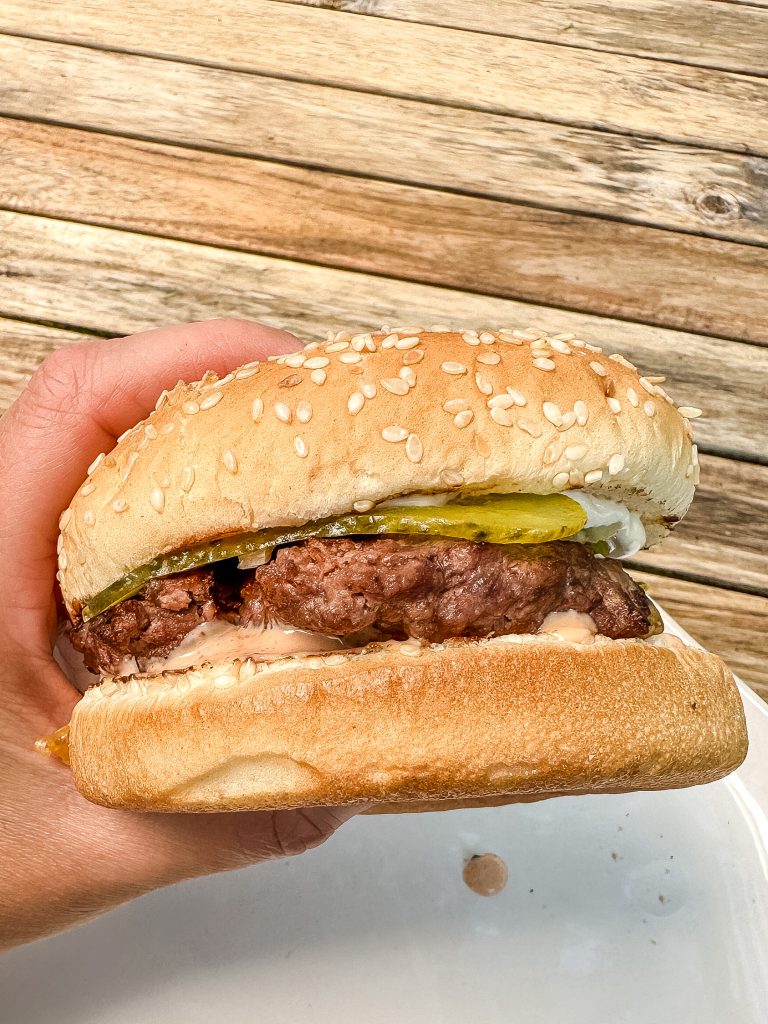 Homemade Secret HAMBURGER SAUCE
What's the difference with this zesty hamburger spread verses Thousand Island?
The two share a lot of similarities in ingredients and color, but they're not exactly the same. Burger sauce is really just a mix of condiments like mayo, mustard, ketchup, and relish with a few extra flavorings thrown in. Thousand Island is a bit more complicated. It's mayo-based and contains ketchup and relish, but traditional recipes also contain ingredients like hard-boiled egg, onion, and some sort of acid like lemon or vinegar
Classic BURGER Sauce
Let's get to this Zesty Hamburger Spread Recipe. There is more info on how long you can store this sauce recipe and any other questions you may have below.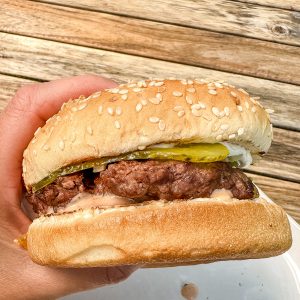 Zesty Hamburger Spread
Quick and Easy Hamburger Sauce For A Healthy Family Meal
Ingredients
1

Cup

Best Foods Mayo

2

Tbsp

Ketchup

2

tsp

Dijon or Yellow Mustard

2

tsp

Hot Sauce or Sriracha

1/2

tsp

Ground Black Pepper

1/2

tsp

Chipotle Chili Pepper
Instructions
Mix all together in one bowl.
Notes
Add salt to taste and maybe a pinch of brown sugar for flavor 
Question and Answers you may have on making this zesty hamburger spread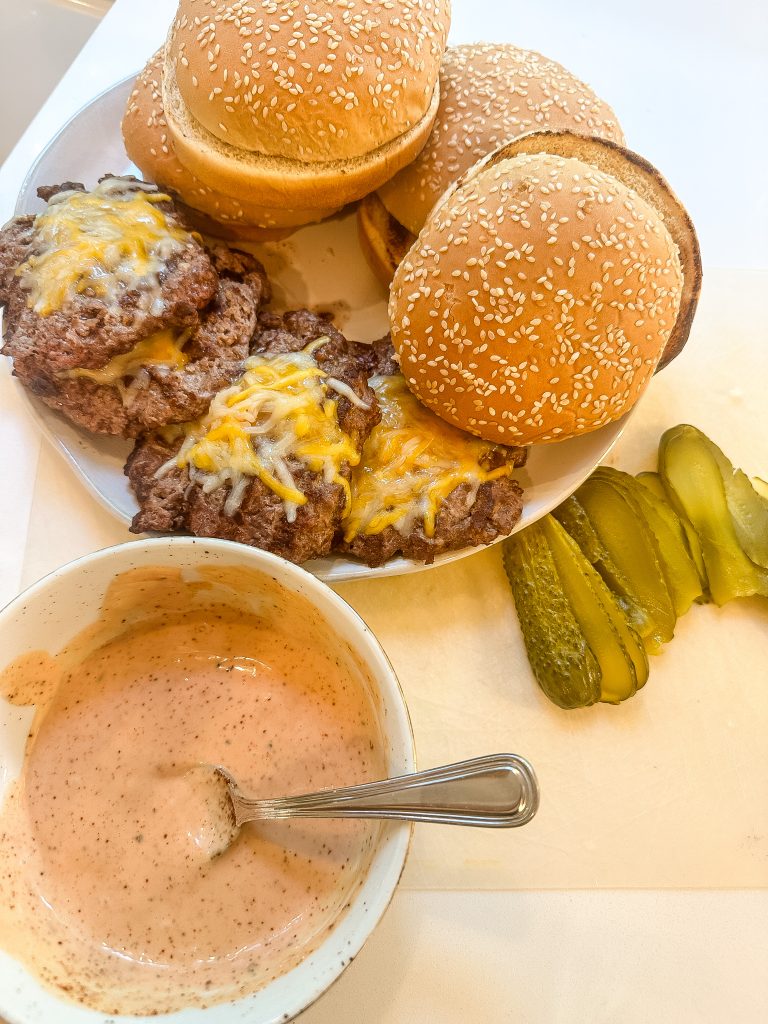 How long does this last? Like many sauces without protein, it will last many weeks in the fridge in a airtight container.
What foods pair with this burger sauce? Fried chicken, crab cakes and french fries are all good with this.
HEALTHY Family Meal Planning
Getting kids to eat healthy is important to me so we grow our own grass fed beef. Using fresh ingredients and healthy spices that aid in proper digestion is alo key with the recipes I create.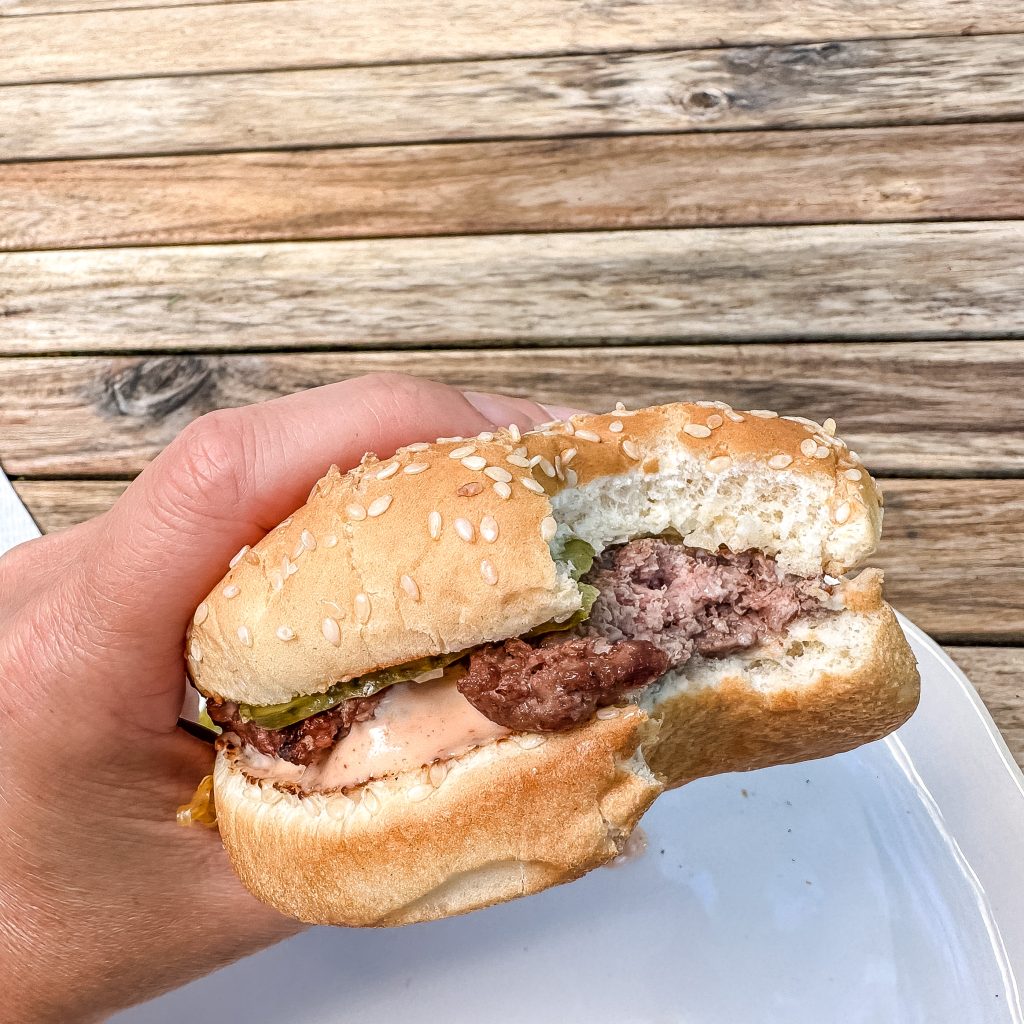 Bar-B-que for a crowd with our zesty HAMBURGER Spread