Our Modern Farmhouse Christmas Porch
You guys should have seen the day that I created our Modern Farmhouse Christmas Porch. I had just gotten Daisy a new red plaid dog bed for the holidays and it was sitting down at the base of the bed that's on our front porch. Well, As I was putting our holiday decor together. Daisy decided to take over. I guess I didn't really care as she is expecting puppies in Mid December so I have been spoiling her a bit. She now has an IG account here. You guys are joining me today in It's a Wonderful House Christmas Blog Hop! If you're here From House to Home, welcome!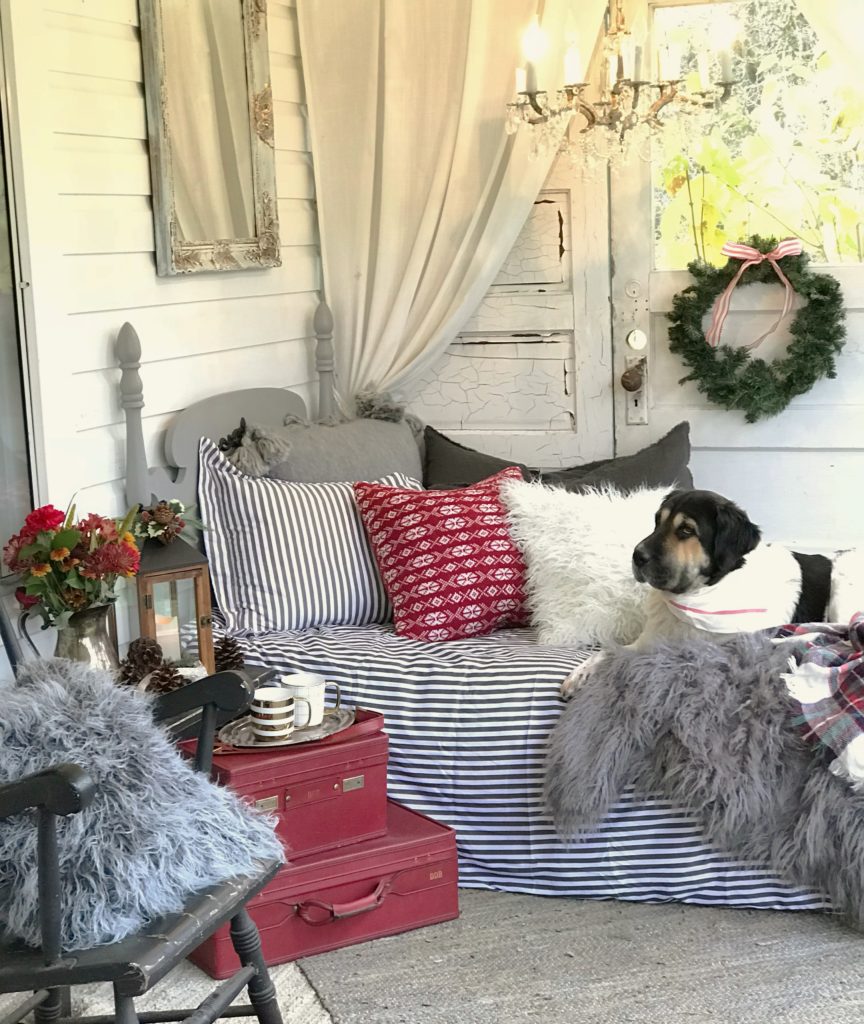 For this setting I went with some nice grays and reds. If you want to shop for this look, I will include links to shop. I use affiliate links as stated in my blog. The red and gray really compliment each other and bring out that modern farmhouse Christmas.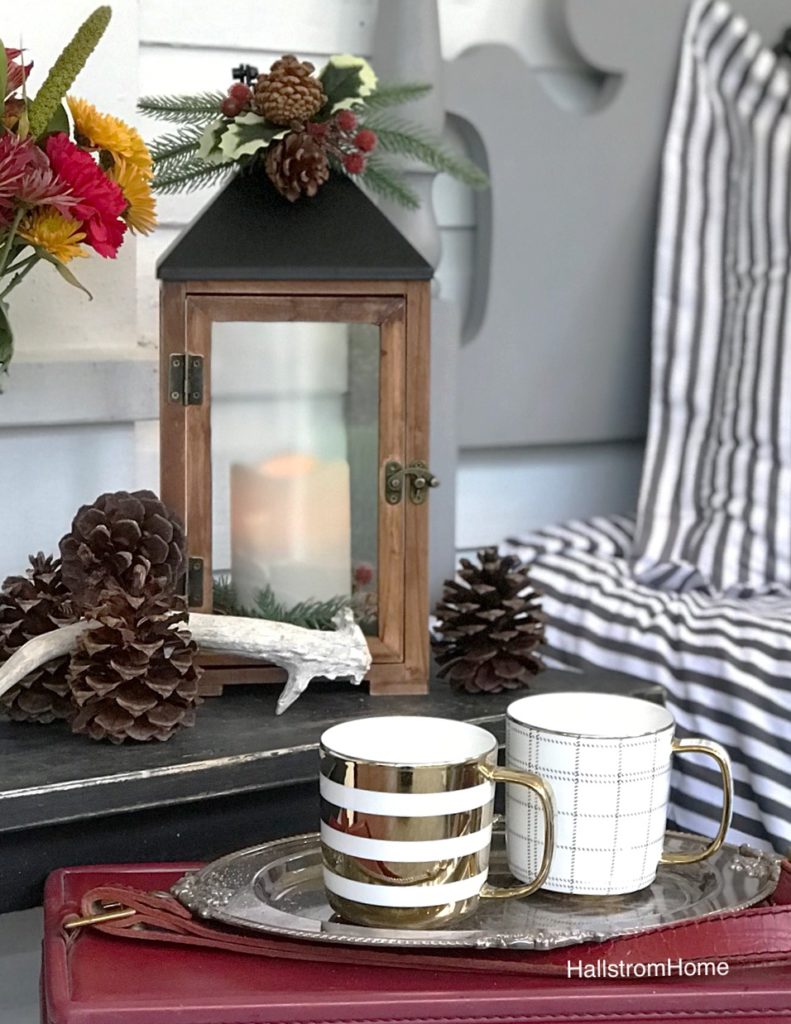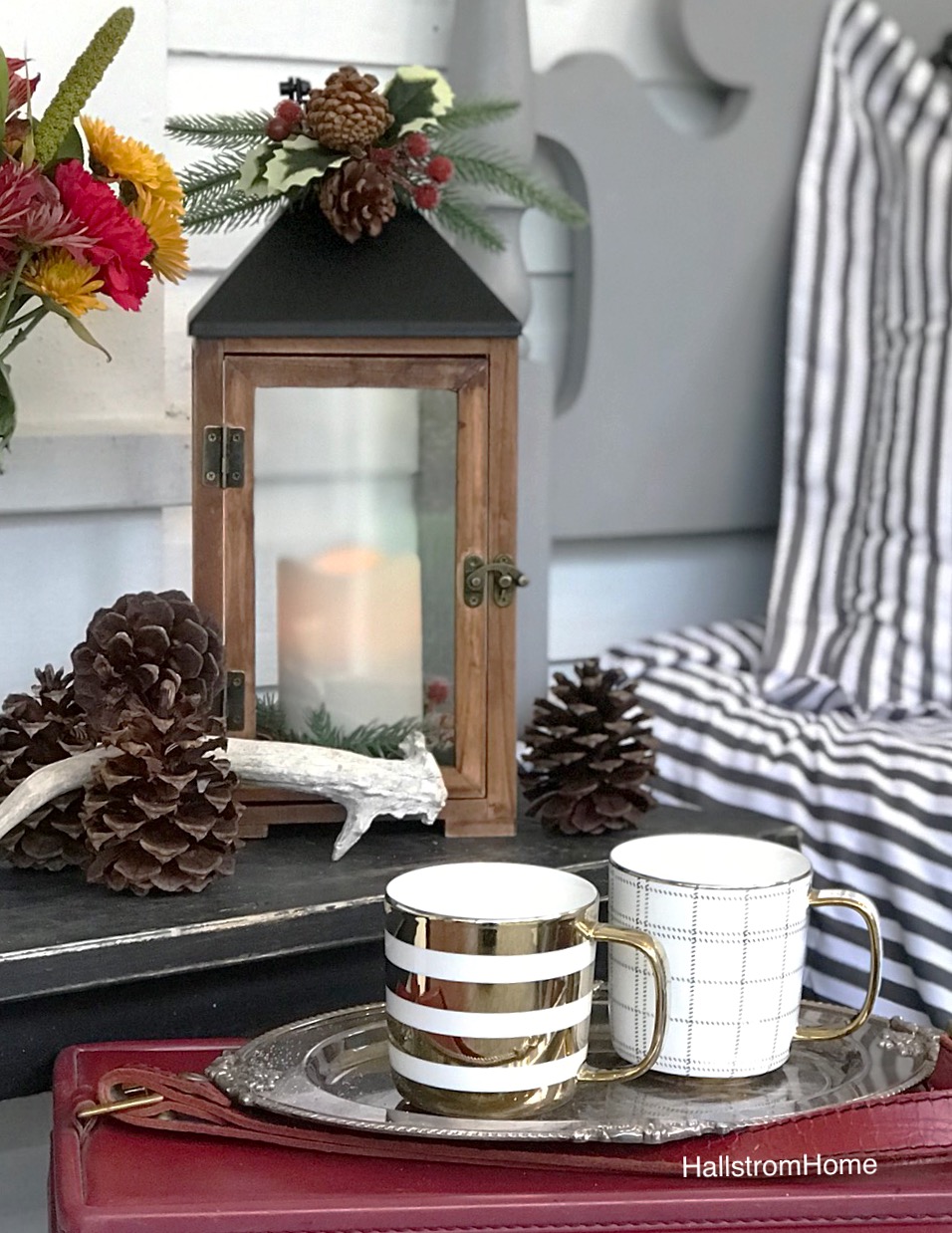 Of course I went with some pops of gold. It's a classy way to get a Christmas look. In my Etsy shop I have a similar suitcase set here.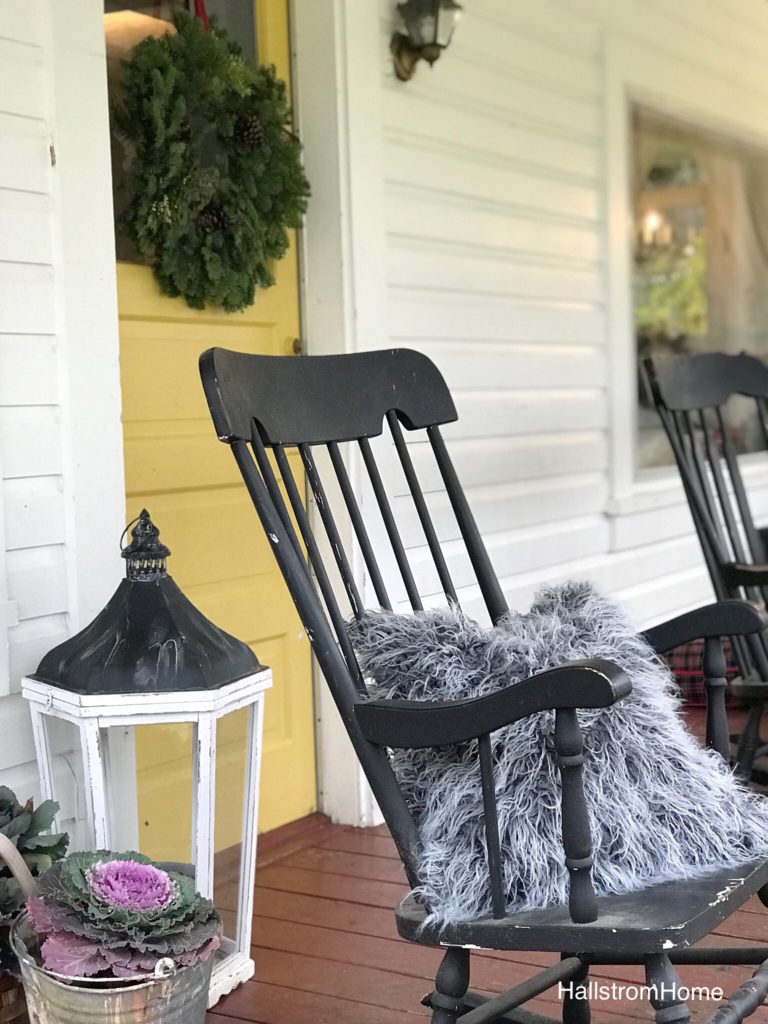 Our Modern Farmhouse Christmas Porch
I love pillows, I could probably fill a room and I'm not kidding! Someone needs to stop me. Christmas time brings so much joy, but it can also bring some stress with all the planning. I have a perfect blog with all the best farmhouse Christmas decor on Amazon, one quick and easy place to shop!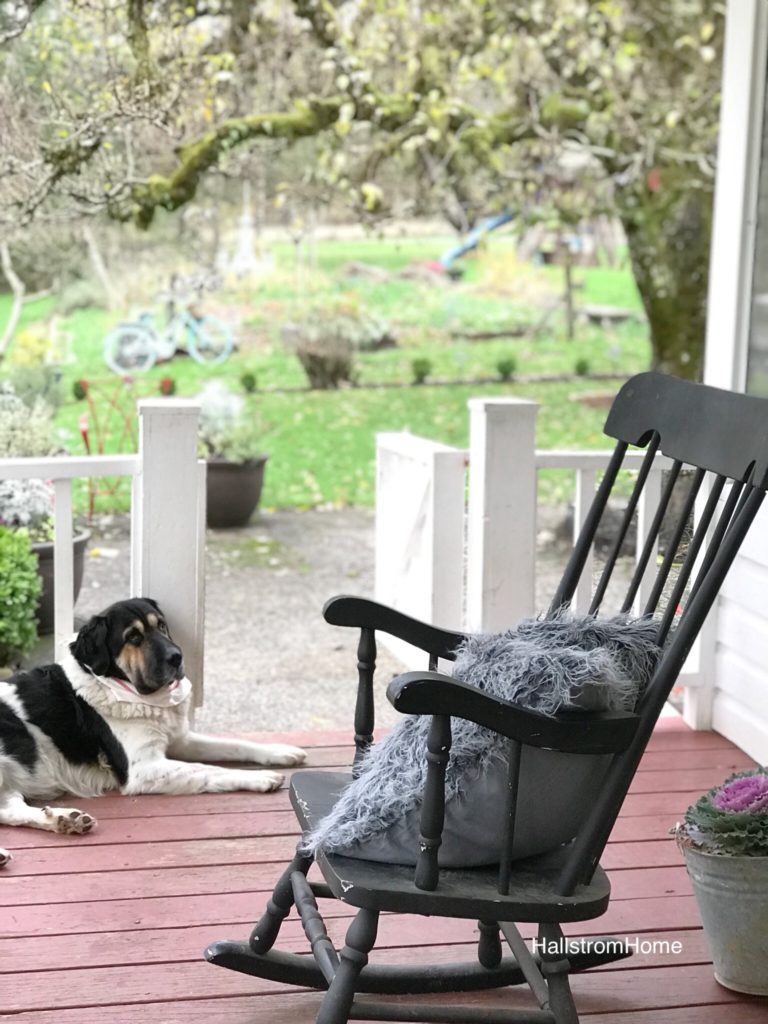 For the bedding I used a couple of my custom linen pillow shams, which can be found in my shop here. So I am doing something so fun this season, giveaways. Go check out my Insta here for all the details!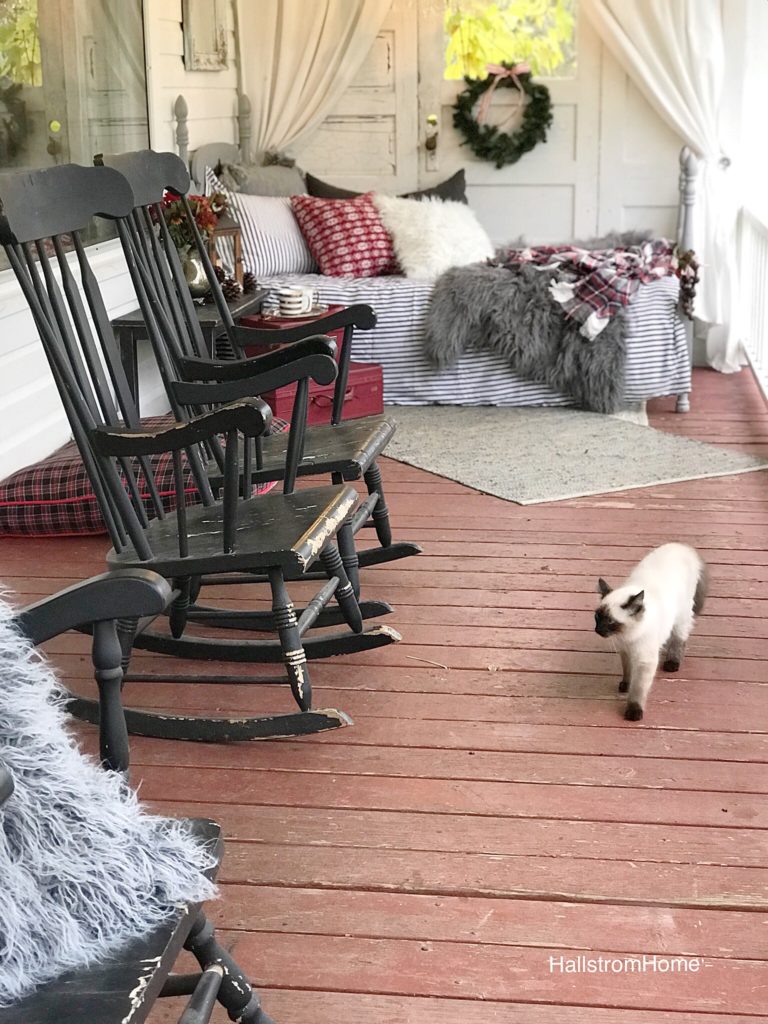 Skippy was having too much fun playing with the decor..as usual! She is also part of the Instagram fun now. You can also find this chalk painted bed frame in my Etsy shop here.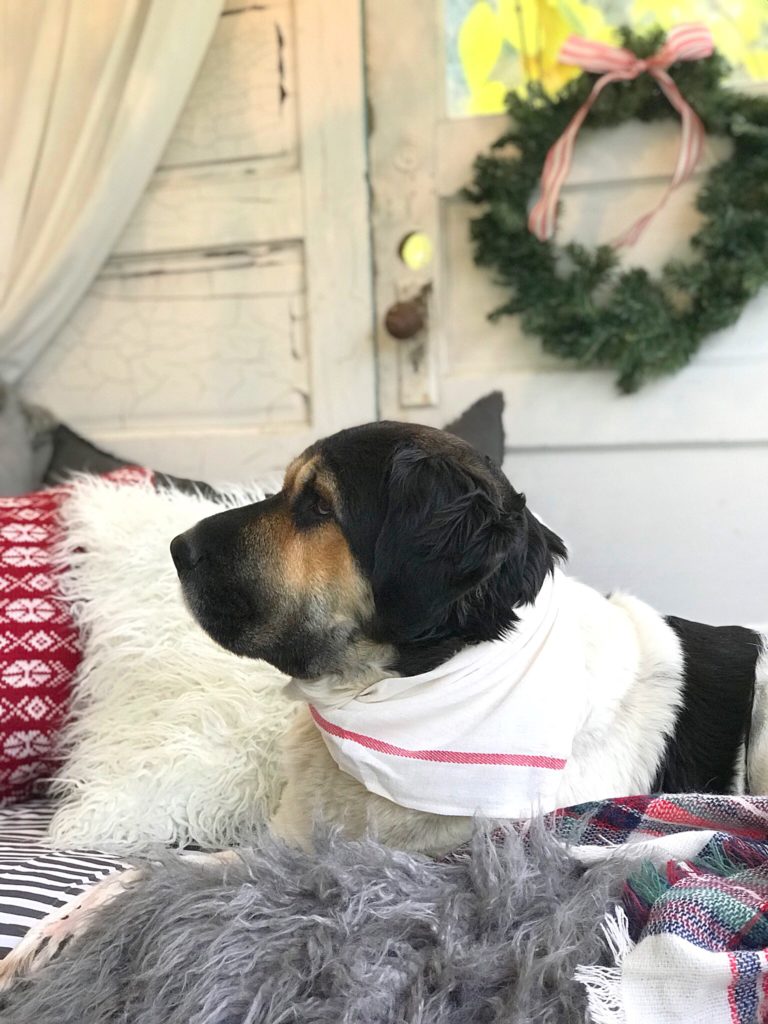 Daisy loved that her bed was so festive for the holidays… I'm talking about her new dog bed. But she did love the napping porch decor too! I want to thank Olivia at Reinvented Collection for hosting this blog hop. Up next on the hop is Lynn from Back to the South, go check her out for some more holiday inspiration.