Christmas time..oh it is a wonderful season. Do you ever need farmhouse Christmas decorating ideas? Well here I'll show you The Best Christmas Farmhouse Decor on Amazon. Amazon is so great. Especially Amazon Prime, free two day shipping and great return policies. It doesn't get much better than that. I will include affiliate links so you guys can shop the look. Let me know what some of your favorite farmhouse Christmas decor items are!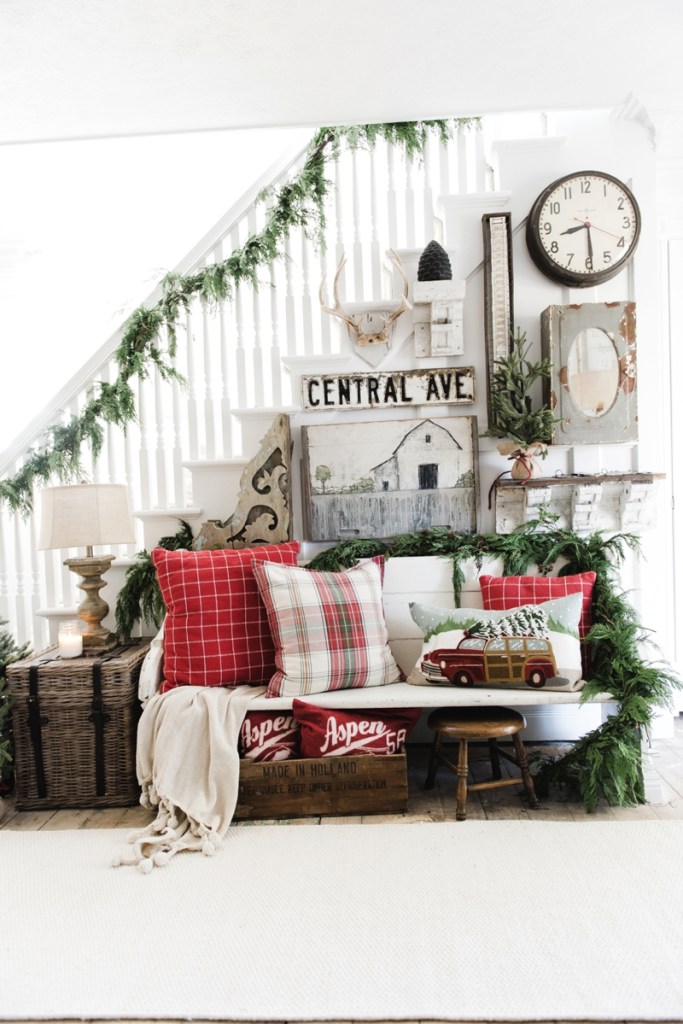 The Best Christmas Farmhouse Decor on Amazon
Pillows, pillows, and more pillows. I do love them. This gallery wall is amazing, so much detail in the space. Let me tell you a little bit about Amazon. Go sign up for it, I promise you won't be let down. Also Amazon Prime is the best, that's all I use. I would highly recommend switching to Amazon Prime and if you already have, well that's smart thinkin'. So if you're in a rush for farmhouse Christmas decorating ideas then Amazon is the place for you.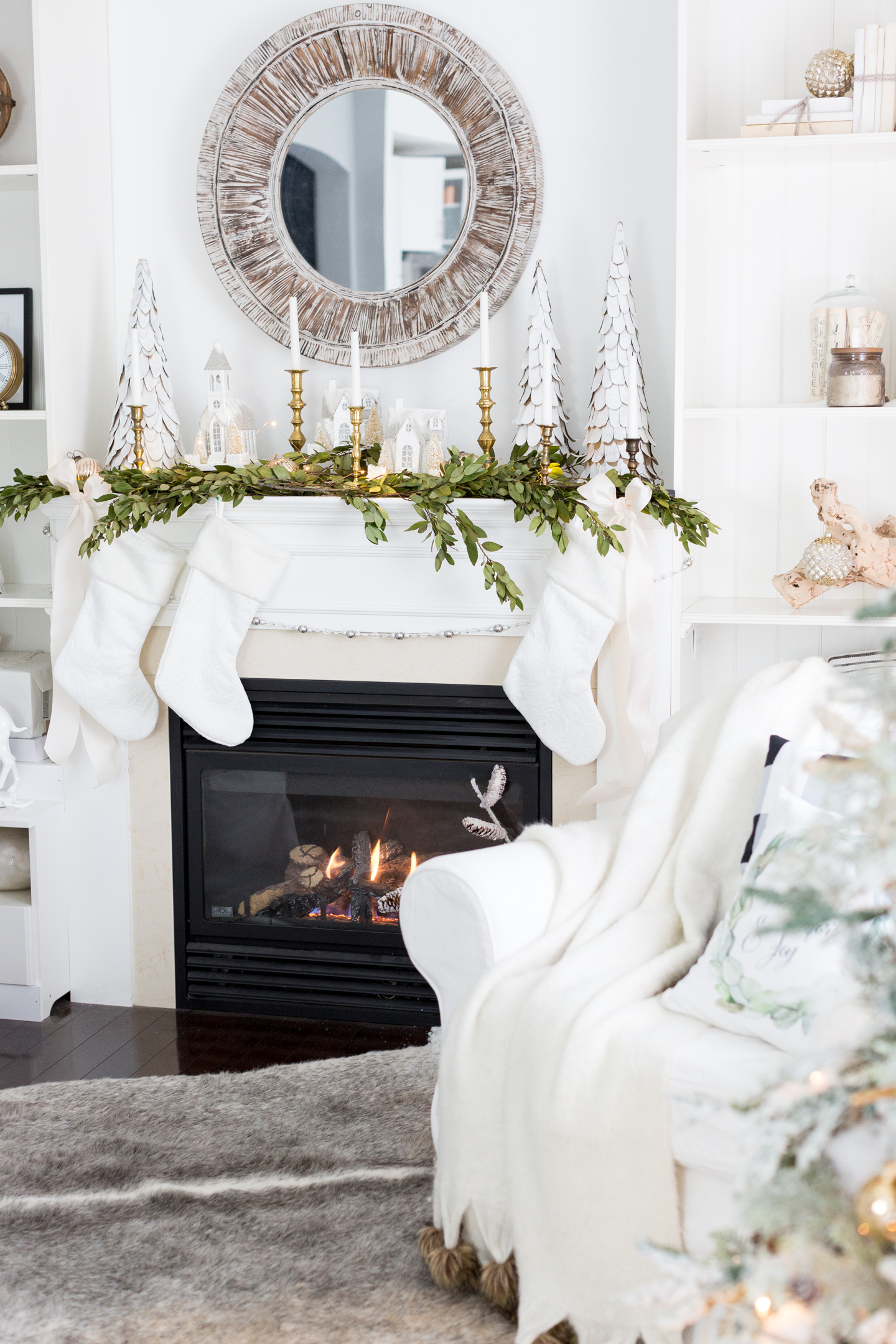 All this white is so simple, but so gorgeous! I love the pop of green on the mantel from the garland. A farmhouse Christmas is one of the best kinds. It is so cozy and simple perfect for the season.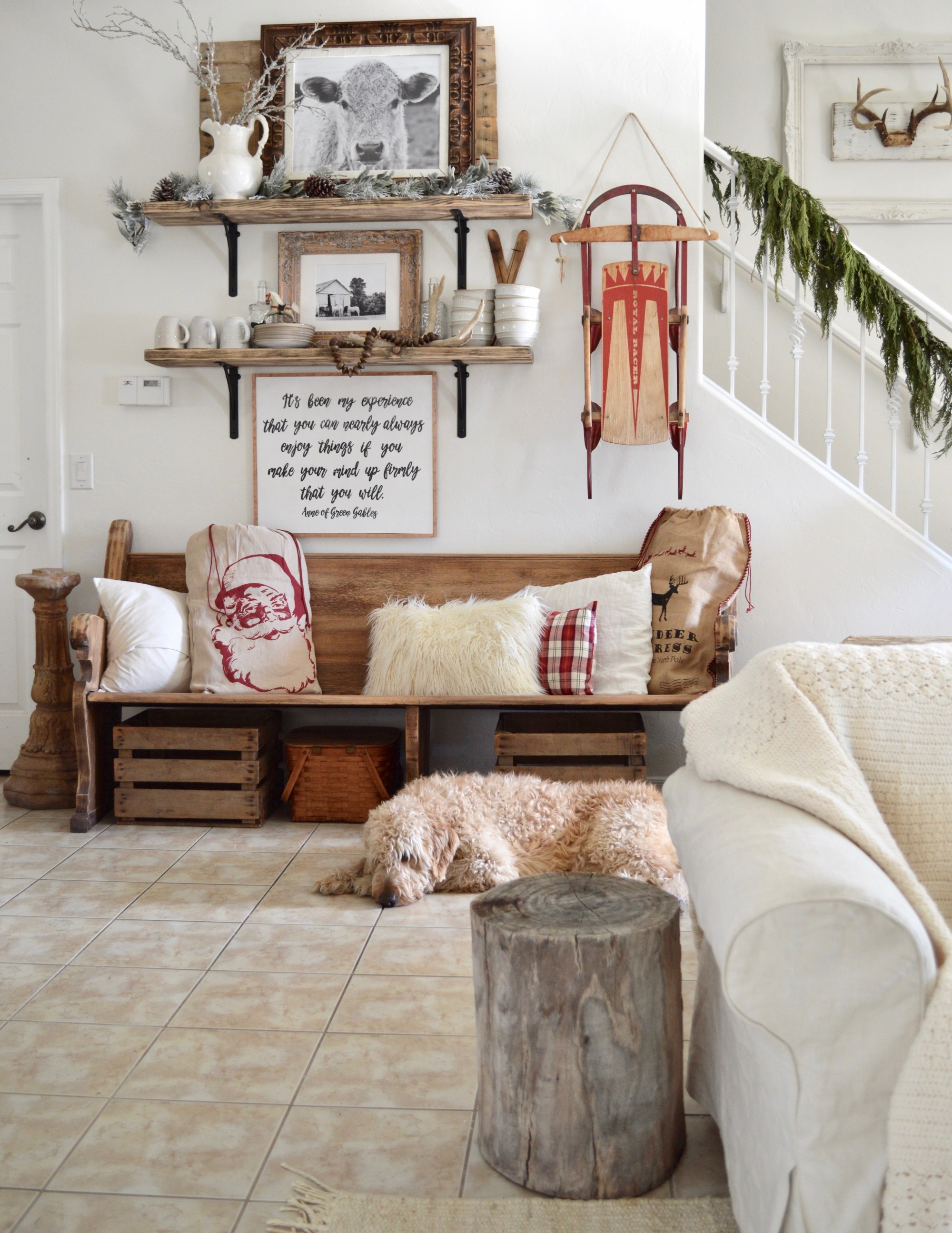 The Best Christmas Farmhouse Decor on Amazon
That sled! Just might have to get one for myself. Dogs always are the perfect prop in a picture. Daisy knows her routine of sleeping on the job while I take pictures. Check out my Instagram stories of Miss Daisy sleeping on the job.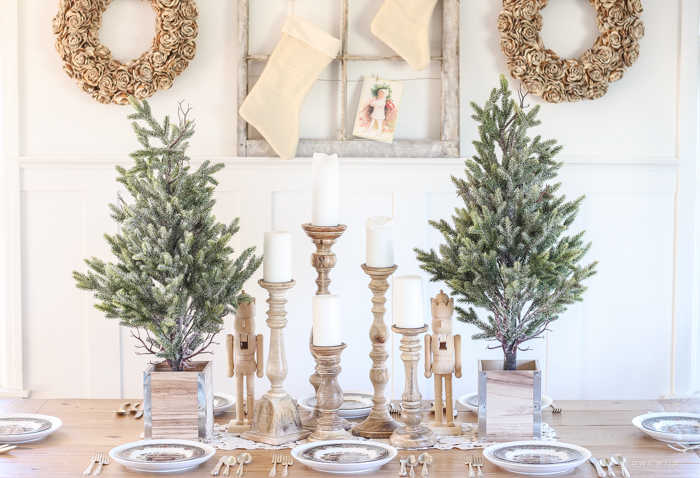 All the wood makes it have that farmhouse Christmas feel. This is a simple centerpiece but it does so much or the table! The pop of color from the mini Christmas trees really makes it feel like Christmas. I have wood candle holders in my Etsy shop. If I am needing supplies for the shop or something around the house Amazon is my go to. This shipping is so fast and it is so easy! Oh I almost forgot I have new linen stockings in my shop that you will need to check out.