We updated the little girls bedroom to a more teenage style. Does that make sense? Basically the girls are growing up so it was time for an update. We went casual boho chic for their room. Again I might be making things up as I go, sounds good though right? Actually what started it all was the bedding. Which I'll show you in another post. But then I needed to create a little sitting area with a couple chairs. I wanted it cozy, stylish, inexpensive and fun. The pillows and decor pieces are kind of the fun part of it, the chairs are the focal point of this cozy sitting area for teens. Keep on reading to see How to Create a Teen Girls Sitting Area, it is now their new favorite spot!
Be sure to sign up for my email to get new recipes, crafts and home ideas in your inbox!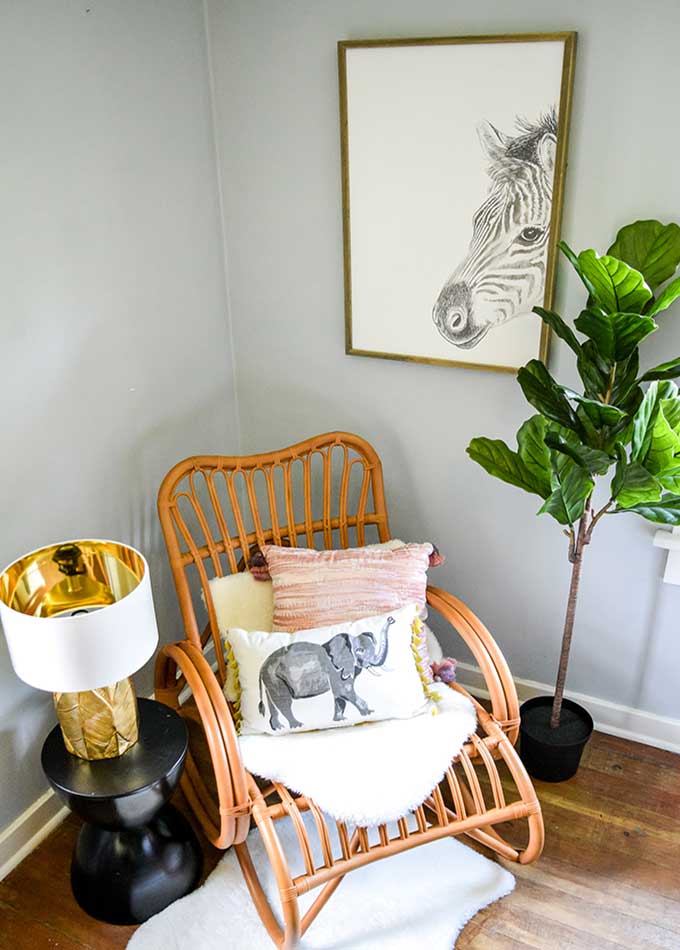 How to Create a Teen Girls Sitting Area

Like I said the chairs are the main point for this seating area. Oh the girls absolutely love them, they really add a bohemian look to the room which is exactly what we were going for. They are very comfortable and perfect for lounging after school.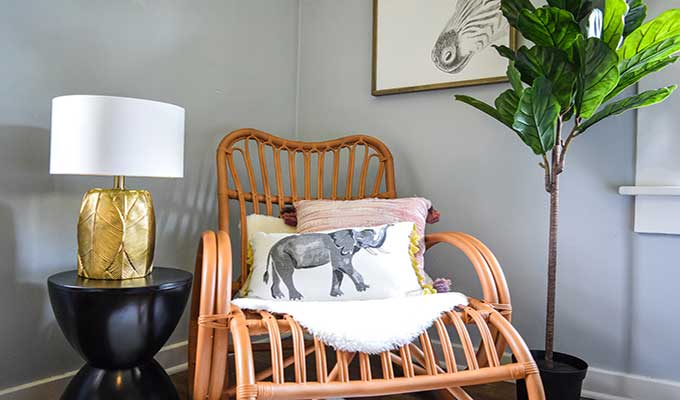 Ok I will admit their room before was quite pretty, check it out here to see what it looked like. But time for another change, this time it is super cute and very chic. I can't wait to show you guys the rest of the room! It was fun to design this especially for the girls who are getting older. Let's talk about that pop of gold! I love it, such a great touch to the space.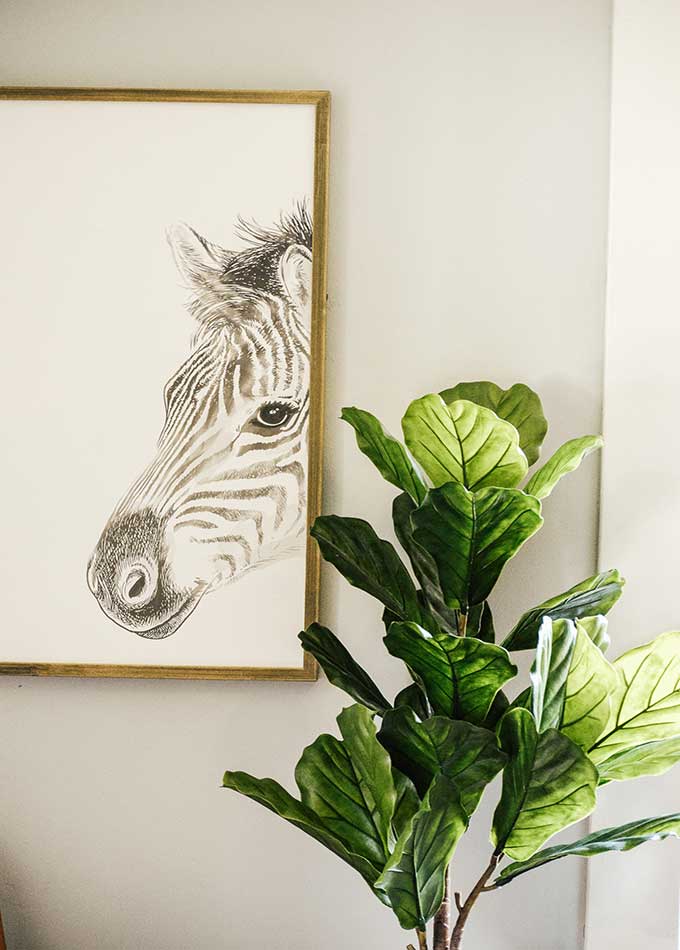 Choosing your Wall Decor
Below are links so you can shop this post and add some boho vibes to your home. The zebra print really stands out in this room. It makes the seating area come together in a subtle way. Who doesn't love looking at a cute little zebra when you're hanging out.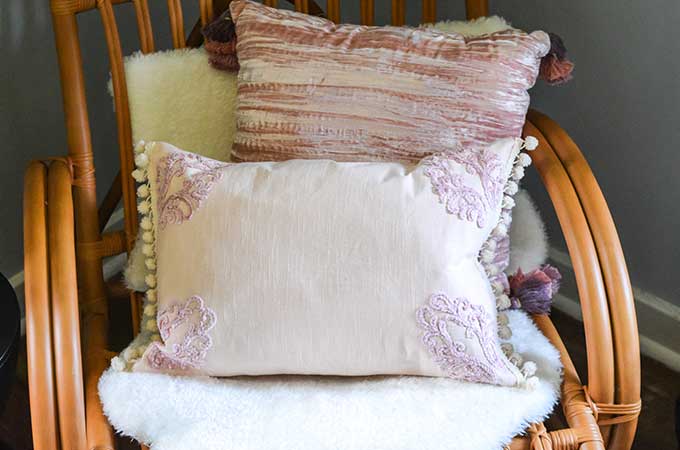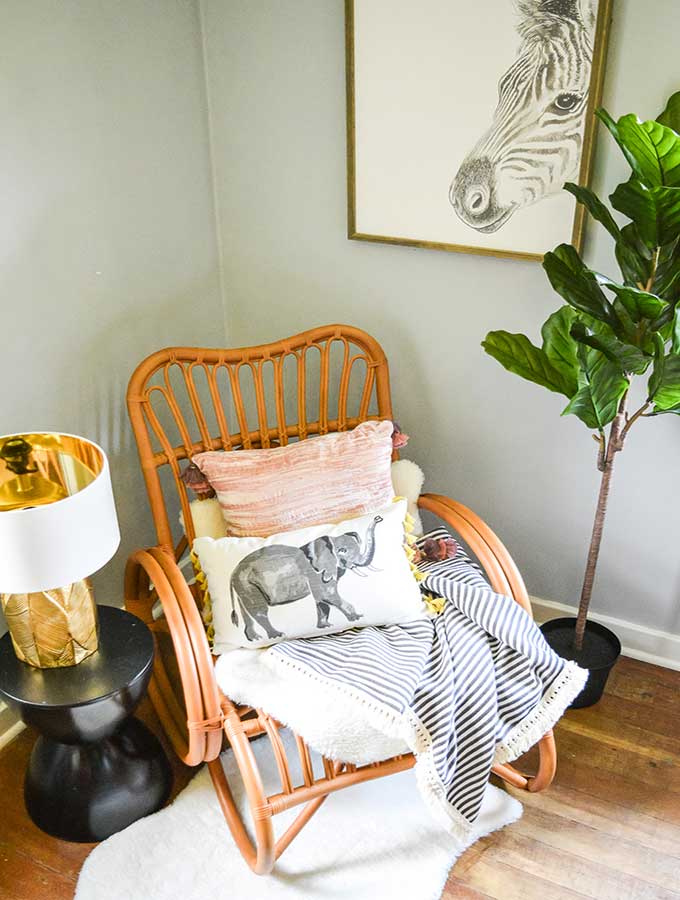 Choosing your pillows
Now for the pillows. Most of you probably know that I have an addiction to pillows. So this part was a blast for me! I wanted lots of textures and prints because that is what the bohemian look is all about. I chose a soft pink velvet one that adds dimension. Then I went for this fun elephant print with yellow tassels, which is great for a girls room.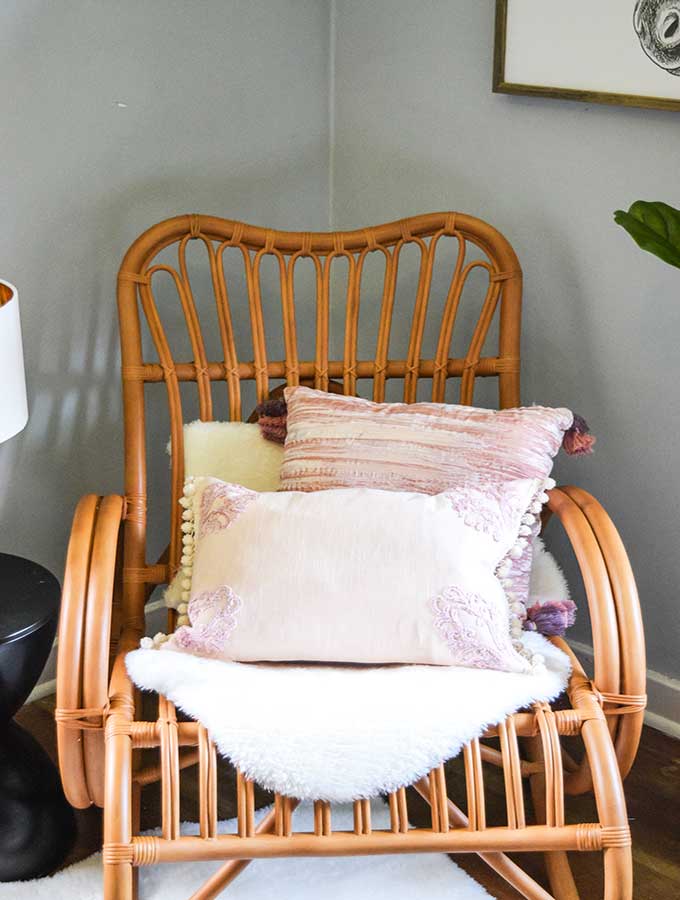 How to Create a Teen Girls Sitting Area
I decided this pillow above would also be a good look for the space, it gives it a softer touch. You can actually find this pillow in my online shop. Adding pillows to your bedroom seating area is a great way to get a cozy feel.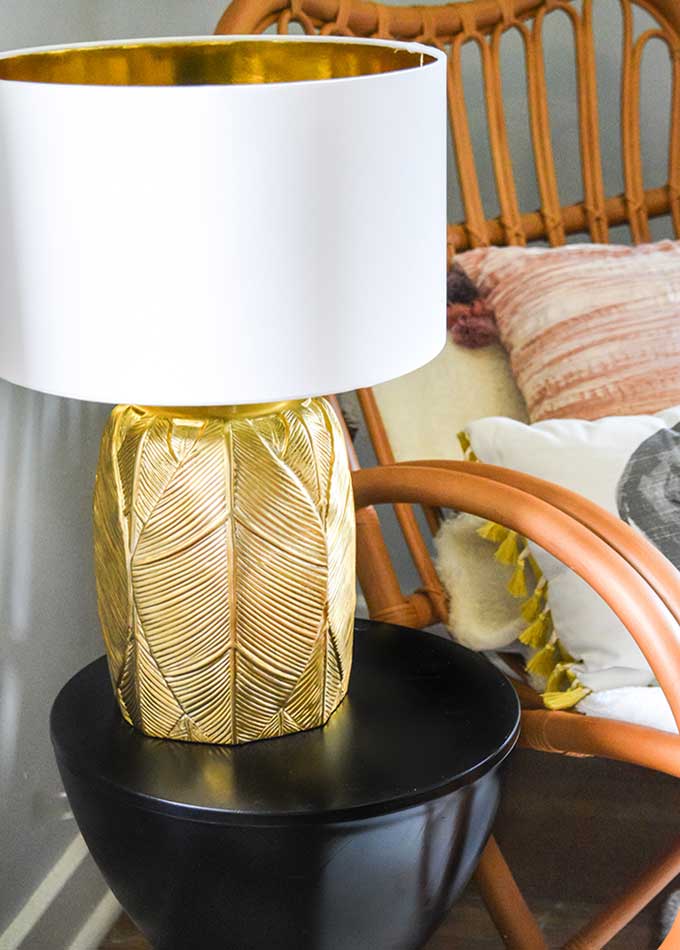 Gold Accents
This is a great light for a teen hangout space. It gives off enough light but still looks super cute. Gold is another perfect color when going for the boho chic look. So I actually got this table for our boho outdoor space, but it wasn't working there. It was time for it to come inside. Before it was a dirty white, so I spray painted it black for a sophisticated look.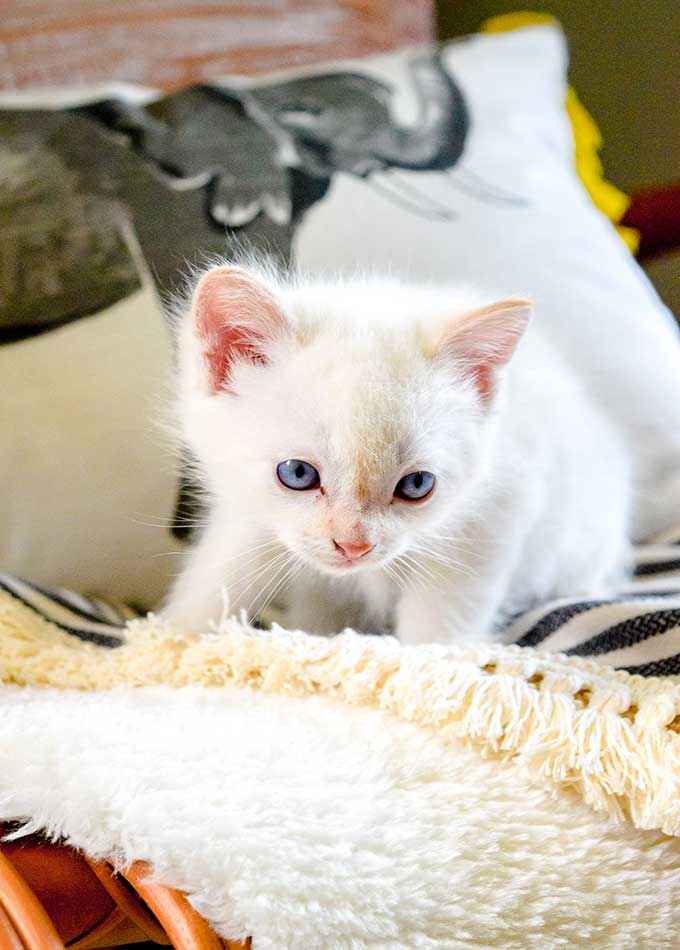 Now I love cuddling up to a sweet kitten. They are so super cute I can't even stand it. If you want to see more of them and all the things that go on at our crusty farmhouse check out my Instagram. I have a video of the tour here.