It's almost the new year, that means it's time for an update. Here is the girls' New Bedroom Look For The New Year. They were so excited when they heard they were getting new beds! Updating a room is perfect for a fresh start to the year. These are simple bedroom decorating ideas that will really give the room a whole new look.
Be sure to sign up for my email to get new recipes, crafts and home ideas in your inbox!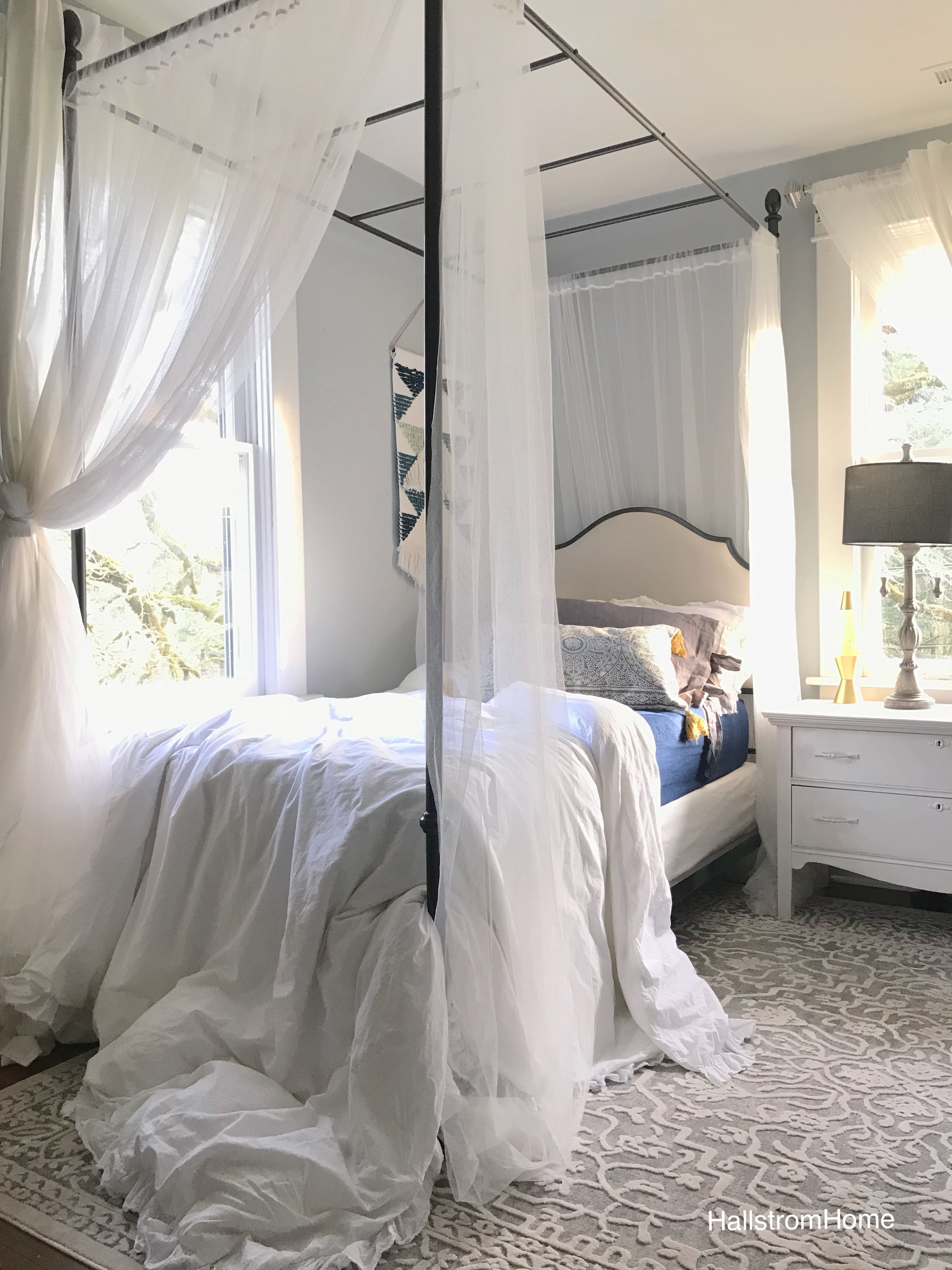 New Bedroom Look For The New Year
The girls were so happy for this update. What girl doesn't dream of a canopy bed? The only thing that gets me is the metal material. You know in the 90's that metal material for beds, well that's what it is. But for the price of these beds, I am not disappointed. I mean come on, they are so darn cute. When I was little I dreamed of having a canopy bed, but now my girls get one. So far they absolutely love them. Since the new year is coming up I have some great tips on how to organize your laundry room.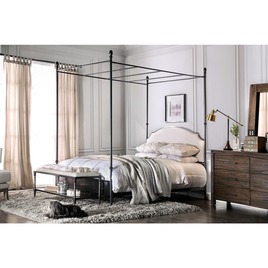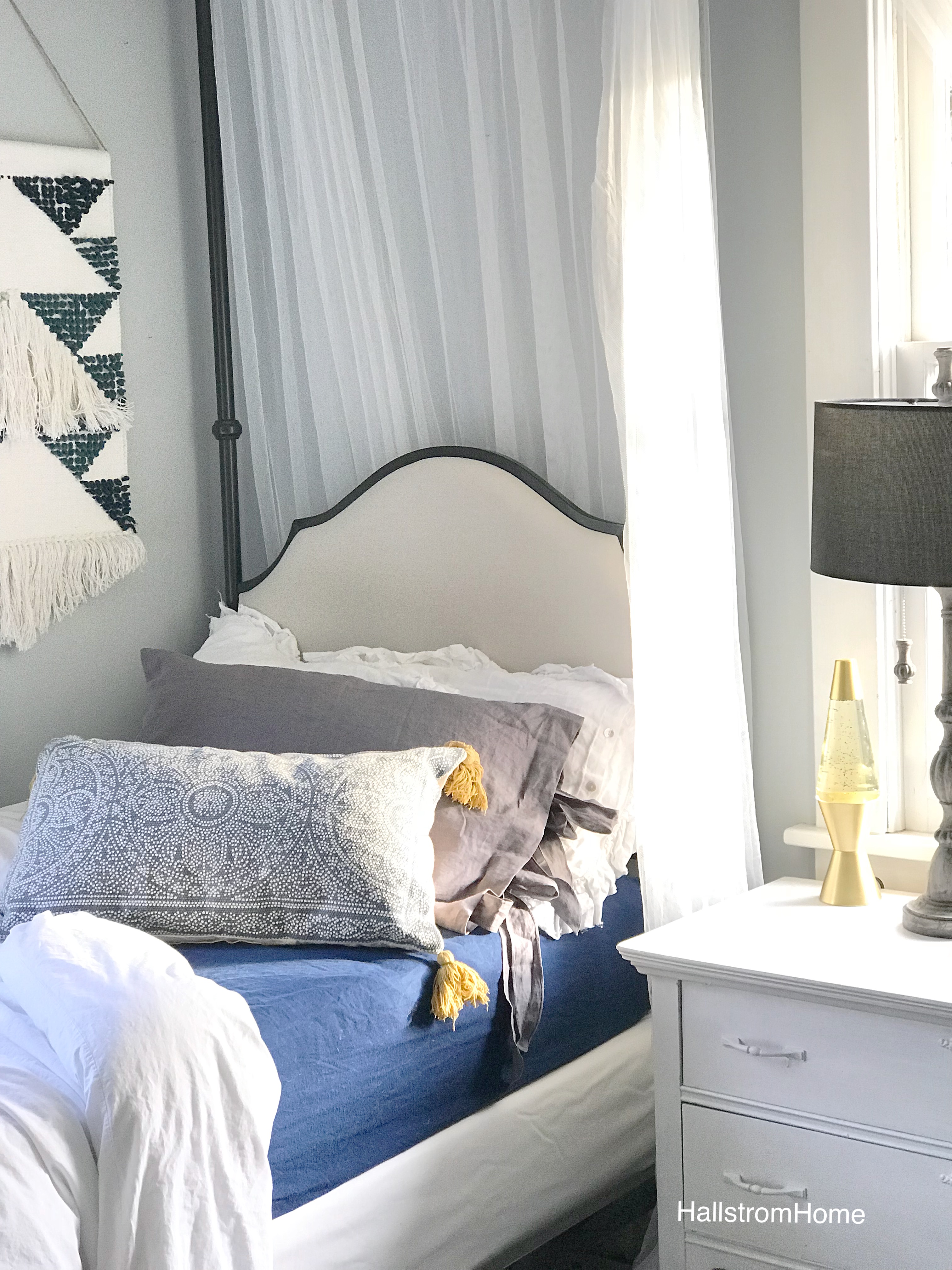 New Bedroom Look For The New Year
Josie's personal favorite is the gold glitter lava lamp! They're great for kids rooms and they make so many cute ones now. The pillow adds a nice touch and it's a nice pattern to fit the room, it's one of my fave pillows and oh boy, I do have a lot.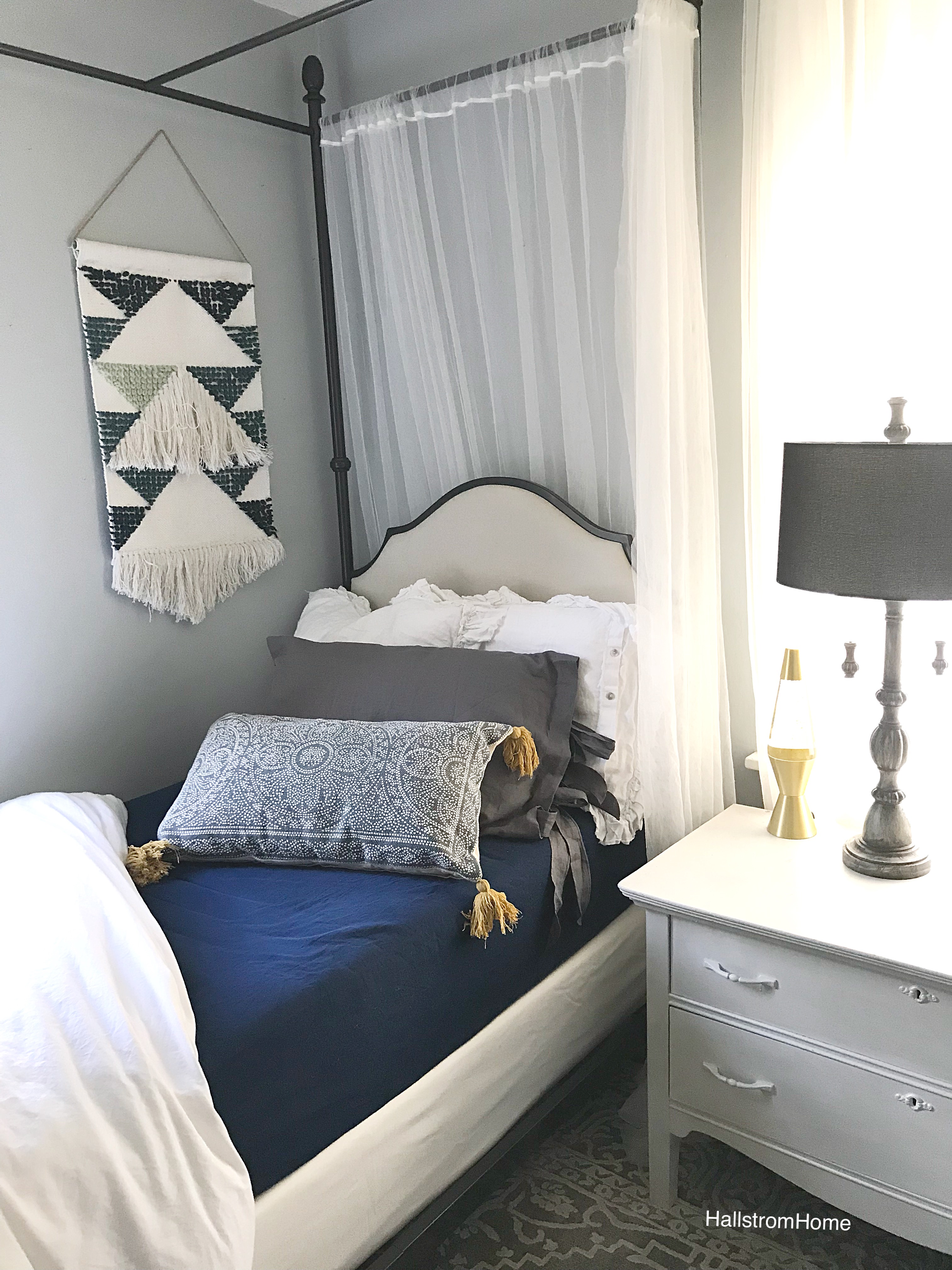 New Bedroom Look For The New Year
I love the macrame wall hanging. They are so cute and a perfect bohemian look! I got this one from Target, they have many cute ones. Go check out another great way to update a girls shabby chic bedroom. Stayed tuned for more reveals of the room!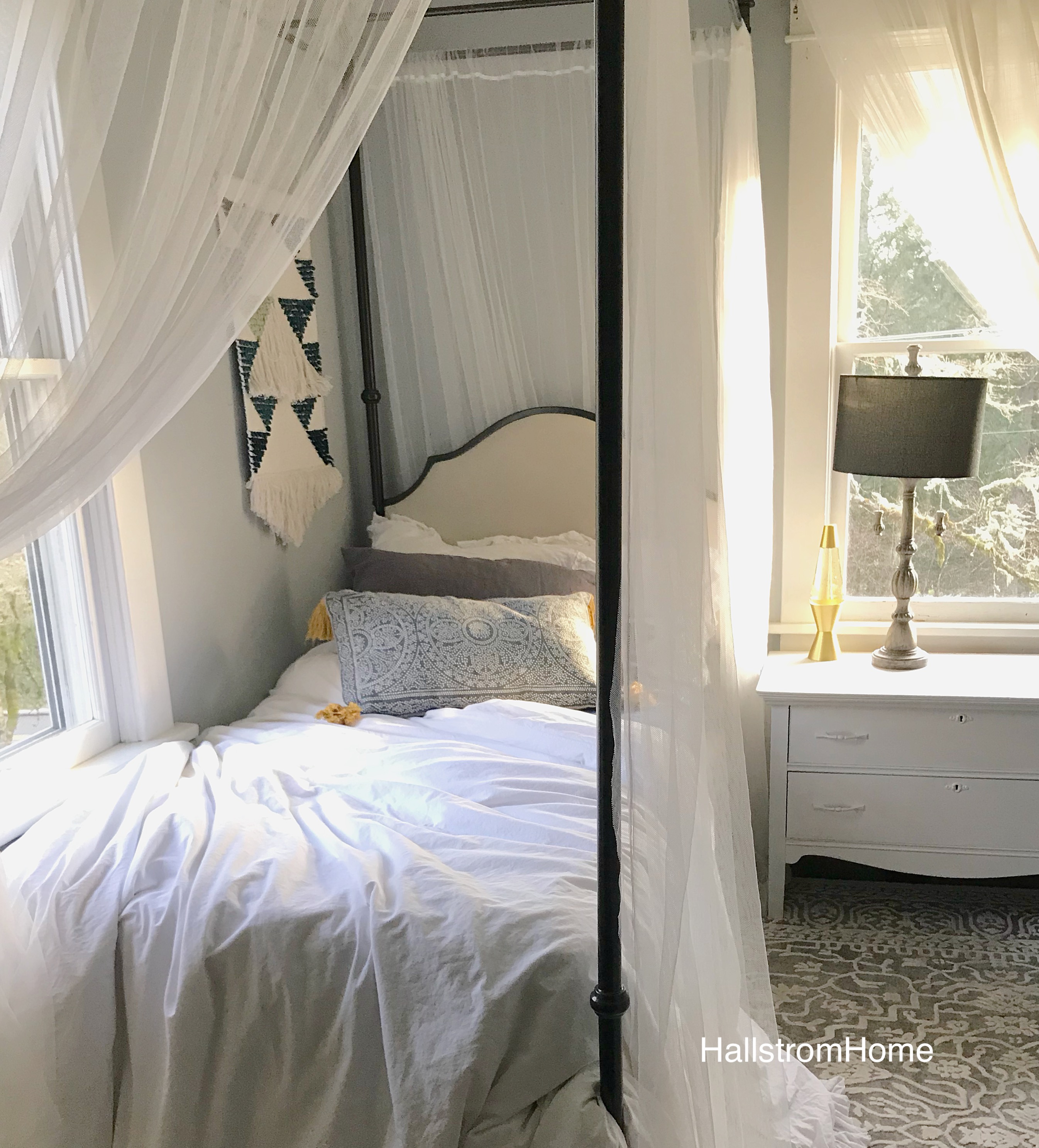 I just love a fresh, new space! I used our luxury linens, which are in my shop. They are so nice to sleep on, I highly recommend using linens. Of course I got some lovely curtains for their canopy bed, it just finished off the look!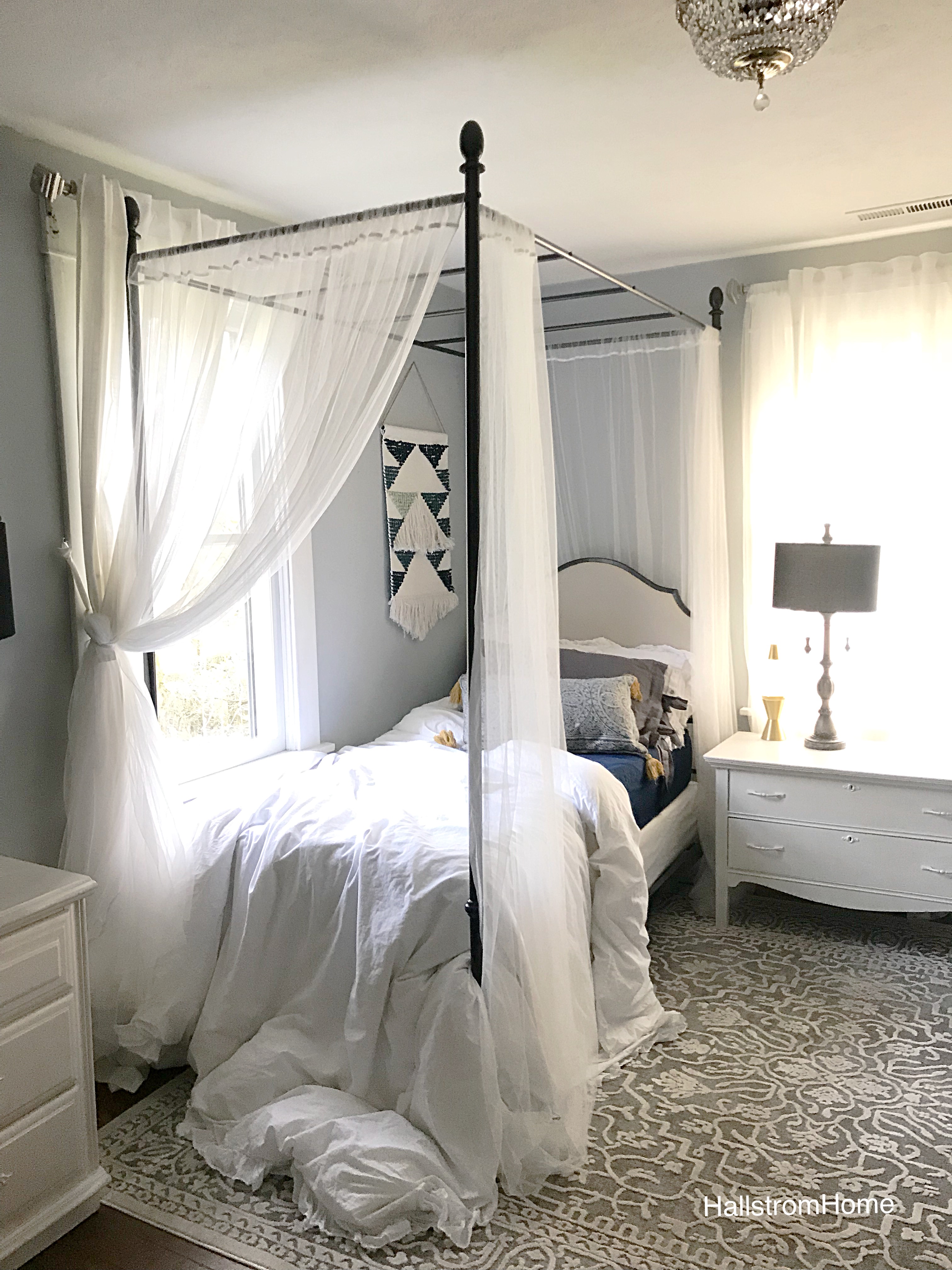 Everyone asks about this rug, yes it's amazing. But it must be an older design because many places are sold out. But below is a smaller version of the rug!  It just fits this room so perfectly. Check out my Instagram for some more behind the scenes looks at Hallstrom Home. With many diys, room reveals, and even awesome giveaways.