Our amazing coworker and friend Anna went home last night and started baking. We were talking about new recipes we should share and she said that she has some amazing family recipes for us to try. Here is the Recipe for Blueberry Zucchini Bread, it is the absolute best!
Be sure to sign up for my email to get new recipes, crafts and home ideas in your inbox, plus access to our free printable vault! *This post contains affiliate links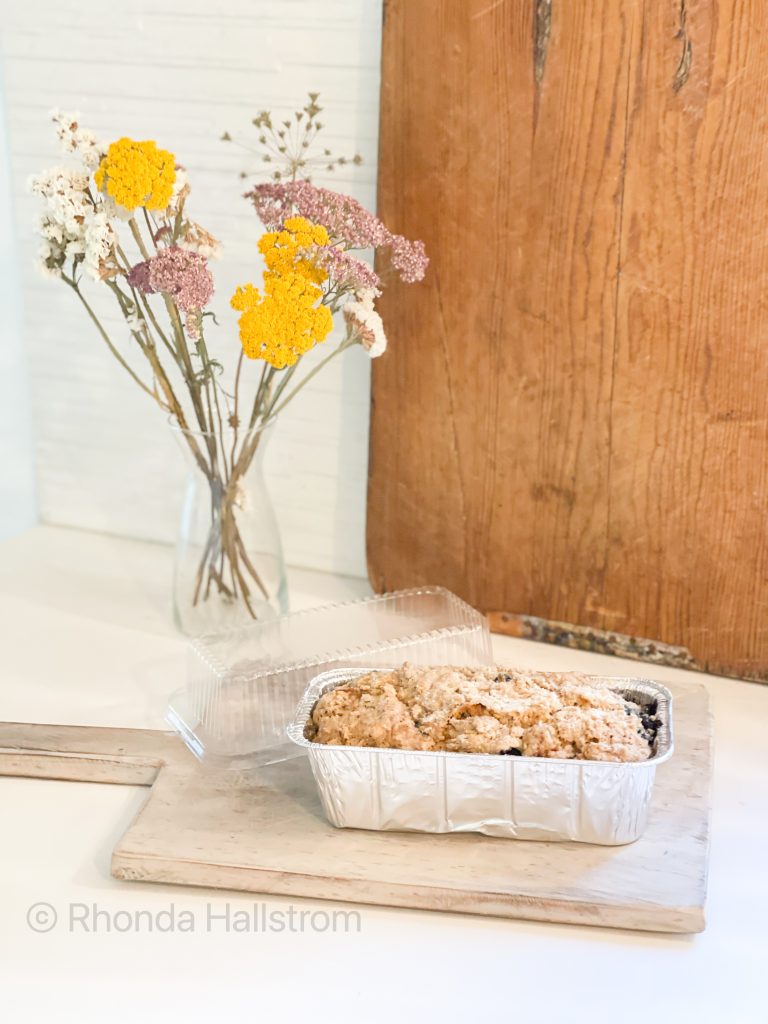 Blueberry Zucchini Bread
I made a printable with the recipe down at the bottom of this blog post for those wanting to print it out. If you are a zucchini bread lover like my family is you will for sure love this recipe. It has a crunchy yummy top and moist inside with blueberries.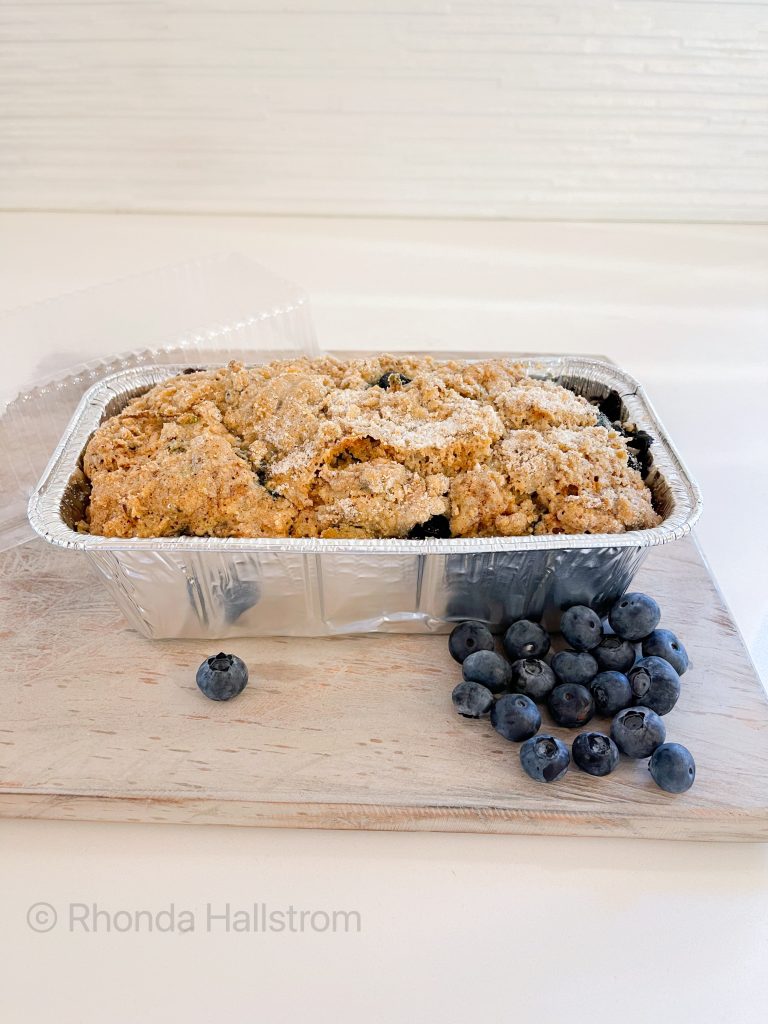 Zucchini Bread With Blueberries
Ingredients:
1/2 Cup Flour
1/2 Tsp Baking Soda
1/2 Tsp Baking Powder
1 Tsp Cinnamon
1/4 Tsp Nutmeg
1 Cup Sugar
1 Cup Zucchini Shredded
1/4 Cup oil
1 Egg
1/4 Tsp Lemon Peel
1 Cup Blueberries
Instructions:
Combine dry ingredients in bowl.
Mix together.
Add zucchini, oil, egg and lemon peel (zest)
Mix together again
Lastly add blueberries and lightly mix
Pour batter into loaf pan.
The batter will seem dry, this bread will end up with a crunchy dry top but will cook amazing! Don't worry about moisture.
Bake at 350 for approximately 60 Minutes
Makes one loaf in a loaf pan.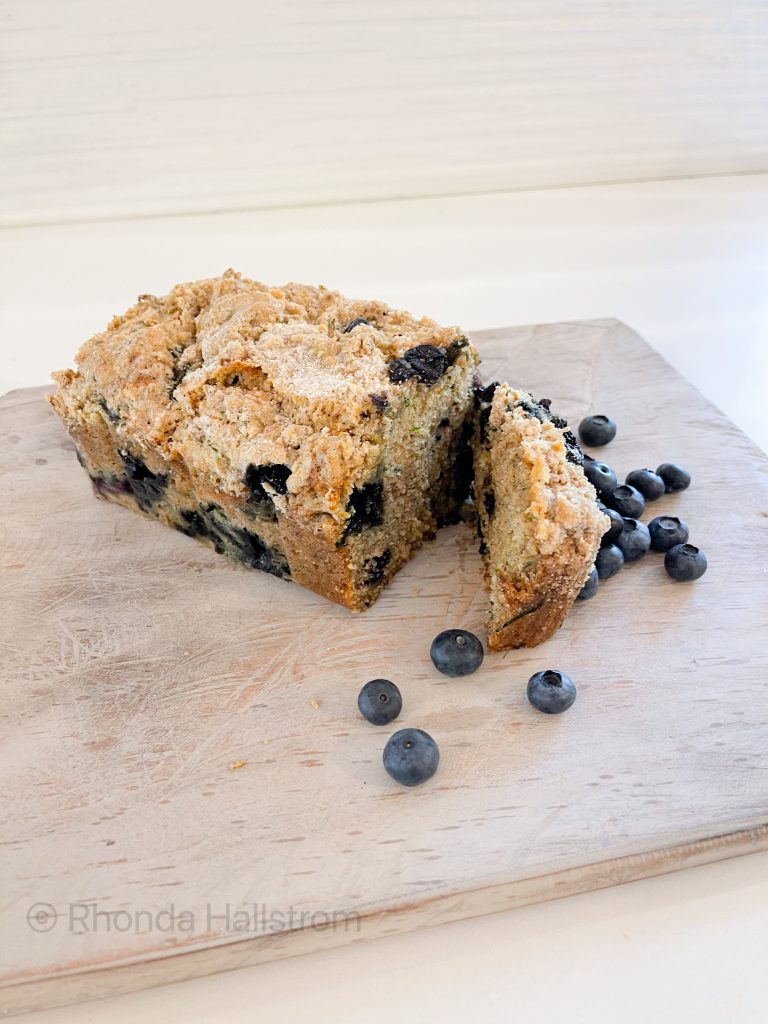 Zucchini Bread Recipe
Anna brought this zucchini bread over this morning and it was the best breakfast surprise I've had! With my morning coffee and the girls snack this recipe is a go to! Check out our new Plum Cake Upside Down Recipe as well for another one of Anna's amazing recipes.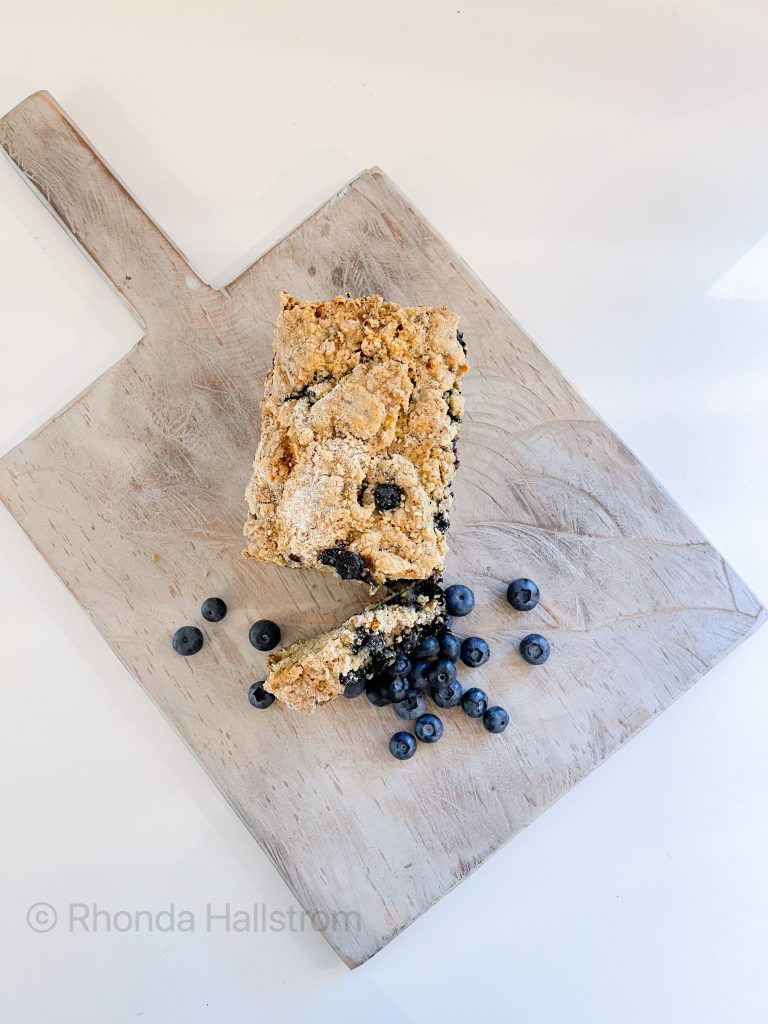 Dessert With Blueberries
Be sure to follow us on our social media Facebook, Instagram, Pinterest and LikeToKnow.it also sign up for our email for weekly updates on new blog posts and home decor! Here is our Recipe For Blueberry Zucchini Bread printable.