Our girl Anna is back at it again with her amazing food and recipes for us to share. Today we have Plum Cake Upside Down cake with all home ingredients!
Be sure to sign up for my email to get new recipes, crafts and home ideas in your inbox, plus access to our free printable vault! *This post contains affiliate links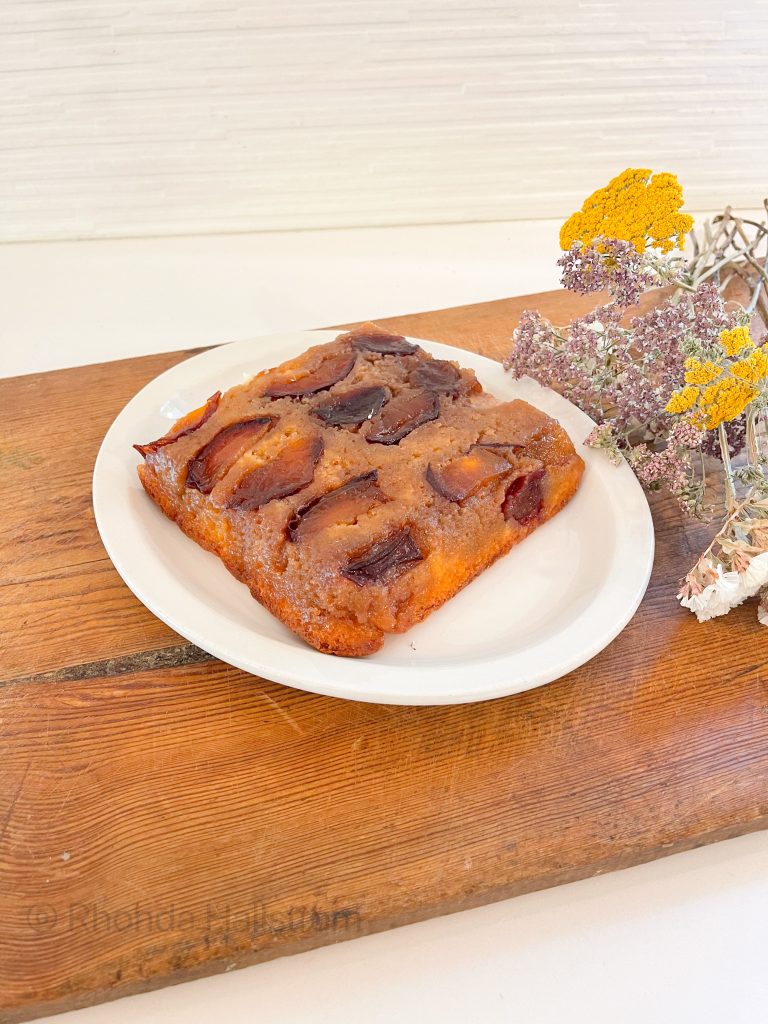 Upside Down Plum Cake Recipe
You can find a printable recipe down at the bottom of this blog post if you would rather print out the recipe. Get ready to make the best upside down cake I have ever tried!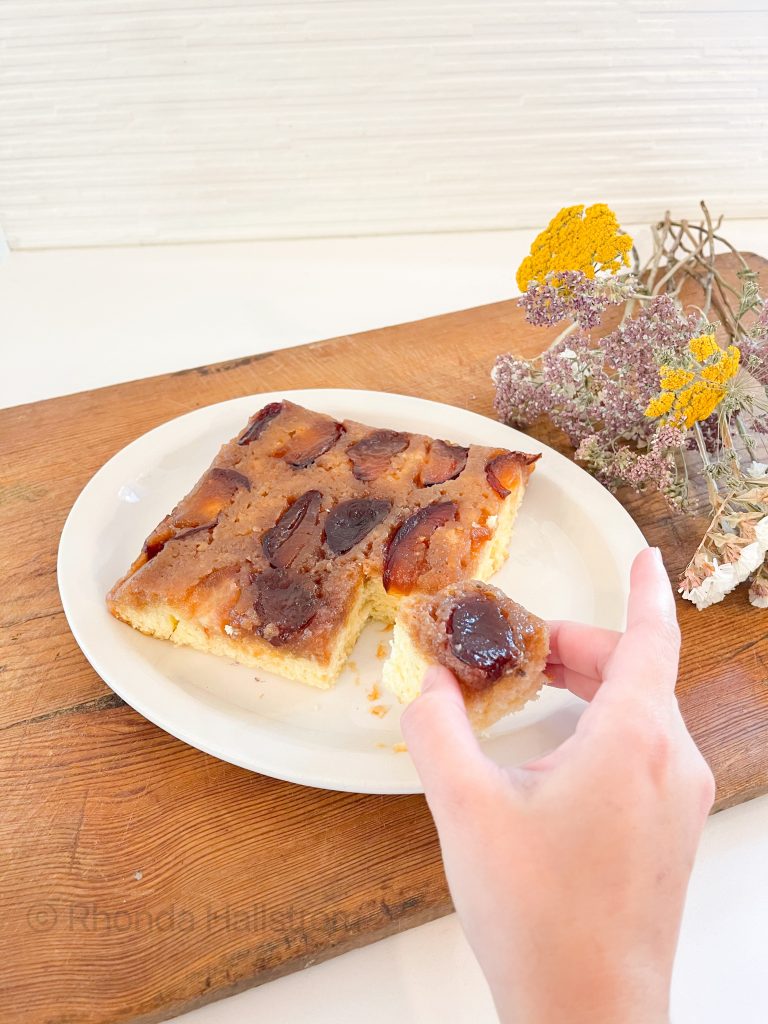 Upside Down Plum Cake Recipe
Ingredients:
1 Cup Butter
1 Medium Can Pineapple Juice
1 Cup Brown Sugar
3 Egg Whites
1 Cup Flour
5 Tbsp Pineapple Juice
1 Cup Sugar
1 Tsp Baking Soda
Instructions:
Melt Butter in 9×13 pan.
Spread brown sugar over butter then lay plums on top.
In bowl beat egg yolks, then add sugar and pineapple juice, mix.
Sift flour and baking powder in another bowl.
Fold beaten egg white mixture into flour mix.
Pour batter over butter and plum mix on pan.
Bake at 325 for 44-53 min
Flip over onto plate or pan when finished baking.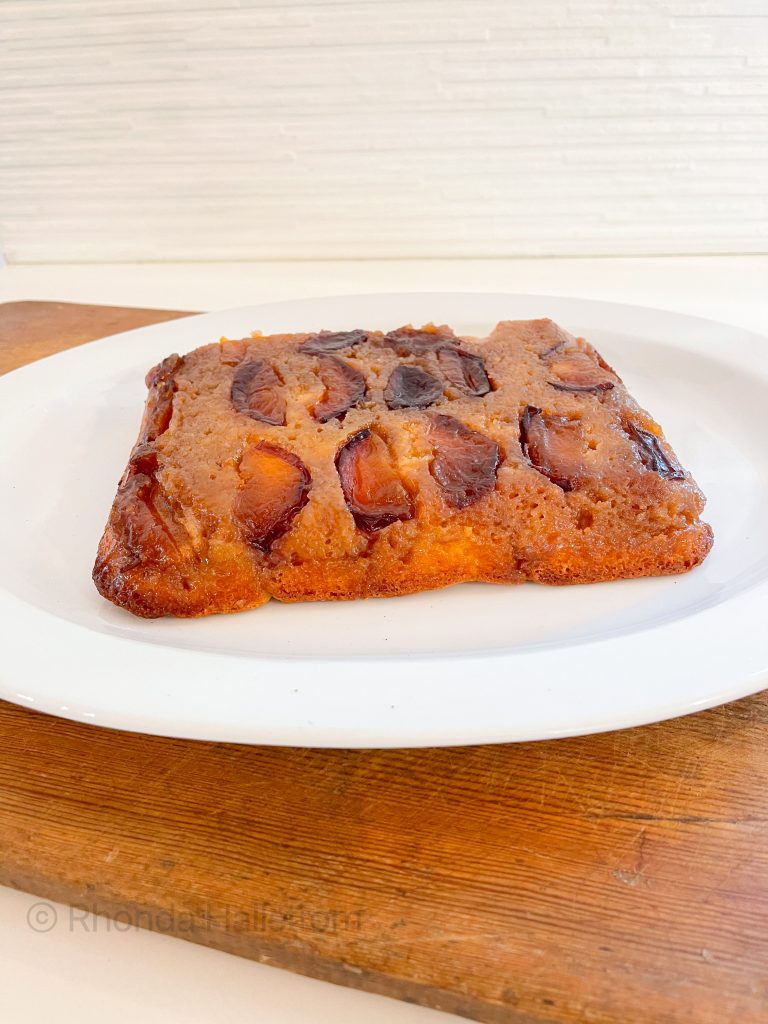 Upside Down Cake Recipe
Here is another of Anna's amazing recipes it is a Recipe For Blueberry Zucchini Bread and you better try it. I am in love with her food and recipes, I love this girl!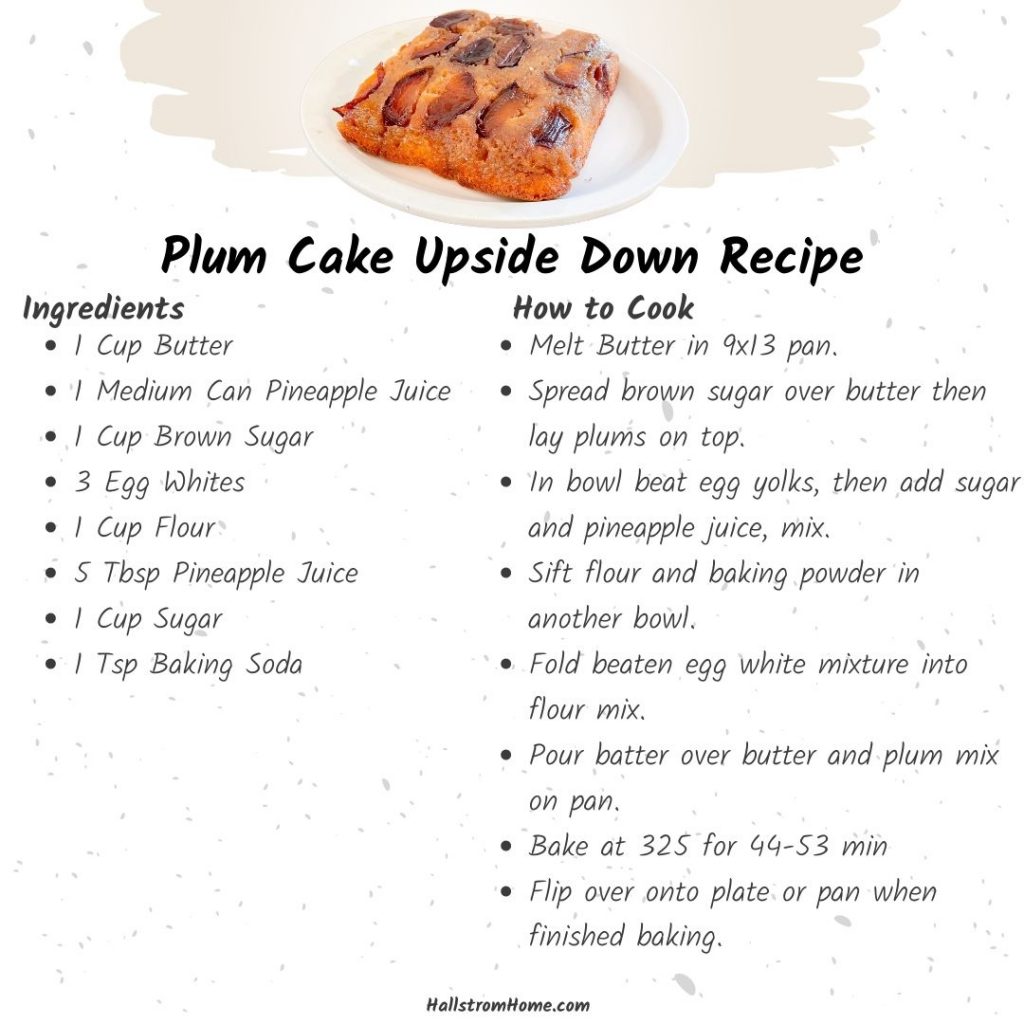 Plum Upside Down Cake
This is a great recipe to serve for a crowd, you can make a double recipe to serve plenty. You can also make small portions to serve a little gathering so each can have their personal bowl. Add ice cream or whipping cream for extra. Anna just brought this over friday morning and it was the best morning surprise and breakfast for the girls!