Oh yes the time has come to share one of my favorite holiday desserts. This is an Easy Creme Brûlée for the Holidays. Keeping it easy during the holidays, is the way I roll. Of course I will share with you some of my special tips. If you need some more amazing holiday dessert ideas, keep reading to see some awesome work done by some pretty talented ladies.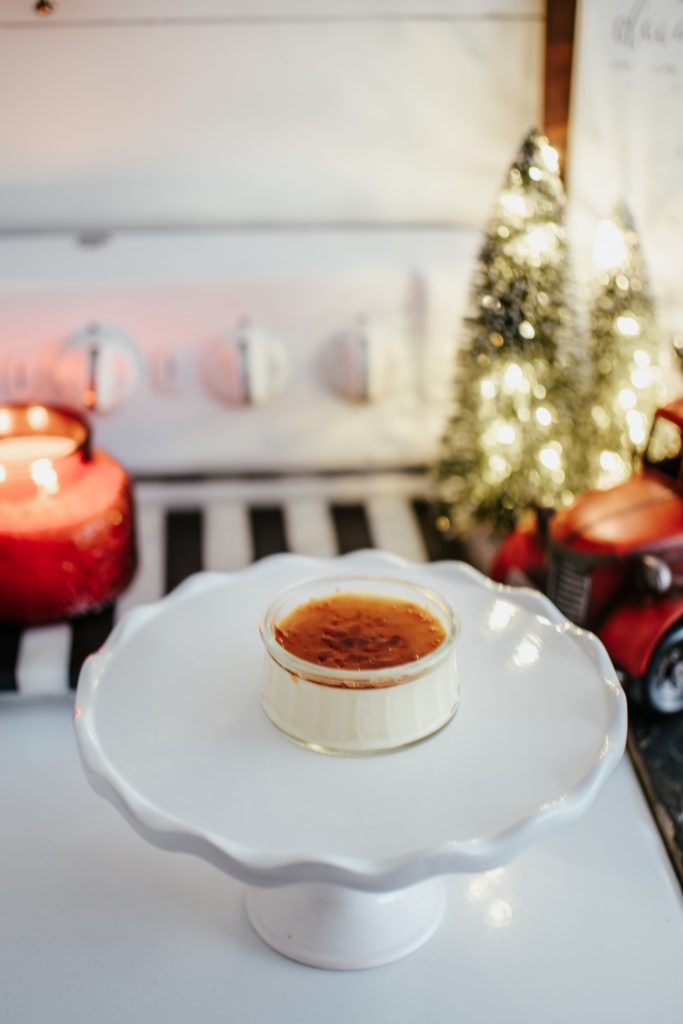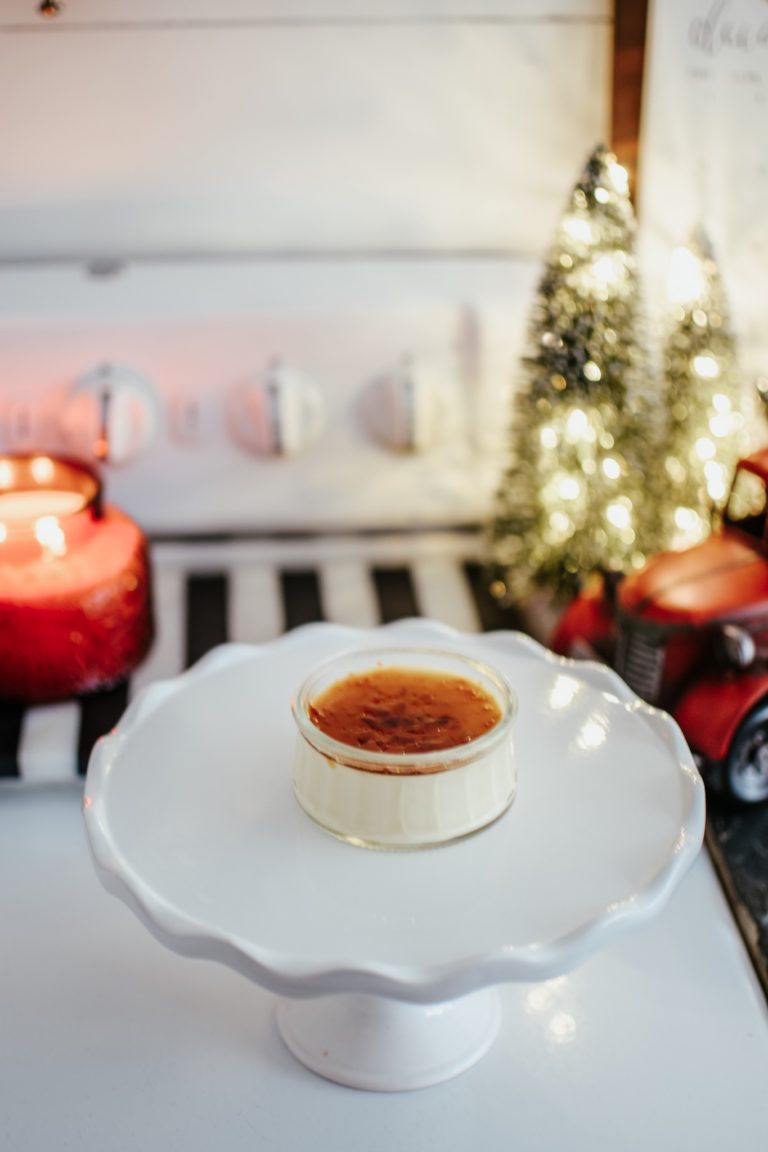 Easy Creme Brûlée for the Holidays
Who doesn't love a classic creme brûlée? This is one of the favorites in my house. So I thought this would be perfect to share for a holiday dessert. What I love about this recipe is that it looks like you spent hours trying to perfect it, when really it was a snap. My kids love to make this dessert. That is great, because when you're busy preparing for the holiday they can create this tasty dessert. Something I would like to add on is that I use vanilla bean paste in my recipe. For all my recipes at that. The paste is so flavorful and really adds depth. I highly recommend getting yourself a jar. I will share an affiliate link below of the product I use.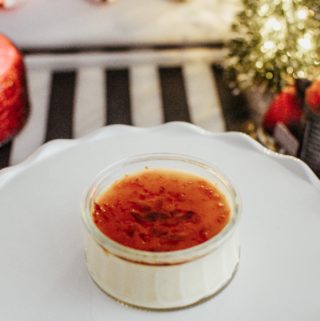 Creme Brûlée
A traditional Creme Brûlée perfect for a holiday dessert.
Ingredients
4

Cup

Heavy Cream

7

Egg Yolks

1

whole

Egg

1

tsp

Vanilla Bean Paste

1/2

cup

Sugar
Instructions
Preheat oven to 350F

Whisk the egg, egg yolks, and sugar in a bowl until smooth.

Scald the cream in a saucepan. It should be hot but not boiling.

Slowly pour in the cream to the egg mixture. Do this slowly to not cook the eggs. Pour the mixture into 8 oz ramekins.

Place ramekins on a large baking sheet. Pour water into the baking sheet so it is about half way up on the ramekins.

Bake for 30 minutes. Remove them and refrigerate them until cooled, takes about 2+ hours.

Pour a thin layer of sugar overtop, then caramelize the sugar.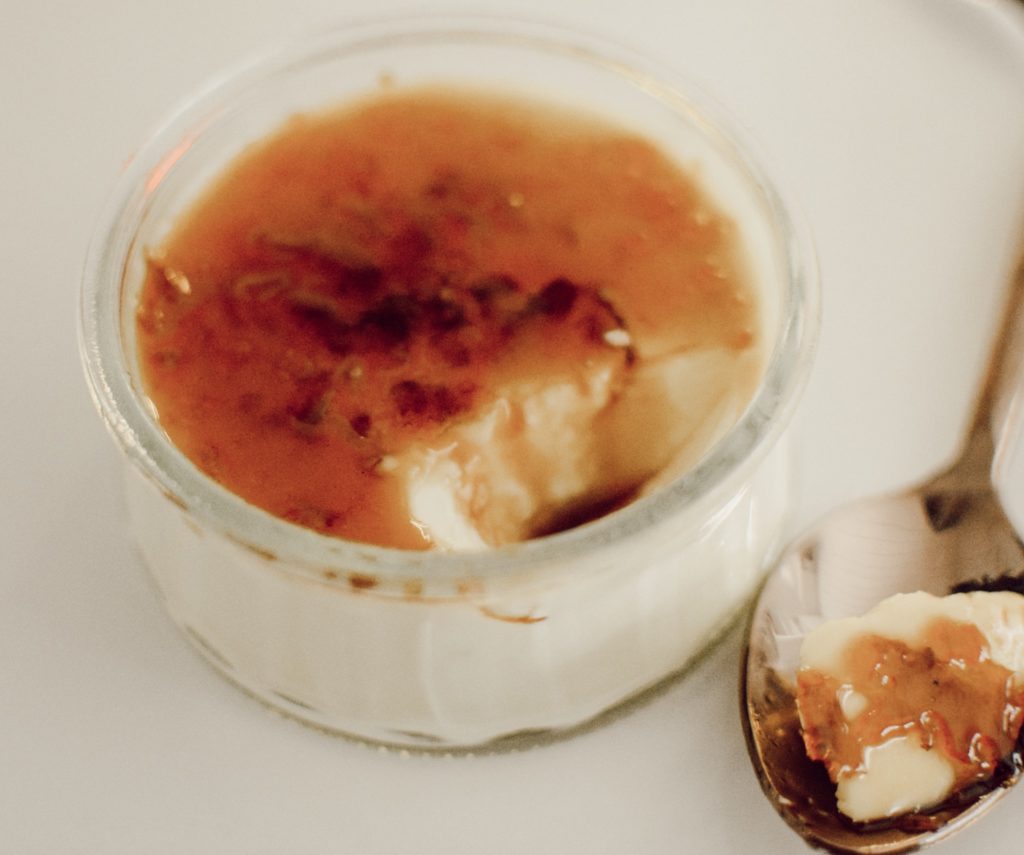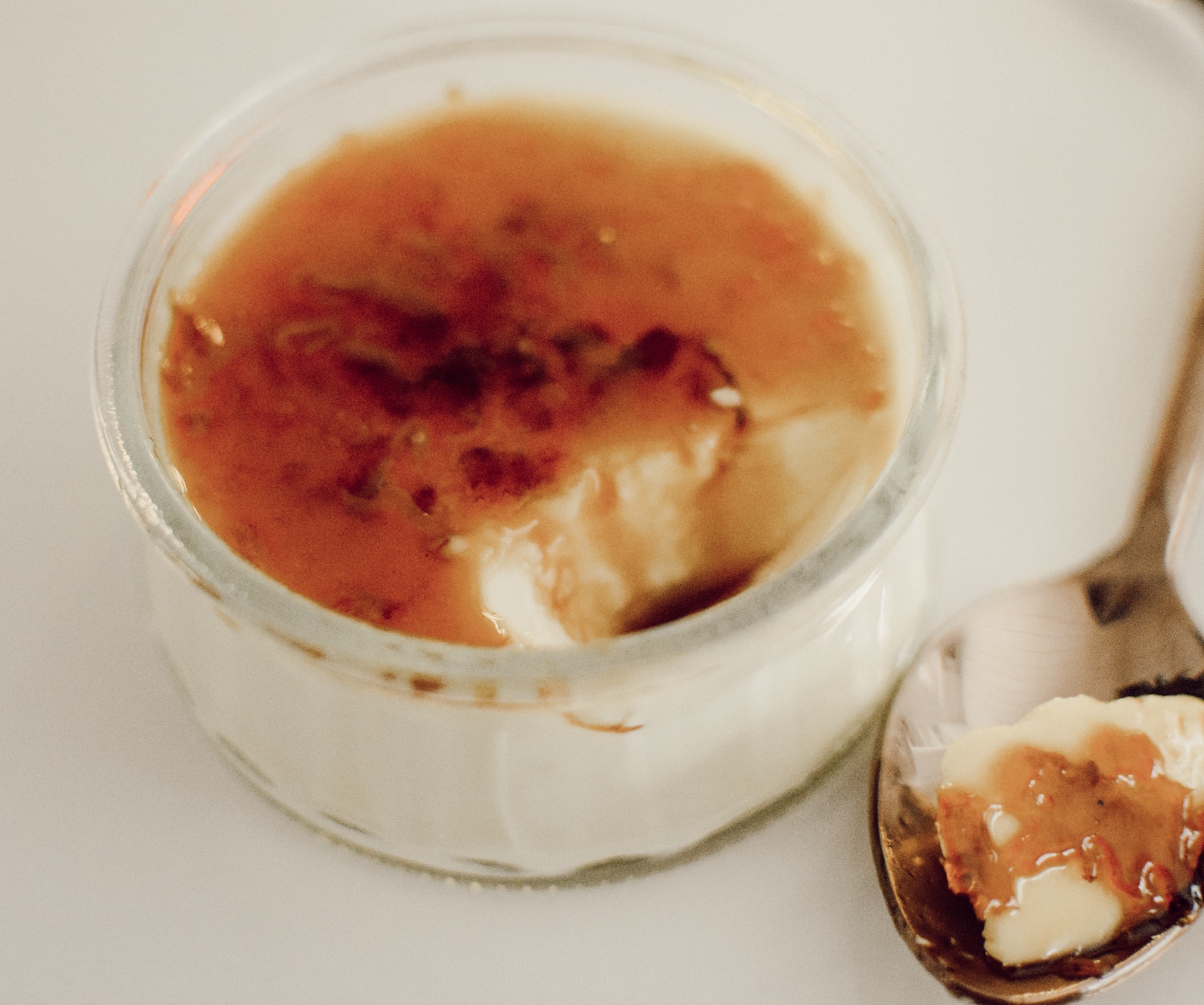 Easy Creme Brûlée for the Holidays
I am all about keeping the holidays simple. I have learned through the years not to make this time so stressful. If you want to read more about my tips on keeping the holidays simple, I have a special post for that. I also have an easy dinner guide of 18 Thanksgiving recipes. But the thing is, they can be used for a yummy Christmas dinner too!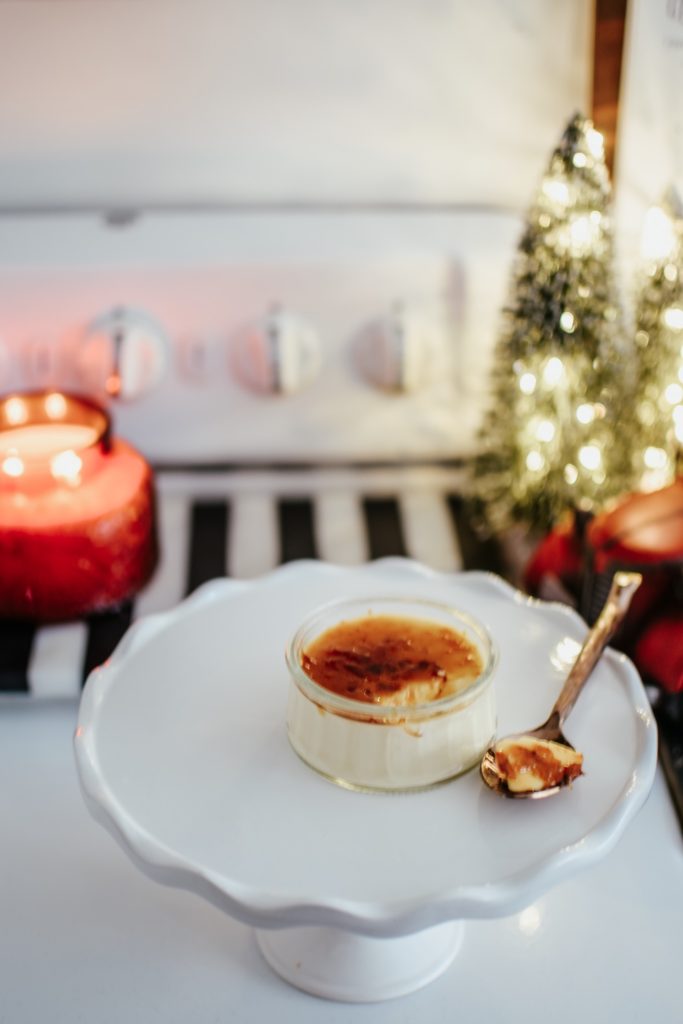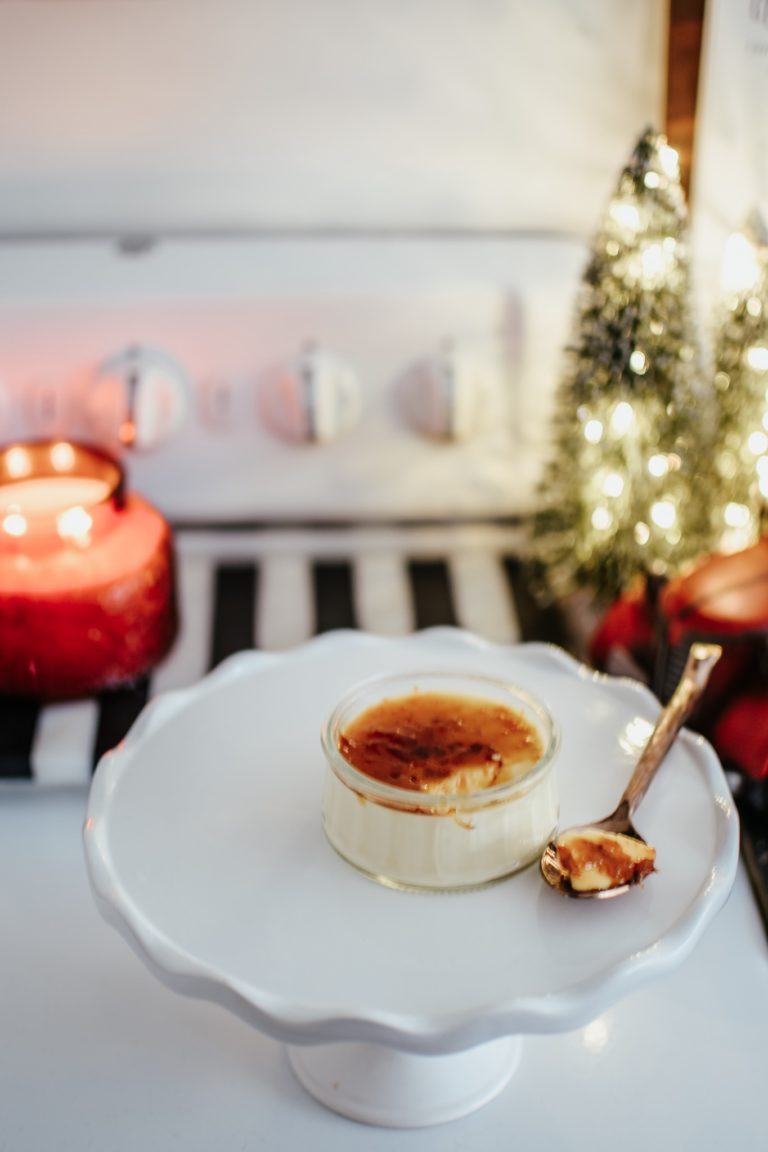 This recipe is very easy and simple. I have a couple tips I would like to share. If you need more fun dessert ideas, I made Christmas Tree Cupcakes with Sugar Cones it is so creative and fun.
Tip 1: Be sure to add water to the pan
A tip I would like to emphasize is it is important to add the water to the pan when placing the ramekins in the oven. The water helps to prevent the custard from cracking.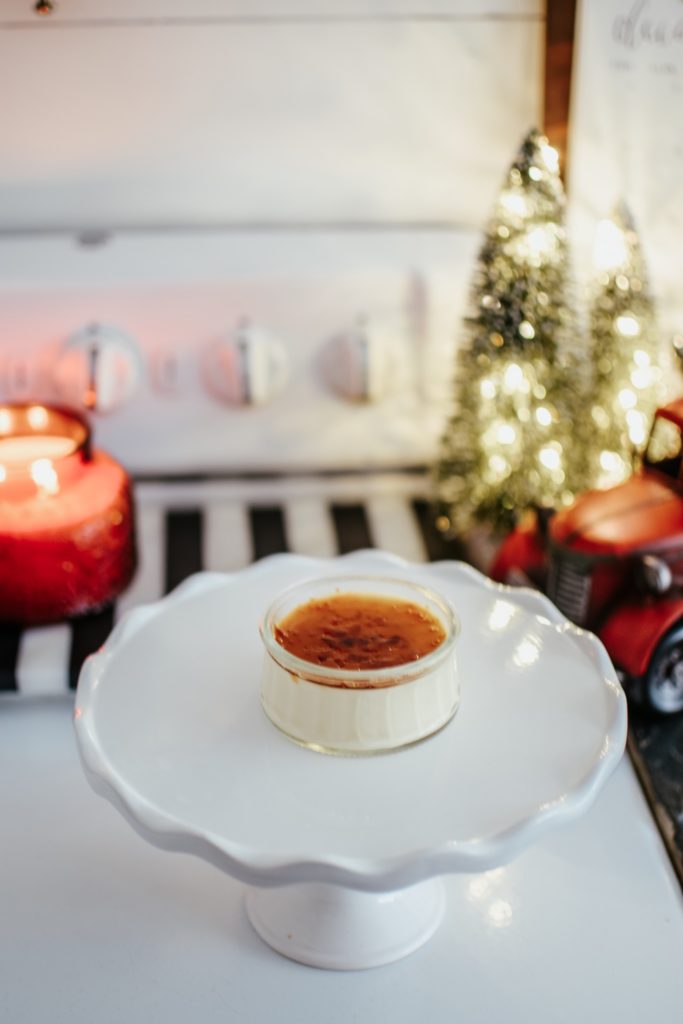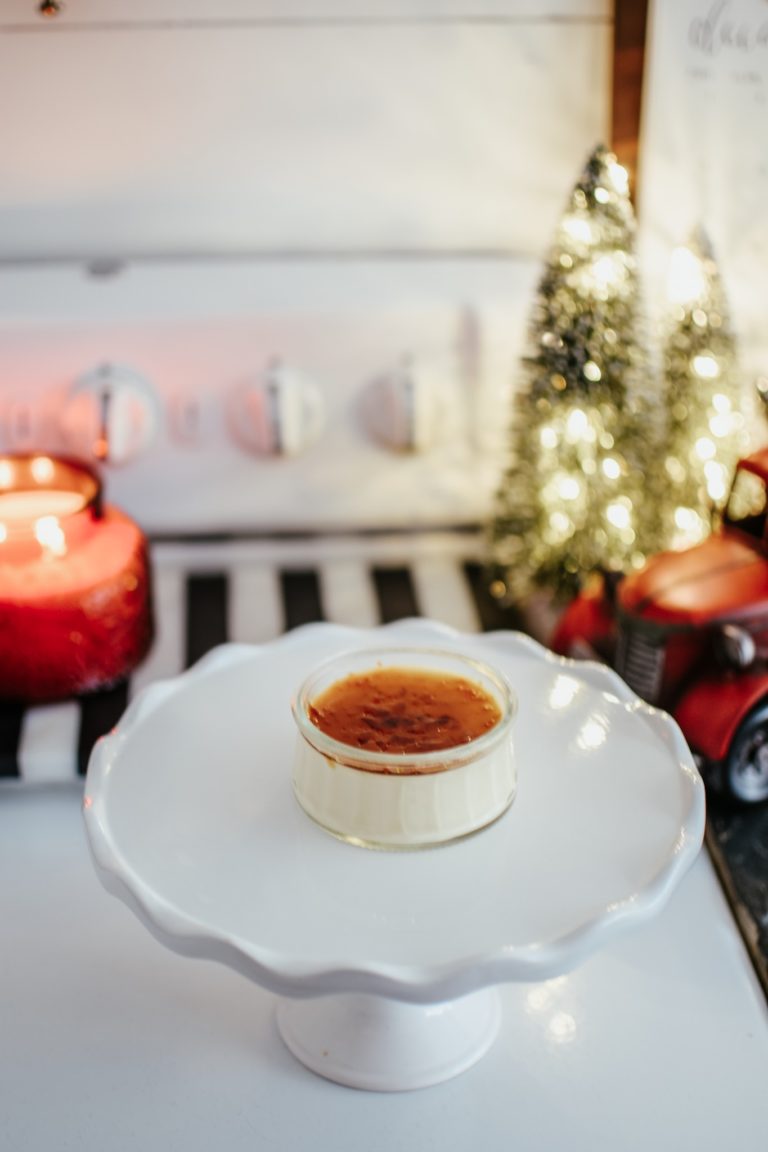 Easy Creme Brûlée for the Holidays

Tip 2: Don't broil the sugar
If you put your creme brûlées in the oven on broil to caramelize the sugar, it will alter the flavor. The custard will heat up a little and the taste will be off. So that is why I use a torch. It quickly caramelizes the sugar, without warming up the custard.
Tip 3: Serve with different garnishes
Another great thing I like to do the the creme brûlée is to add toppings. I will add berries, chocolate covered berries, caramel, or chocolate sauce. In my opinion if you're going to add berries, use raspberries. I like to add a bit of sugar to them to bring out the sweetness and maybe add some vanilla bean paste. There are so many possibilities out there. What is your special touch to creme brûlée? I have a couple cake decorating tips for Winter you might want to try. Sometimes decorating can be difficult, but I try to make it as easy as possible.
And today I'm joined by some friends who are also sharing their amazing holiday recipes with you!
Easy Creme Brûlée for the Holidays
How to Make Mulled Wine (Glühwein Recipe) at The Happy Housie
DIY Colonial Gingerbread House at Sincerely, Marie Designs
Christmas Wreath Veggie Pizza at Clean & Scentsible
Homemade Egg Nog at Town and Country Living
Easy Holiday Appetizer at Rooms FOR Rent
Secret Ingredient Gingerbread Cookies at Jenna Kate at Home
Snowball Cookies at Finding Silver Pennies
Easy Gluten Free Shortbread with White Chocolate and Toffee at Home Made Lovely
Brown Butter Sugar Cookies with Chocolate Ganache
The Best One Hour Orange Rolls at Summer Adams Designs
Cake Mix Quick Bread Recipe at On Sutton Place
Best Waffle Recipe Ever at The DIY Mommy
The Most Chocolatey Hot Chocolate Cookies at A Pretty Life
Eggnog Bread Recipe at Tauni Everett
Instant Pot Ham at TIDBITS Marci
Toblerone Shortbread with Browned Flour at Life is a Party
Spicy Chewy Ginger Molasses Cookies at Modern Glam
Christmas Tree Marshmallow Hot Cocoa Toppers at The Turquoise Home
Easy Creme Brule for the Holidays at Hallstrom Home