I am so excited to share with you all my Recipe For Minestrone Soup From Olive Garden. I first got this recipe from a friend and then changed out some of the ingredients and directions so I thought why not share because someone might be out there looking for a similar recipe to Olive Garden's soup!
Be sure to sign up for my email to get new recipes, crafts and home ideas in your inbox, plus access to our free printable vault! *This post contains affiliate links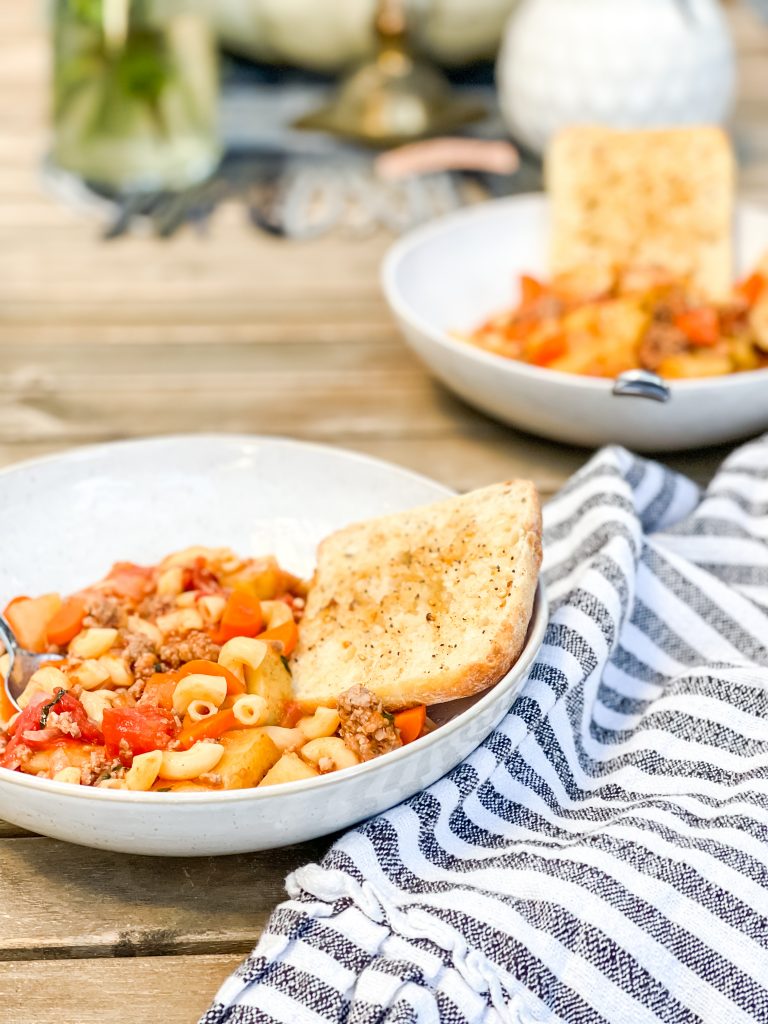 Minestrone Soup Healthy Recipe
This recipe is perfect for going healthy! With a wide variety of Fresh veggies you can use, this recipe can not go wrong. My family loves this recipe especially since it is easy to cover everyone's dietary needs in only one meal.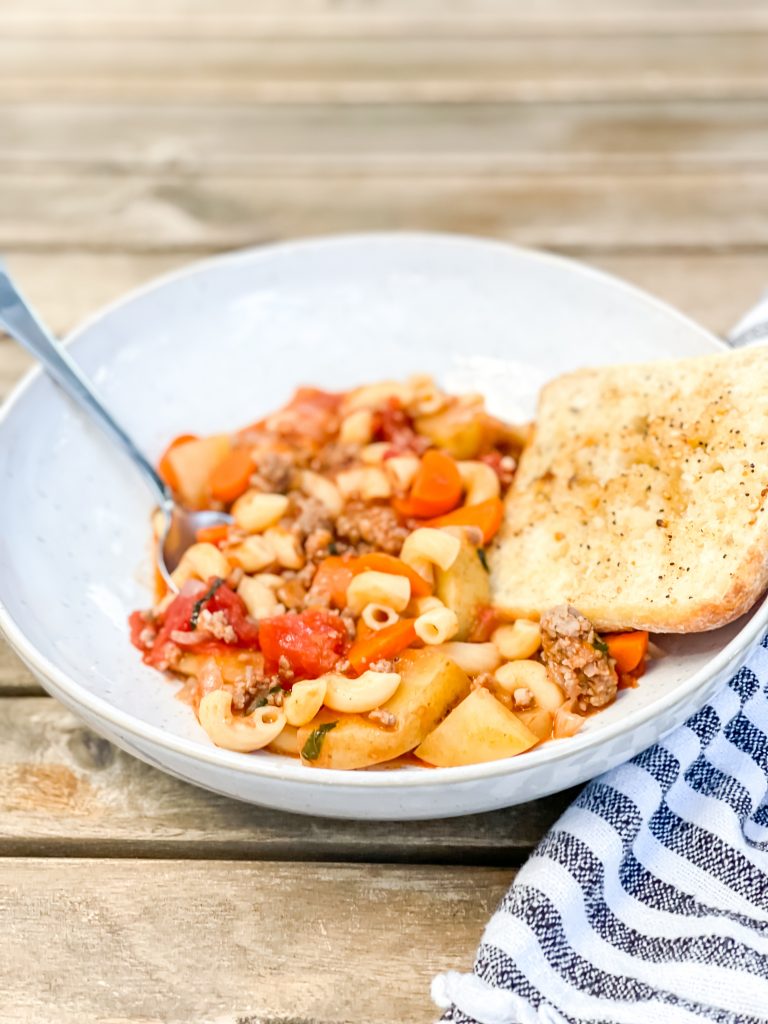 How To Make Minestrone Soup
Ingredients:
16 oz. Jimmy Dean Sausage
14.5 oz. Can Diced Tomatoes
3 Regular Potatoes ( Diced )
1 Can Beans, Kidney, Black
3 Celery Stalks ( Chopped )
1 Onion ( Diced)
4 Garlic Cloves ( Minced )
3 Large Carrots ( Diced )
1 Cup Uncooked Elbow Noodles
2 TSP Italian Seasoning
About 3/4 Cup Fresh Chopped Basil
1 Box Chicken Broth
Salt & Pepper to taste
1 TBSP Olive Oil
Directions:
In a large pot
Sauté diced onion in olive oil
Add minced garlic, chopped carrots and celery
Cook on high for 3 minutes
Turn to medium and add sausage
Cook sausage all the way through
Add chicken broth
Add stewed tomatoes
Add noodles
Add diced potatoes
Cook till warm then add seasonings, italian seasoning, salt, pepper
Serve with Ciabatta Bread and Butter! You can also add heavy cream or parmesan cheese for more flavor. This is a perfect fall comfort food that is great for a crowd. This is also the best for lunches, just pack in small containers and keep refrigerated.
Keto or Gluten Free
Keto and Gluten Free folks, don't add noodles or use your favorite gluten free noodles for a delicious recipe! This recipe can be changed very easily and still be delicious!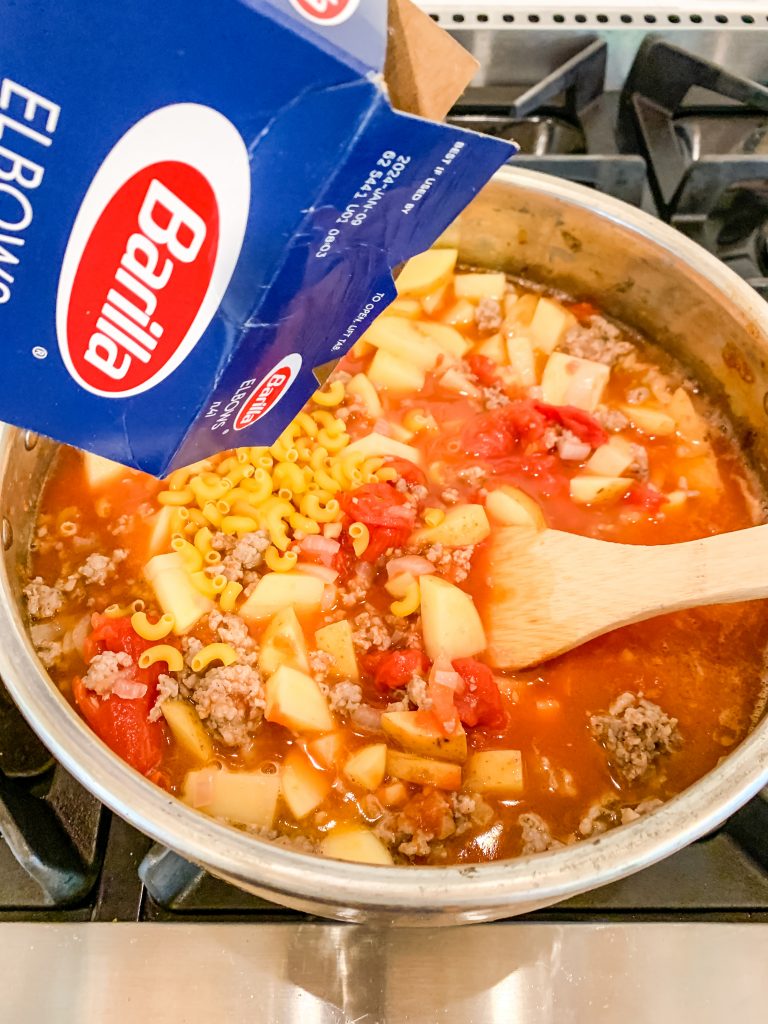 You can also make this recipe in a crock pot just cook the sausage before adding then cook for long enough for everything to be warm. This recipe is just like the Classic Olive Garden Minestrone Soup that everyone loves, just a few changed to it but it's just as good!
Best Homemade Minestrone Soup
I hope you enjoy! Let us know how your recipe goes on any of our socials, stay updated by following us on our social as well. We have tons more recipes around the blog, from dinners to dessert and breakfast, be sure to take a look around.
Pinterest | Instagram | Facebook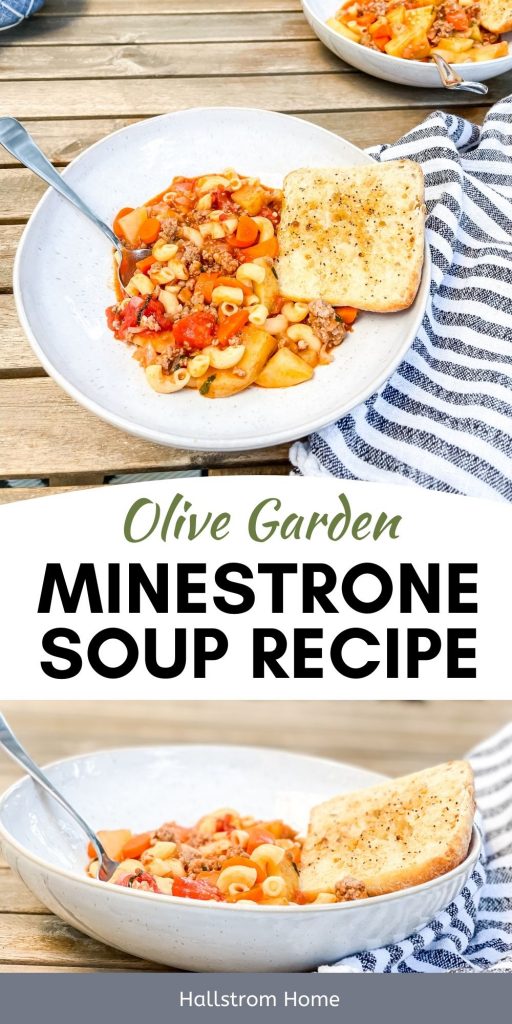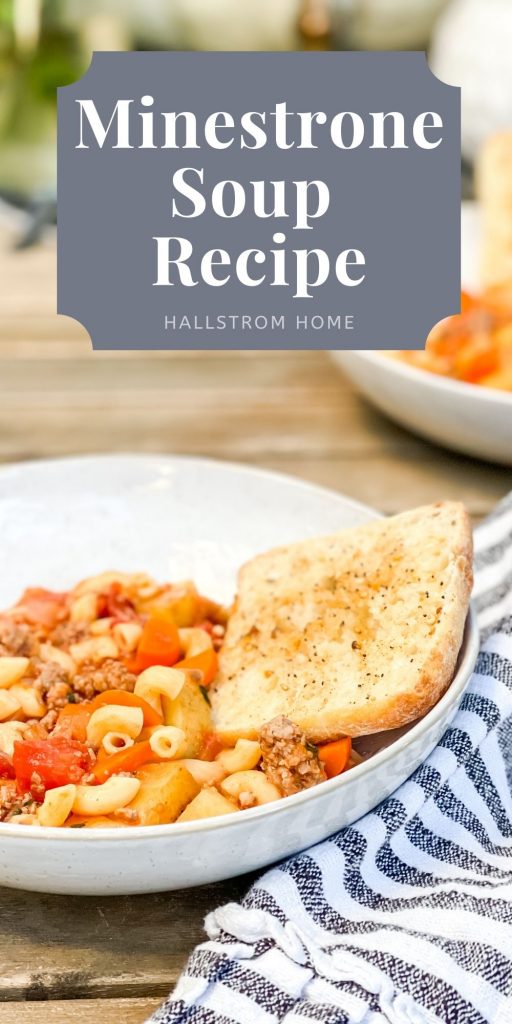 Recipe For Minestrone Soup From Olive Garden