We gave our Simple Modern Farmhouse Kitchen a little update by adding in a new rug. A new rug can do so much to a space to change up how your room looks! Lately at Hallstrom Home we have been sharing lots of recipes, which I know you all love. We decided to switch up and show you the kitchen with a few of our favorite kitchen products.
Be sure to sign up for my email to get new recipes, crafts and home ideas in your inbox, plus access to our free printable vault! *This post contains affiliate links.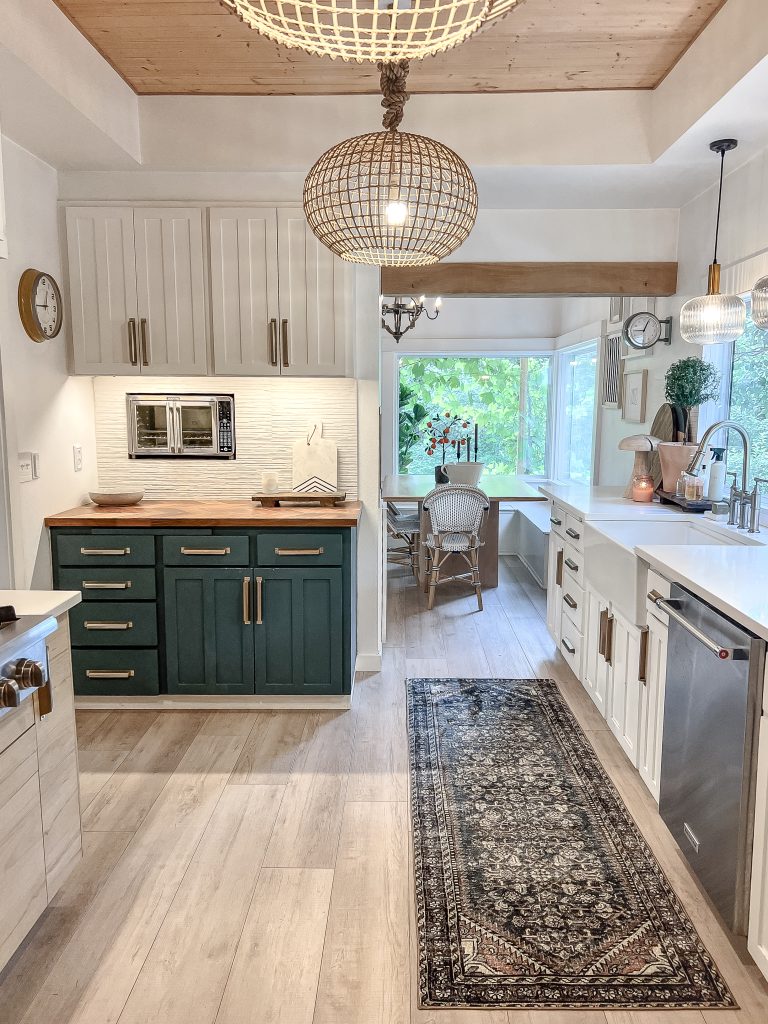 Wood Mushroom Decor
This is my new favorite mushroom! It's so large and I love the wood choice, a nice light wood. It's been floating around the kitchen for a while now. On the counter, the dining table. It makes for such a great piece that you can just place anywhere and it would look good! Shop Mushroom decor on our site! Here's a link to our new rug. It is so soft and vacuums up very well.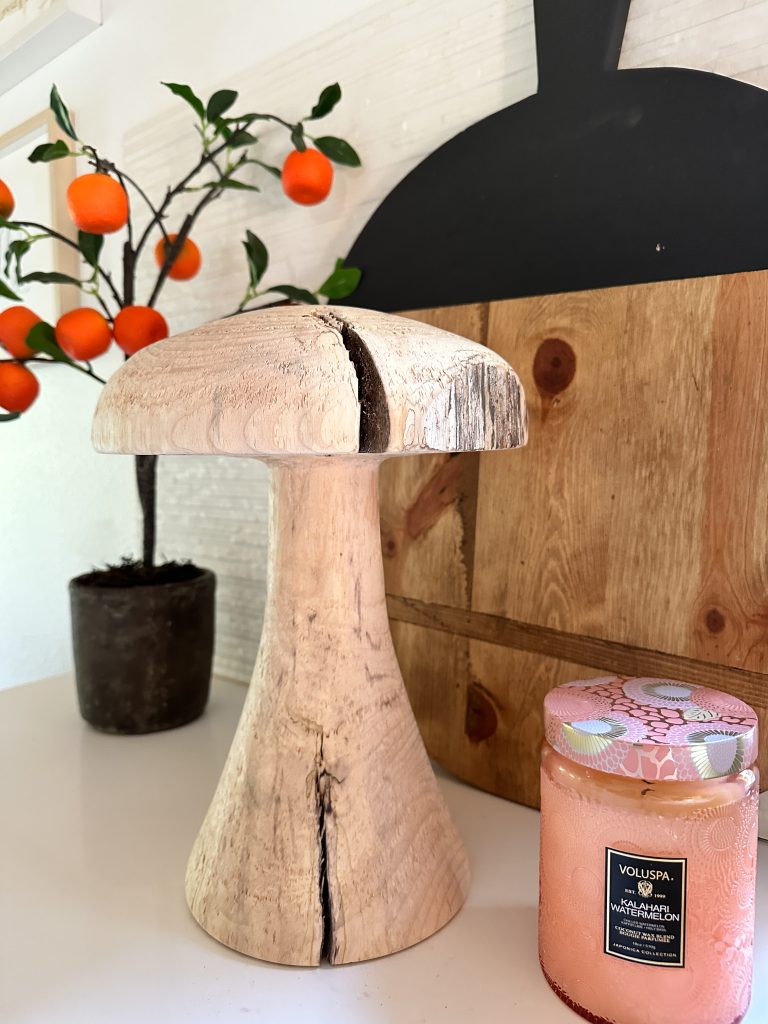 Simple Modern Farmhouse Kitchen
As you know from our Instagram, we love Marius Fabre soaps. They are great for cutting through grease and we even use it on our cast iron! We actually have so many soaps to choose from. And I love them all for different reasons. My favorite right now is our Liquid Savon Soap. It is so smooth and smells amazing.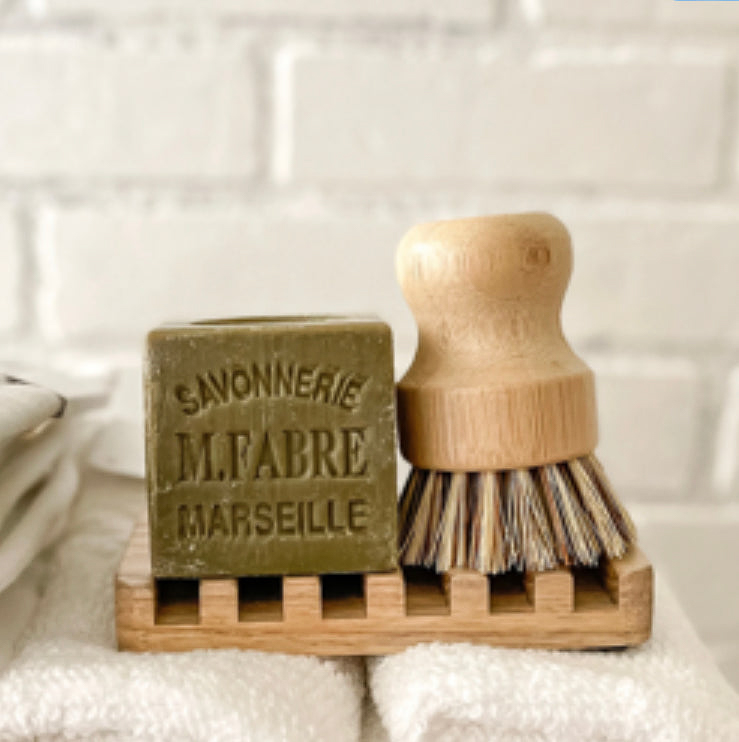 In our kitchen we are always using wood risers. It adds such a unique touch to your home, while still keeping your soaps and lotions out. But it makes it look put together and pretty.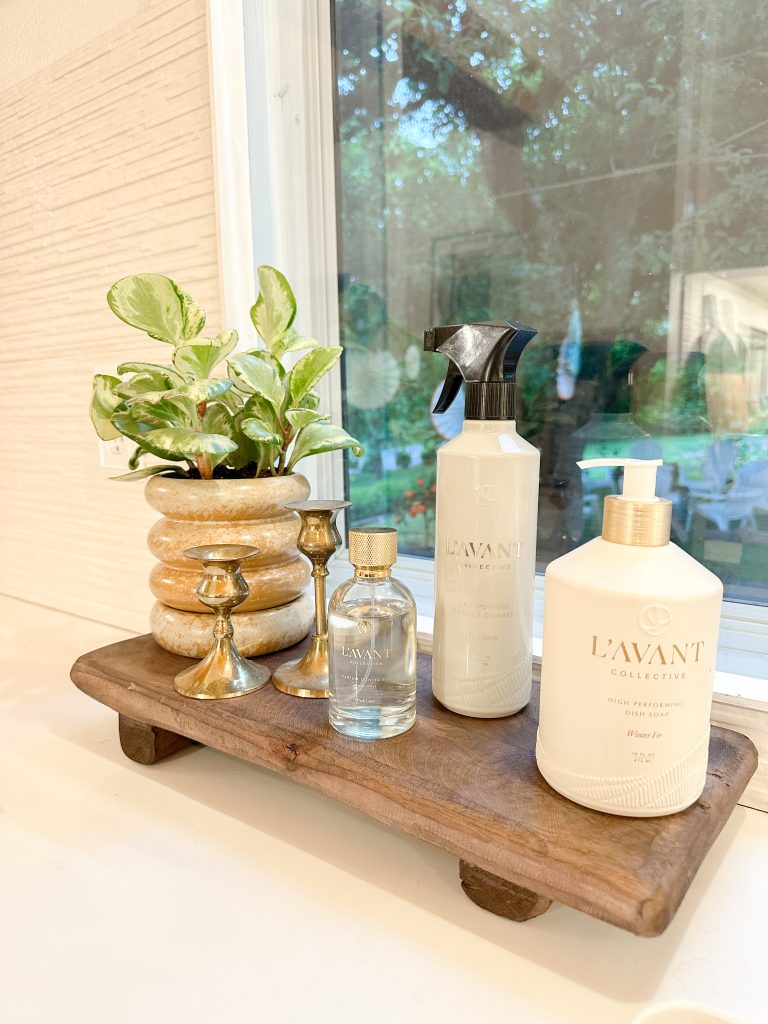 Since Claire and Ty have been living in the farmhouse with us, we have been cooking up lots of easy and yummy meals together. One of our go to desserts is fluffy banana bread. We eat this for breakfast, dessert or snacks. So it's a really good treat for all day long!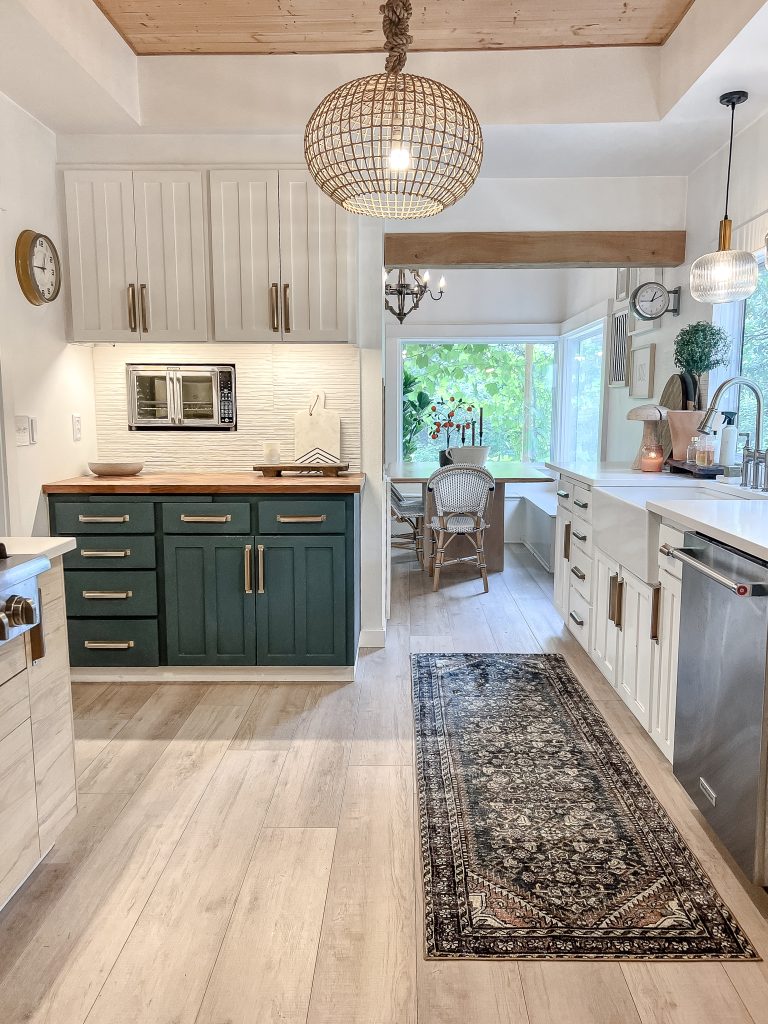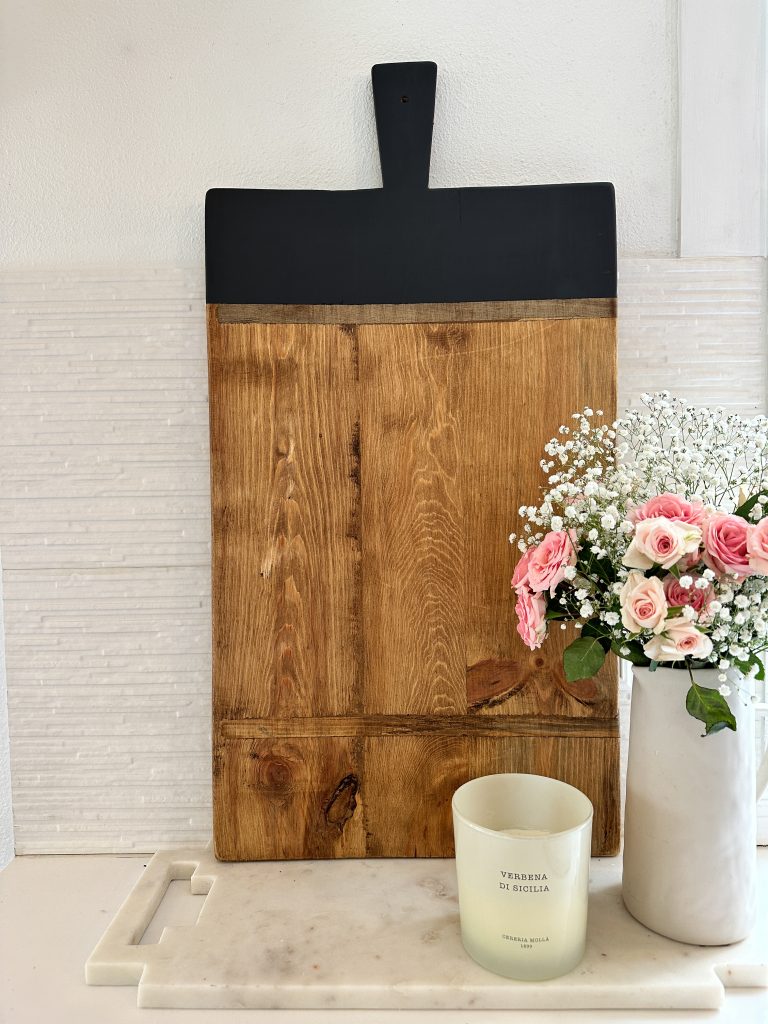 Thanks for stopping by! Be sure to let us know what you would love to see on the blog! Thank you for reading.