When decorating for the Christmas Season, the options are endless! From modern farmhouse to fancy or vintage, each style choice will add to your festive holiday. Here is our the best Trim For Christmas Stockings we have found and created in our shop.
Be sure to sign up for my email to get new recipes, crafts and home ideas in your inbox, plus access to our free printable vault! *This post contains affiliate links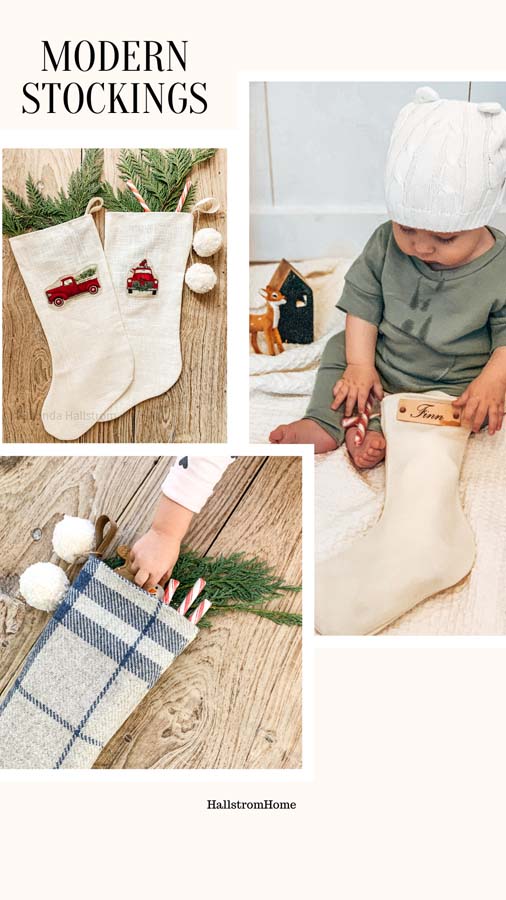 Christmas Stocking Trim
Starting off with my favorite is the pompom trim stockings. You can add these to about any style to add a little extra cuteness. Me and my daughter made lots and lots of these pom poms for the holidays to share the Christmas Joy! Definitely Check these out in our shop, the links at the bottom of this blog post!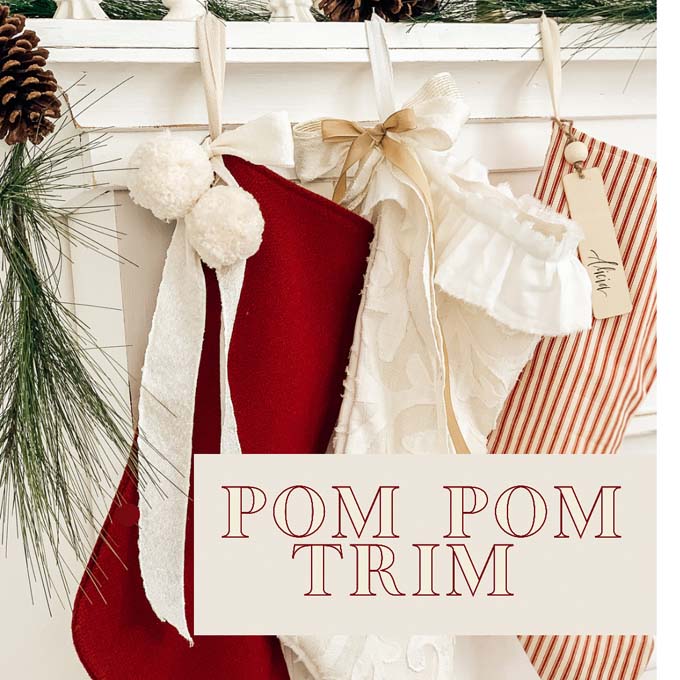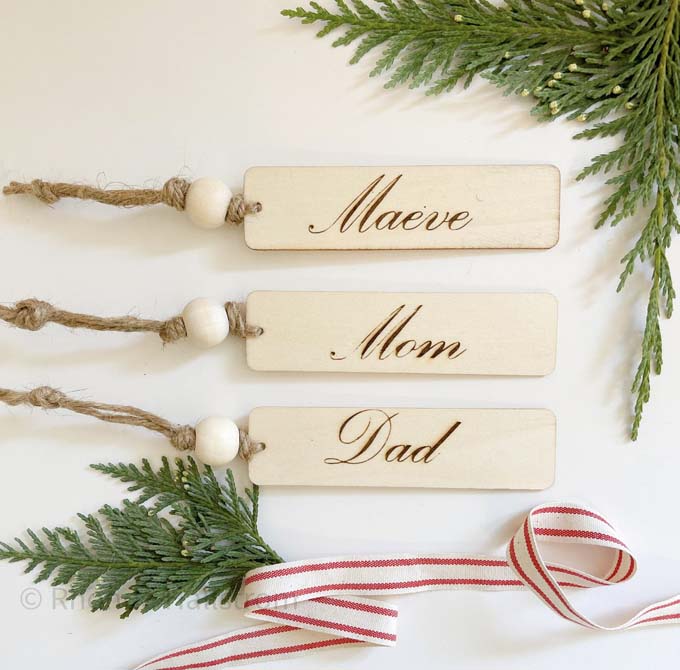 How To Make Stocking Trim
My next best thing to add to stockings for trim is ribbon. From silk ribbon to burlap types. These holidays coming up are perfect for accessorizing ribbon! I love pairing the red and white striped ribbon on a solid color stocking or pairing a solid ribbon on a designed stocking.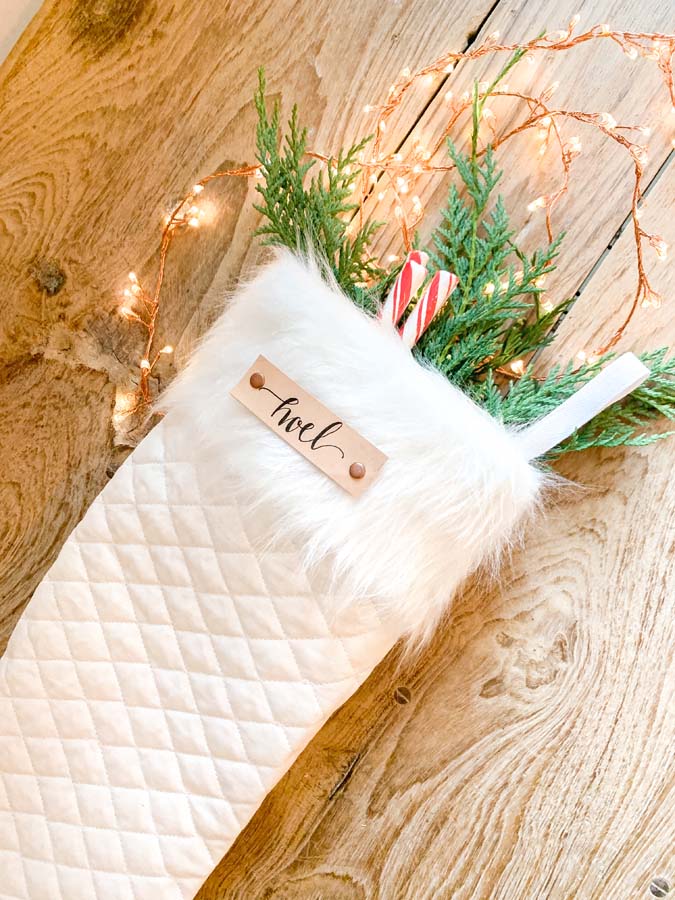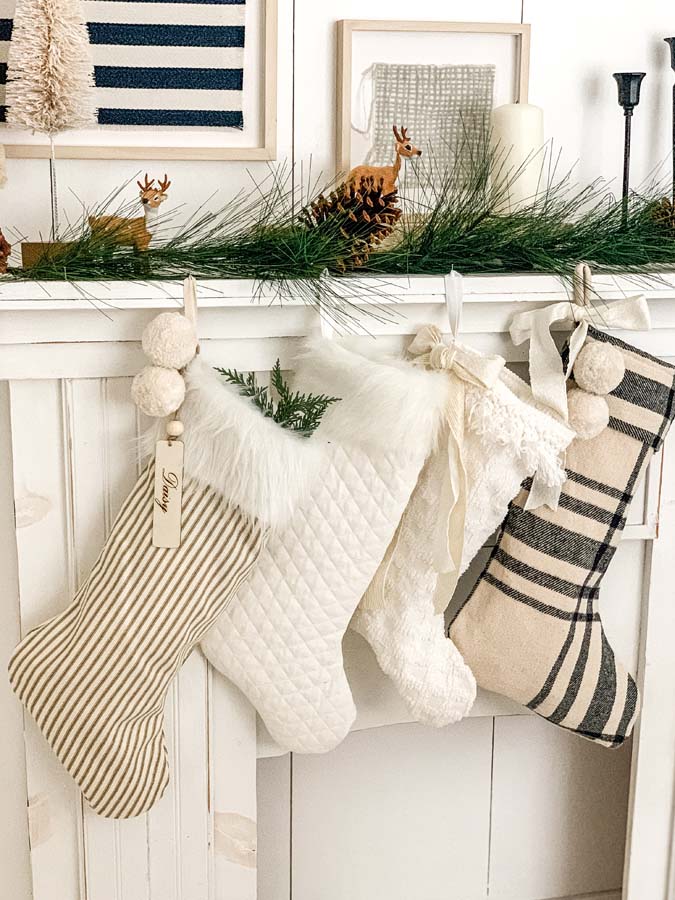 Christmas Stocking Decorating Ideas
Ooooh yes, adding the fur to the top is in! It adds so much and you almost can't go wrong on any of these stockings with adding fur. A lot of my material and supplies are from our local fabric store so be sure to check anywhere carrying fabric for this fur. I would love to see your designs as well!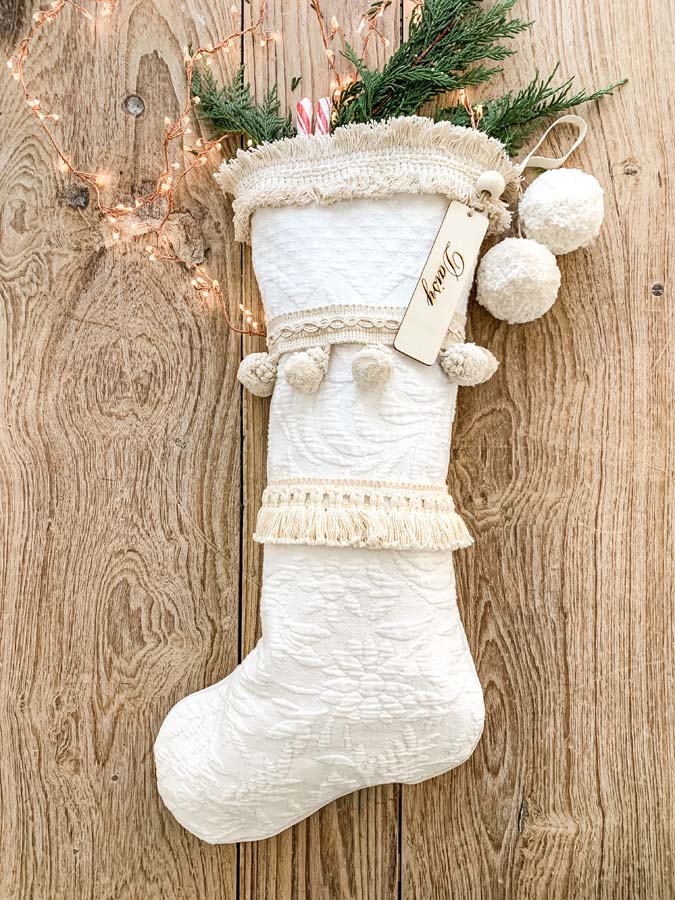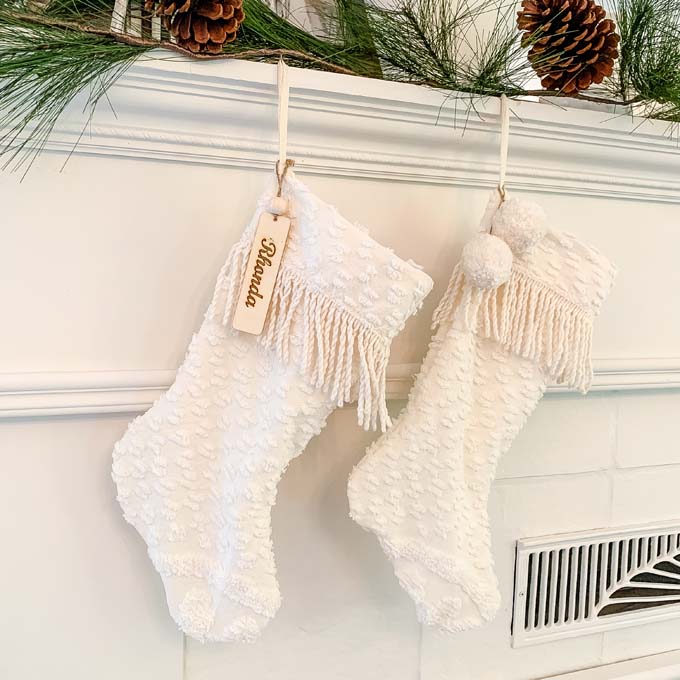 Christmas Stocking Pattern
These Shabby Chic stockings are some of my first creations. A Shabby Chic Christmas is one beautiful way to celebrate the Holidays. I love the Lace, the pom poms, and the layers when creating these. Adding texture during the holidays is the best way to create cozy!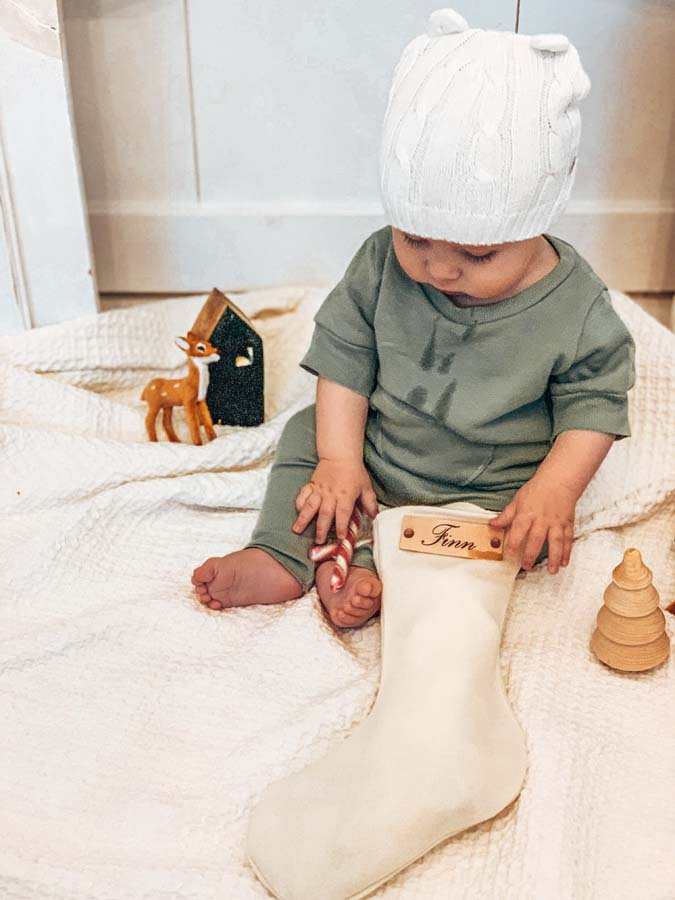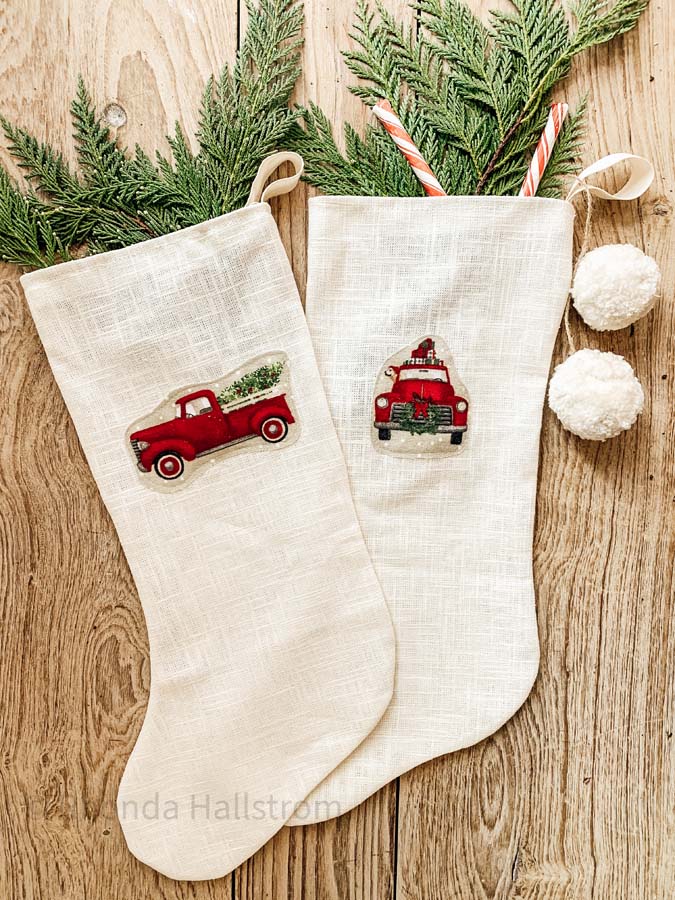 Stockings With Trim
A new addition to our shop this year is the personalized name tags. We do wood tags and leather, each with as many options you can think of. It extra special when your stocking has your name and a lot easier when you have a big family and don't want kids fighting.
I have to add, if these little red trucks on these white linen stockings aren't the cutest thing, I don't even know what is! I sewed these on but I bet you could glue them as well.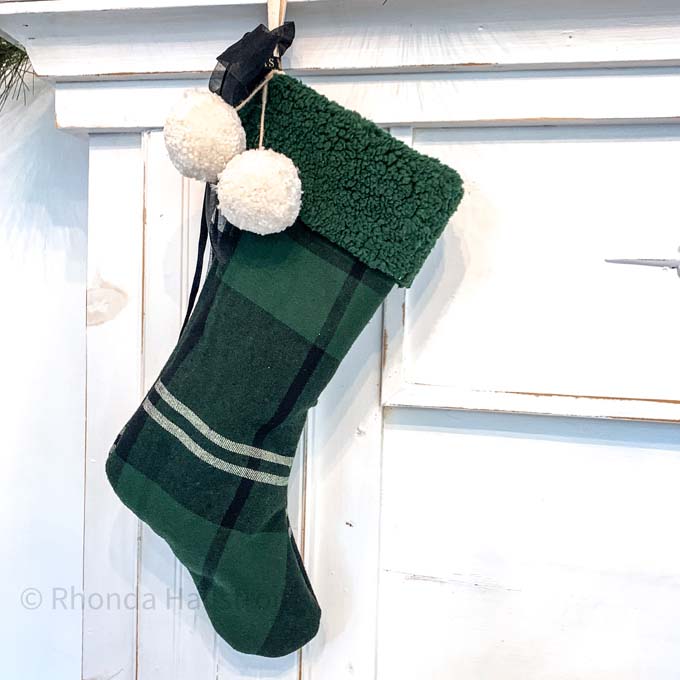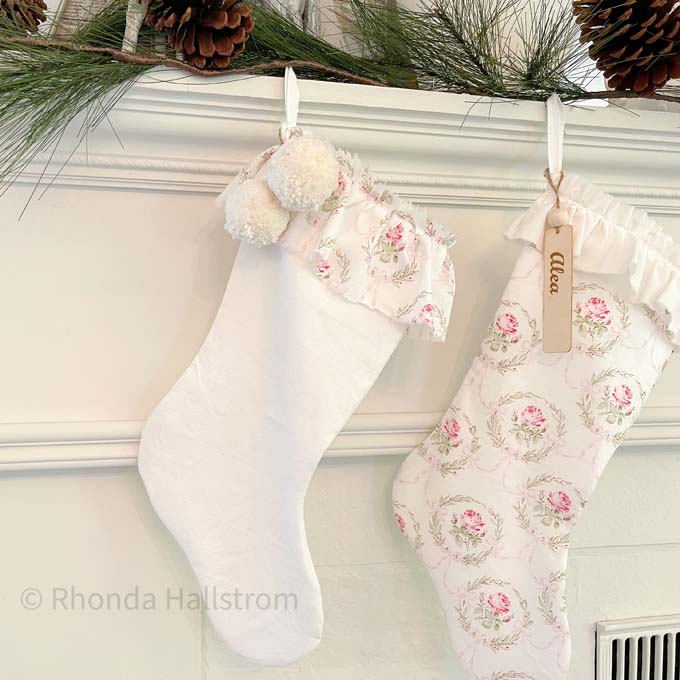 Shop Here For Handmade Christmas Stockings
Now we have our classic Christmas stockings on our shop but I didn't include as much of these in this blog post because I needed to share our new styles. Be sure to check them out or let us know what you think on any of our socials!

Thanks for stopping by! Here is our Farmhouse Christmas Stockings for more.