5 Easy Master Bedroom Updates
I will show you 5 Easy Master Bedroom Updates. With these 5 fun and easy steps you can transform your bedroom. I always love switching up the bedroom, I just can't have the same look for so long. My husband comes home a lot to many different bedroom looks. It's just too fun!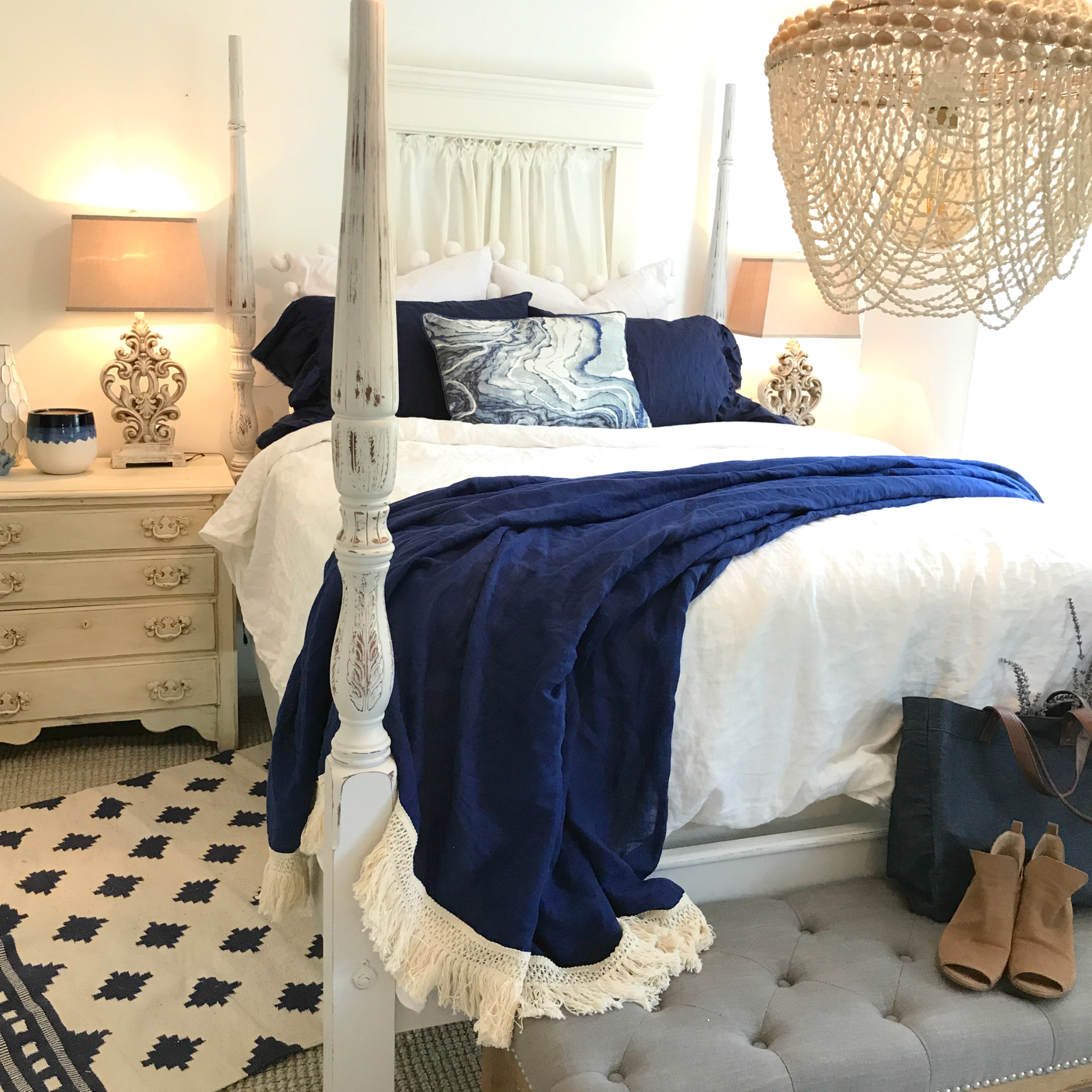 Bringing Color In
I always like having a pop of color somewhere in the room, it really sets the look. So to start, choose a color that you will love but also not get sick of it. If you look at my blogs about my bedroom, there is always a main color I choose. Check out my blog post here and see what color I chose for this look.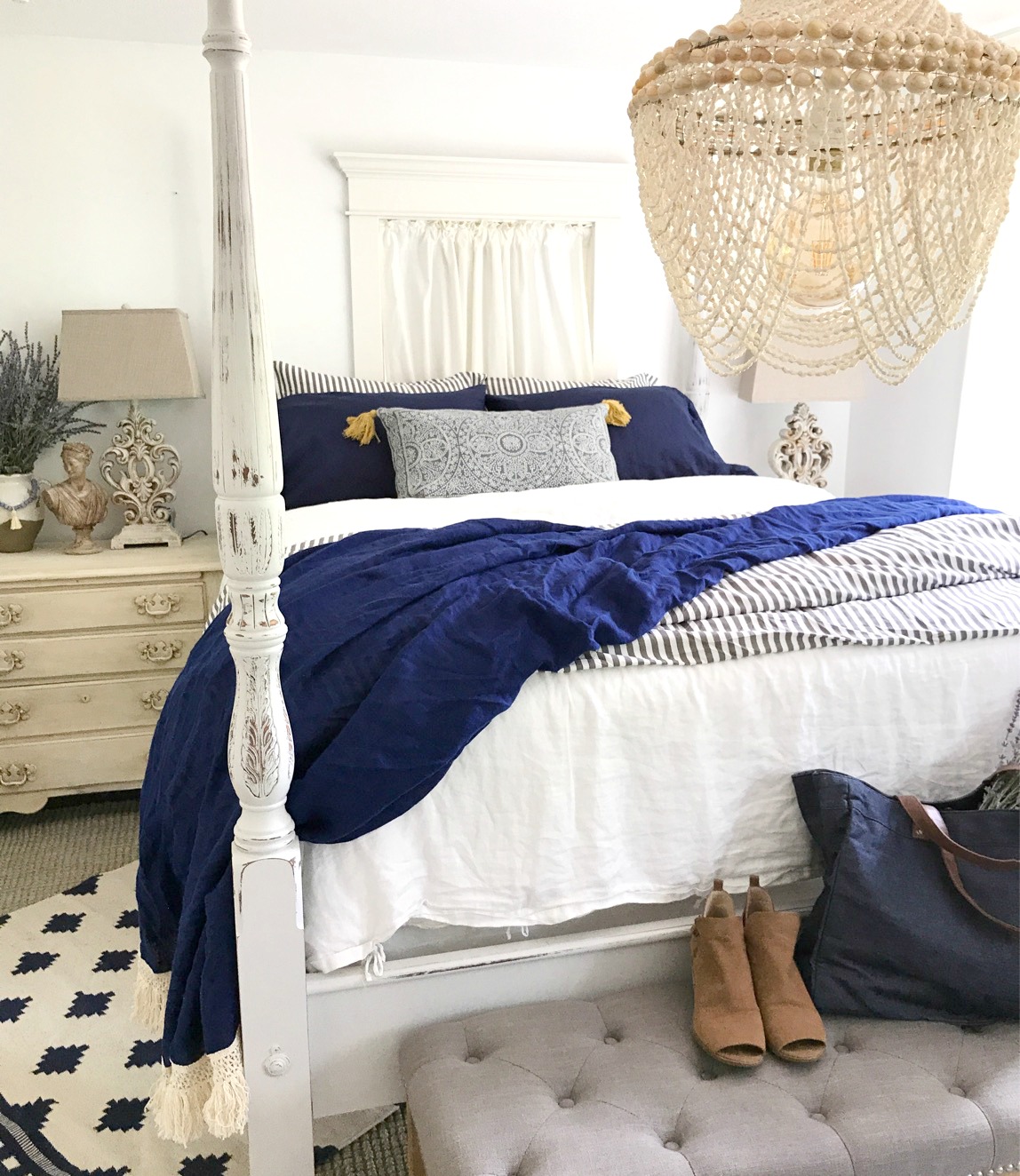 Accent Pillows
This is one of my favorite parts. It really can make the room fun and add excitement in the room. You still want to make sure it matches, so your eyes aren't overwhelmed. Even adding some white pom pom pillows changes it up and adds some personality.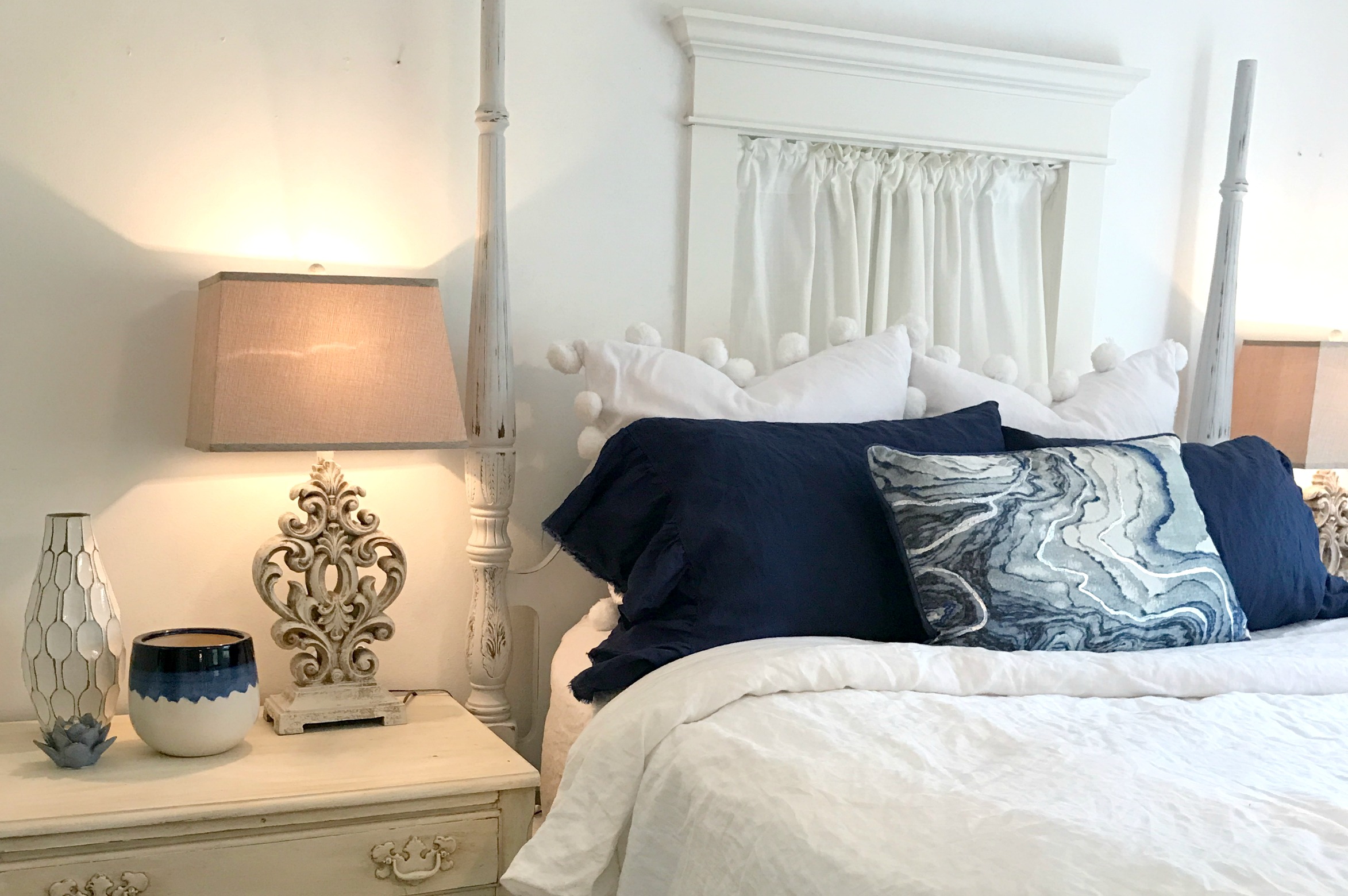 5 Easy Master Bedroom Updates
Lighting
Instead of just focusing on overhead lighting, bedside lamps are inviting. They can make the room feel more comfortable.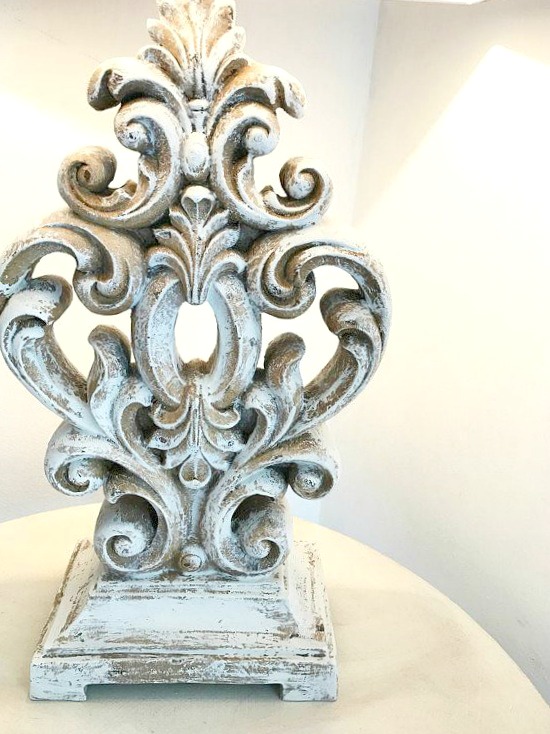 Switching Bedding
Switching out the linens can make the space feel fresh and new. Nothings better than that. Actually this is my favorite part! It really can make the feel like its undergone a whole makeover. Even just switching up the main pillows can do the trick.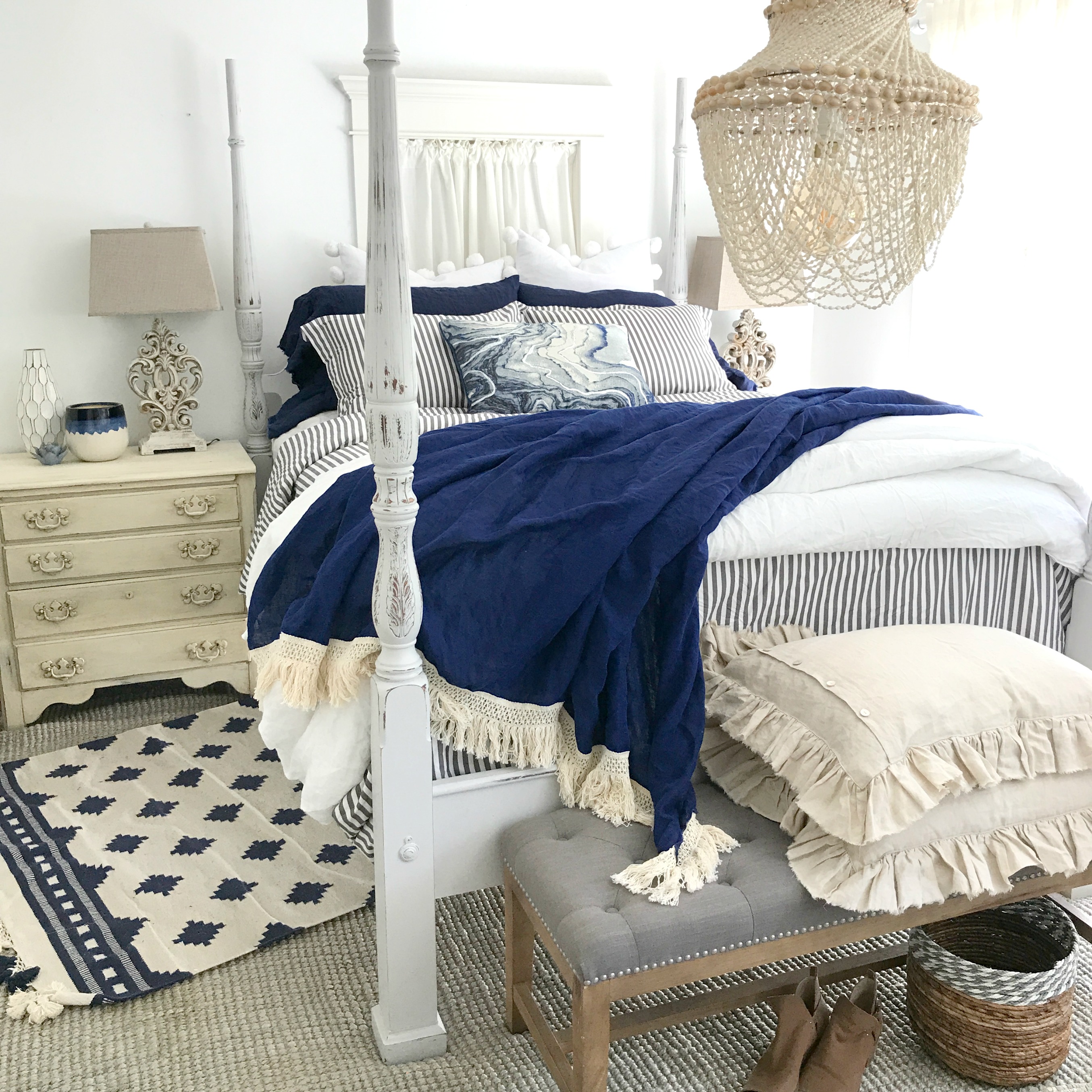 Wall Decor
Wall decor really adds a personal touch to the space. It can define your style. I love mirrors, mirrors are in every room of the house! They make the space look bigger too. Royal Blue is the color I'm into this season. It is so gorgeous and it makes a statement.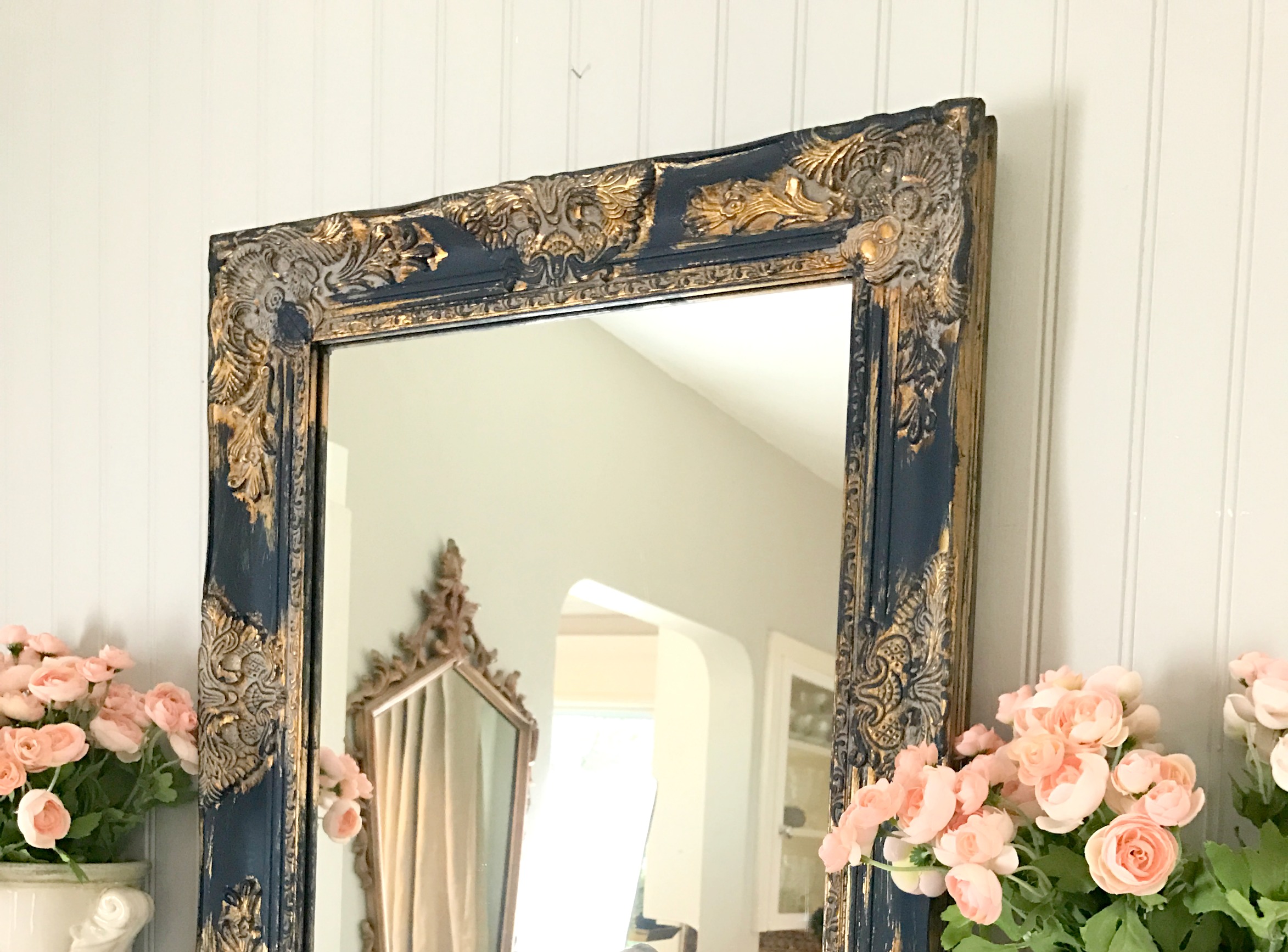 Go take a look at my mirrors in my shop here for this same look. I can even customize them, to a color you will love. And check out my European linens, I promise you, you will never switch back. They are light, breathable and so soft!