Cake is perfect for any birthday or holidays. This is my family's favorite cake recipe which I make every birthday for all the kids. This is the Best Chocolate Cake Decorating And Recipe you can have for an easy homemade cake.
Be sure to sign up for my email to get new recipes, crafts and home ideas in your inbox, plus access to our free printable vault! *This post contains affiliate links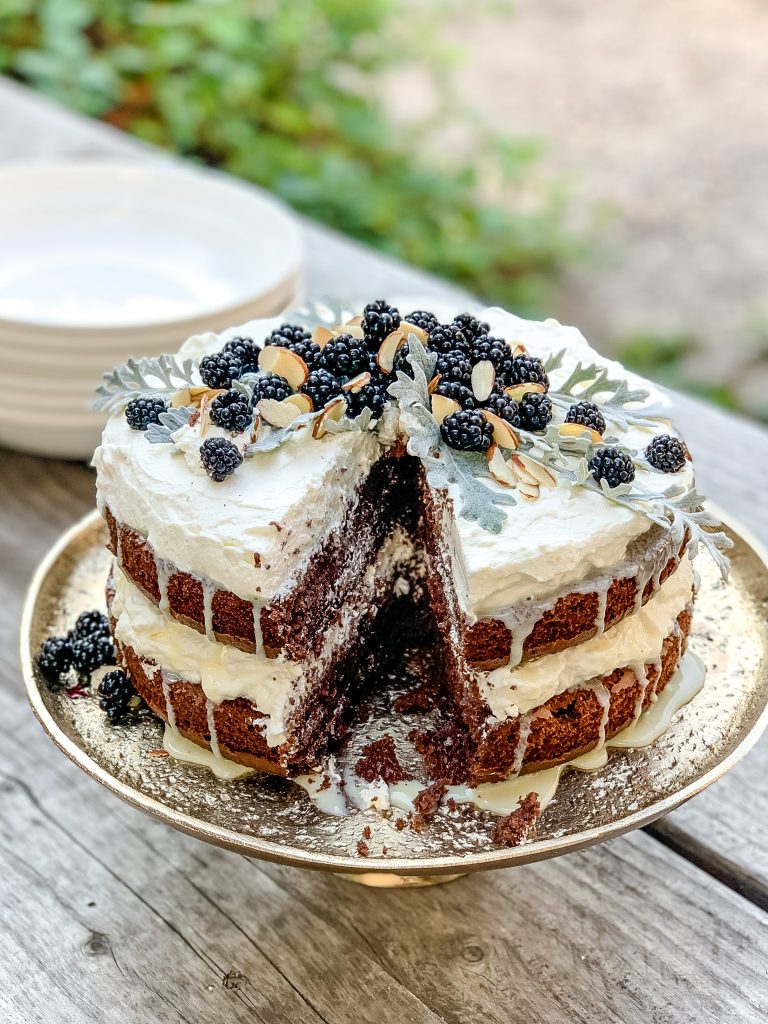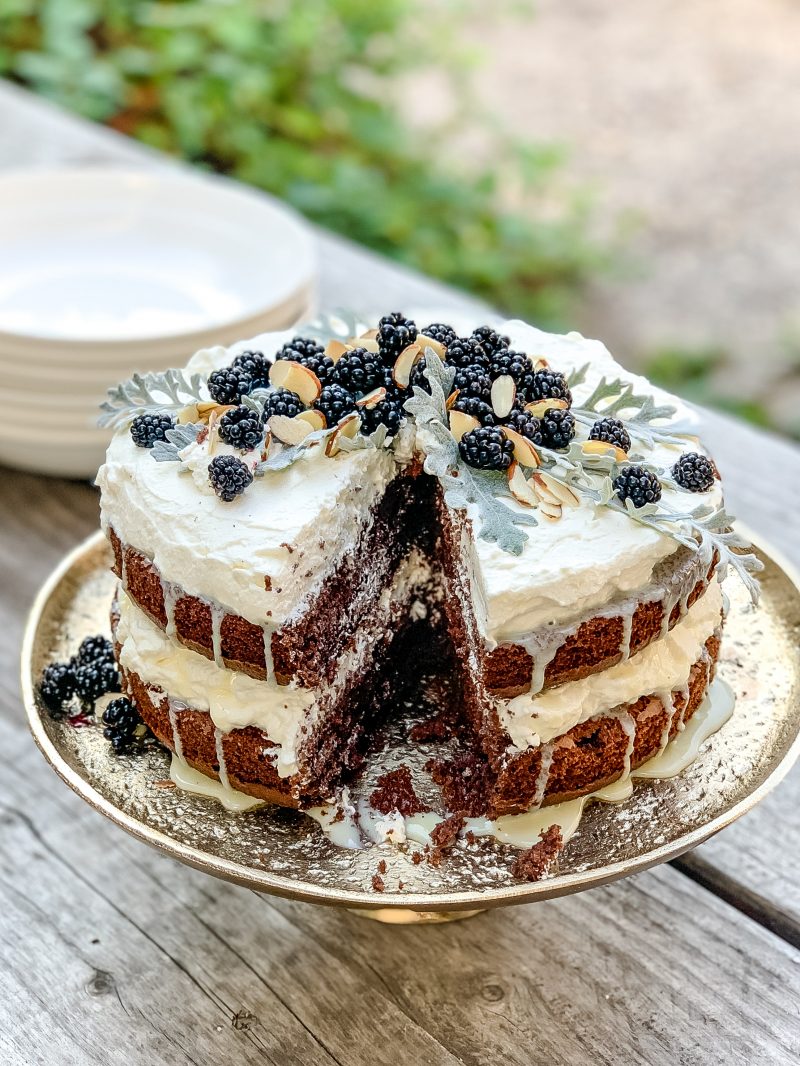 Homemade Chocolate Cake
This is a yummy, fluffy, sweet cake and if you haven't tried this cake before I am so excited for you to try it! Be sure to let me know what you think. We have made this before but usually we add toffee bits to the top but we switched it up this time and added berries so I knew I would have to share.
This is for beautiful chocolate layered cake out of a box we have another recipe linked down below to make this from scratch.
Recipe For Chocolate Cake
Ingredients:
1 Box Chocolate Cake Mix & Ingredients On Box
1 Can Sweetened Condensed Milk
Heavy Whipping Cream
Caramel sauce
Berries
3 cups cream 
1/2 c  Brown sugar
2 tsp vanilla bean paste
Instructions:
Use two 9″ round cake pan for layered cake
Line cake pans with parchment paper & grease sides
Follow cake box directions for cake and put in round pans and bake
Let cake cool about 10 min after done baking
While waiting, whip cream until stiff peaks form, then add vanilla and brown sugar
After letting cake cool, remove cake out of pans and remove parchment paper
Start by setting one of the cakes onto your cake stand
Poke holes with knife or fork
Pour half the sweetened condensed milk over holes
Add some of the carmel sauce over the sweetened condensed milk
Add a layer of whipped cream
Set the next cake layer on top of whipped cream and repeat by adding sweetened condensed milk, caramel and whipping cream on top
Add berries of your choosing on top, we also did some sliced almonds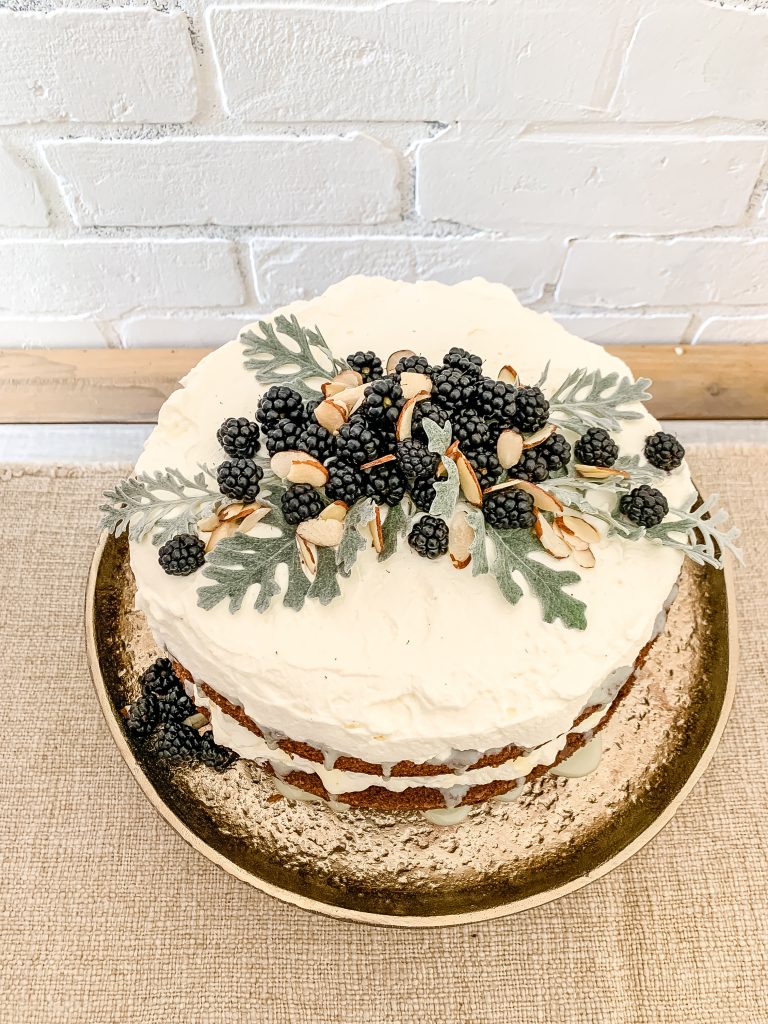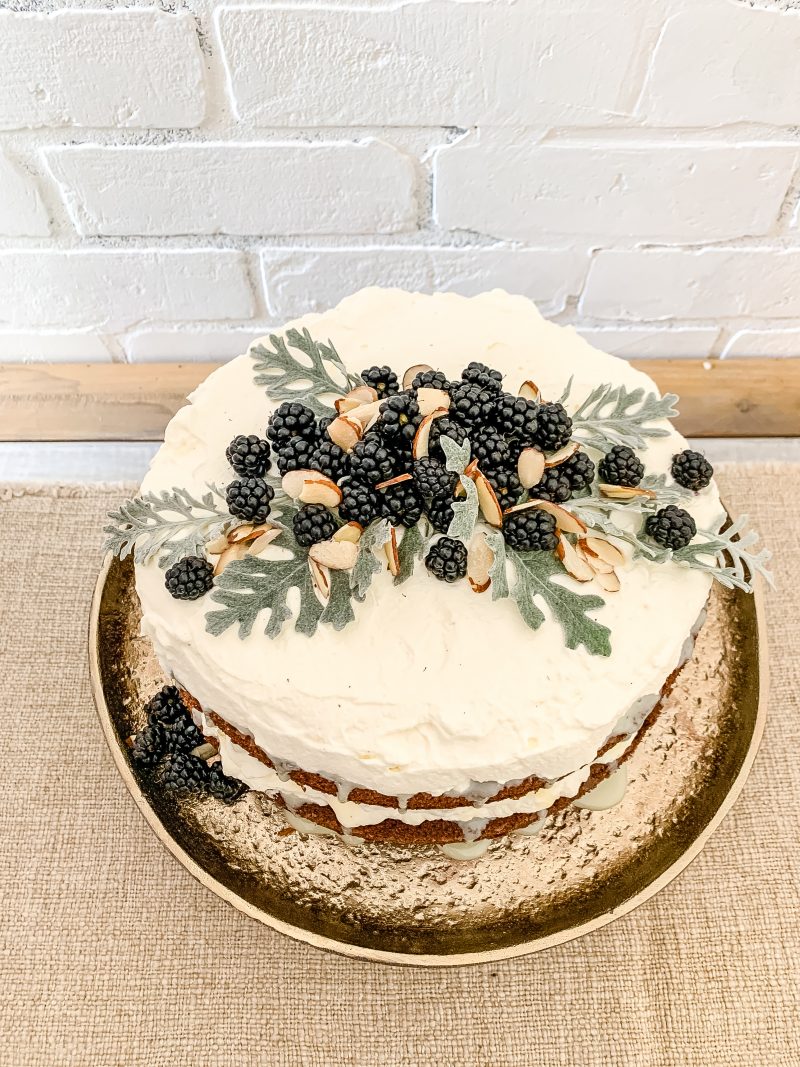 Moist Box Cake Recipe
That recipe called for a chocolate cake box mix, we also have recipes from scratch here on the blog like our Easy Chocolate Cake Recipe With Chocolate Shavings. I linked that for all those wanting to make this all homemade.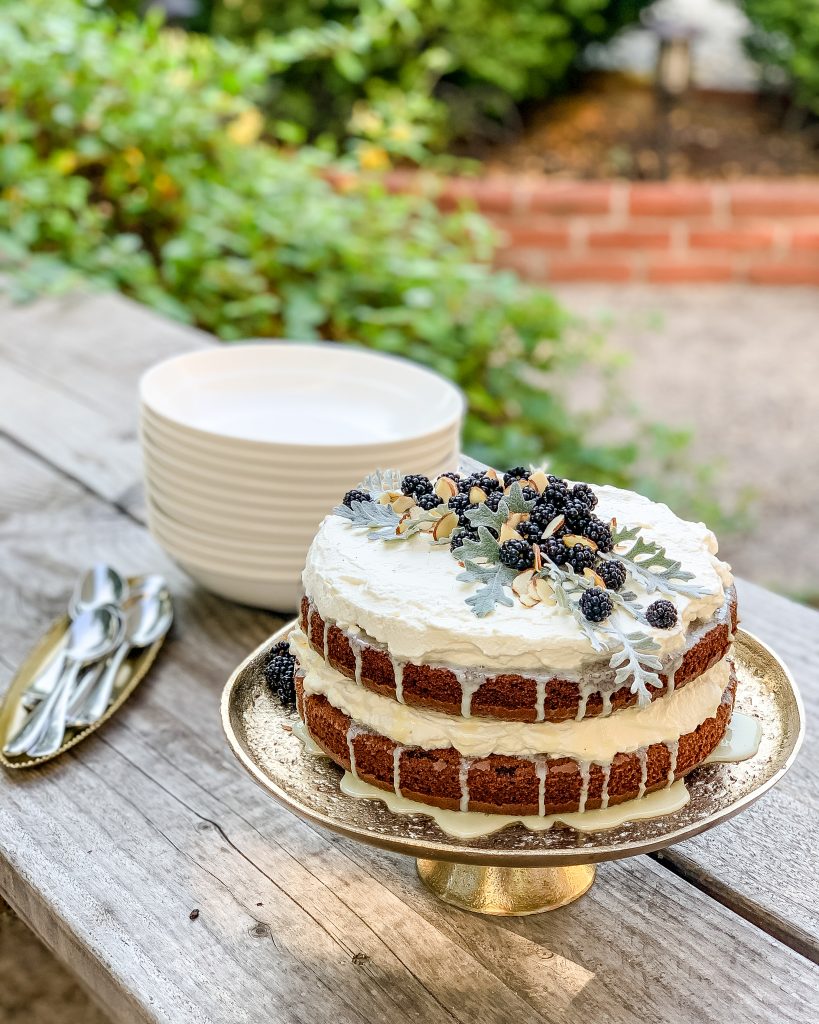 Easy Cake From Scratch
We always make our icings and frosting from scratch and they are the best way to go! So Fluffy and tasty. Add some greenery, nuts and berries for a beautiful natural look and your set! Thanks for stopping by, i hope you enjoy making your cake. Be sure to check out more recipes of ours around the blog and follow us on our social medias for updates!
Pinterest | Instagram | Facebook