It's finally time to see our honeymoon! We went on the Best Hawaii Honeymoon Adventure. Our honeymoon was in Maui and we stayed in Lahaina area. Take a look at our special day, before seeing the fun in Hawaii!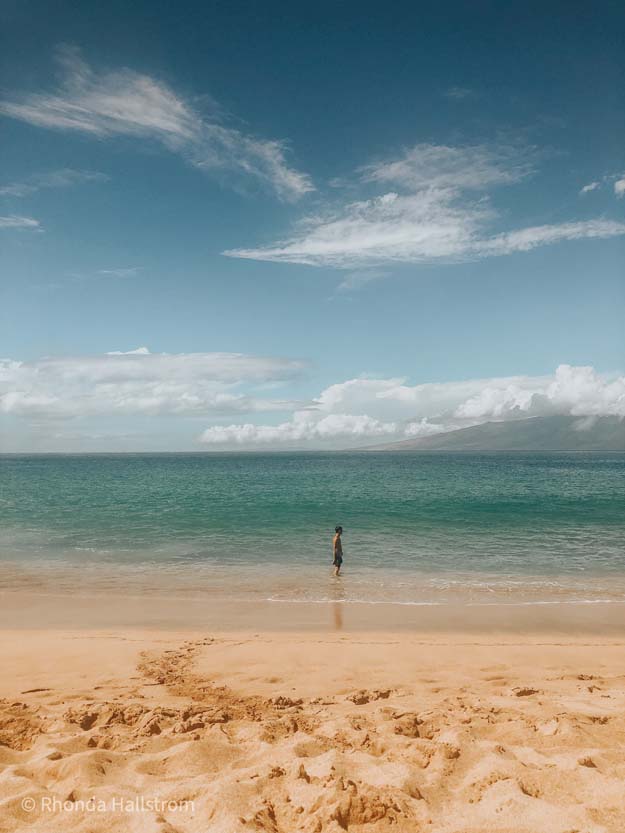 We had the best time in Maui and we went to so many cool spots. Ty and I decided to get a rental car while we were there because we wanted to explore all over the island. The beaches are so gorgeous, but we get pretty bored sitting at one beach for too long. So the car was perfect to check out new beaches! This was a Kaanapali beach right in front of our resort.
Be sure to take a look at the best way to host a bridal shower.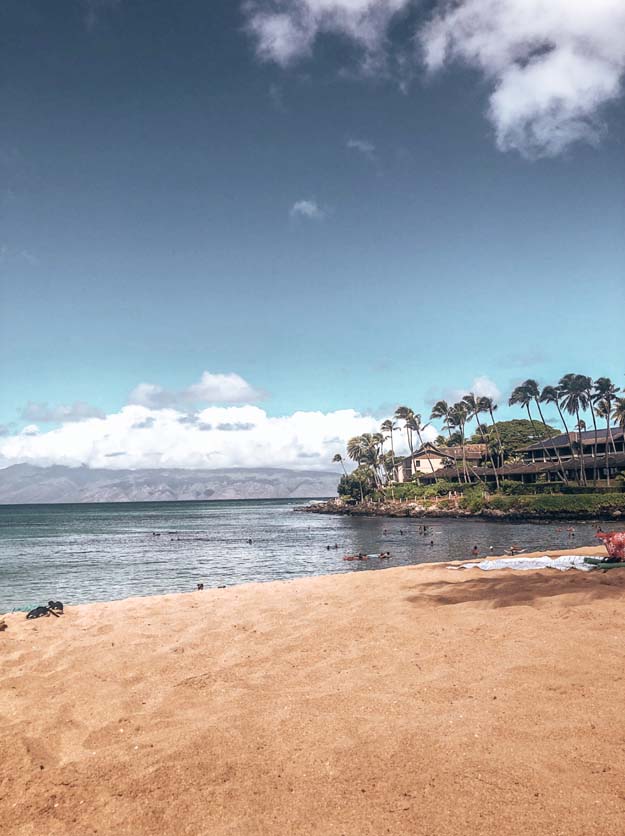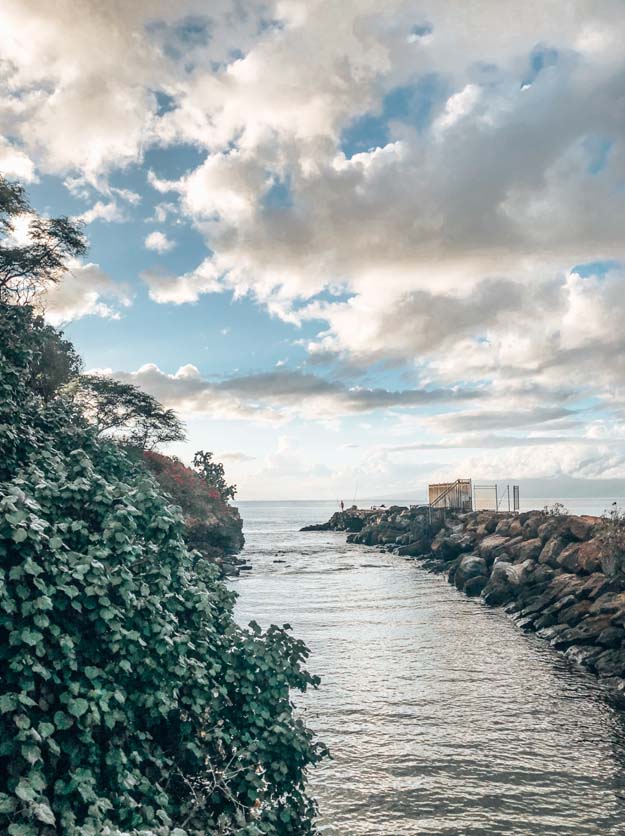 Ty and Claire's Best Hawaii Honeymoon Adventure
Kaanapali beach was our go to beach for the evenings or the down times at our resort. It was a short walk and not crowded!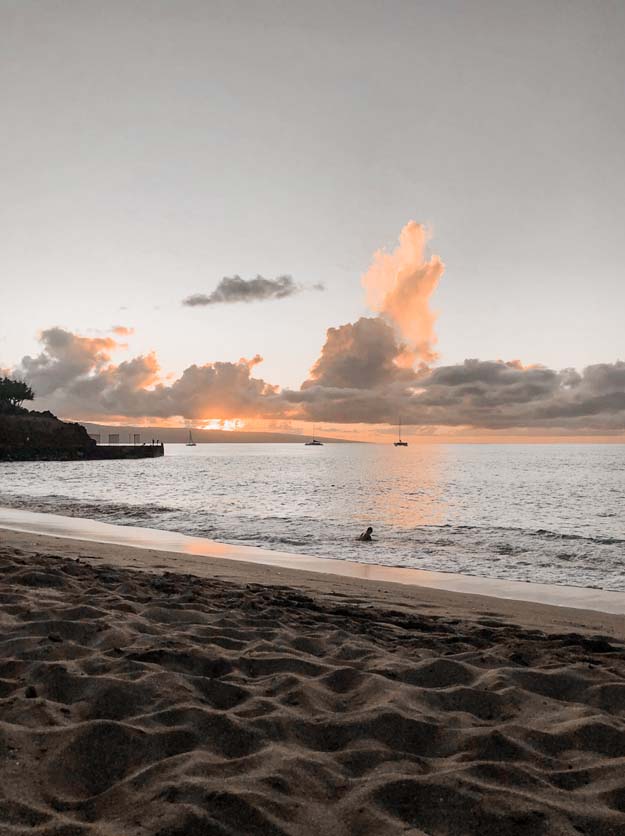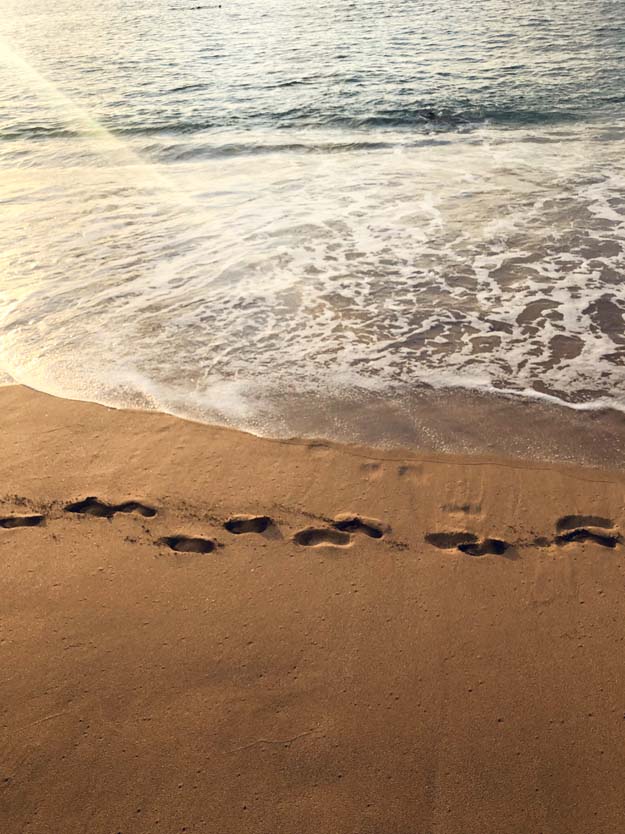 The weather while we were there was perfect of course! It's nice to leave the rainy PNW to come to the sunshine. Take a look at some fashion that would be great for Maui.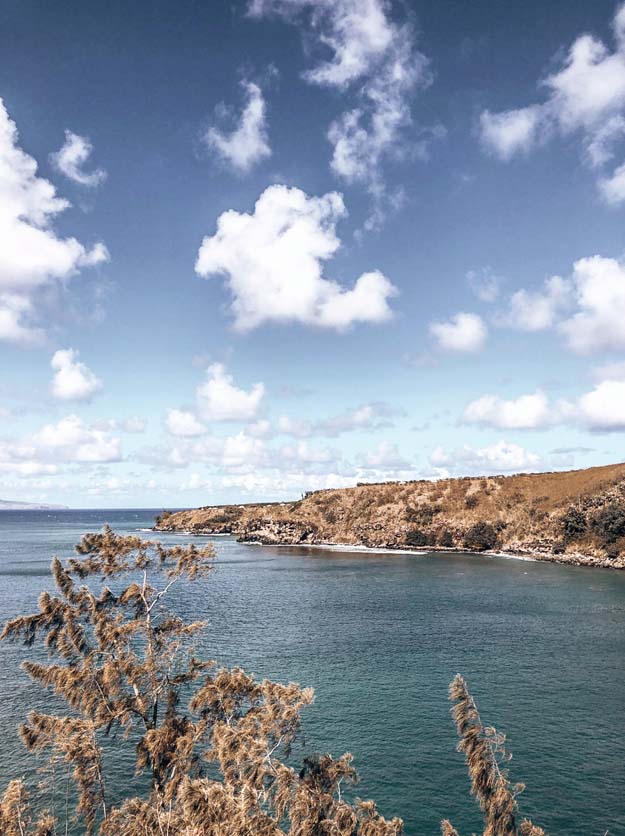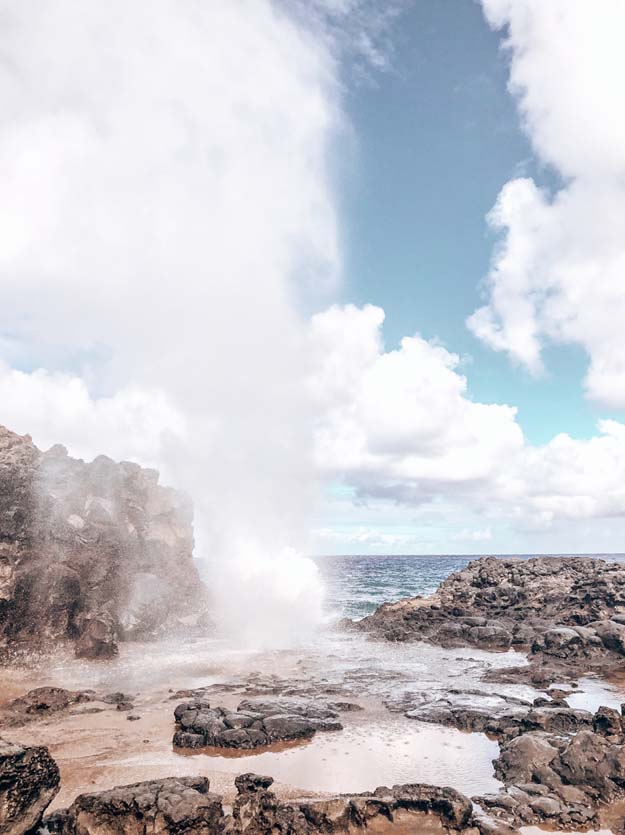 Best Hawaii Honeymoon Adventure
One of our adventures was the Nakalele Blowhole. You walked down to this trail that doesn't really look like much. But then a wave comes and you see water spout out about 30 feet up. It's definitely worth the trek down.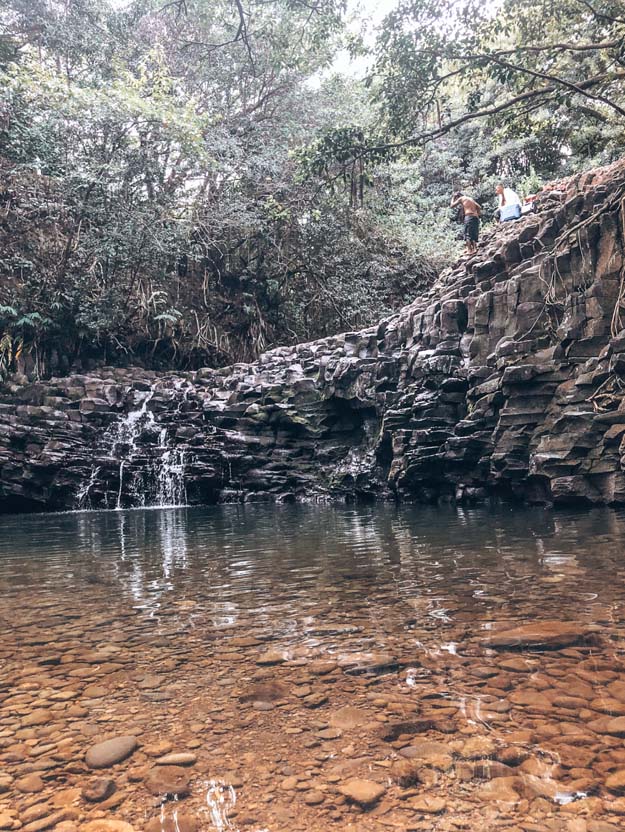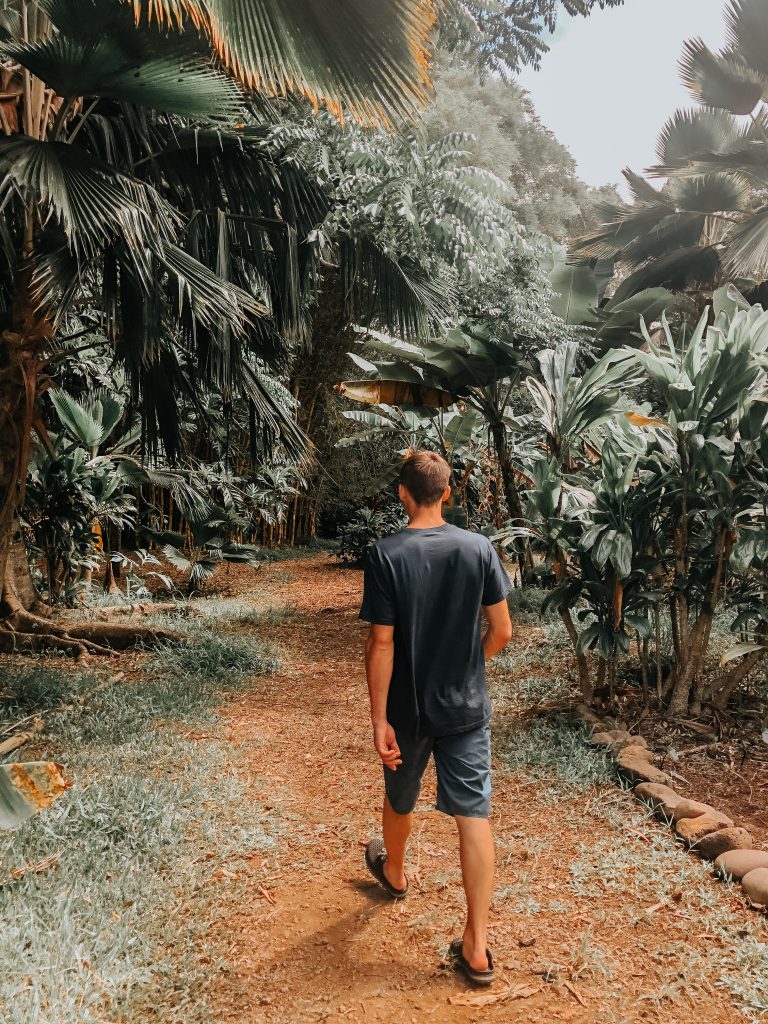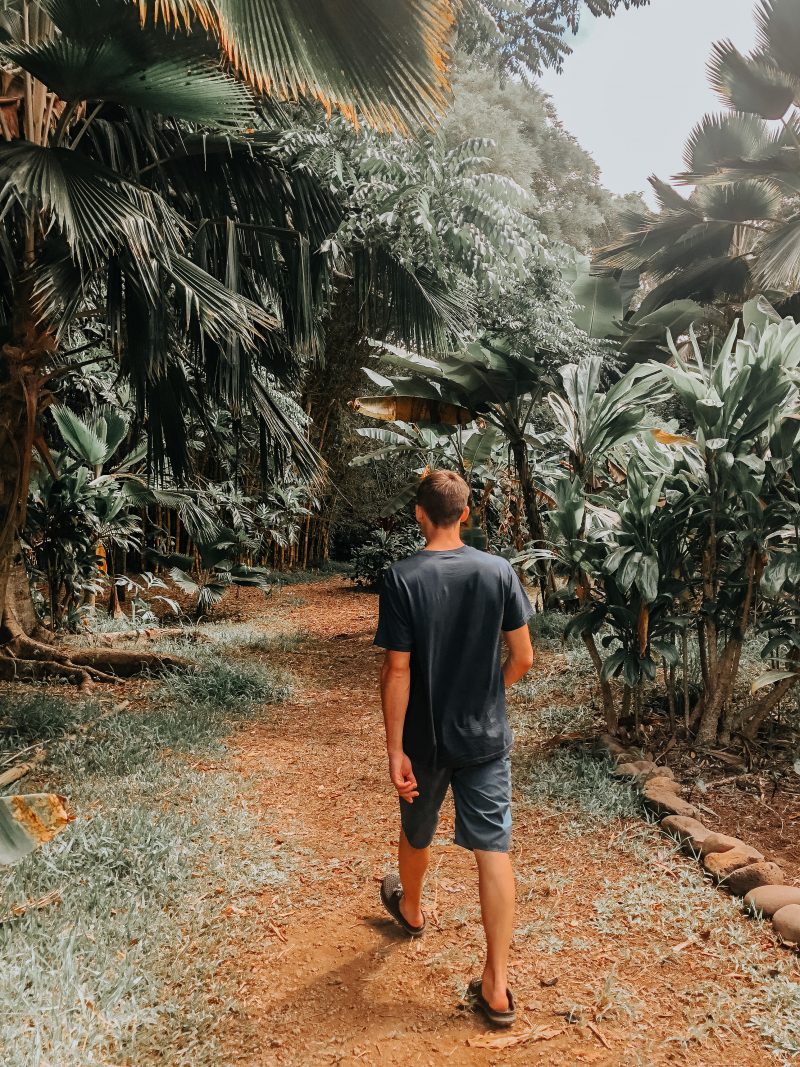 Maui Honeymoon
Time for the Road to Hana. We only did part of this and stopped all along the drive to check out some spots that looked special. In Haiku there was a few cars pulled off on the side of the road so we went to go take a look. Down some trails there were waterfalls and this very pretty cove. We just sat along the edge as the locals were jumping in.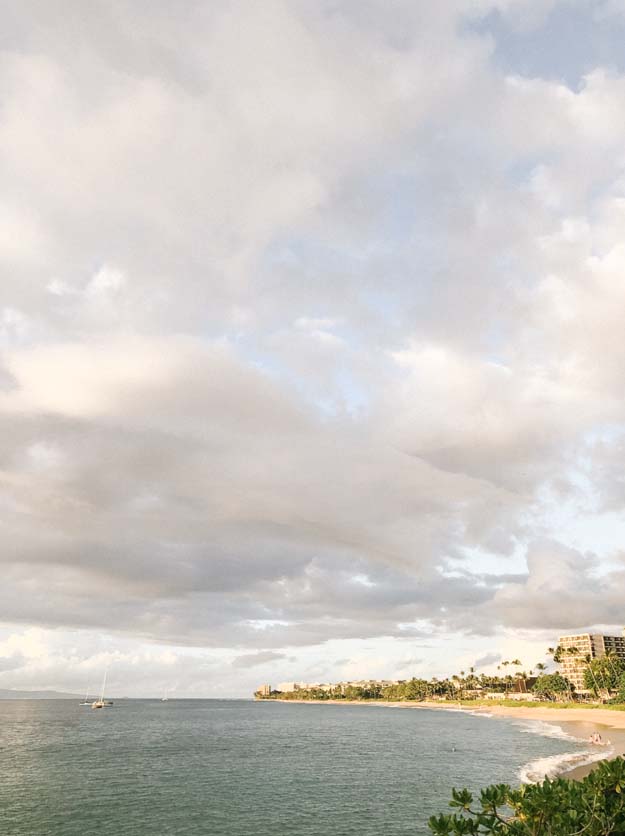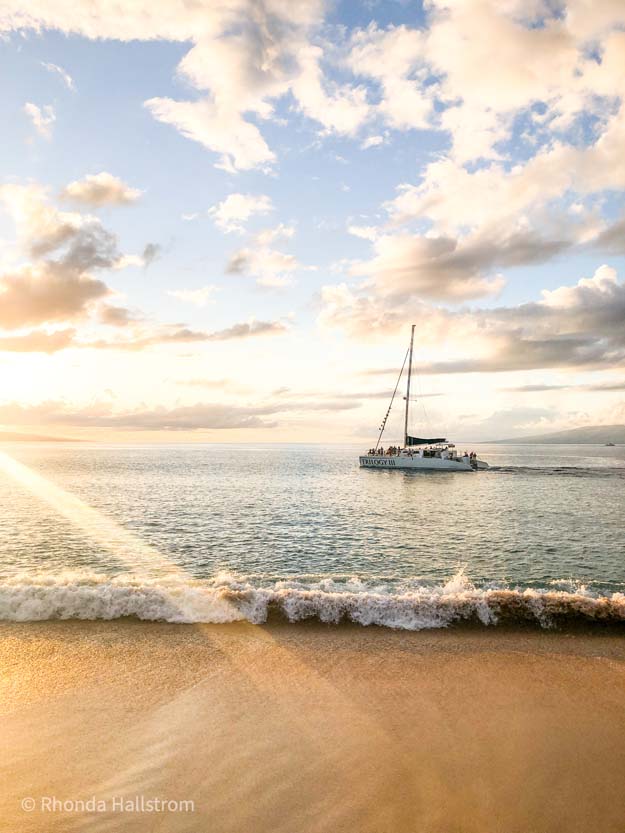 These were some of the best nights. Swimming and watching boats go by.
Best Food Maui
We got a few suggestions on places to eat. One was Geste Shrimp truck, located in Kahului. They had delicious shrimp plates. They serve many different flavors. If you're in the area of their food truck I would recommend trying them out. We got told to go try the Cinnamon Roll Place, located in Kihei. These were some of the best cinnamon rolls I had. They are huge and cooked fresh right there!
When we got Geste's there was a park near them and we went and sat by the water. There were surfers and hover surfers, it was really neat to see.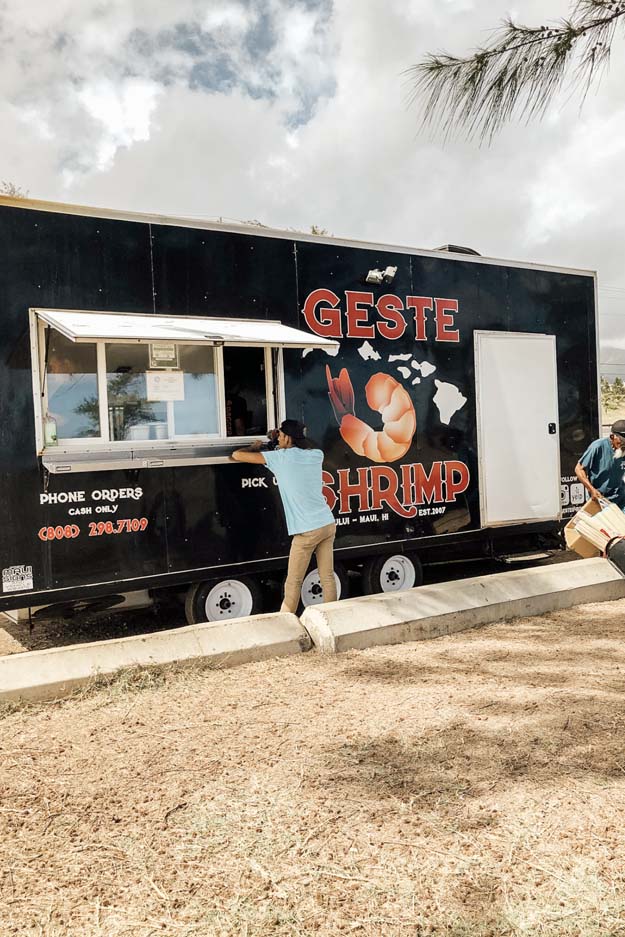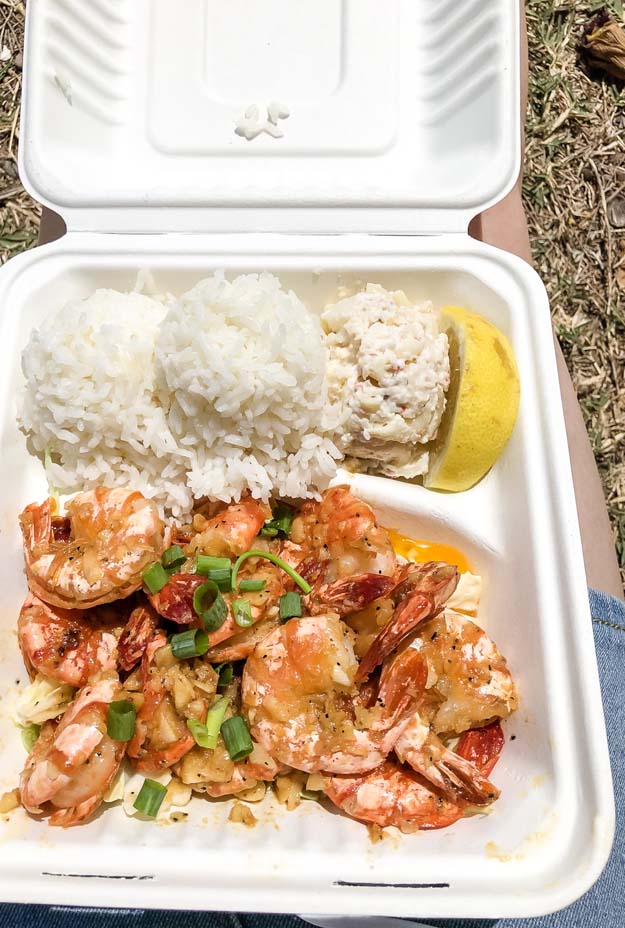 During the evenings me and Ty liked to walk in town on Front Street. It's so fun to look at all the little shops and go to dinner. Plus the sunsets are so pretty.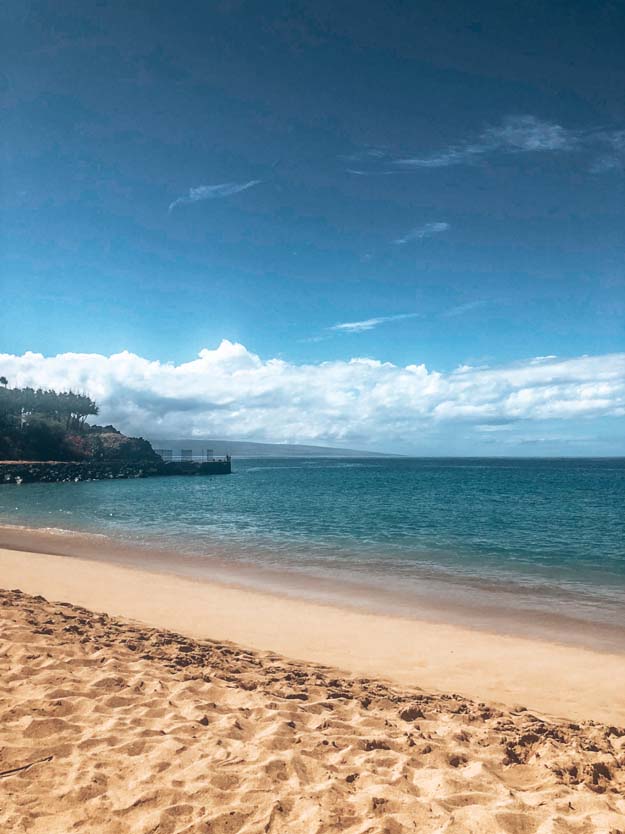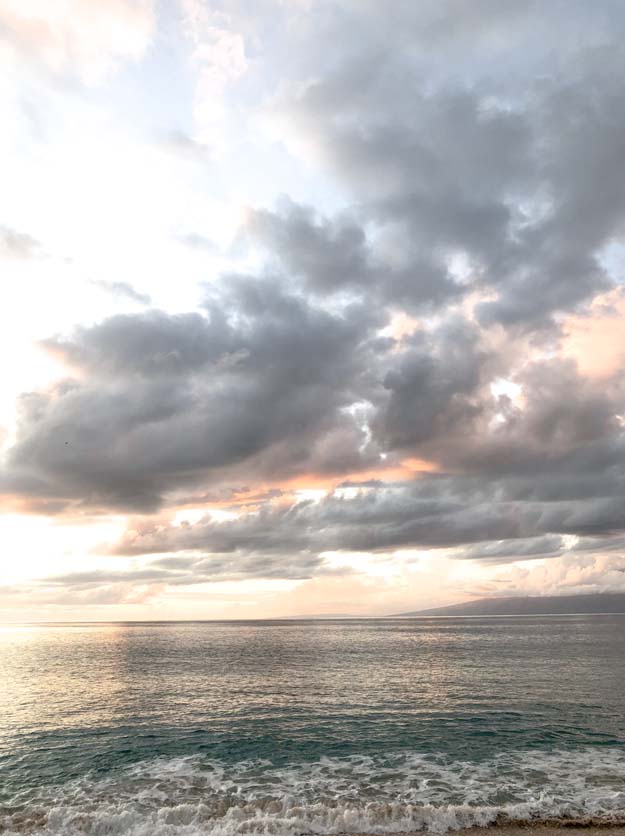 Hawaii Honeymoon Ideas
One evening while sitting in the hot tub we heard loud booms and saw lights. We thought it was a Luau nearby. But come to find out it was a thunder and lightening storm on the other island Lanai.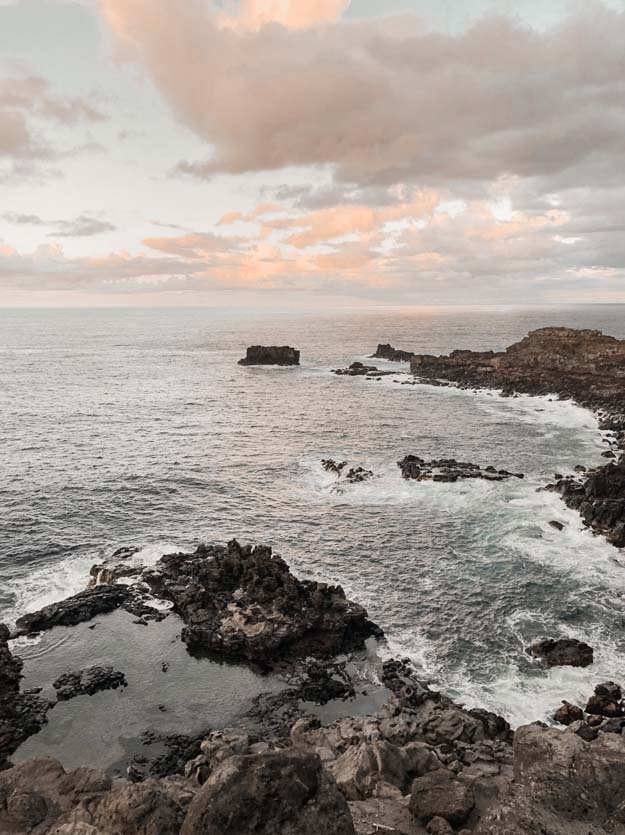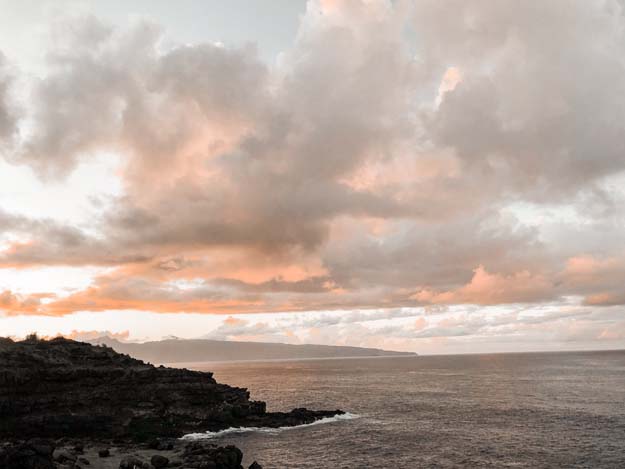 Above is the Olivine pools. We went there one evening to watch the sunset. It is a natural swimming pool right on the edge of the ocean. I was a little too nervous to go in so we watched from above. No one was around and we watched the waves splash right into the pool.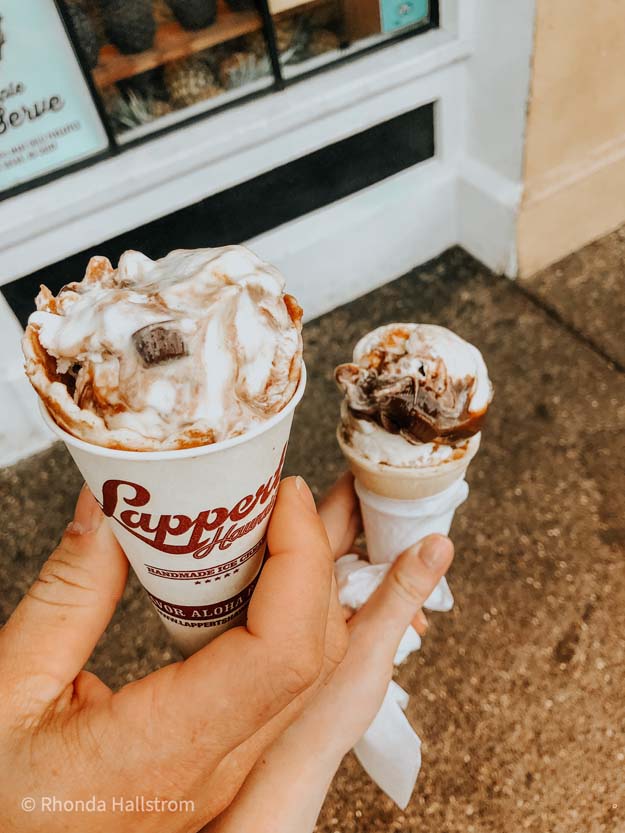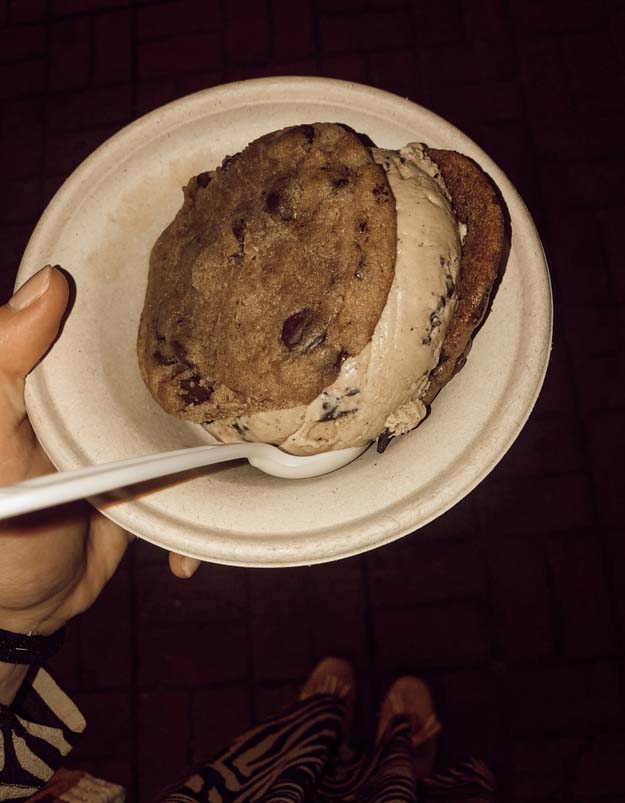 Hawaii Honeymoon Plans
Of course we had ice cream. Lappert's ice cream was so good. They had so many flavors to choose from and it was perfect for a warm day in Maui. The ice cream sandwich was so yummy. I got a chocolate chip macadamia cookie. It is definitely a great treat for sharing. This ice cream sandwich is from Banyan Treats.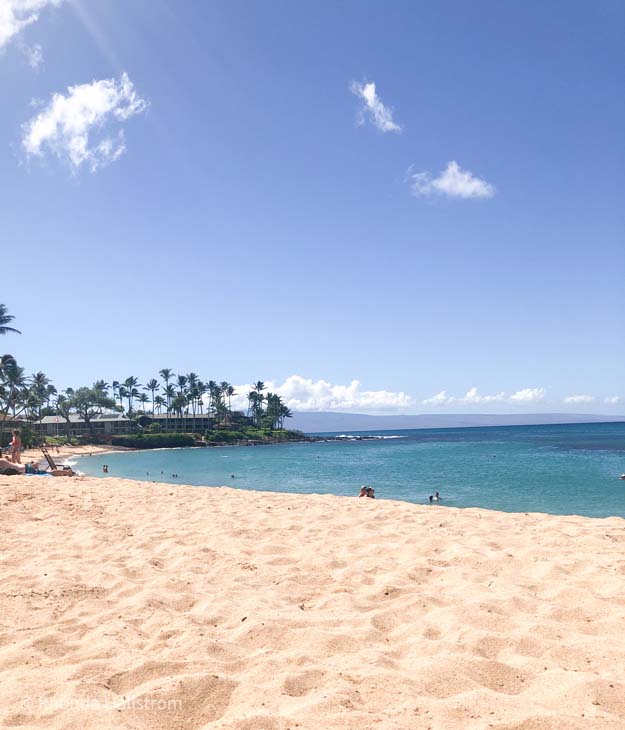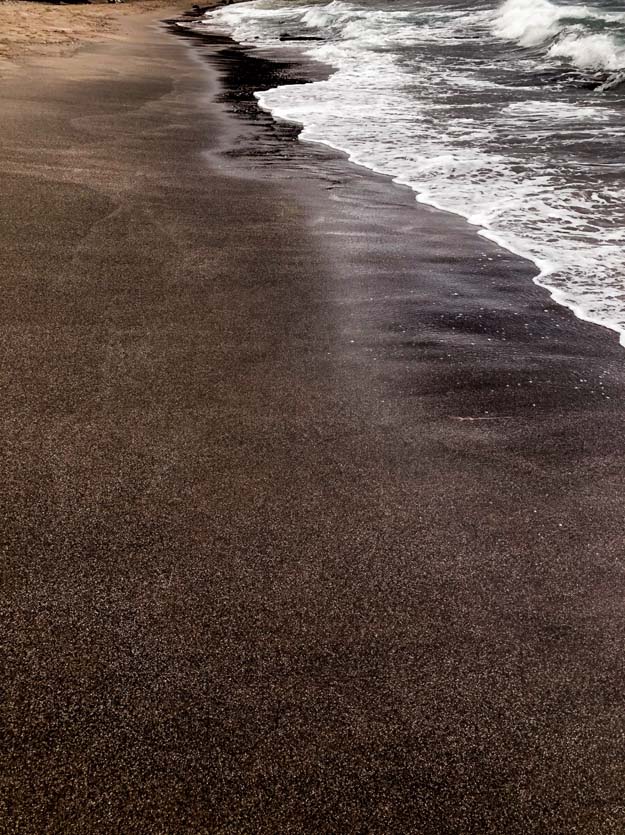 We went to a black sand beach in Wailea. When we first got there we said it looked like an Oregon coast beach, just dark brown sand. It wasn't your typical light colored sand. But when you put your hand up to it, you could really tell it was black.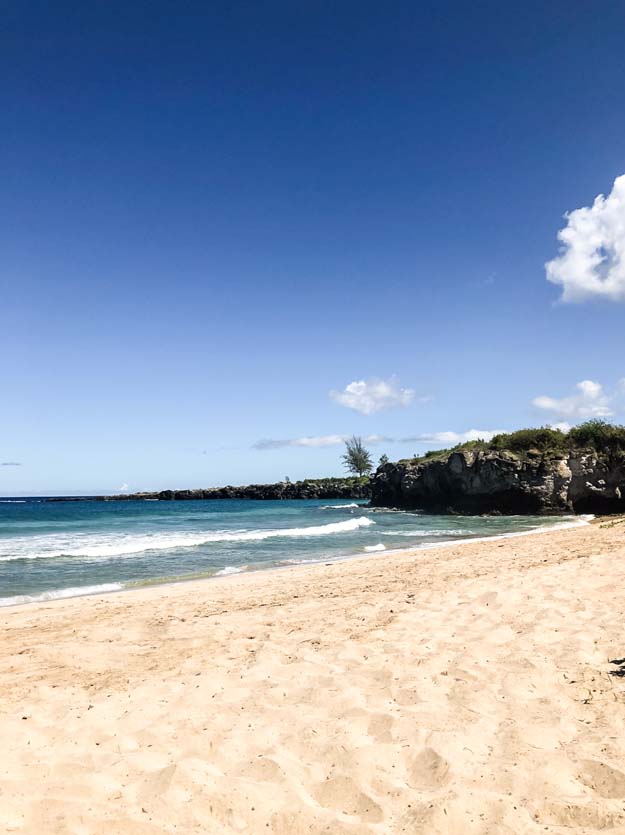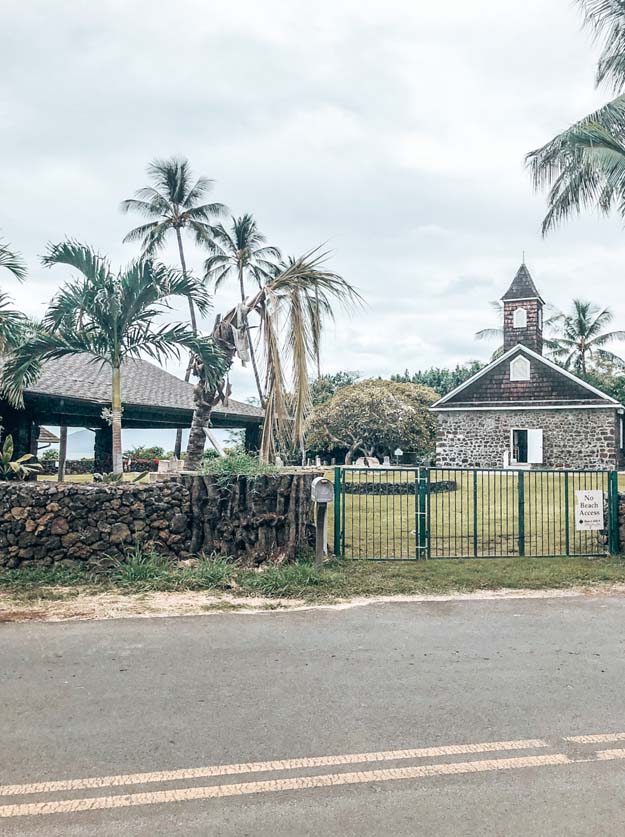 This was by Maluaka Beach, one of the best small beaches for snorkeling. There was some people there but it wasn't packed. There are reefs right as you get into the water. It was perfect for snorkeling, there were so many different fish to look at! it is also known as turtle town, we didn't get the chance to see turtles at this beach.
Road to Hana
Like I said earlier we did drive some of the Road to Hana. It was a fun drive as you saw some different climates. We went into the rainforest and we enjoyed seeing all of the lush greenery. On the way back we got a treat of shaved ice. It's a must on the Hawaiian Islands. We went to the famous Ululani's. And it was great!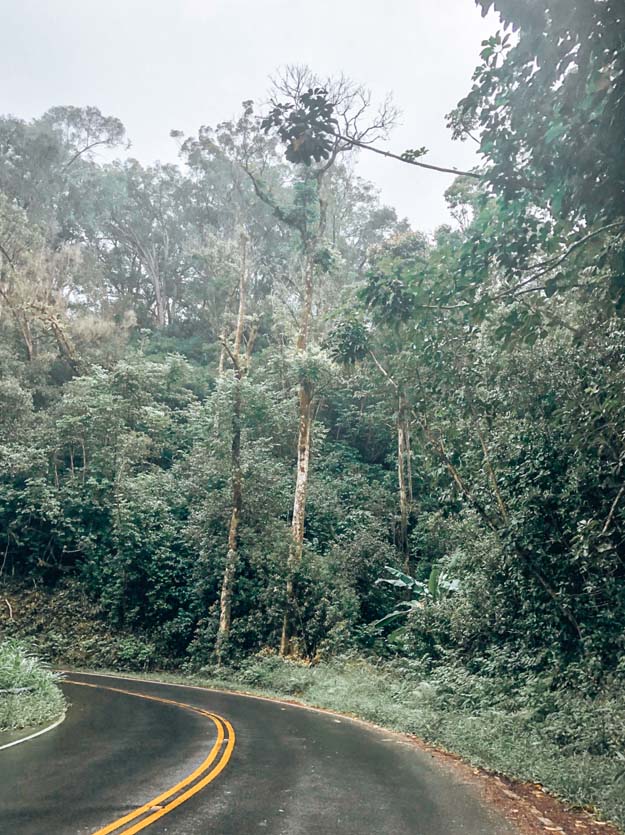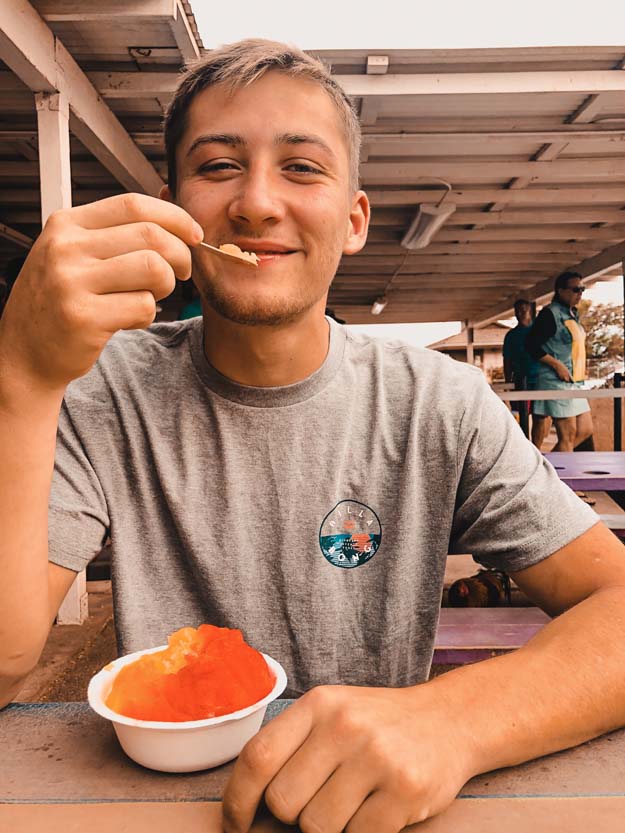 During our honeymoon we were there for Halloween. Just before our wedding someone mentioned that Halloween is huge in Lahaina and they have a huge parade and all of the roads shutdown. So we had to go take a look!
We parked a little out of town and walked. Then we found a spot on the street and watched the parade. Everyone was dressed up! We were the some of the only people not dressed up. The parade was of all the kids who dressed up and people on the streets threw candy to them. After that the street was still shutdown and there were festivities all throughout the night. It was a fun experience.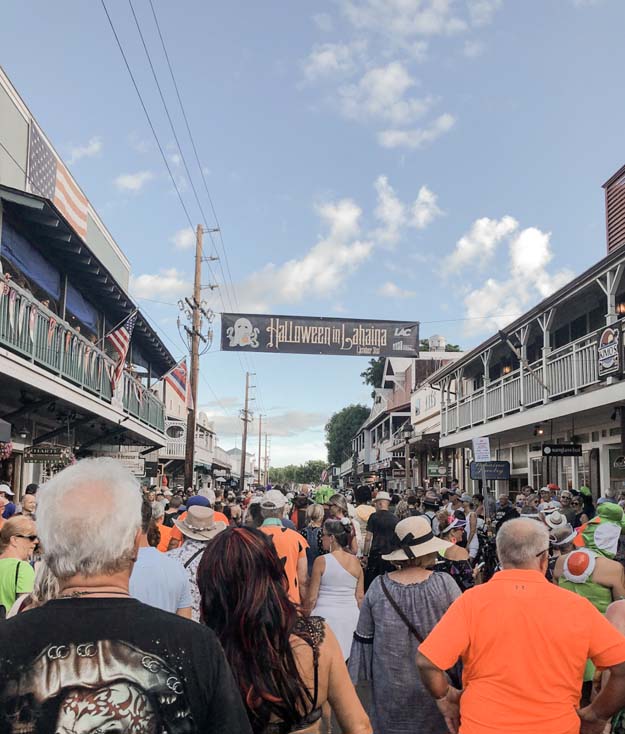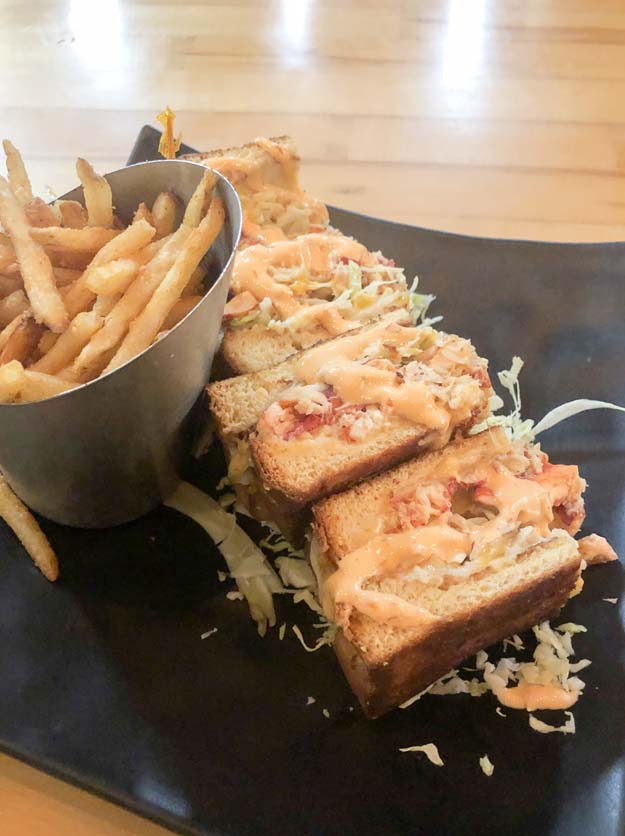 Ty ate a burger and I had there lobster grilled cheese. So good!
I almost forgot another yummy place is Kihei Cafe!! Long lines that go fast, and it's so worth it.
Hawaii Honeymoon Guide
This day we decided to go on a drive to Haleakala National Park. We actually wanted to go there for a view of below, but then it got cloudy on our way up. But the view was still great.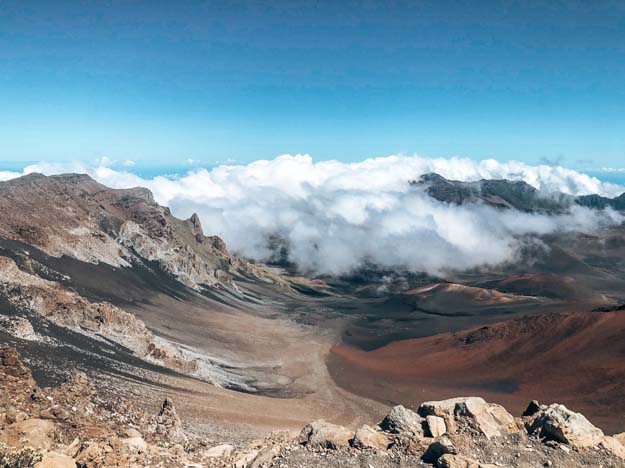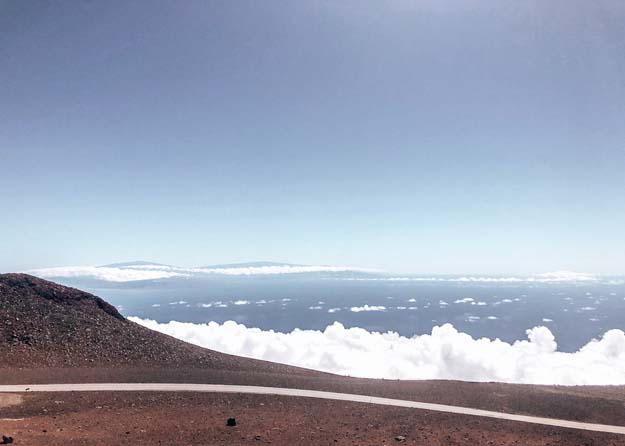 On our way down from Road to Hana there were some horses in the field. We have leftover carrots from snacking so we decided to give them a treat.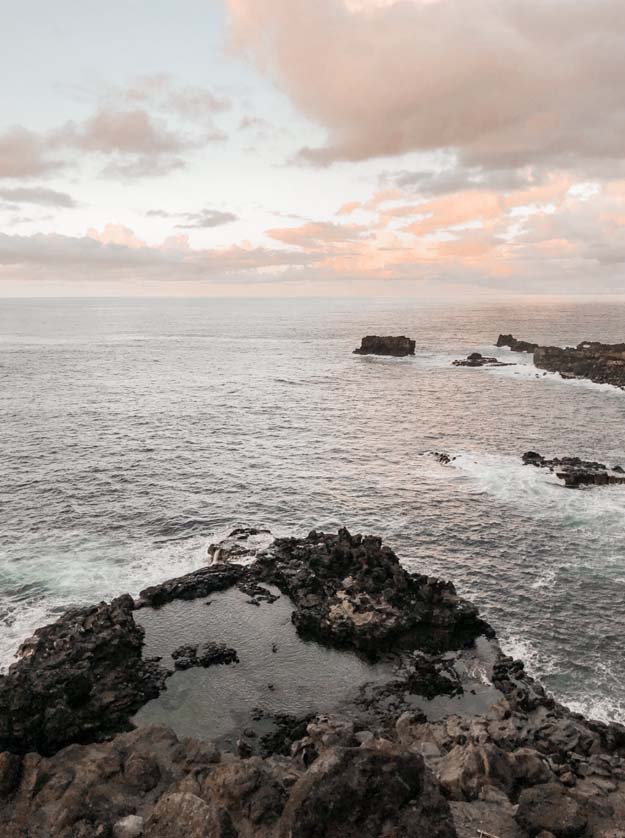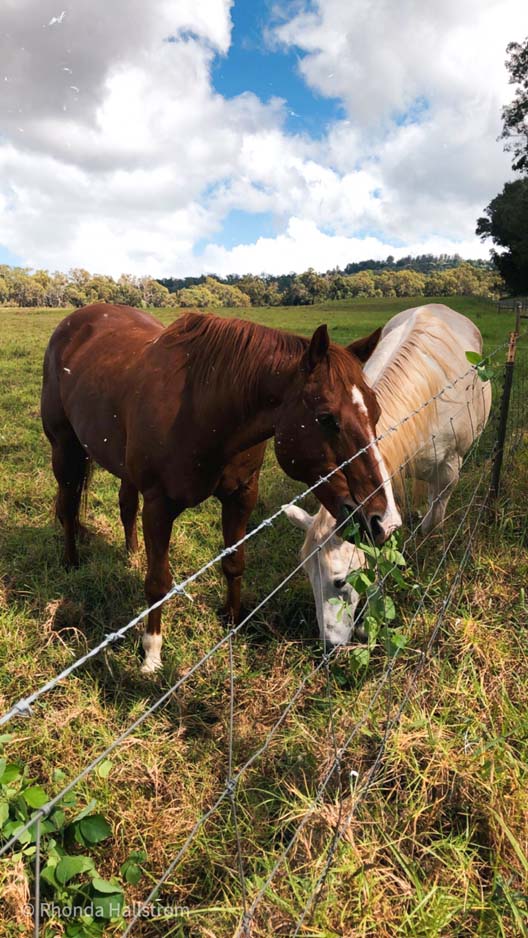 Best Hawaii Honeymoon Adventure
Now look how perfect this shell was. It was on the beach and I thought it was a rock. I still picked it up because it looked a little different! Then I turned it over and it was a perfect shell!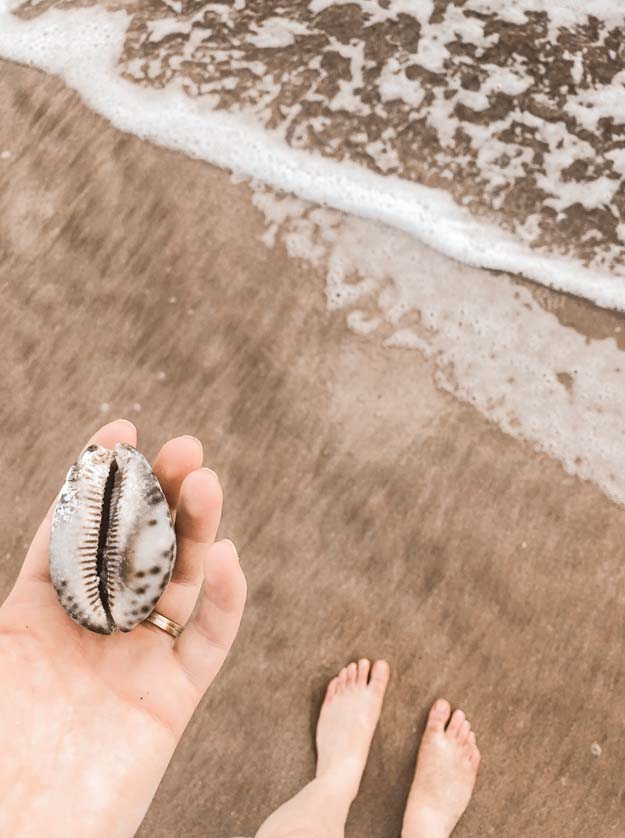 Thank you for reading all about the fun we had on our Hawaiian Honeymoon!