How to Make White Wood Bead Garland
Wood bead garlands are the perfect shabby chic farmhouse decor. They are so easy to make. Here is How to Make a White Wood Bead Garland. I love that you can customize them to any color you want. You can add a little something on the ends of them like a tassel, metal heart, or monogram letters, anything to your liking!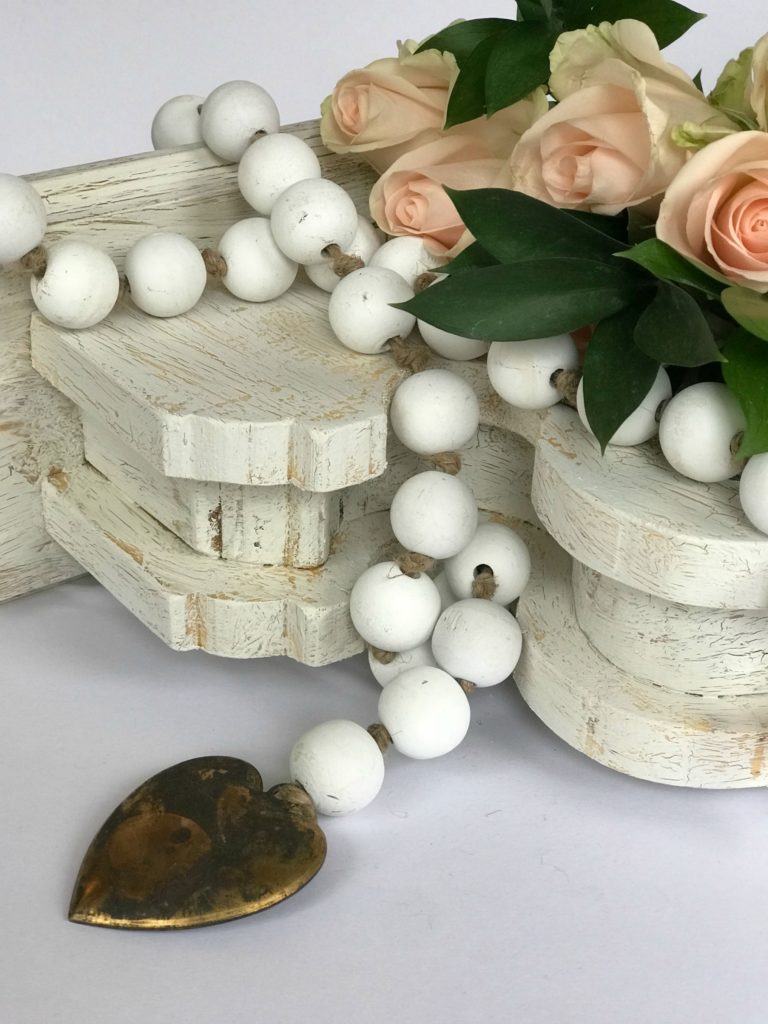 All you will need is some twine and wood beads on How to Make a White Wood Bead Garland. There are many options when buying wood beads. Paint them in your favorite color or you can buy them pre painted. I like to use chalk paint for a matte finish. Here is my paint resource page, to help make your painting life easier. Its fun to add something to the end so I added a metal heart. Adding tassels is always cute as well and very popular .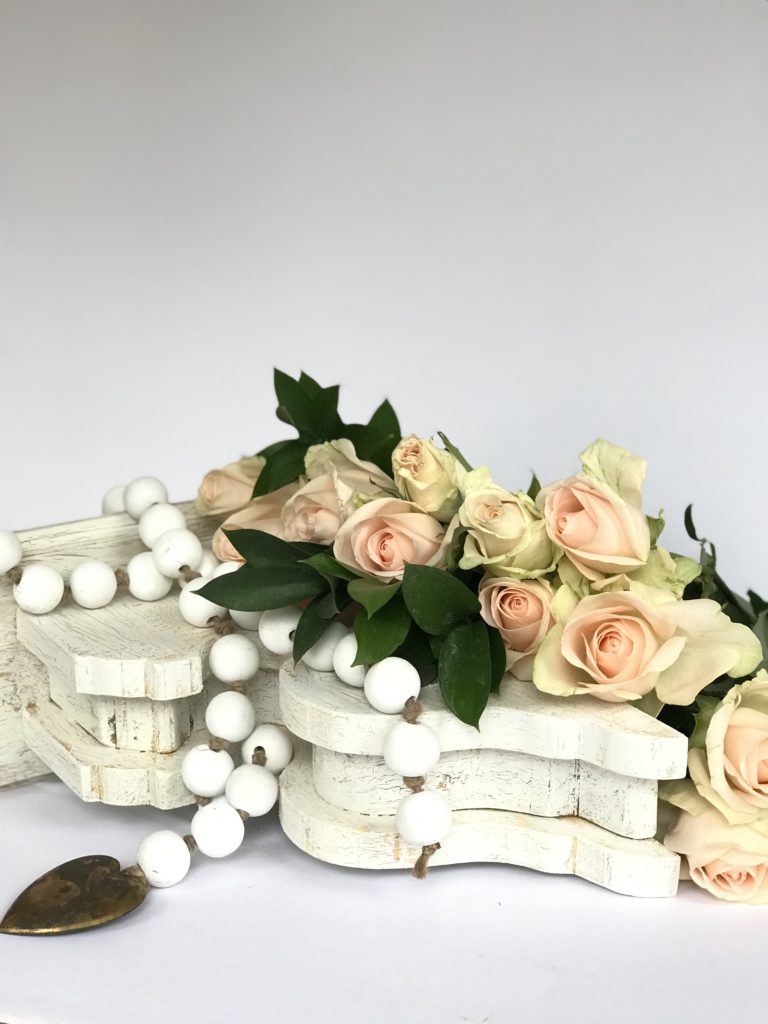 How to Make White Wood Bead Garland
To know how much twine you need. Measure however long you want the garland to be plus a half the length more for your knots. So if I am wanting my garland to be 44 inches long. My twine will be cut at 66 inches long. For more DIY project inspiration, take a look at my YouTube here.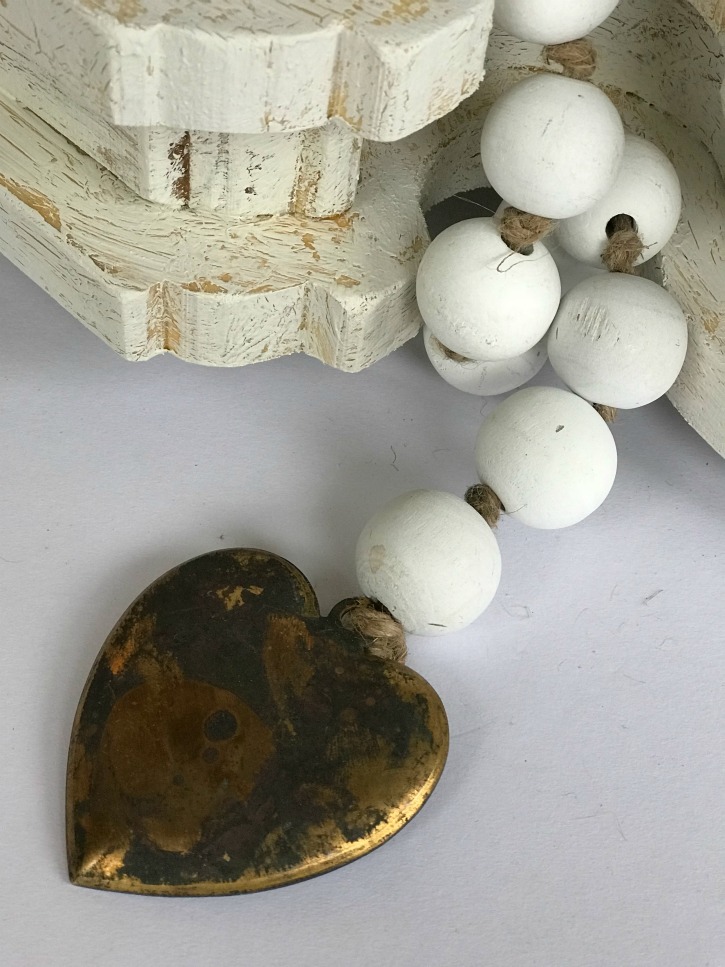 To start I tie a big knot at the bottom leaving about one inch to attach my metal heart or tassel. I then string on a bead and tie a knot, then string on another bead. If you don't want to keep tying knots you can add a large bead, then a smaller one in the middle and finish like this till the end. I used 1″ beads for this diy. Lastly I tie on my metal heart or any accessory you'd like.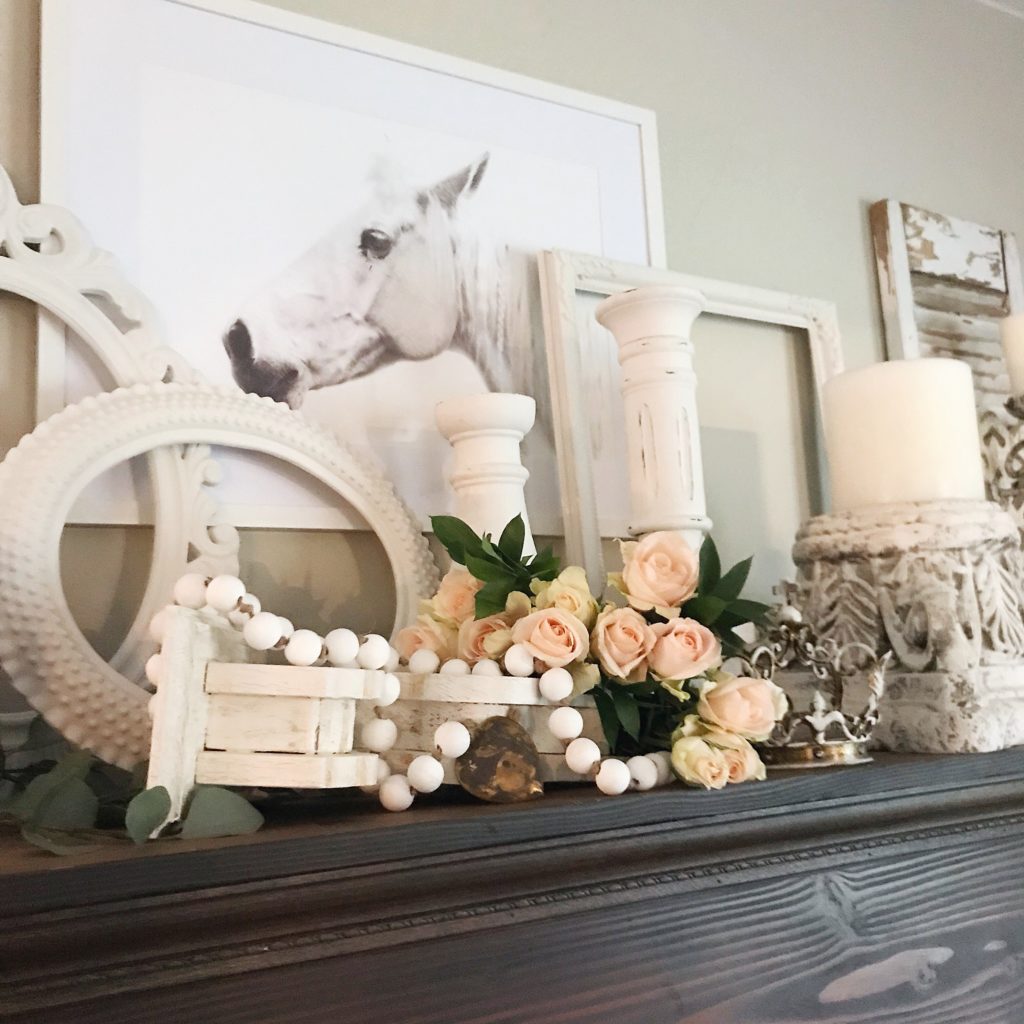 I found the metal heart at an antique show and I'd love to find more! My 13 year old daughter made that corbel! They can be found in my shop here, she is saving up for a car!! I am so amazed by her. he followed my diy here. I hope you found this helpful on How to Make a White Wood Bead Garland