Halloween is such a fun time of year. We dress up and decorate the house. The kids usually go to school and have their halloween contest and parties. I decorate the house before they are home with friends and we get ready to go out for the night. This is my Ideas For Halloween Table Decorations for this year.
Be sure to sign up for my email to get new recipes, crafts and home ideas in your inbox, plus access to our free printable vault! *This post contains affiliate links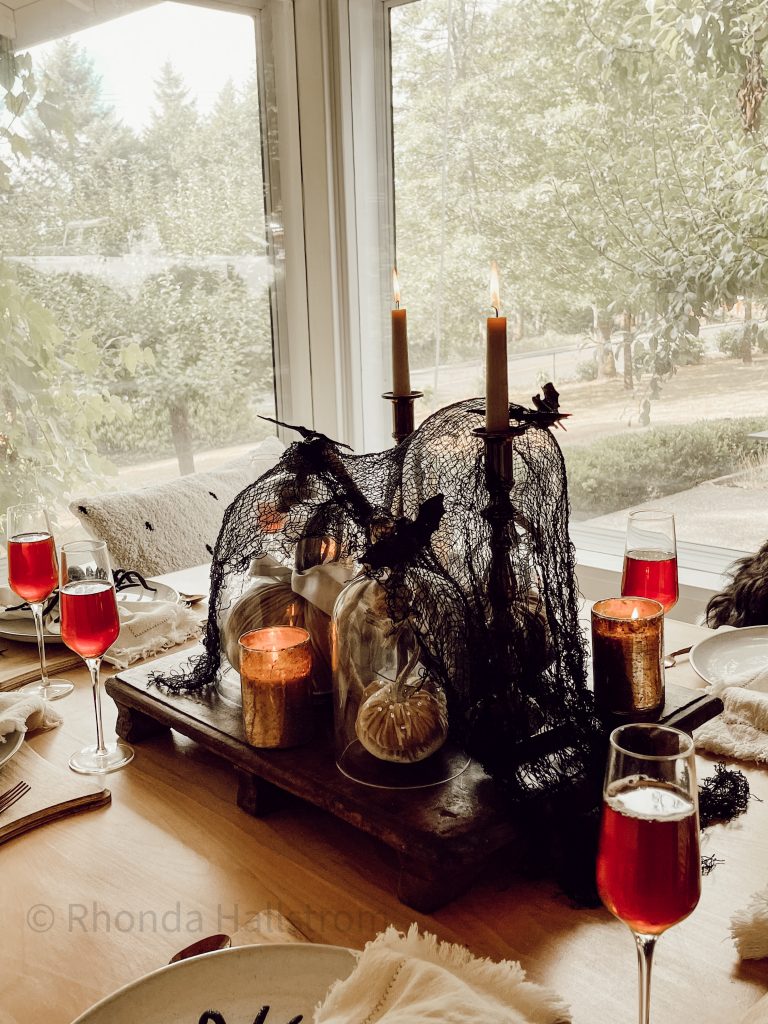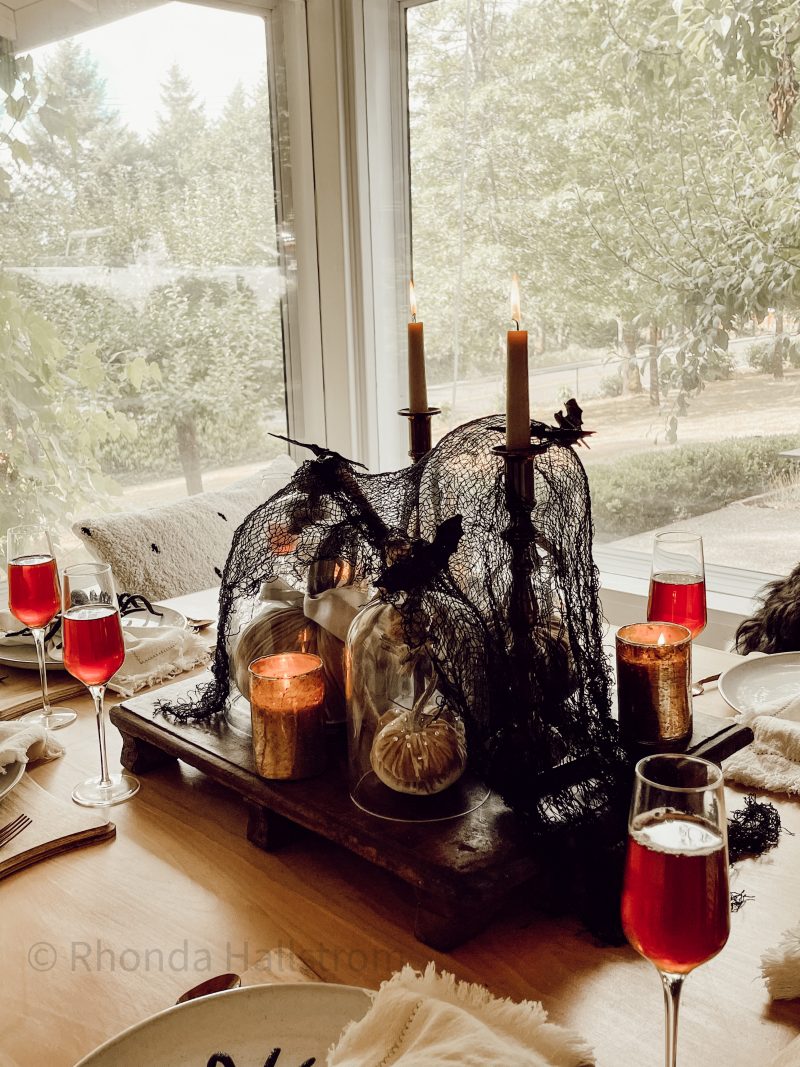 Easy Halloween Table Decorations
My cutest thing ever is taking pictures of all the kids when they were little in the halloween outfits before we go trick or treating. It was so tough to get them all dressed up and eating some healthy food before going out. So I starting decorating the table with some festive holiday decor for halloween. Now we sit down, eat our dinner and get ready and head out to go trick or treating.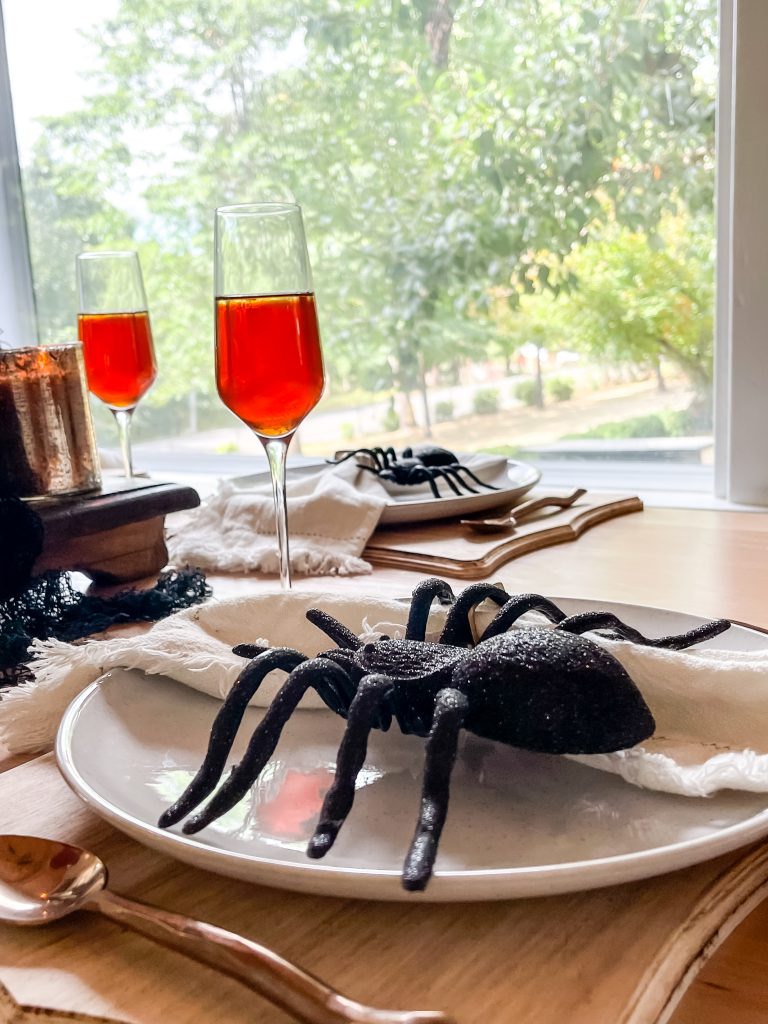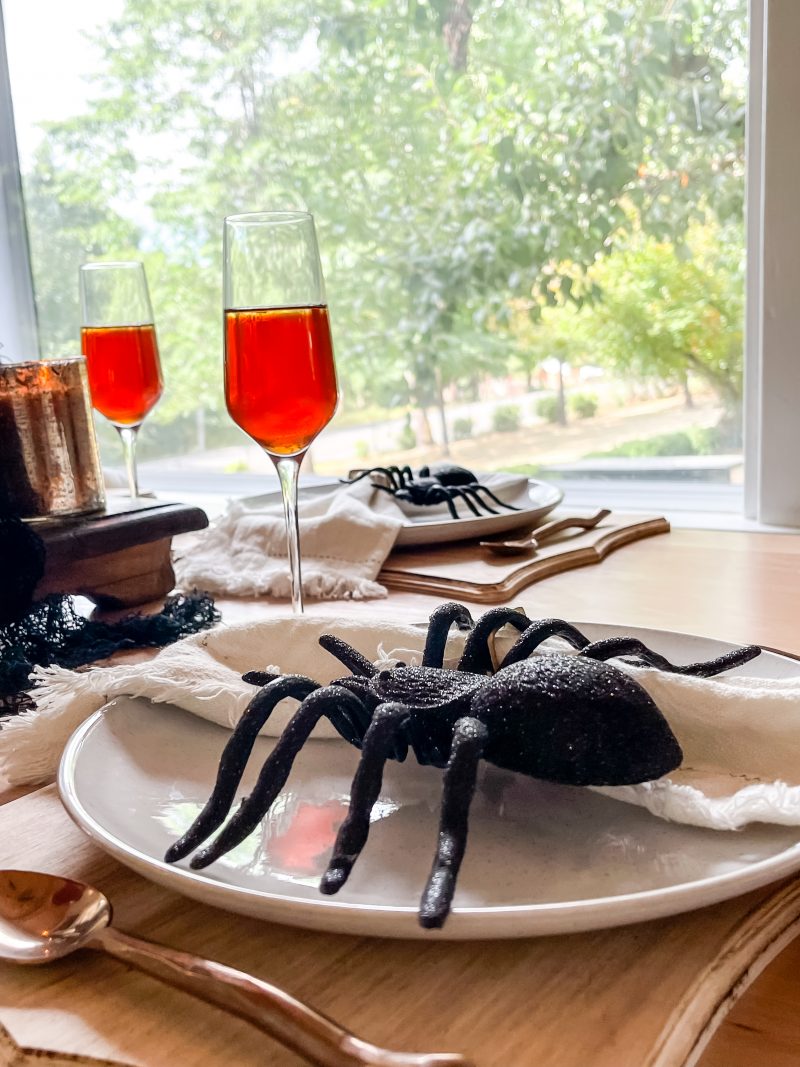 Halloween Tablescape Ideas
For this tablescape I started with using these wood chargers that we have in our shop. These add depth to the table when adding your plate and napkins on top. I got these beautiful glasses from Pottery Barn and linked them down at the bottom of this blog. Add spiders or other creepy, crawly creatures on top for more!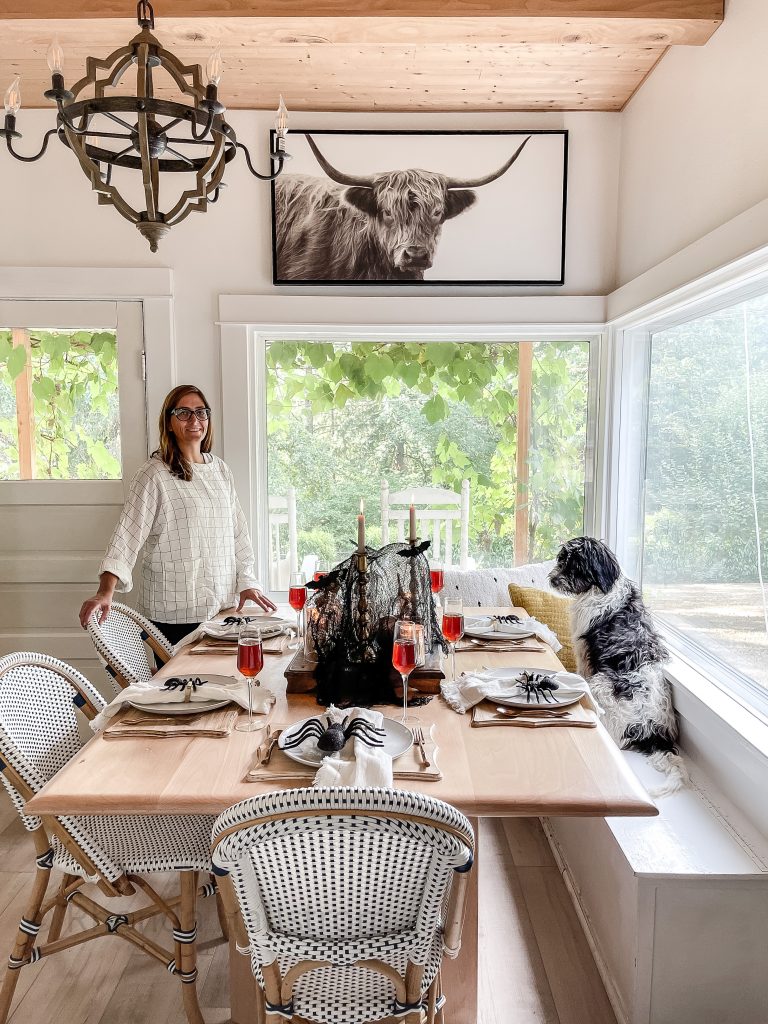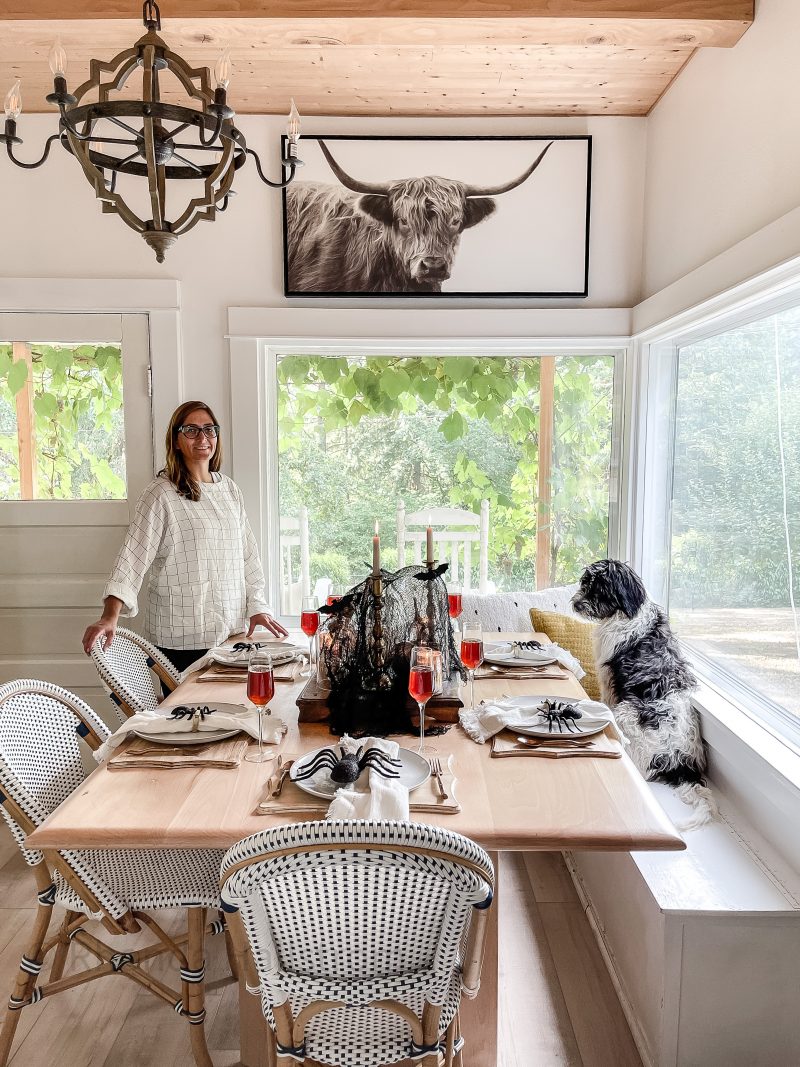 Indoor Halloween Decor
Our centerpiece was so fun to decorate. I placed all the decor on a wood riser in the middle of the table. Then I added these glass cloches on top of some cute pumpkins from Etsy. Grab some candles and candle holders and place them right by the glass cloches. Place black spider webbing on top for a creepy halloween look.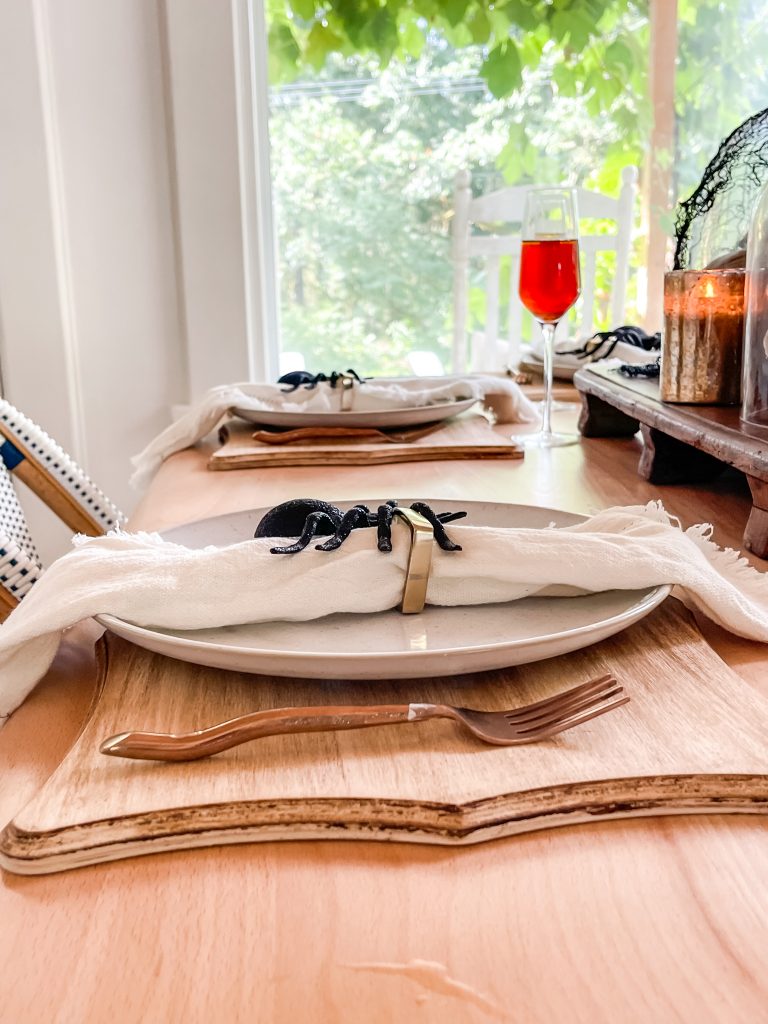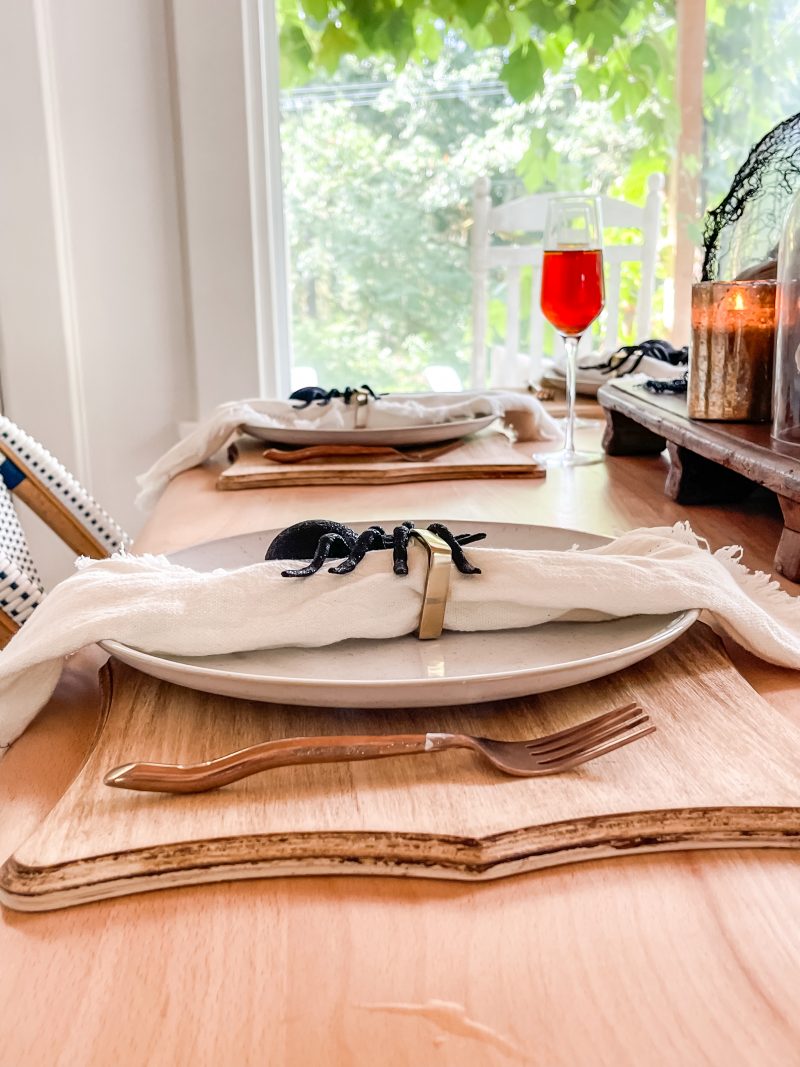 This year we are thinking about getting doggy outfits for halloween. Ohh how fun that would be! I hope you enjoyed this Ideas For Halloween Table Decorations tablescape DIY, leave and questions or comments.
DIY Halloween Table Decor Ideas
Check out more of our Halloween Decor here with our Halloween Bat Porch Decor With Printable and go out there and decorate! Get festive!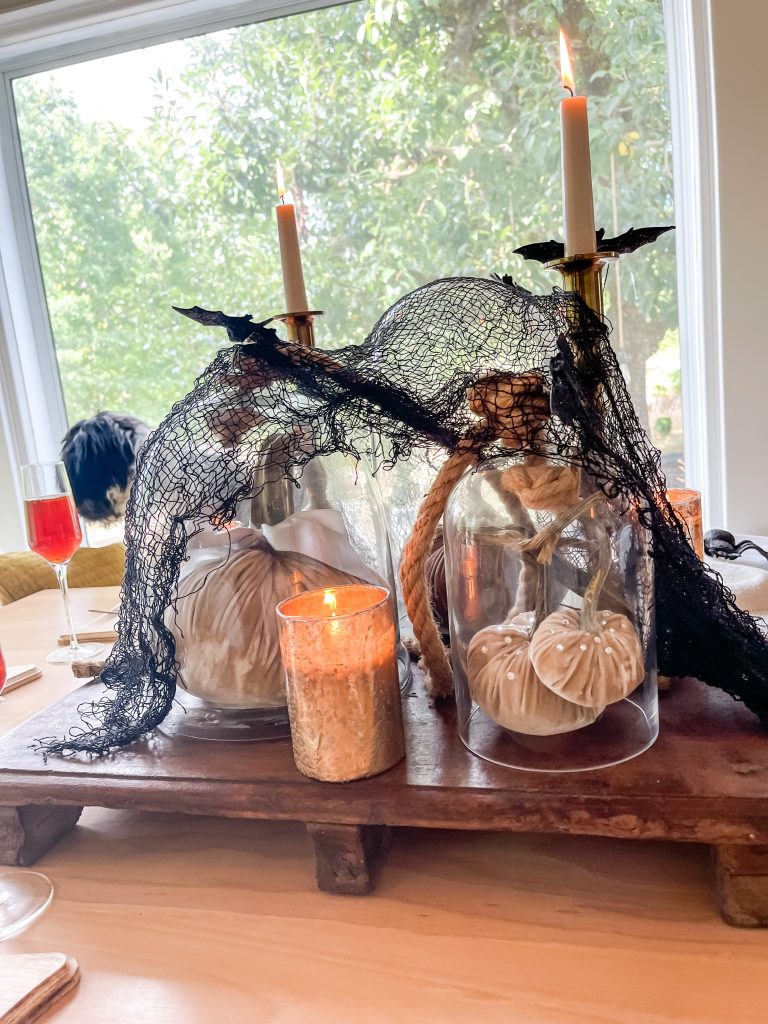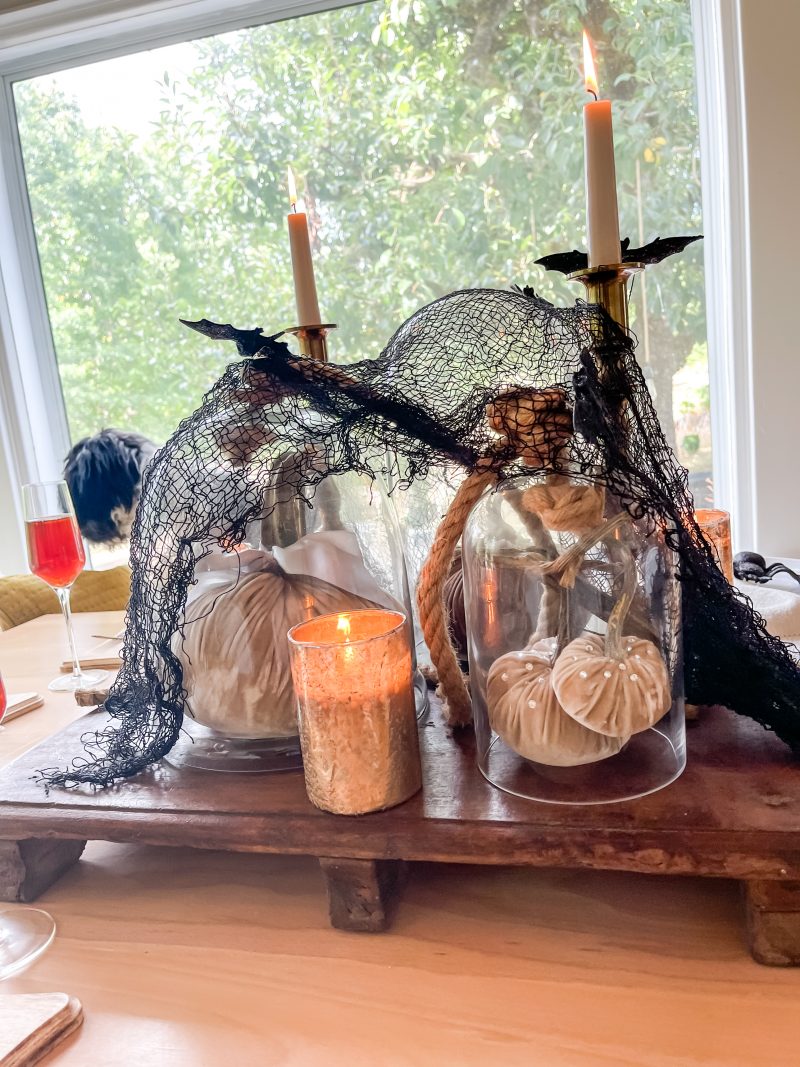 Links to all this halloween home decor and be sure to follow us on our socials to keep up with our work and family life! Here is our recent Christmas Tablescape blog post that went viral! Check it out for holiday inspiration.

How To Make Halloween Decor
Pinterest | Instagram | Facebook