My Daughters Shabby Chic Bedroom
My Daughters Shabby Chic Bedroom remodel happened this week. With us inviting guests over for the weekend, the room needed an update. Is this not the perfect time to do a remodel? We started in quickly to get it done in time so they wouldn't have to look at a partially painted bedroom. And the end results were gorgeous and very chic!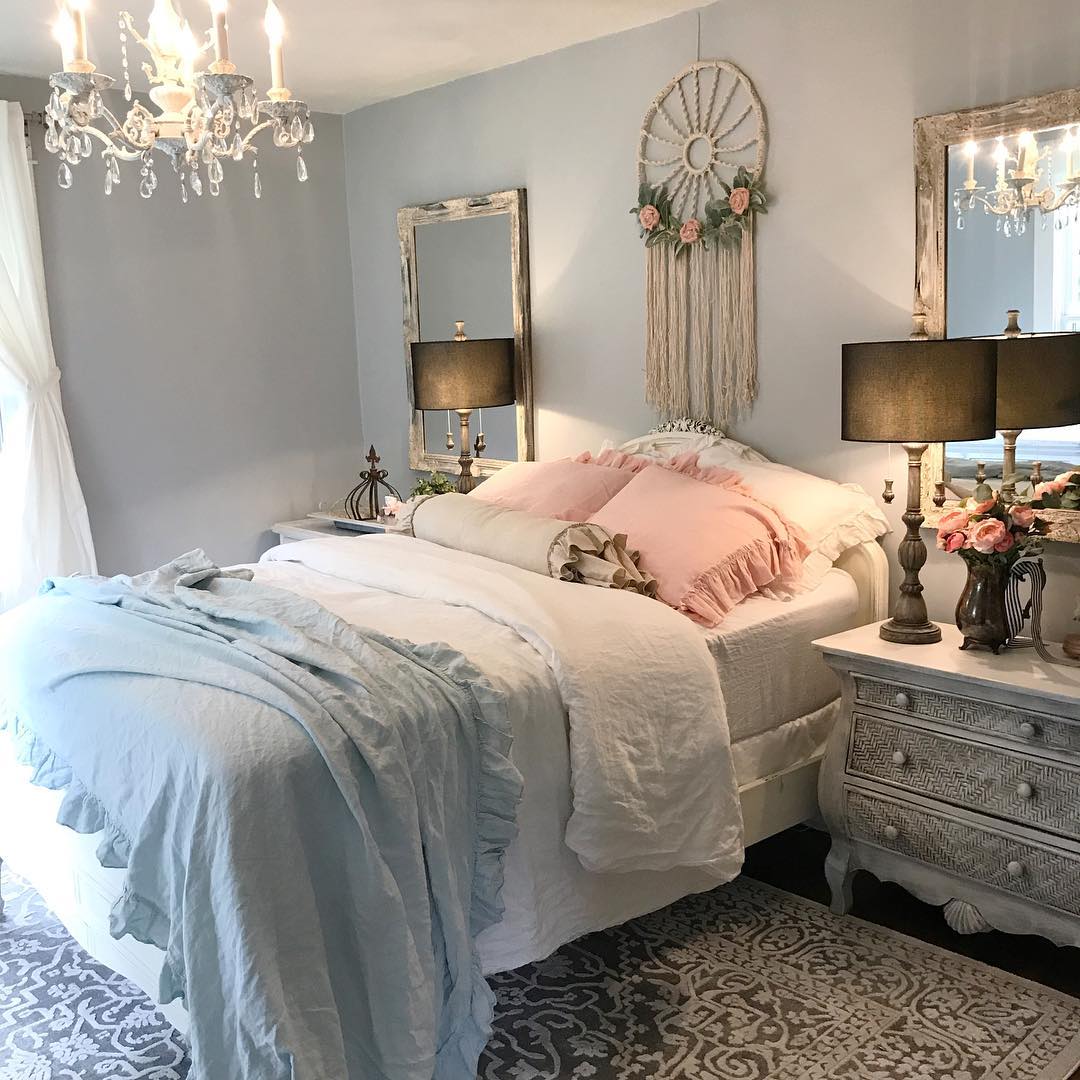 To start the process we cleared out the bedroom to start the painting. I chose Benjamin Moore® Silver Lake, it is a gorgeous grey blue. The girls wanted to paint so I let them help me. It can get a little crazy at times but the end result looked amazing. We put the furniture back in place and now it was time for some wall decor. I hung up two of my custom mirrors and each side of the bed, you can find them here. The mirrors really stood out, but what really got the center of attention is that dream catcher! I chose a large shabby chic one, to make it grab your attention and fill up some wall space, the dream catcher can be found here in my Etsy shop.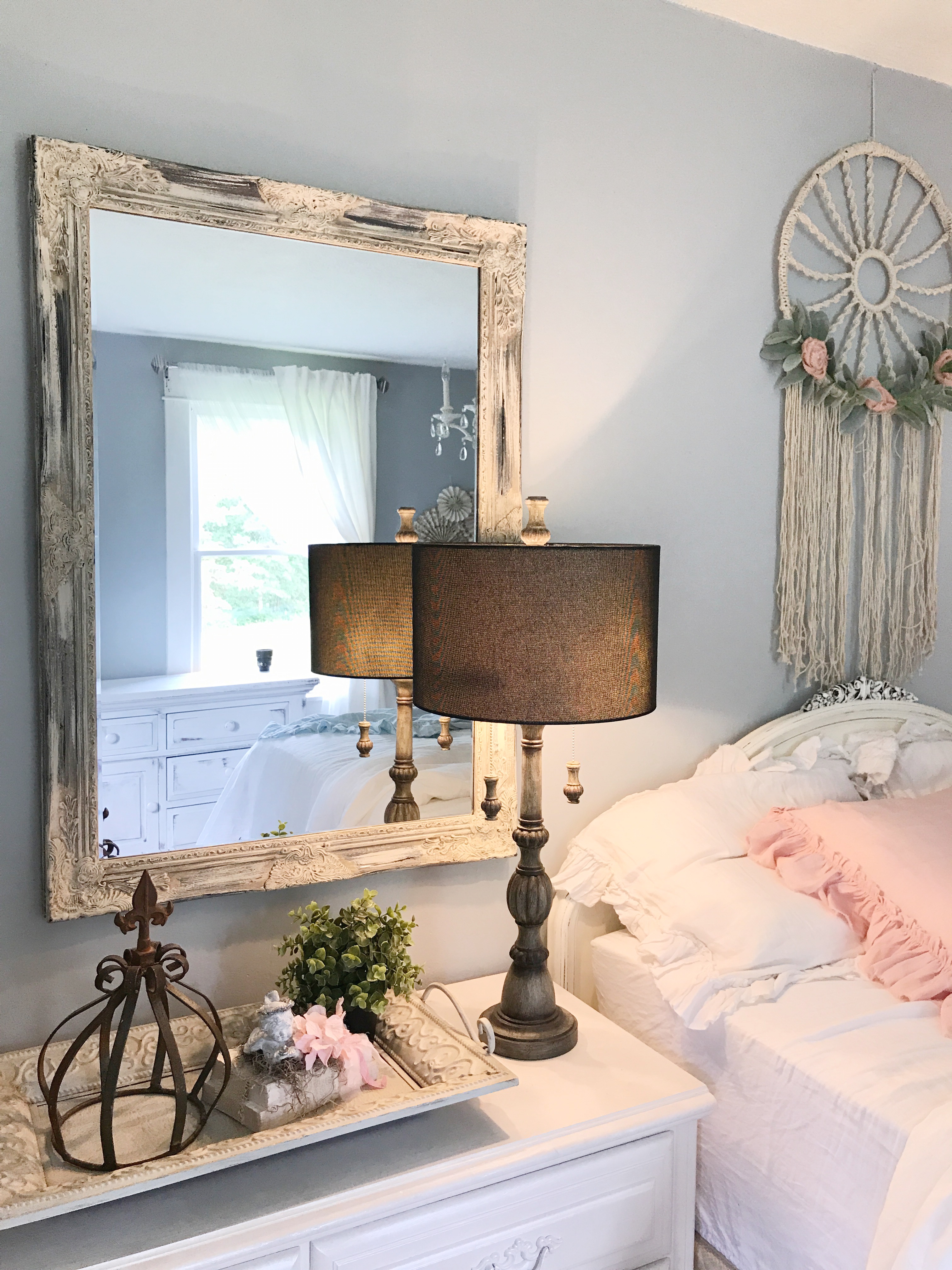 My Daughters Shabby Chic Bedroom
Chandeliers are always perfect for a shabby chic look. We kept the same chandelier and it did the trick and it looks amazing. To find more like this one, look here at my shop. It was also time for some new curtains, I thought white would look best and lighten up the space. The decor I used like that metal crown, is so cute. You can find more home decor in my shop here.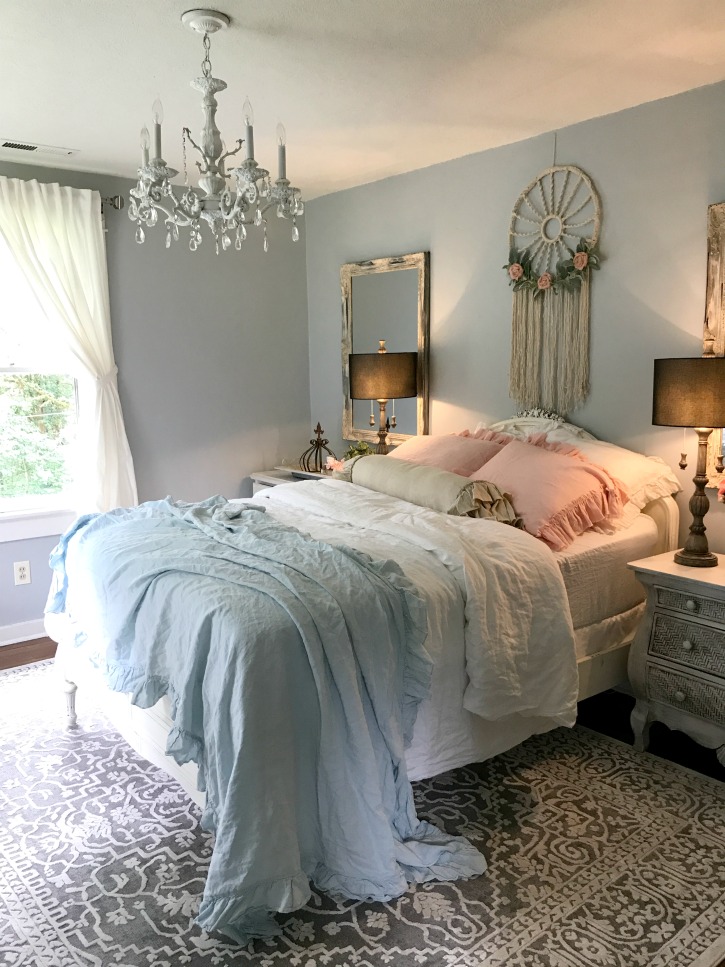 Later on I added some more wall decor. I ended up redoing this deer head they had in their room before, I repainted it white with gold tipped antlers. Around it I hung a beautiful light pink frame, it can be found in my Etsy shop here. Hanging that on the wall really added to the space.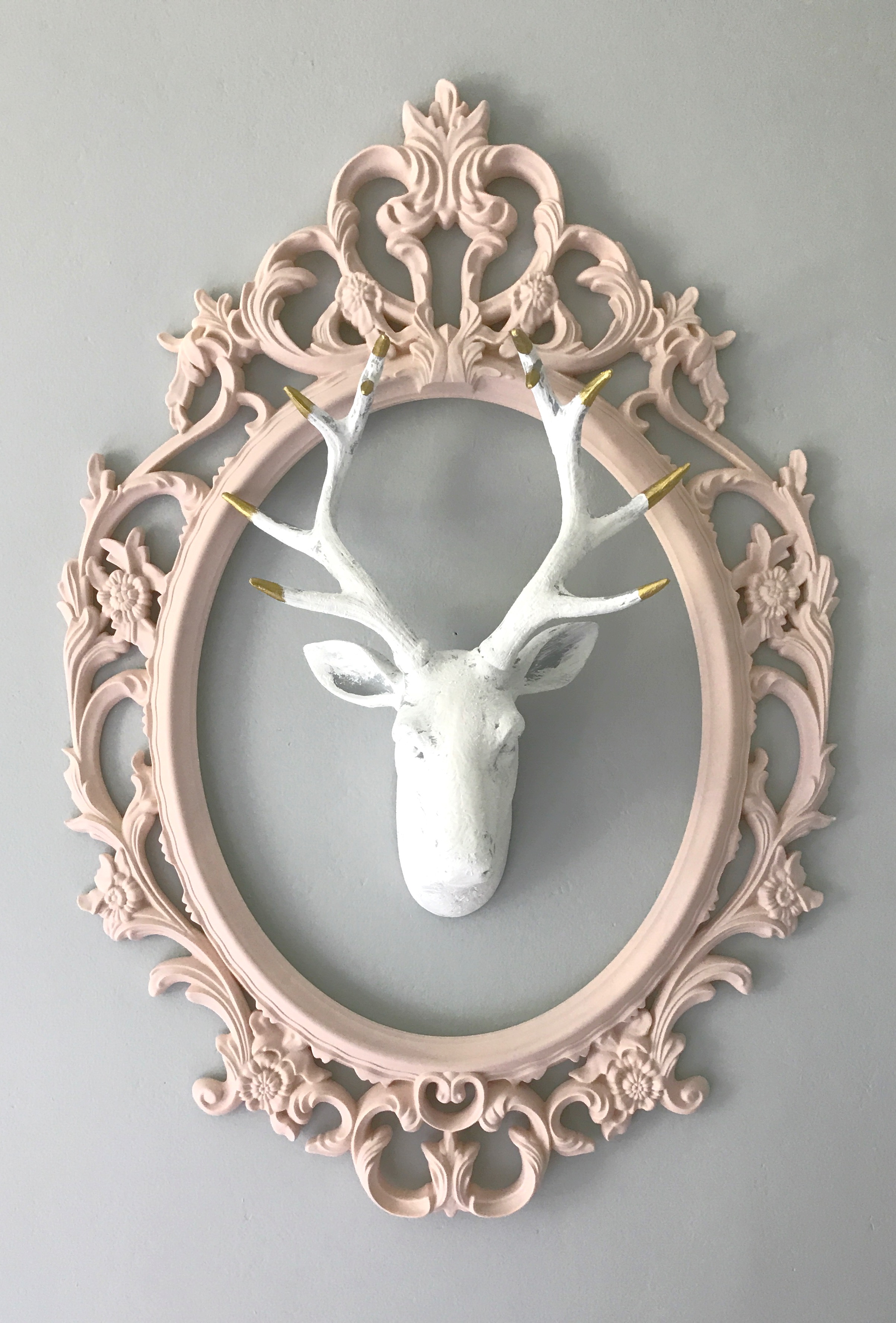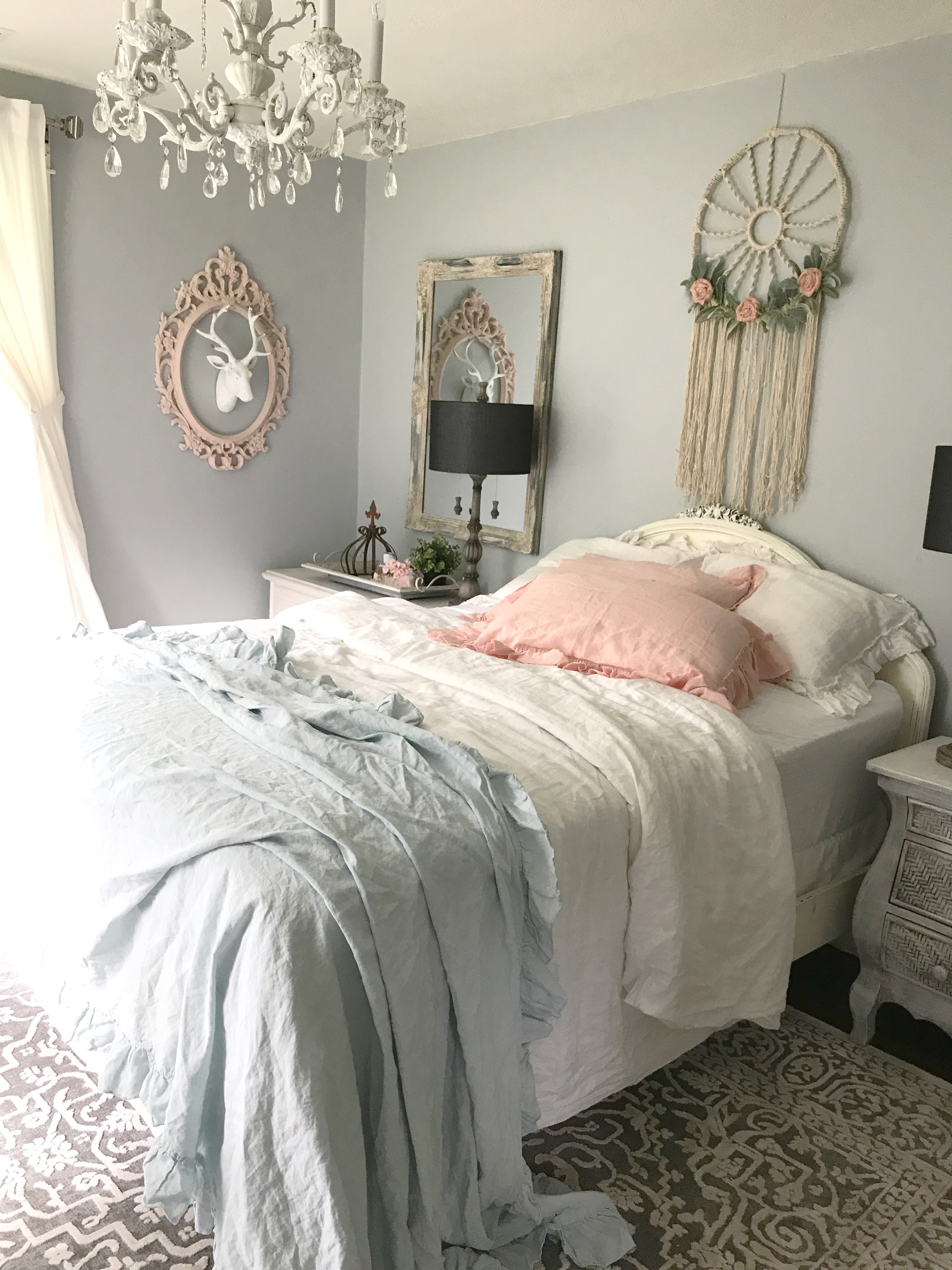 What really made the whole room come together was the rug. The rug tied everything in and added warmth to the room. It is a grey and white rug with an intricate pattern. It really pops in this room. Oh but these linens! I really wanted my guests to feel at home and slide into a soft, comfortable bed at night. So that's what I did, I used the linens from my shop here. The colors I chose for this room was the bright white duvet cover, sky blue for the ruffled throw blanket, and for the pillows I used bright white, natural, and soft pink. These linens would make anyone feel at home and I want the best quality for my guests.