So the other day on Instagram I got a lot of feedback that people want more ideas on how to plant with boxwoods, so here we go. Design the Best Beautiful and Stunning Boxwood Garden Now! I will share some inspiration below to help you get started on your garden.

Design the Best Beautiful and Stunning Boxwood Garden Now
Keep in mind that your zone will determine if boxwoods are a good fit for you. We live in the Pacific Northwest in zone seven, so boxwoods grow beautifully here. See that gorgeous wreath on my door? Well my friend Tiffany over at TiffanyWreathCo made that, go check her out. I love having boxwoods all around my yard. They are such a simple plant and most everything can go with them.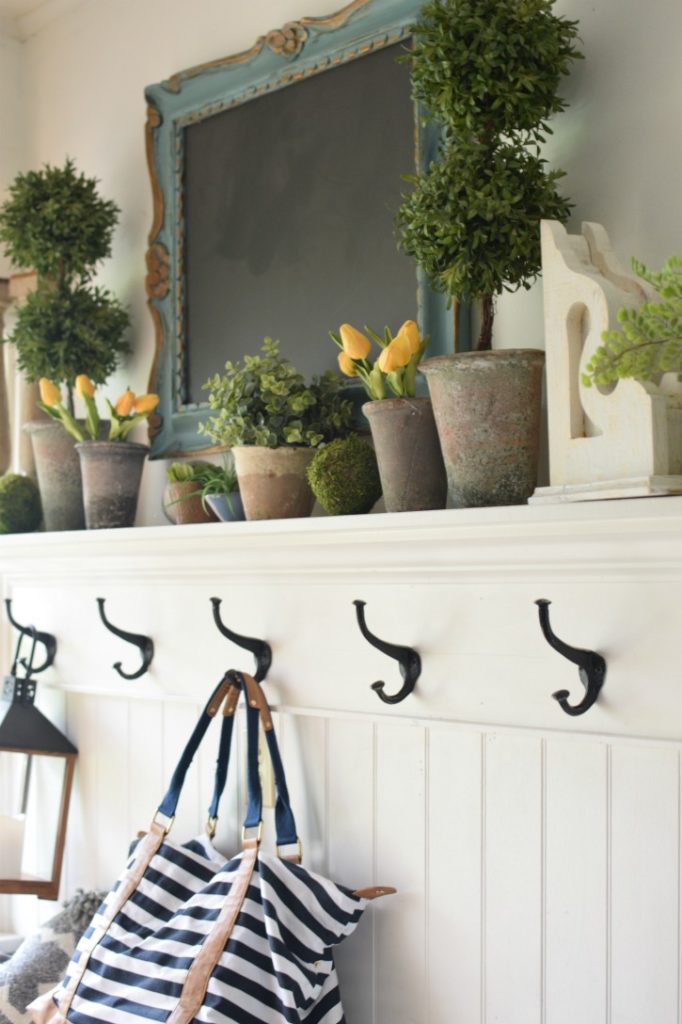 What's most frustrating about living in this farmhouse is that we don't have an automated sprinkler system in the yard. It's because our well is too small. We've had sprinkler systems in all of our other homes because a beautiful yard and garden brings a lot of joy. Create an amazing garden herb box with this diy.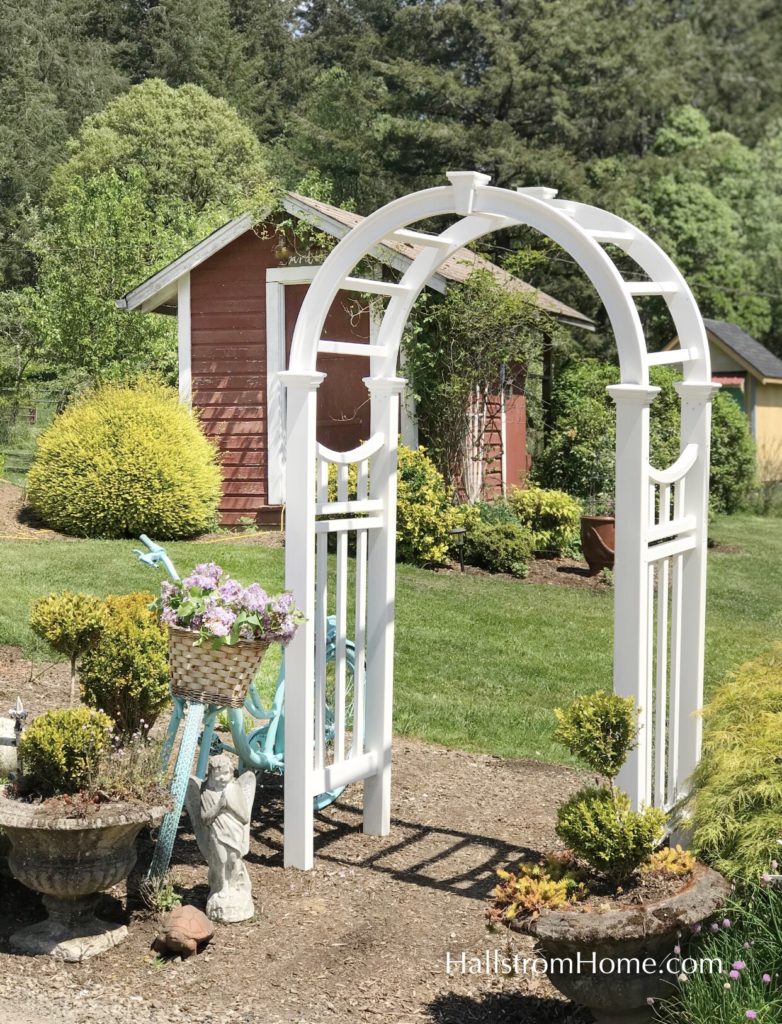 We have boxwoods leading to the entrance of our yard. I got this arbor off Amazon and I love it. I even have another one leading to our fire pit in the backyard. We surrounded our fire pit in boxwoods. Read more about it below.
Boxwoods can really compliment any garden. I use them in most of my outdoor spaces. Do you have boxwoods in your garden? I like to keep my life simple. But if you want to pair them with perennials go ahead. I just like quick and easy but if you have time to be out in your garden go right ahead!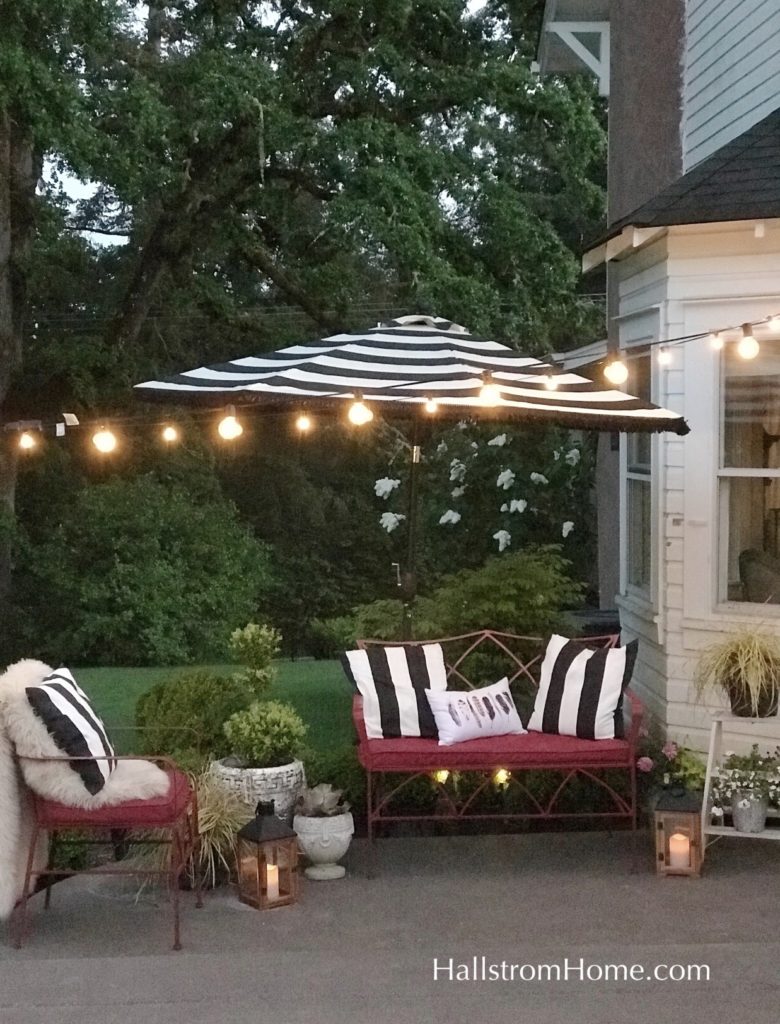 I found a drip sprinkler system the other day. At first I though no, this is too cheap and won't work well but I was wrong. I love it, it's easy to install and took about 30 minutes to get one side of the house done.
Design the Best Beautiful and Stunning Boxwood Garden Now
Lining our front yard with boxwoods gave us a fence like feel. It helps to separate our little yard from our large front yard.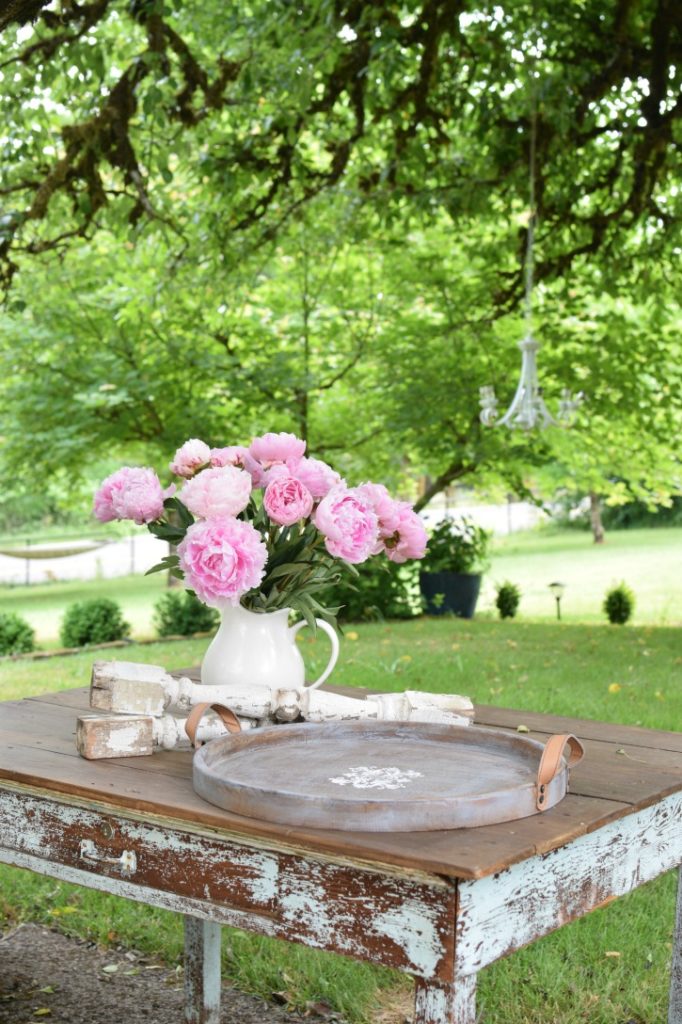 You can find many of these products in my online shop. Let me show you some other gardens that can help you get ideas.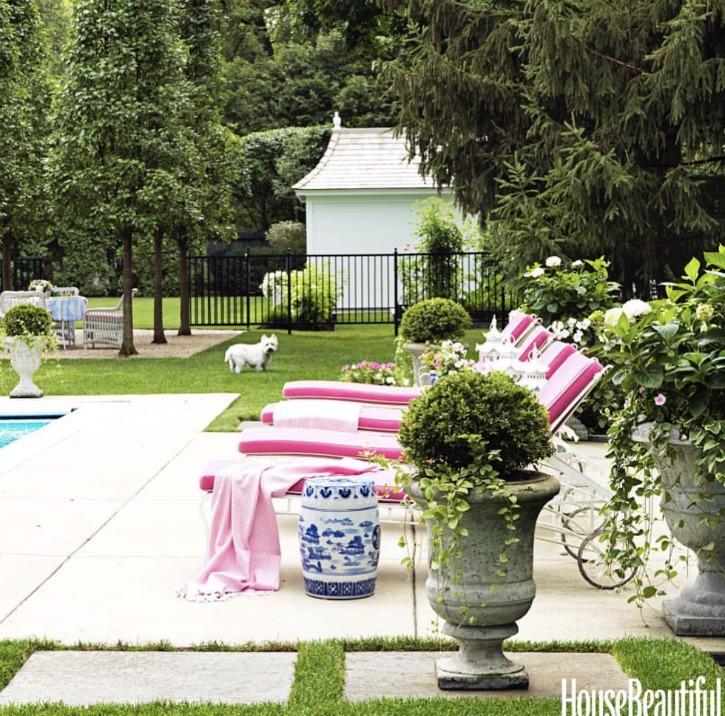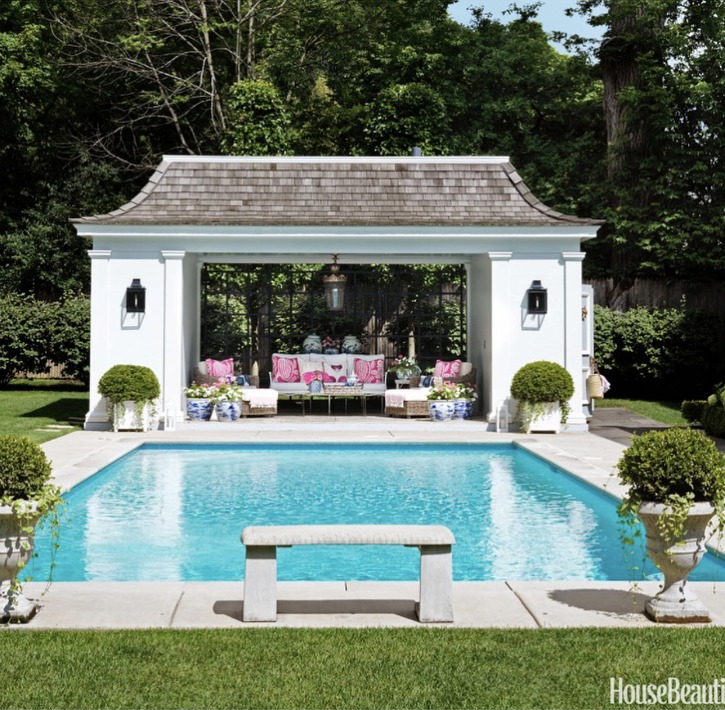 Both of the gorgeous settings above are done by Shelley Johnstone Design and are featured in House Beautiful Magazine. The boxwoods are so pretty in this poolside space.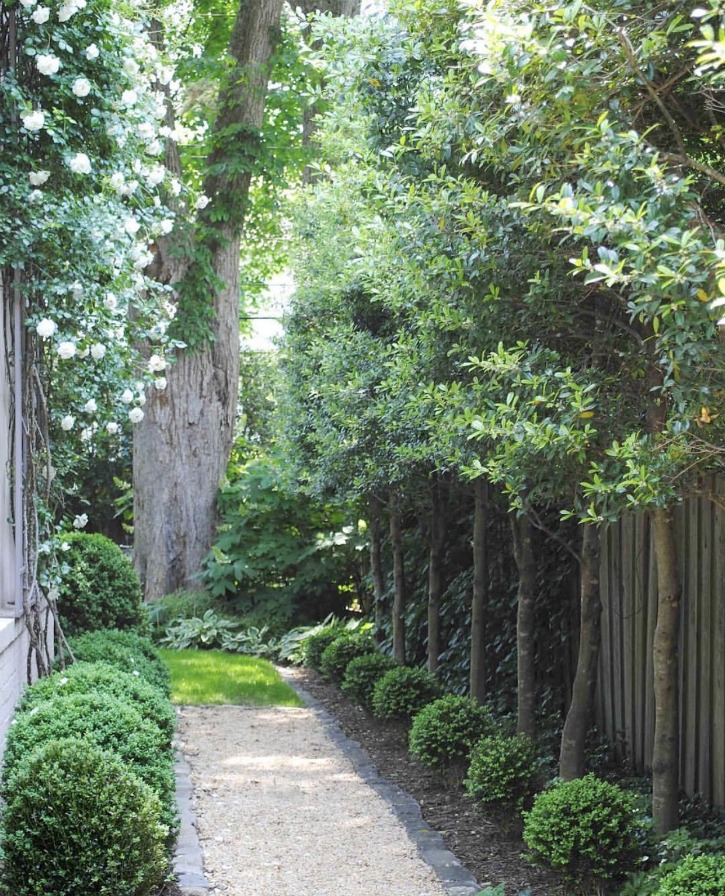 Loi at Tone on Tone Antiques created this amazing pathway. Boxwoods lining the pathway are simple but really make the garden space gorgeous! Do you have boxwoods in your garden? Check out some of my other posts below to get garden inspiration.