Chalk Painting Christmas Skates
What's better than chalk paint and ice skates?! I decided to combine the two by chalk painting Christmas skates. This is such an easy project to do and it will get you cute, Christmas decor in no time!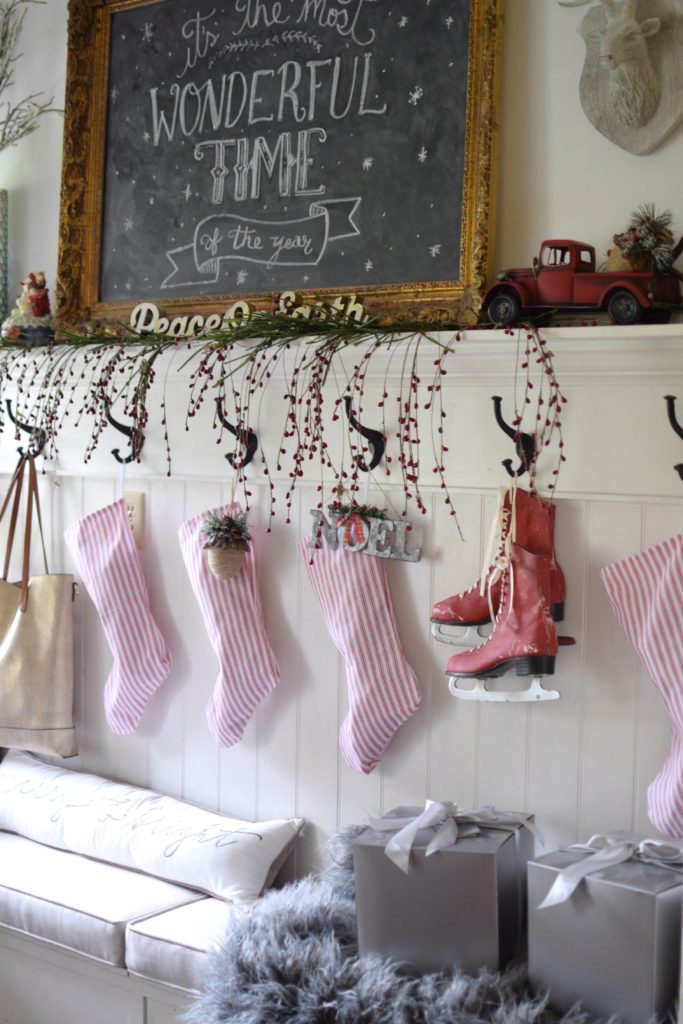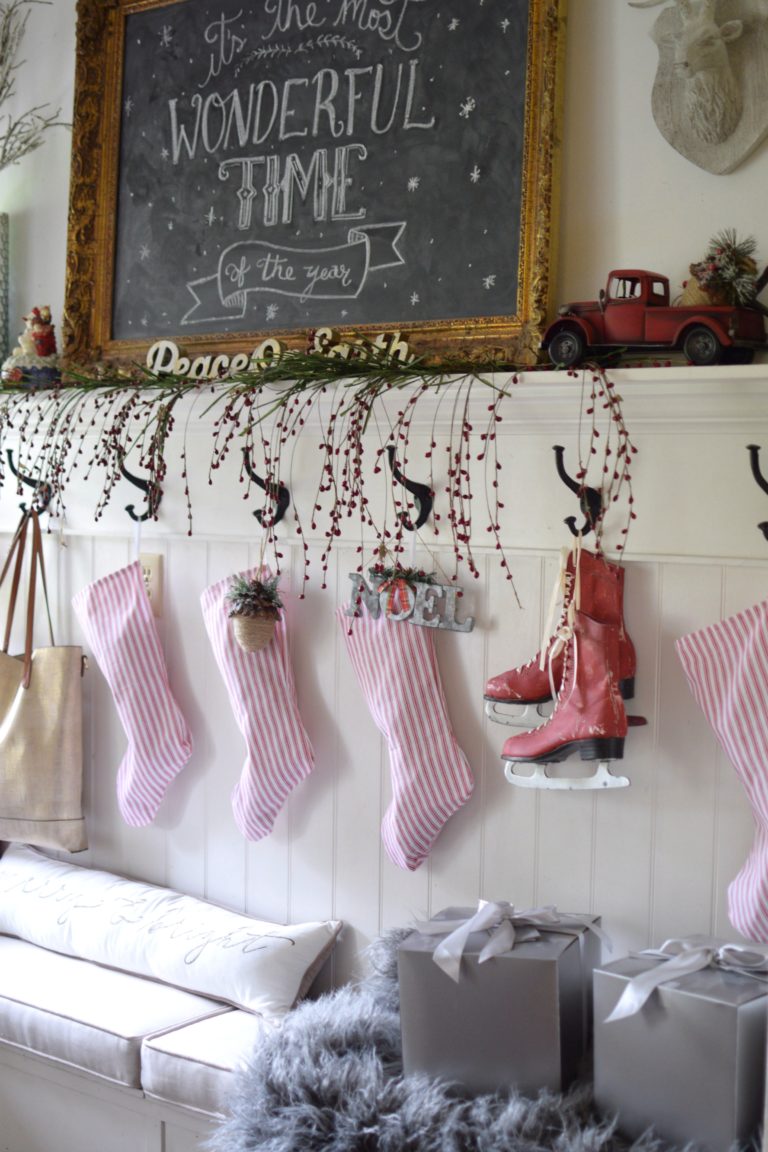 I actually did this project a couple years ago. I always use them during the holiday season. A classic red with some distressing is the look I went for.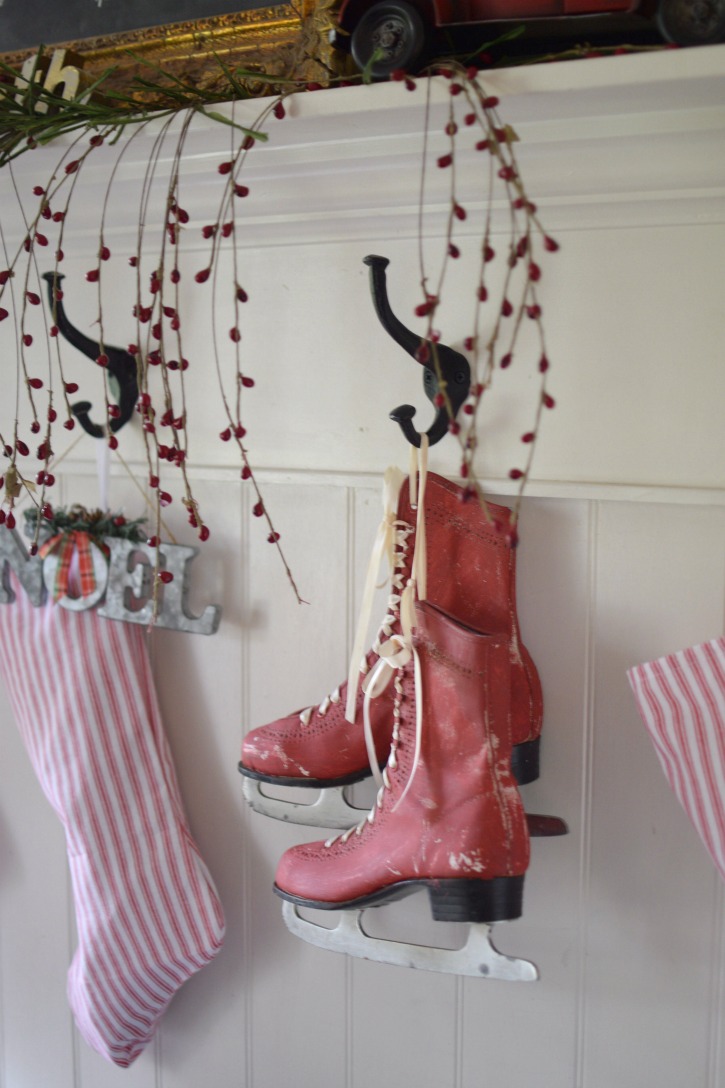 I will include affiliate links, so you can shop the products I use.
I begin by getting my Amy Howard chalk paint.
The tongue of the skate needs to be pulled out, so you can get full coverage of it.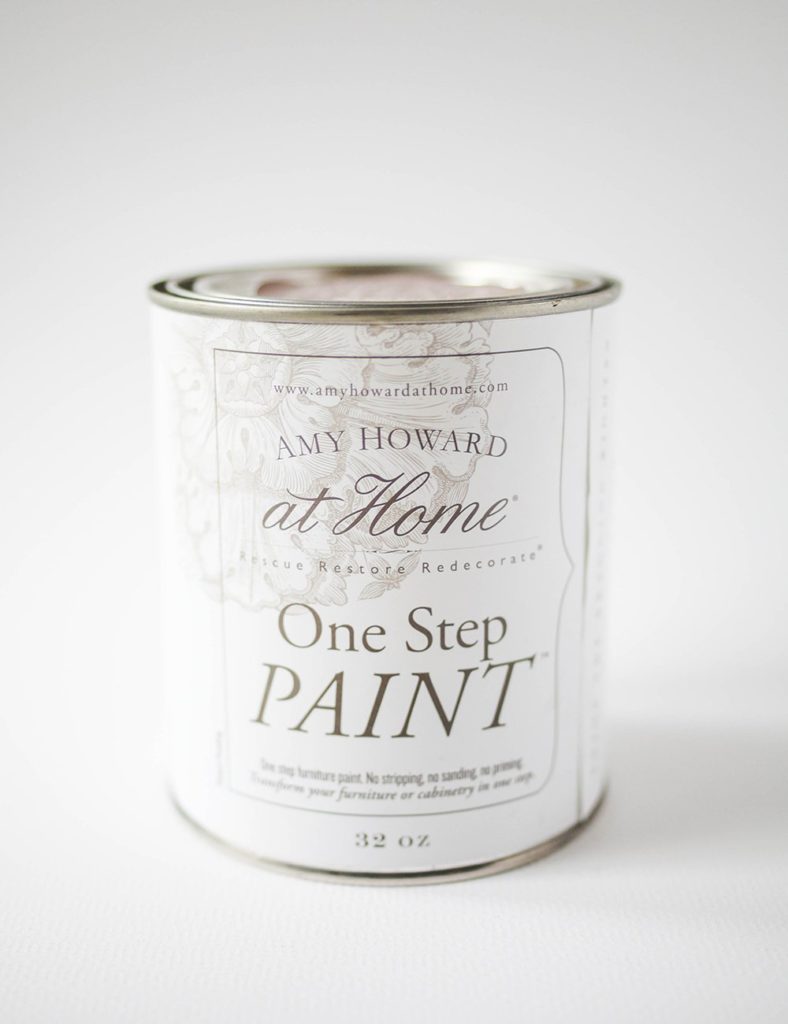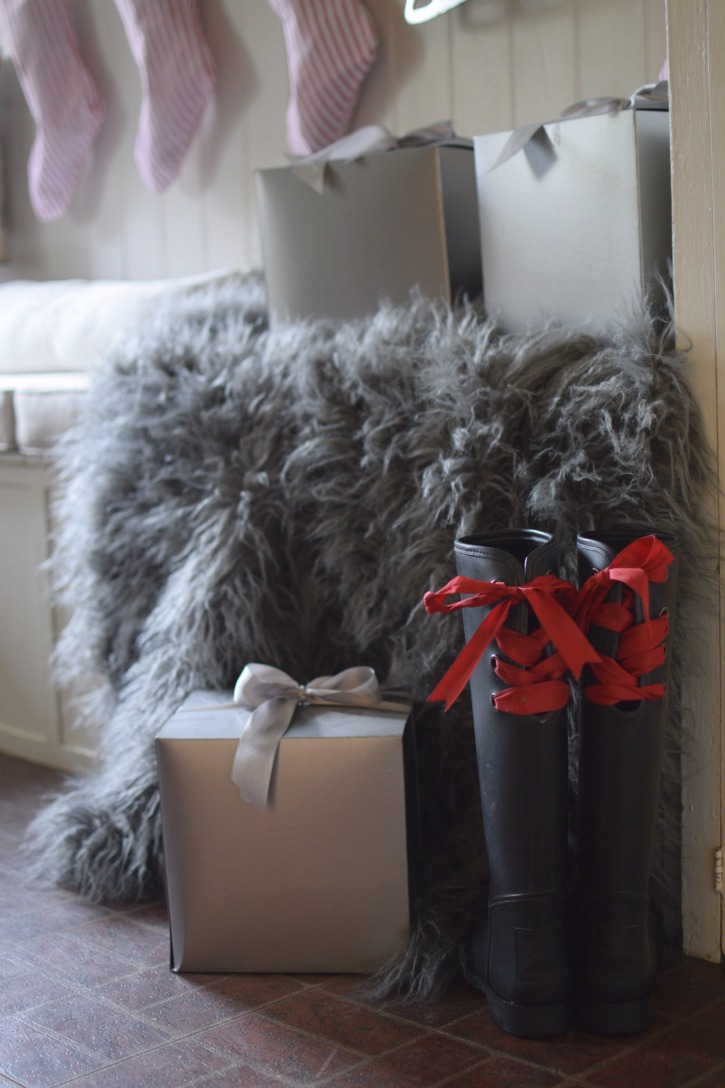 To get a distressed look, apply Vaseline to the areas that you don't want painted.
I've heard it's so very hard to get chalk paint off leather once it's dry. So know ahead of time if you want a distressed look.
Paint the tongue of the skate. Once it's dry you can put it back in the shoe.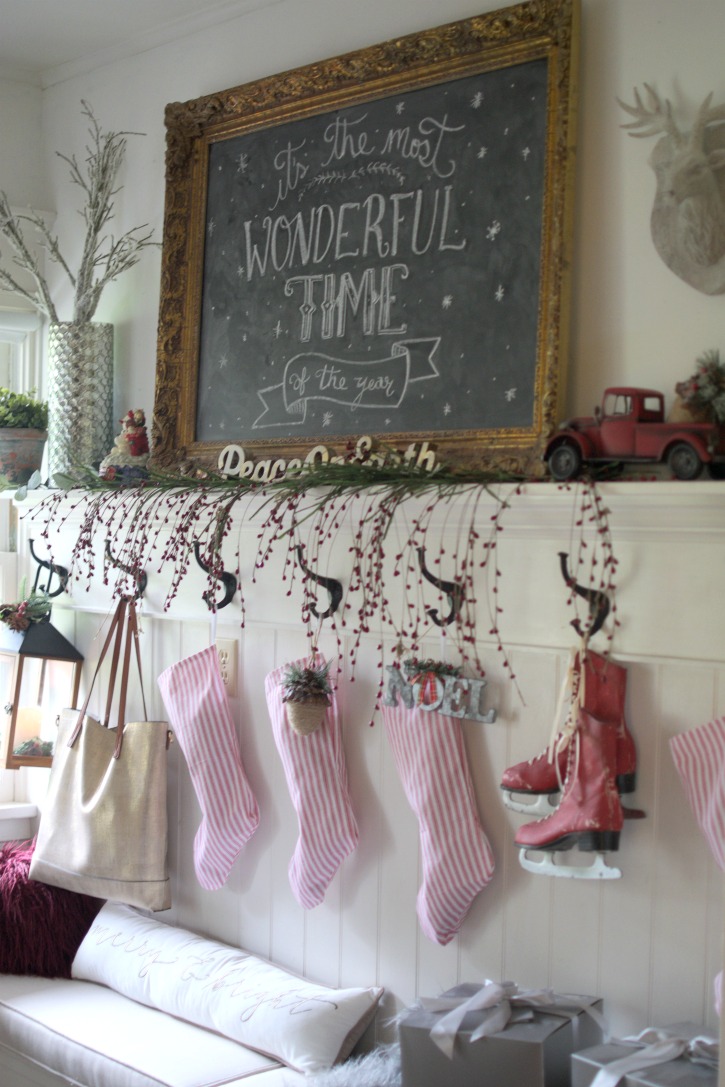 Then you just coat the shoe in chalk paint and let it dry.
Wipe off the Vaseline, and you've got some distressed ice skates!
It's as simple as that! But if you want a shinier look, add a clear wax once the paint is dry.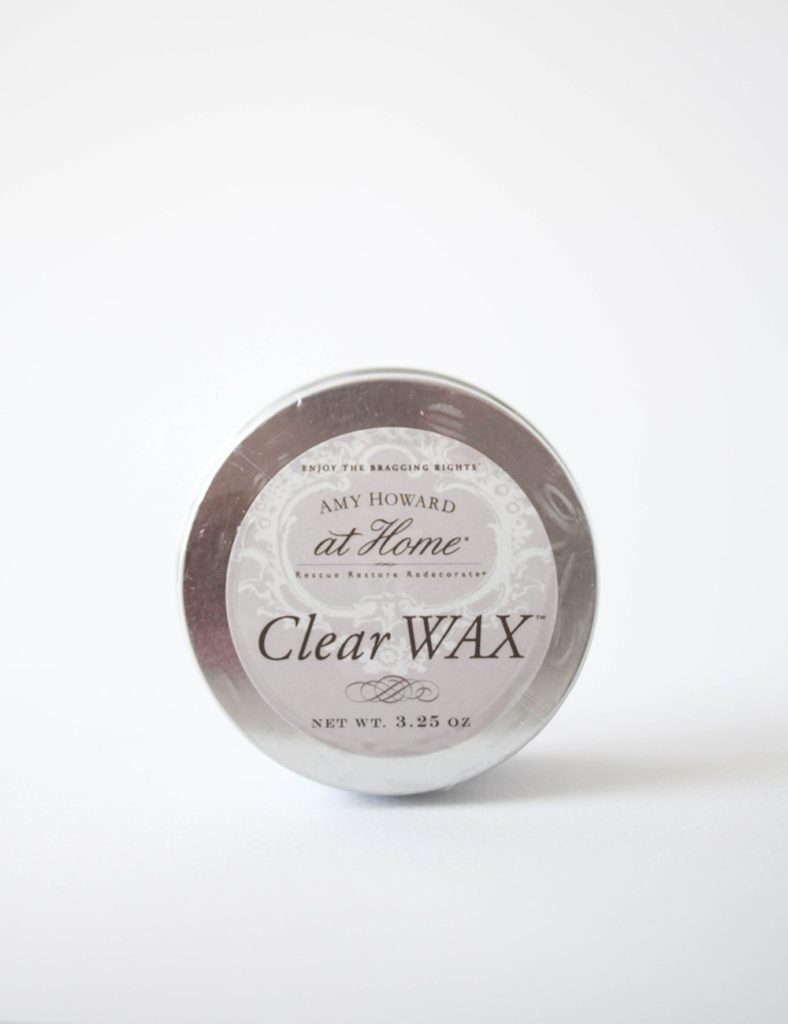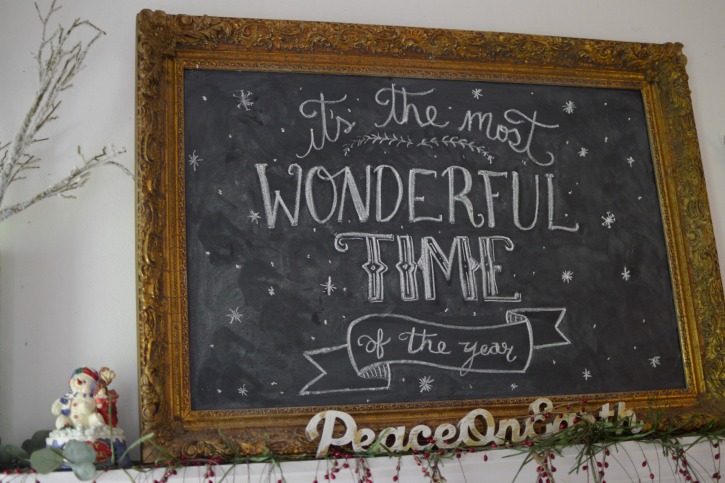 This gold chalkboard goes great with my red skates! Having chalkboard art really helps to decorate the home for Christmas time. This chalkboard can be found in my shop here.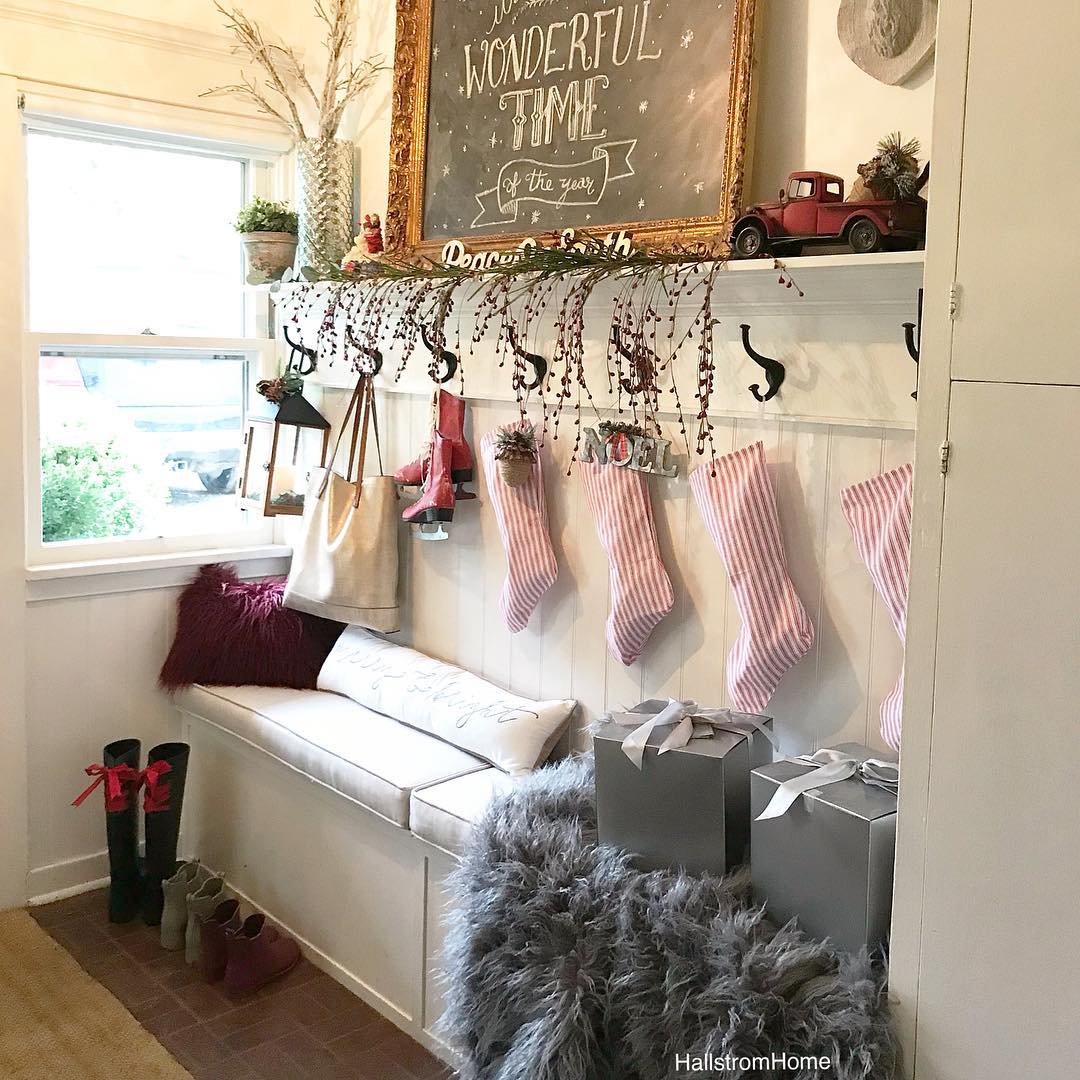 Here are some affiliate links, to shop some of these amazing antique skates. The kids got a nice surprise when they saw the stockings were full… of tissue paper!!