So Halloween can be such a fun and scary time for many, but I'm not that into it. It can be too spooky for me. Don't you agree? Well I decided I would add some spookiness to my classy table setting. So here is my Classy Halloween Table with Just a Little Spooky. Not too much spooky, I don't want to scare everyone off. I am also excited to say that we have joined a group of bloggers and they are here to give you some great Halloween inspiration. It is hosted by Amber at Follow the Yellow Brick Home. Make sure you go to the bottom of the post to check out some more wonderful Halloween inspiration.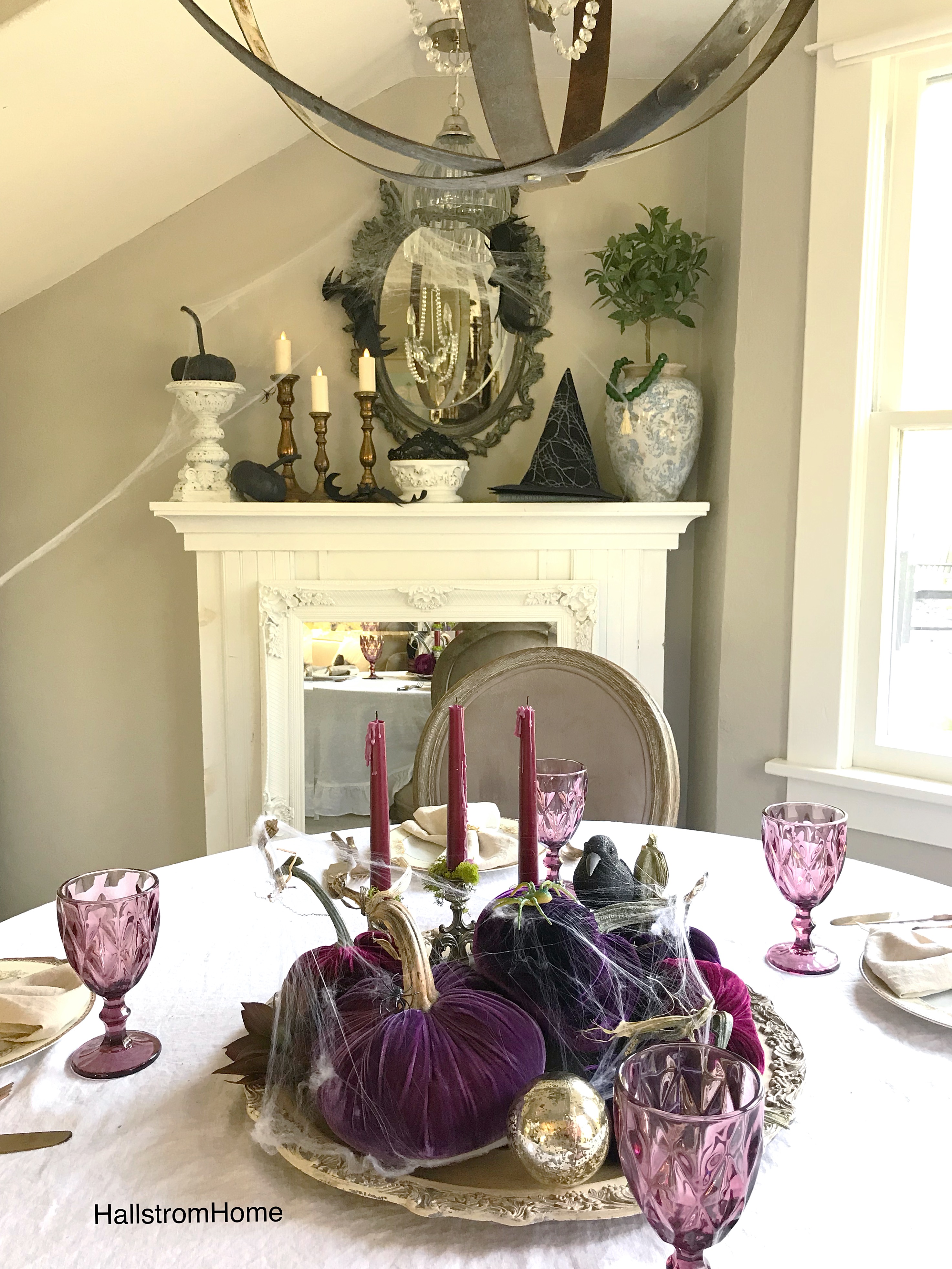 Classy Halloween Table with Just a Little Spooky
Purple and black was the color scheme I went with. Let me tell you about those pumpkins! At Love Feast, she makes these wonderful creations. They are beautifully crafted and so gorgeous! I recently did a giveaway for a gift card to her shop, so follow my Instagram for more giveaways coming up! Velvet pumpkins are my thing this season, I am just so in love with them!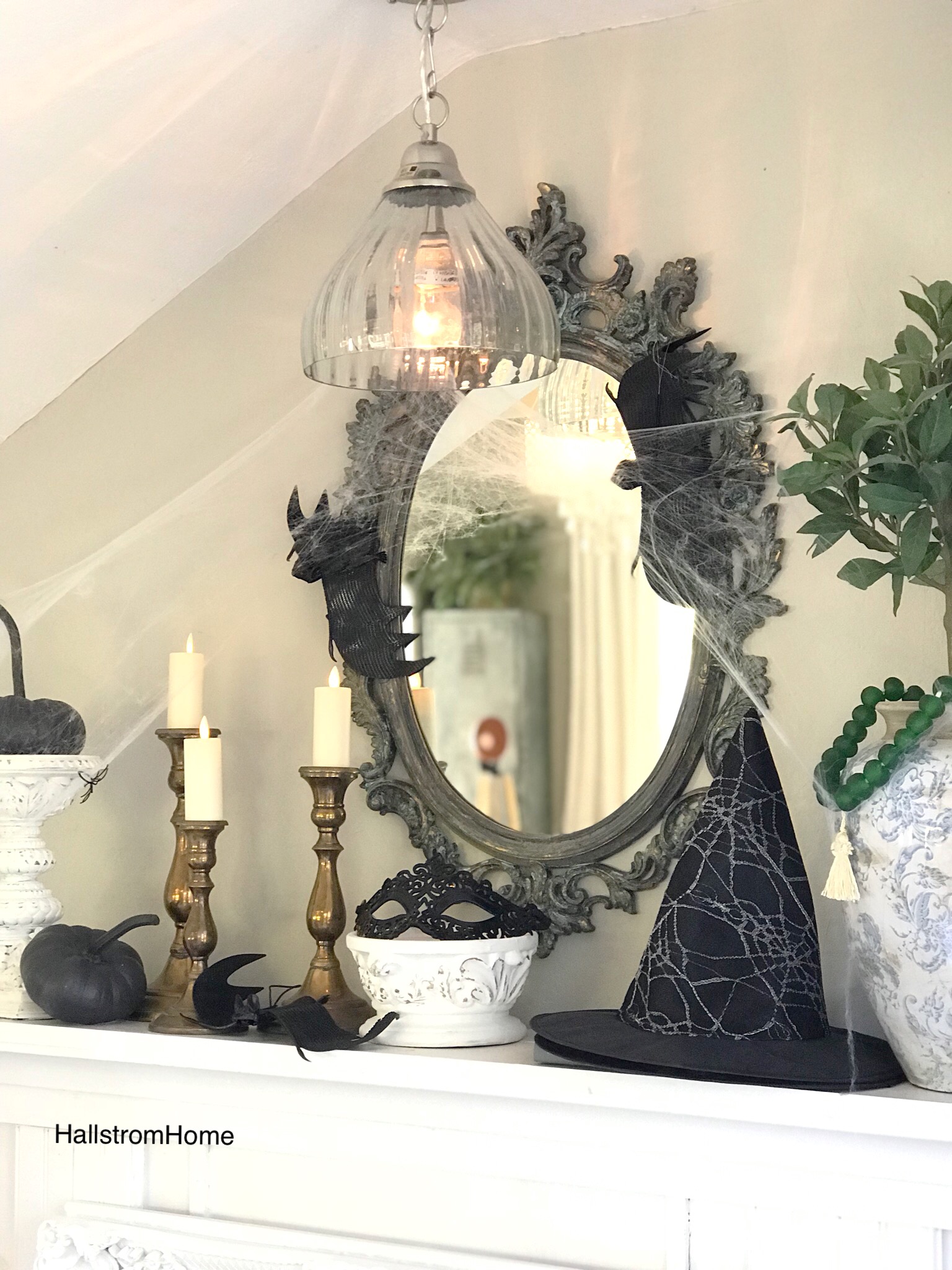 Of course here's a little spookiness to satisfy. Adding a touch of gold to the mantel really gave the dining room that elegant feel. Guess what, I chalk painted these pumpkins.. it's so darn easy. But I couldn't forget about the bats, these guys make the space a bit scary. With me decorating for Halloween, the younger ones just keep getting more excited with Halloween creeping closer.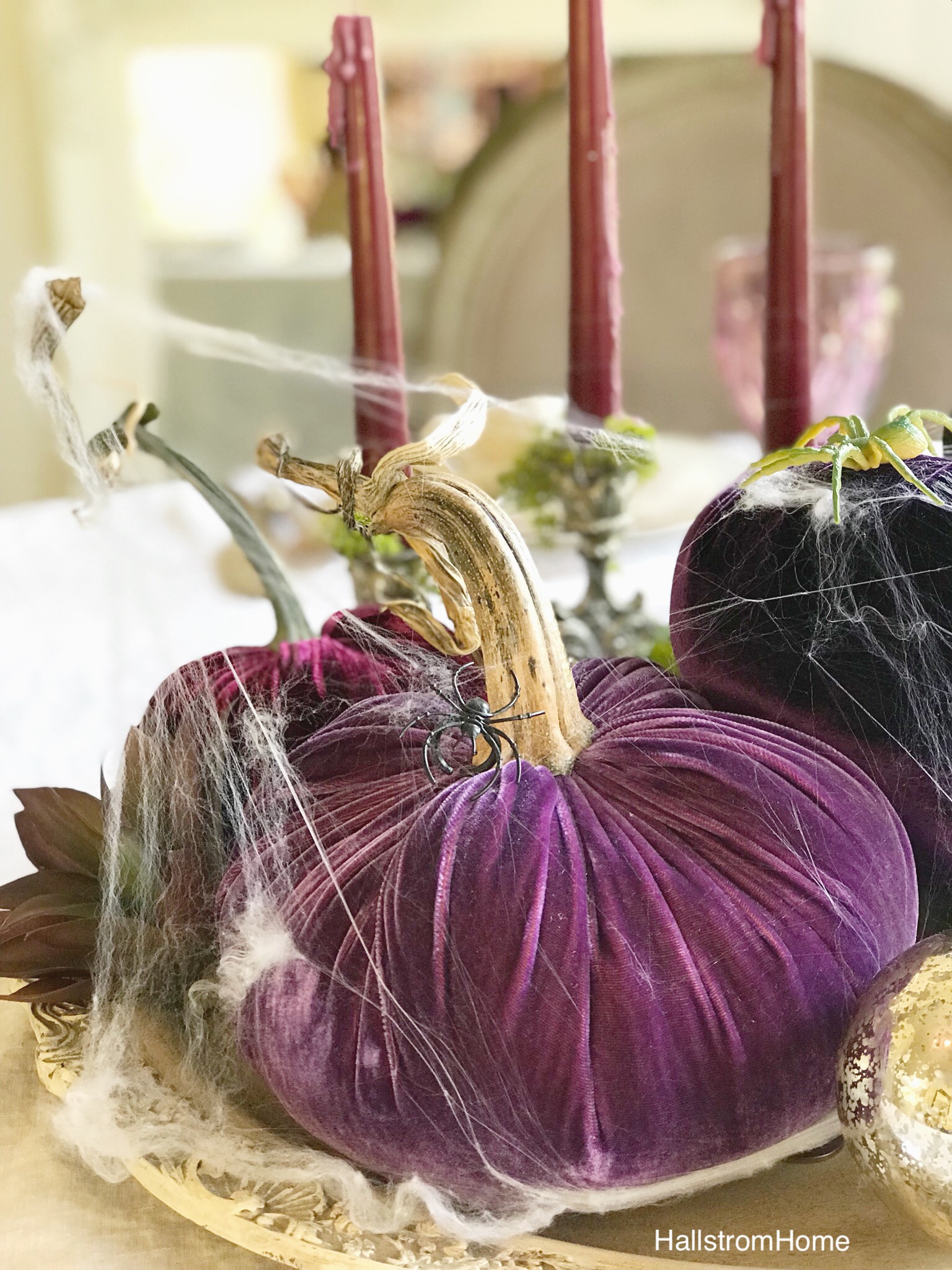 These spiderwebs are a mess to clean up!! But they are well worth it I think. Okay I will admit I actually had some fun this year setting up for Halloween around my home. Usually I don't like it, but I think with the pumpkins it almost changed my mind. If you're having a Halloween dinner party I highly recommend checking out my elegant tablescape. If you want to create your own fabric pumpkins I have a diy. Add a few creepy, crawly bugs around to get your guests spooked.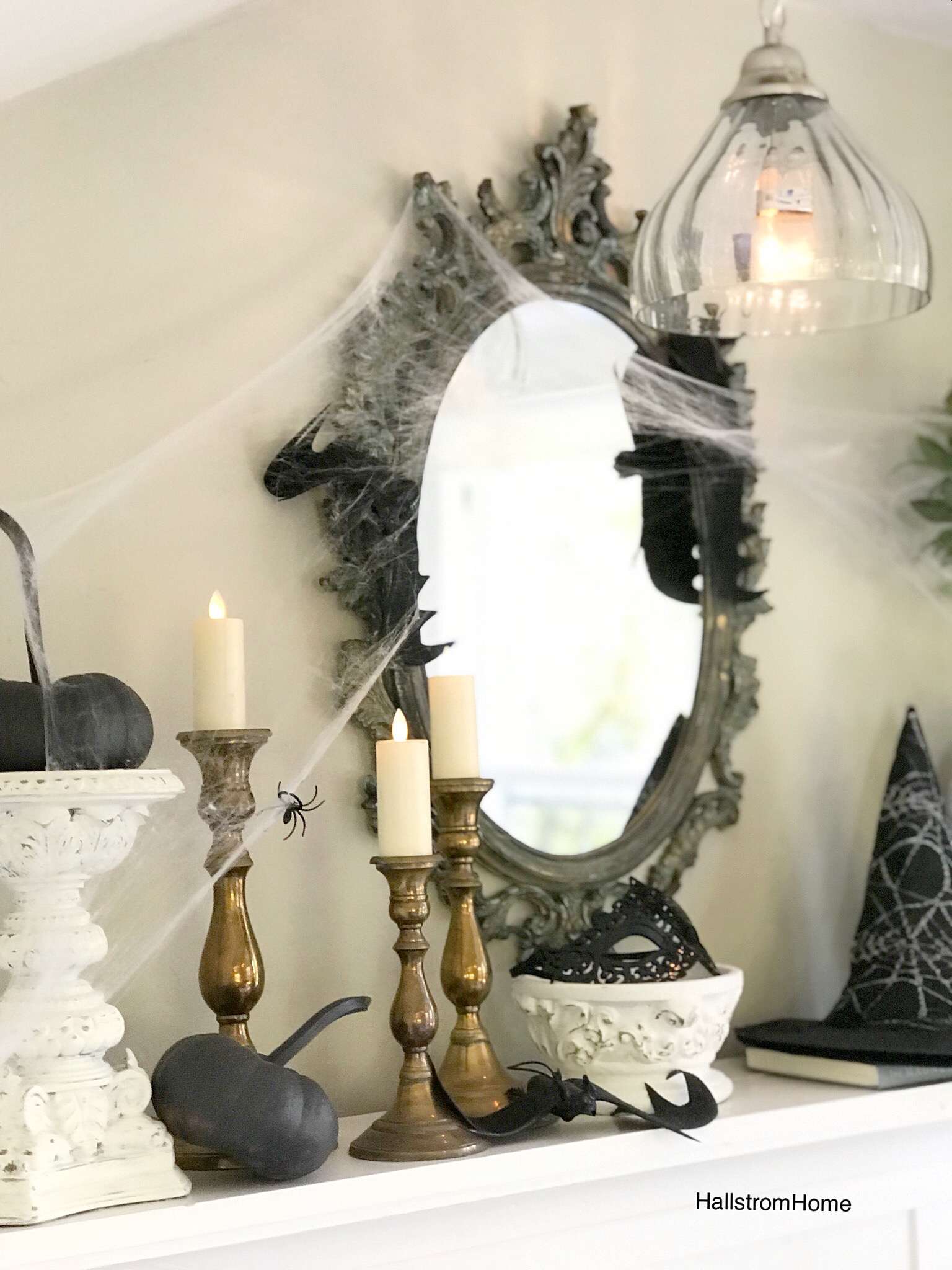 Classy Halloween Table with Just a Little Spooky
Some mirrors can look so wonderful on their own, but once you add spiderwebs and black pumpkins it makes you feel like you're in a haunted house. Shop for mirrors in my store.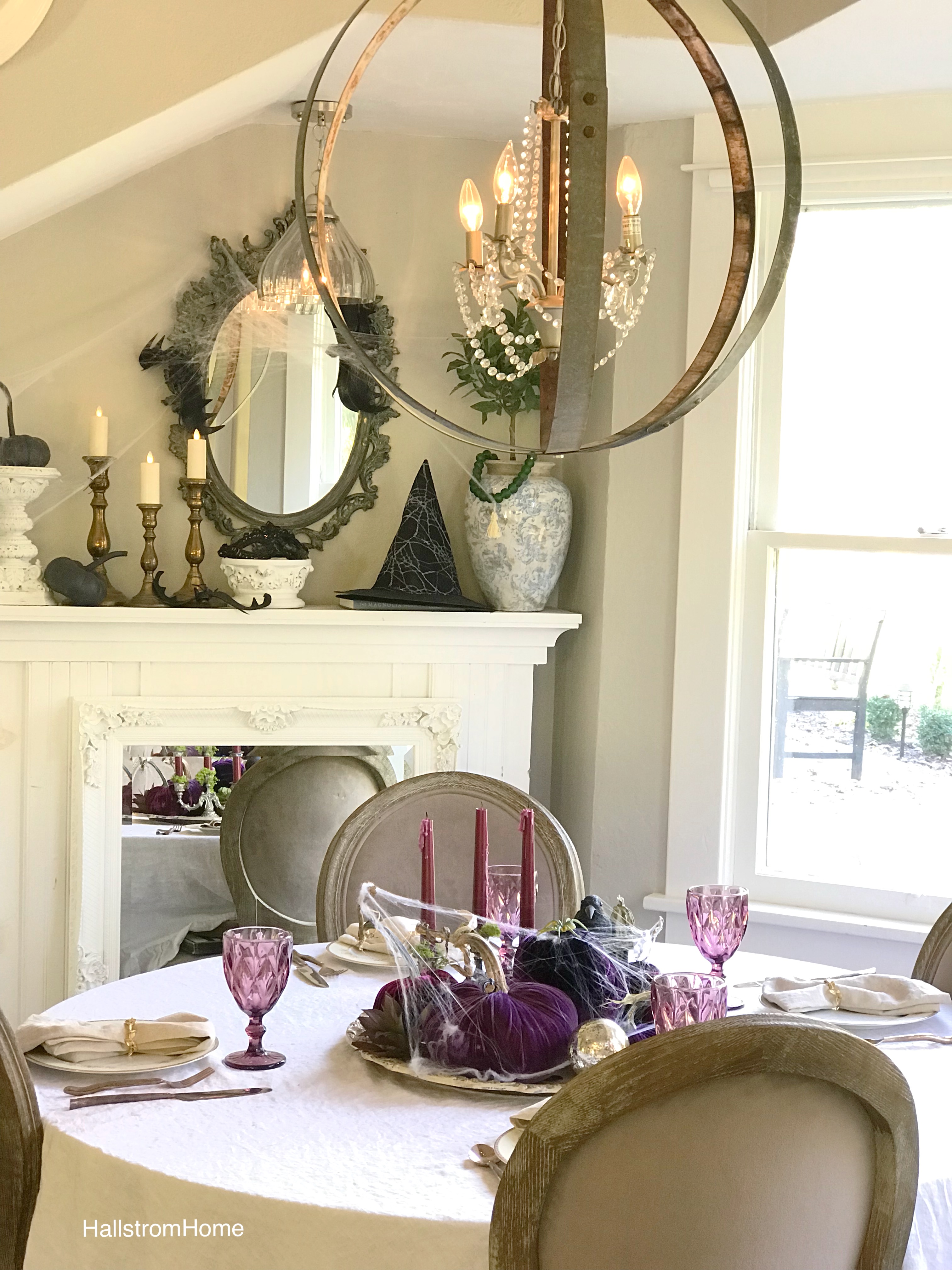 To make your space more classy add some goblets and silver candelabras. But don't forget red dripping candles!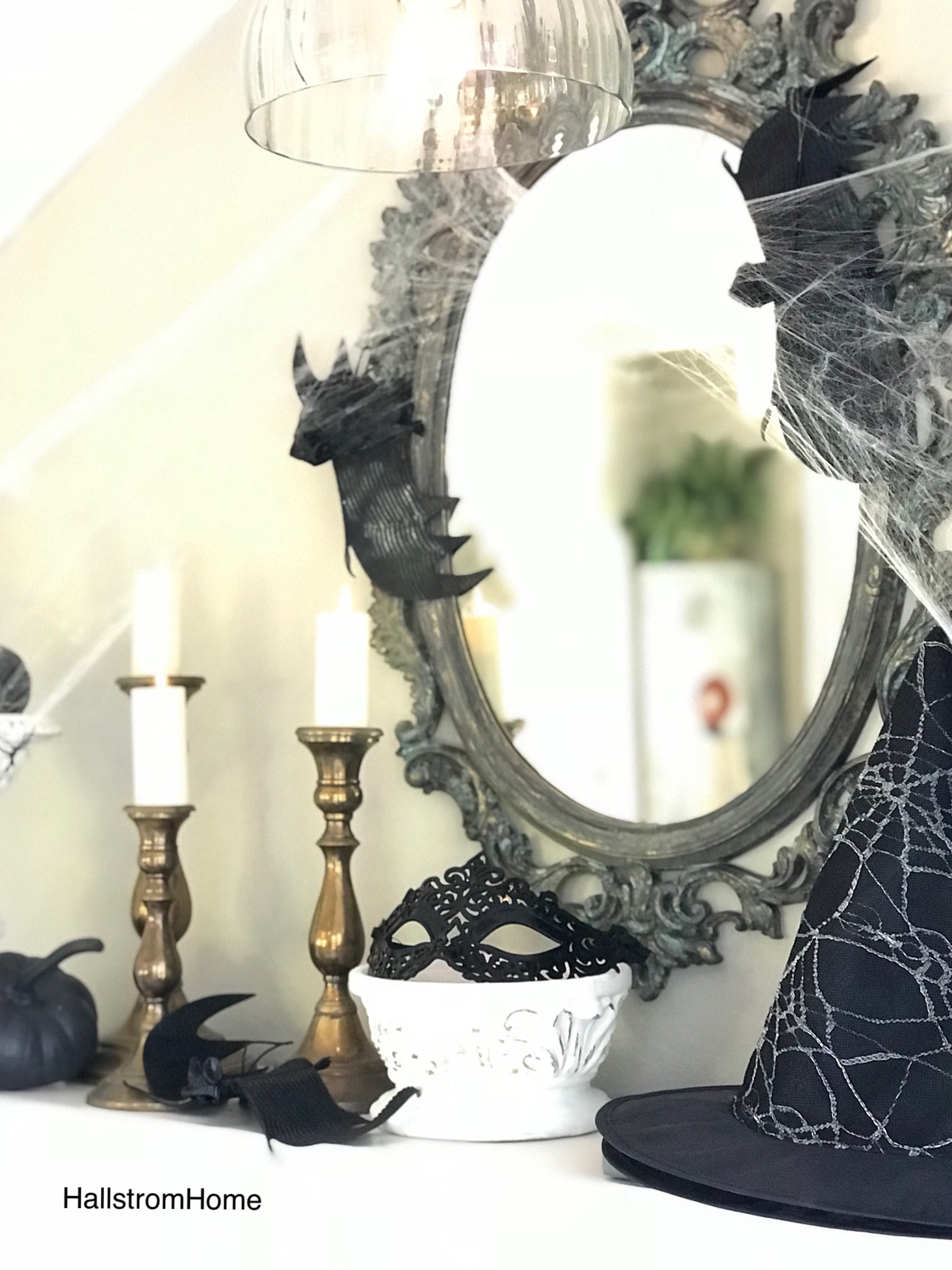 Classy Halloween Table with Just a Little Spooky
It's always good to get some inspiration from others, to create your own unique space. Ooo if I had more time I would definitely add some glitter to those masks.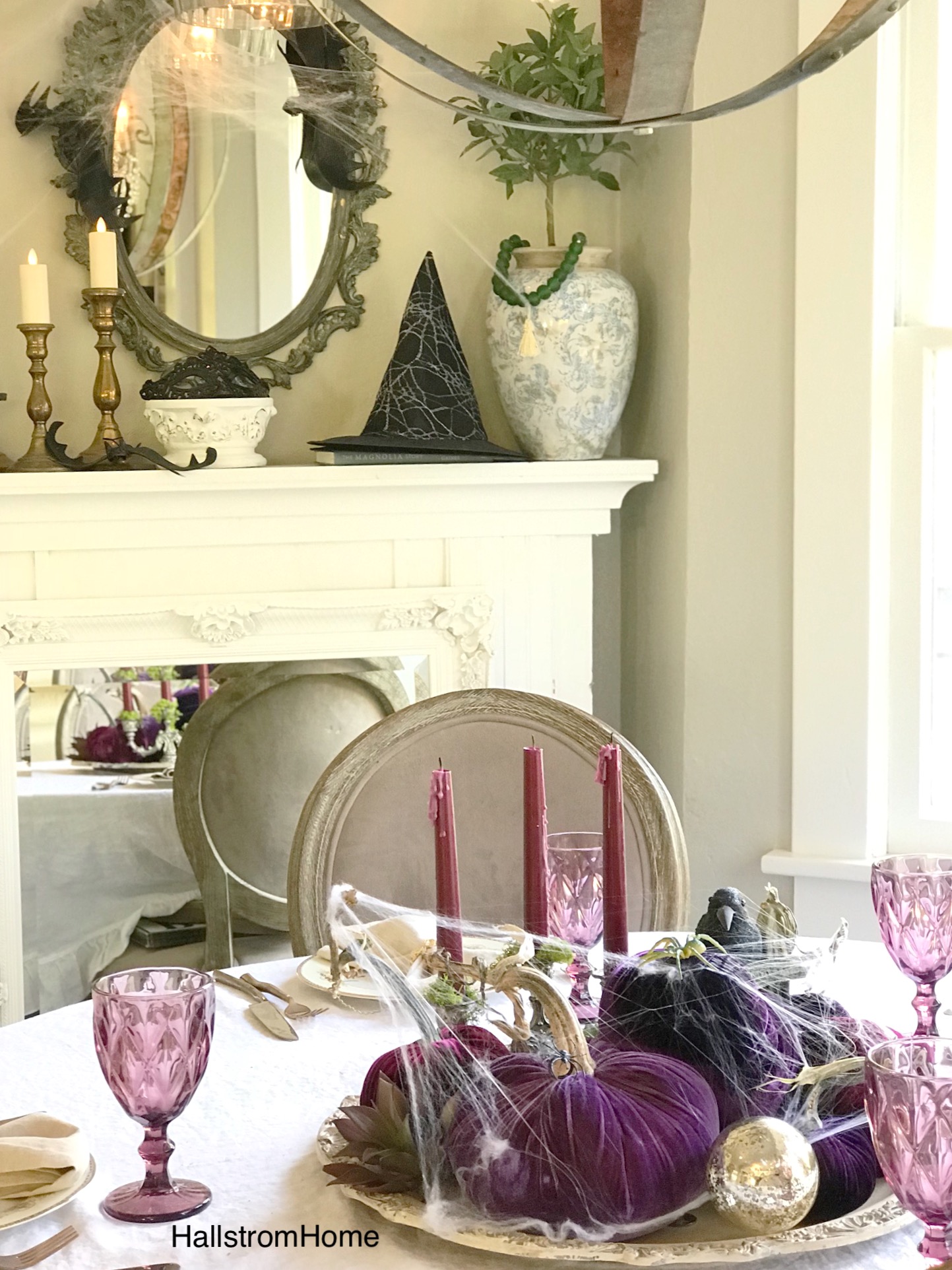 I will also include some affiliate links below, so you guys can shop this look. Let me know what you think of my not so spooky Halloween Table.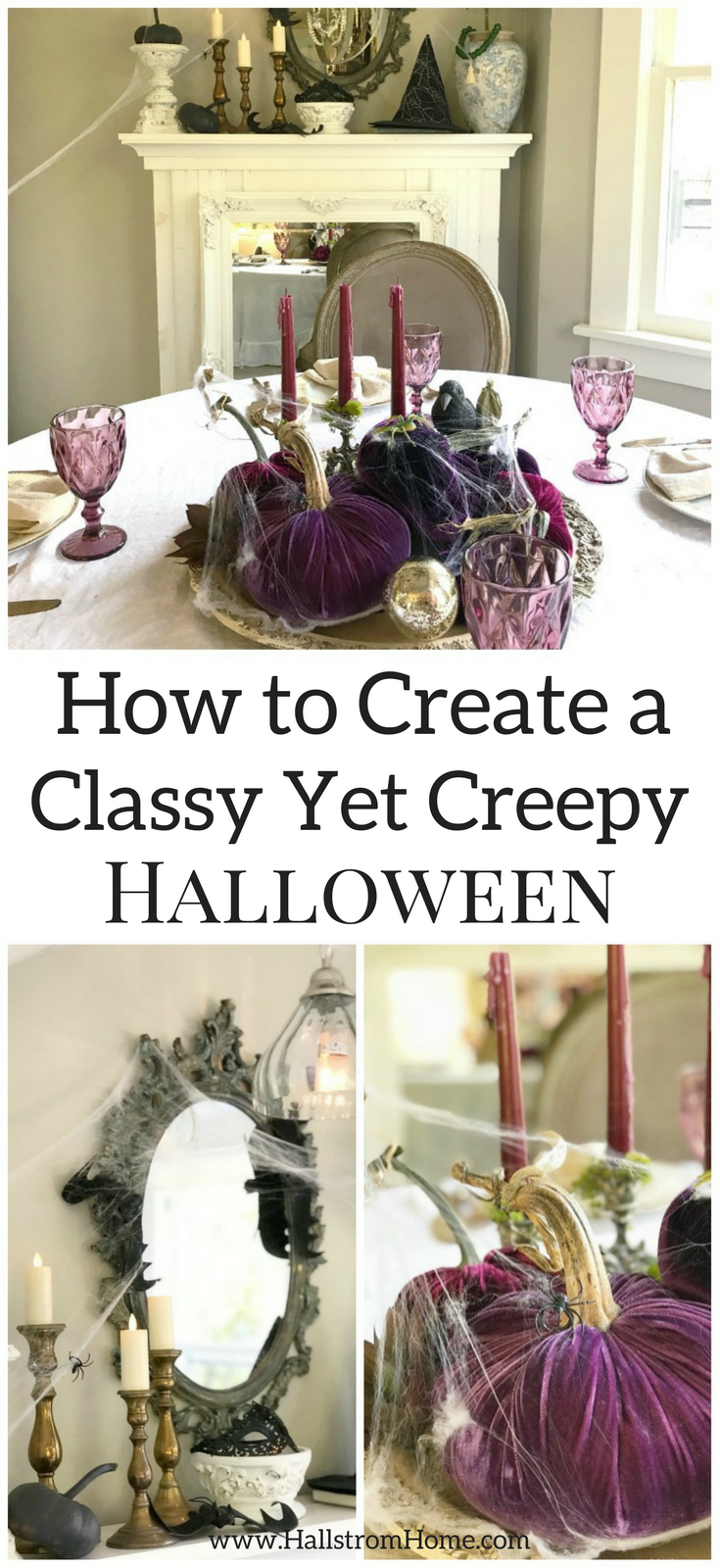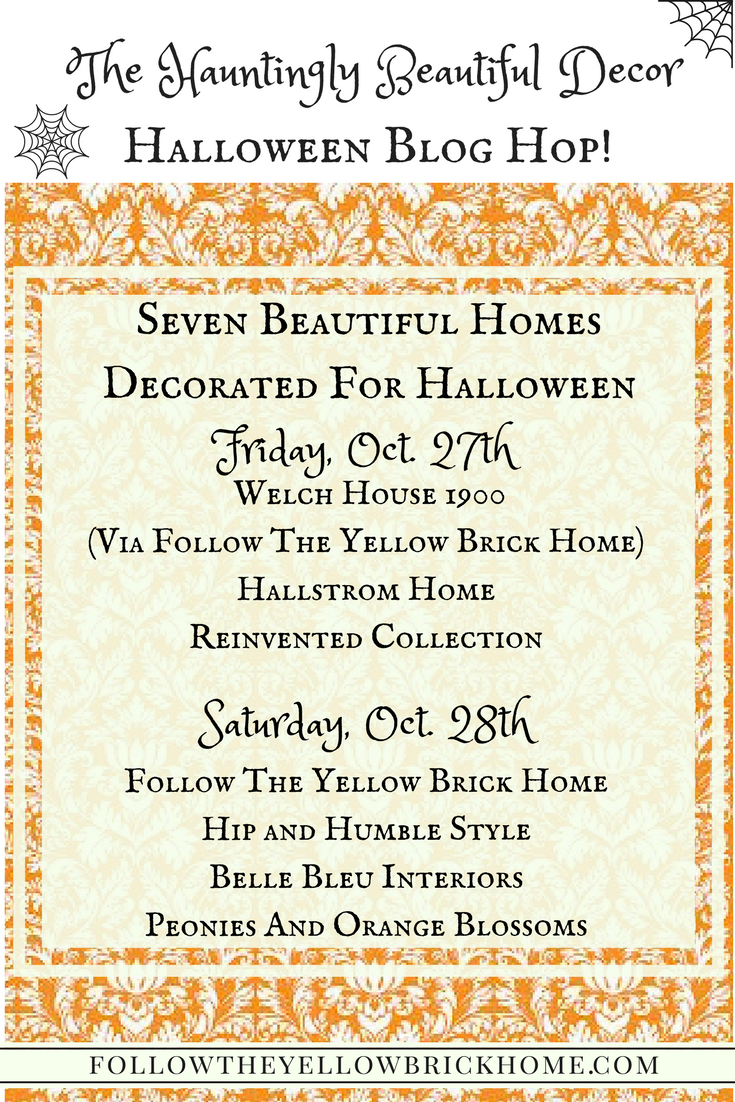 Next up on this blog hop is Olivia at Reinvented Collection so go check out some great Halloween decor. Also I want to thank Larissa at larissa_jenkins for sending her followers my way!
Now for some more wonderful and gorgeous inspiration, go check out these ladies posts!
Friday October, 27th