Our Elegant Farmhouse Halloween Tips
It's October now, so that means it's pretty much Halloween. I'm usually not into Halloween that much, but I've been inspired this season! Here I will give you some tips on how to create a classy Halloween home. So here is  Our Elegant Farmhouse Halloween Tips for you guys to get inspired. I will also include affiliate links so you can be inspired and shop the look.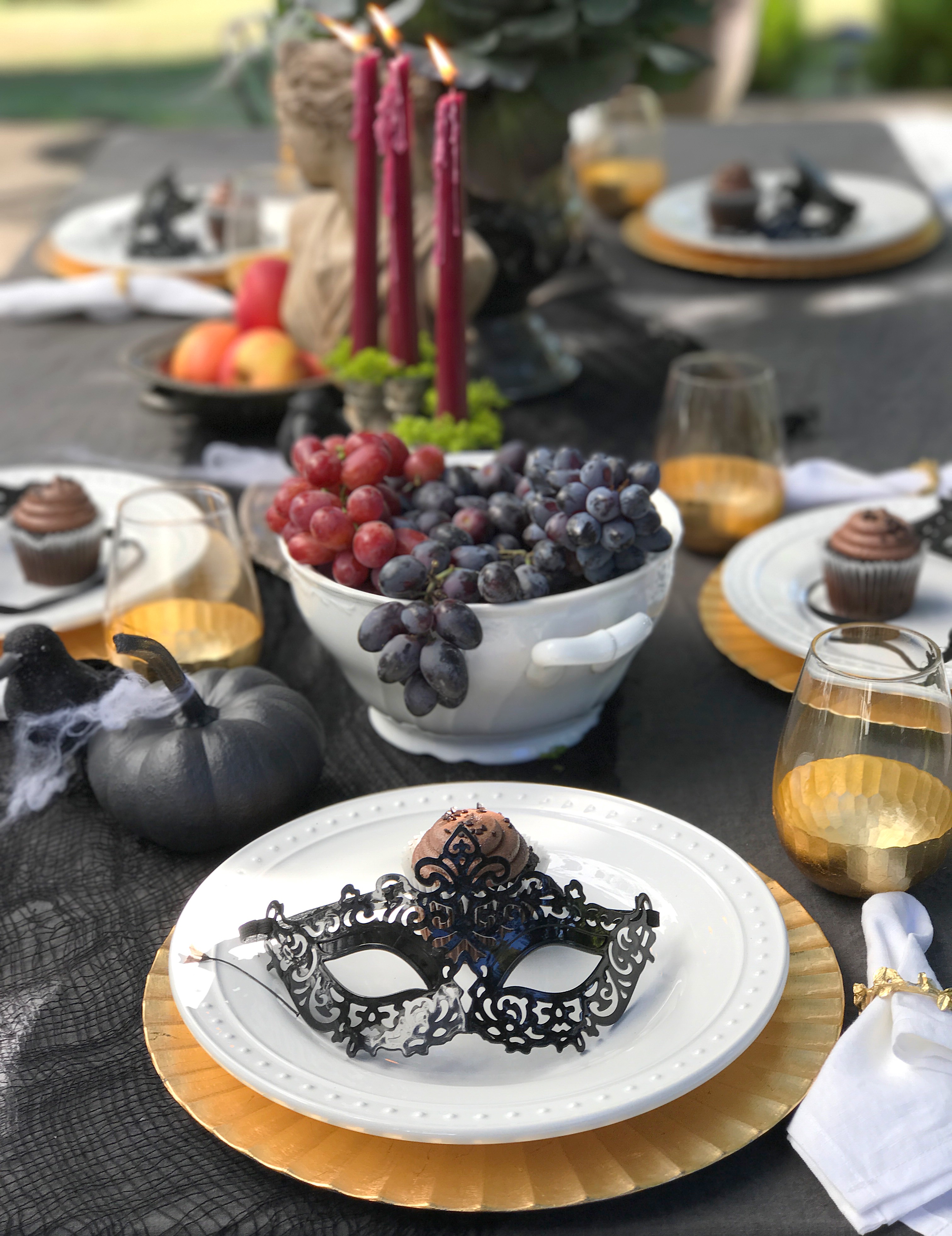 Masquerade masks are a must! They make you want to get dressed up for a Halloween party. Now if you really want some sparkle, add some glitter to your masks.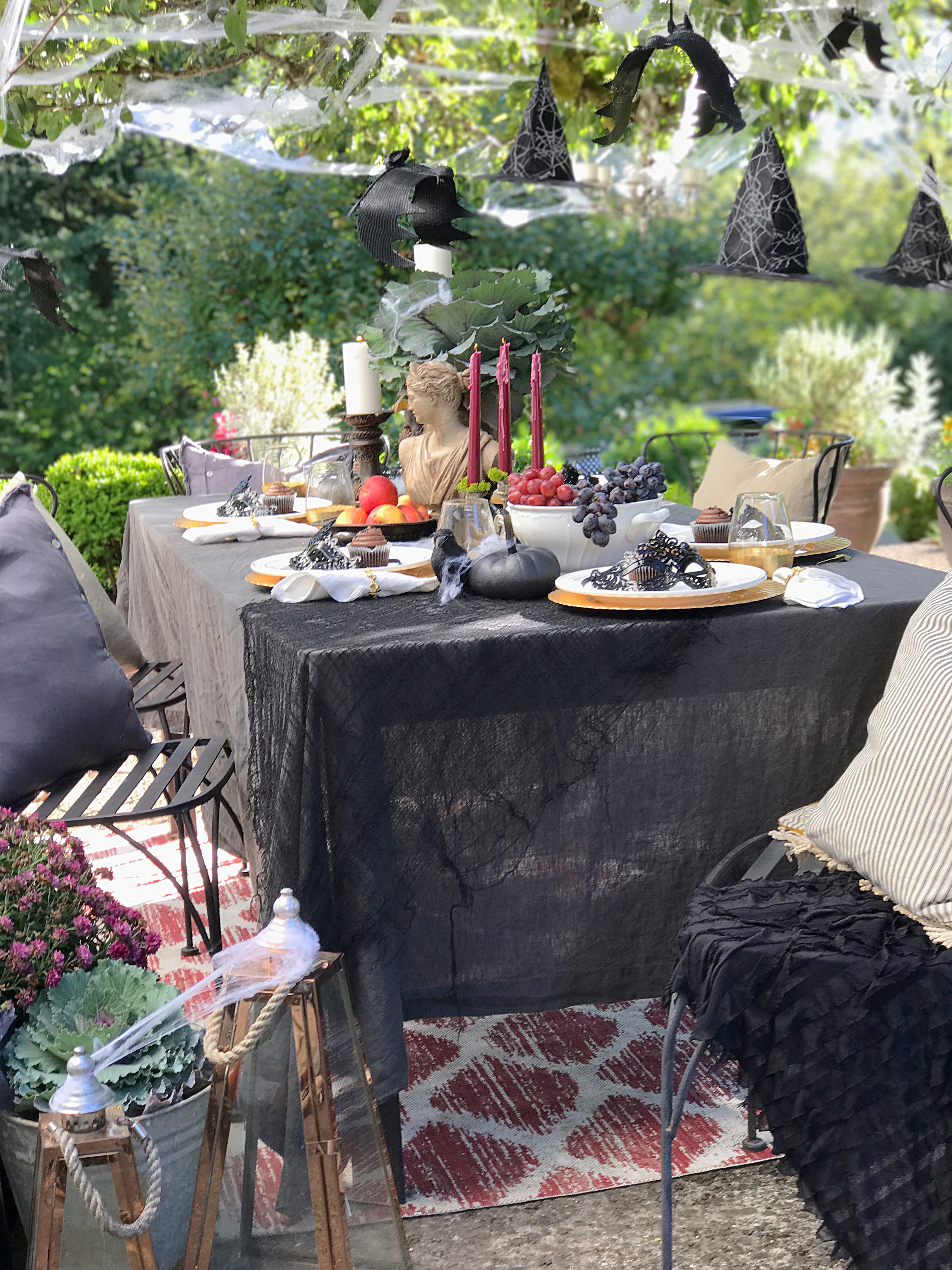 Hang some decor around the area. I hung some bats and witch hats, I just think it's so darling. Oh and if you want to add some spider webs, feel free but the hard part is taking them out! They really do add a little spookiness to the space.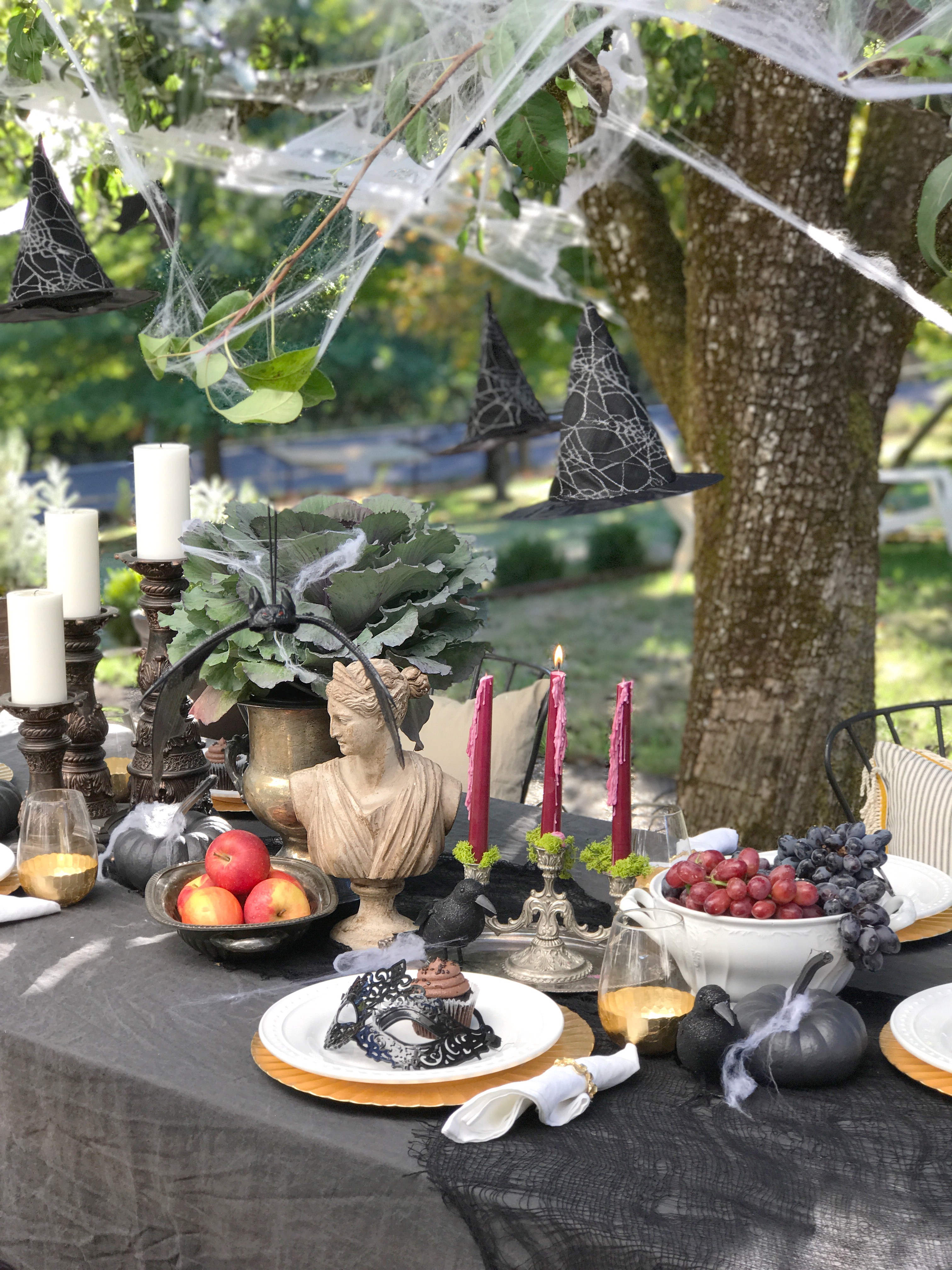 A great tip is to get yourself some candles. They help to create a farmhouse Halloween atmosphere. I went with some deep red candles in a silver candelabra, with some large ornate candle holders which did the trick.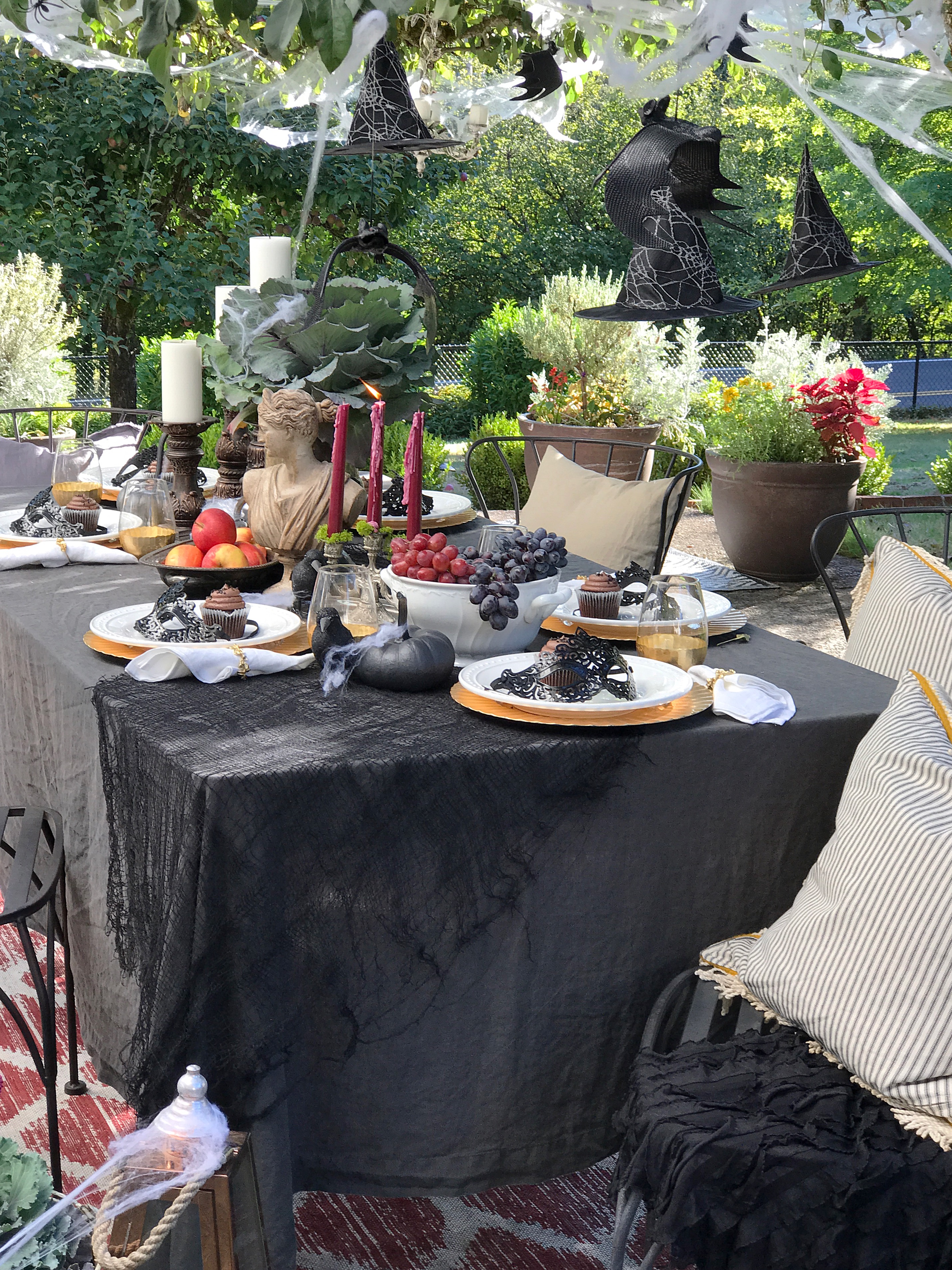 When creating my centerpiece, I did many different pieces to finish off the look. The bowls of apples and grapes adds color to the table. But I also added an accent color of gold, to make a bold statement.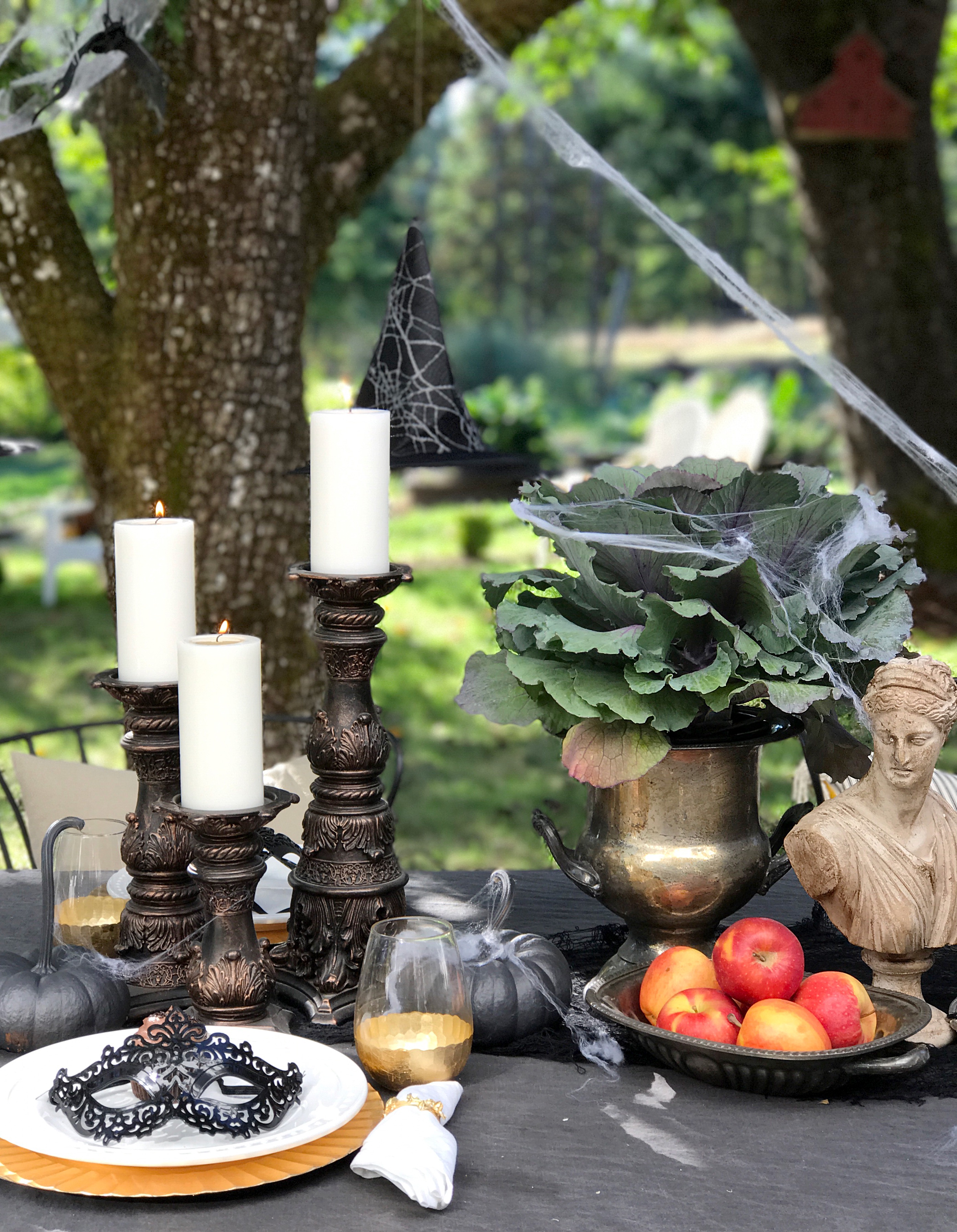 It was so much fun doing this tablescape, and I think it turned out pretty amazing! I painted some pumpkins black, and of course I didn't have the patience to wait for them to dry. I was too excited to get the table together!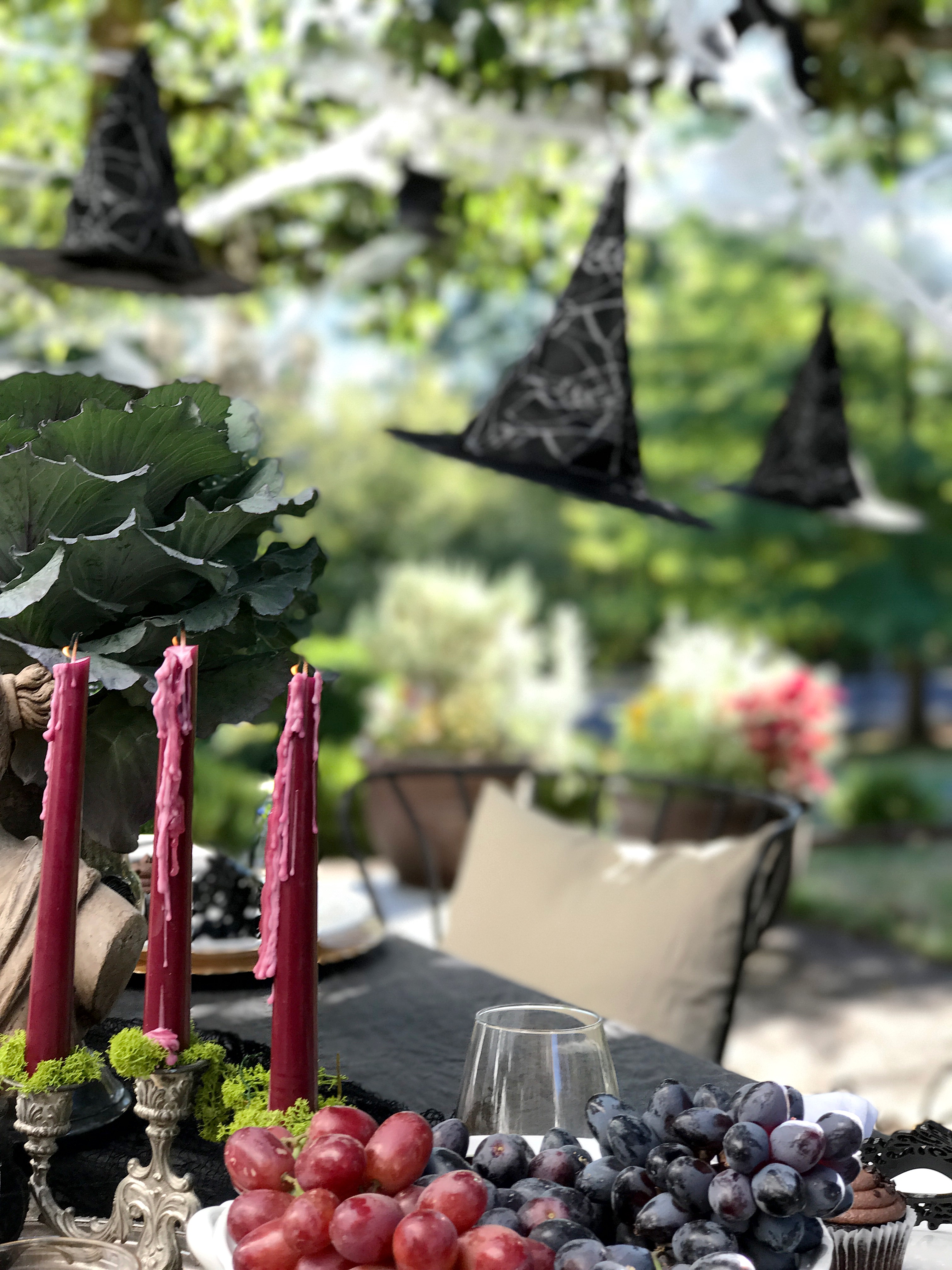 Our Elegant Farmhouse Halloween Tips
The dripping candles just made the table a little bit more spooky, but in a elegant way. If you love Halloween you're definitely going to want to see some of the best Pinterest Halloween parties here.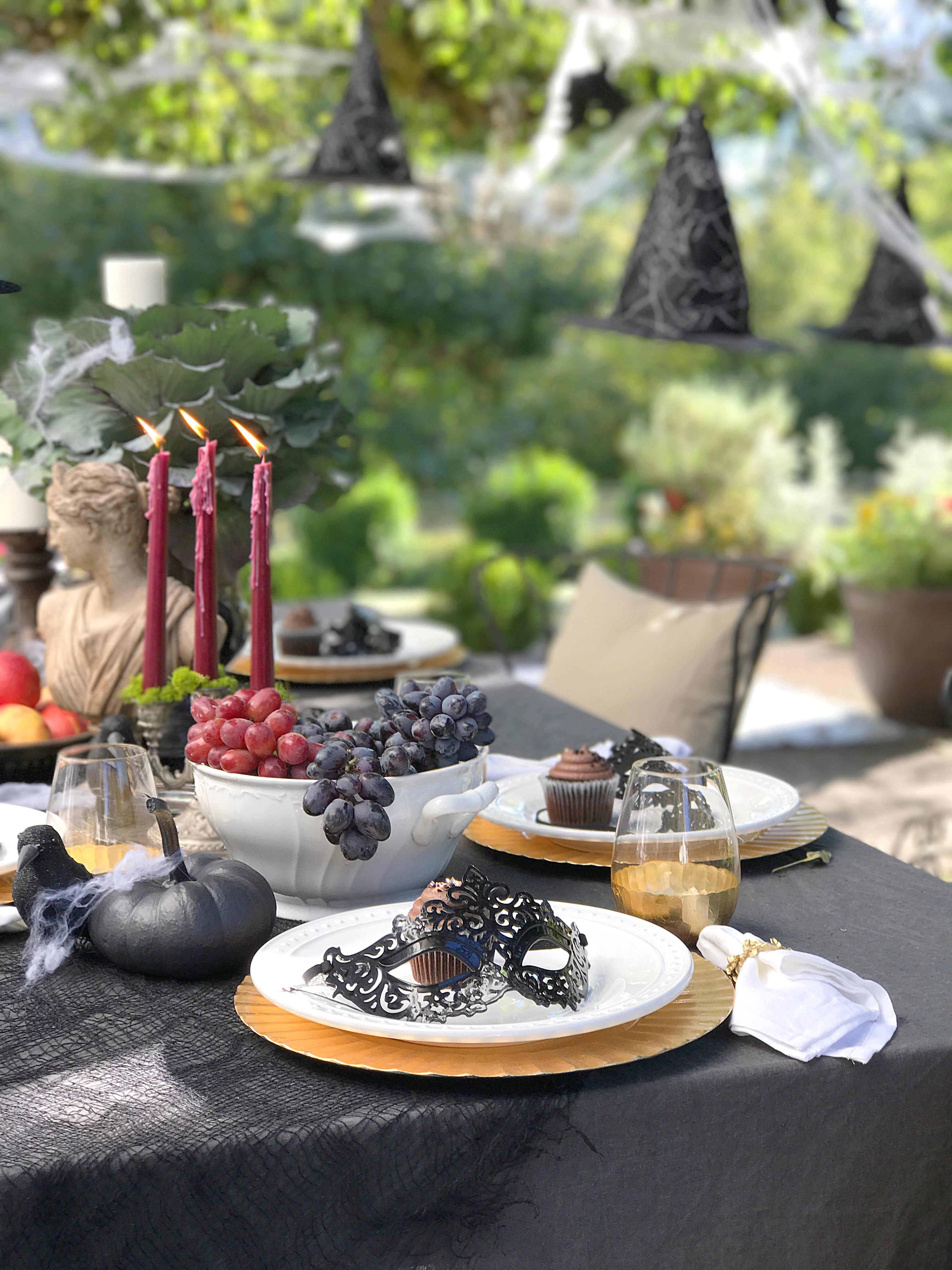 I added some of our handmade linens to the table, which you can shop those here. Adding glitter to something makes it more elegant right? Well I just have to say I love those crows I added throughout the table!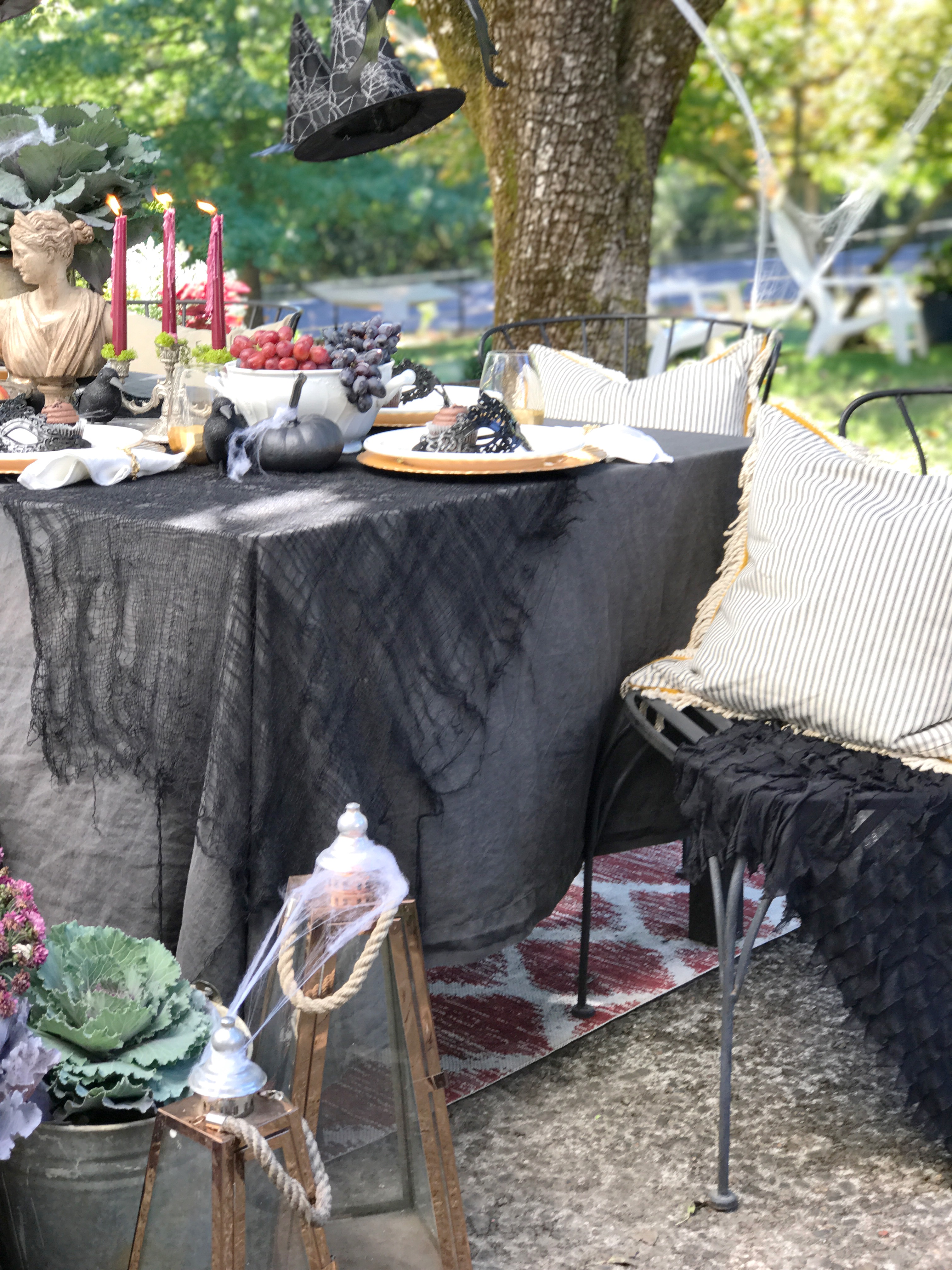 As far as my bouquet goes, I didn't want the typical flowers. I went for some ornamental cabbage in a silver urn. To me it really added to the space and wasn't bright and over whelming.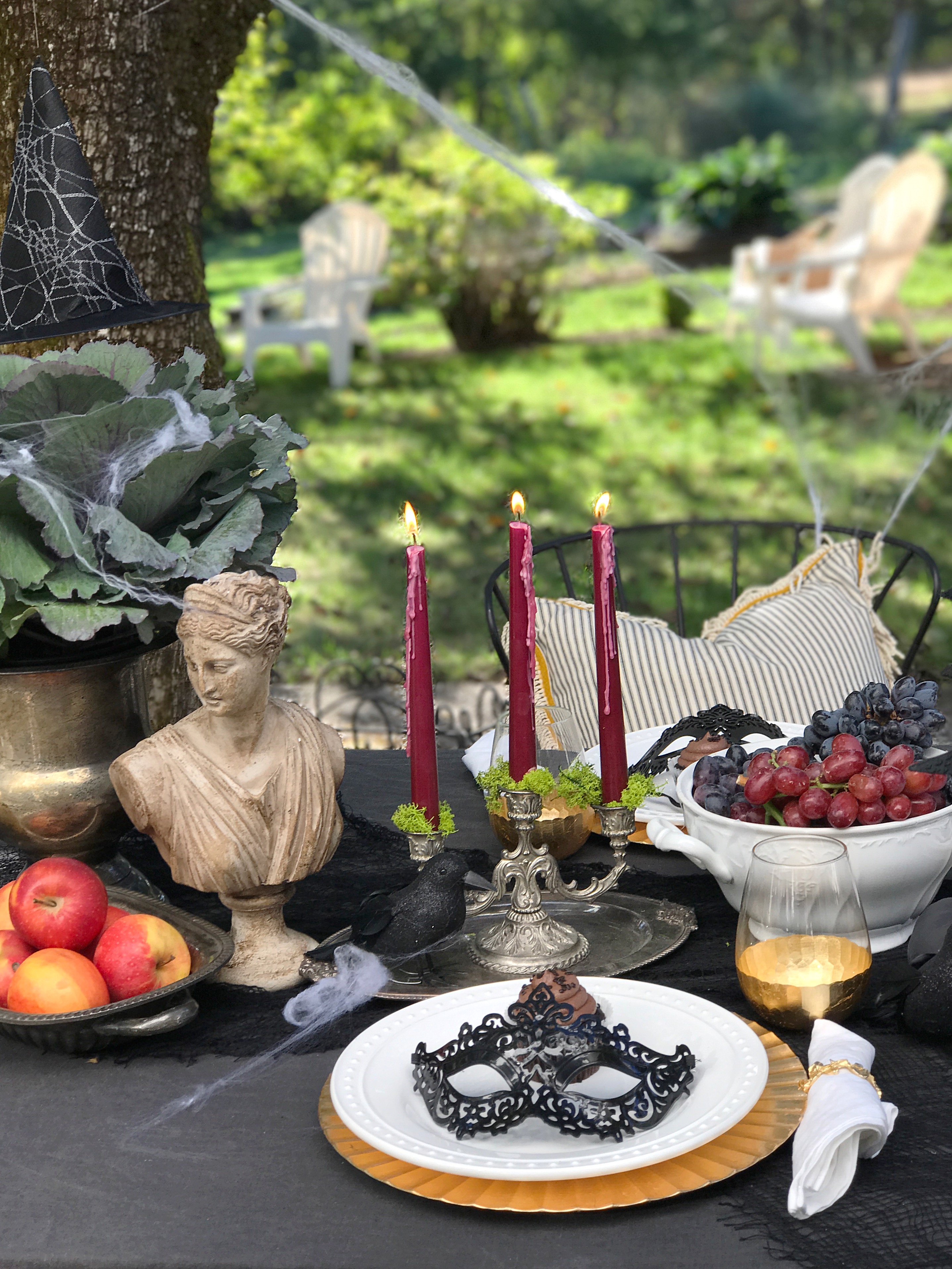 Having a few pops of color is key. You also don't want too bright of colors. Let me know how your Halloween decorating goes, because this was so much fun to do!