With October upon us that means it's pretty much Halloween. I'm usually not into Halloween that much, but I've been inspired this season! Here I will give you some tips on how to create a chic Halloween party. Here is Elegant Halloween Dinner Party for you guys to get inspired. I will also include affiliate links so you can be inspired and shop the look.
Be sure to sign up for my email to get new recipes, crafts and home ideas in your inbox!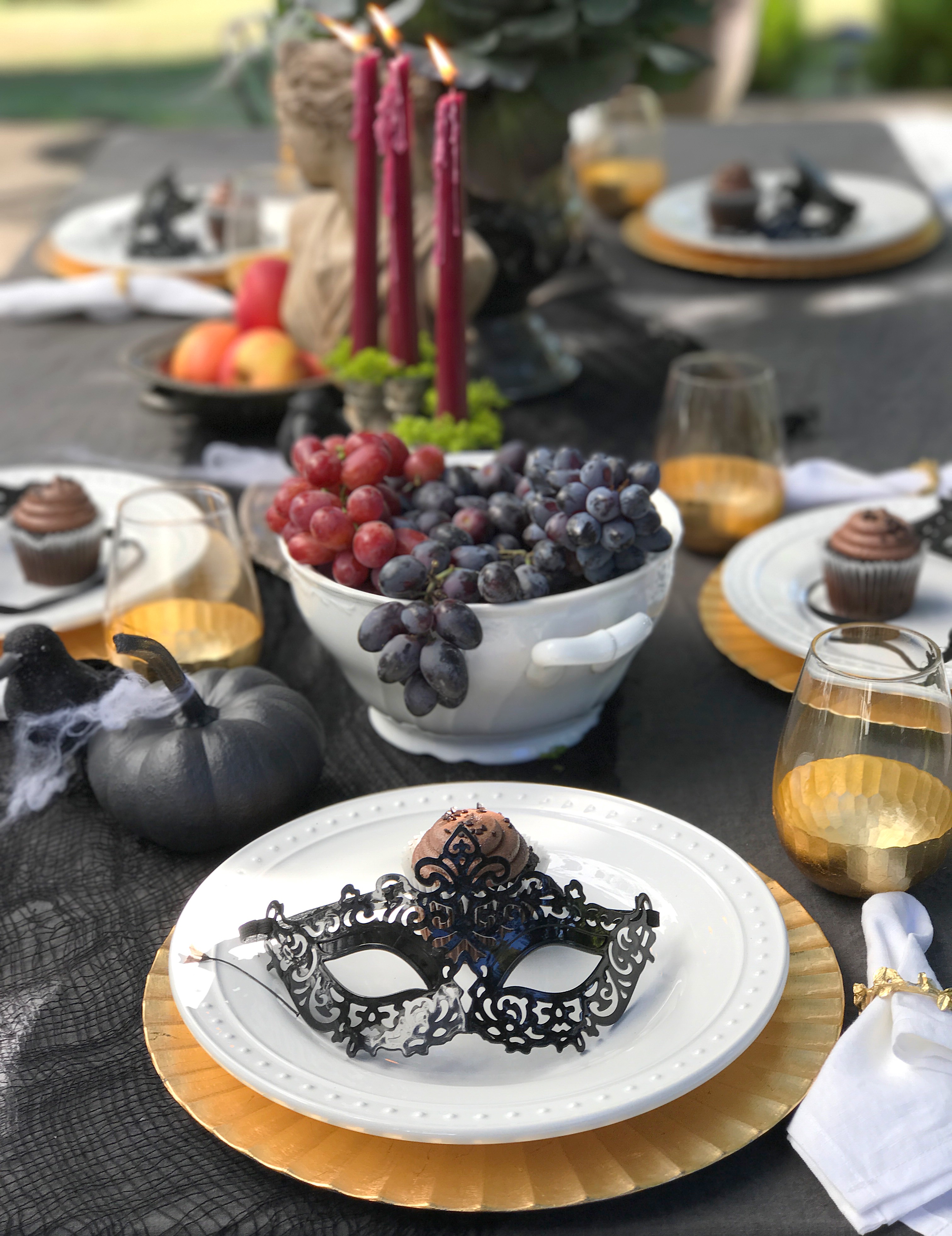 Our Elegant Farmhouse Halloween Tips
Masquerade masks are a must! They make you want to get dressed up for a Halloween party. Now if you really want some sparkle, add some glitter to your masks. This decor is perfect for a elegant Halloween party.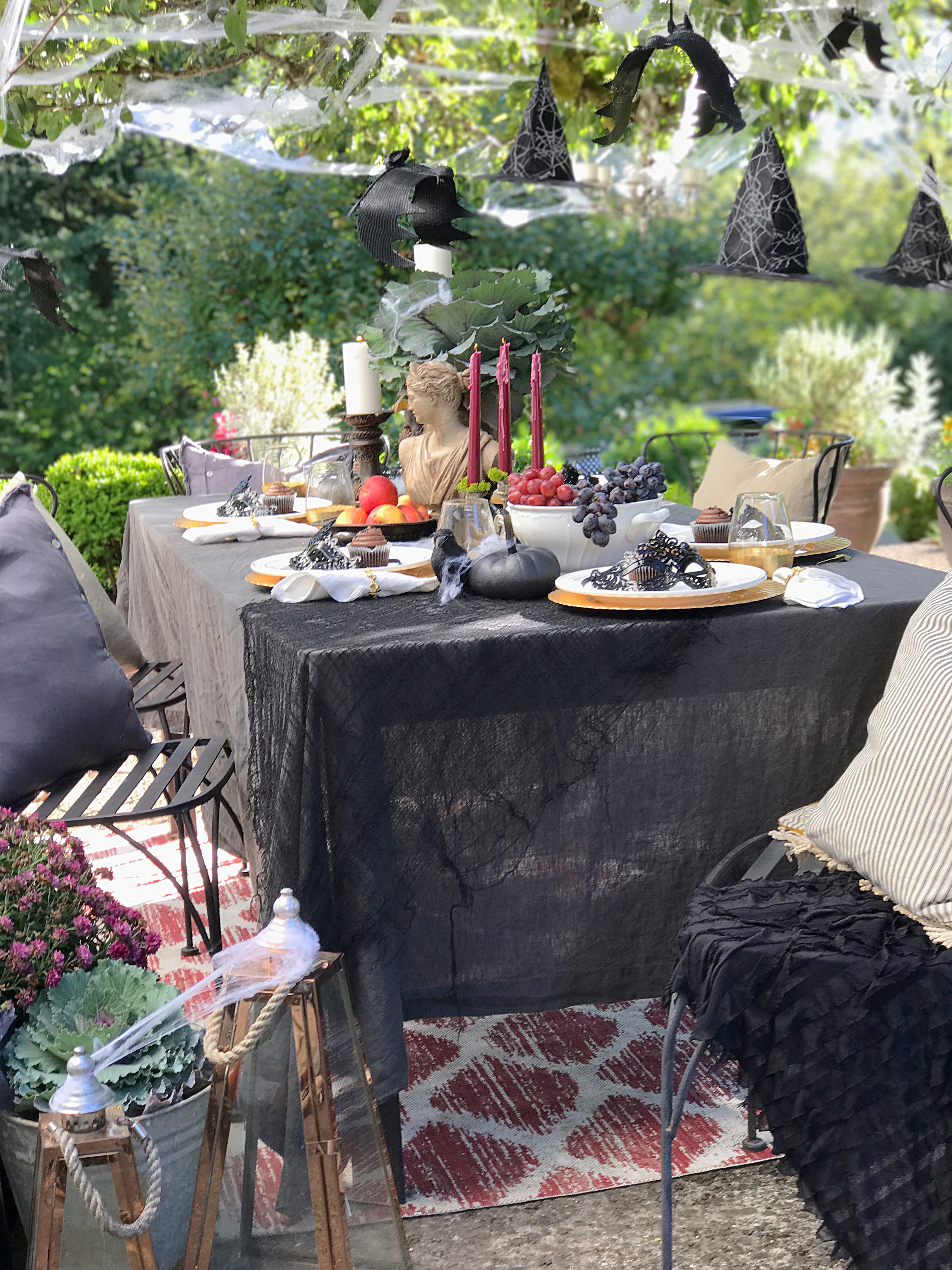 Hanging some decor around the area can create that great Halloween chic look. I hung some bats and witch hats, I just think it's so darling. Oh and if you want to add some spider webs, feel free but the hard part is taking them out! They really do add a little spookiness to the space. If you love bats, take a look at my Halloween Bat Porch.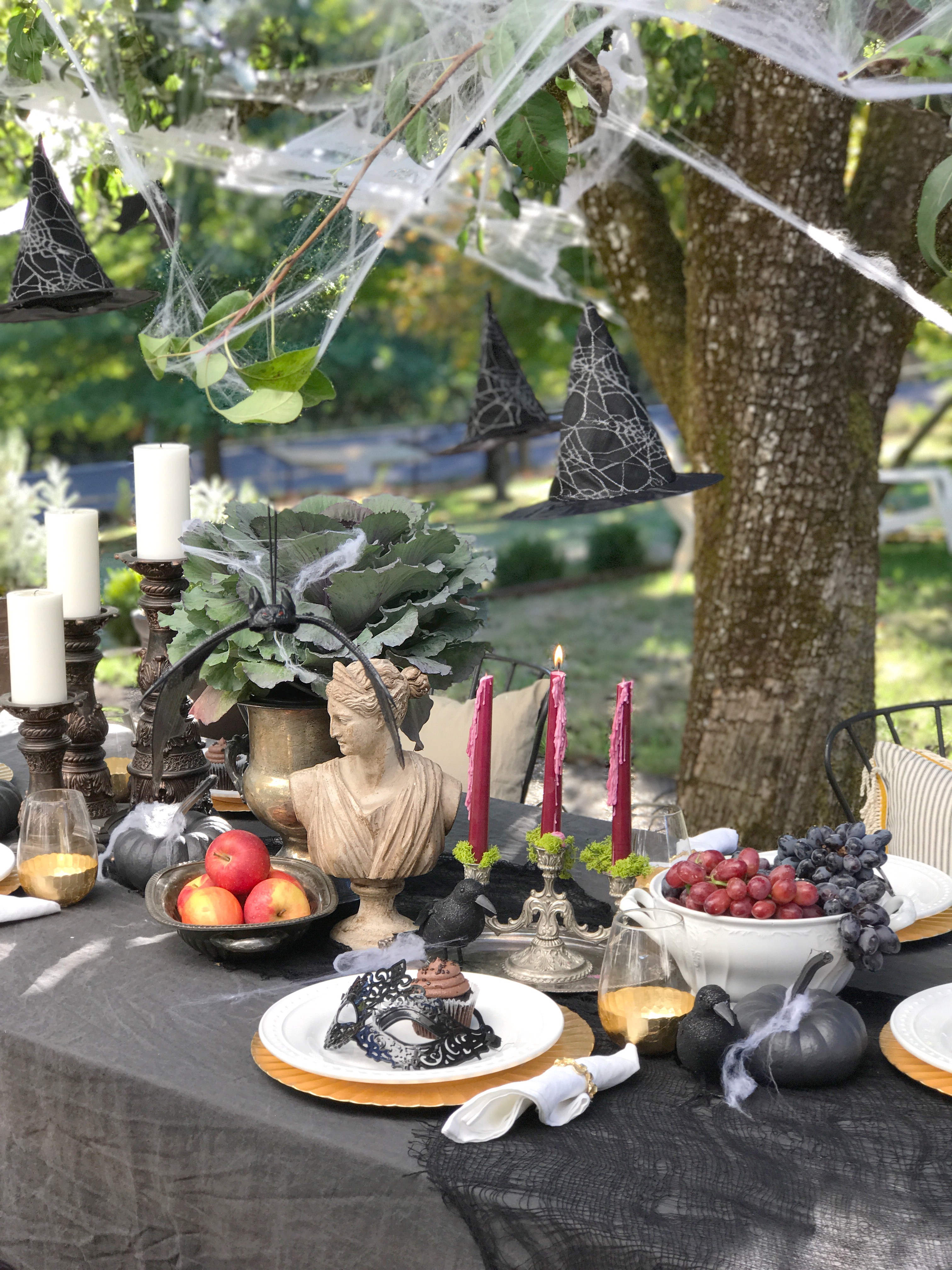 A great tip is to get yourself some candles. They help to create a farmhouse Halloween atmosphere. I went with some deep red candles in a silver candelabra, with some large ornate candle holders which did the trick.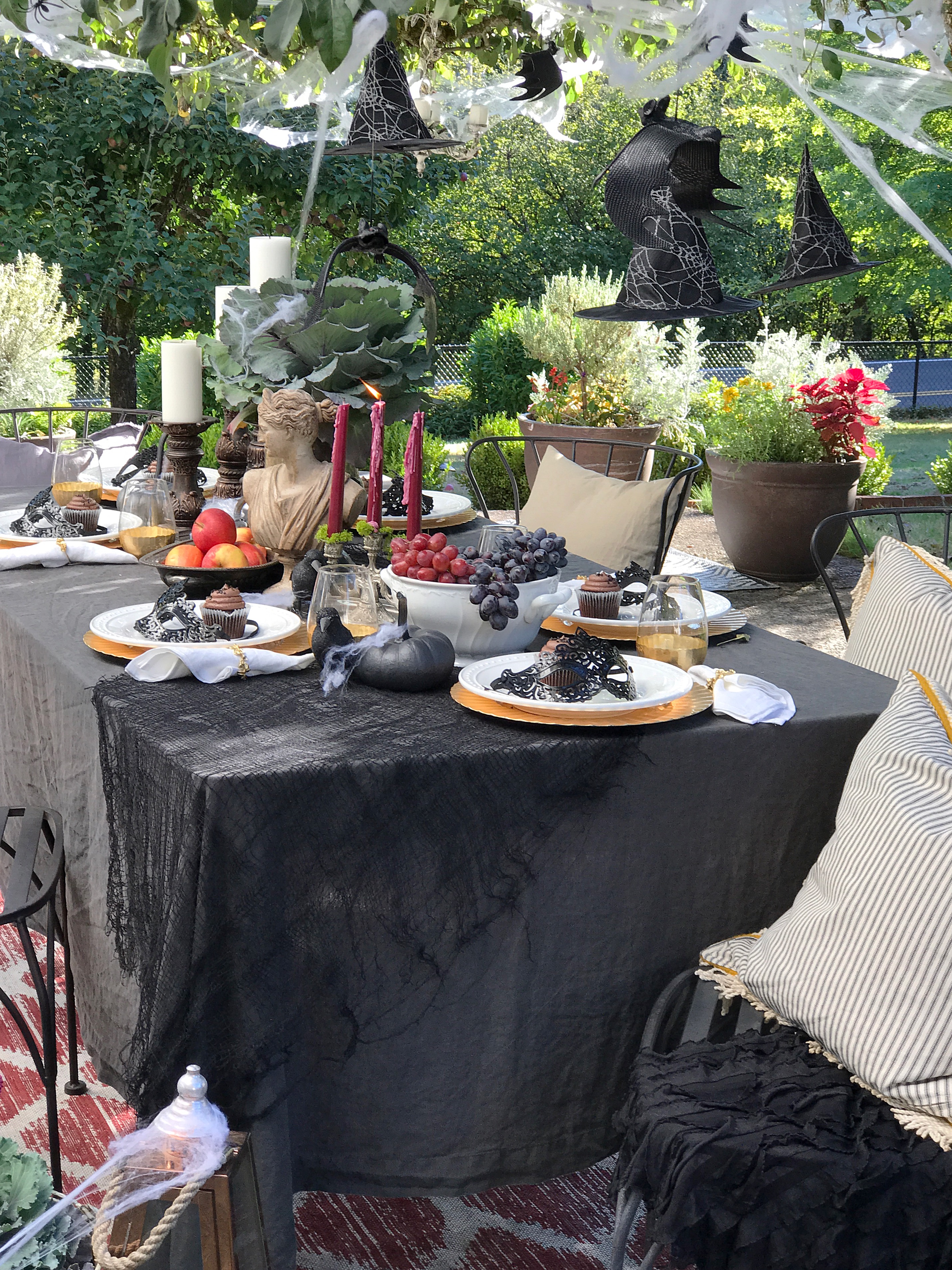 When creating my centerpiece, I did many different pieces to finish off the look. The bowls of apples and grapes adds color to the table. But I also added an accent color of gold, to make a bold statement. These deep, rich tones add an elegant look to the table. When planning for a elegant Halloween dinner party, those colors will help you accomplish the elegant look.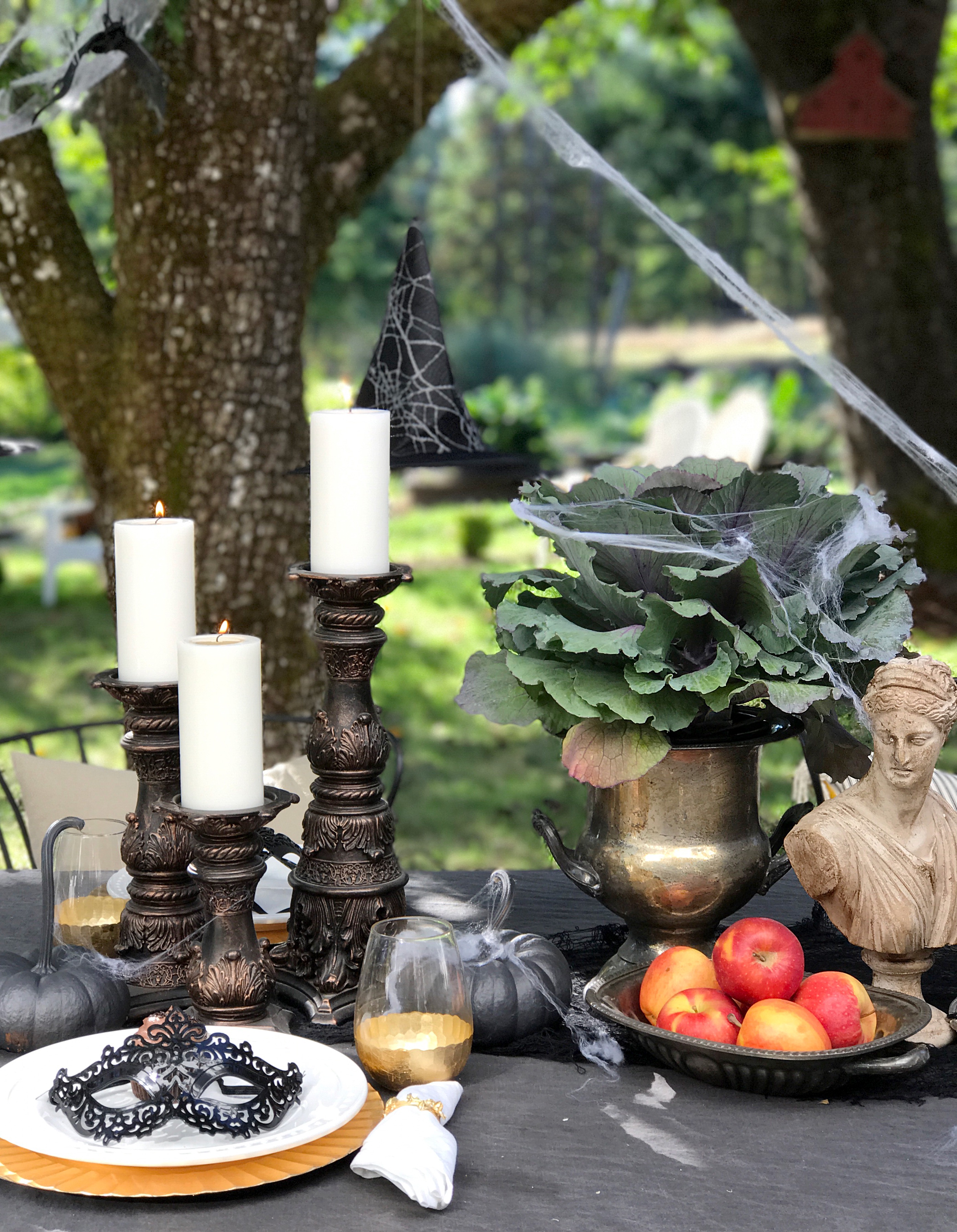 It was so much fun doing this tablescape, and I think it turned out pretty amazing. I painted some pumpkins black, and of course I didn't have the patience to wait for them to dry. It was too excited to get the table together, so I was rushing. It was just so fun and cute. I have a tutorial on how to chalk paint pumpkins, you can also do it on real ones.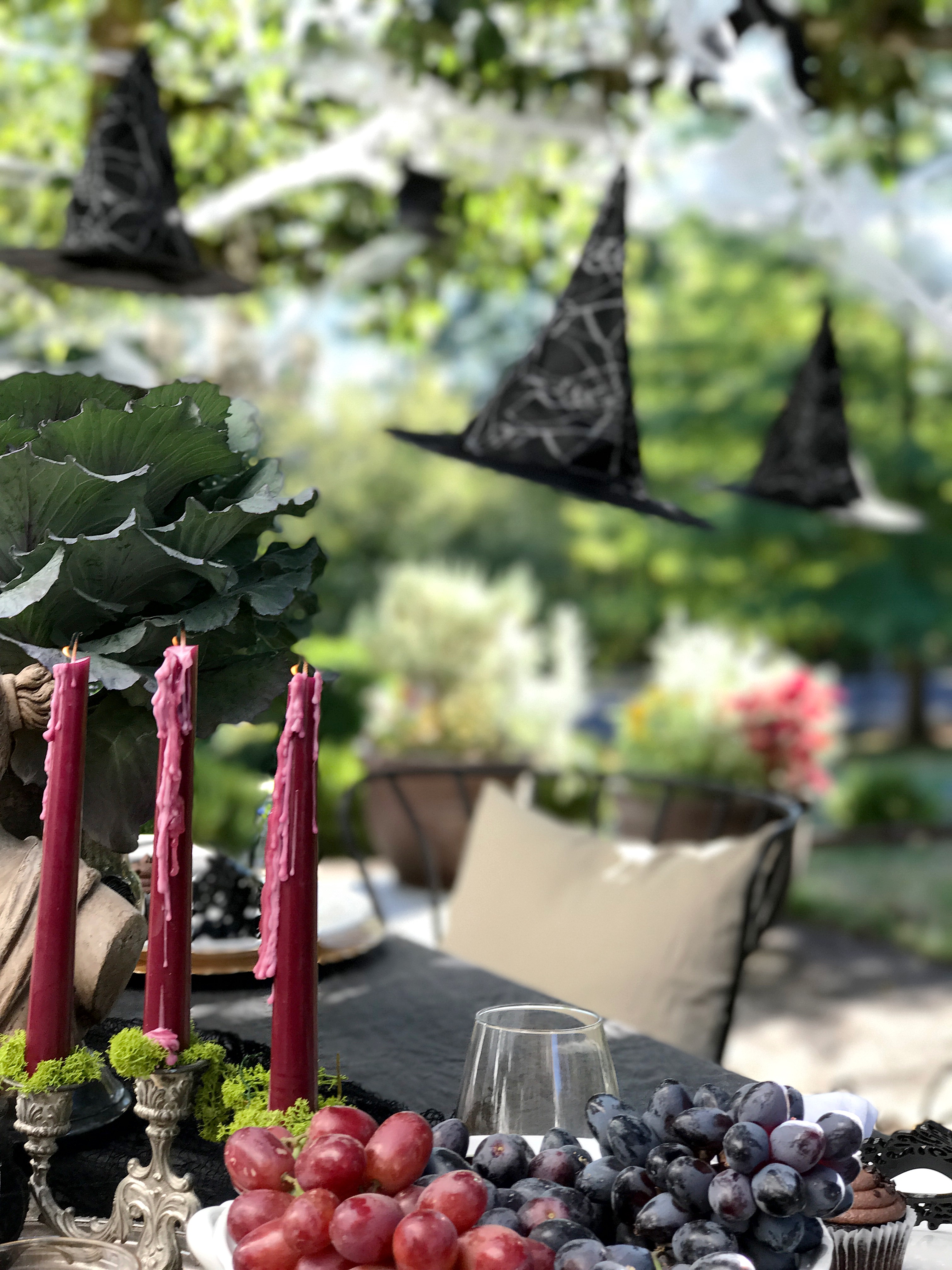 Our Elegant Farmhouse Halloween Tips
The dripping candles just made the table a little bit more spooky, but in a elegant way. If you love Halloween you're definitely going to want to see my Easy Halloween porch. It is a chic Halloween porch perfect for the trick or treaters.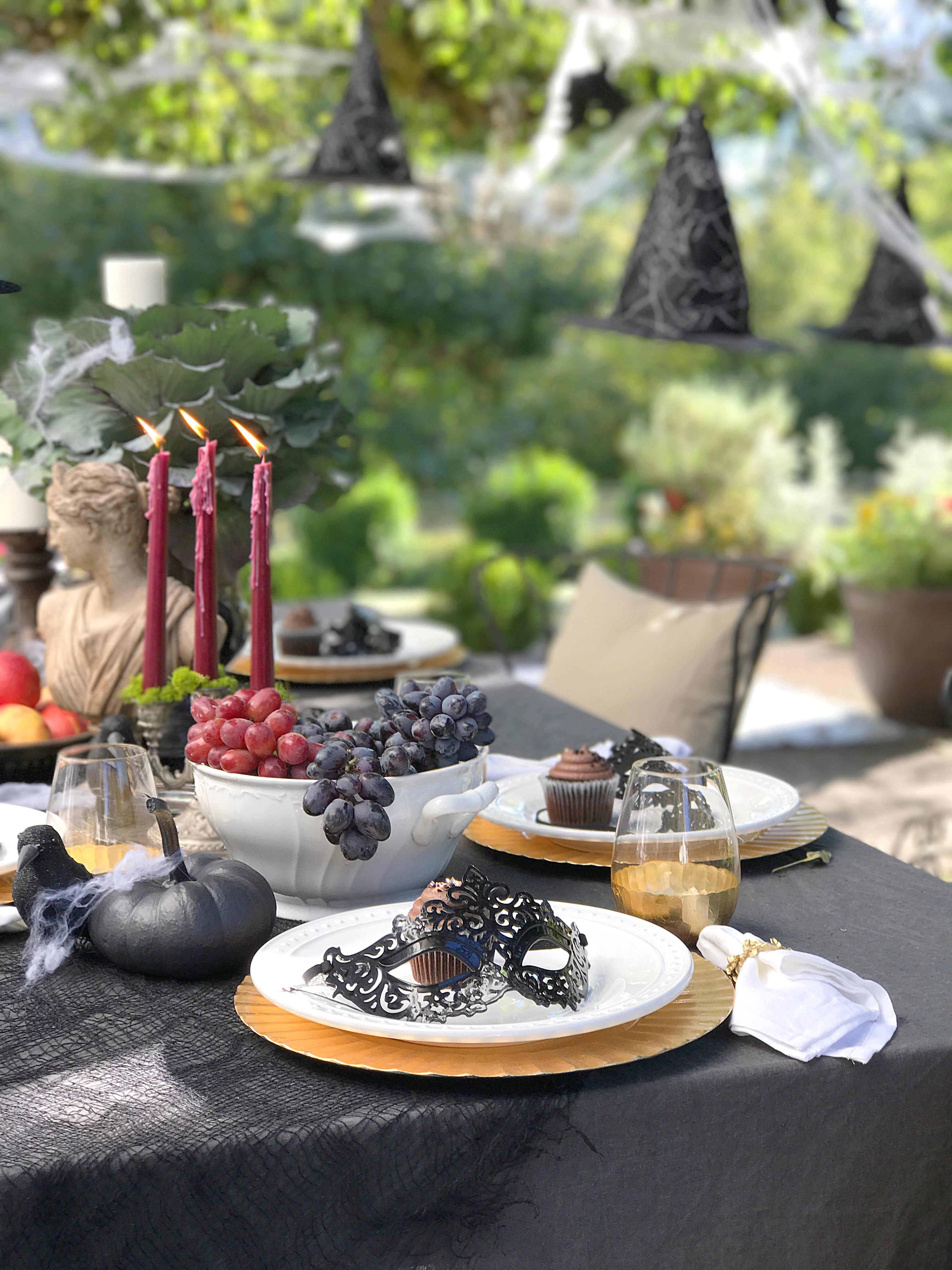 I added some of our handmade linens to the table. Adding glitter to something makes it more elegant right? Well I just have to say I love those crows I added throughout the table.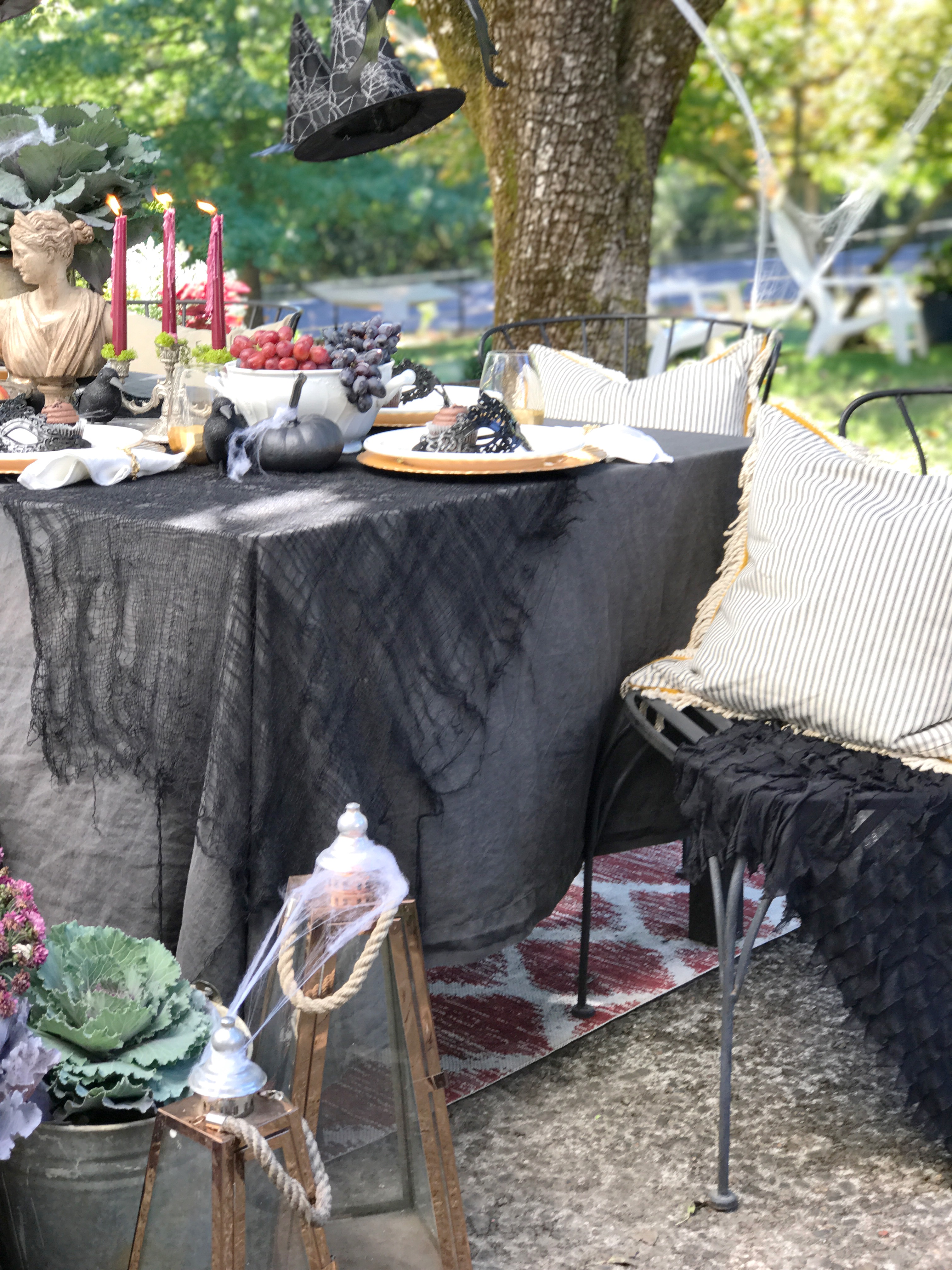 As far as my bouquet goes, I didn't want the typical flowers. I went for some ornamental cabbage in a silver urn. To me it really added to the space and wasn't bright and overwhelming.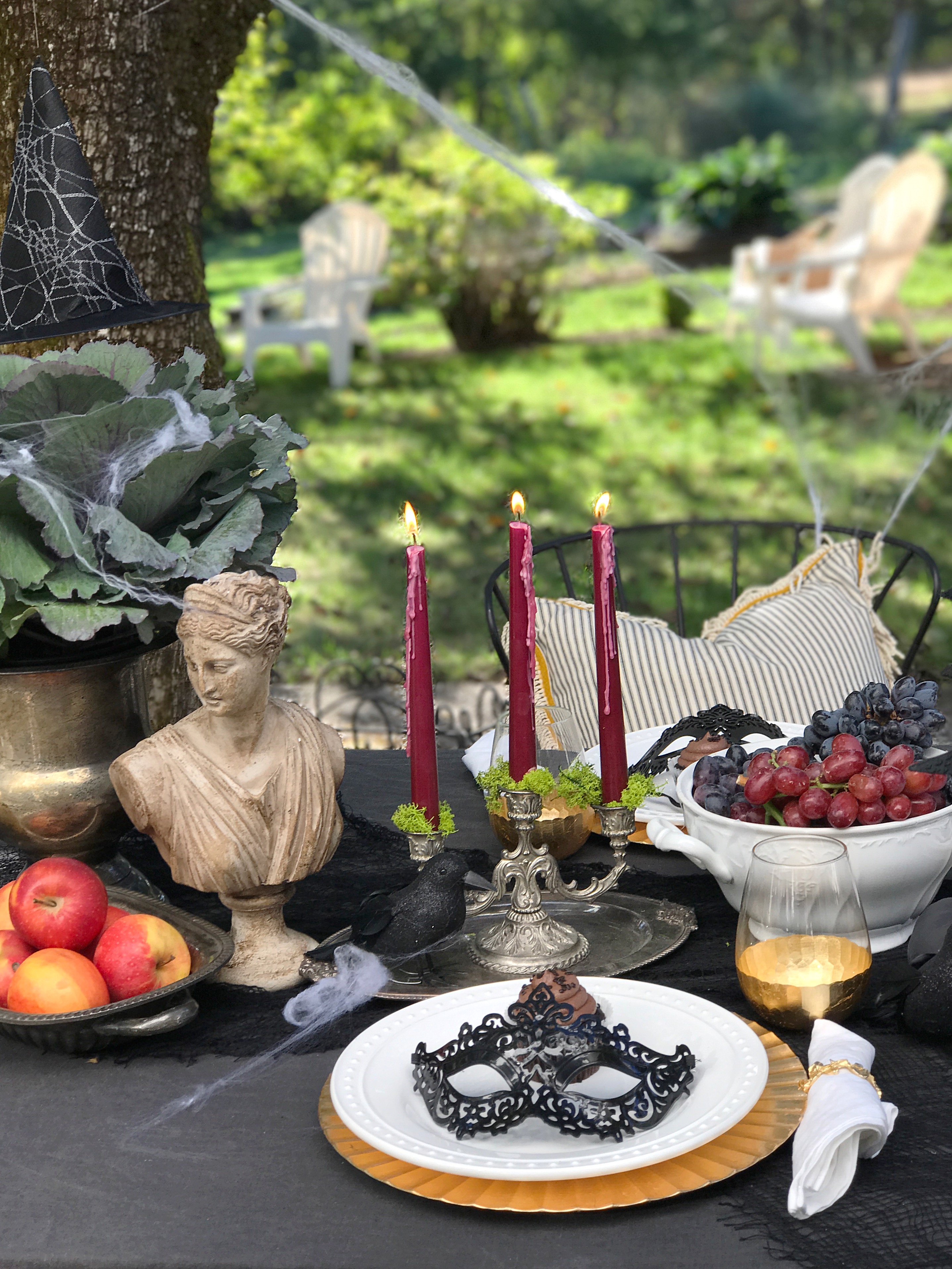 Having a few pops of color is key. You also don't want too bright of colors. Let me know how your Halloween decorating goes, because this was so much fun to do.