This Modest Knit Summer Dress with Sleeves is the perfect touch to your closet! It is great for a modest church dress the best part is, is it has pockets!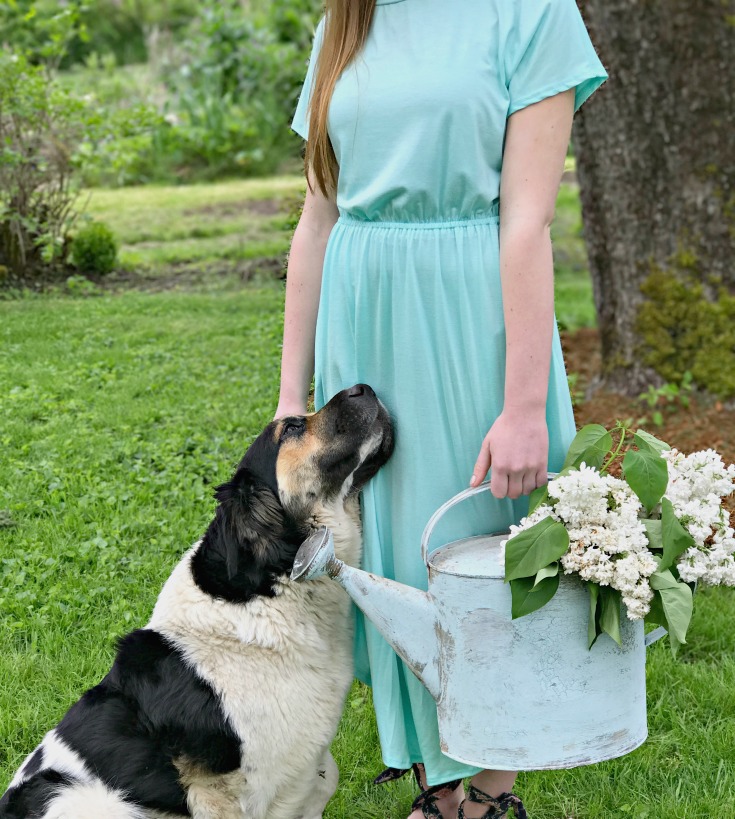 Modest Knit Summer Dress with Sleeves
I'm so happy that comfy knit dresses are cool again! The practical girl in me is jumping for joy! I found this awesome dress to fit perfectly for modest wear. It is mid calf, scalloped at the bottom with pockets for cell phones. (which is one of the reasons I love this). The material is soft and stretchy. This allows for everyday wear or for church depending on what you pair it with. Shop Reb & J clothes, to get all the soft and stylish options.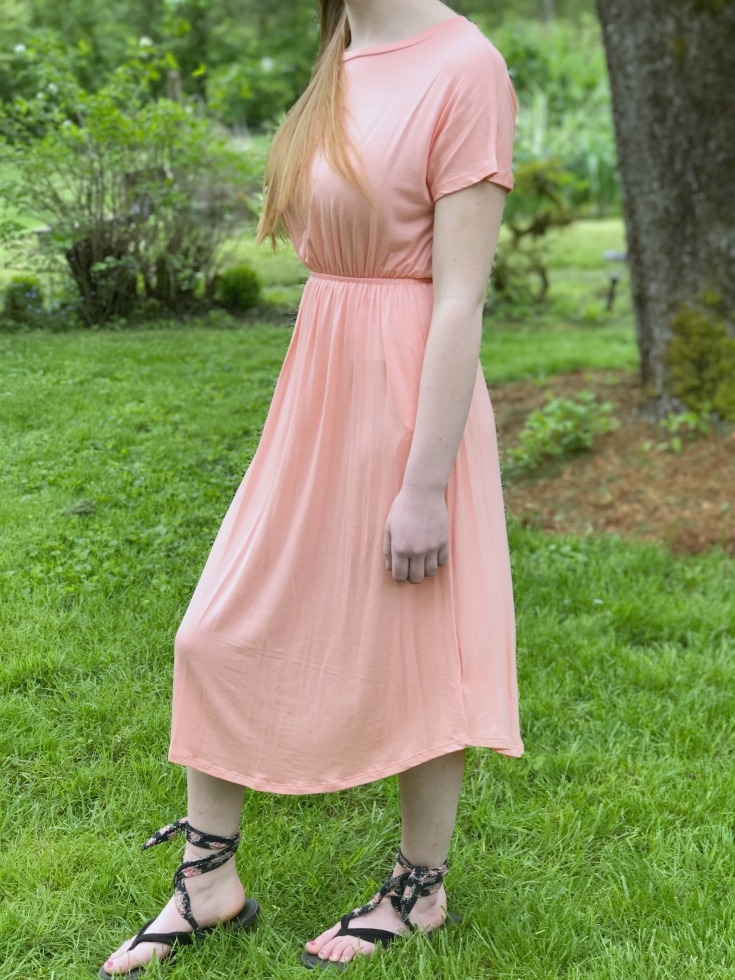 Modest Knit Summer Dress with Sleeves in Pretty Pink. This is perfect for girls that love a little splash of color to pair with other layers like a jean coat or lace sheath. This dress is perfect for lounging around on my sleeping porch. But it is also great for going out. Depending on how you layer and accessorize can really change the look. That's what I love about it! On this warm Spring day we paired the dress with some sandals, making this more of a casual look. Shoes are such a big part of a girls fashion. Maybe you would rather wear some easy slip on shoes or boots for fall. Let me include a few favorites here.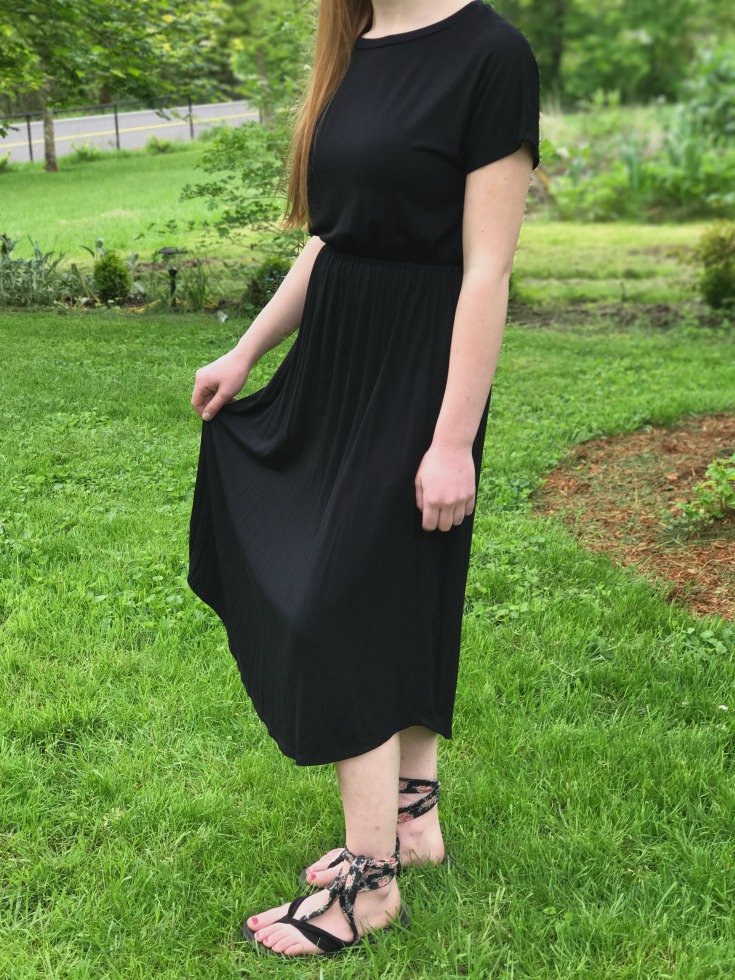 Black is always classic and hides things really well. I would say this is my favorite Modest Knit Summer Dress with Sleeves.
We Have a Fabulous Surprise-Launching a New Product, What Do You Think?