It was such a privilege to Personally Interviewing Chip and Joanna Gaines Fixer Upper. Don't get me wrong, doing a project with Chip and watching him work was really fun too. He is so funny. I think I was laughing most of the time. I can tell you that Joanna is super sweet. When we walked into the room. She had a signed copy of their book and magazine for us as well as a gift card to go shopping at Magnolia Market. This was a personal extra she gave and it really touched our hearts.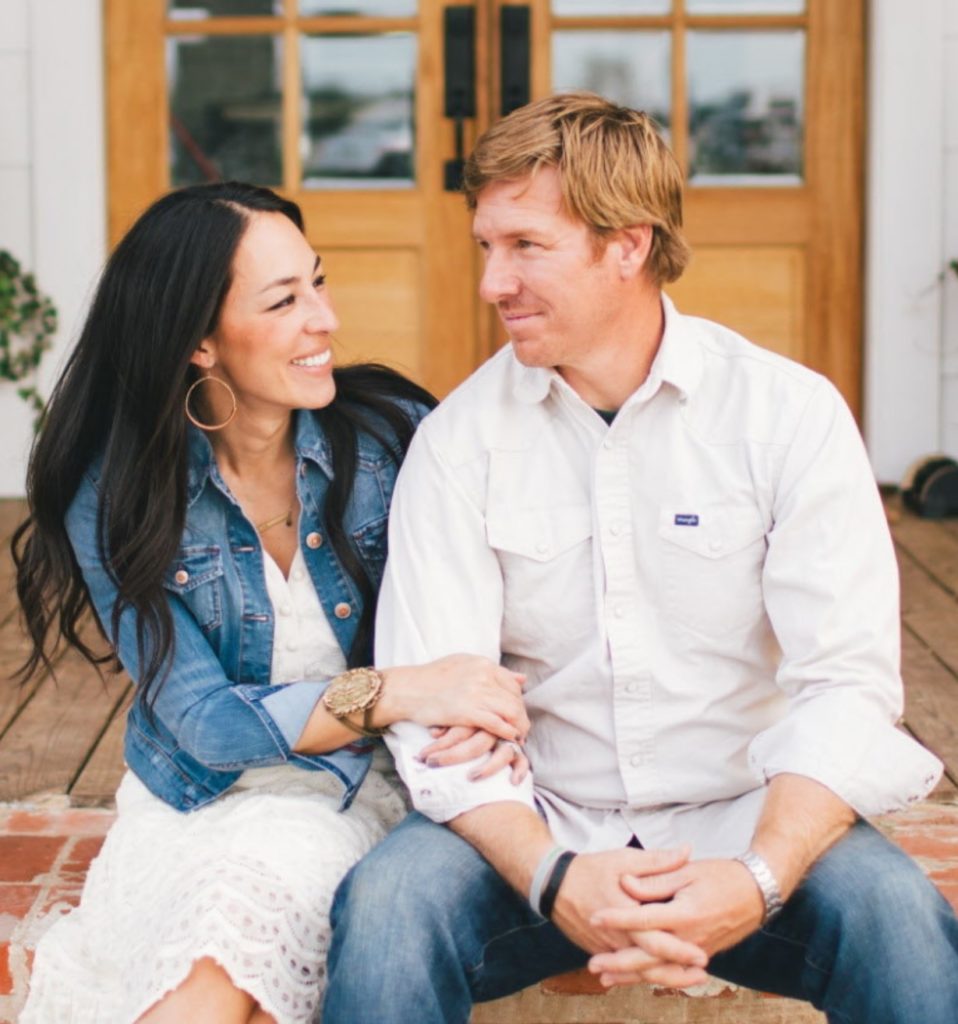 Personally Interviewing Chip and Joanna Gaines Fixer Upper
Our day started out at the gorgeous Phoenix Ballroom with a catered breakfast from The Silos Bakery Co. There were about 19 of us. About half were bloggers and the other half were magazine editors. We covered the soon to launch Chalk Style Paint by Kilz brand paint and Magnolia Market. One of the best parts was having Joanna talk about why she chose a soft color pallet and how her kids all help in product design.  I used the Ella Rose color paint on one of my chalk painted frame tutorials.
Chip and Joanna Interview
Now comes the good part. When it came time for our interview I asked Joanna if she ever has emotional meltdowns. Yes I did ask that and guess what she said? She feels like God peacefully guides their lives with all that's going on. Her funny style of teasing Chip came through at this time because he's more likely to jump quickly at new opportunities. It was beautiful to hear their story. If you want to see more about my trip to Magnolia Market I have a post on my whole time there.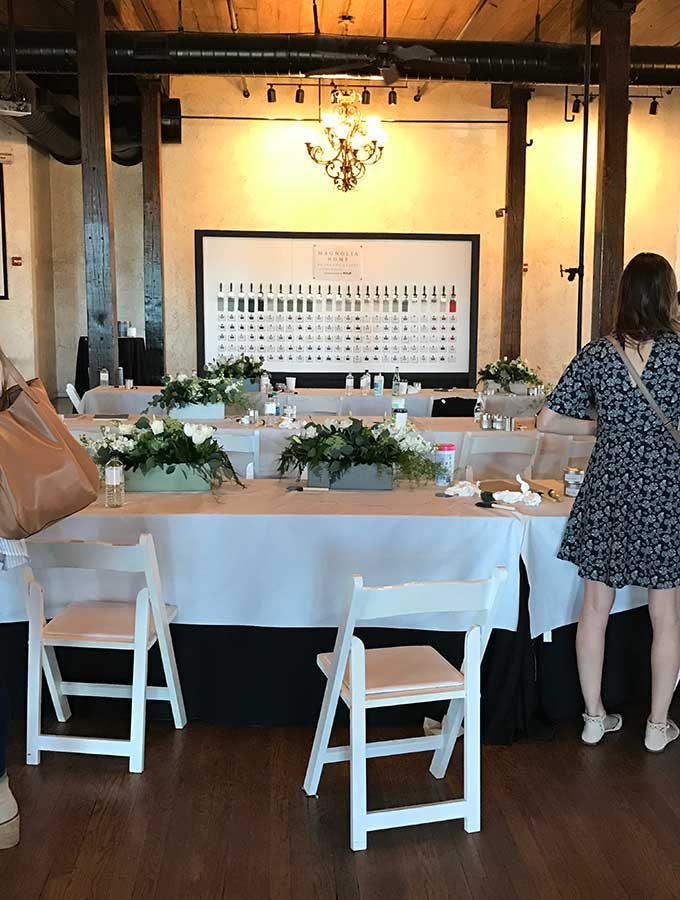 Magnolia Paint
Here was the painting class, where they talked about their new line of paint. This was so insightful and their paint is so amazing. I will give you shopping links at the bottom of this post to shop the looks and paint.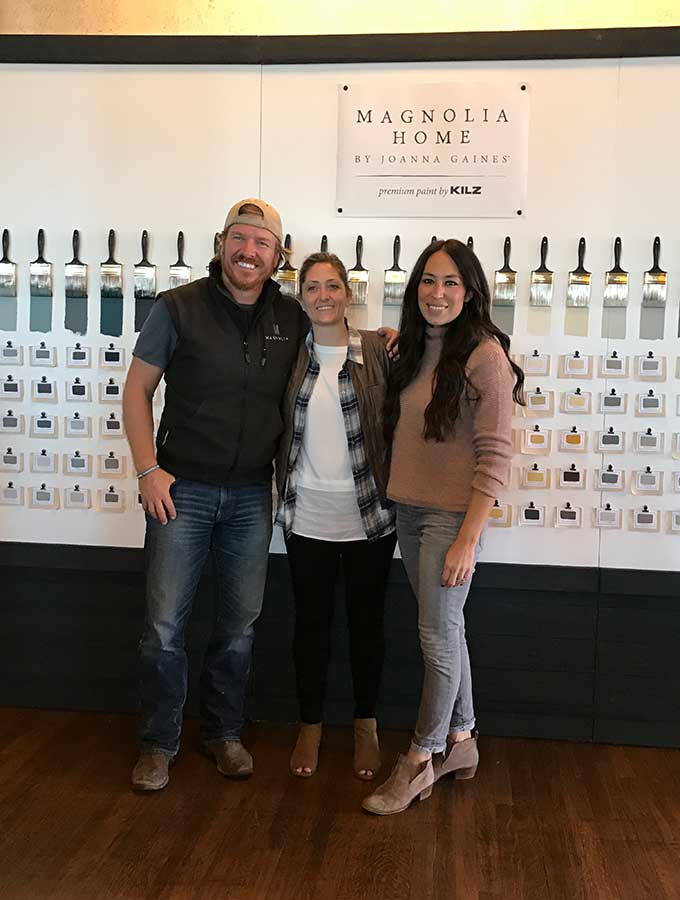 Personally Interviewing Chip and Joanna Gaines Fixer Upper
Meeting them was so amazing. I can't wait to go back to Magnolia Market and visit. It's time for a much needed trip. It is such a fun place that has so many activities. I will share with you a lot of information you will need to know when visiting Magnolia Market.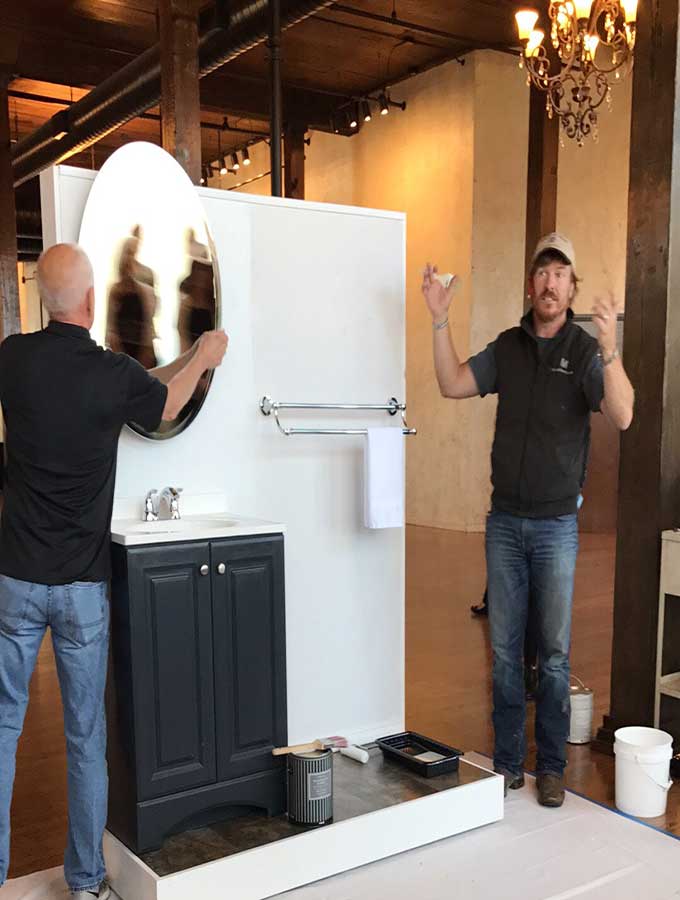 Kilz Paint
Chip was giving us some very helpful tips with Kilz Paint. He is just so funny I can't stand it. He was always telling a joke or making some sort of funny comment. Now let me show you what I wore for the day.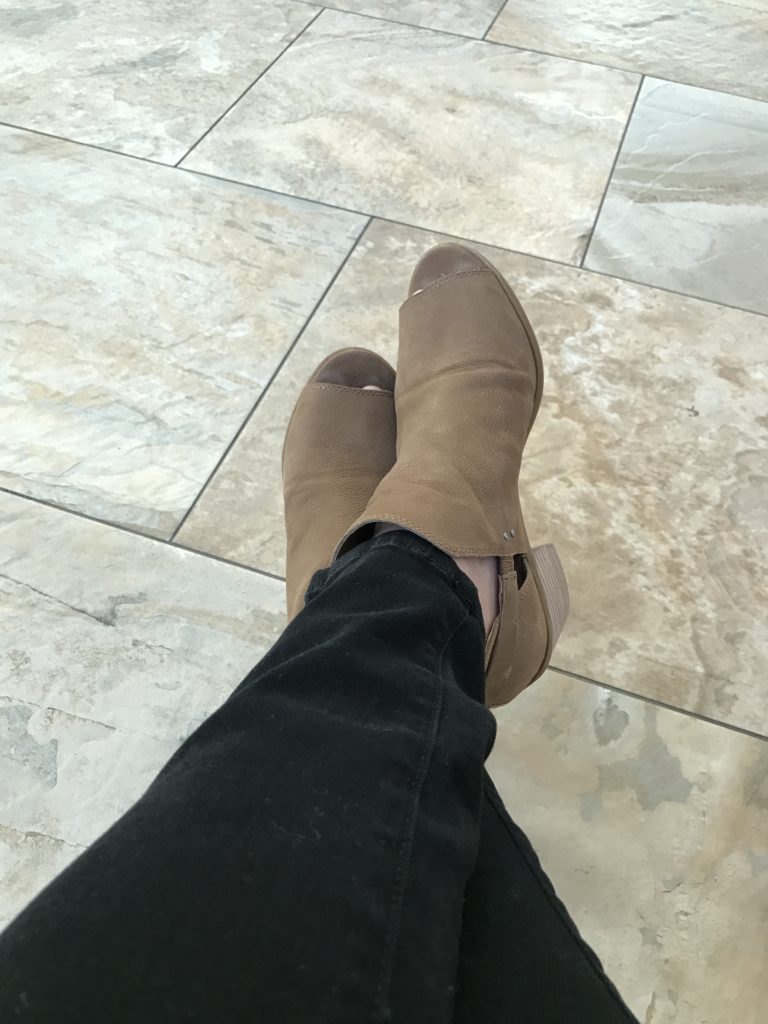 My personal fashion style while visiting Magnolia Market. Chip mentioned that most of us girls had the same type of shoes on, and a lot of us did. The color was this natural leather color but we all had slightly different styles and different brands on. We laughed that he noticed we were all matching. Meeting Chip and Joanna was such a pleasure. Many wonder if they are actually like what they are on the show. Yes, absolutely yes. They are so down to earth and very genuine.

Where to eat at Magnolia Market?
There are many food carts that come to Magnolia Market. There is Silos Baking Co, 900 Degrees Pizzeria, the Cheddar Box and so much more.
Where to stay at Magnolia Market?
Magnolia actually has places to host you! They have the Hillcrest House and the Magnolia House. But any hotel around the area is a great option. I would personally look up an AirBnb, because they have many, quaint options.
Where to shop at Magnolia Market?
So of course the Magnolia Silos, Market are all options. But there are also many outside of the Magnolia Silos. I don't remember the exact details of where we ate and shop but there were so many great options. Some places are the Findery, Christi's, Salvage Sisters, and Harp Design Co. There are so many places to shop around this area. They have great antiques and treasures to find.