3 Tips You Want to Know When Making Fabric Pumpkins
Here are 3 Tips You Want to Know When Making Fabric Pumpkins. Use rice in your pumpkin. Get yourself some rubber bands. And make your stem using twine. I will help you through the steps of making these fun and cute pumpkins. You don't even need to sew!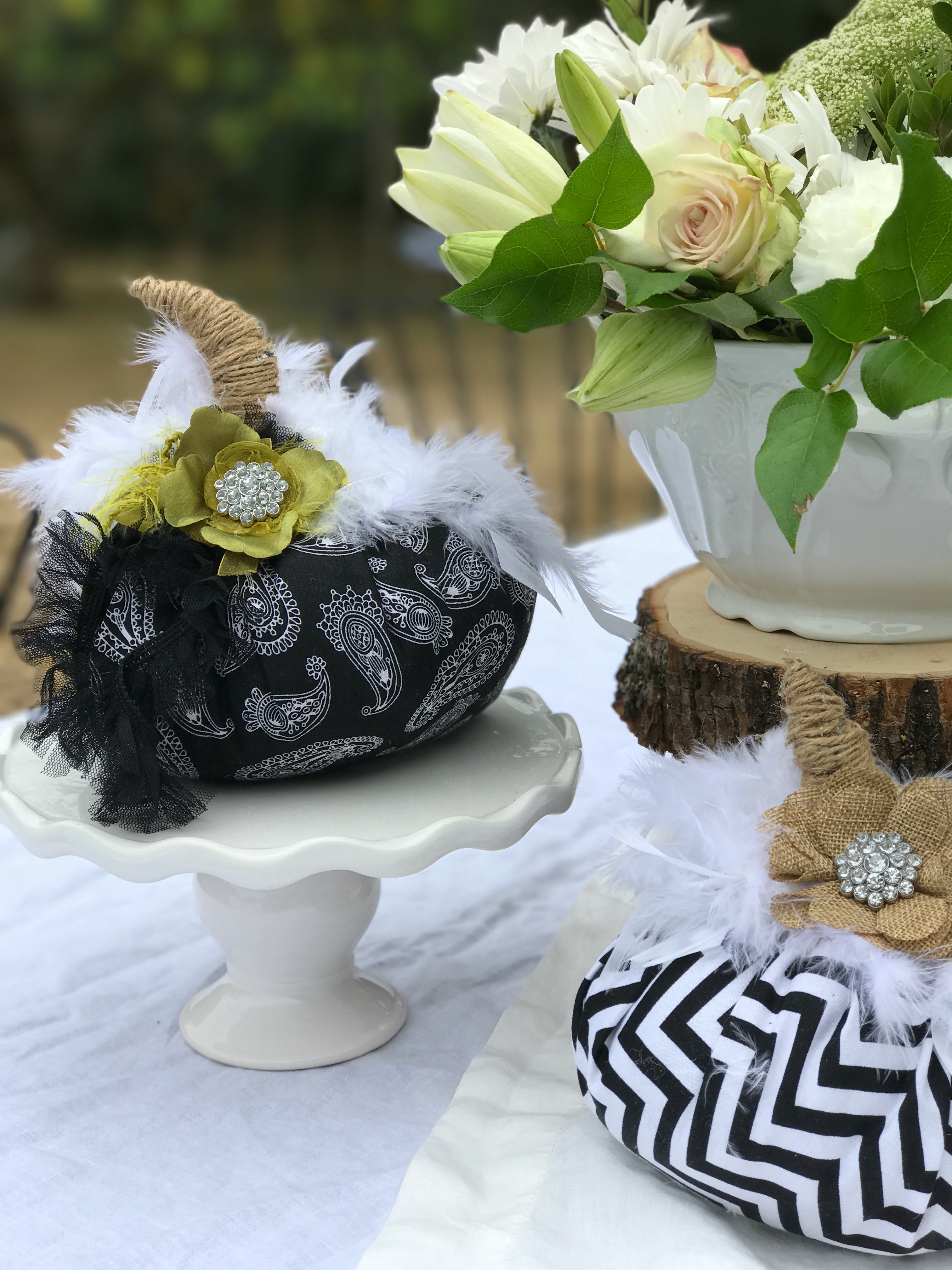 These directions make a 9″ round pumpkin.
1. With your fabric you'll want to make a 20″ square. You can also make a 20″ circle, whatever you prefer.
2. In the center of your fabric pour 1 1/2 cups of rice. 
Having the rice helps to not have your pumpkin tip over.
3. Take a couple handfuls of stuffing and put that right on top of the rice.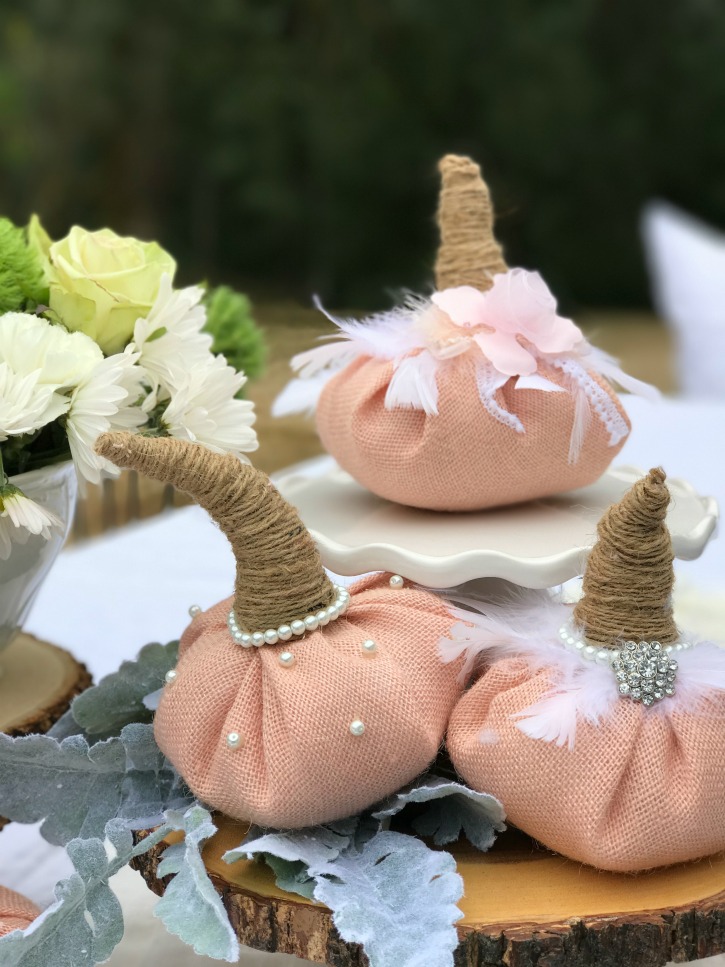 4. Grab some rubber bands and bunch the top together and tie the band around the top. 
You can even use hair ties. I couldn't find my rubber bands so I took the stash of hair ties that my daughters had. When I started I tried basting the top, well that didn't work out. I hand stitched it and the tread ripped, I should have used my sewing machine. You can do that if you want to, but tying it is such a quick way to get the same job done!
5. Cut the top of the fabric stem is at an angle. It will help with making the stem thin out at the top.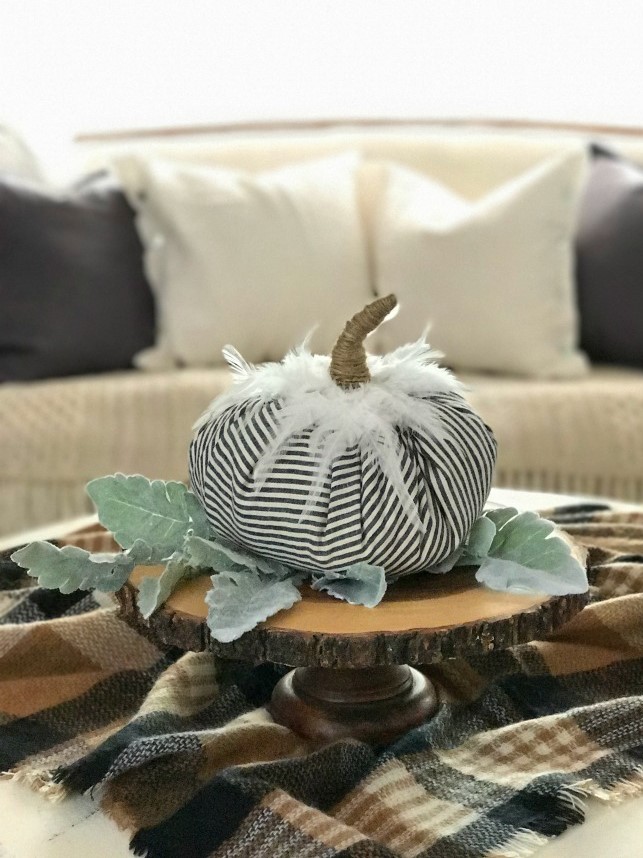 6. Now with the twine tuck the end into your rubber band. Wrap the twine tightly around the excess fabric, gluing in some spots along the way. At the tip put a glob of glue and finish wrapping the end.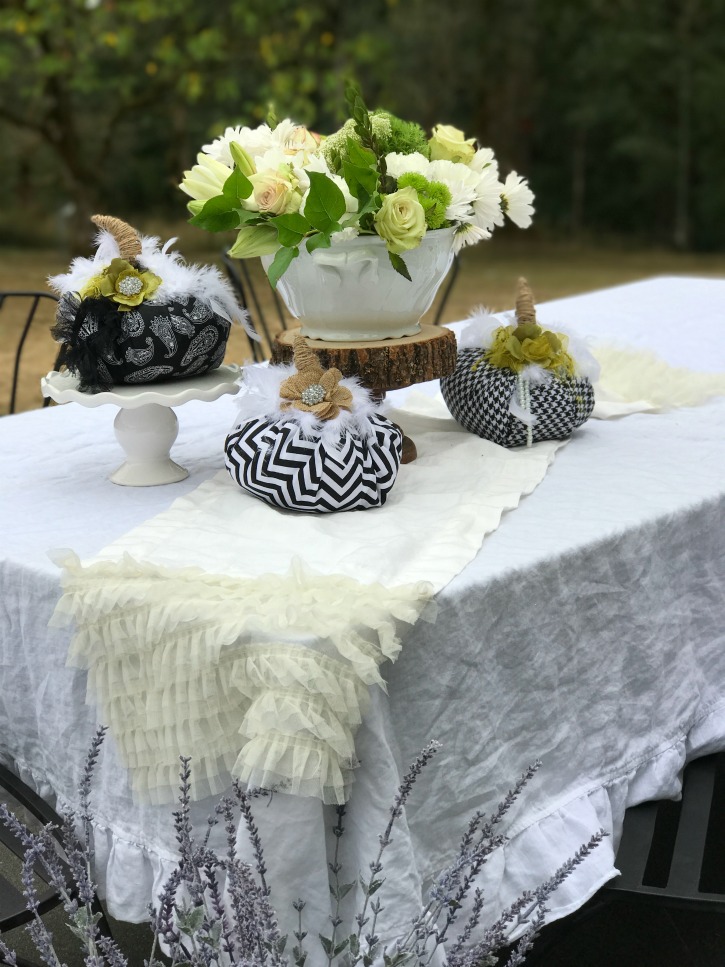 3 Tips You Want to Know When Making Fabric Pumpkins
7. Add your own embellishments
Doing this makes it your own style. For mine I used feathers boas, they work so well with wrapping the feathers around the stem. Diamonds, pearls, and flowers are a great way to embellish your pumpkins. Check out my Instagram stories here, which are full of the projects I do!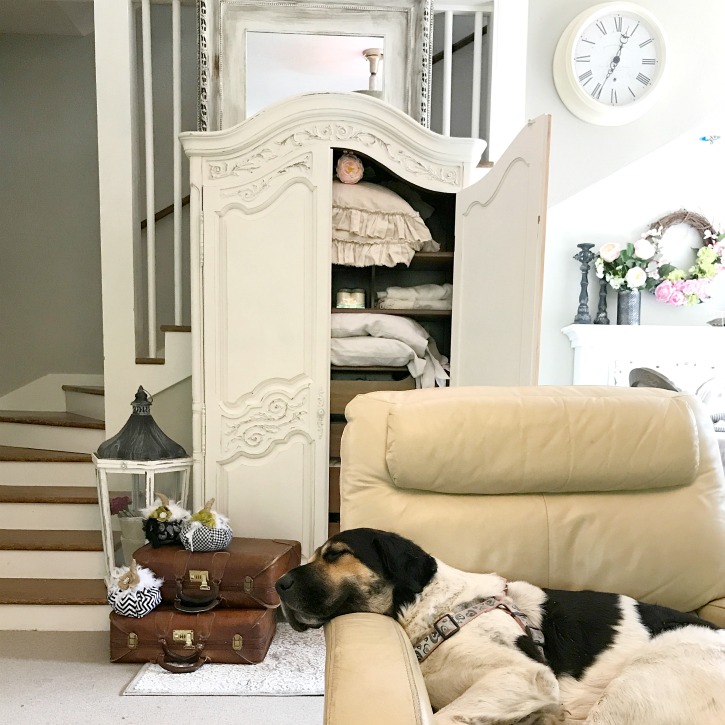 Okay Miss Daisy is sleeping on the job again, well I'm making pumpkins! Doesn't she just have the life? If you are ready for all that fall decor, take a look at how I chalk painted pumpkins. I love these little pumpkins, they are the perfect shabby chic fall decor for a farmhouse.