I think I've wanted to create something like this since the beginning of Pinterest. We finally got around to doing it at our fun getaway weekend in Big Bear. This DIY Floral Pumpkin Table Centerpiece is super easy to create and so much fun. What I love about this is that you can make it one of a kind and special to you by adding all the gorgeous flowers and greenery you love.
Be sure to sign up for my email to get new recipes, crafts and home ideas in your inbox!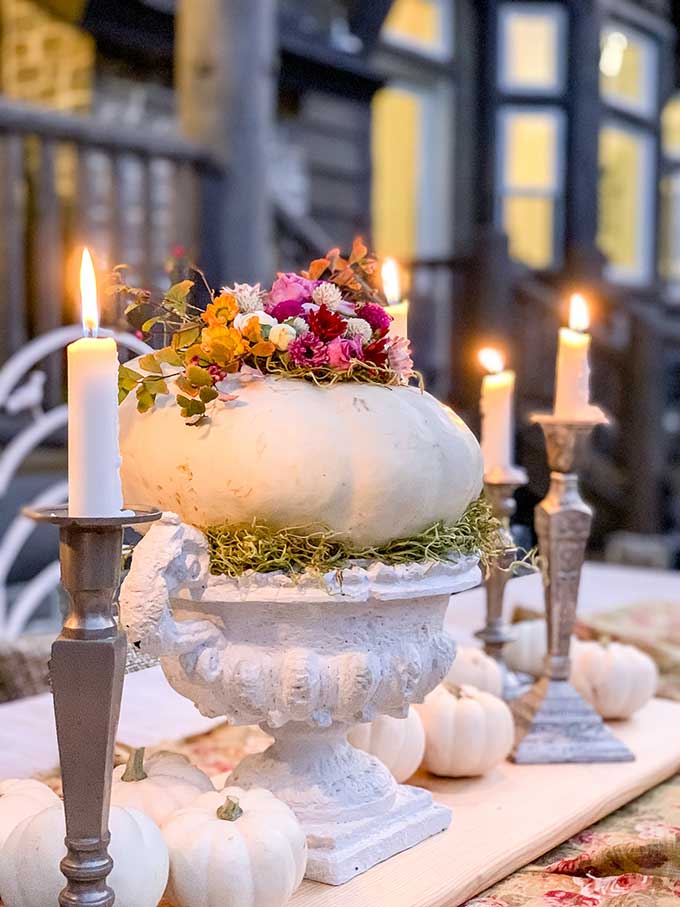 DIY Floral Pumpkin Table Centerpiece
Some of you may know I spent a beautiful weekend up in Big Bear California with some of my good blogger friends. It was a lot of fun and we got to create! There's nothing better than that. Before even starting on the pumpkin, I started on this amazing vase. I chalk painted the base, if you want to learn a more about chalk painting we have tutorials on our chalk painting eBook. Here's a quick little post to chalk painting pumpkins if you want some pretty pumpkins that are more your color.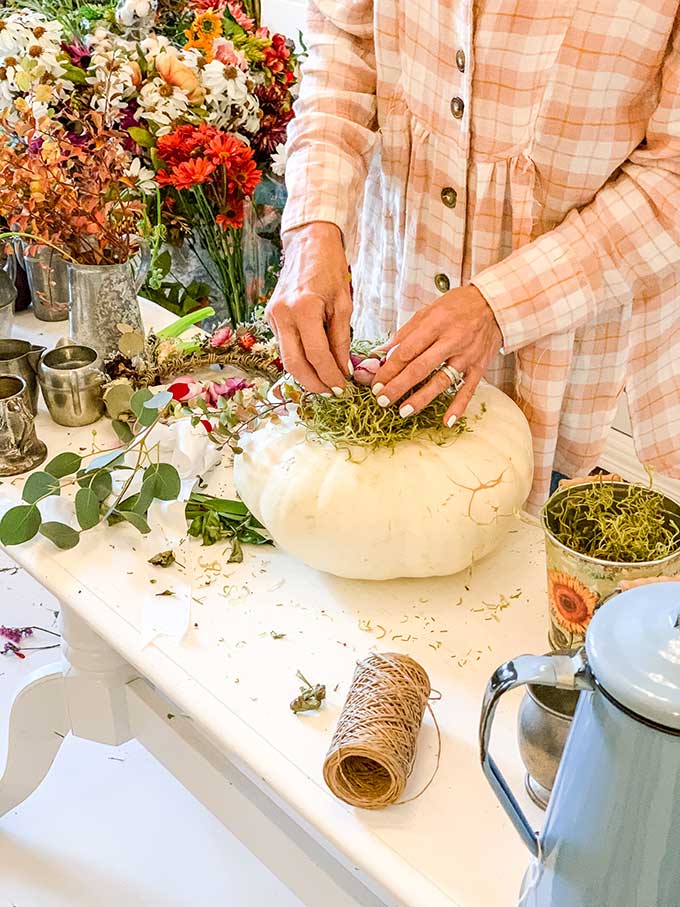 We didn't even have to cut the pumpkin, now that is easy! You'll begin by gluing on your moss. We just used spray glue and pressed the moss on the center of the pumpkin. Start adding your flowers, you can use the spray glue to adhere them if you want. We just stuck them into the moss without using glue. You can use faux flowers or real flowers. I personally love real of course, when the real ones dry they still look amazing. You just can't go wrong with real, but faux is completely fine and will still give you a beautiful look.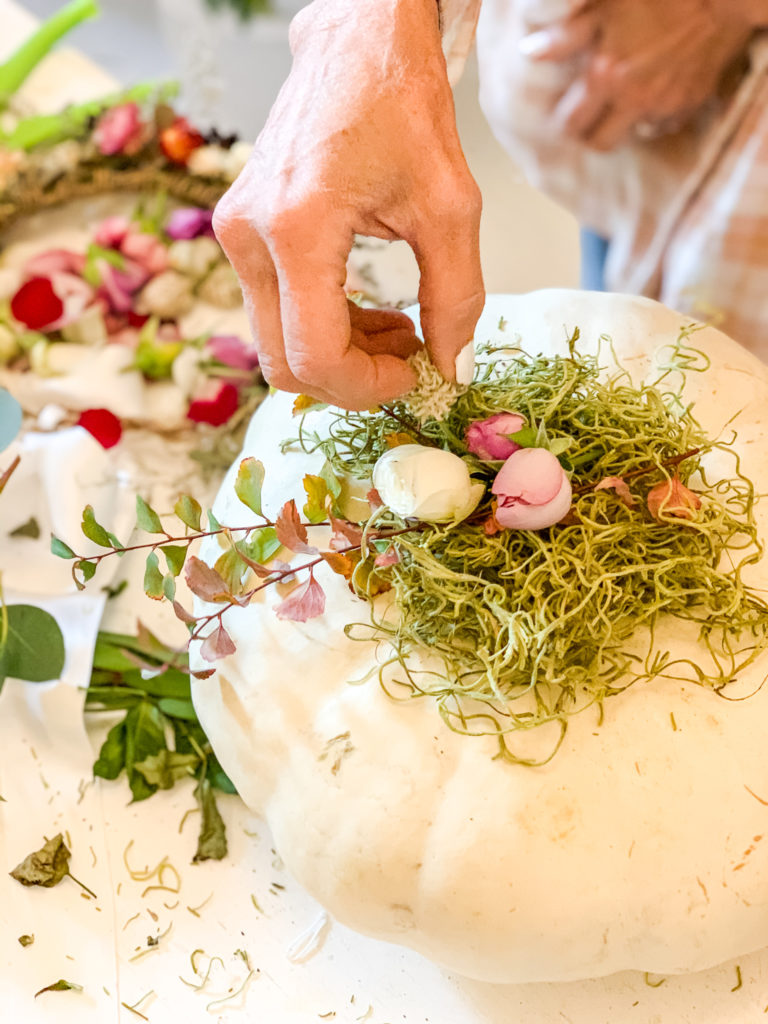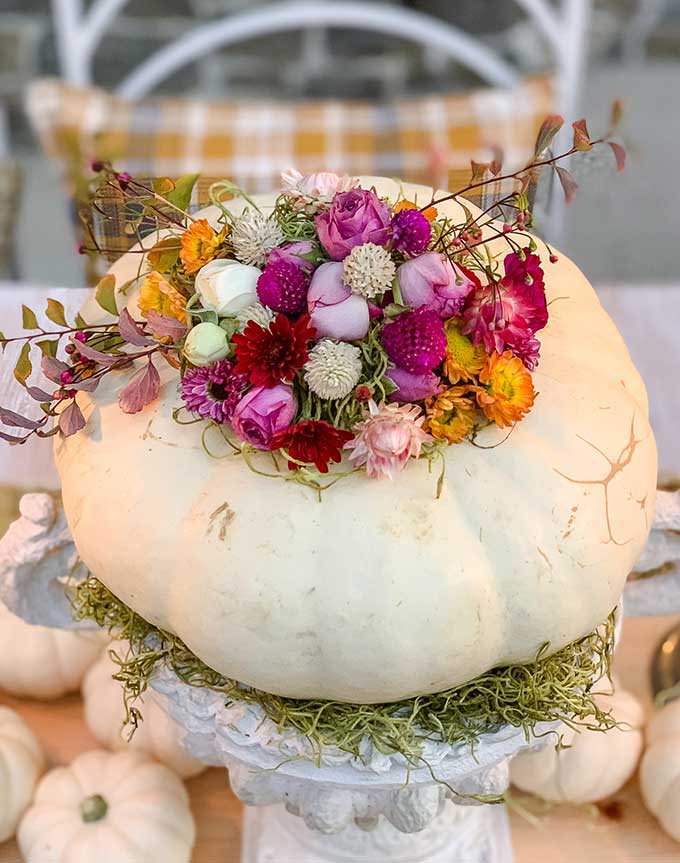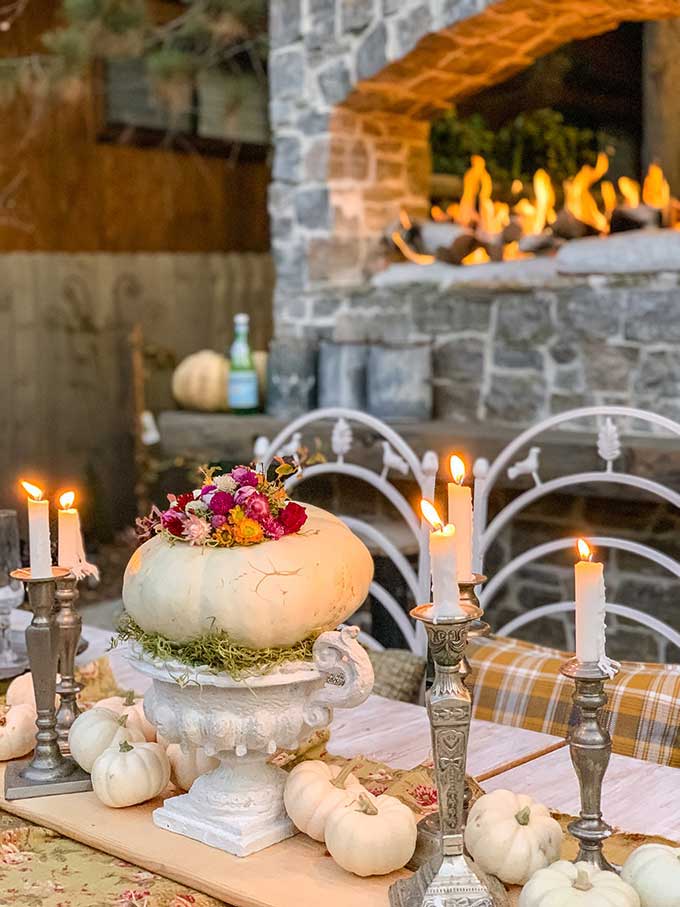 We then added moss to our base, which was the vase I chalk painted. Ten we stacked our pumpkin on top. Now that is easy and so beautiful! What is also great about not cutting into the pumpkin is your pumpkin will last much longer. Below are affiliate links to shop the post and perfect fall finds.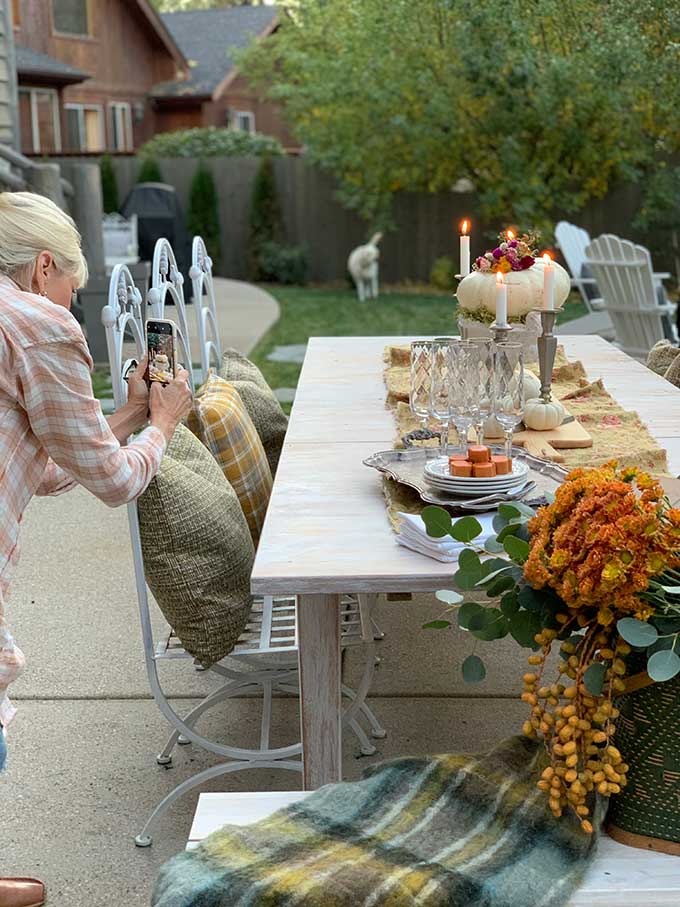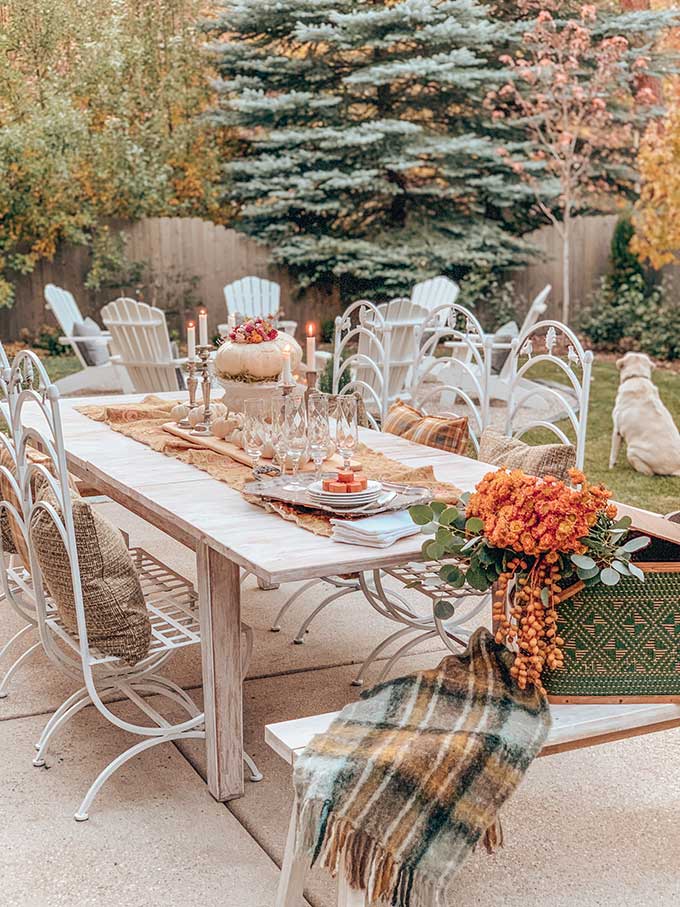 Get creative when doing this! Add you own fun twist, chalk paint your pumpkin any color you want. Add more flowers or even add twinkle lights. This is all supposed to be and get your creative side working! This was such a cozy table, we would have our evening meals here and then sit by the warm fire and talk for hours. Another fun pumpkin diy, is to add gold gilding.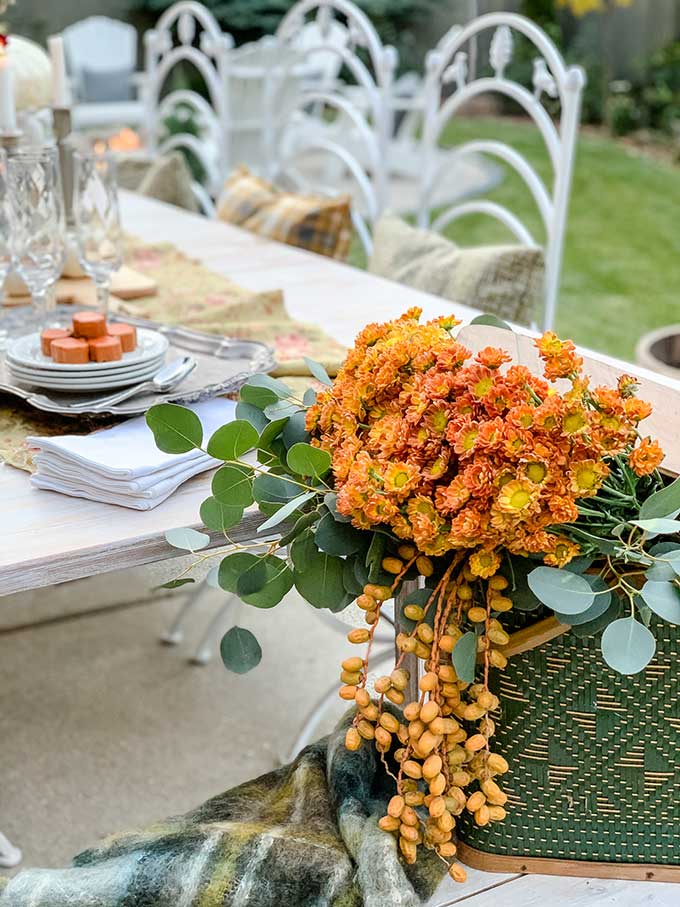 Thanks for stopping by! Don't forget to check out the rest of the Thanksgiving tables for some great inspiration.

Thanksgiving Table Setting // Easy Thanksgiving Centerpiece // How To Decorate a Thanksgiving Table // A Foraged Centerpiece // Thanksgiving Table, Warm Fall Colors

Natural Thanksgiving Centerpiece // Dried Hydrangeas Fall Centerpiece // Fall Centerpiece // Live Pumpkin Floral Centerpiece // Fall Centerpiece

Thanksgiving Centerpiece // Friendsgiving Ideas // Thanksgiving Dinner Outdoors // Cozy and Intimate Thanksgiving Table // Thanksgiving Centerpiece Ideas

Thanksgiving Centerpiece with Fresh Fruit // 5 Step Easy Thanksgiving Centerpiece // Thanksgiving Centerpiece Ideas // Thanksgiving Table Settings // DIY Floral Centerpiece