It's been an absolute blast to make wreathes for our Etsy shop at Farmhousefare. The one thing I struggle with is how to choose the flowers when making a wreath. So I have a few tips for you when making a heart wreath for valentines day. In this DIY heart wreath tutorial I will give you links to some of my favorite florals. I hope this helps you get some wreath ideas you can do yourself.
Be sure to sign up for my email to get new recipes, crafts and home ideas in your inbox!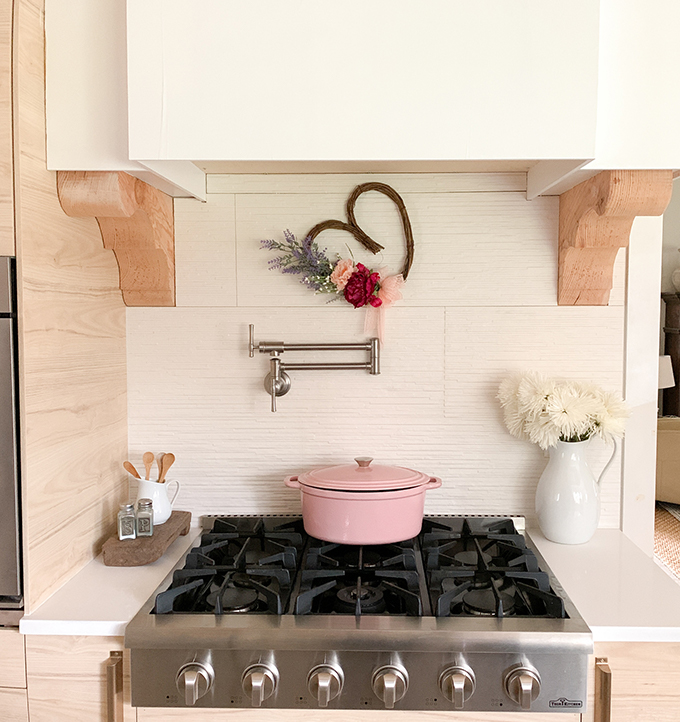 DIY Heart Wreath Tutorial
Grapevine wreath bases are the easiest to work with and often times you won't need to use hot glue if you can get the flower stems pushed in far enough. Let me explain further.
Get a collection of faux or silk flower stems. This is where the cost gets me as I buy way to much and then I end up making more wreaths than I planned. However lately I have been making flower arrangements for the home and office and honestly it's been pretty fun and beautiful. I realized many people can't tell they are fake which is a win for me. I have a blog post on a small valentines day flower arrangement I just made.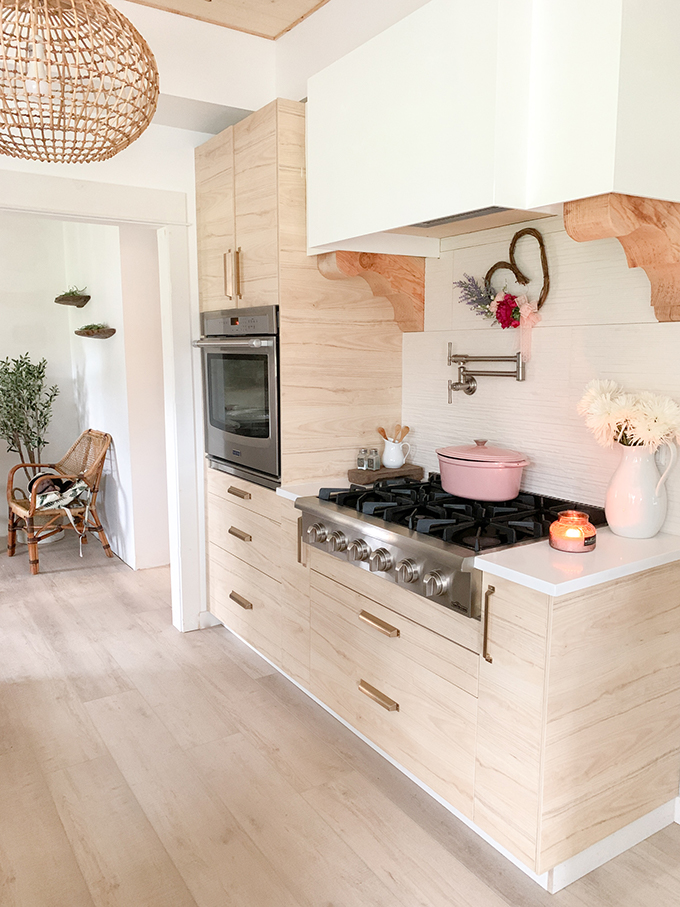 3. To decide on what colors to put together I looked at a color wheel to see what goes well together. At first I thought to only use pinks for a pretty valentines wreath but then I realized I wanted to give some more DIY heart wreath decor ideas.
4. Start by pushing the lavender stem under the wrapped grapevine wreath. If this don't snug in then you want to hot glue. The best hot glue is a heavy duty glue with a commercial hot glue gun. This is the hot glue gun we use.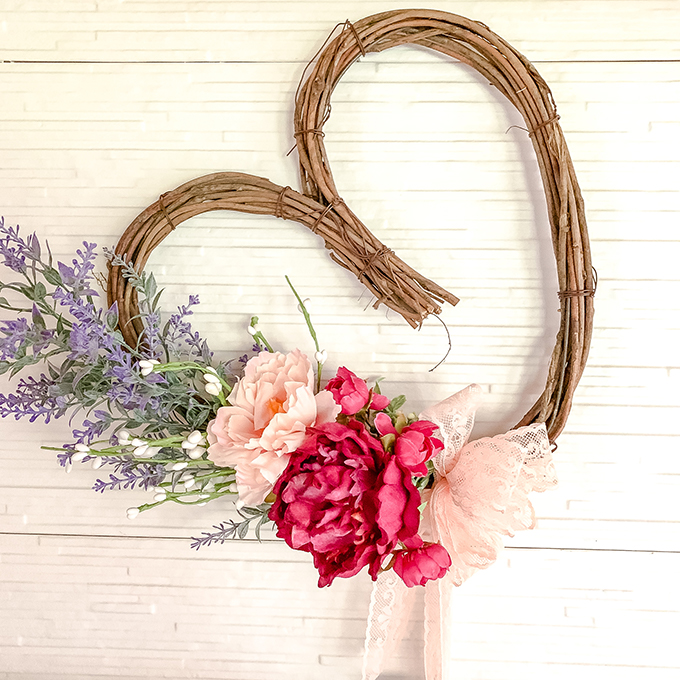 5. Layer your flowers by stacking the flower stems one at a time. You want these fairly snug so there isn't any spacing.
6. Finish off with ribbon. Using a wire edged ribbon will give your wreath a fuller look. On this one I used a soft pink lace ribbon as an idea you can also use for a home decor wreath.
DIY Heart Wreath Tutorial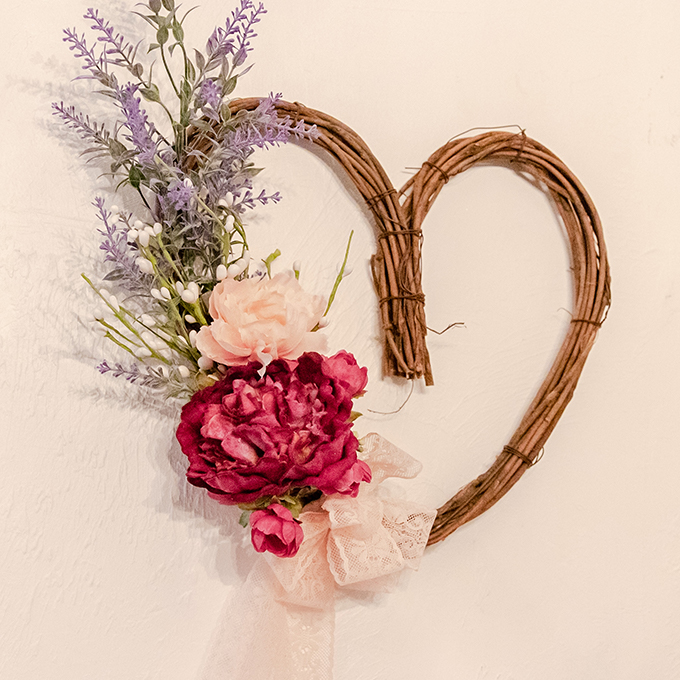 Before you leave me I want to give you some valentines craft and style ideas that might inspire you some more.
These are a list of bloggers who I think you should checkout.
The Vintage Society | Tips To Make Your Roses Bloom Fuller & Longer
Shabbyfufu | Heart Decorations For Valentines Day
Hallstrom Home | DIY Heart Wreath Tutorial
Simply Styled Inspo| Valentines Day Chocolate Covered Strawberries
So Much Better With Age| Painted Pink & Metallic Gold Books
The Ginger Home | Free Printed Valentines Day Cards
Decorating Life Blog | Valentines Day Roses